We spent the day walking around London. After I had returned, tail between my legs, to the Days Inn to collect my camera and hat which I so idiotically forgot there in my dash to escape to the Intercontinental, we went to explore. The lunch at Ottolenghi was one of the things we did; we visited the Science Museum while we were at it, too. It is absolutely fabulous that London has free museums. It was difficult for me to wrap my head around it, and still is, considering how grandiose they are. The Smithsonian institutions have free entry, as well; but somehow, despite having giant skeletons and stuffed elephants, I was more impressed with the London ones. I mean, the British Museum alone is worth a story (and I will have another post on that, later). The Smithsonian's Museum of Natural History is excellent, but it feels somehow smaller, and more cramped, than the British ones. Anyway, I digress. No story is complete without some unrelated oddities, so here's a goth girl hypocritically suggesting to kill all hypocrisy: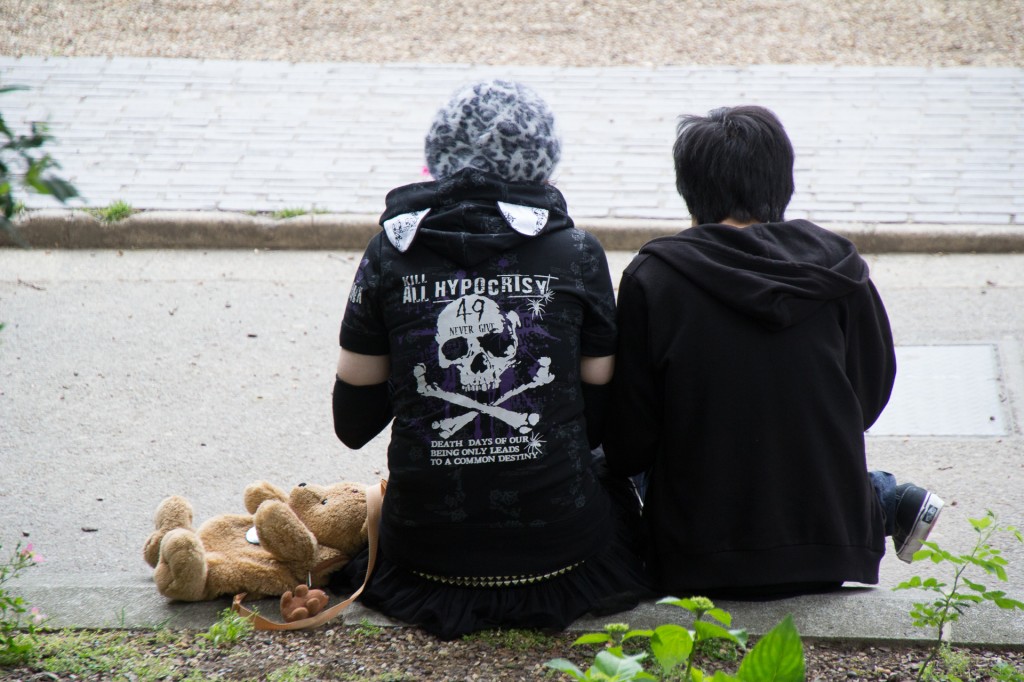 Another thing I find uncontrollably comical is people taking pictures with iPads (or tablets in general). One would think that if one can afford a tablet that ranges in price from $300 to $900 (and up, depending on taxes and other glorious governmental aberrations), one would then be able to afford a handheld digital camera. Or hell, just use a phone. For whatever reason, they do not. So I feel no shame in publicly shaming them. I believe there is a Tumblr for this, but whatever. Here is a happy family being taken a picture of: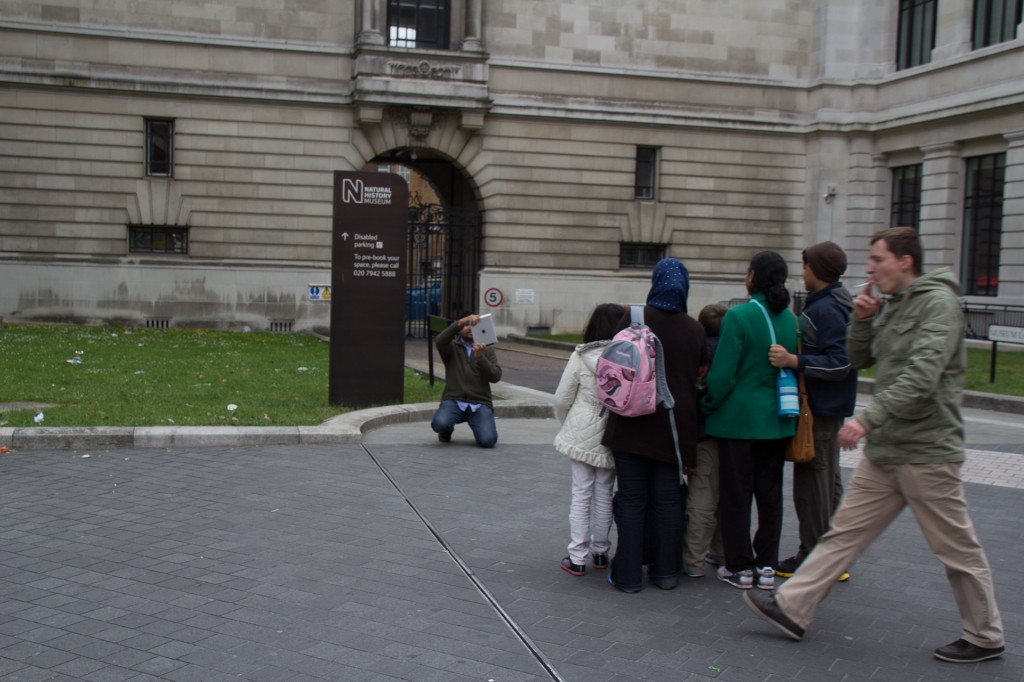 The Science Museum is huge. We showed up late, so barely had time to explore more than two floors. The main hall: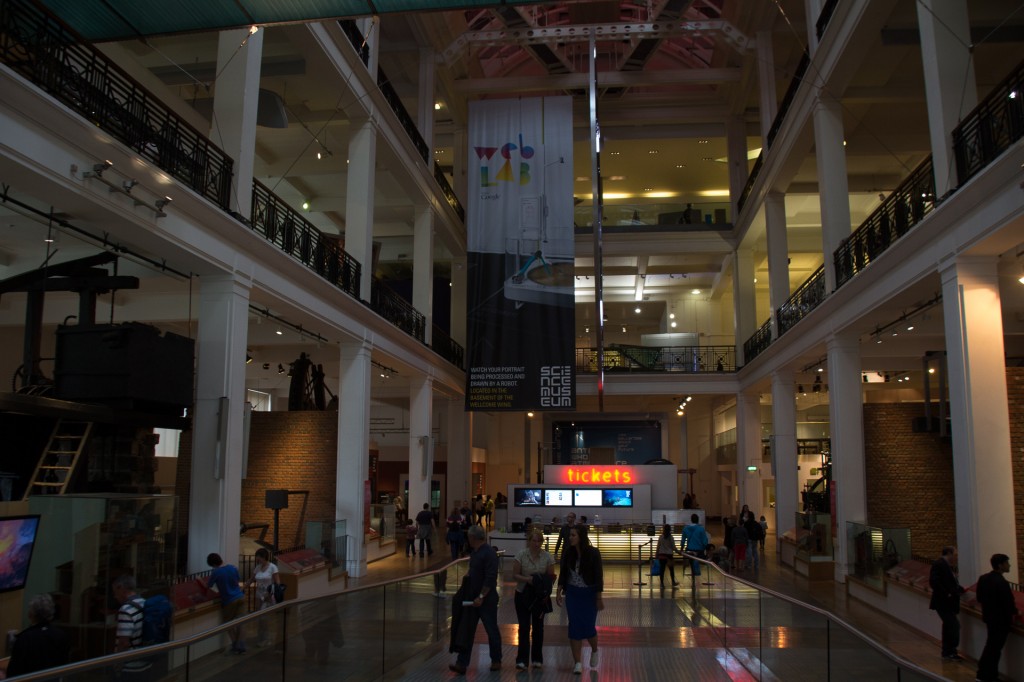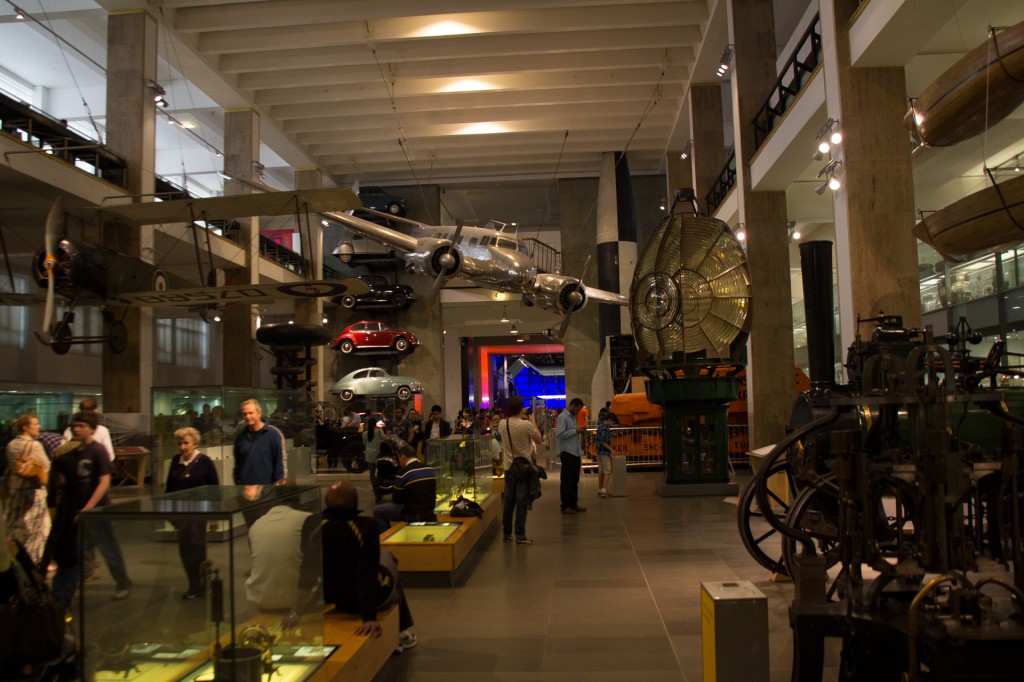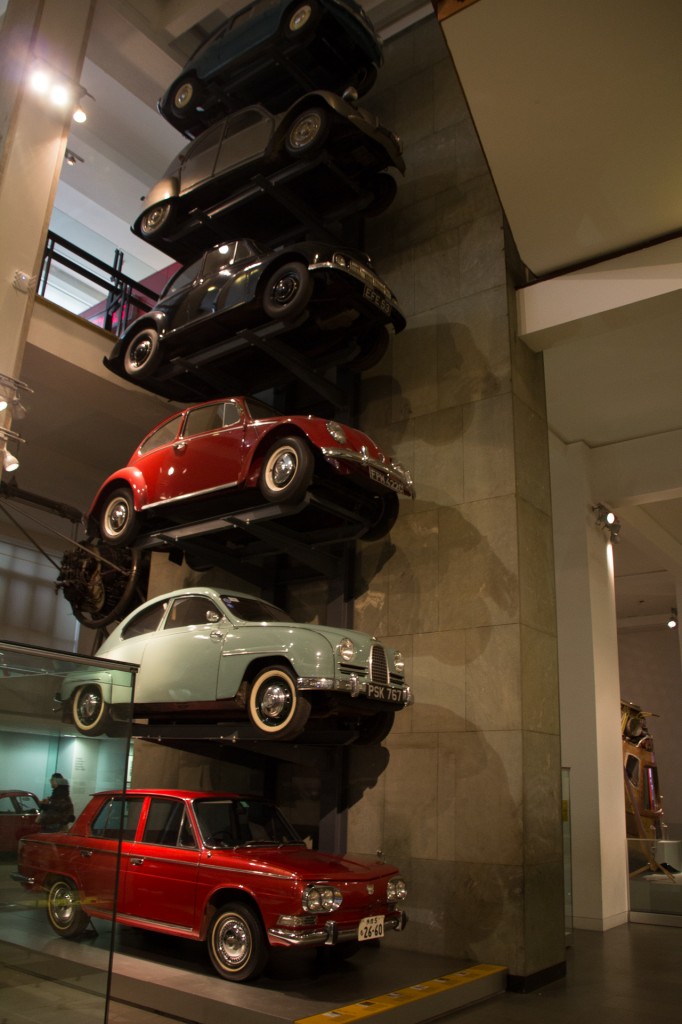 I love it when people make genuine efforts to educate themselves, even if they do not, perhaps, personify the traditional concept of a museum visitor: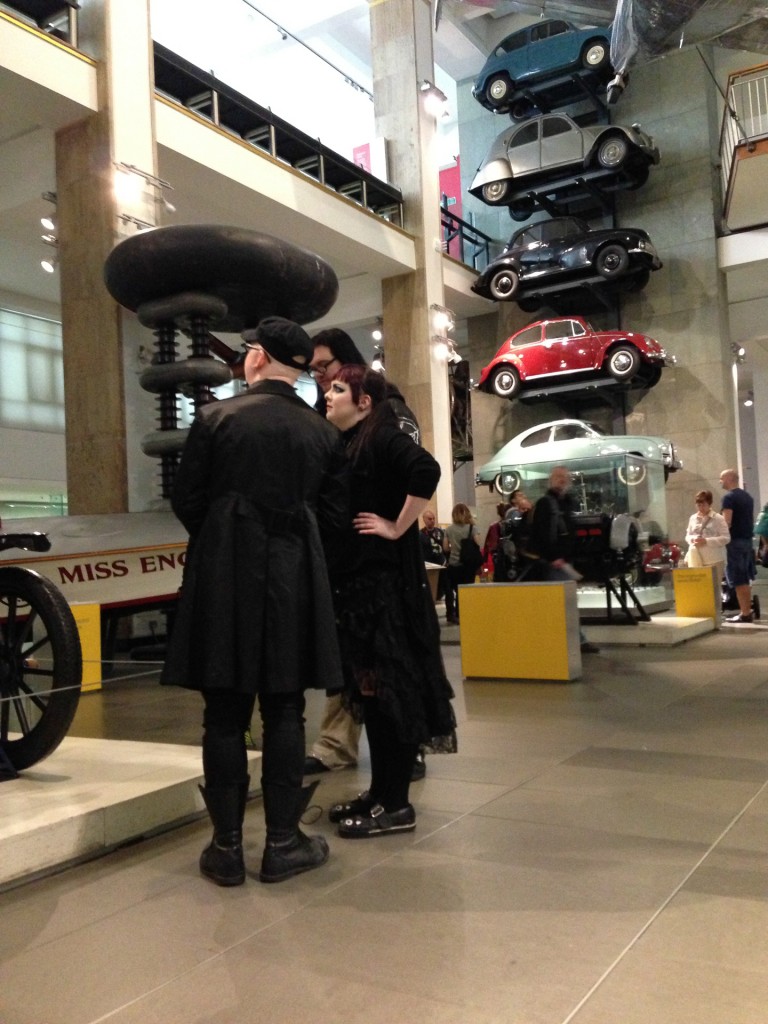 Apollo 10 Command module: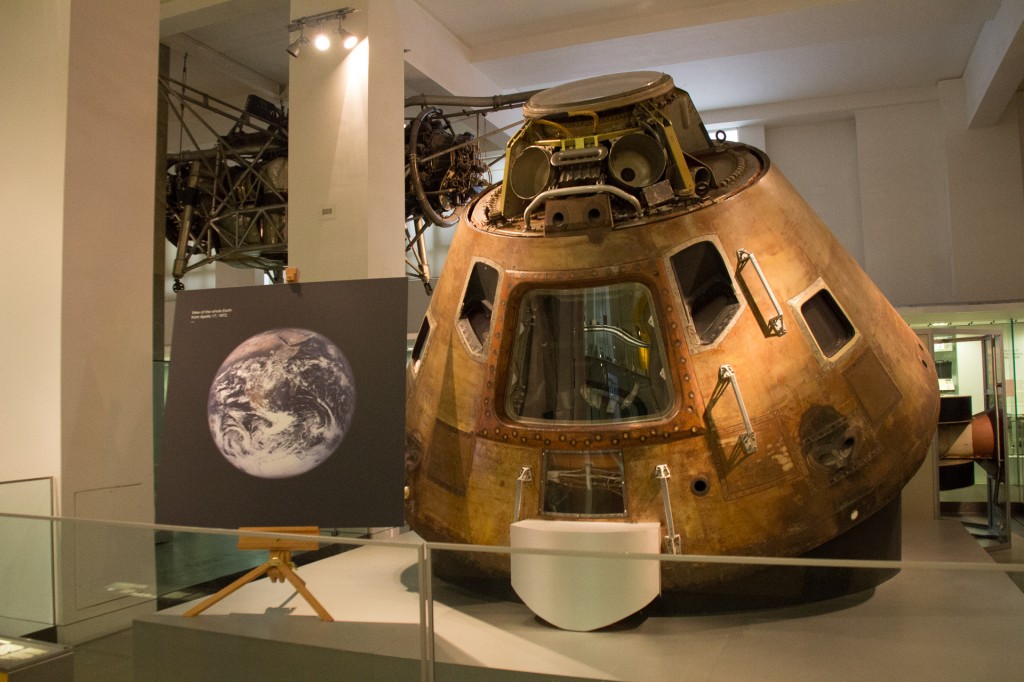 I found this sign absolutely perplexing, especially when the text indentation is considered. It made me reflect on who I am (toilets, apparently); and it made me wonder what the future holds… toilets, as well, it would appear. Also, toilets in the atmosphere. Really, there does appear to be a fixation on toilets all around.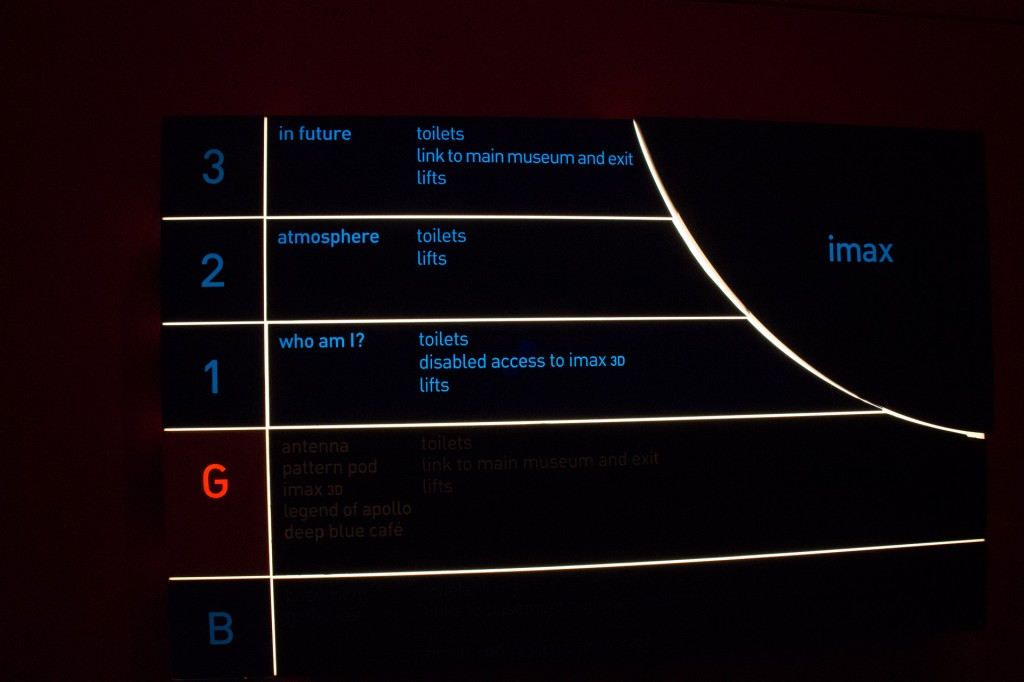 Off we went to explore further, as the museum was closing up. This picture was somehow quietly ironical, with kids sitting on the dirty concrete looking like they have absolutely nothing to do, yet there being very profound signage right behind them.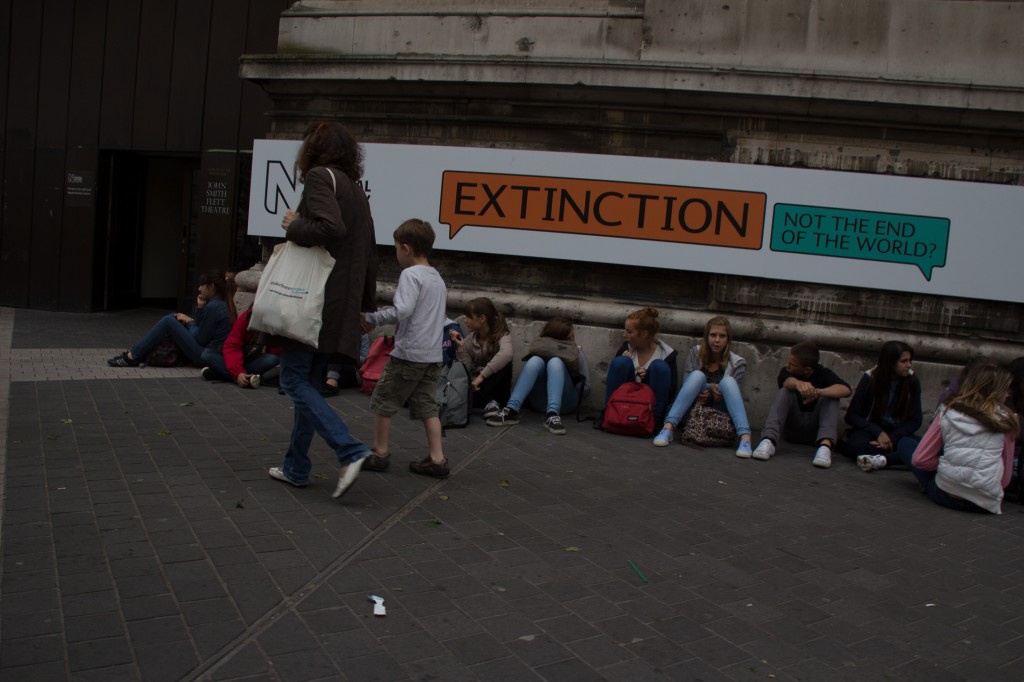 Our next destination was Harrods. How could we skip this bastion of Englishness, which was owned by Mohammed Al-Fayed, is now owned by the Qatar Fund and frequented by Chinese, Russian and other nouveau-riche tourists from all over the world? No, this would have been unfathomable. We simply had to partake in the purchase of some tea.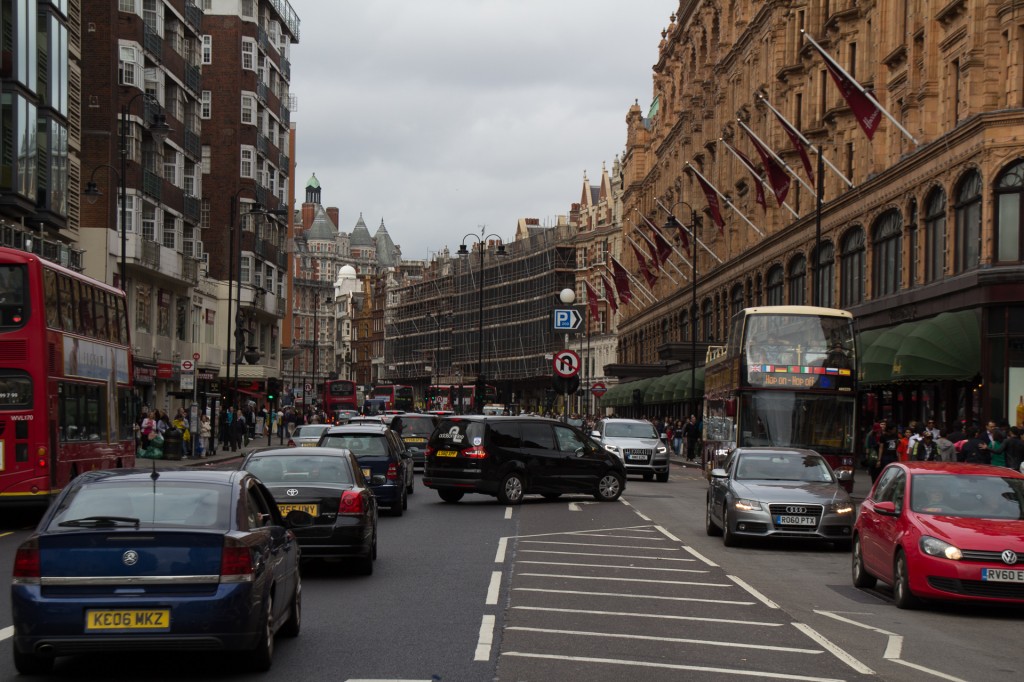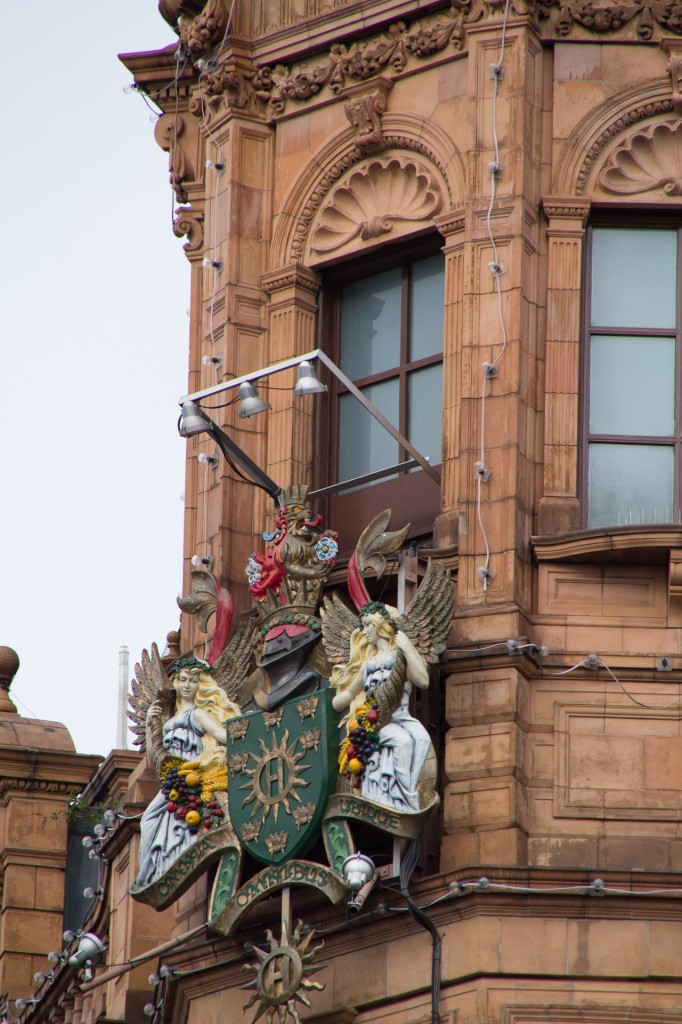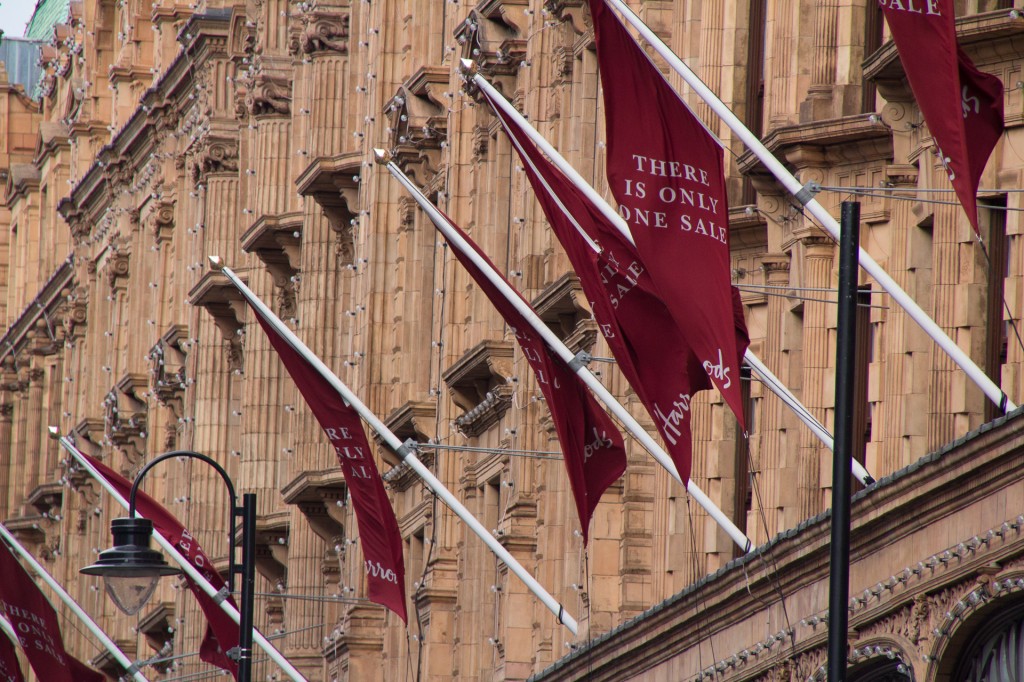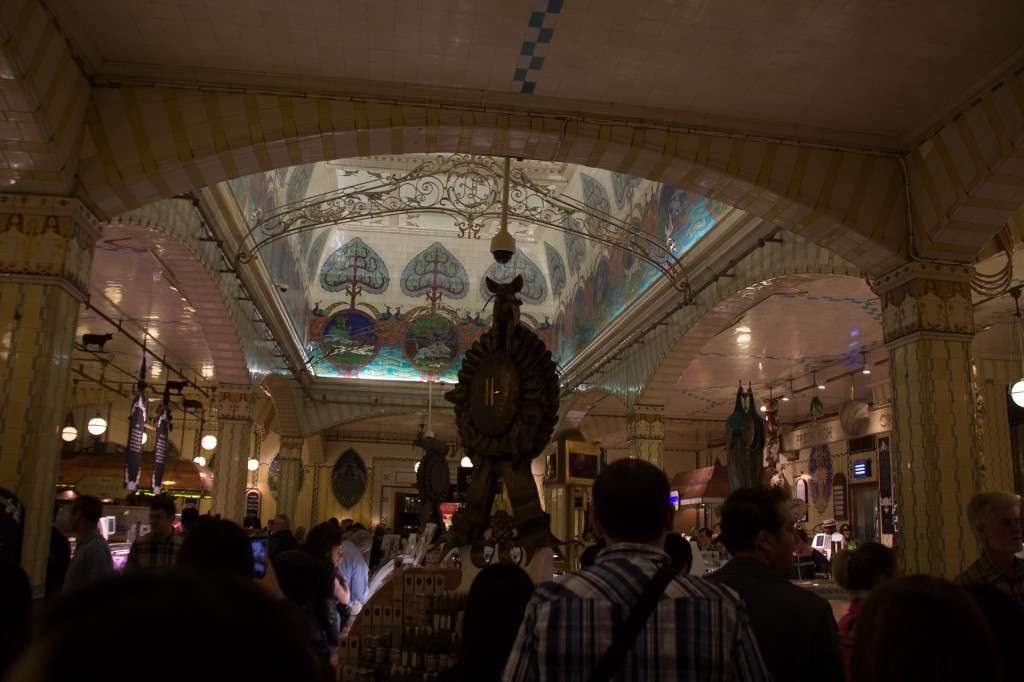 After the "specially imported" Harrods tea was purchased, we went on to our next destination – a pub in Belgravia, an otherwise quaint little district packed with embassies and the like. It turned out to be an interesting walk through the diplomatic quarters where one could observe the image that various countries want to project via their embassies.
The Colombian embassy resides in a nondescript multifloor building, which is nevertheless very pretty (and just across the street from Harrods, for those quick tea runs):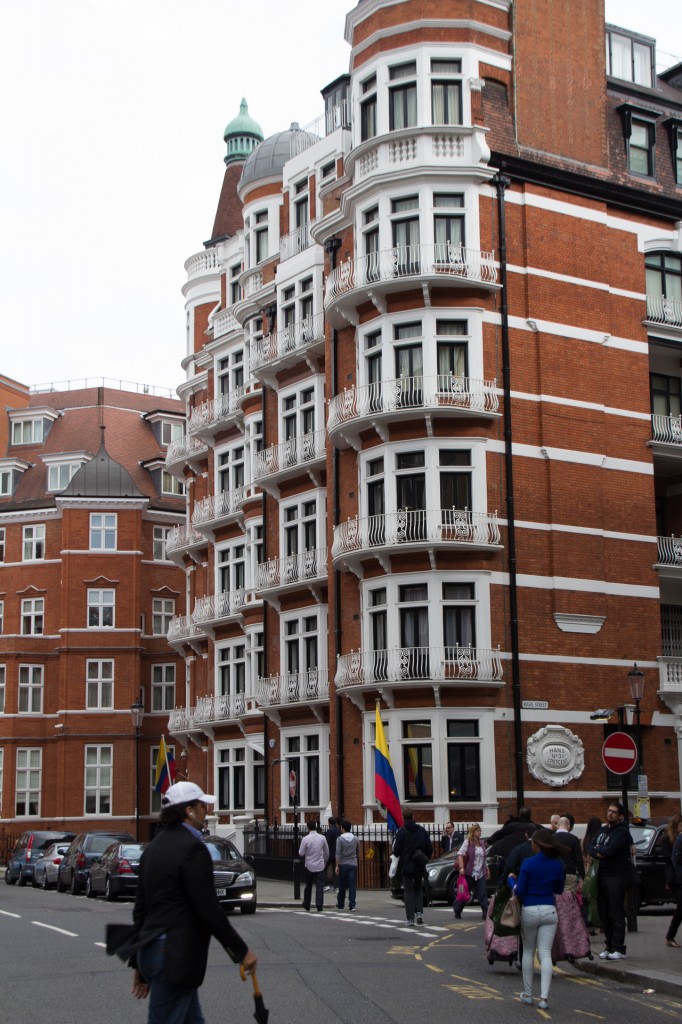 Malaysia, Trinidad and Tobago, Turkey and Italy politely share the same long row of townhouses.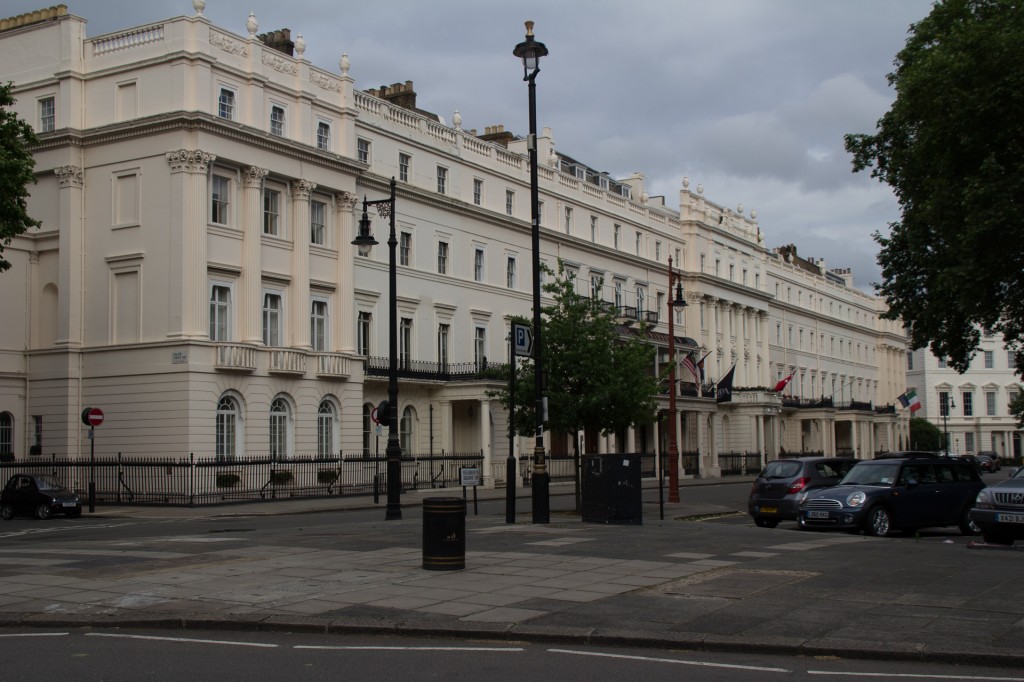 Netherlands has a quaint townhouse next to a construction site.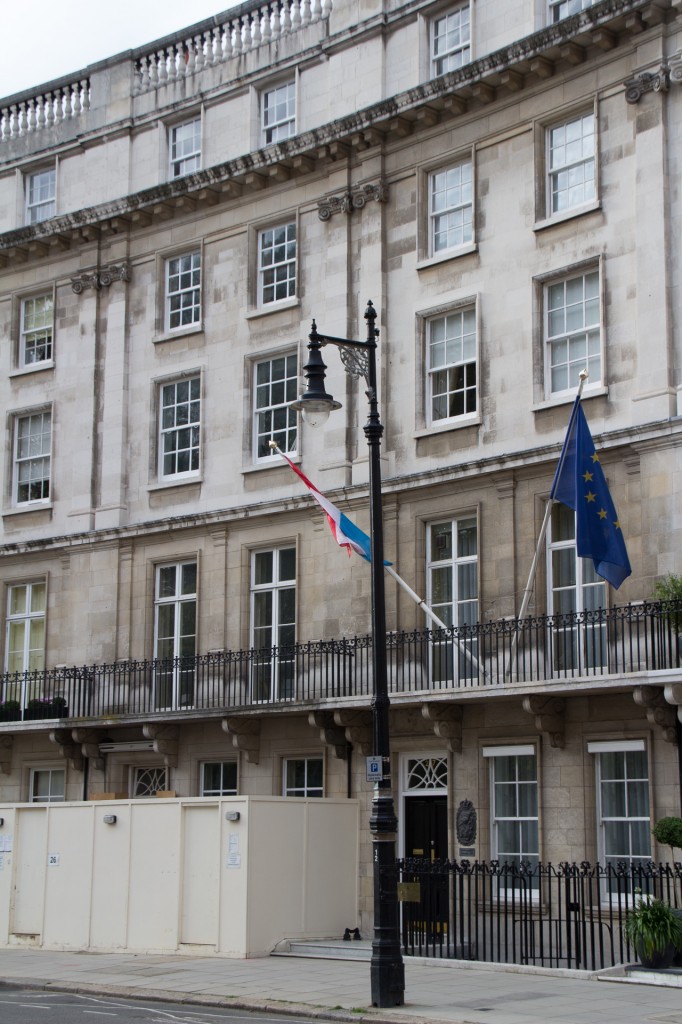 And Ghana?
Ghana shows how it's done.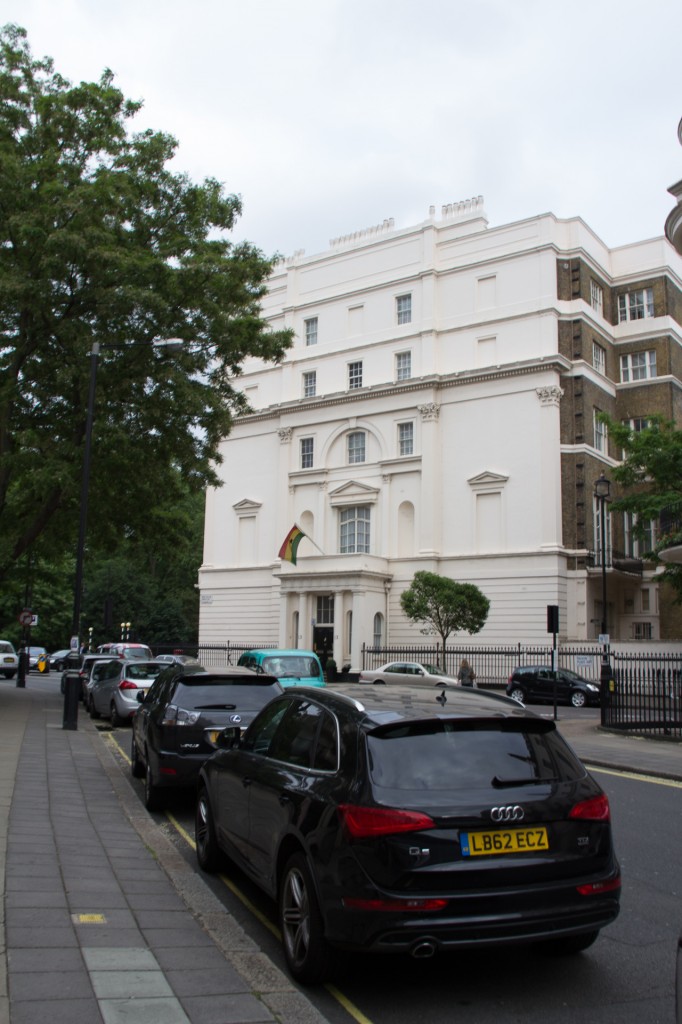 Quebec keeps up, too (different location, but worth posting):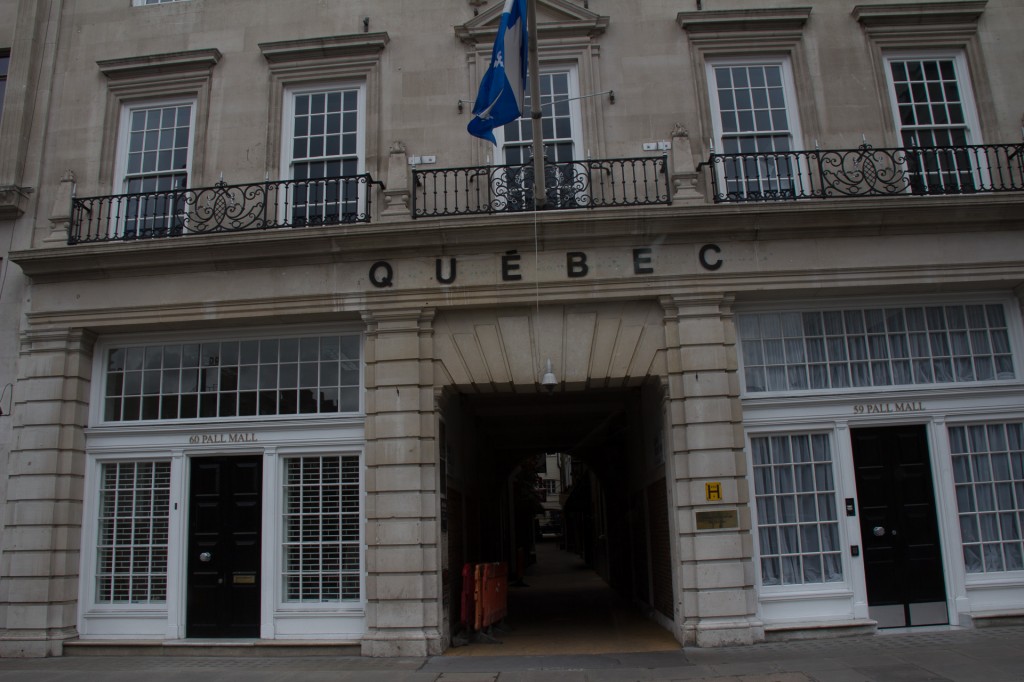 I don't know what's more amusing: the fact that Ghana's embassy's price, in pounds, per square footage of that enormous house possibly eclipses the GDP of the country, or that Quebec, which isn't even a country, has a huge building on Pall Mall.
In all fairness, having spoken with some who have been there, it would appear that Quebec treats you supremely well if you stop by. Fair enough.