So now that our adventure in London was complete, it was time to head back to the airport. I called the same taxi driver from day 1 who picked us up at Days Inn and dropped us off at the Intercontinental. "I'll be at the Intercontinental at noon," he says. "No, no," I tell him. "I changed hotels again. Pick me up at The Savoy." Silence on the line. Then, with a note of what sounded almost like respect – that, or I just think far too much of myself, which is far more likely – "The Savoy, eh. That's a step up from the Intercontinental. I'll be there at noon."
On the way to the airport, he chatted with us about this and that, indirectly trying to figure out how much we paid for the hotel. I suppose not many people stay at the Savoy. He tried to argue that staying in a boutique hotel would have been cheaper and yet we would have had the same five star service. I tend to disagree, simply on the basis of the fact that I had a free room and a suite upgrade – but this was certainly not something I would have shared. To be fair, though, I enjoyed The Savoy so much that I found their outrageous pricing actually acceptable – when matched to the experience. I would still not spend the £700 and up that they often charge for the rooms – but when they have £300 sales, I would even consider it, obviously, if I could pair it with a free night and an upgrade.
Anyway, back to the drive to Heathrow. Unlike our pathetic arrival to Terminal 2, where we were stuck in the plane for two hours, we were departing from the brand new Terminal 5, which was just British Airways. A few interesting shots from the way there:
The Buckingham Palace, of course: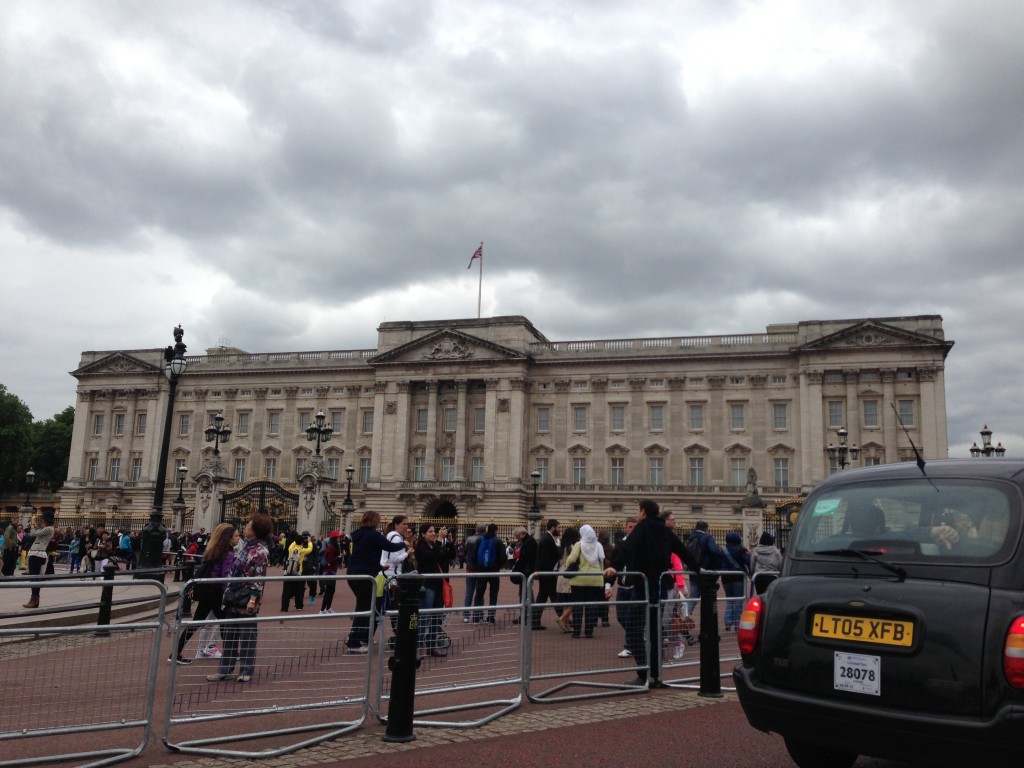 Arriving to Heathrow, I had certain expectations from the lounge, considering it is the home ground for British Airways, and, you know, the terminal was kind of … built for them? It does look very pretty: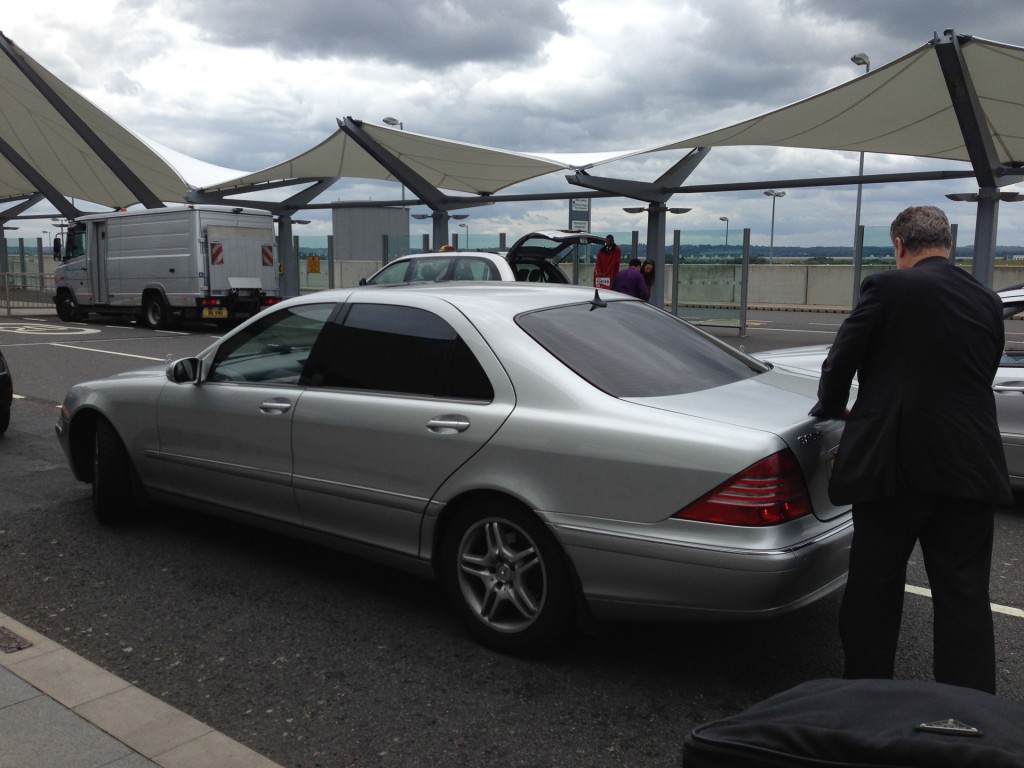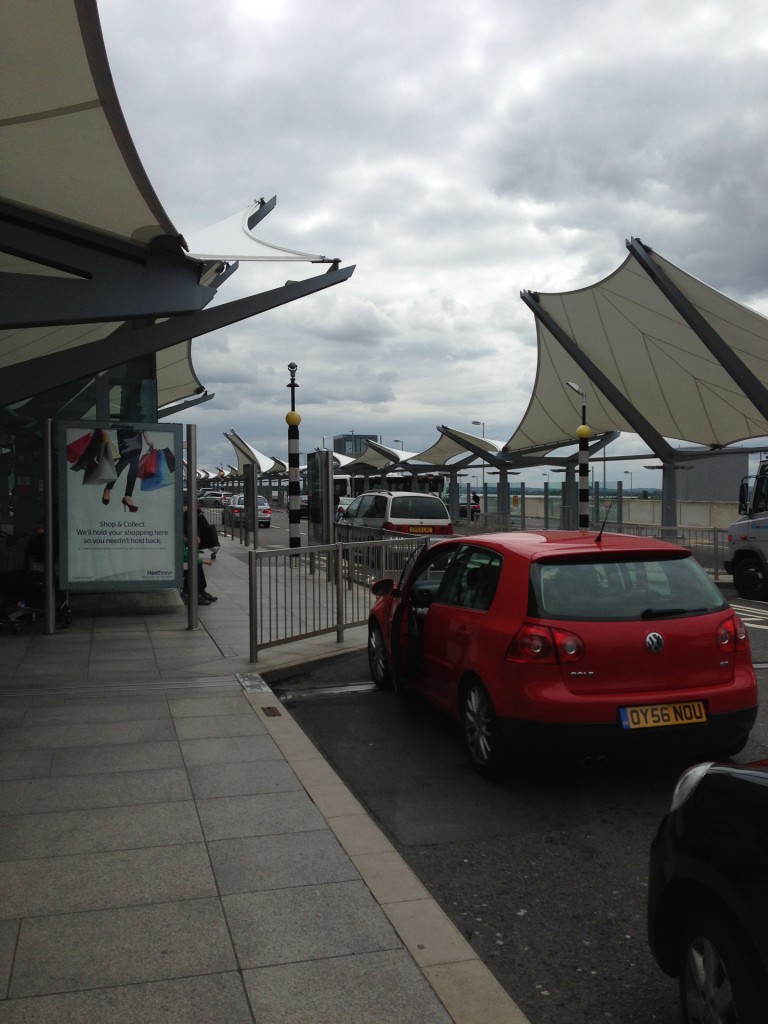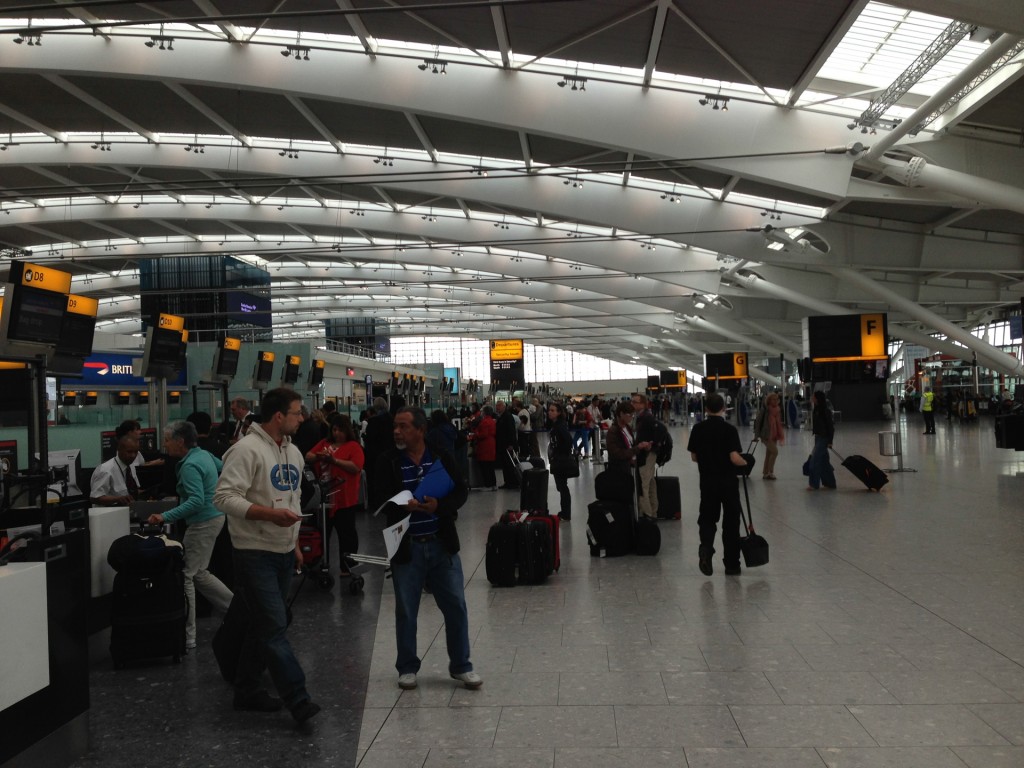 Nothing prepared me for just how awesome it really was, though. First of all, the decor was excellent: very open, very modern and very fresh: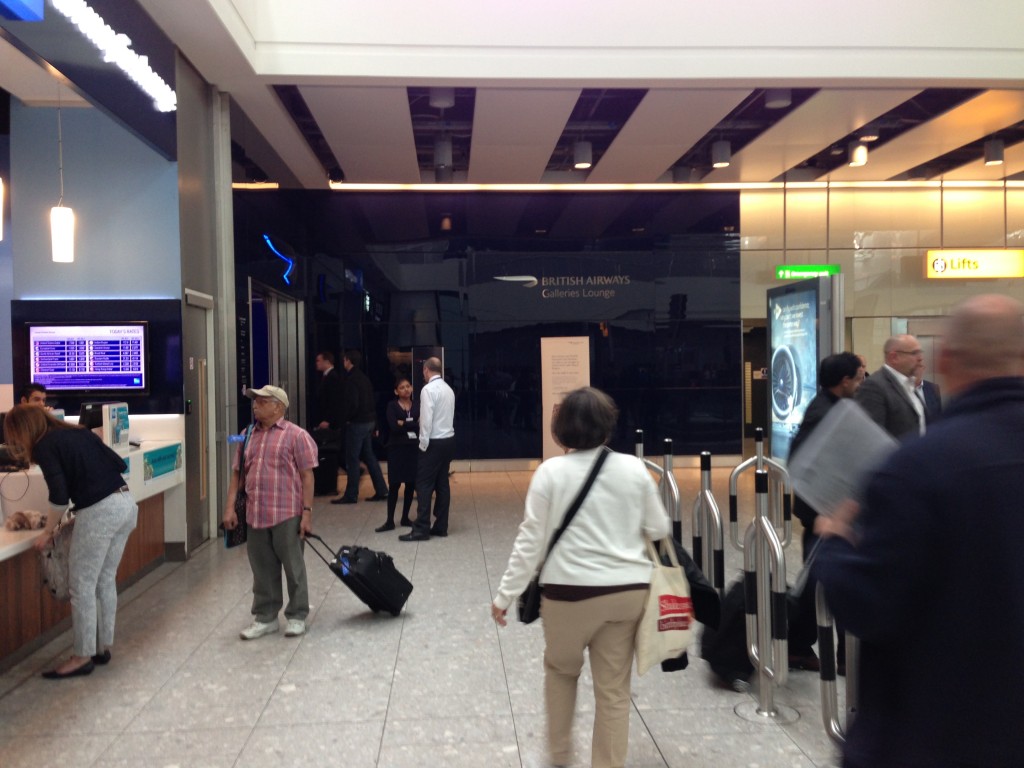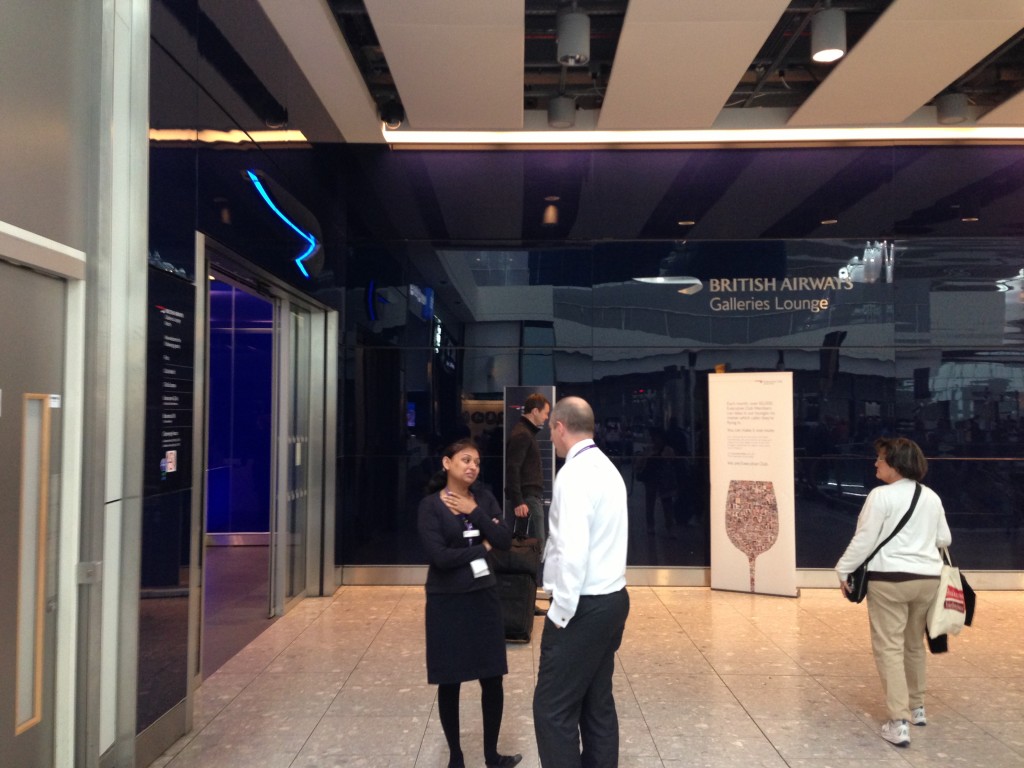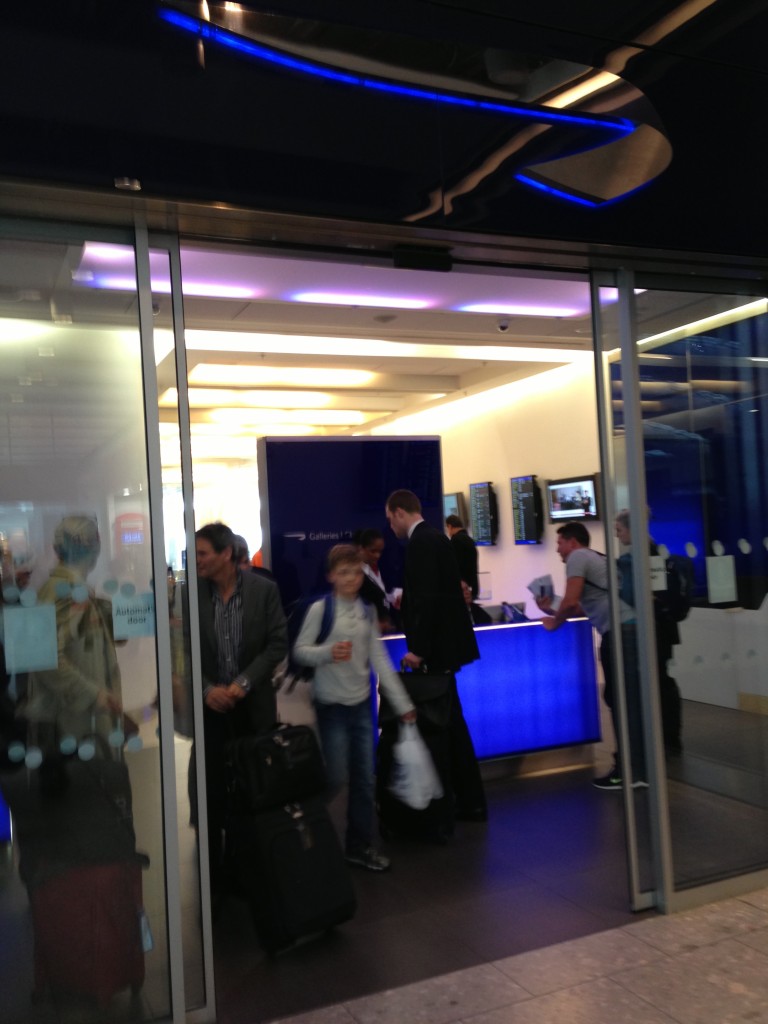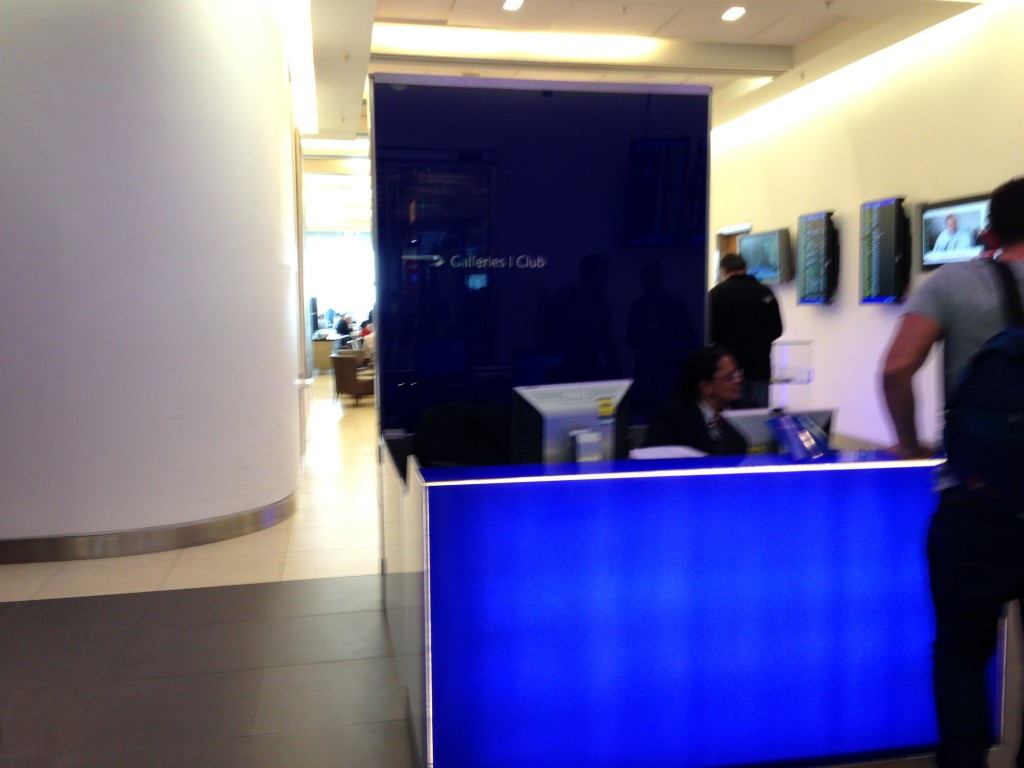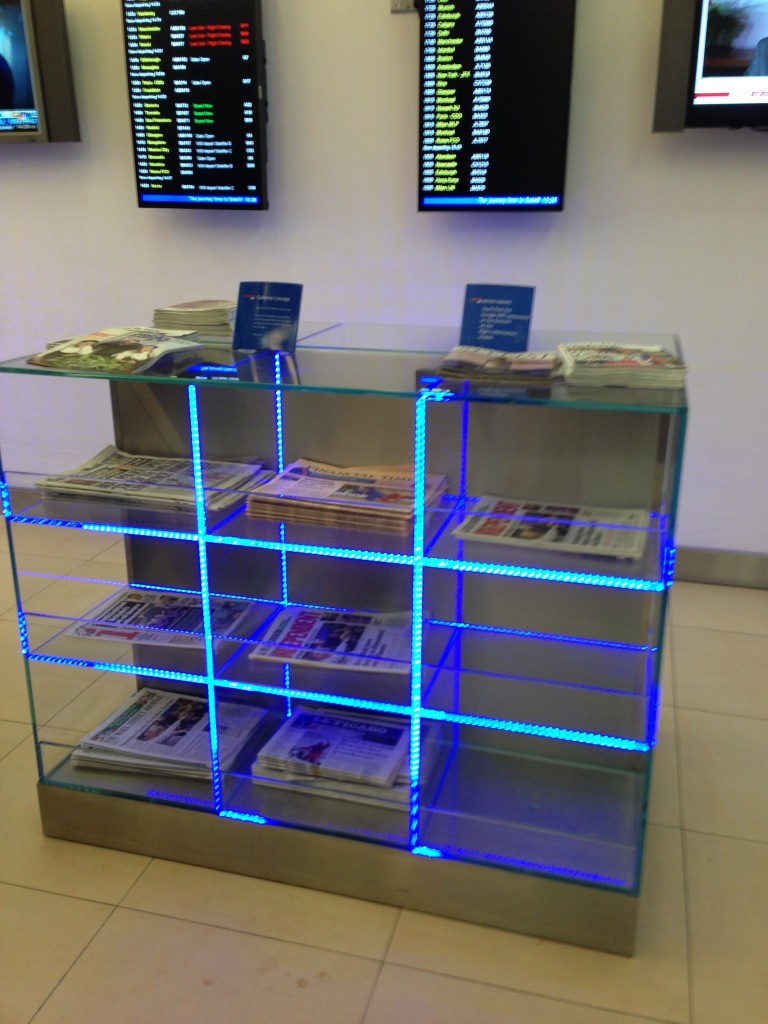 Second, there was a spectacularly generous array of food and drinks: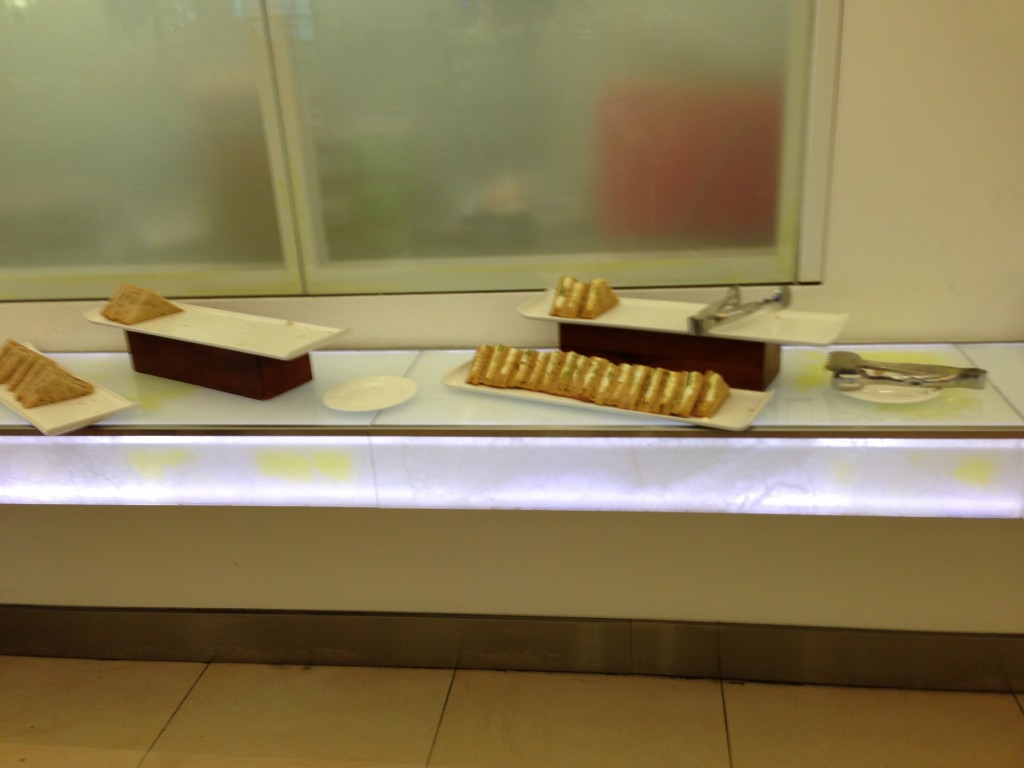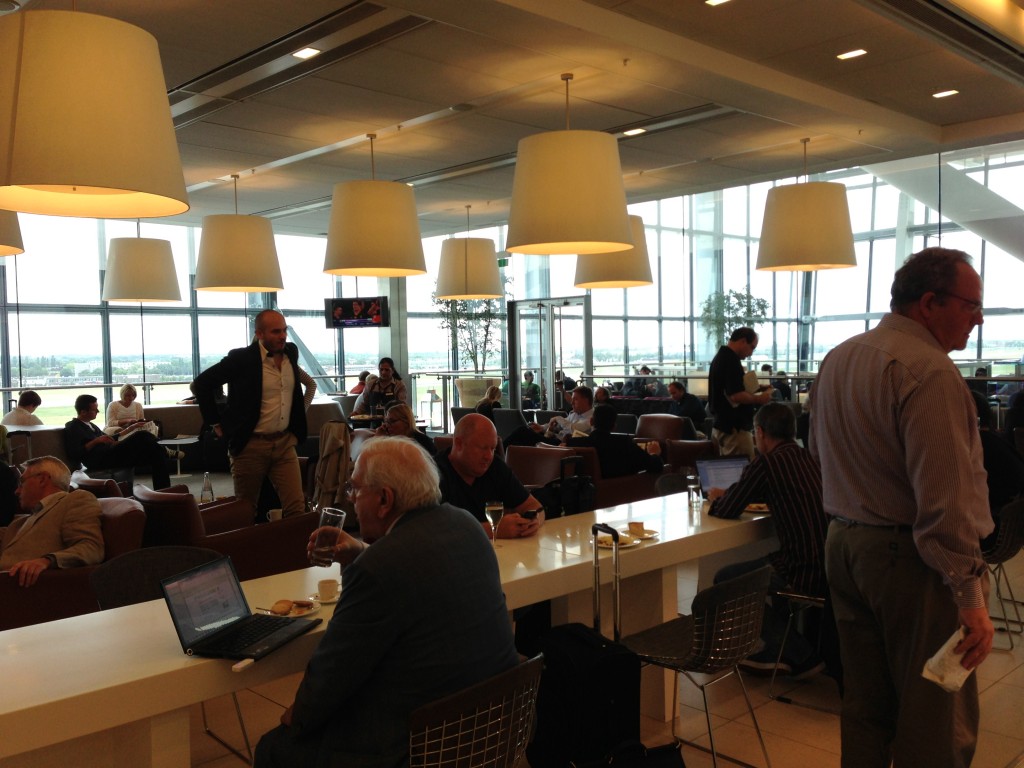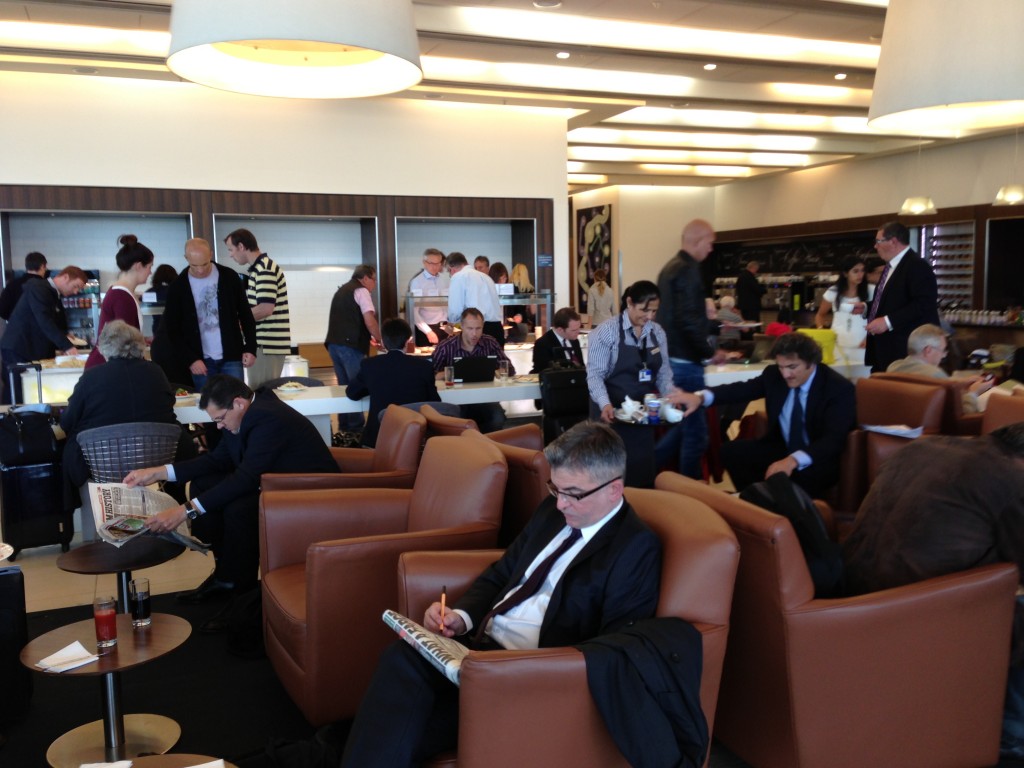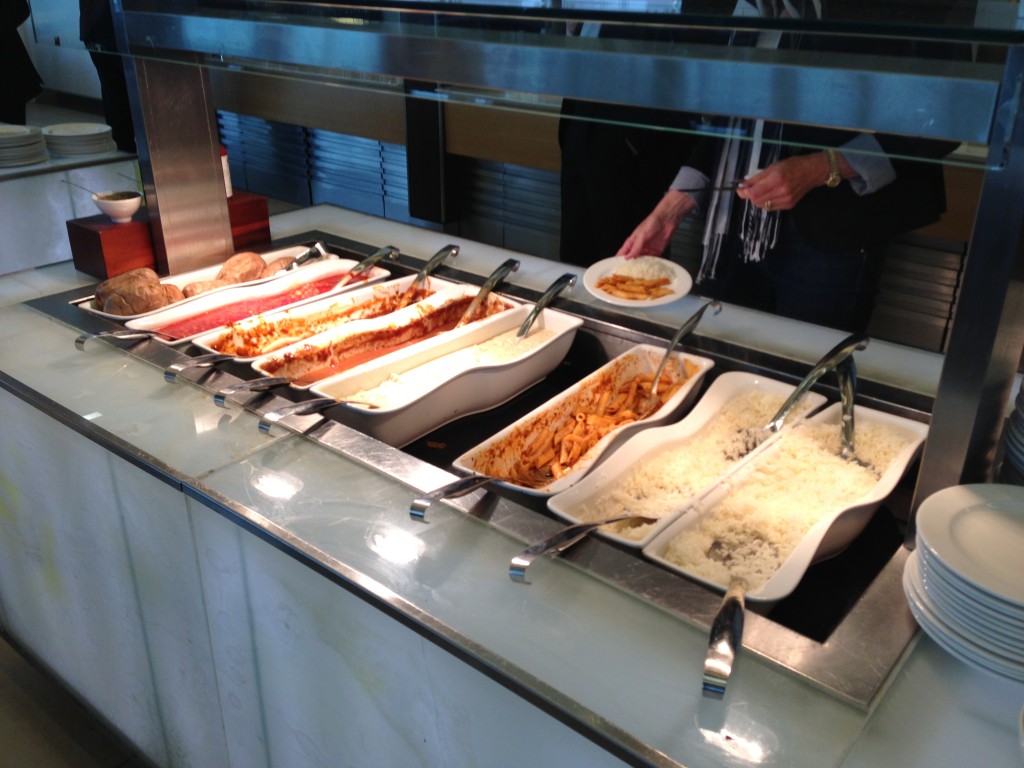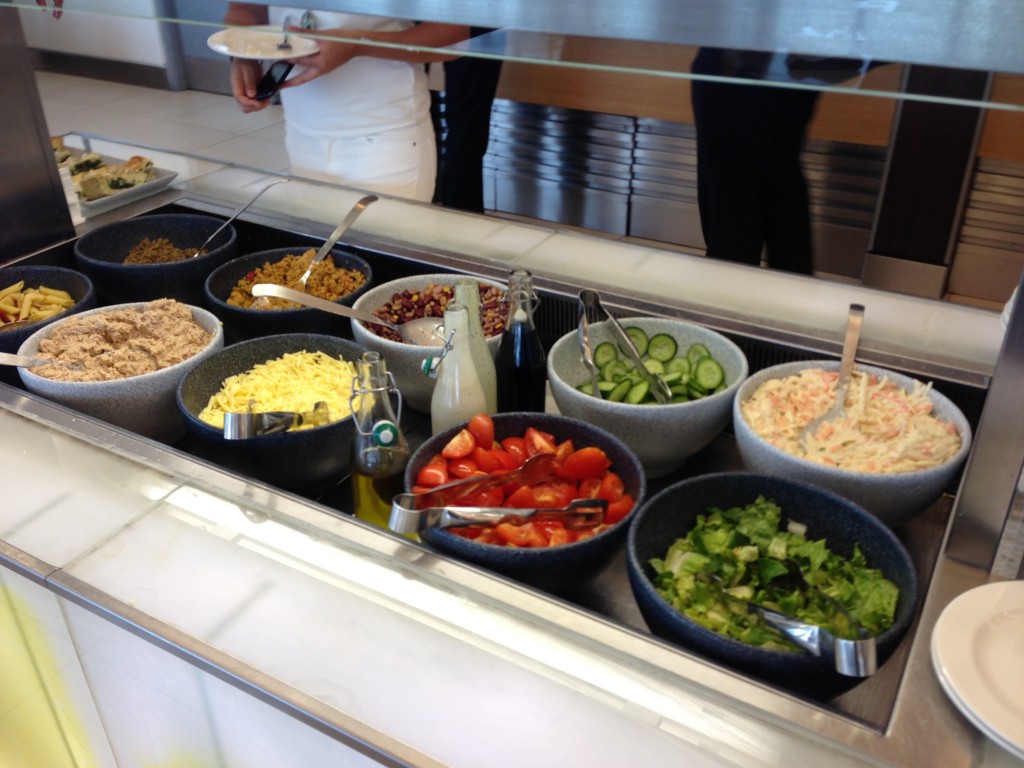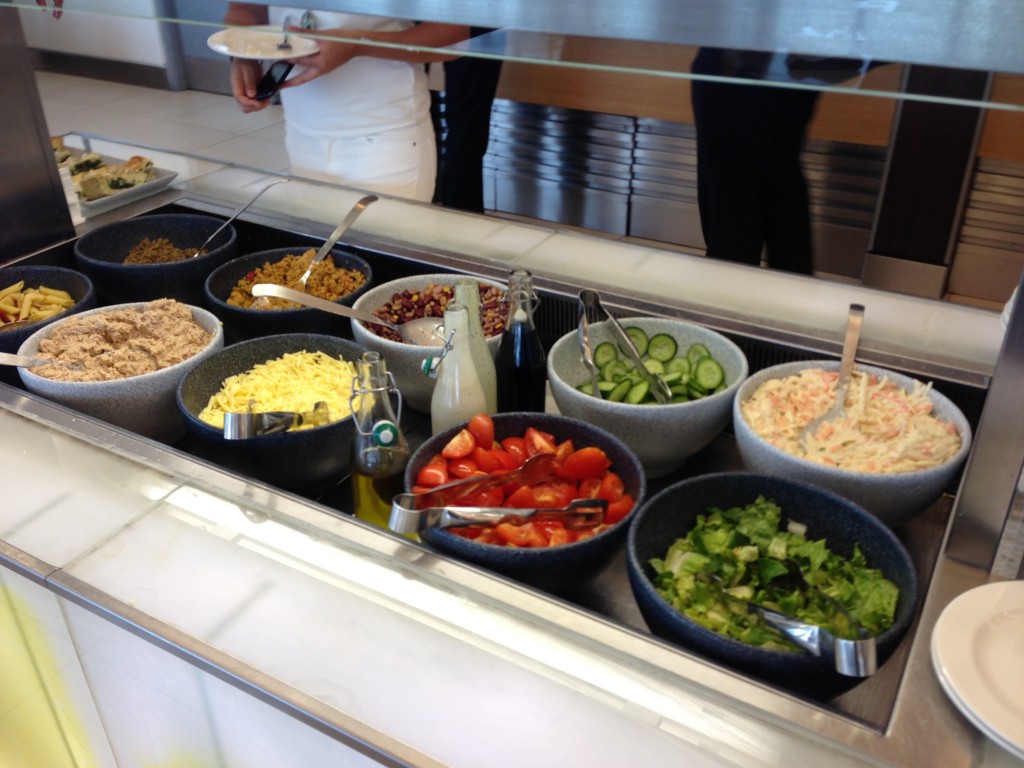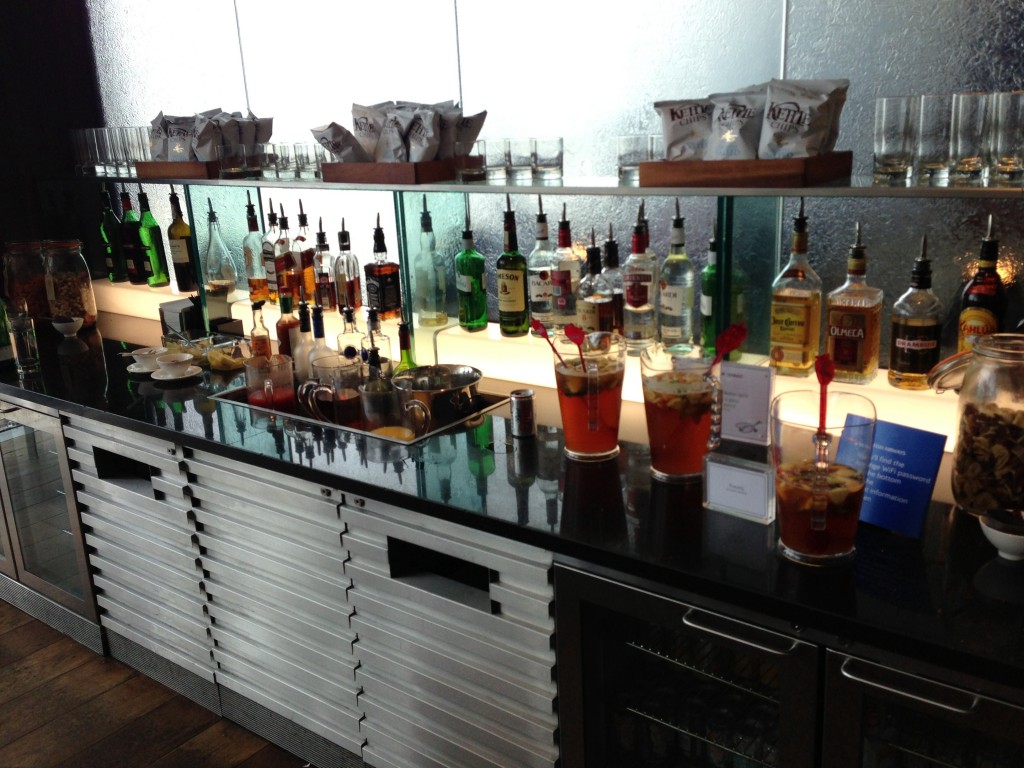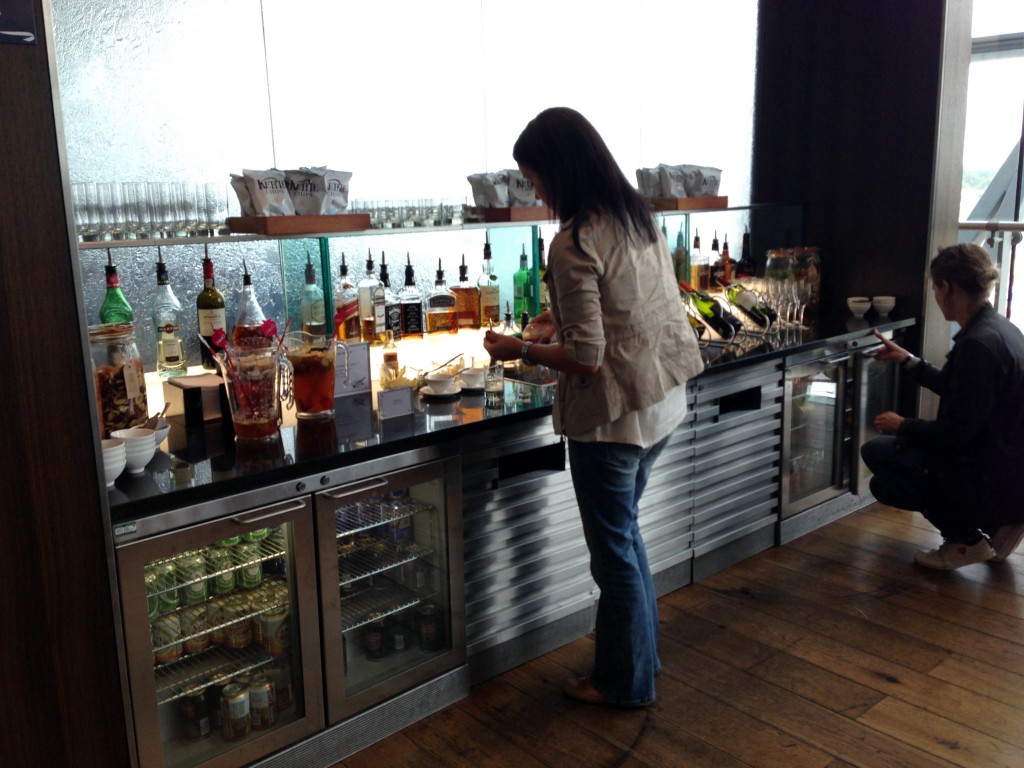 By far the best thing about this lounge, though, is the view. They designed it facing the runways, so you get a beautiful view of landing and departing aircraft; and considering how many 747s are in the BA fleet, you see a lot of those. And the occasional Emirates 380 (and now, the BA 380!). Absolutely phenomenal.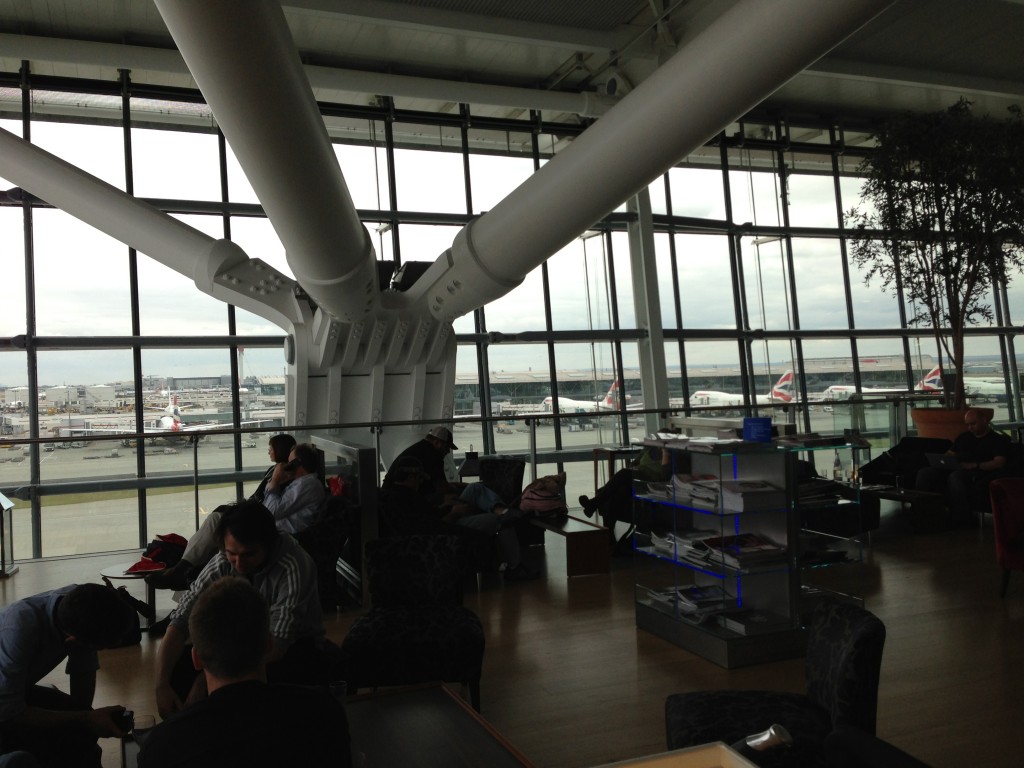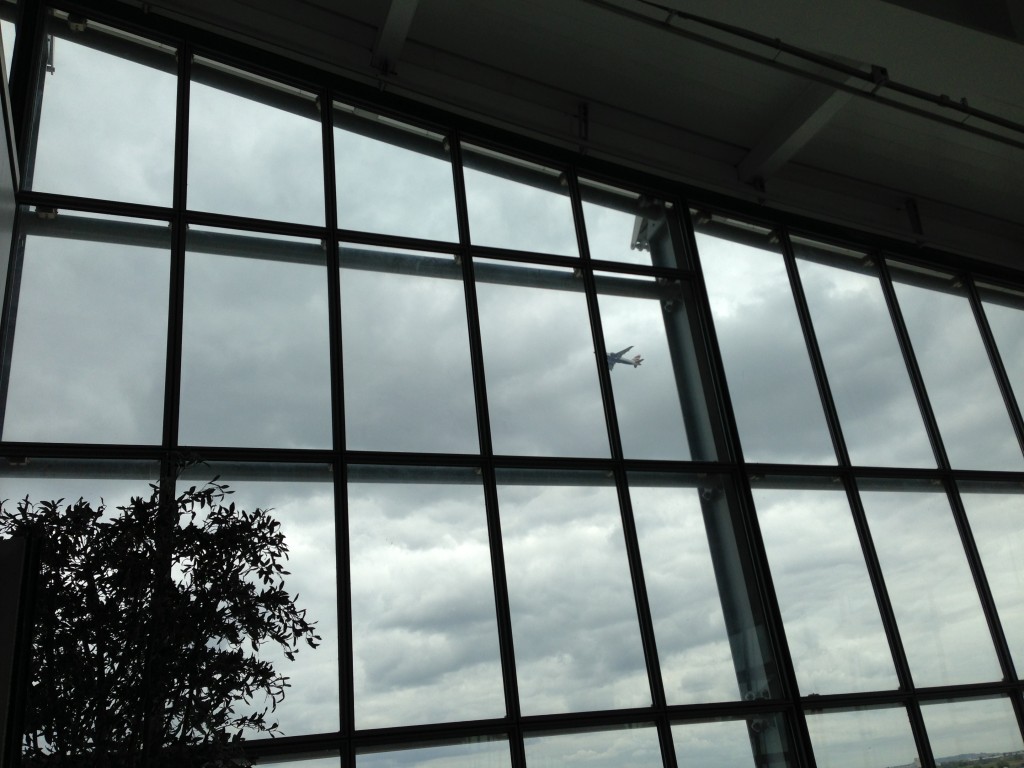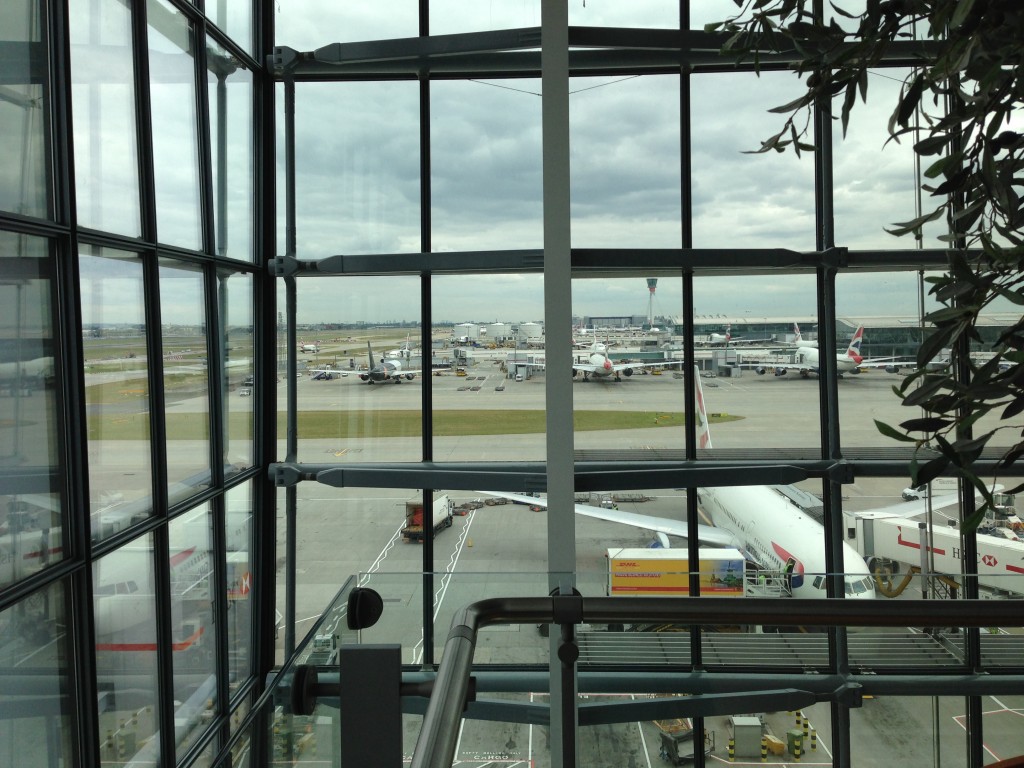 And there's even an olive tree!