Unlike my Lufthansa flight, the ANA flight did not clear the upgrade. With Asian airlines, the usual mantra is "you get what you paid for" – Singapore Airlines, for instance, does not even upgrade its PPS Club members as a rule of thumb (the requirement to be in that club is $25K of spend on business or first class tickets only within a rolling calendar year – and PPS Solitaire is $250K of spend over 5 years, which is even more wild). So poor lowly me was definitely not likely to get anything here – and I didn't.
Here was the ship I was about to board (ok, I'm cheeating, this is on arrival to Haneda, but whatever):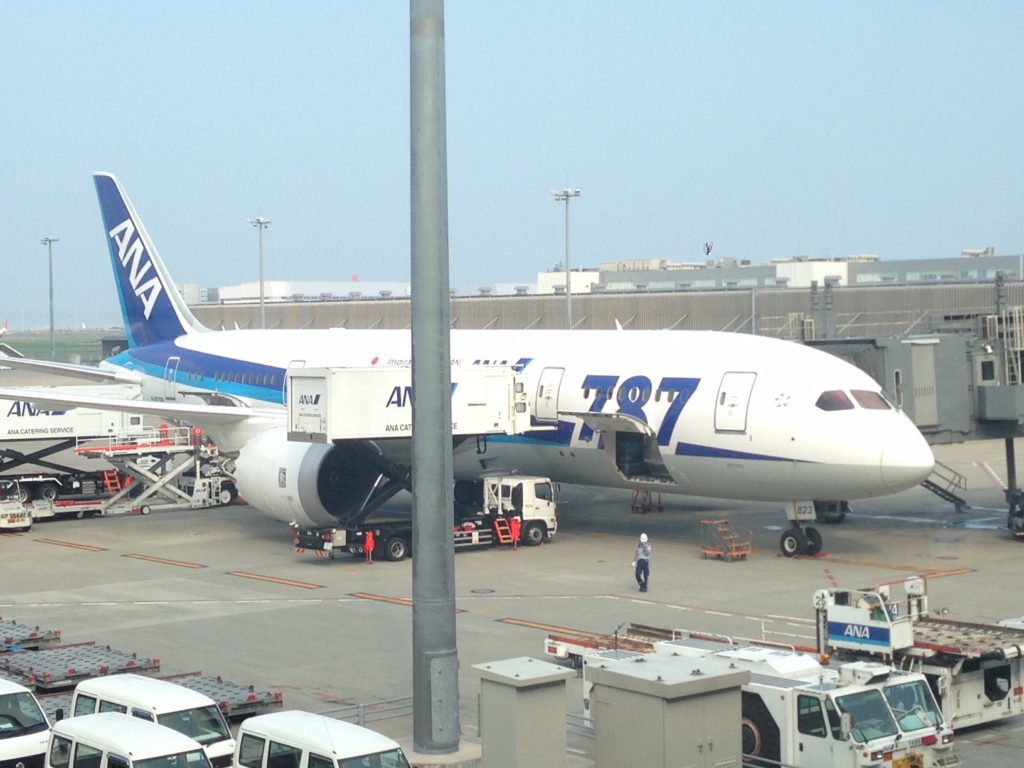 The only thing I got was priority boarding, so I snapped a picture of the (so far) empty economy.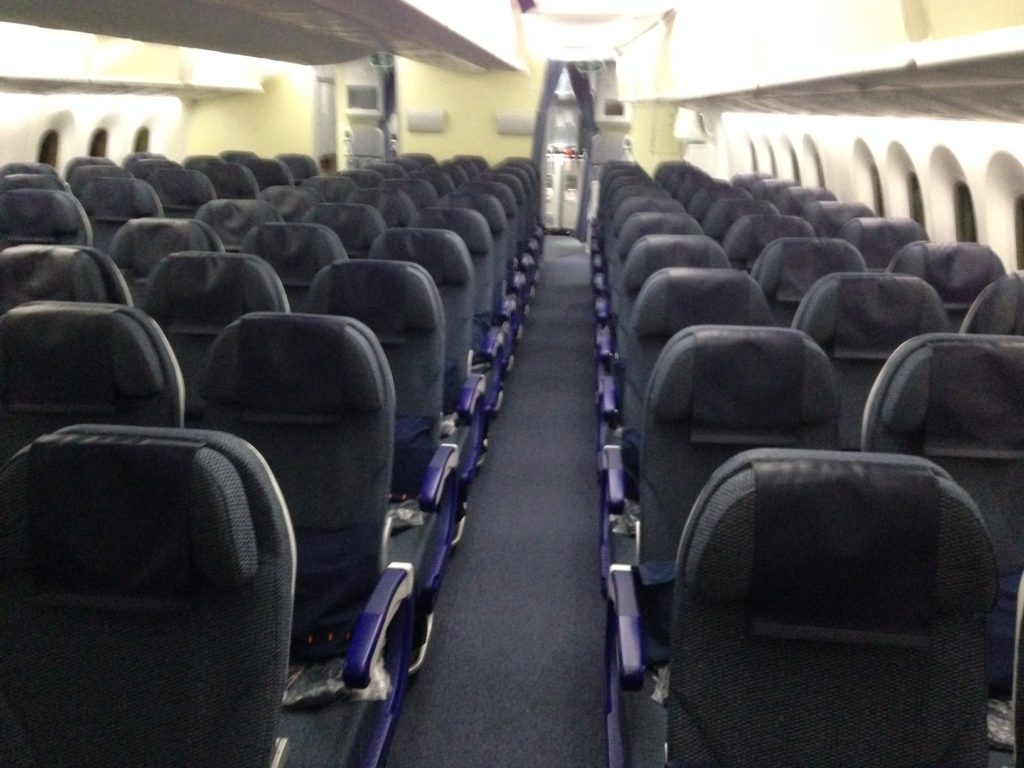 I had an emergency row seat near the center door, which had me wildly excited… until I sat down. As it turns out, unless you are of minuscule proportions, the door protrudes and your knee rests against it… so you literally cannot relax your legs, and always sit like you're in a job interview. This is probably one of the worst seats on the flight, in fact. (though in all fairness, on my return, where I had the exact same plane, I saw a diminutive Japanese girl sit there, and she seemed to be happy as a clam).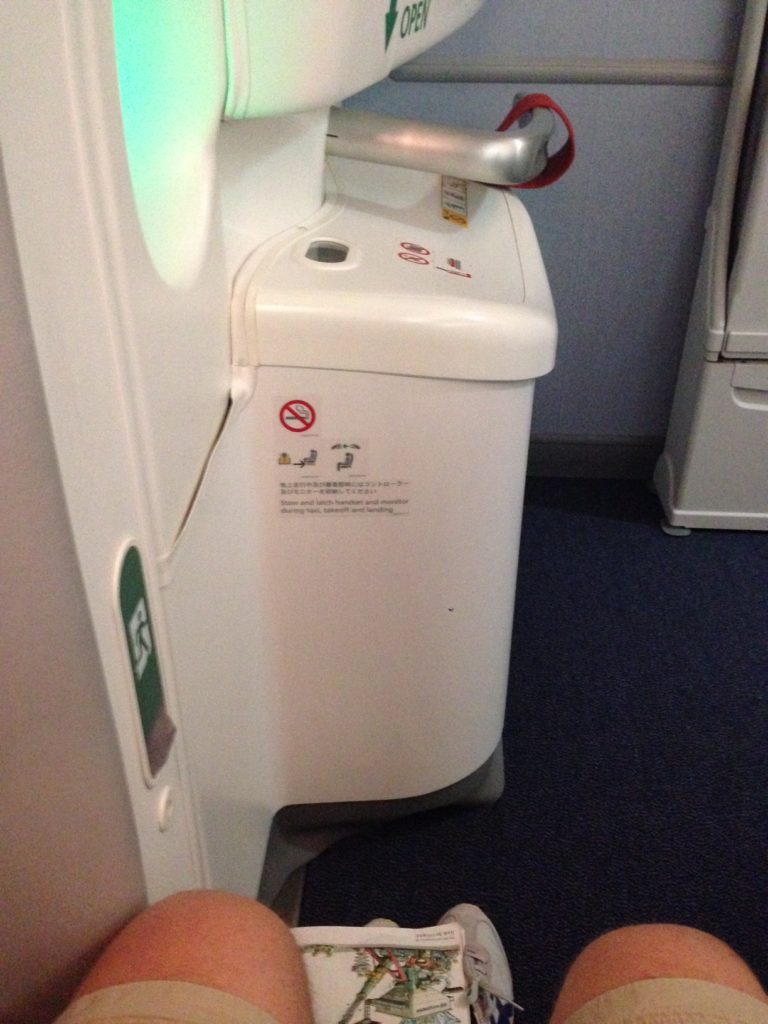 The fun started once we were in flight. Food came with some delay; it wasn't exactly plentiful, or the epitome of culinary delight, but it was +calories, so not having had dinner, I guess it was better than suffering through the flight.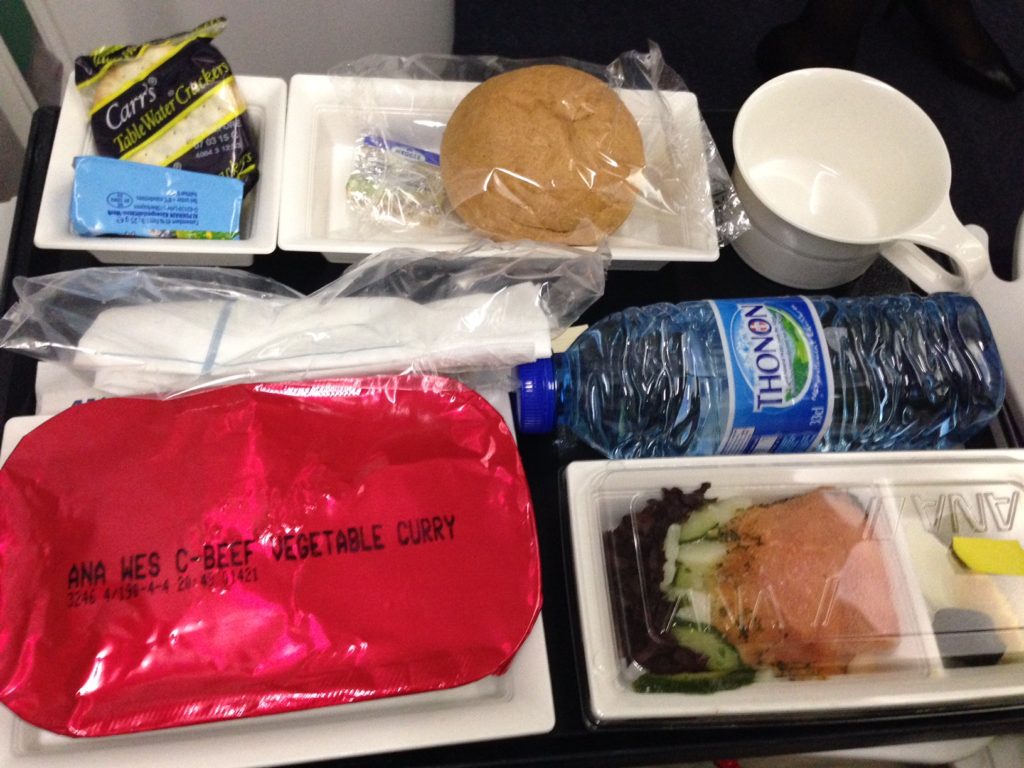 Nobody came to collect it for the longest time. So long in fact, that some people started using the floor as storage. That was pretty annoying.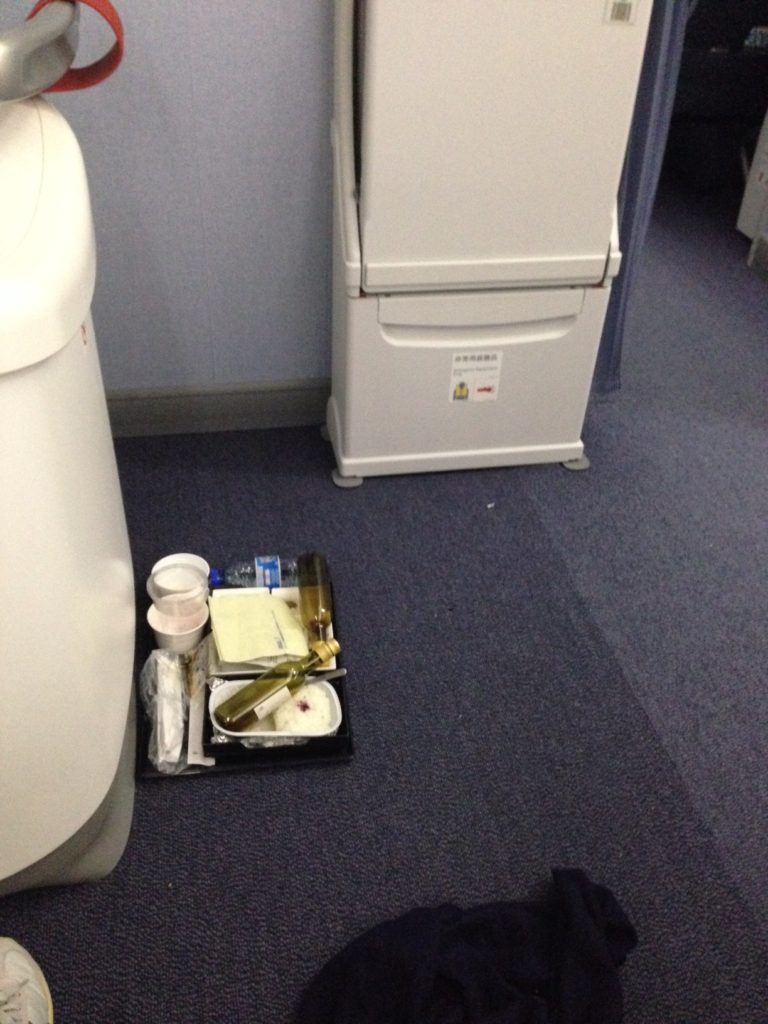 Then I was treated to a free aerobics show (performed by unattractive people). A bunch of people started congregating around the lavatory area and performing various feats of gymnastics.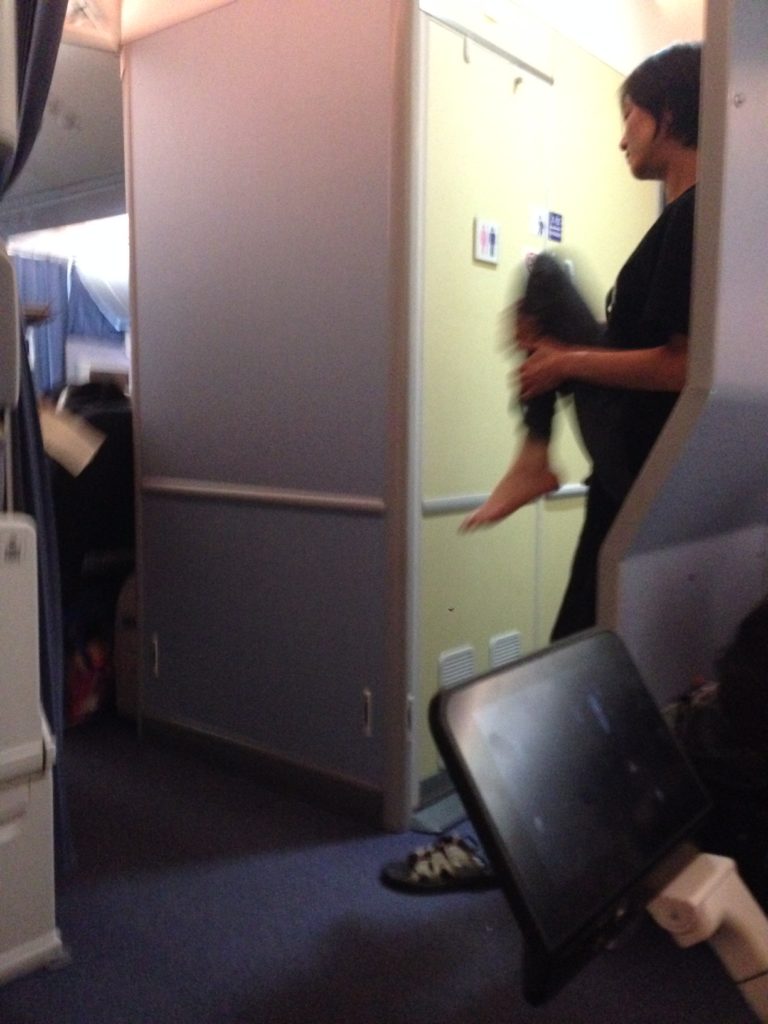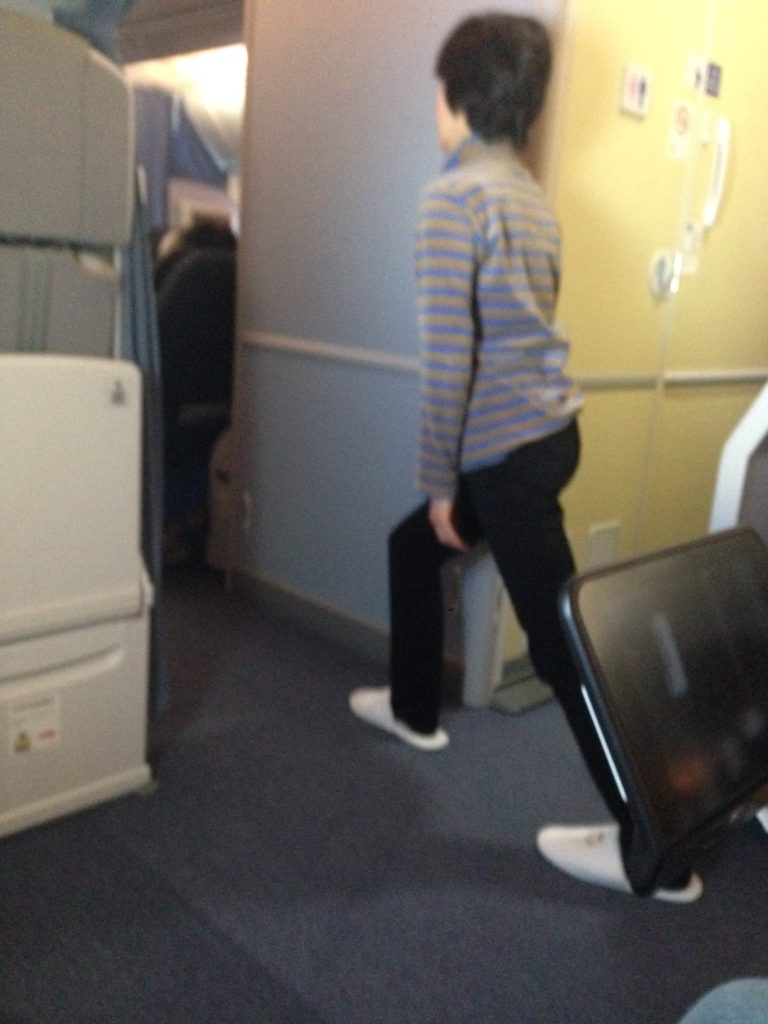 All in all, it was not a great flight. At the risk of sounding like a douche, flying ultra-long-haul economy sucks.
I landed in Japan and went to work. Not really much happened there, so next stop is my return – Frankfurt!