Well, after the night-time fiasco last night, I didn't feel like posting much anymore, but there was much to post about. First of all, the hotel: after a successful IHG Best Rate Guarantee claim, I ended up staying at the Intercontinental Mark Hopkins. Fortunately, because IHG previously status-matched me to Platinum based on my SPG Platinum status, I got a Deluxe room upgrade… and a view that came with it:
So I went for a walk, and of course, my favourite chain hotel was right across the street – and as is usually the case for it, there was something to see in front.
And of course, there was the $1.5M Veyron.
Well, the Fairmont San Francisco re-affirms itself as a member of a very great hotel chain.
Moving on, then. Skipping to lunch, it was to be had at Burma Superstar, considering I have heard good things about it… but having also heard the wait time, I was not particularly surprised that the wait time was, indeed, longer than I had available, and so I had to go to its sister place – B Star Bar.
And then it was off to the airport.
This is always fun to see: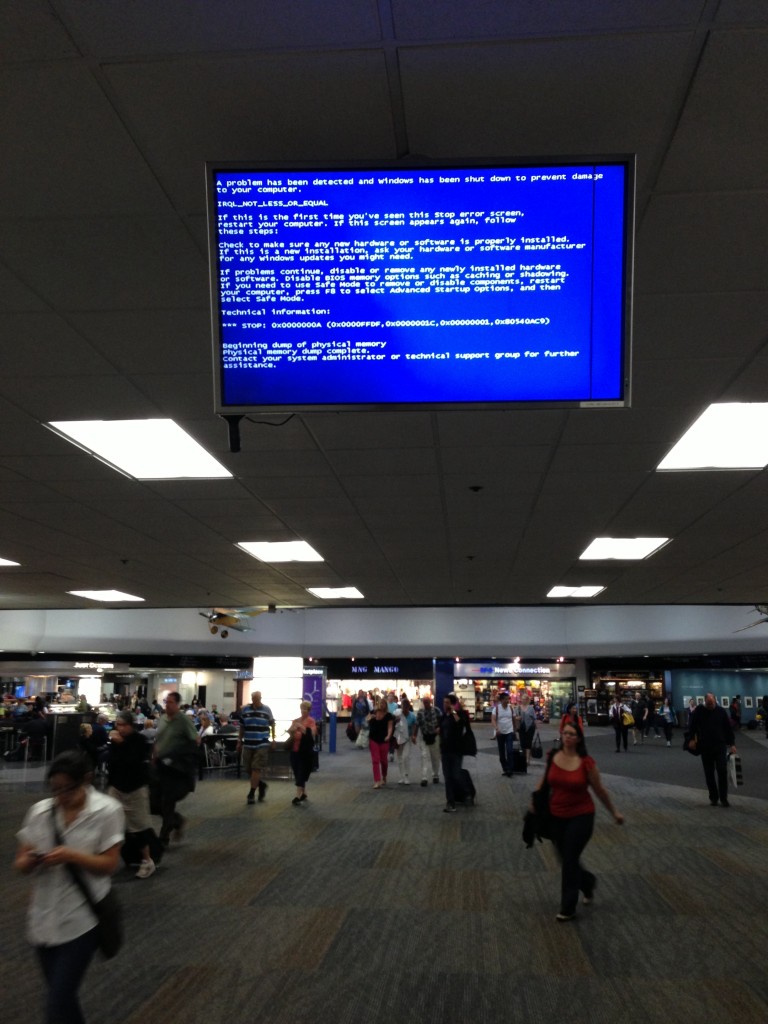 On to the UA lounge. Definitely competition against the HNL lounge: I thought that one was the nicest UA lounge I'd been to, but the SFO one definitely stacks up well against it. Though I suspect this is "traditional" style, as it does not follow the same minimalist style that Seattle had.