A quick intermission from my trip report to review the new Element brand from Starwood. Although I had to go to Toronto for the week, I decided that since I'm Starwood Platinum anyway, I should make the effort to stay at all the nine Starwood brands. Last year, they had some appreciation for it, so since it's not too much effort, I figured I'd do it. In any case, this week is the Toronto film festival, so the rates at the downtown Sheraton are pushing $400 per night – so I figured I can justify renting a car and staying in the woods. Hertz was kind enough to provide me with this, partially because I am a Five Star Gold member (through a status match with National Exec that I got through Amex Platinum), and partially for my pretty blue eyes: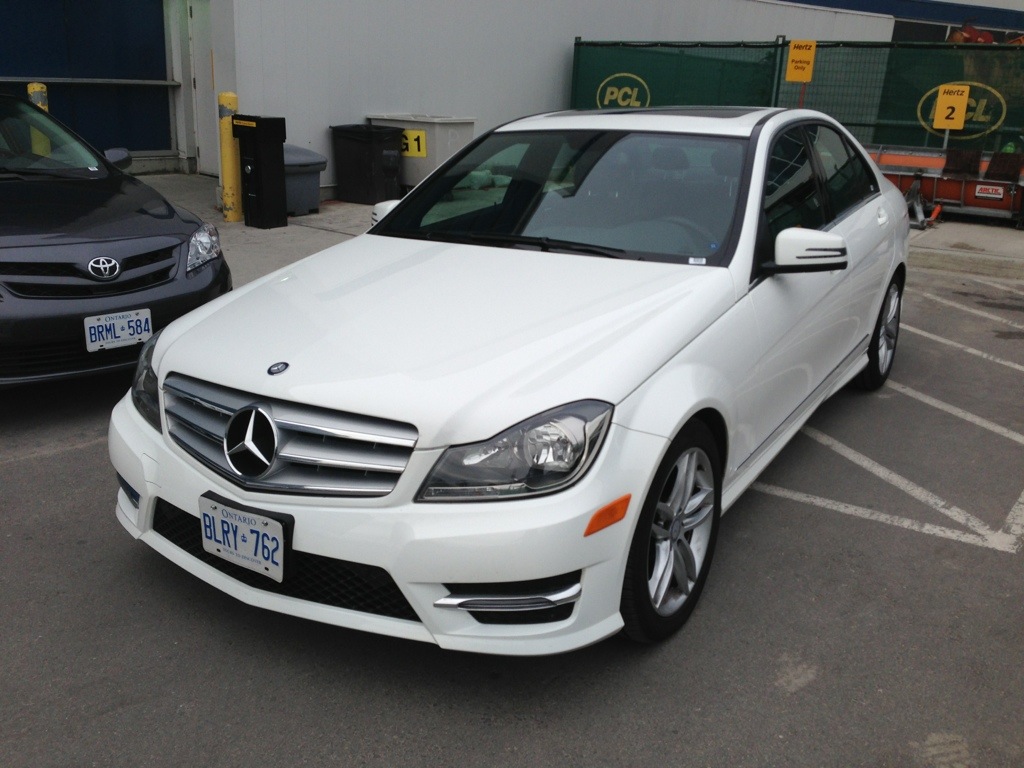 So I don't mind driving. I decided to check out the new brand of Starwood – Element, which is designed to be a long stay hotel with kitchens, nice modern decor and long-stay benefits such as free breakfast for all.
Since I only arrived here after going for drinks at a cocktail bar, the shots are a bit dark – I'll take some pictures of the entrance in the morning. But the room is extremely modern. Also, since the hotel is brand new (about 2 months since it opened?), it's very nice. I hope it ages well. If I had to stay near the airport, this would be a good choice (it's not exactly close, but this is better than the crusty airport hotels). The only exception is the Radisson with its insane neo-classical Victorian art that I should really post some pictures of.
Lobby: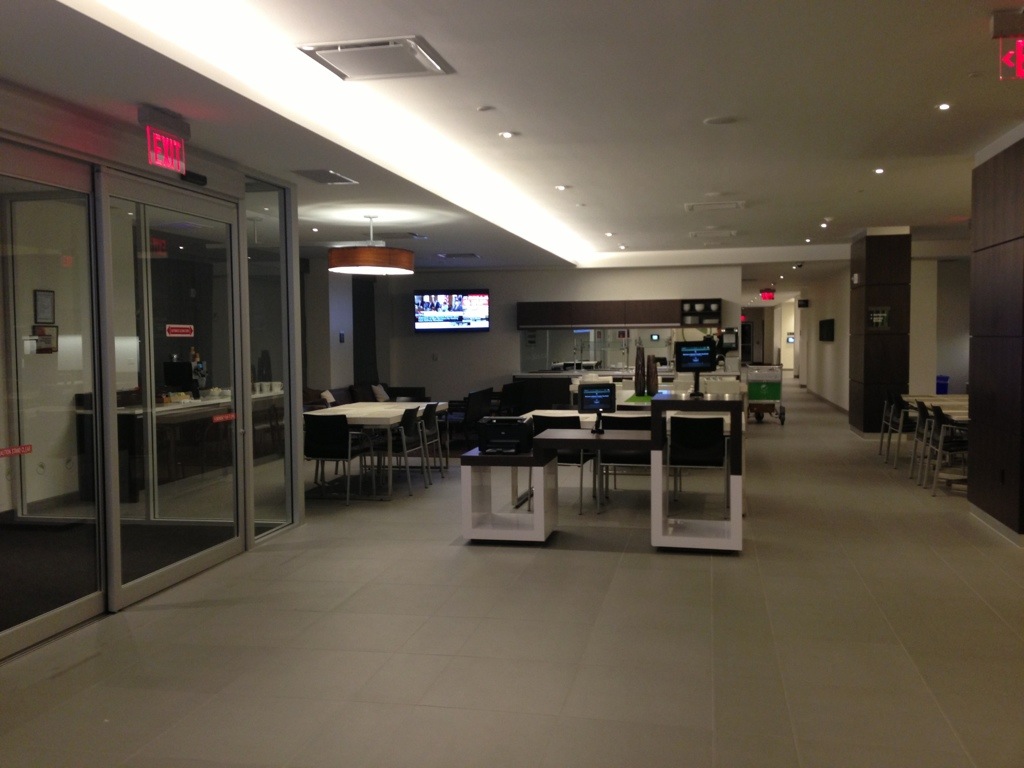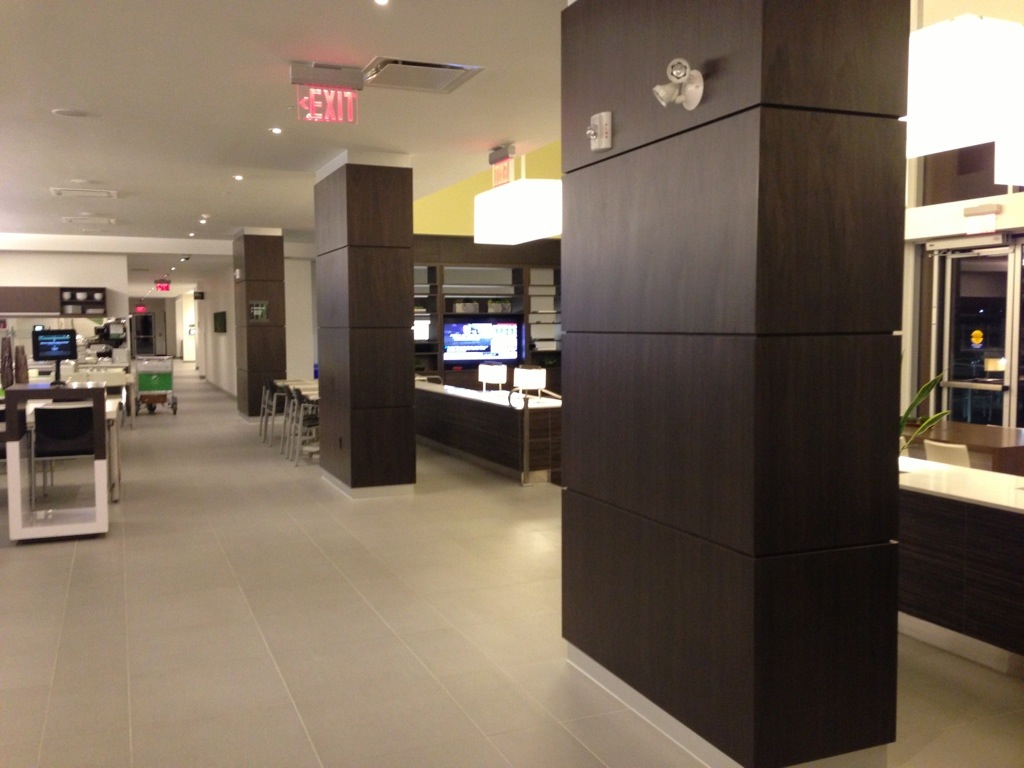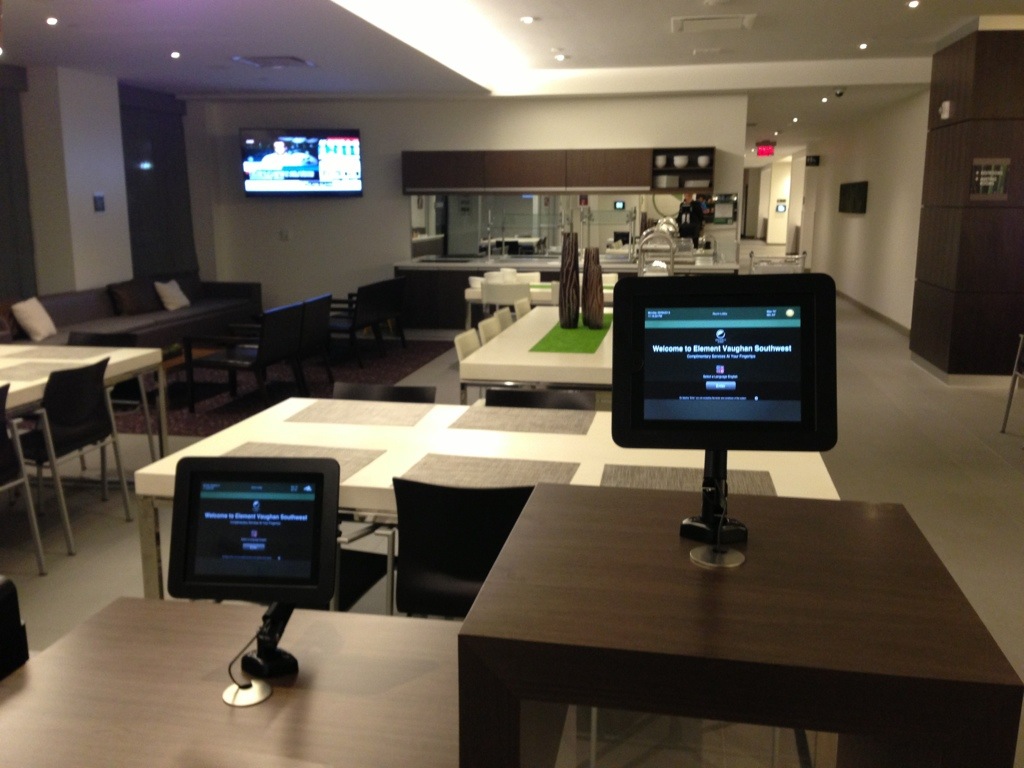 Room: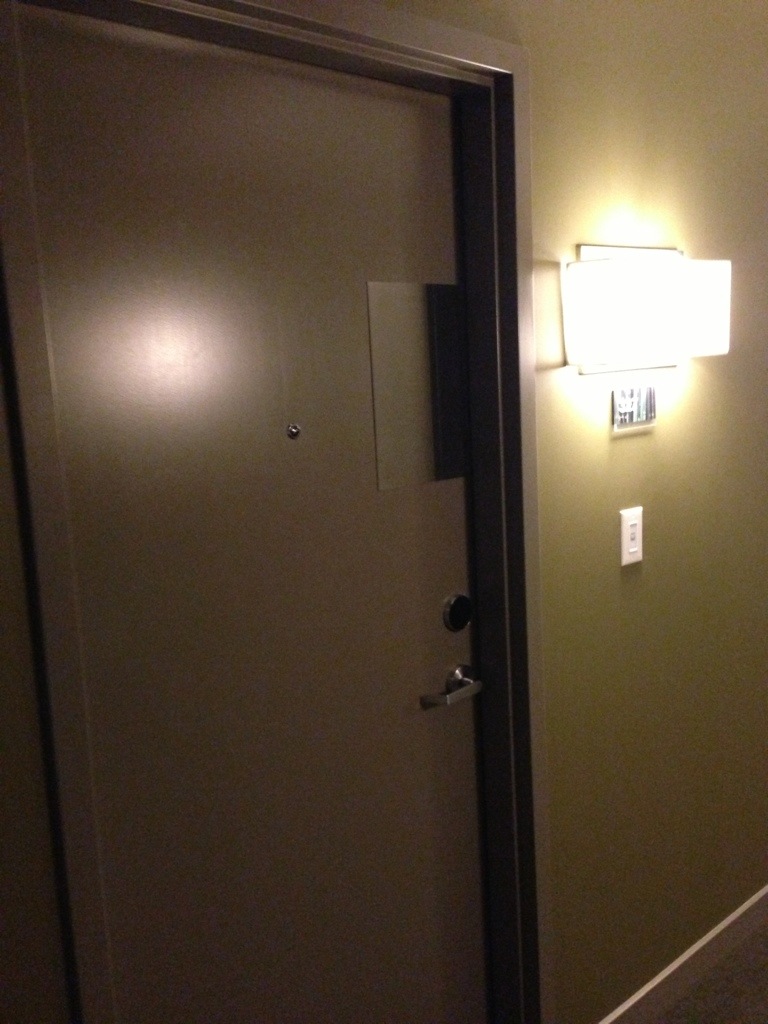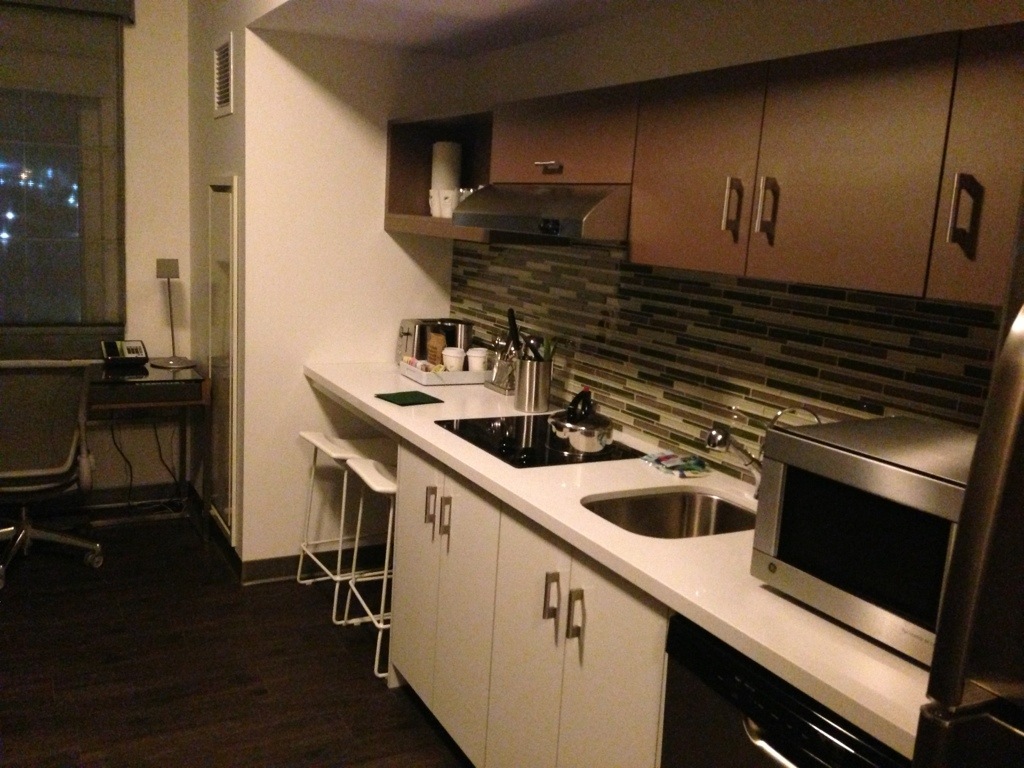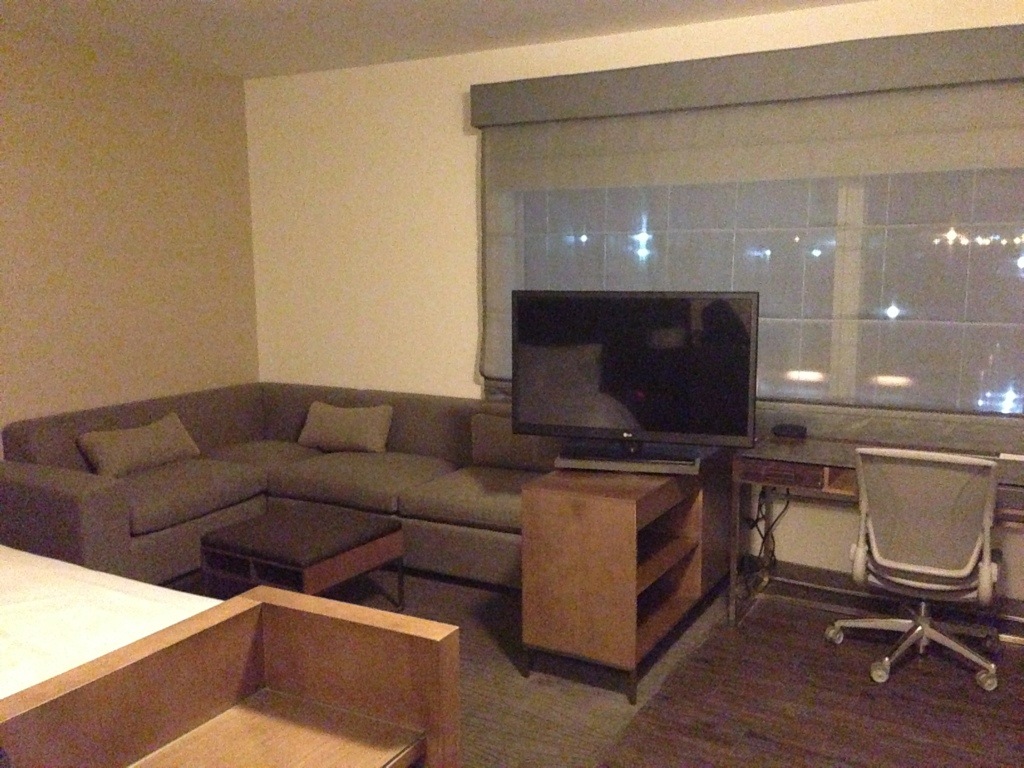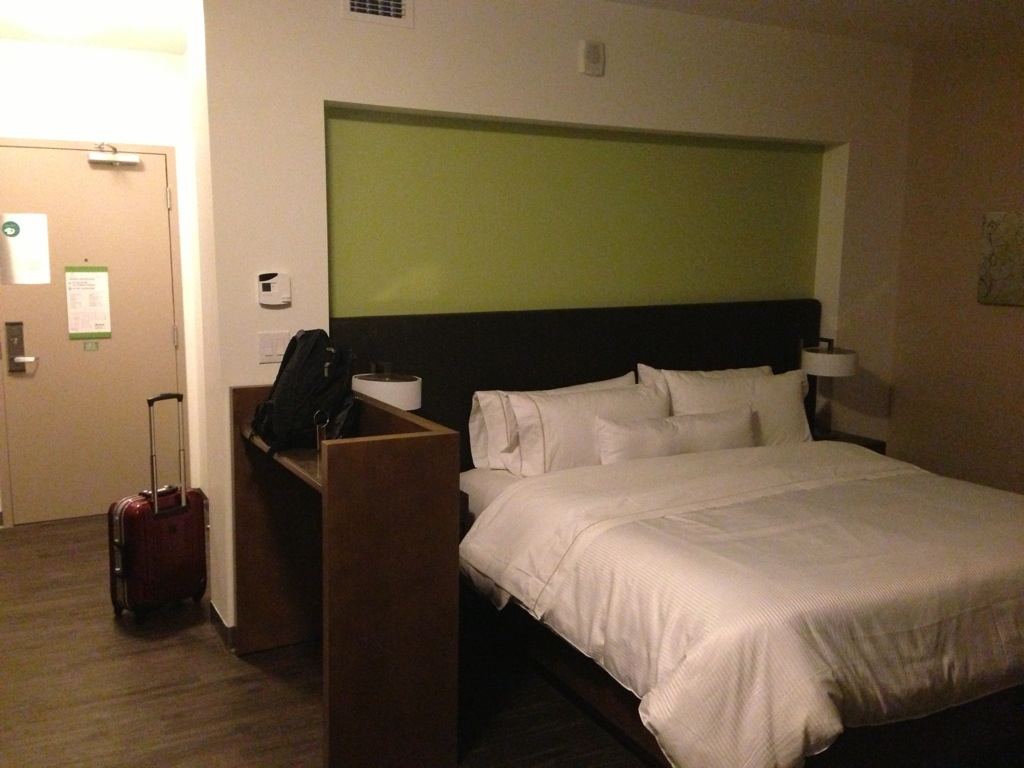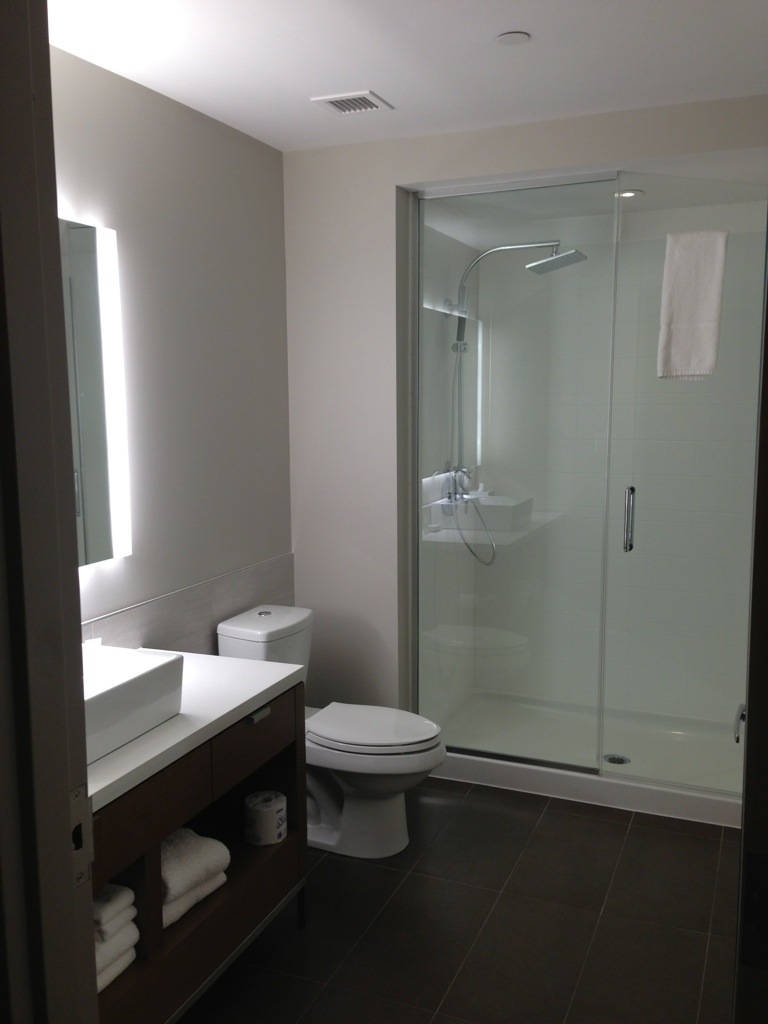 A few other nice touches:
Charging dock with AC power, phone USB *and* high power tablet USB: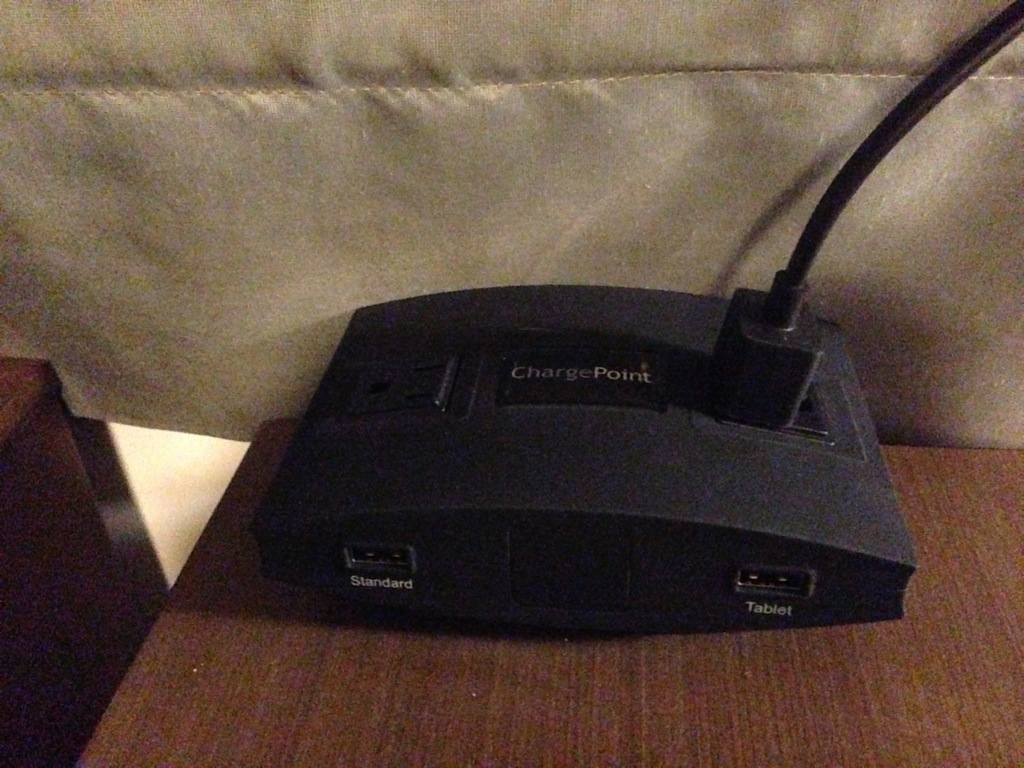 Reusable shampoo to save the Earth: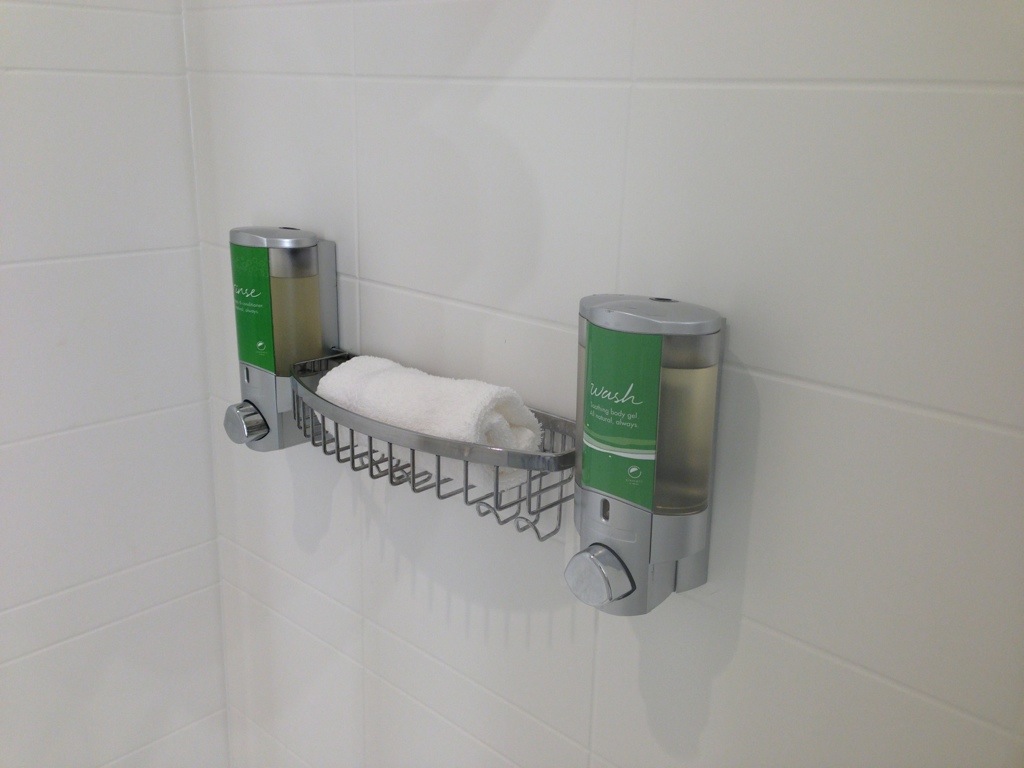 Tomorrow will be the Aloft Vaughan. Based on the reviews, I'm expecting something akin to Motel 8. We will see…
Will update the review with the breakfast tomorrow morning. Supposed to be a "hot" breakfast for everyone – let's see how flexible that definition is.