We have finally arrived. As I wrote in my earlier post, it was a bit of a rough ride on the way in, but it settled down and things got better. As we walked out of the terminal, I was literally hit (I am finding it hard to find any other, more appropriate term) with the humidity and heat. It doesn't help that this year happened to be the worst year for forest fires in Singapore, so we had no idea what we were walking into. Well, now we found out.
Our car showed up very promptly (thanks to a friend whose father runs a taxi/limo/car rental firm), but even those five minutes standing outside in jeans was torture, considering we just left Bologna, which was running in the 20s (and Singapore was a minimum of 34, plus about 500% humidity). We headed off to our hotel, for which I had relatively high hopes. At one point, USAA (a military home, life and auto insurance firm in the US) made a bit of a screw-up, where any and all hotels in the world were being sold at a straight up 40% discount. So contrary to my London experience, where I scrounged around for best rate guarantees and spent three free nights, here, I straight up booked two nights at the Fairmont Singapore – at 40% off, which came out pretty cheap (it's normally something in the $300-400 per night range). Of course, seeing as I have status, I pre-requested an upgrade, and was confirmed into a "Plaza Suite", whatever that meant. I was coming in with some high hopes, since it looked to be one of the rare Fairmonts that were done in a modern style (as opposed to the typical vintage Chateau Laurier / Chateau Frontenac / Olympic (Seattle) / Royal York / etc, the classic 600 year old fortresses that were converted to hotels as an afterthought).
But little did I know just what I was coming in for.
Hotel front: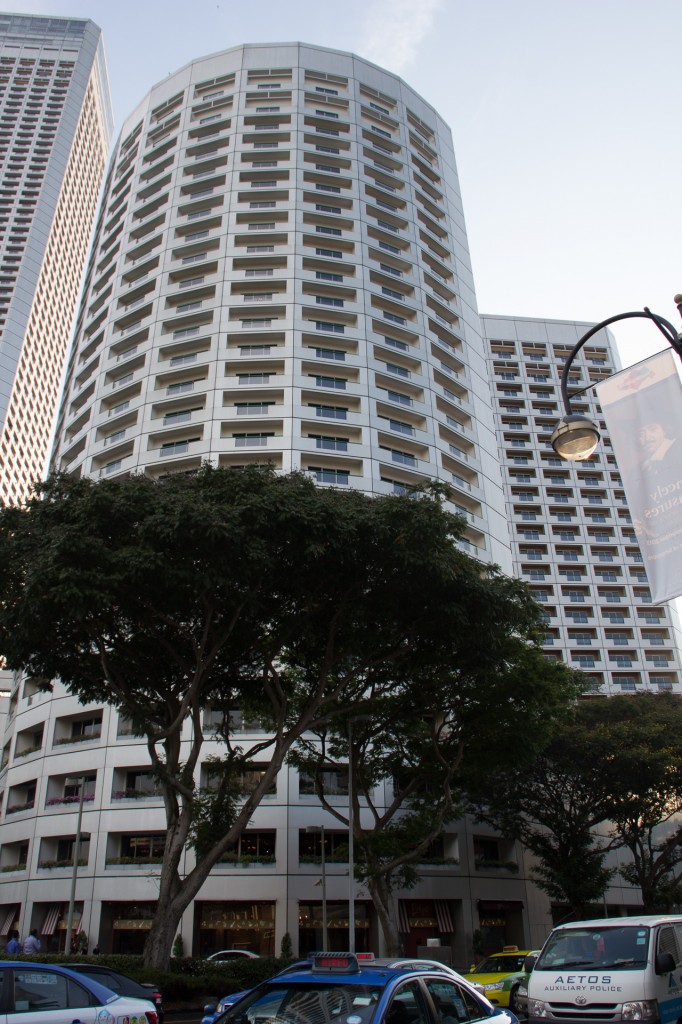 Hallway to the suite and the entrance (25th floor, yay):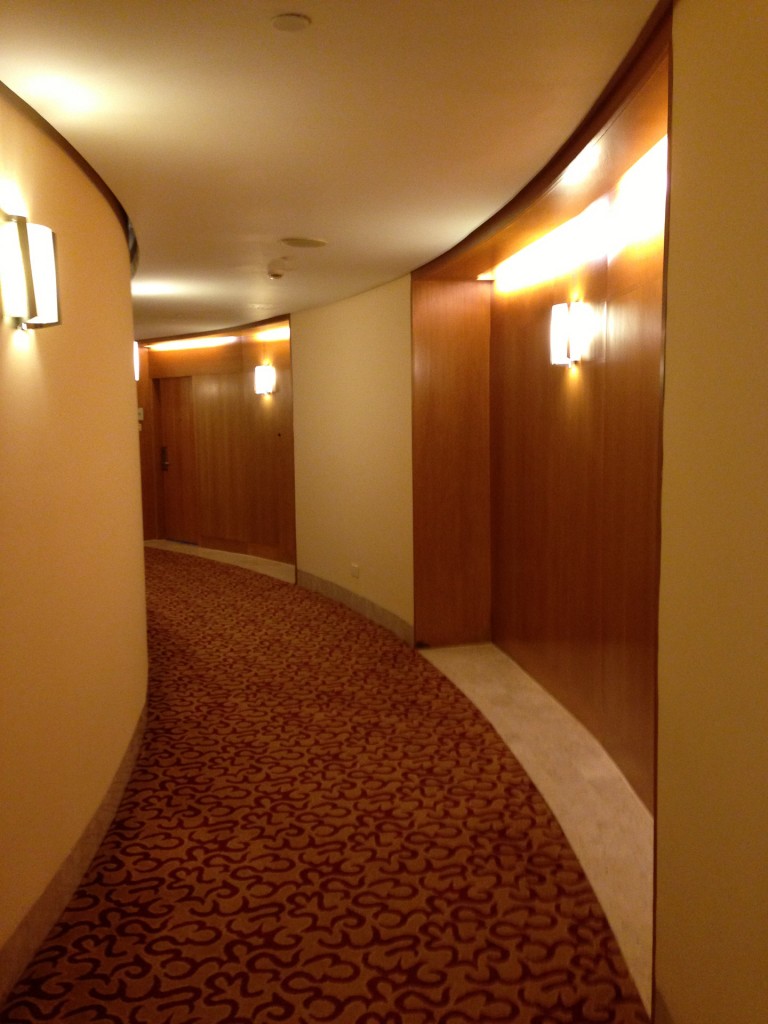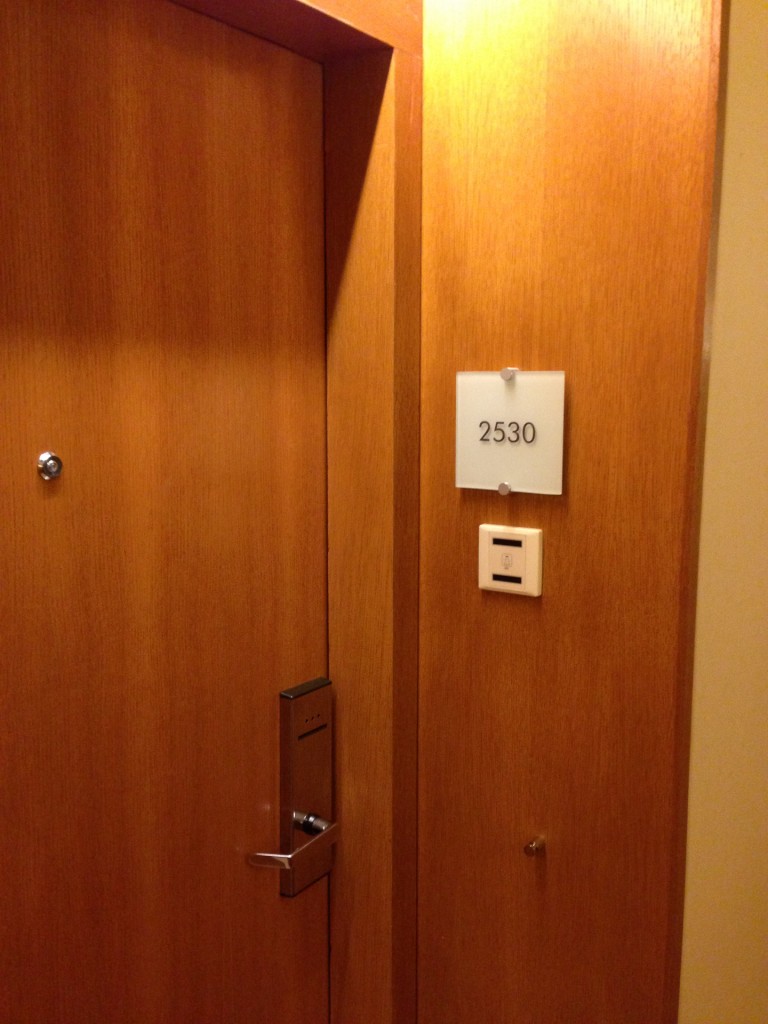 And here we go, the suite itself. First, the entrance hallway:
The pantry/storage area: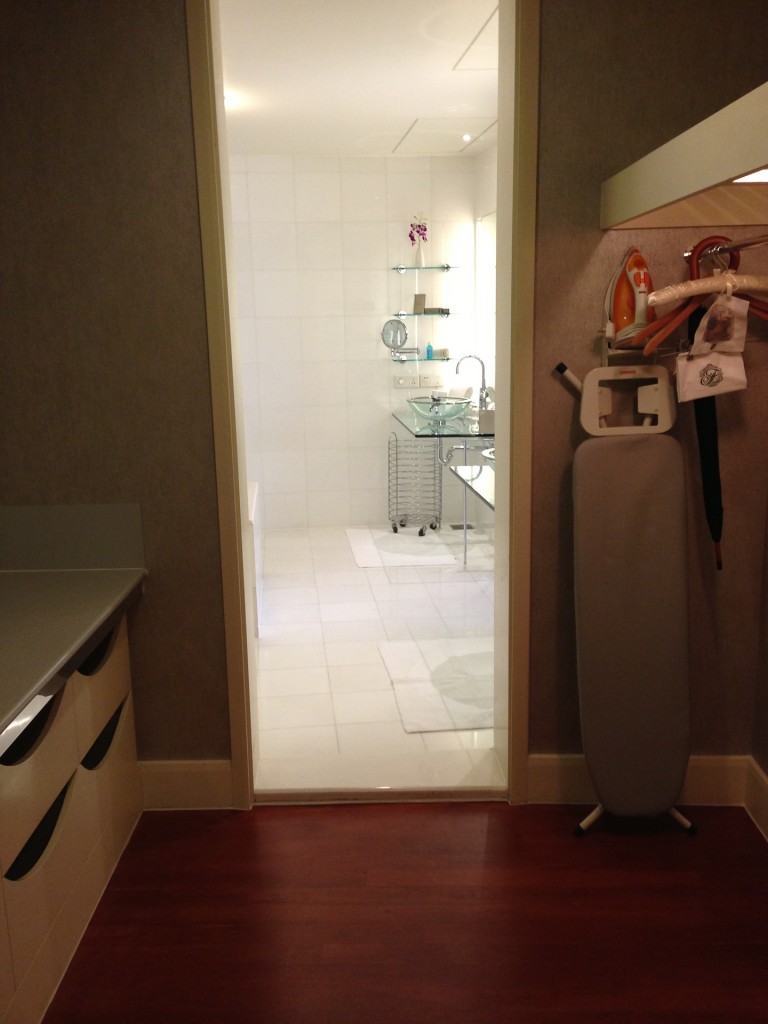 The coffee machine stand at the entrance:
The work area in the living room:
The living room itself: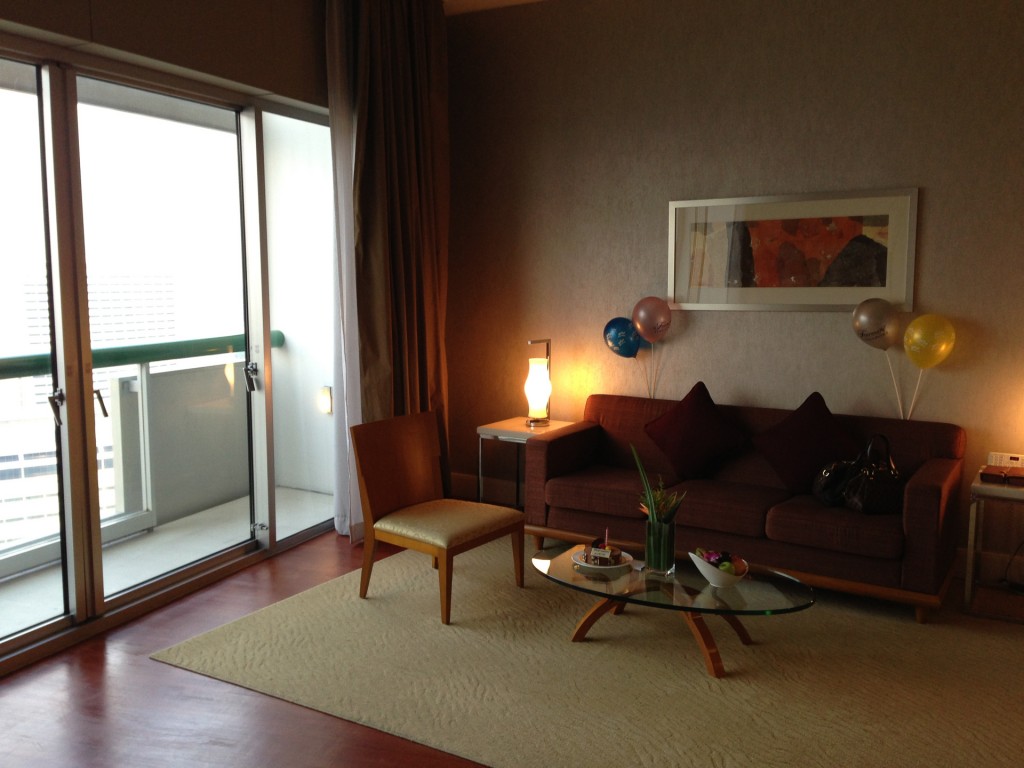 The bedroom: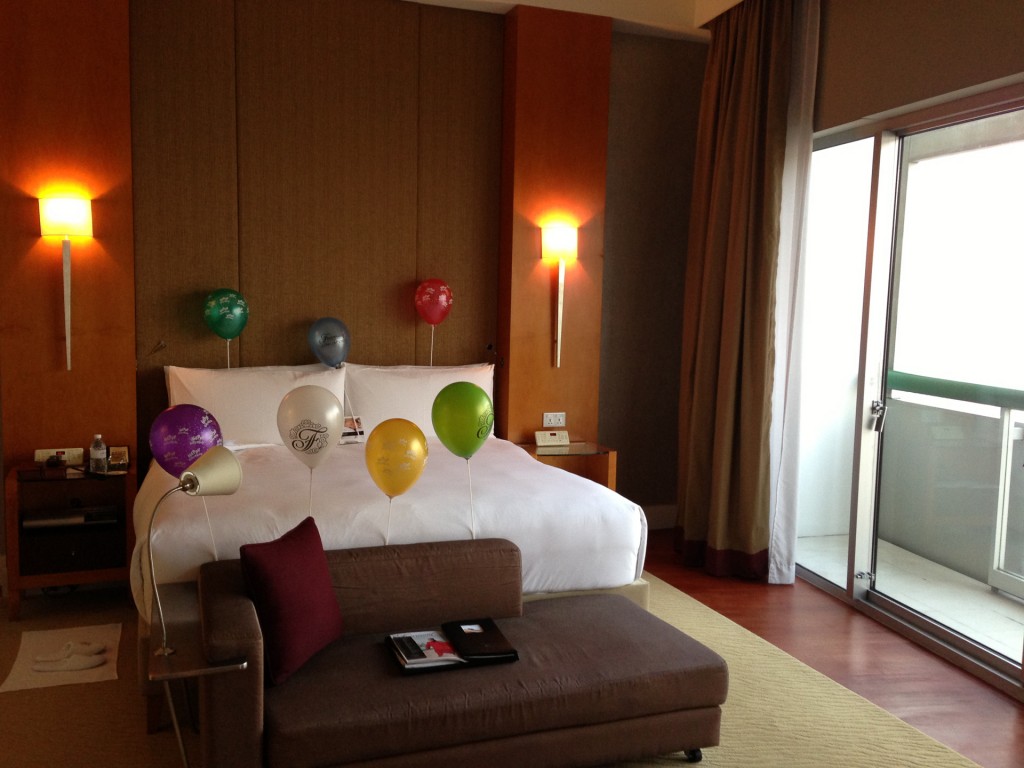 Of course, the view is not to be forgotten:
All in all, I was completely astounded. This was not what I expected to get for the measly few hundred dollars that I spent on the room – I didn't even think they'd honour the upgrade, just because it was a "tour group" booking or whatever (even though I suspect it was USAA, and not Fairmont, who ended up eating the 40% discount). Wow.
We went on to eat at an excellent restaurant called Saveur. It's one of those places where the new hip trend is to not take reservations – you line up and hope for the best (I abhor this trend, especially for travelling people – good luck getting in). But the staff were kind enough to keep a table for us – an exception, they told us, seeing as we were flying in from all the way – nevertheless, it was extremely kind of them. There was a huge line of people outside, but we moseyed right in.
On the way out, saw this excessively decorated Subaru WRX STi: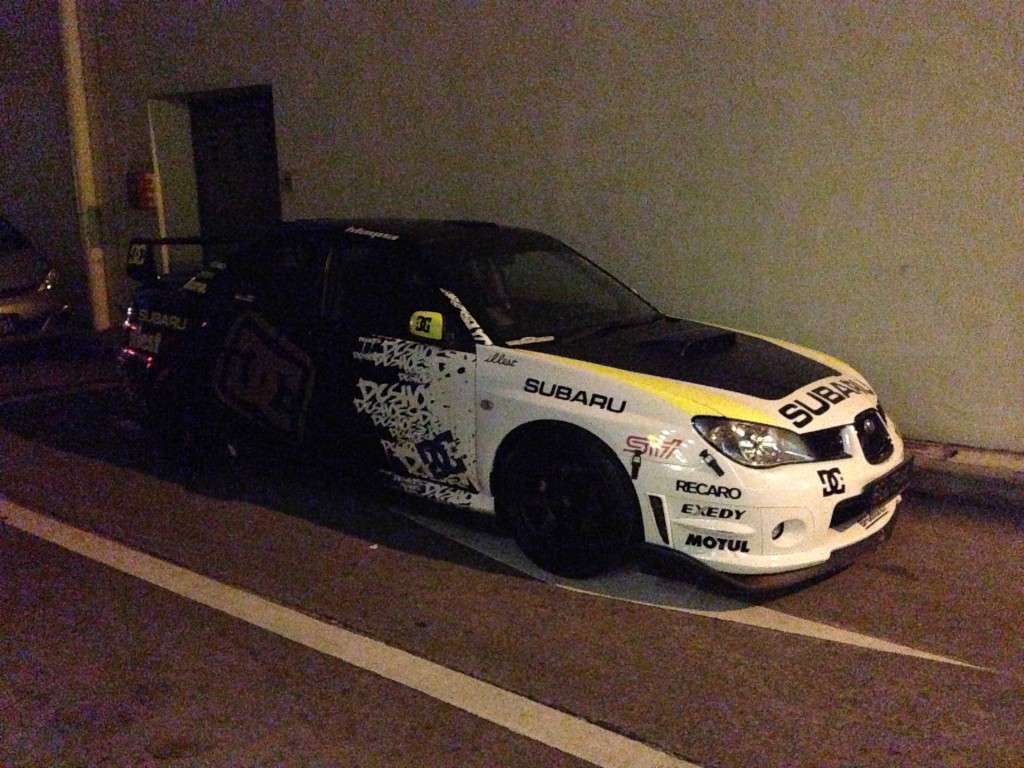 Subconsciously, it reminded me of this glorious piece of art I saw in Montreal: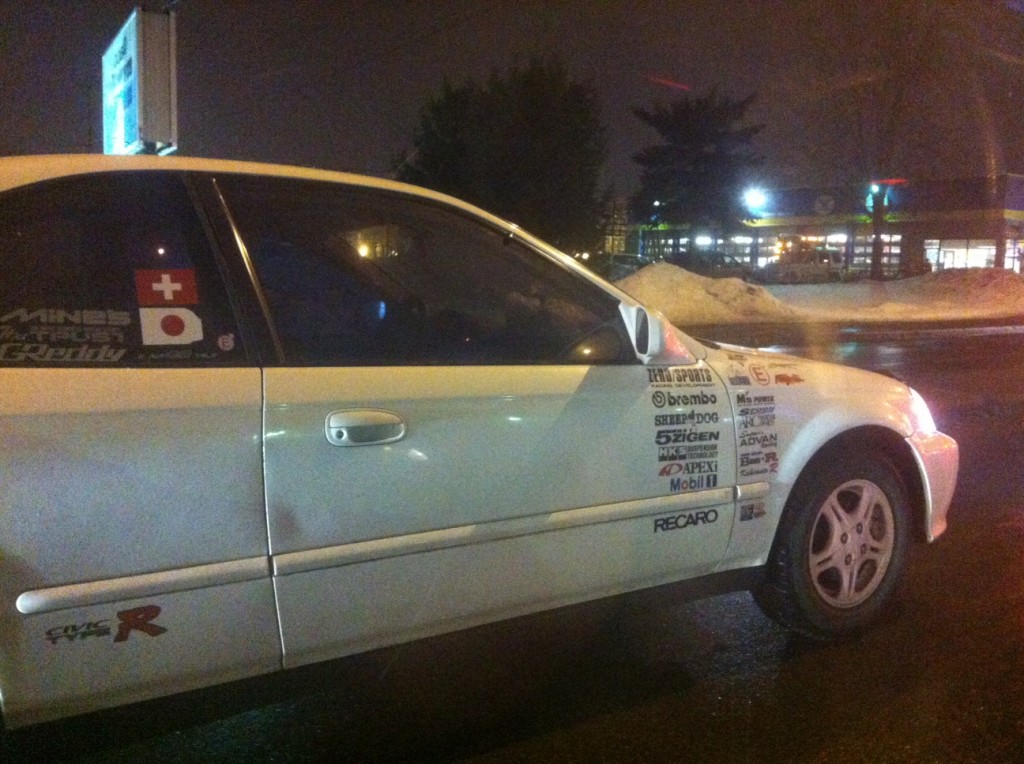 For the not-so-car inclined, in the latter example, the owner seems to have put every possible sticker onto the car, irrespective of whether they are even relevant: in any normal decoration, it would be illogical to have 5Zigen, Advan and other wheel brands all at the same time; same would go for Mine's, a company that doesn't modify Hondas, GReddy, APEXi, HKS, Spoon, M's Power, which all compete, and a Swiss and a Japanese flag on the window. Anyway. The STi was obviously far more tasteful, but it was still just as visually loud.
That pretty much wrapped up our arrival day, since for once, I didn't try to schedule 36 things for the first evening. It was just, land, go to hotel, have dinner, and sleep – and having engaged in the two former, off it was to the latter.