So after two solid, busy days in Singapore, it was time to head on to our next stop – Japan. But since our flight was after midnight, we took the opportunity to go explore night Singapore, including the laser show at the Marina Bay Sands: lasers fire from the roof, and do a pretty nice laser show every night.
The laser show is pretty impressive:
Though to be brutally honest, I felt the Hong Kong laser show to be quite a bit more impressive: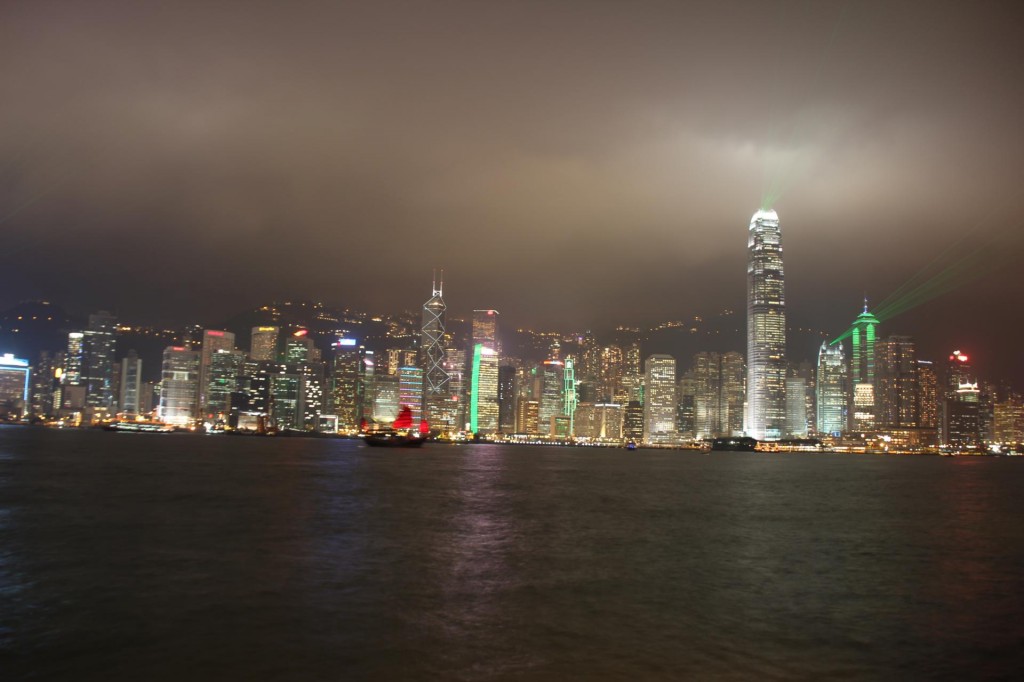 Still, though. It's extremely awesome. Wish more cities did this!
A picture of the famous Singapore Lion: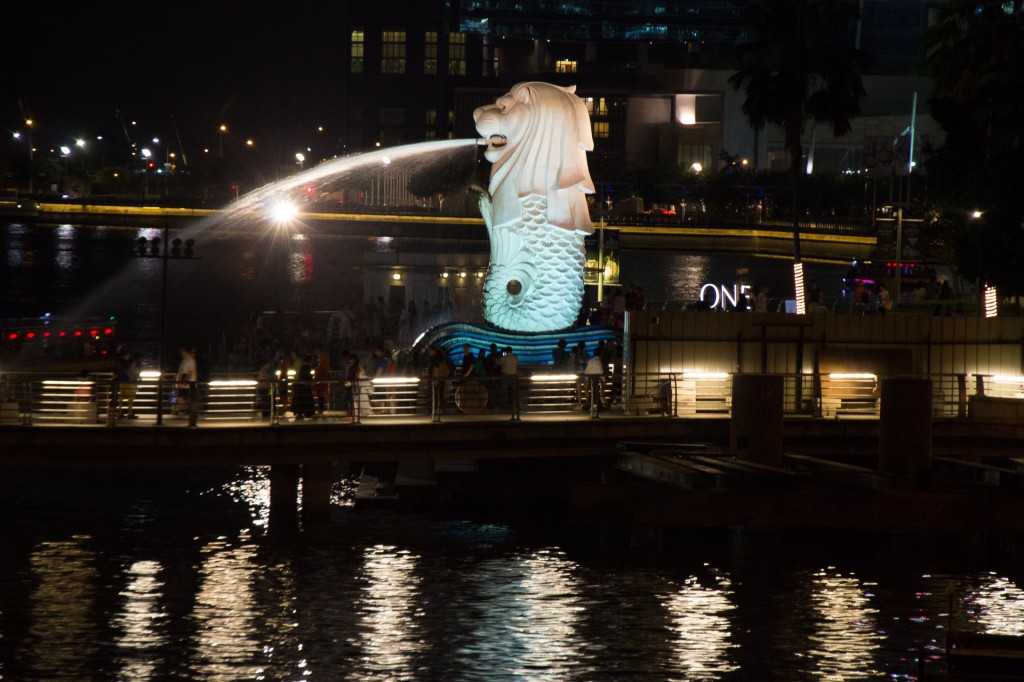 And after this, off to the airport we went. Our ride: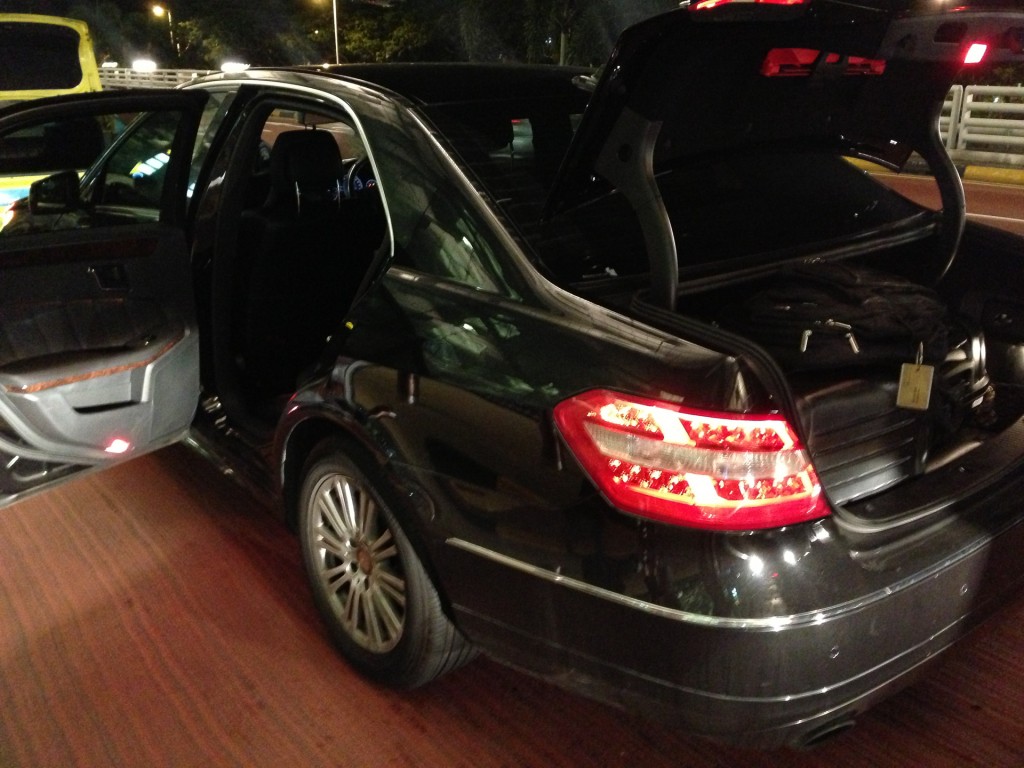 Changi airport:
Hallway to the lounges: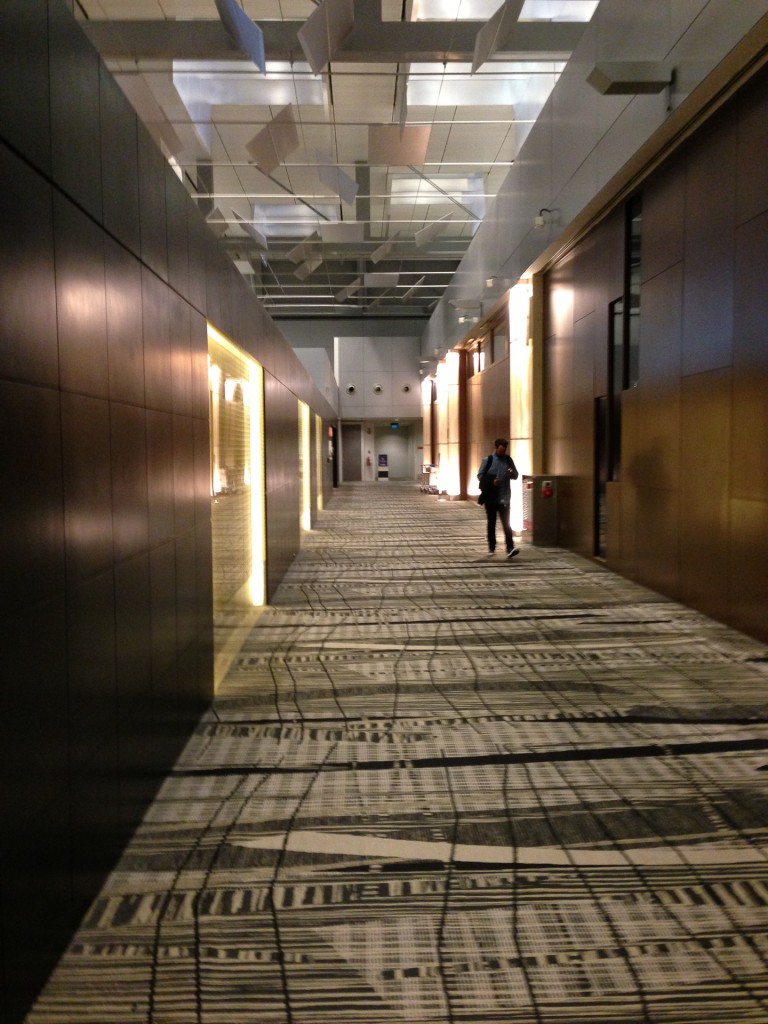 This is completely bizarre, but Singapore Airlines has two lounges for its customers: one is the "KrisFlyer Gold" lounge, which is for Star Alliance Gold customers who are NOT flying business class, and the other one is "SilverKris Lounge", which is for business and first class customers (first class customers get a "lounge within a lounge" to enjoy additional services in).
Food choices are very, very good:
Wine choice is great, too: La Crema?! Didn't expect to find a Californian here, especially one that I like so much: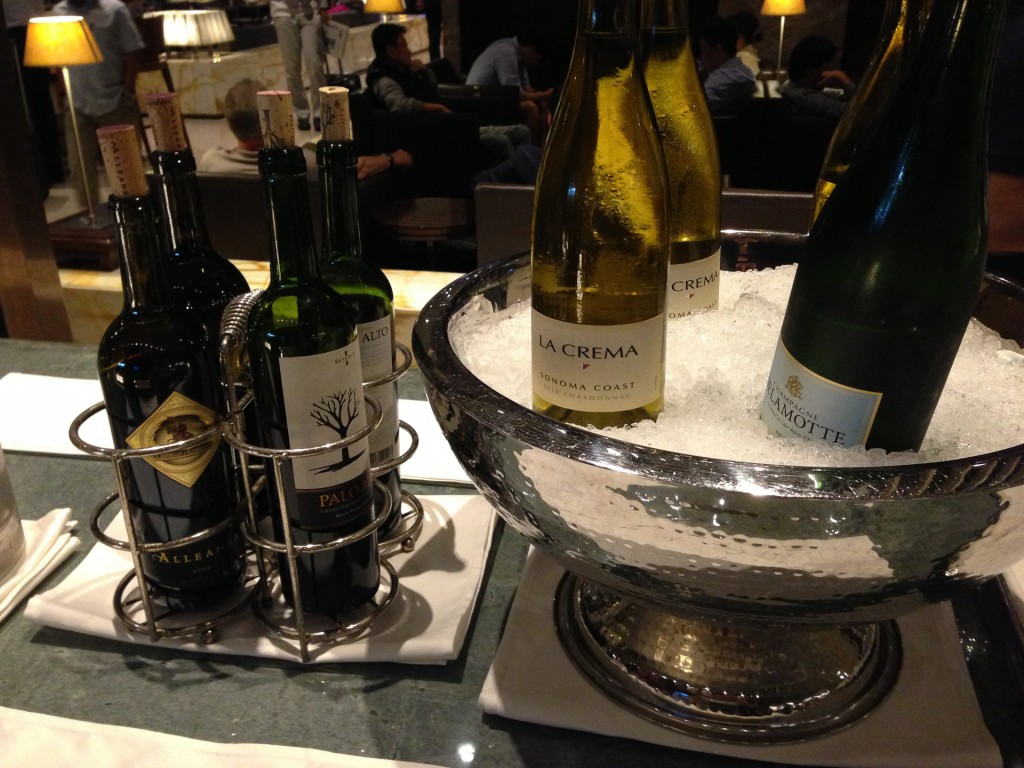 Several hours later, off to the flight we went. Our plane: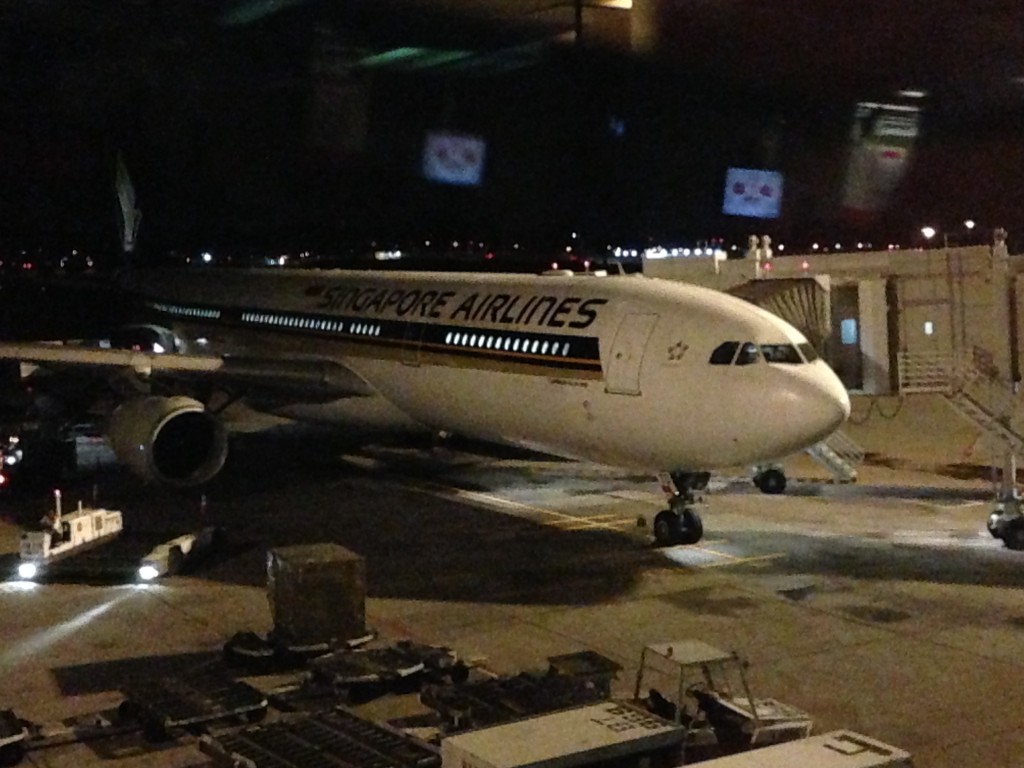 The seats: although not the SkyBed that they have on their intra-Asia 777 product, these still go full flat, and are pretty decent seats: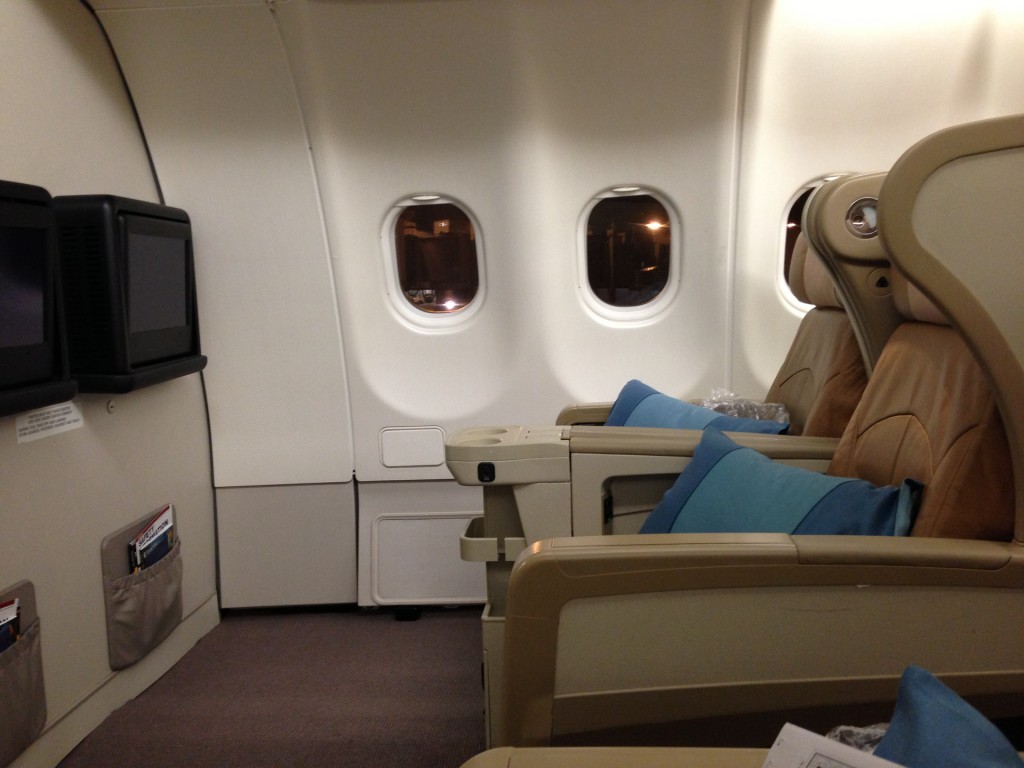 And the shocker of the whole trip. Seriously, when I saw this, I thought I was either dreaming, illiterate, or incompetent. I read this menu. It said, "whether you would like your meal to be served soon after take-off, or two hours before arrival, simply inform our crew". I became rapidly very, very concerned with this phrasing…………… and the flight attendant confirmed my worst fears.
I WAS GOING TO BE FED ONLY ONCE ON THIS FLIGHT.
Yeah, #firstworldproblems, whatever. This was to be an 7-hour flight, departing at 1am, landing around 9am. One food service!?!?!? Hell, just remembering this makes me hungry. This is business class on Singapore Airlines – a five-star Skytrax airline, not some Air Canada Express flight!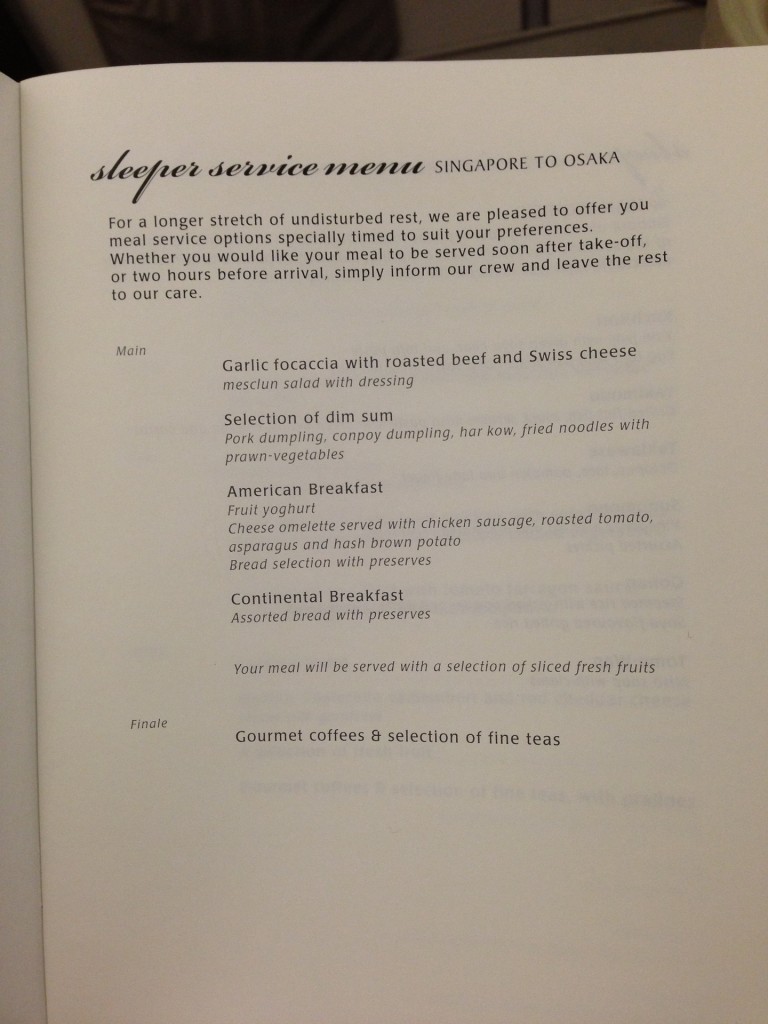 This was the famed single service. I chose the Japanese dinner since it seemed to have more food in it, and instantly regretted it, because as I suspected, I couldn't really eat any of it (damn vegetables everywhere):
Then I had many, many drinks and went to sleep. Sadly, the alcohol didn't help my terror at waking up with no food. Fortunately………… I think the flight attendant remembered the incredulousness with which I asked, in both English and Japanese, whether really and honestly I was about to be served a single meal. So she brought me breakfast.
Disaster averted. But seriously, Singapore Airlines, wtf?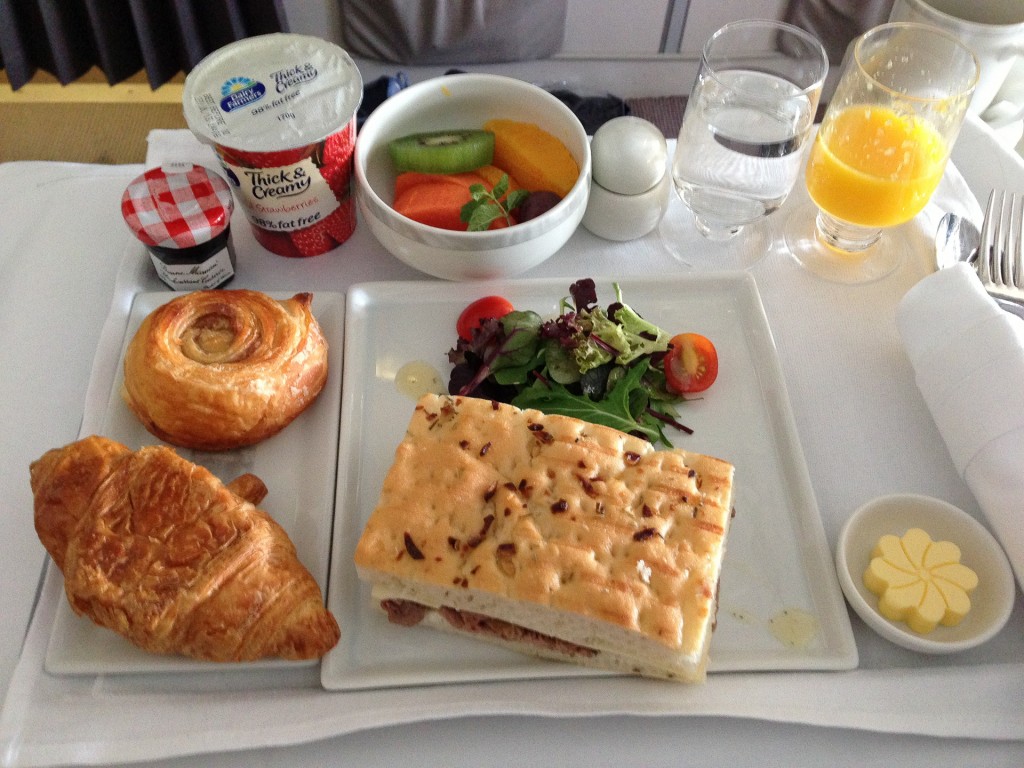 And here's another picture of our plane after arrival to Kansai Airport, Osaka: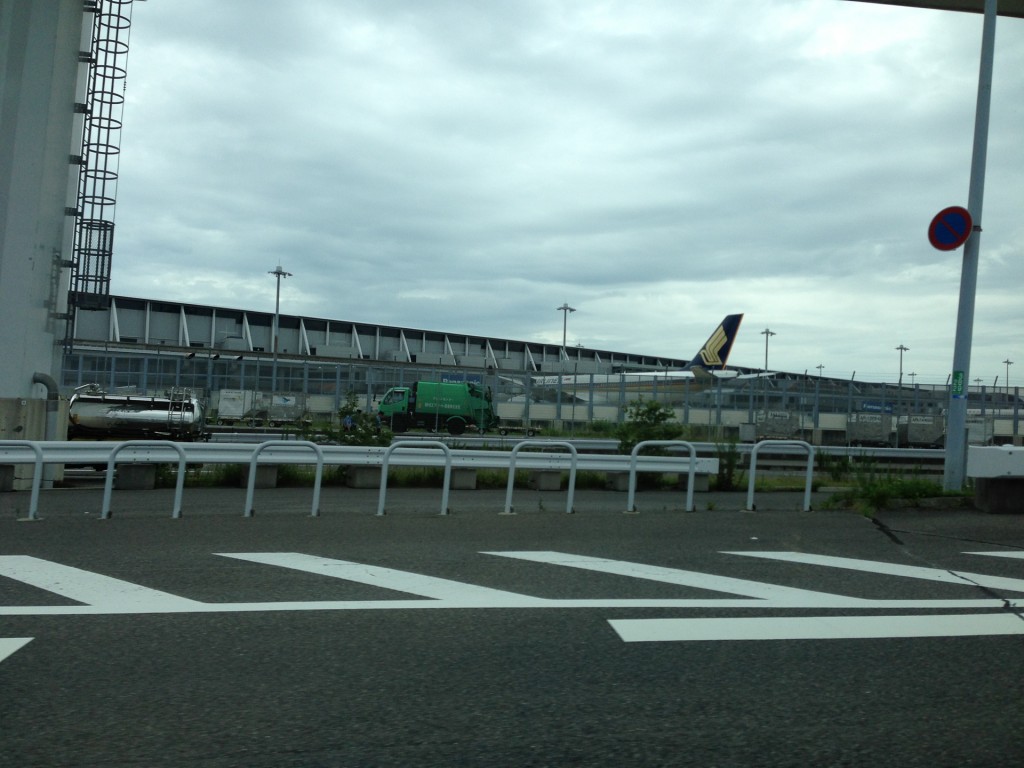 Next up: the place I have wanted to go for many, many years, and finally have: Hokkaido!!!