After the amusement of the previous day, we decided to change gears and do something different. Rather than see sites, sights and various history, I figured hey – the Singapore Zoo is a pretty famous place, why not check it out. So, off we went.
Our bus driver seemed to have a wild fascination for Swarowski crystals:
Look at that – a BMW ActiveHybrid5! I had no idea anybody actually bought these.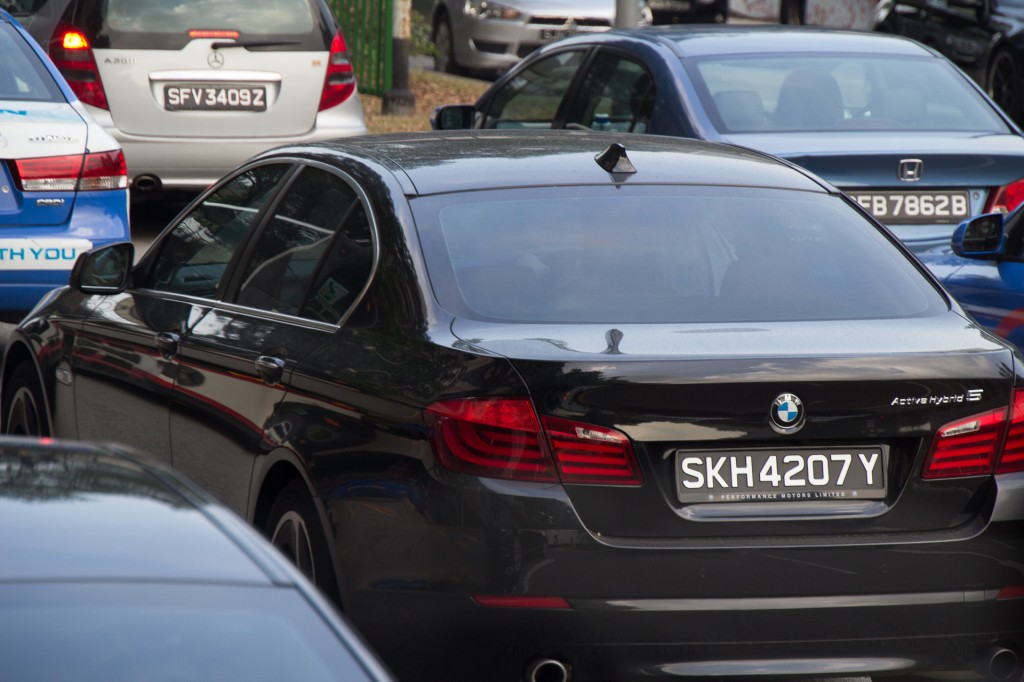 A few Singapore street shots on the way to the zoo.
The zoo is located very far outside of the city… justified by the fact that it's absolutely MASSIVE, and has all sorts of animals. For all the variety and breadth of choice, there is only one thing that the zoo does not have.
Fences.
I'll let that one sink in for a bit.
A monkey surveying its territory.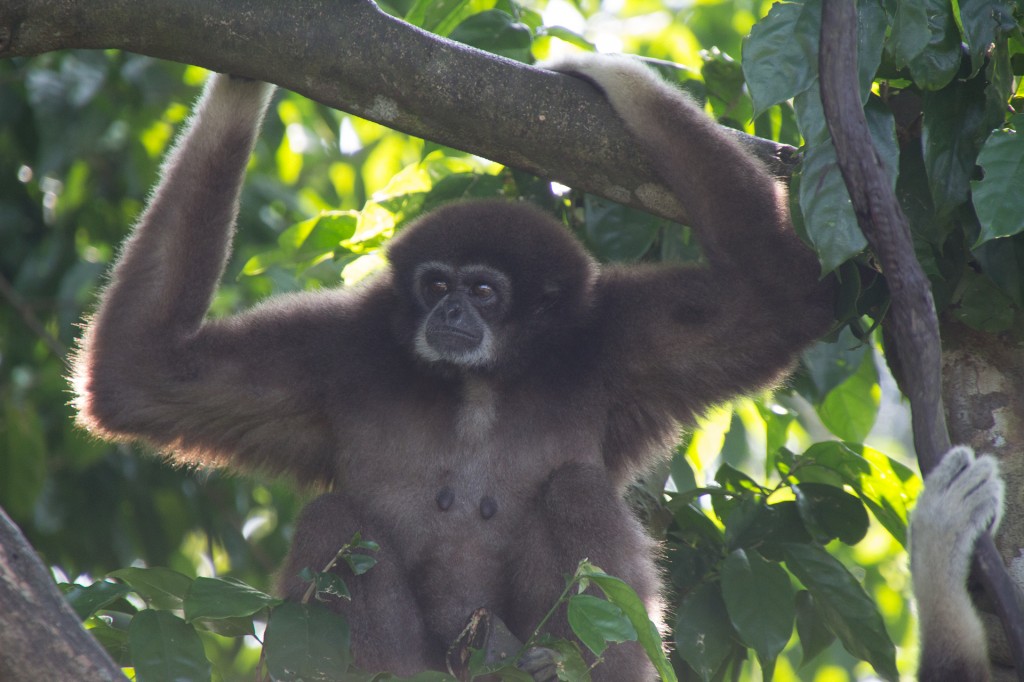 A fur blanket polar bear suffering from heat.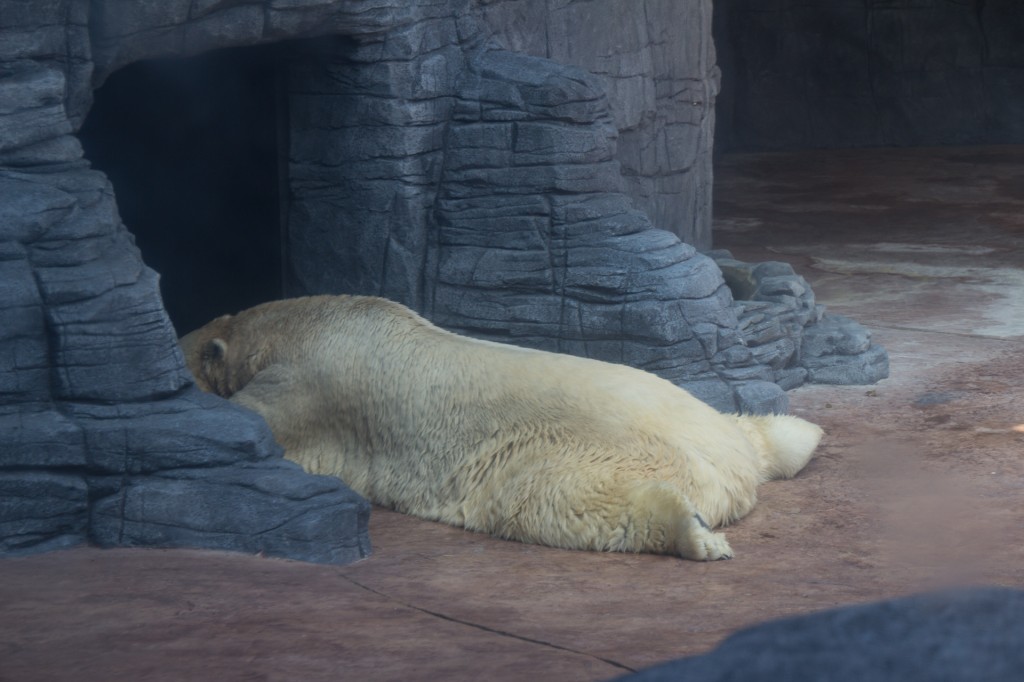 Birdie.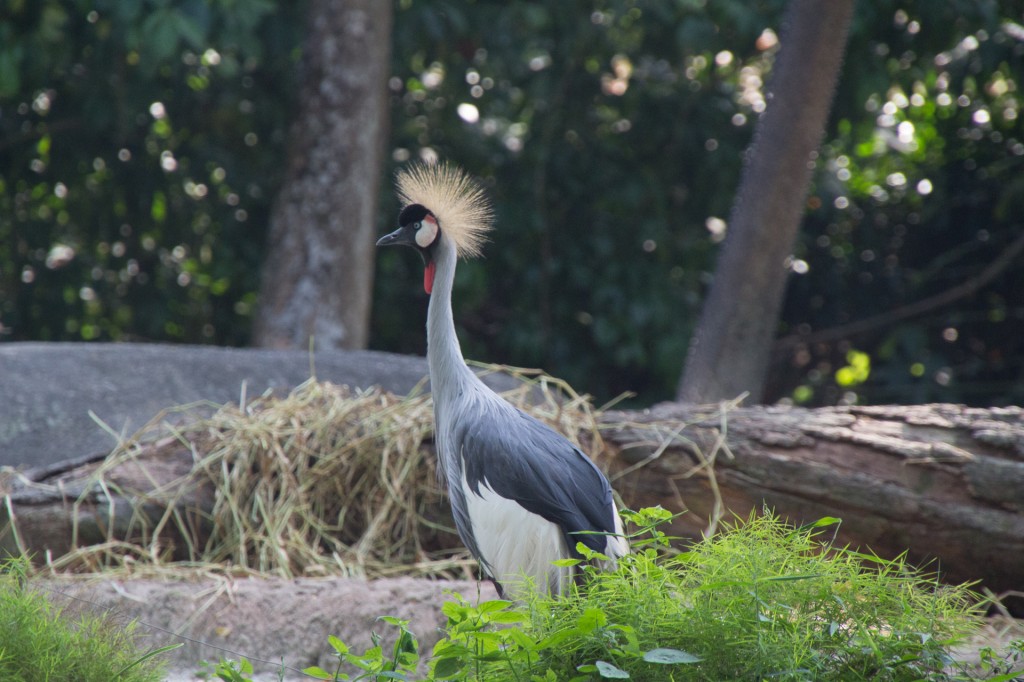 Another birdie.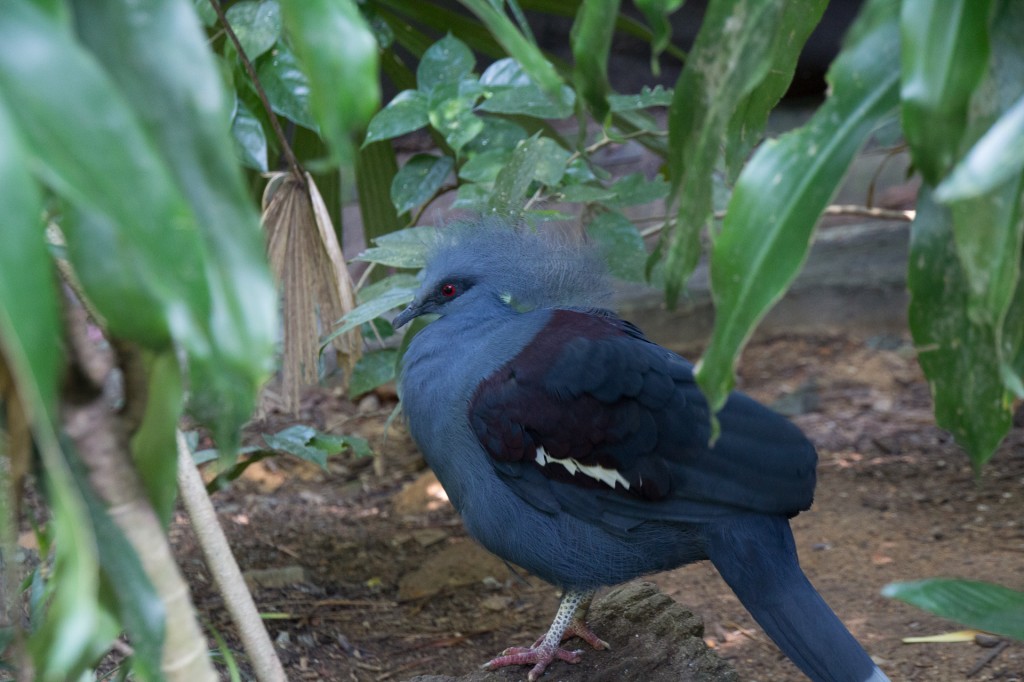 A sloth. One of my favourite animals, primarily because I profoundly agree with his lifestyle choices.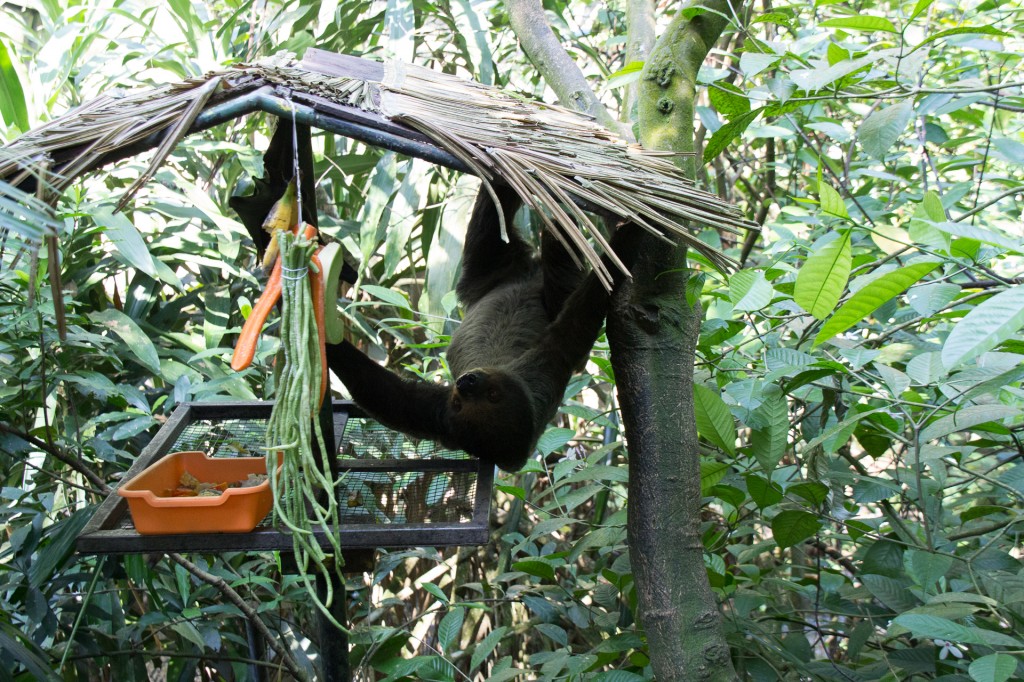 Bats.
Do you remember the "no fence" part? Becomes quite obvious in the next few shots.
Yeah, he looks hungry.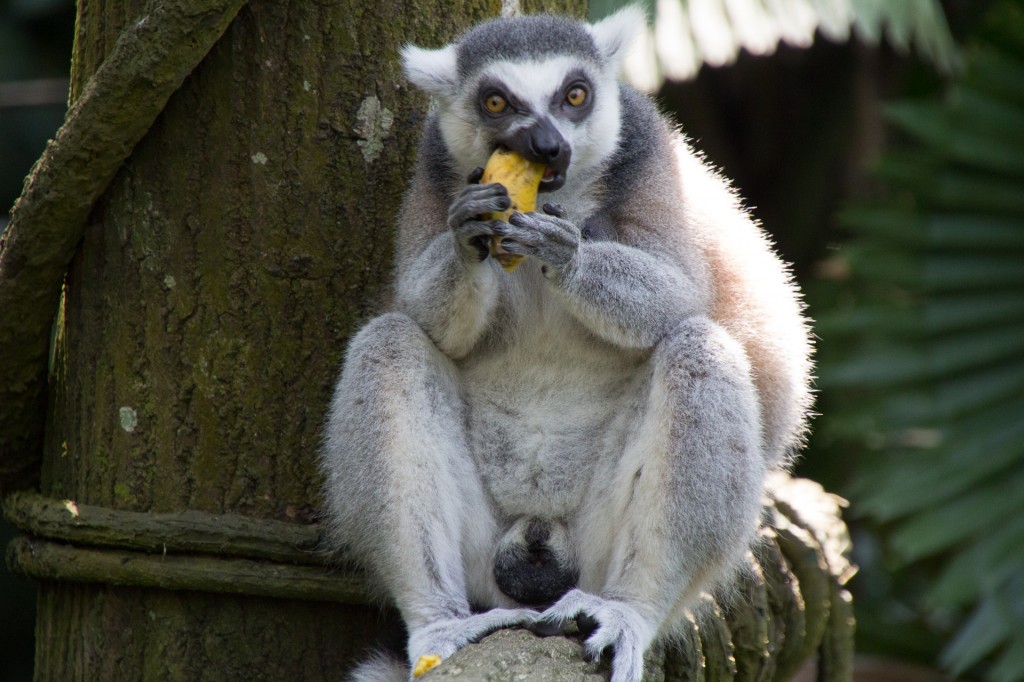 His friend looks far more relaxed.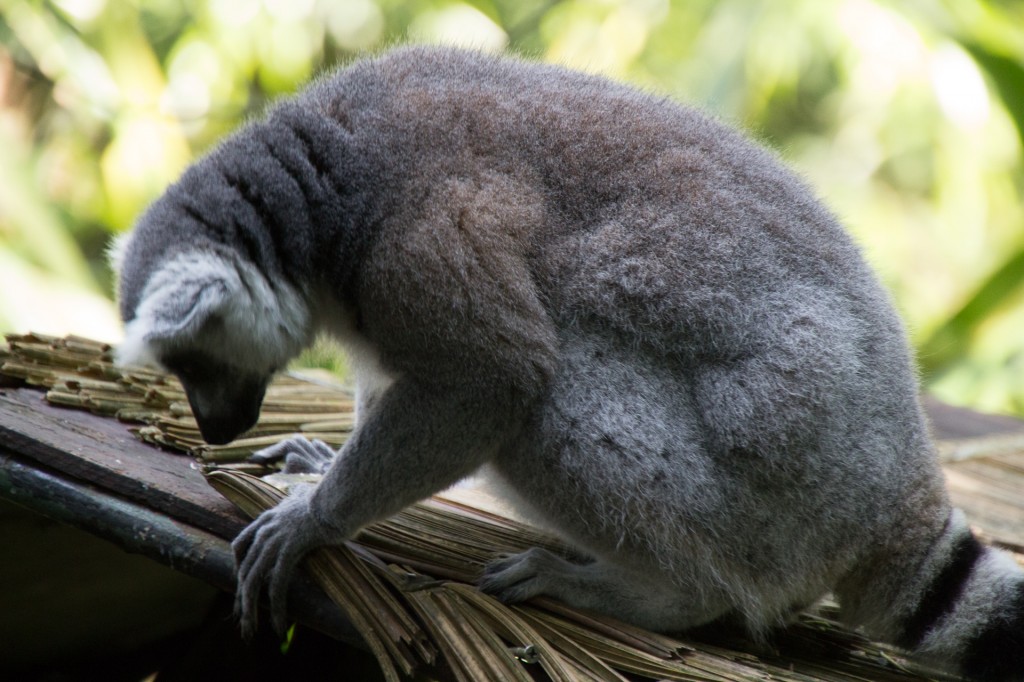 Flying bats!!!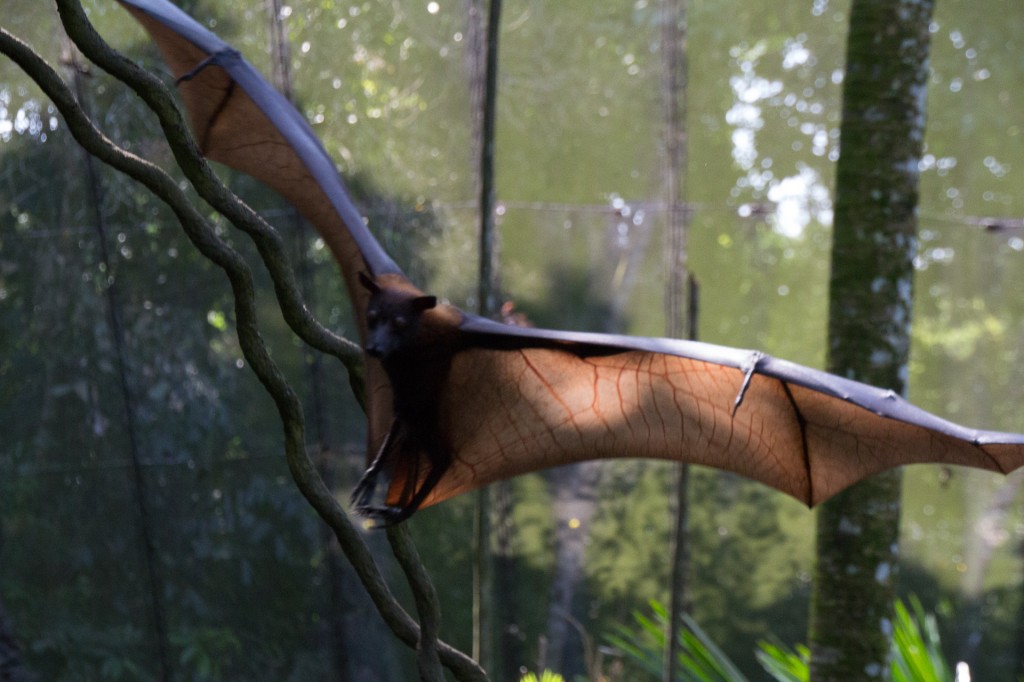 Bat party.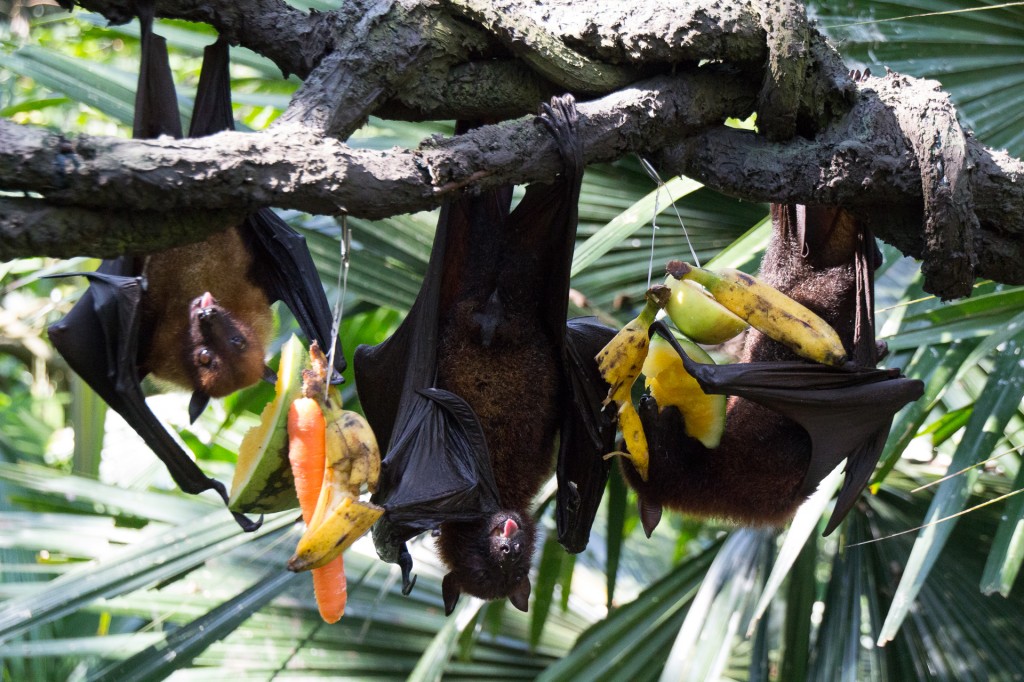 More birdies.
A monkey reflecting on the belonging of self to the universe.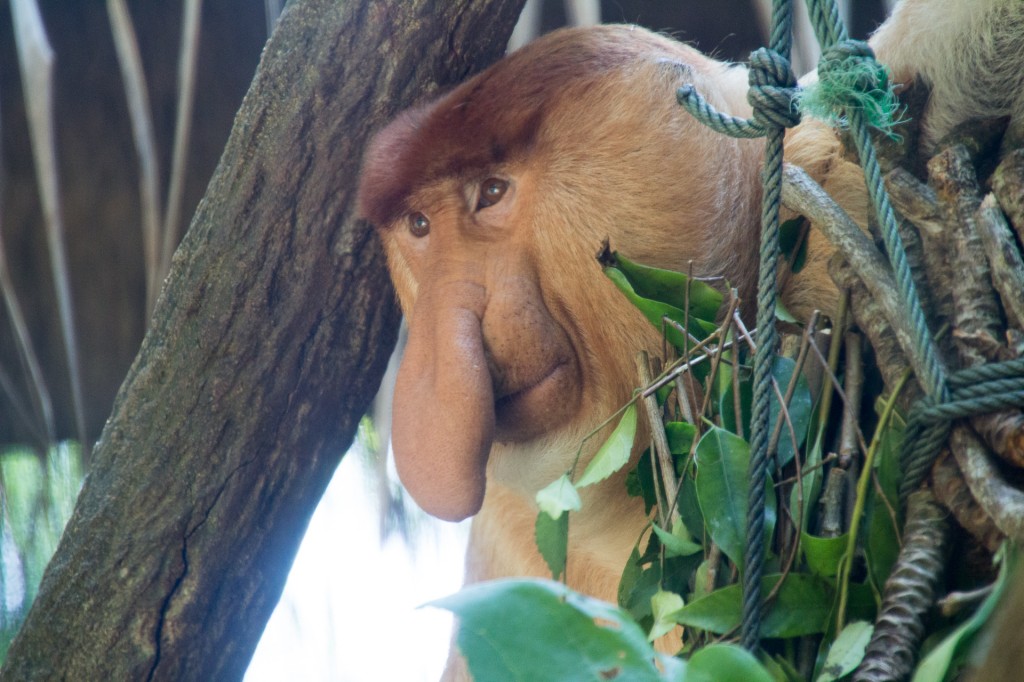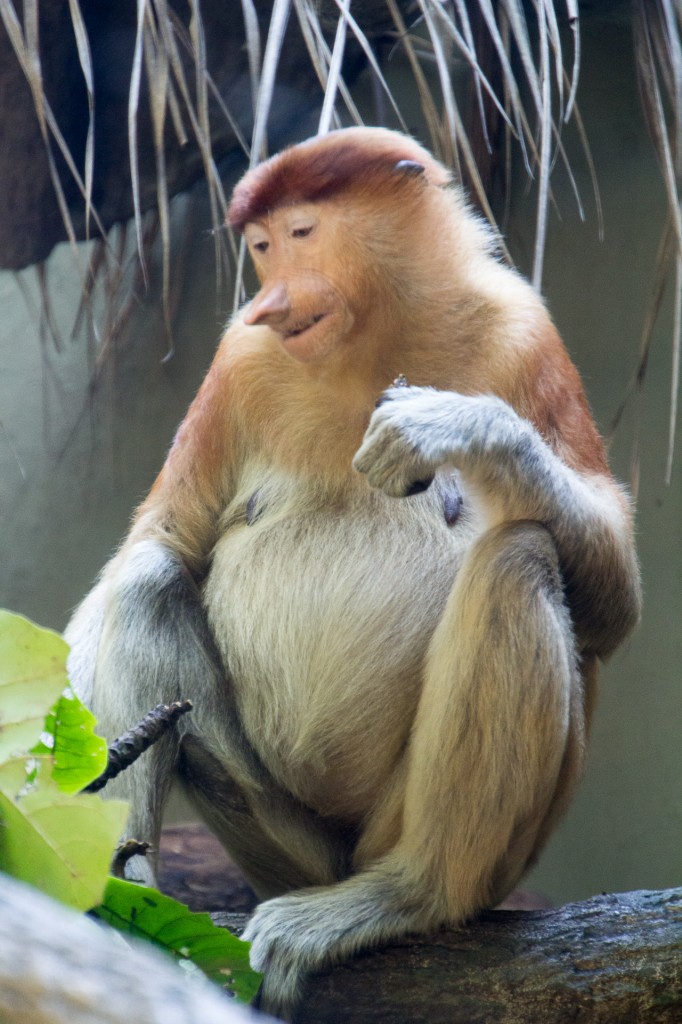 An orangutang, doing something along the same lines.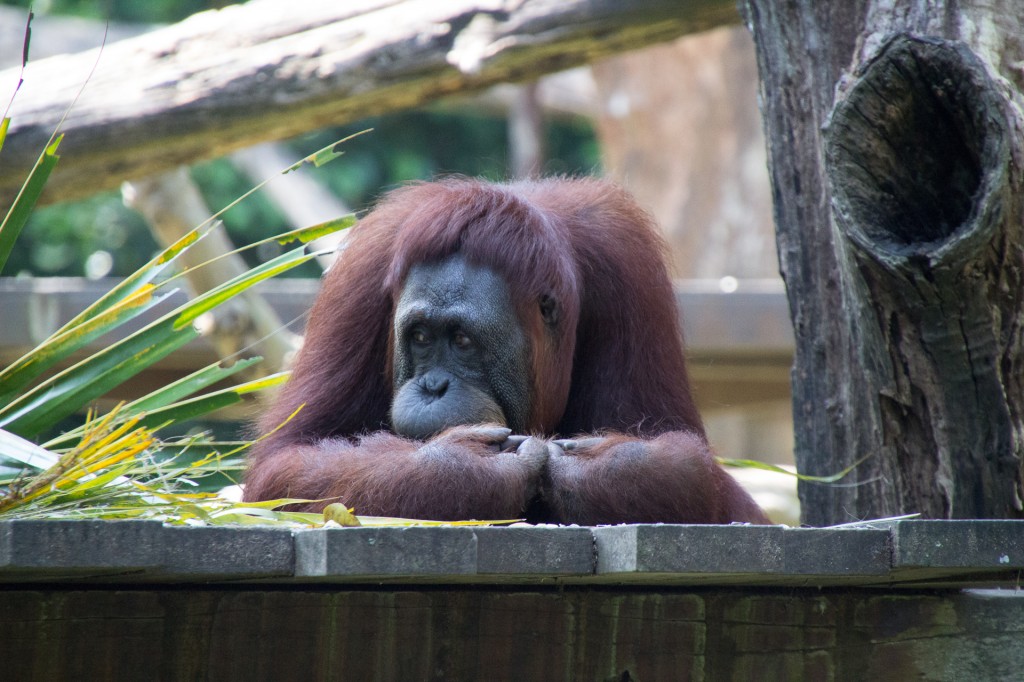 A young orangutan taking a dump in the woods and (in a shot I desire not to post) flinging its crap at passerbies.
A glorious, glorious white tiger.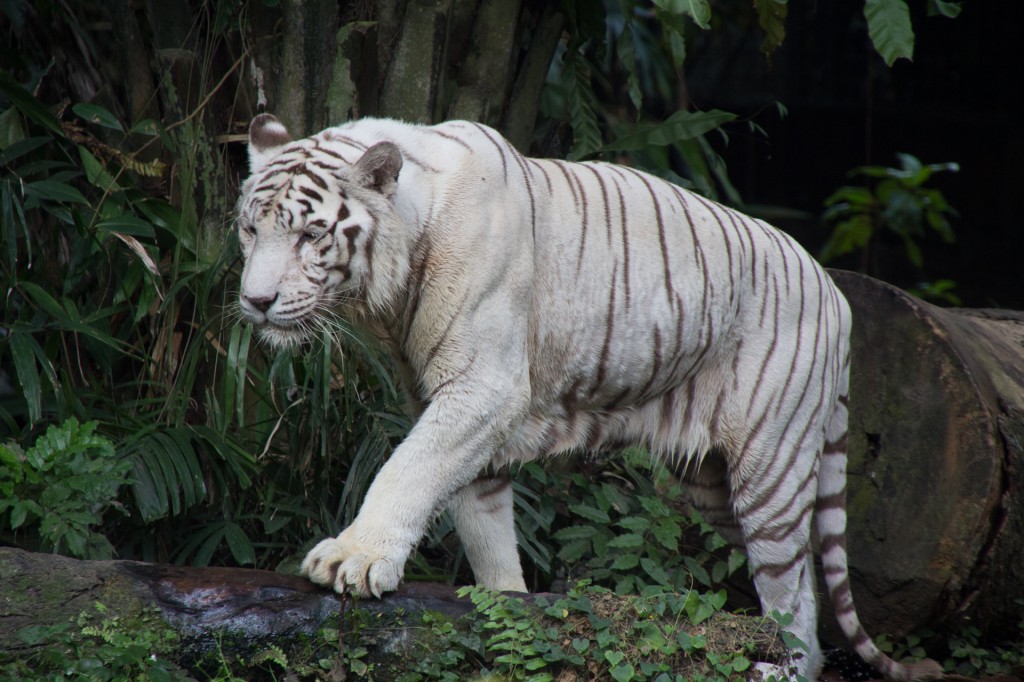 And an incitement to abandon the modern invention of digital media and to safeguard your precious memories by printing them on recycled wood tablets.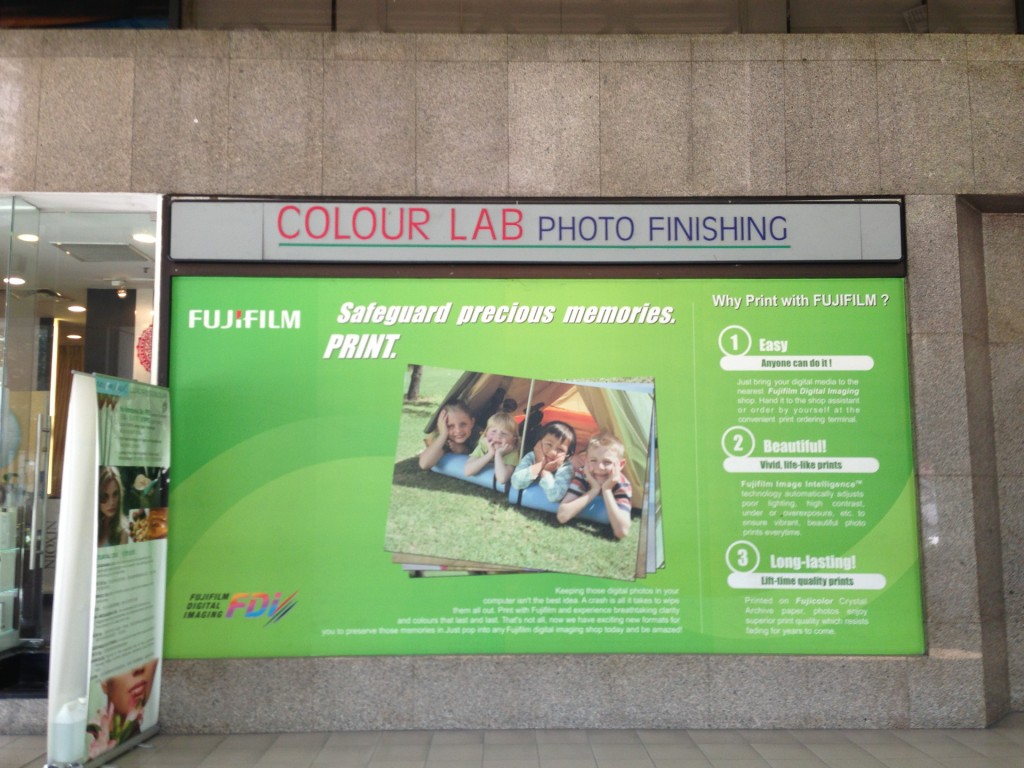 There was much to see at the zoo, and I am only showing part of the photos. But the absence of fences created a completely novel experience that I don't think I can forget. Of course, it doesn't mean that tigers or hyenas would be in immediate contact with humans. They were obviously separated by wide streams that they could not cross. But this fenceless environment was profoundly conducive to appreciating the animals in somewhat more of a natural habitat – and I'm sure they felt better about it, too, for what it's worth. And it was neat to have bats fly into your face and swerve out of your way a meter or so away. I guess echolocation really works!!!
After returning, I went for a walk to Chinatown to hunt down a tea shop that I was resolved to find – The Time of Tea. The owner, apparently, was a great aficionado of tea, and much was to be found there – so I set off.
First, I came across another example of the idiotic fad of matte-blacking out cars. I am saddened to state that this cancer has even gotten to Singapore.
Walked by the Parliament of Singapore.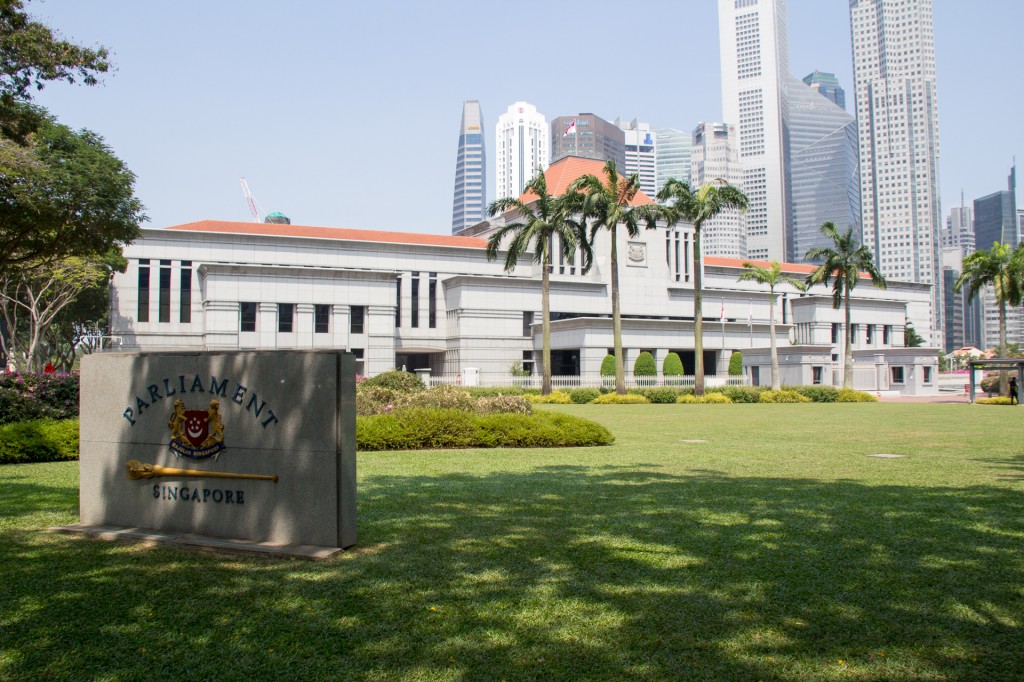 This is somewhat more of a classic image of Singapore that I, and I suspect many others, would have had.
Somehow it felt very destitute to see this man in a suit wolfing down some noodles in a back alley. Something was very amiss here.
More spectacular skyscrapers.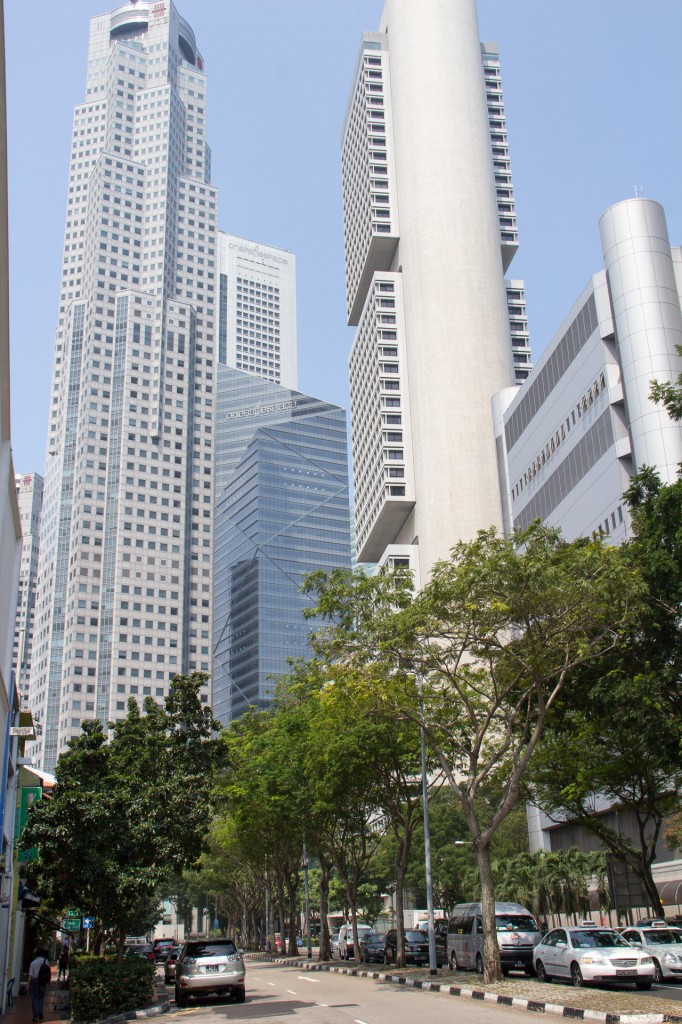 Although I had nothing specific to say (a rare occurrence indeed), I really wanted to see the Speakers' Corner; and here it is. London has one in Hyde Park, and so does Singapore.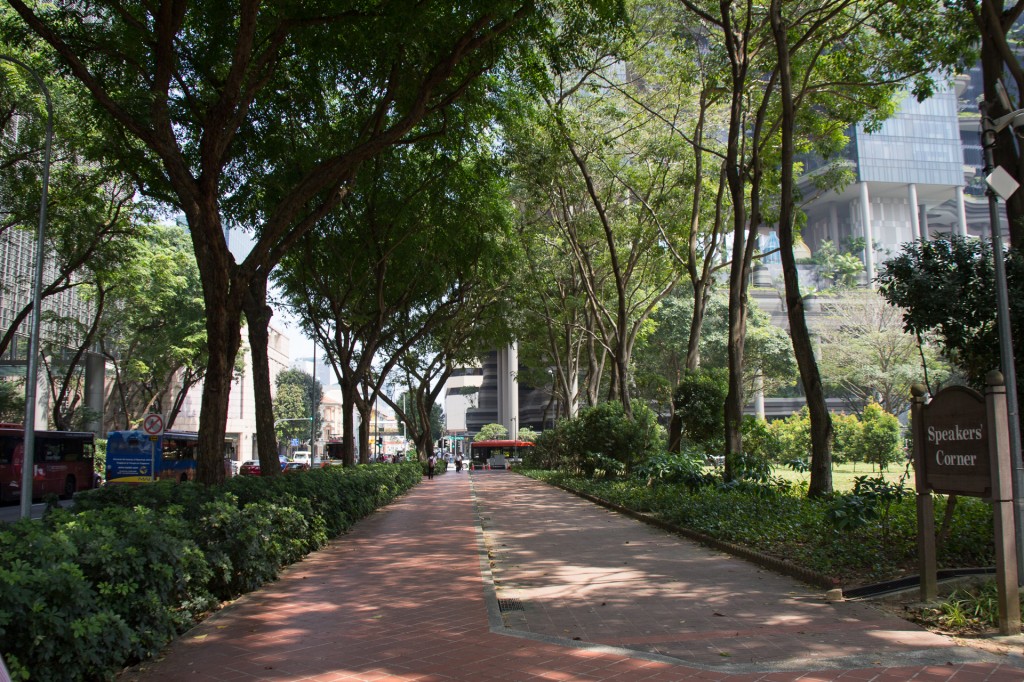 Recall when I mentioned that Singapore is far more green than I thought, with the barren tall skyscrapers a few pictures above this one being exceptions? Well, I never thought I would come across a building that looks like it's straight from the Planet of the Apes, complete with complete forests on all floors. It was the Park Royal hotel, and it looked fabulously expensive.
Right across the street began Chinatown; and just as the Park Royal was resolutely fabulous, so was Chinatown… not. Crusty old buildings, with laundry hanging on the balconies… yeah.
After walking around for half an hour around parks that only had Chinese people, suspicious looking young men, and a general air of separation from the Singapore I've seen so far (I did keep reminding myself that crime is non-existent in Singapore, so any worry was not to be taken seriously), I managed to find my tea store.
The visit was worth it. In short, instead of walking in, buying some Pu-Erh, and walking out, I was in for an hour of explanations of tea, tea tasting, and taking notes on a piece of paper about what to do and what not to do ("don't kill the tea!"). I was also fortunate to try some 25-year-old aged Pu-Erh. I can't describe the taste, but if you like Pu-Erh, find a way to try something aged this much. It's a completely different world. At something like $80 per ounce it was also somewhat expensive, which made me appreciate the owner's passion even more – considering she just brewed some and let me try it.
If you're ever in Singapore, go to The Time of Tea. It's worth it several times over. I thought I had a favourite tea shop in Hong Kong, but this one beats it by leaps and bounds. She also sold me oolong tea that I, for the first time in my life, immensely enjoy (I haven't had good luck with leaf oolong so far, to be honest). I have two different types from this store, and they are both divine.
Next up… some night shots of the Marina Bay Sands, a laser show, and the flight out of Singapore. Stay tuned!