One of the things that are special about a hotel like The Savoy is the "high tea". What it basically is is a glorified tea and cookies: you get all you can eat sandwiches, and all you can eat desserts, and some tea. Although that sounds terribly simplistic, the sandwiches are actually rather excellent, the desserts very good, and the tea, usually, superb. The Zoe Lounge at the Fairmont Chateau Laurier in Ottawa has very good high tea, but it felt strange to go to all the way to England and not have this experience. So we indulged, especially since the room was free.
Staircase leading to the tea room: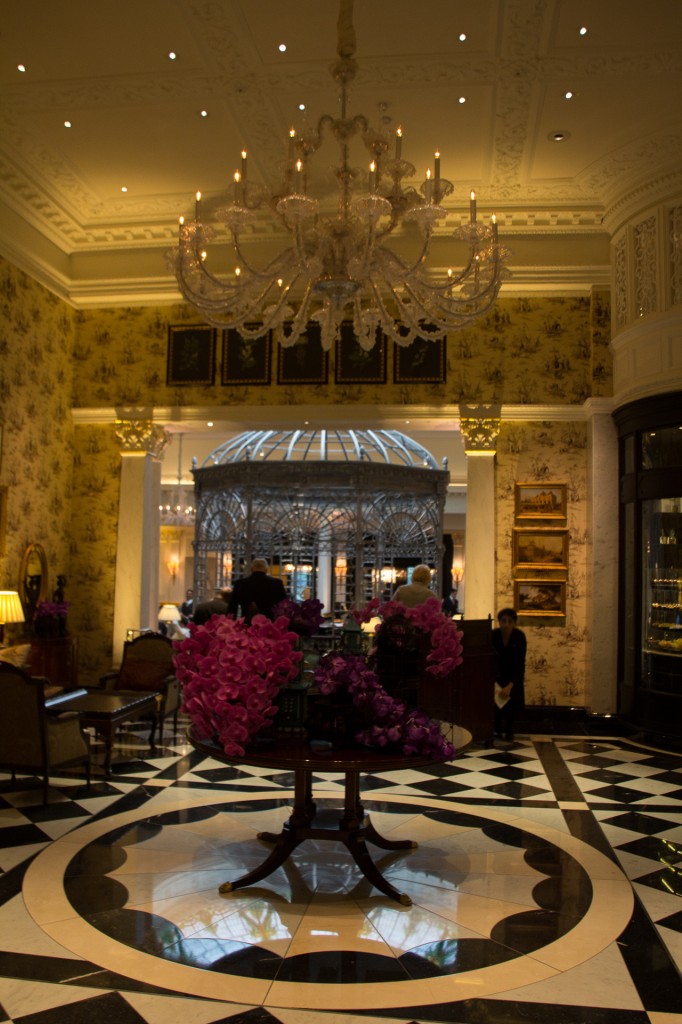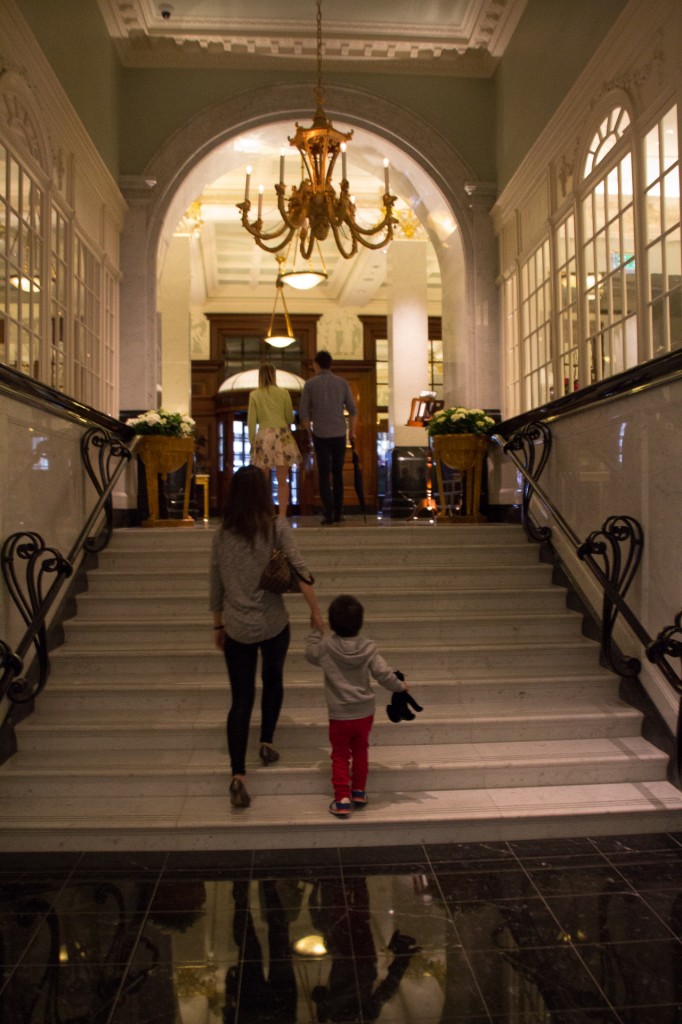 This is the afternoon tea room: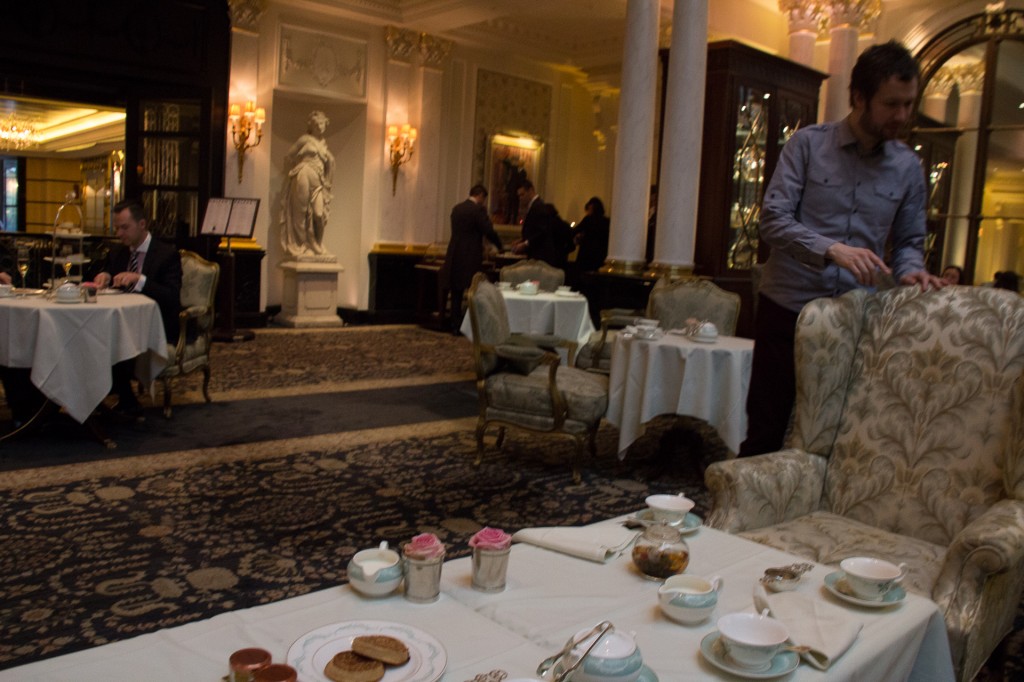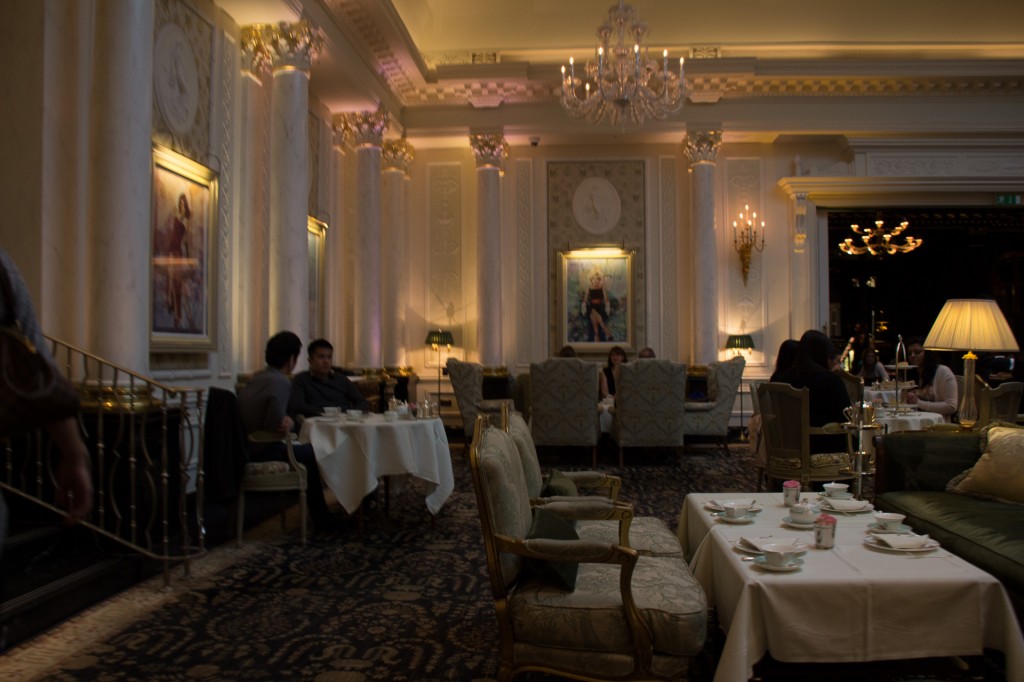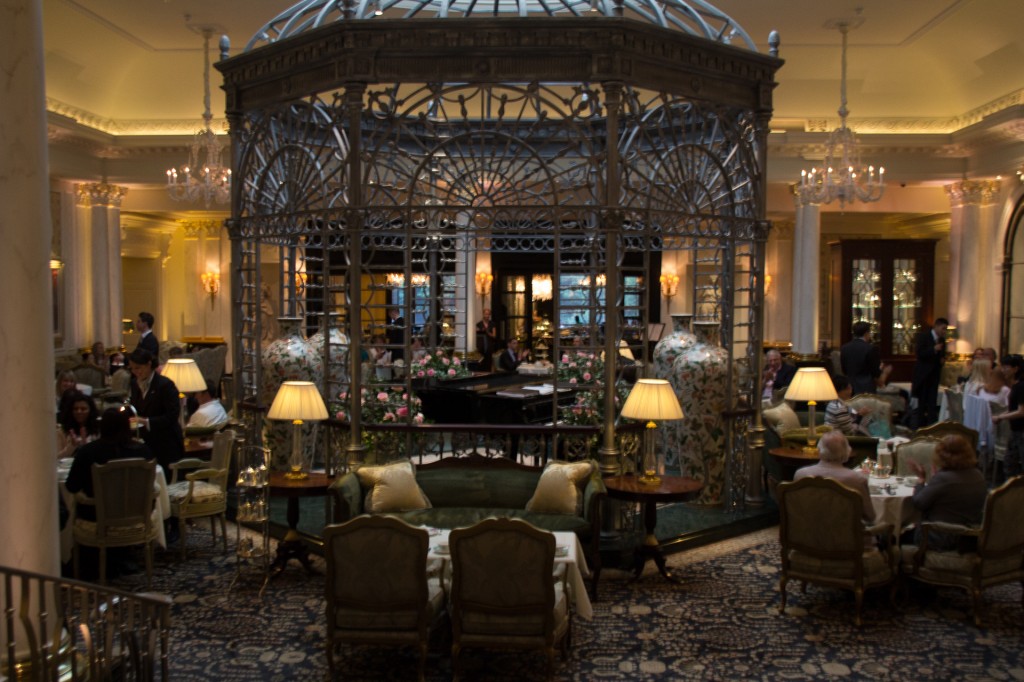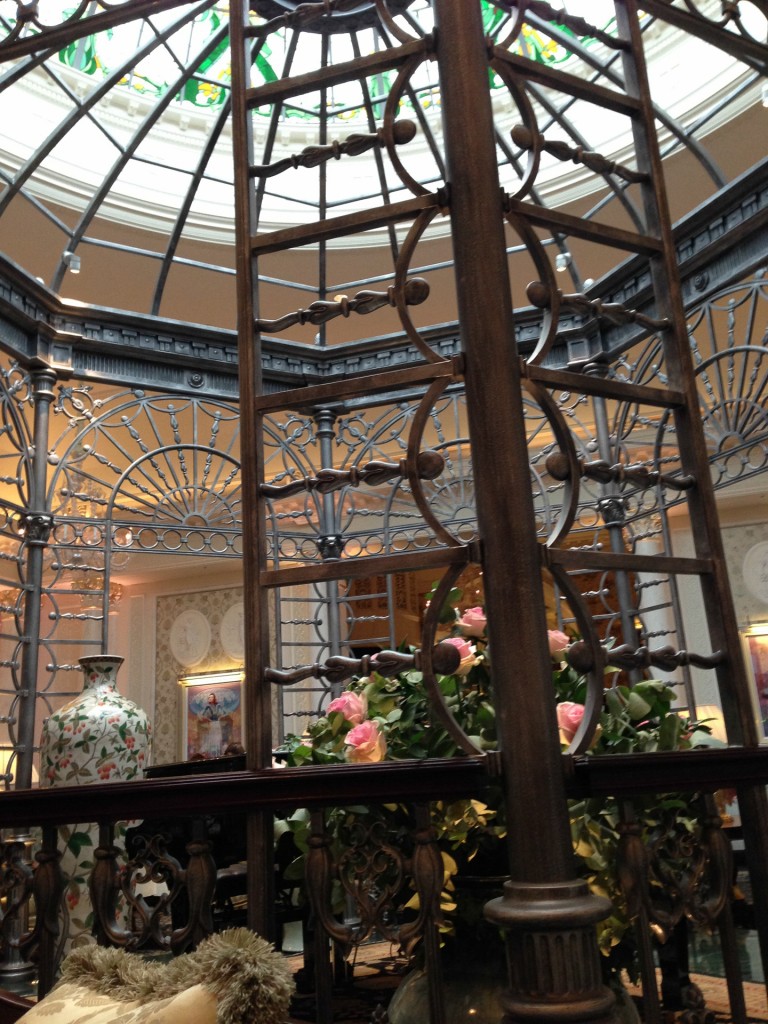 A very peculiar thing happened when we were done and about to leave the room. We left in a little bit of a hurry, as we were planning on going to the British Museum, and time was pushing 2pm. I felt like I heard someone playing a happy birthday song, and the audience clapping, so I idly wondered who it was for. As we were walking back up the stairs in the first picture, a waitress ran up to us in obvious distress and hurry. As it turned out, the happy birthday song was for him – and the clapping was for him, too! Not only that, but they had a small gift for him.
Once again, I was impressed by the care directed at the small one by the folks at Savoy. Truly, this is a different level of hotel.