The next grand voyage was to Amsterdam for a few days. It was for work, and I was somewhat disappointed I had to cancel vacation plans to Cambodia and Vietnam (there went my opportunity to try Intercontinental Da Nang, and Siem Reap… but at least one of the two was to be re-captured at a later date – once I get around to posting that story). What I didn't know was that this time was the only time in the year that the Keukenhof, one of the world's largest gardens and tulip collections is actually open, and so this turned out to be an opportunity of a lifetime to see something really cool.
For starters, I had a fairly amusing rental experience. As usual, if there is Sixt in where I am going to, they automatically get my business, since they actually treat the Diamonds fairly well (it helps that it's an invite-only status). I emailed the branch ahead of time to see if they could set me up with a Maserati. They couldn't (they didn't even have any in Amsterdam), but they did promise they'd look around for something interesting. When I arrived at the counter, there was a bit of a lineup, and I didn't see any Diamond signs … so I went to the side and asked one of the non-agent people whether there was a separate Diamond counter or not. She said no, apologetically, and I went back in the line to wait. Then suddenly another agent asked me to come back to the counter. A guy in front started complaining, and she said "sorry sir, we must serve our Diamond customers first". Ha! Then she went on to apologise that she didn't actually have a Maserati (she read my email! Shocking), and I ended up with the pick of the lot. I figured a Jaguar would be nice, so I took an XF (my only other upscale option was a 318i Grand Coupé, which, though not a bad car, would be woefully underpowered). So this is what I ended up with: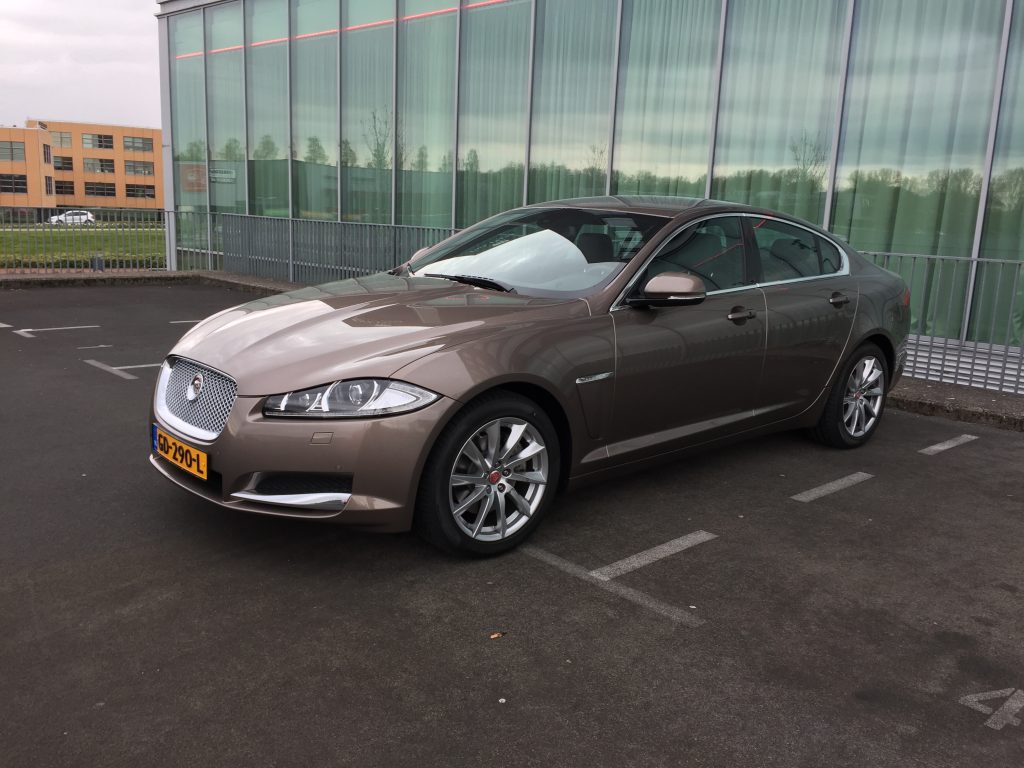 It's a nice car – with all the typical Jaguar gadgets, like the shifter "appearing" from the console, etc. etc. (though it doesn't have the *roar* of the F-Type).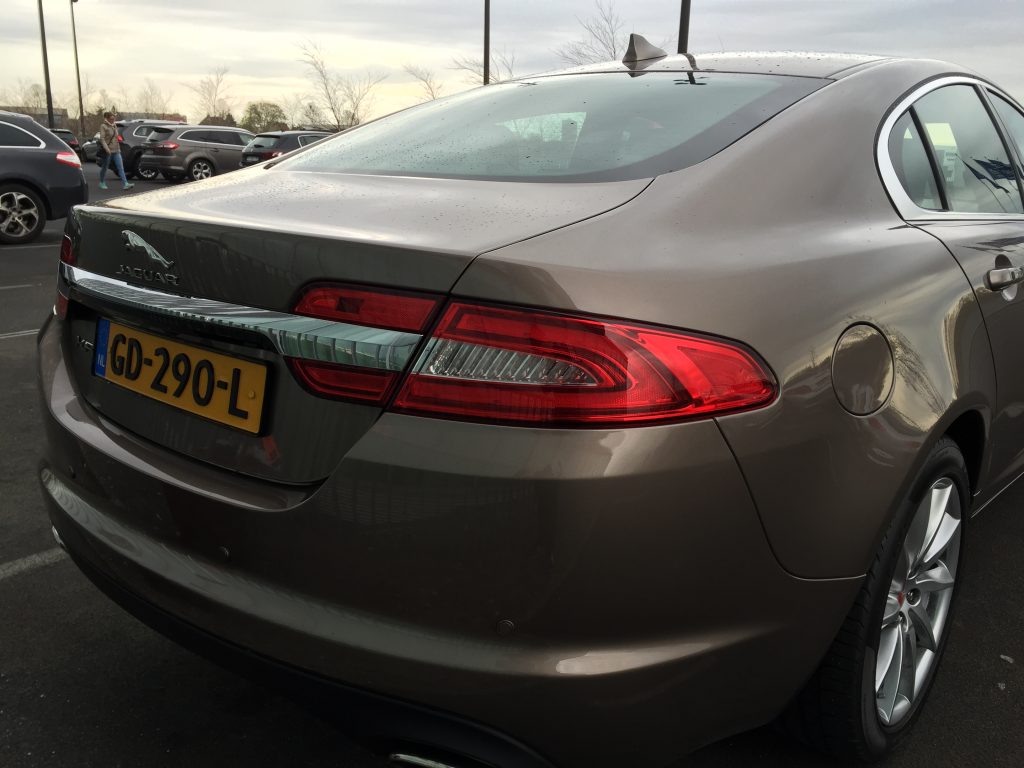 My hotel has worked very hard to be as inclusive as possible for every group that they felt needed inclusion (of course, there were the electric ones and so on beside it, I've just never seen a Ladies Only parking).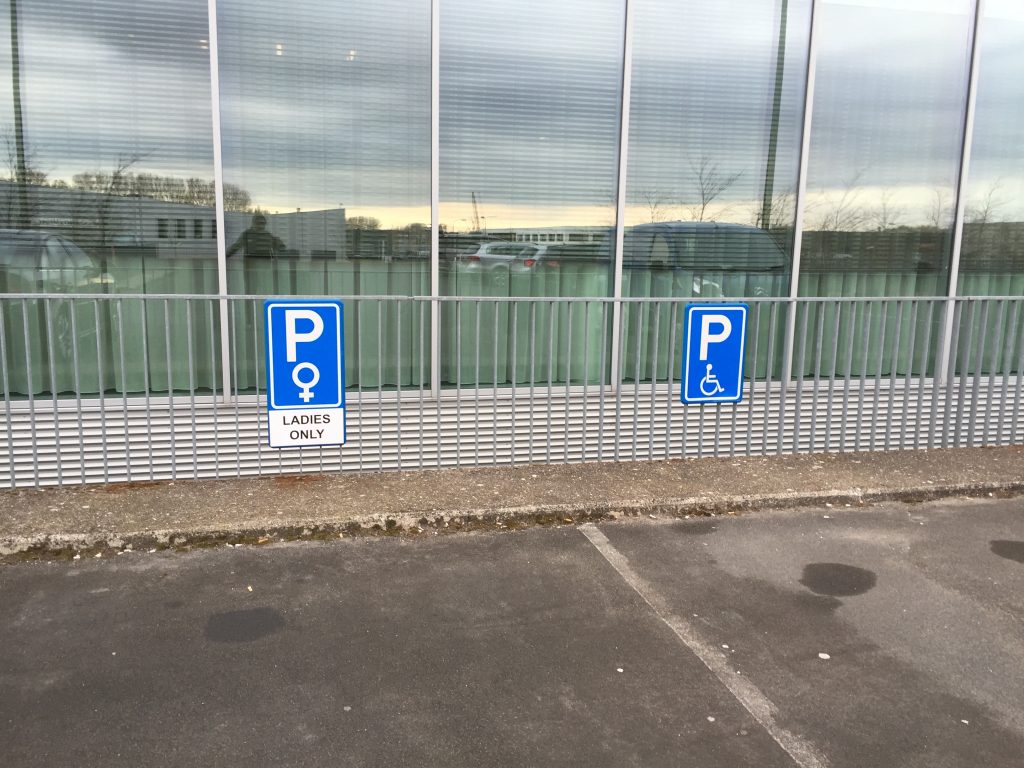 But enough gloating about the pointless means of transportation I had the idiocy to procure (I obviously very rapidly discovered that parking a jumbo-sized Jaguar in Amsterdam is about the toughest thing you can do – and I thought driving through small streets of Japan was a challenge!). I came to Amsterdam to see the local sights, and I very rapidly made my way to the city from the oddball airport hotel I was staying at, and started going for walks.
Canals are obviously one of the main draws of Amsterdam. They are pretty, picturesque, and certainly give a different feel to the city.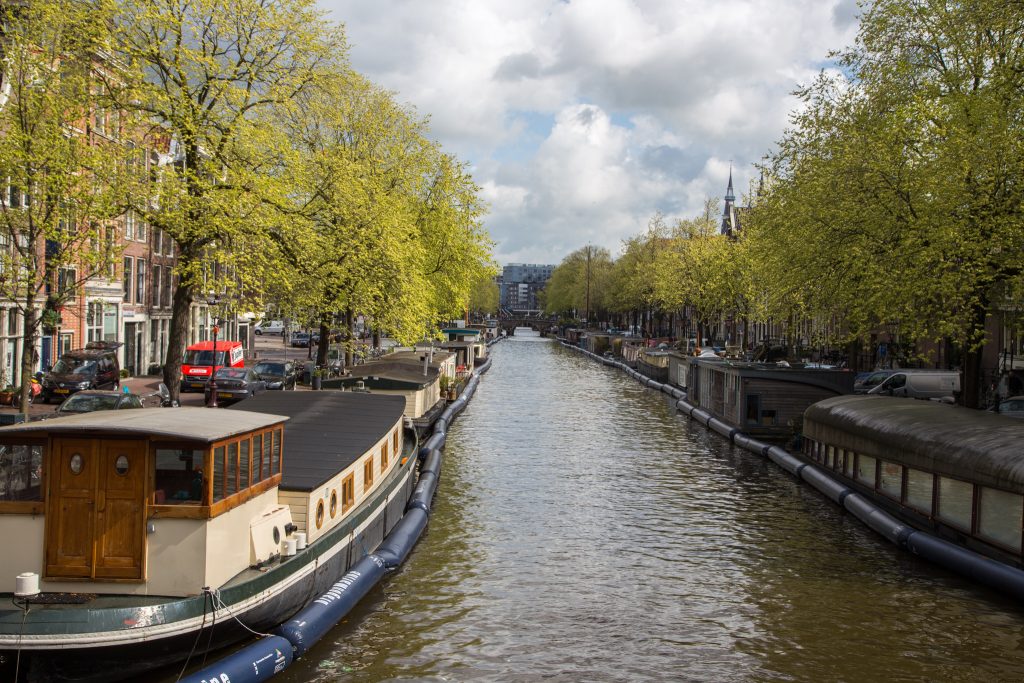 We came to the city on King's Day, which, oddly, seems to be an excuse for everyone and anyone to throw garbage onto the streets. Since our flight landed in the afternoon, we just missed the party, but we very much saw the after-effects of it. I don't think I've seen this much uncontrollable garbage in any civilised city – hell, even Delhi isn't this dirty, and that city could use some help, sometimes.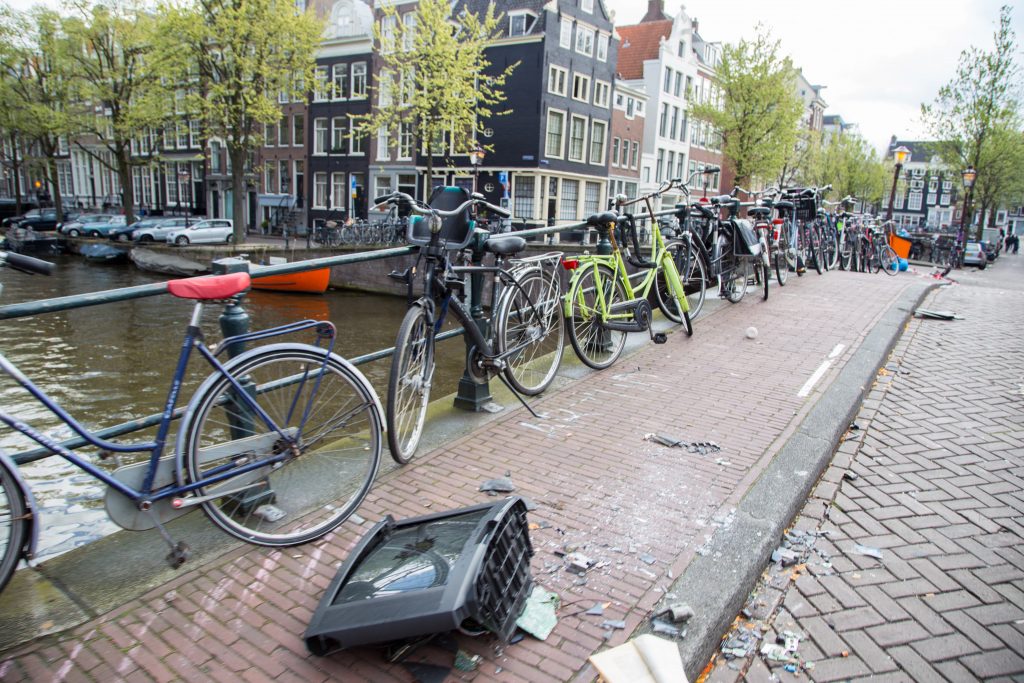 Someone even threw out a Mercedes 300TD for scrap! Or more likely it's going to get shipped to Africa and cover another 700,000 kms before it needs an oil change.
I went on to the Rijksmuseum. A state collection of art lies within, with obviously the main draw being the Rembrandt and the Vermeer collections, which are very extensive.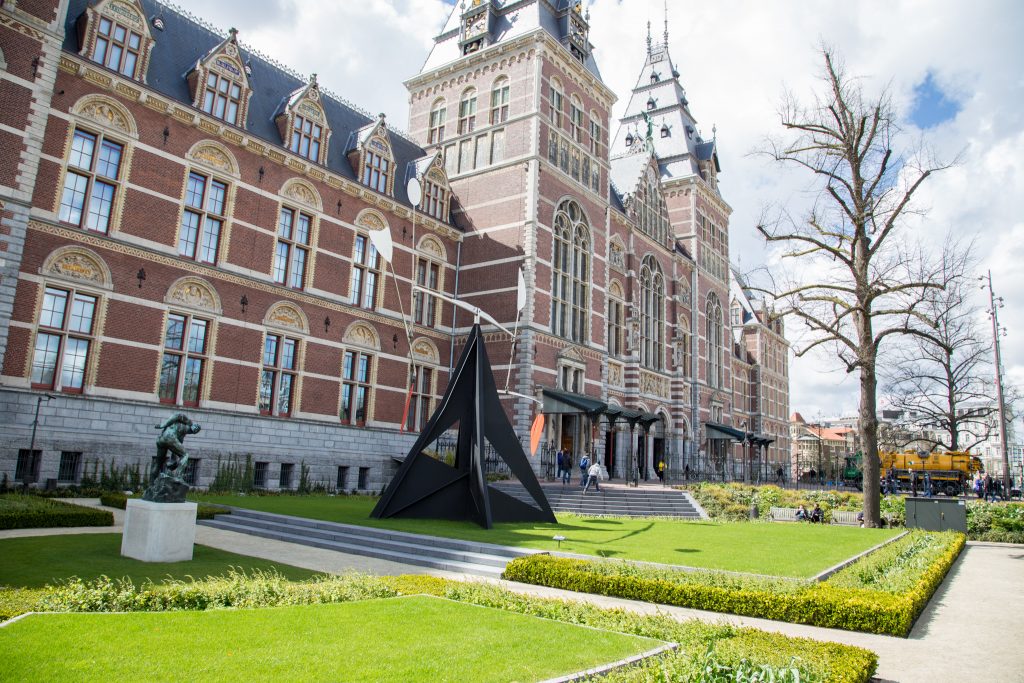 I normally hate taking pictures of paintings and art in general, because I'm neither confident in any way that I can convey the object with any degree of skill, nor do I think it's even really appropriate – if one really wants to see it, one should go and see it. There's plenty of Wikipedia photos available to ponder, without my halfass photography skills to detract from them. But I really do like this painting, so I kept a shot of it (The Night Watch, by Rembrandt).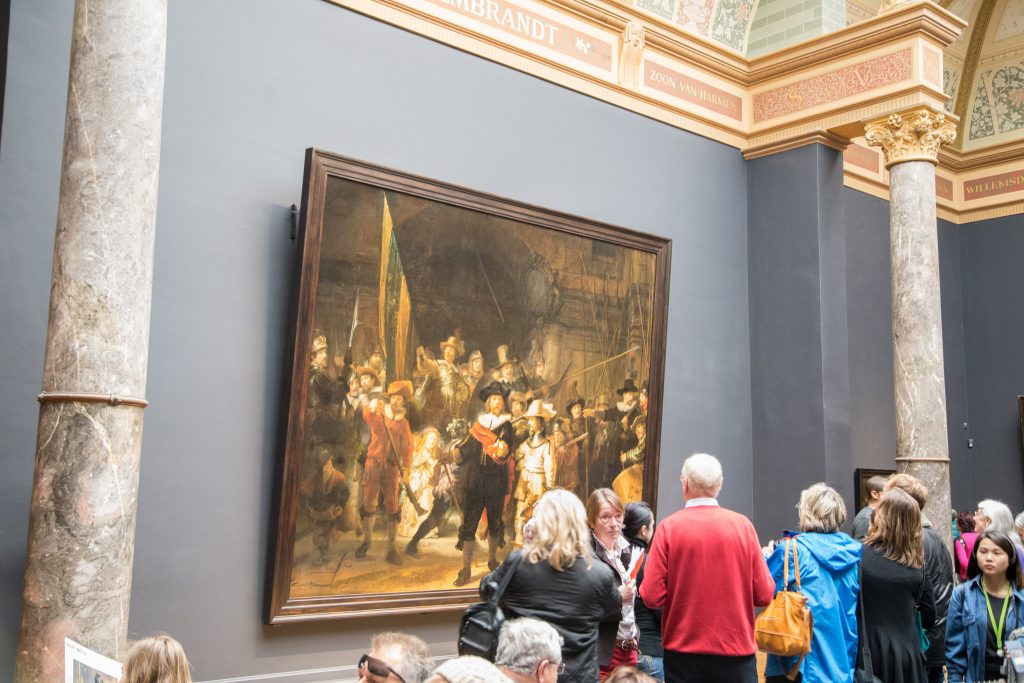 This one I also could not pass by, but for a different reason.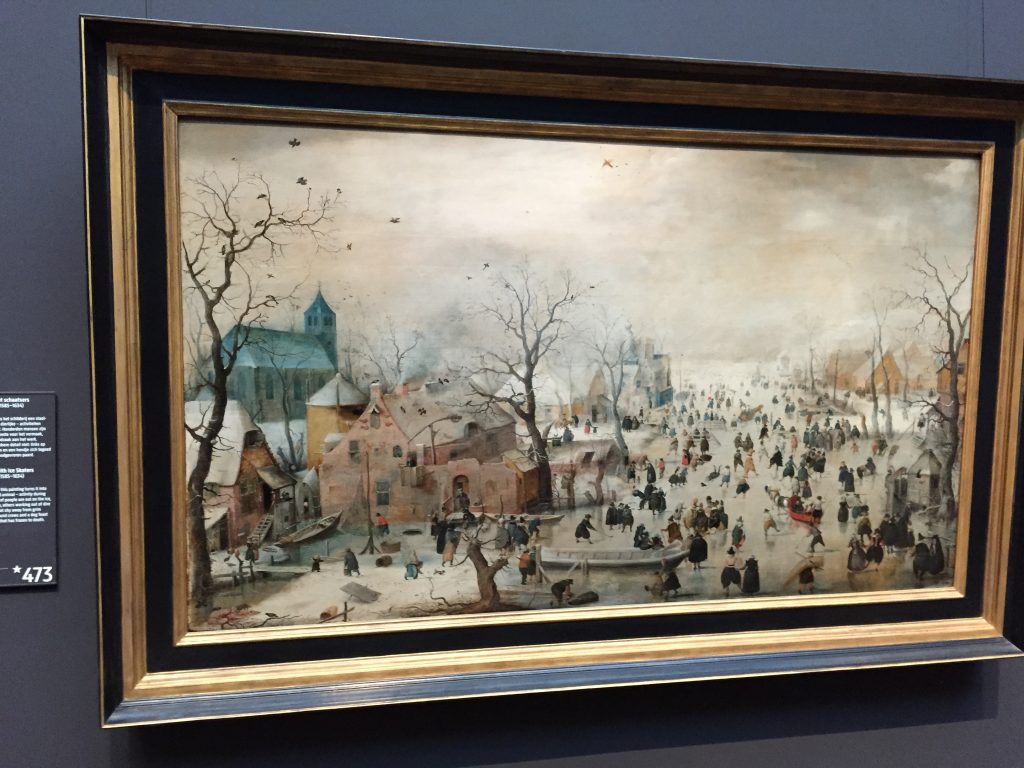 This is Winter Landscape with Ice Skaters by Avercamp, and when I was passing by it, there was a Japanese couple standing in front of it. The man says to the woman, "I don't get it. Everyone is taking a picture of this painting, it's got to be important!" <click> <click>. I found it somewhat comical, so I obviously took a picture too.
After the Rijksmuseum, I went walking in the general neighbourhood. Sadly, the Van Gogh museum was impossible to get into, so I failed to visit it… next time. There was plenty of flowers, trees and water in the general vicinity, though (not that this in any way makes up for the inability to visit the Van Gogh museum).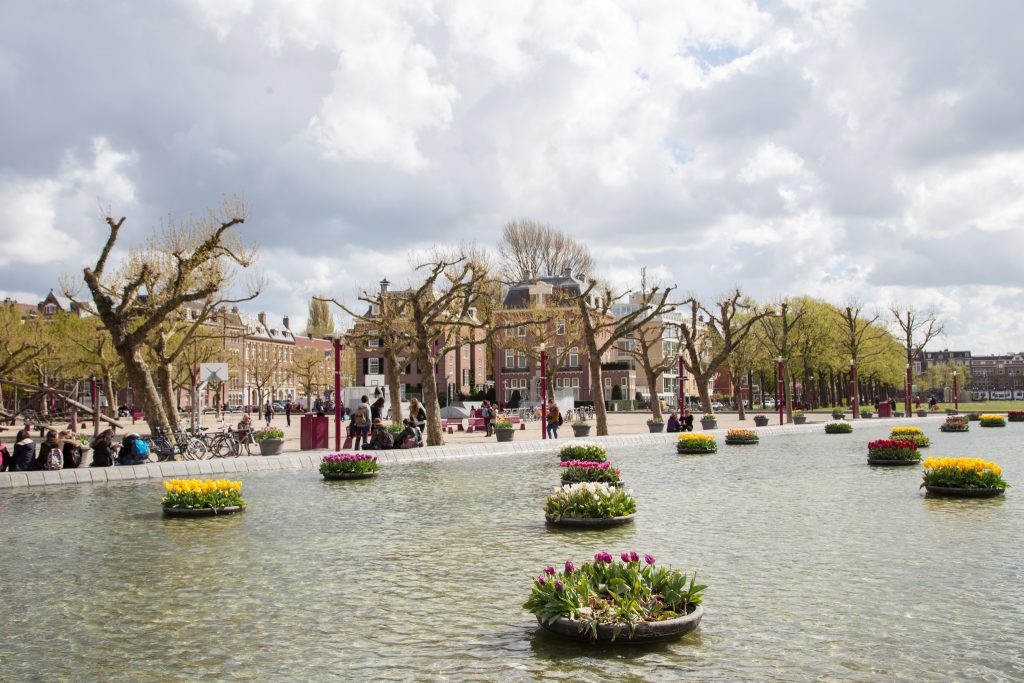 This tree was odd, because this is effectively yae-zakura in Japan (late-blooming sakura), but this is Europe, which doesn't have this tree, so it was interesting to see it.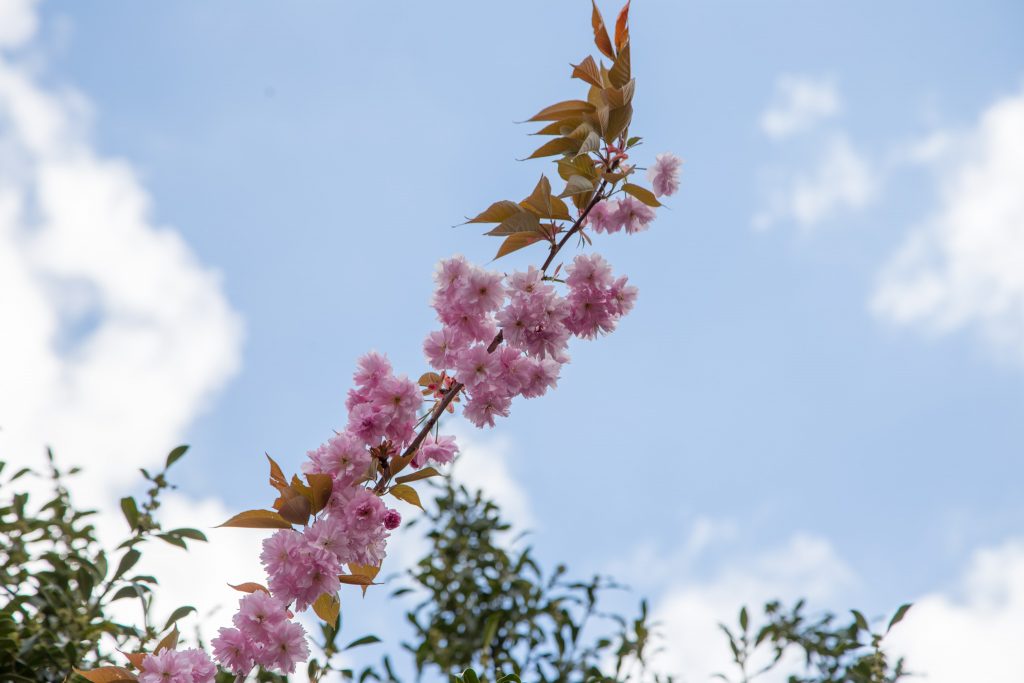 Some more.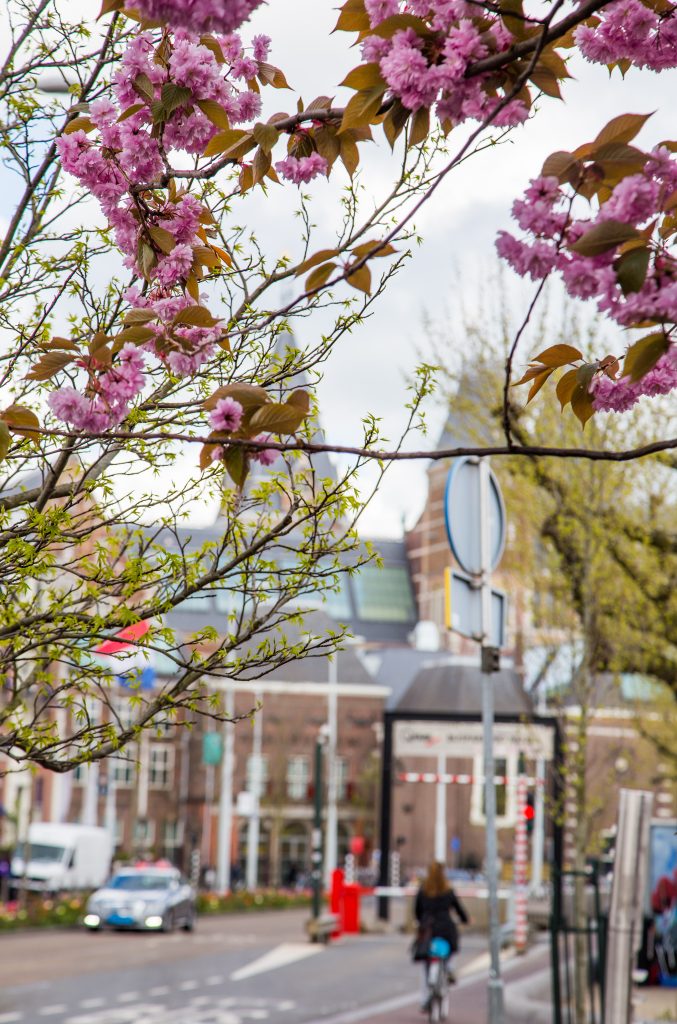 As I walked around, I kept seeing Tesla taxis. It intrigued me, because I saw lots of them in the airport, but not so much in the city. After some perfunctory research, it turned out that there was a story behind it. It would seem that the airport was looking for a tender to electrify their taxi fleet. The owner of Tesla's distribution network in Amsterdam went up to the airport people and said, I'll give you an entire fleet of Teslas, but you give me exclusivity on pickups in the airport. They agreed, and all of a sudden if you want to take a taxi out of the Amsterdam airport, you'll be in a Tesla. Very odd indeed, not that I have any problem with this.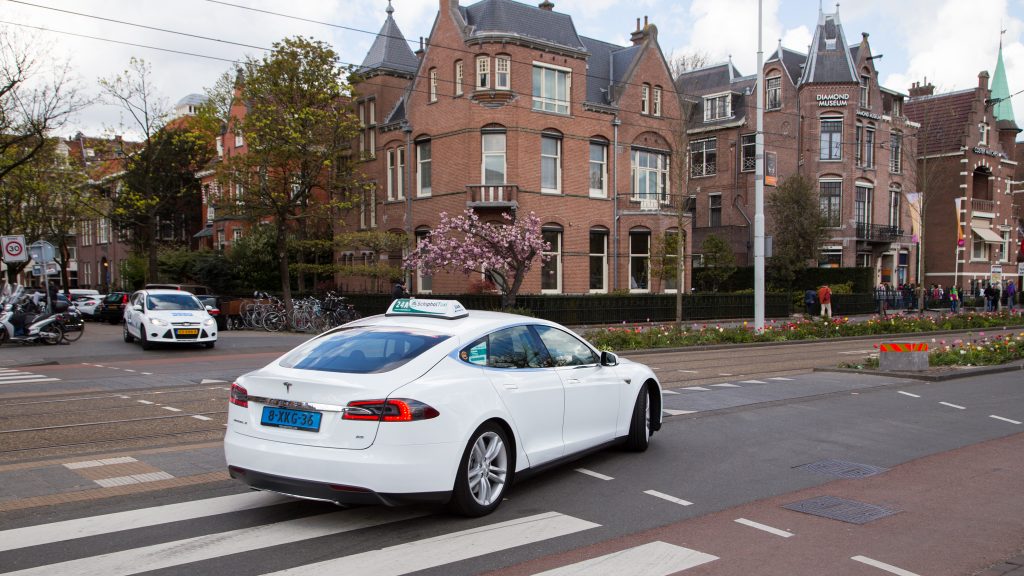 Another shot of the Rijksmuseum.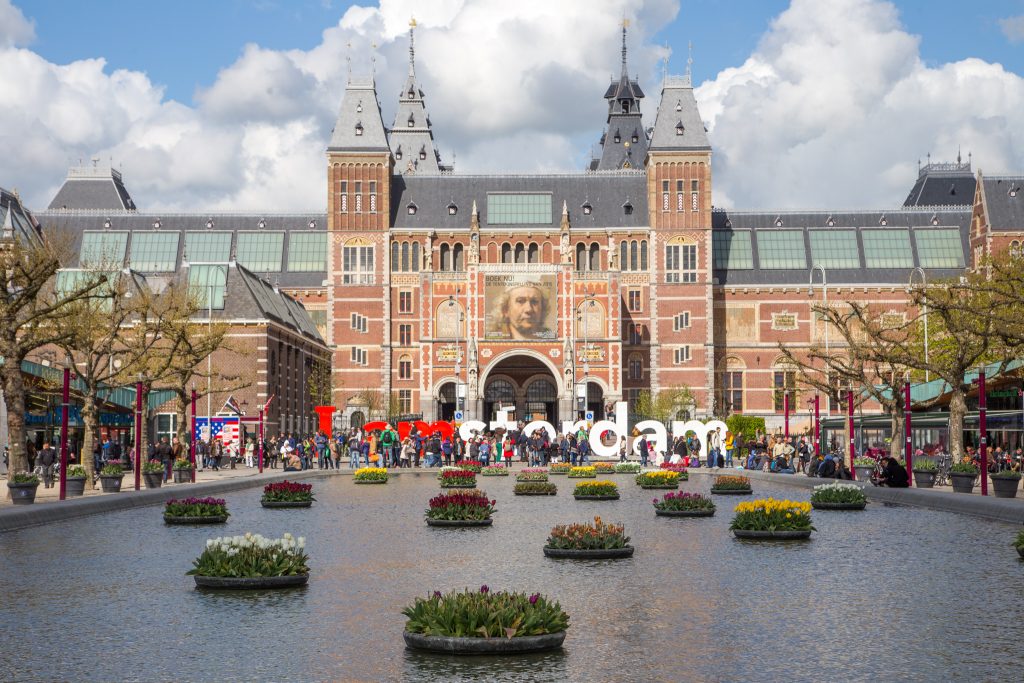 Bicycles are extremely popular, as is all sort of healthy transportation and ways of living. 'Tis Europe, after all.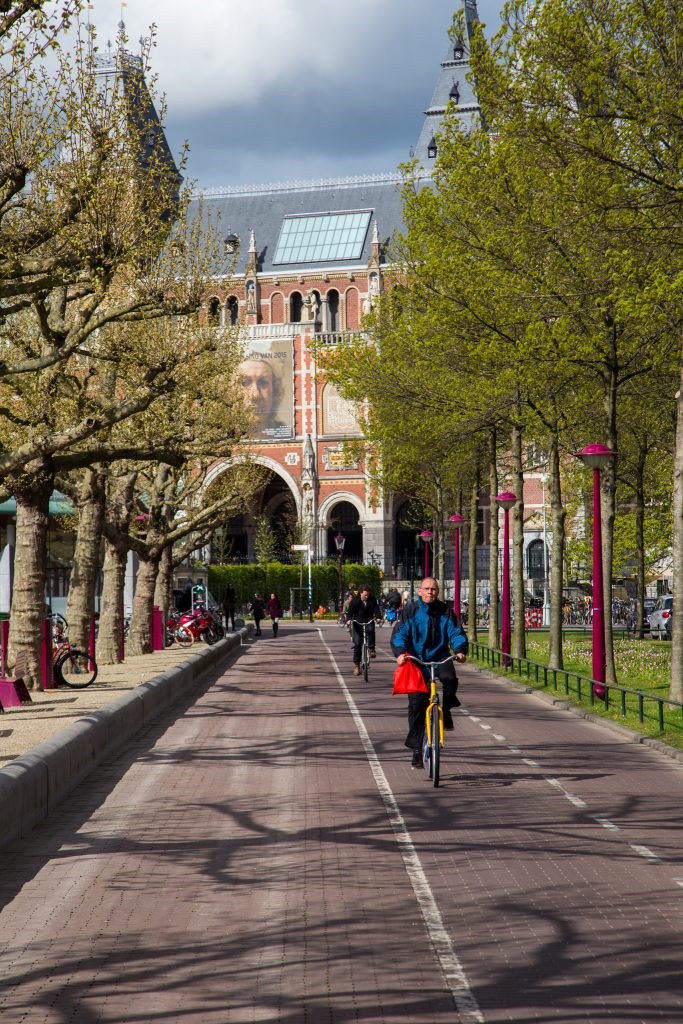 There is a LOT of red brick in Amsterdam, so I felt I had to accentuate it by taking some pictures of it with a lot of artistic blurry background.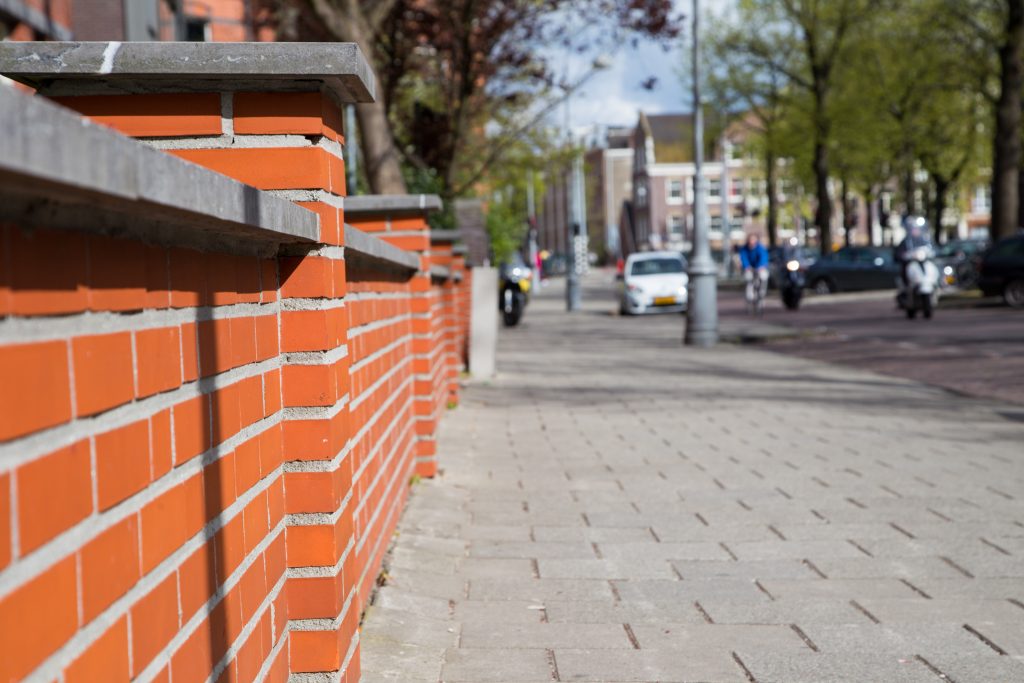 Our next visit was to Keukenhof. Somewhat oddly, I was in Amsterdam with a client, and it was my client who said "we absolutely MUST go see tulips". I thought he was a bit crazy, and I didn't really want to come along, because it's, you know, flowers. Who wants to see flowers? The guy actually grows a variety of roses in his garden, so I suppose he had some semi-professional interest in the matter, but anyway, I wasn't keen. I'm always up for a new experience, however, so I acquiesced and we went… and to this day, I am regretting having even considered not going. This was absolutely one of the most impressive experiences of my life – there's a reason why Keukenhof is so famous, and such a tourist draw. It's also only open for a short time in the year, which makes it that much harder to actually visit.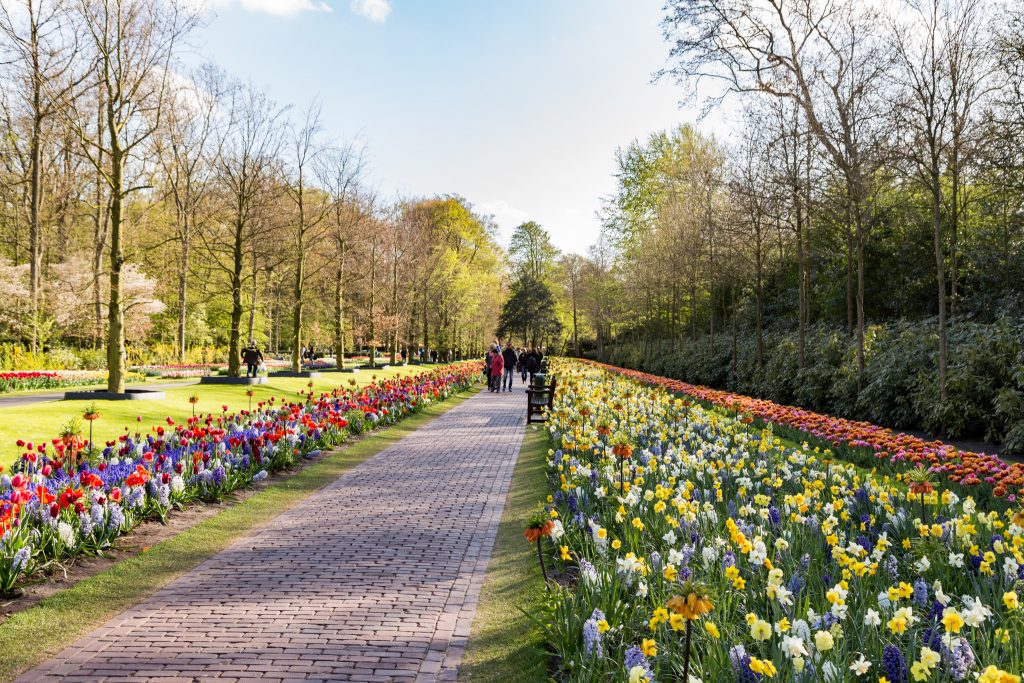 Tulips and other flowers were out in full bloom, and the array of colours was absolutely mind-bending.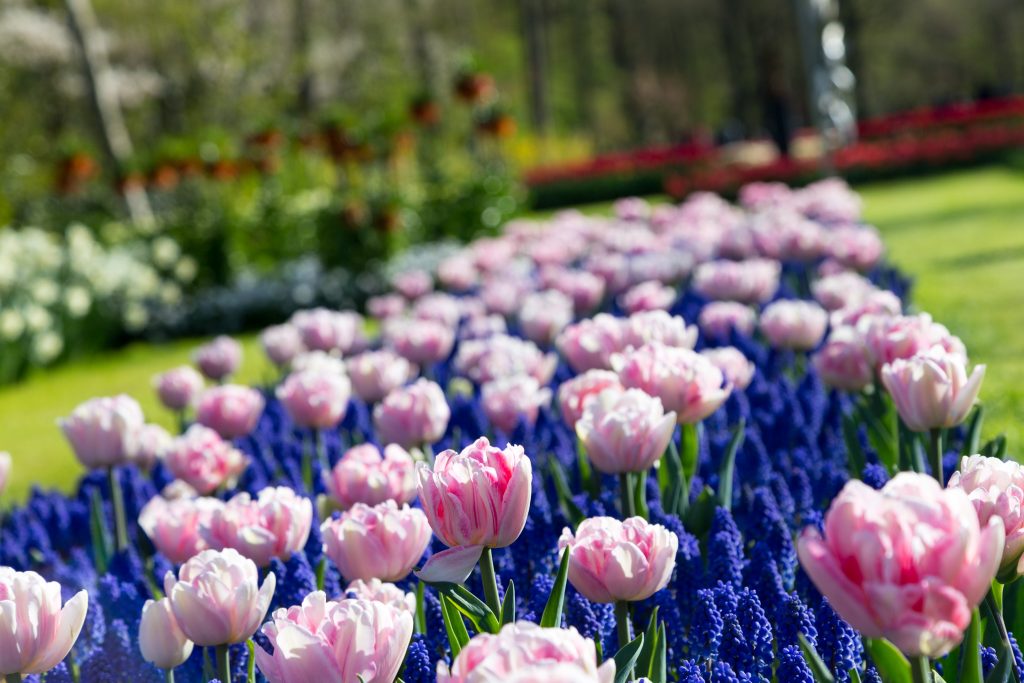 It's very difficult to show it in pictures.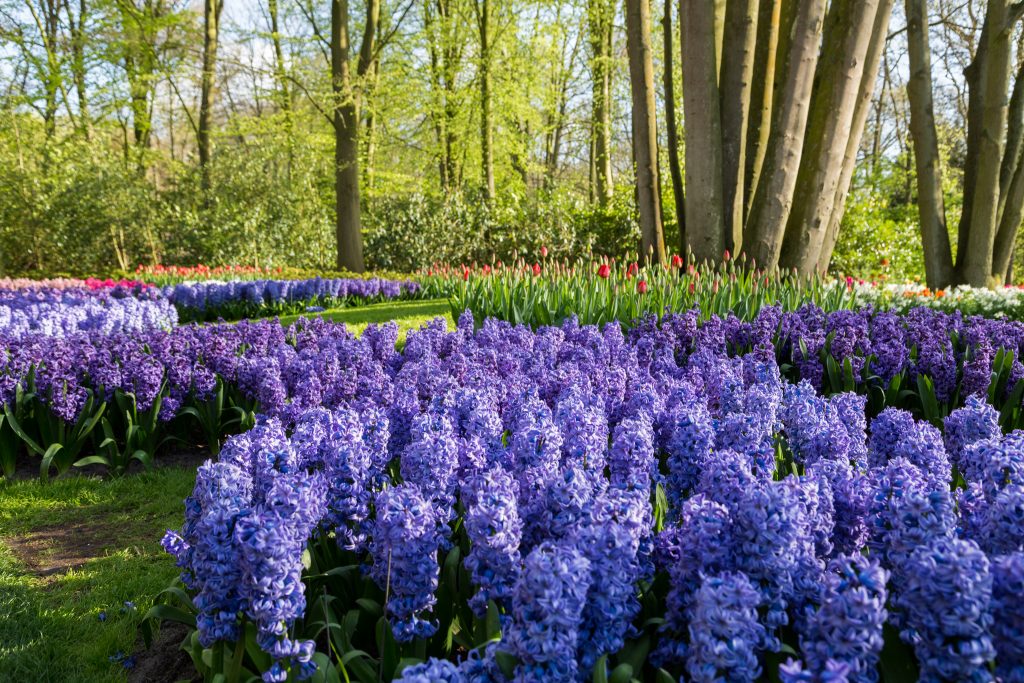 Hokkaido sometimes has similar wild colours during their flowering season (especially lavender and the like), but this was still on another level – and you didn't have to fly anywhere to see this! (well, assuming you were local to Amsterdam – otherwise you'd have to, you know, fly to Amsterdam.)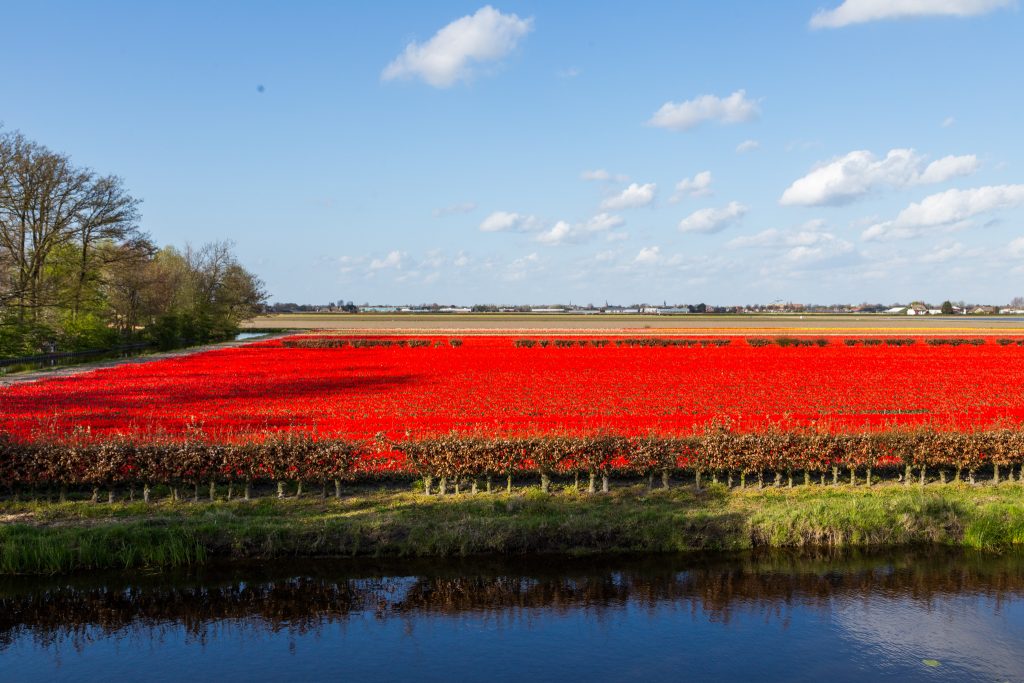 Intermixing of various colours…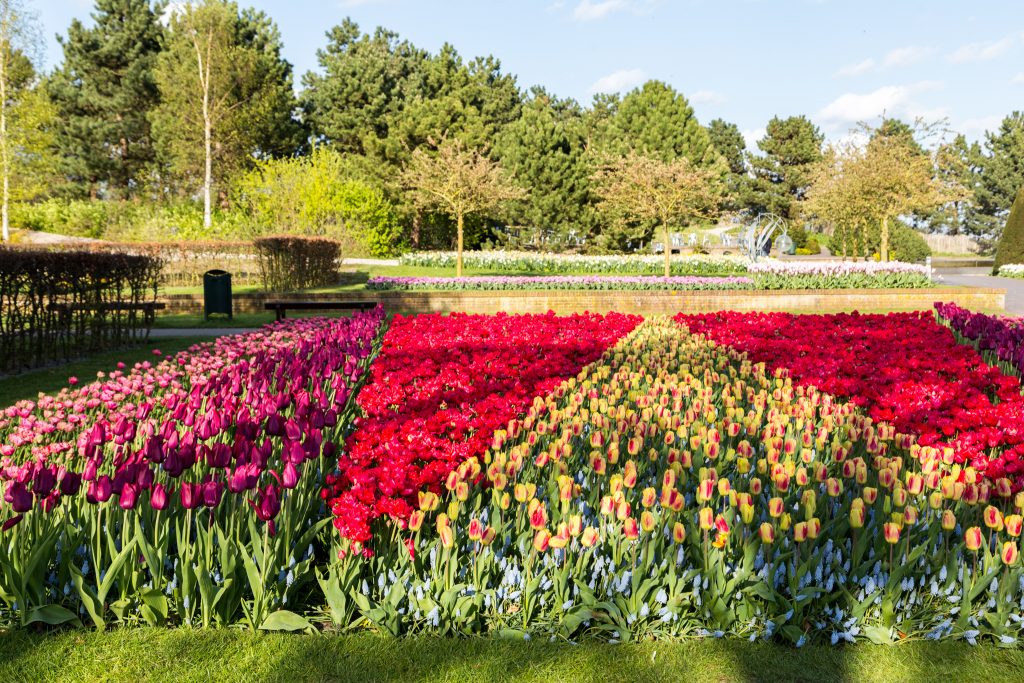 … and some solid colours with some water to keep them apart.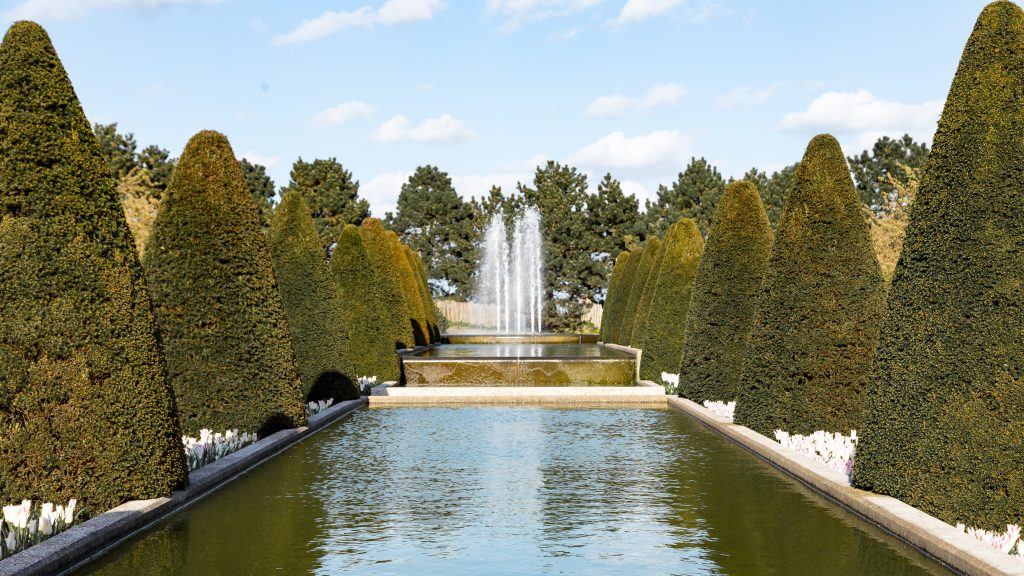 More wild mixes.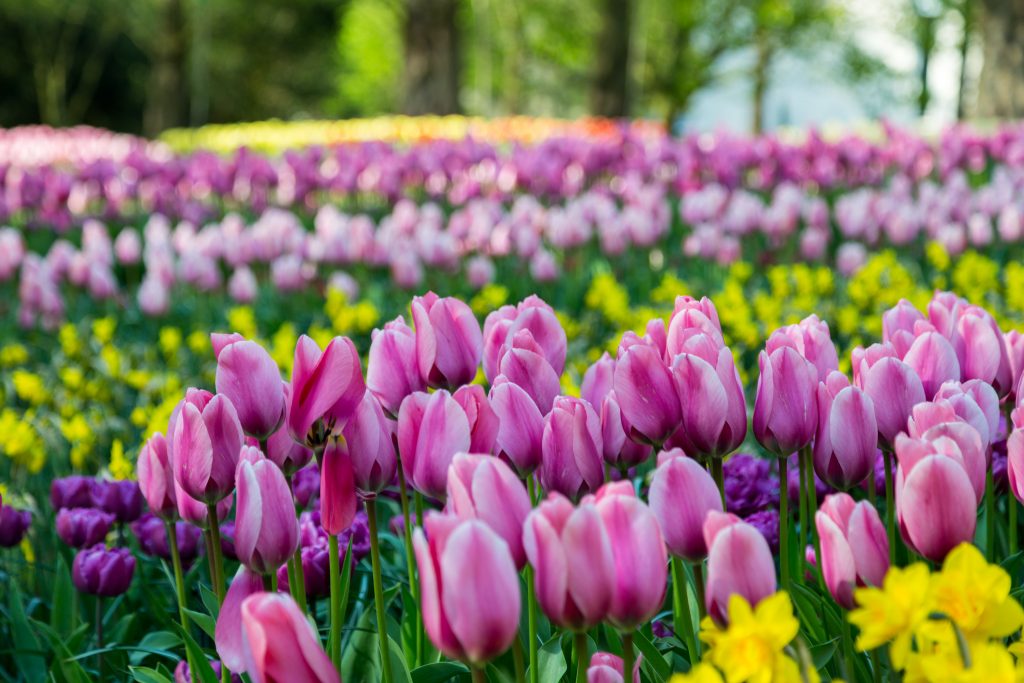 Yet more wild mixes. Have you had enough yet?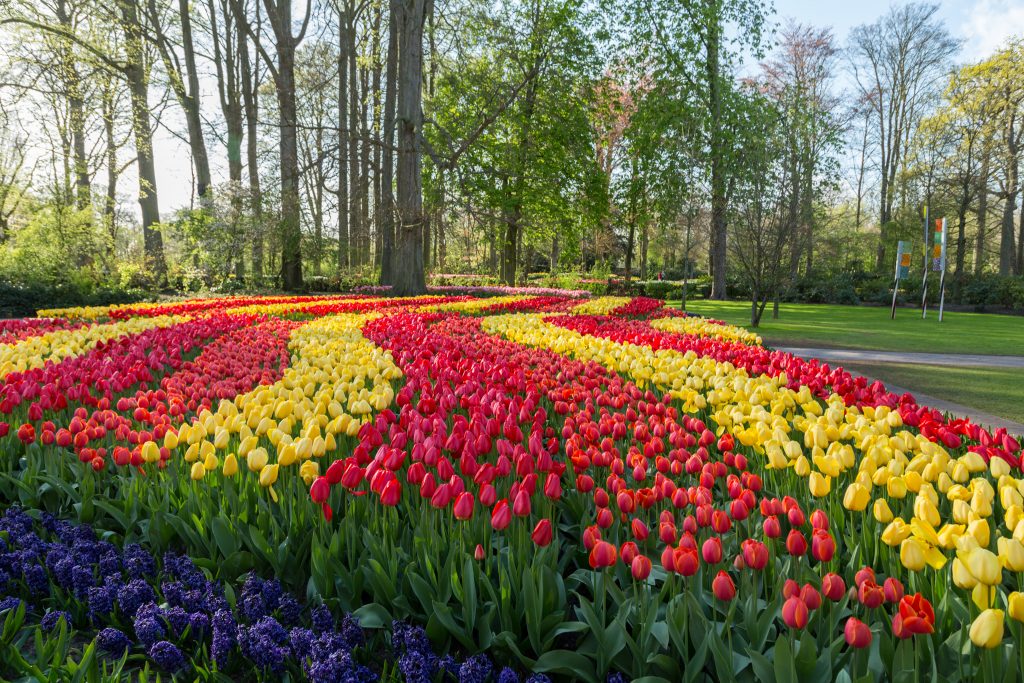 Of course, there were lakes, cafés, and cafés on lakes.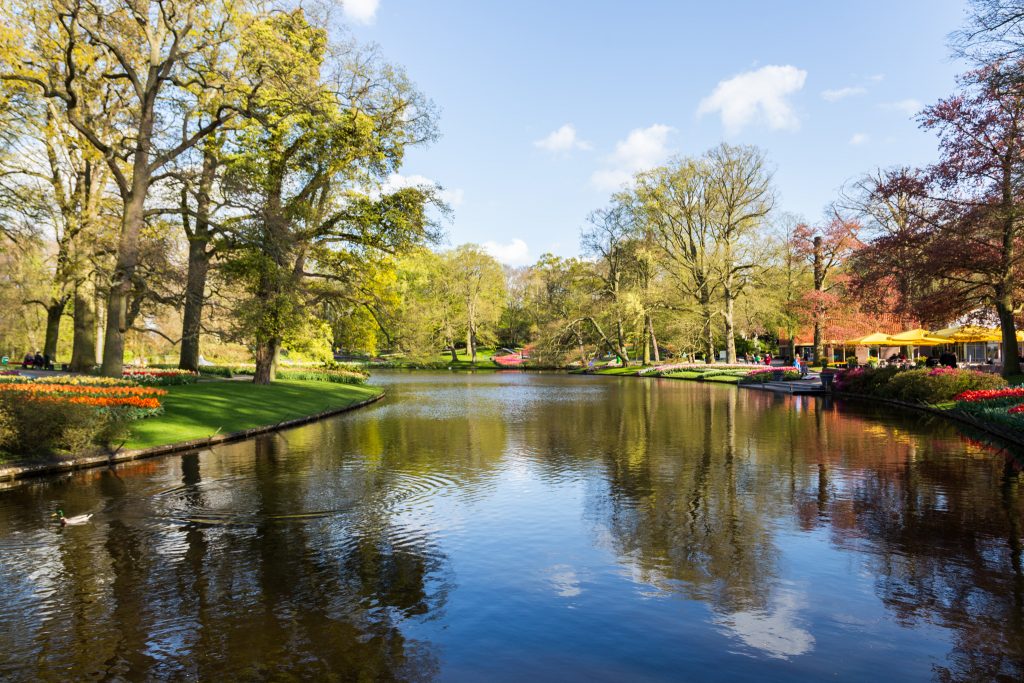 After this mind-warping experience at Keukenhof, we went back to the city to walk around and see some of the canals. In the dying rays of the sun, they looked rather magnificent.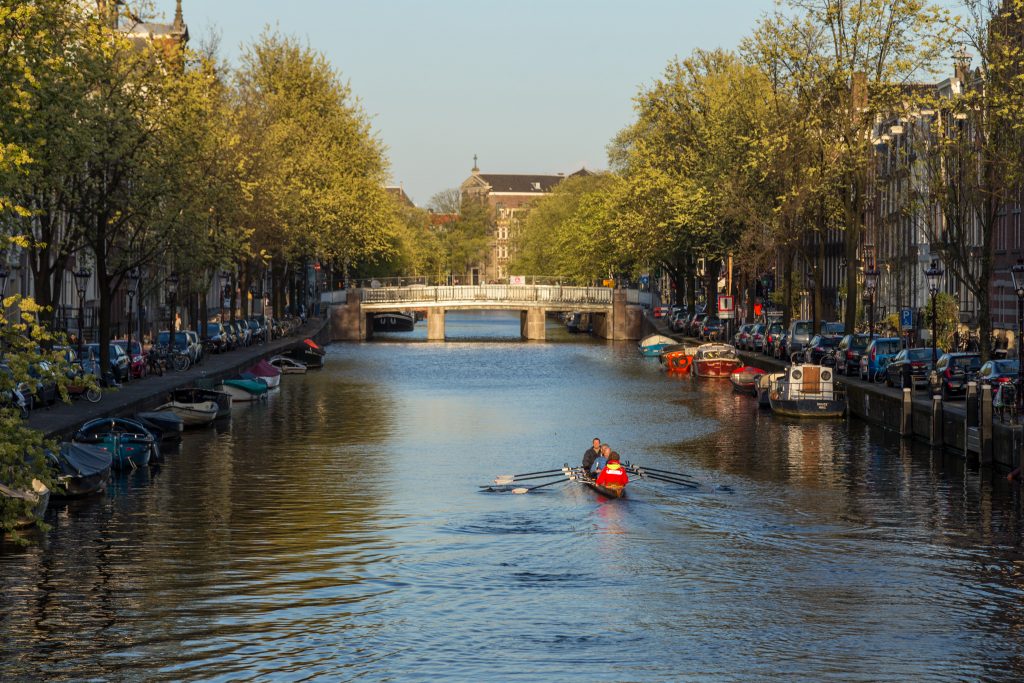 The classic "Oh, this is Europe" shot of the traditional design buildings on the canal.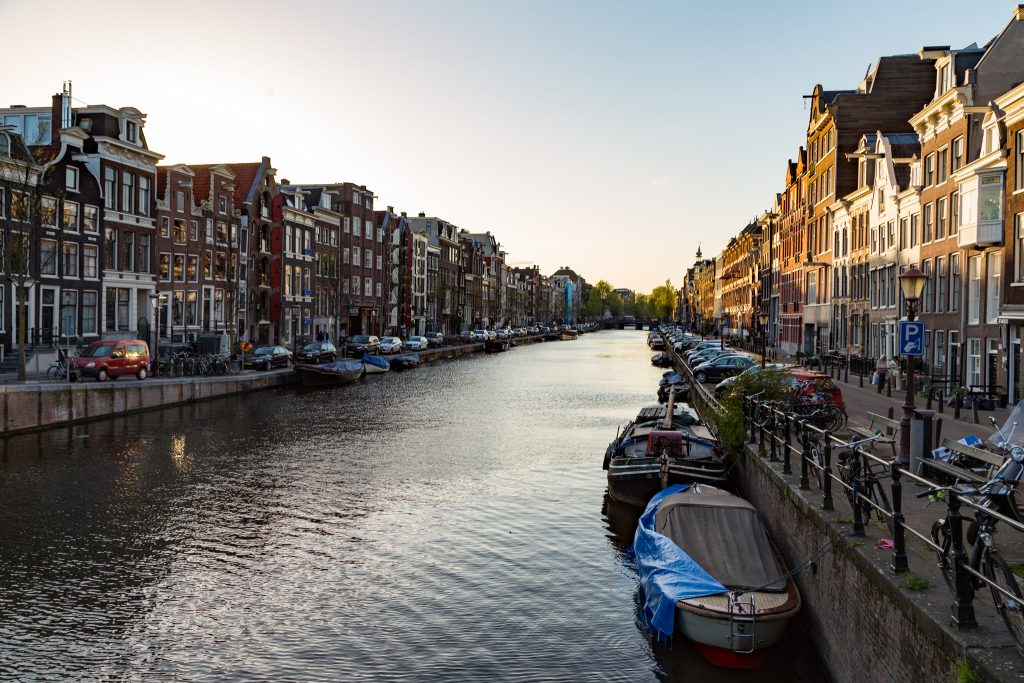 At night, things get considerably more picturesque, if that were even possible.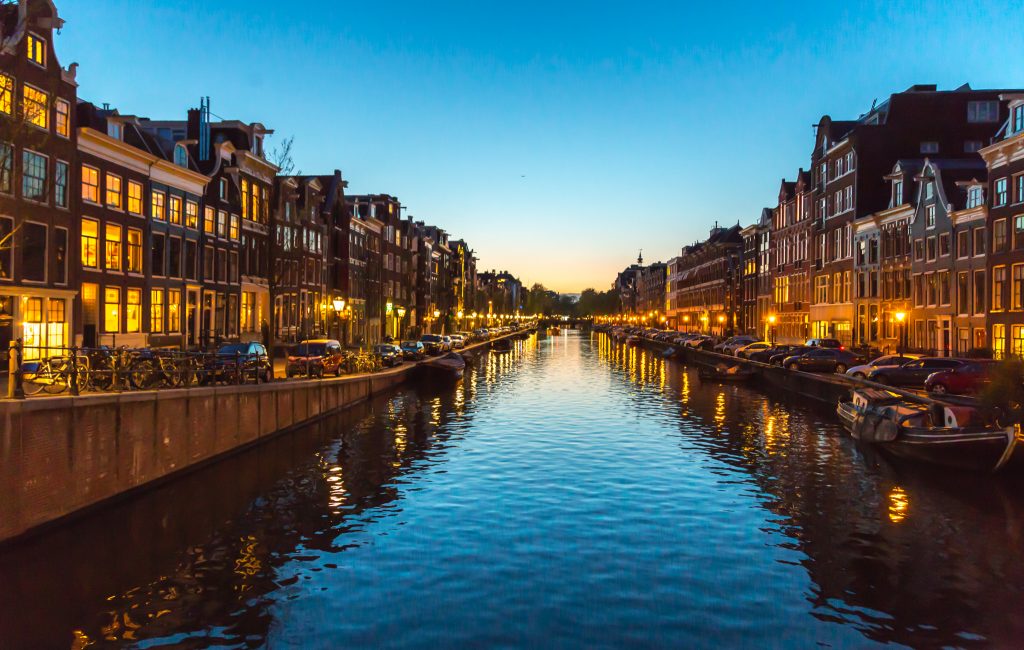 The next morning, we took a drive out to Zaanse Schans, which is a collection of traditional style houses, windmills and other bits and pieces of old Dutch history. They basically allocated that area to a museum, and between about 1960 and 1975 dragged a whole bunch of buildings to this spot using trailers, horses, cranes and vain hopes and dreams, and ended up with this windmill paradise that tourists flock to like no tomorrow.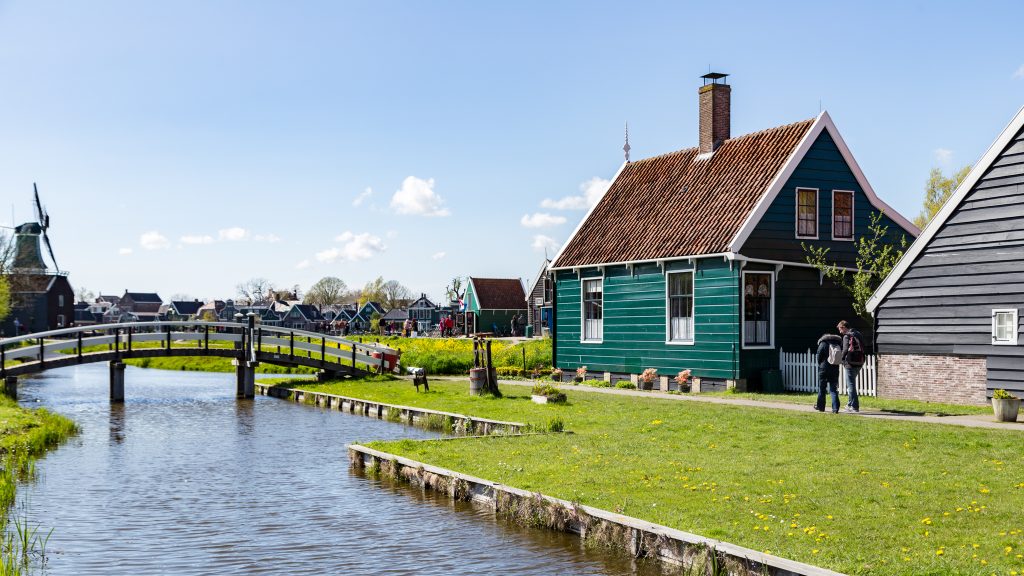 Very picturesque European setting for windmill aficionados.
More windmills, some of which you can go inside and stare at. There are shops, as well, peddling traditional Dutch wares (gouda cheese, ham, some other cheeses, and so on). Amusingly, because so many Japanese tourists come, they tend to have full explanation sheets to explain to the hapless Japanese tourists what their customs allowance is, what they can and cannot bring back, and so on (hint: raw cheese bad, vacuum sealed cheese good).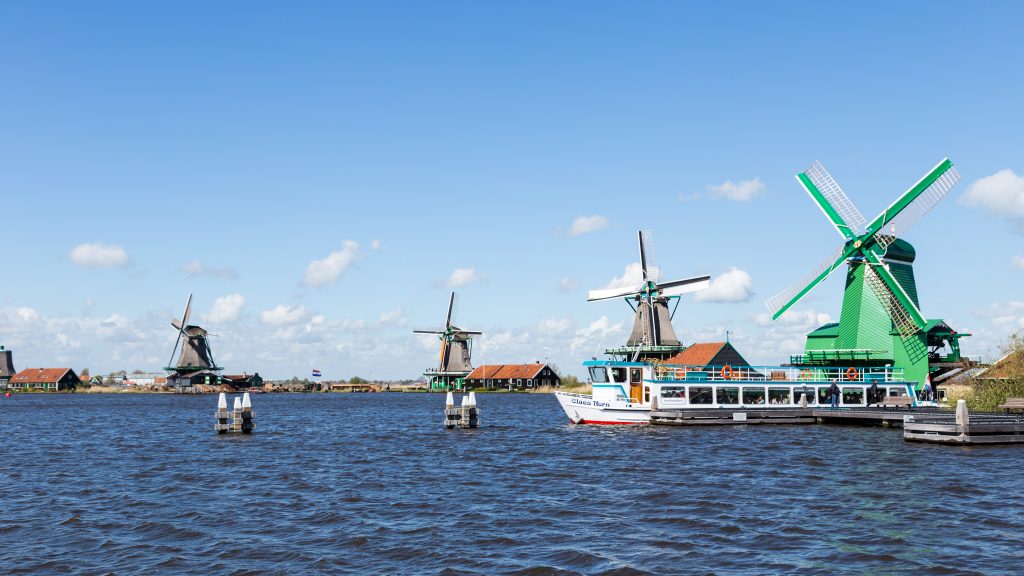 We later returned to the city and went walking around the downtown core some more. These buildings quite literally sitting on the water fascinate me to no end.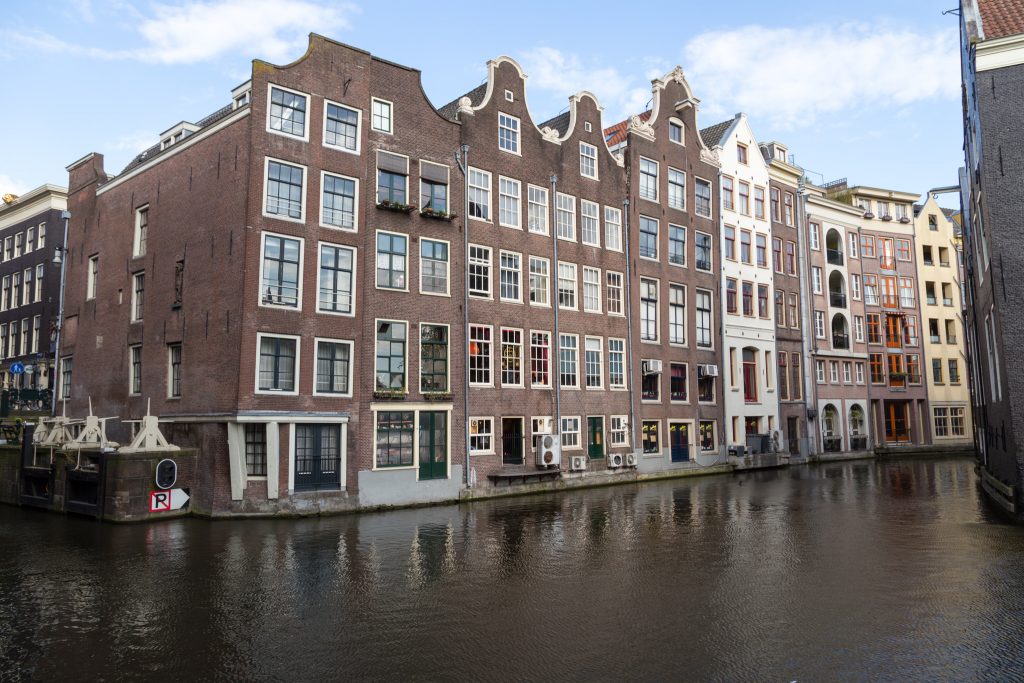 The main church – a rather imposing construction.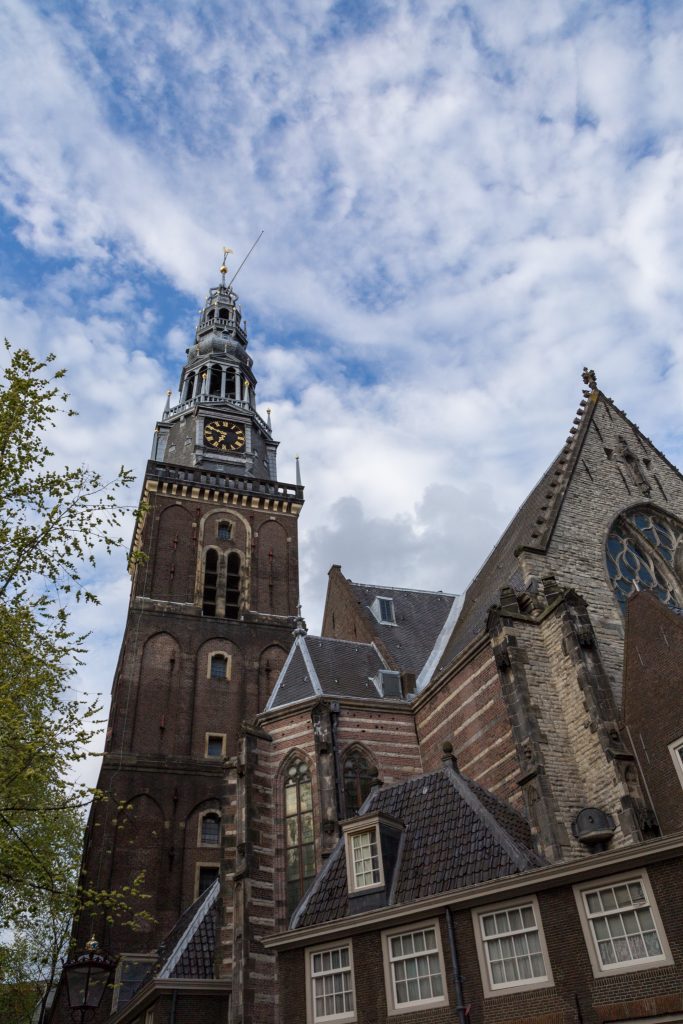 The clock tower of it.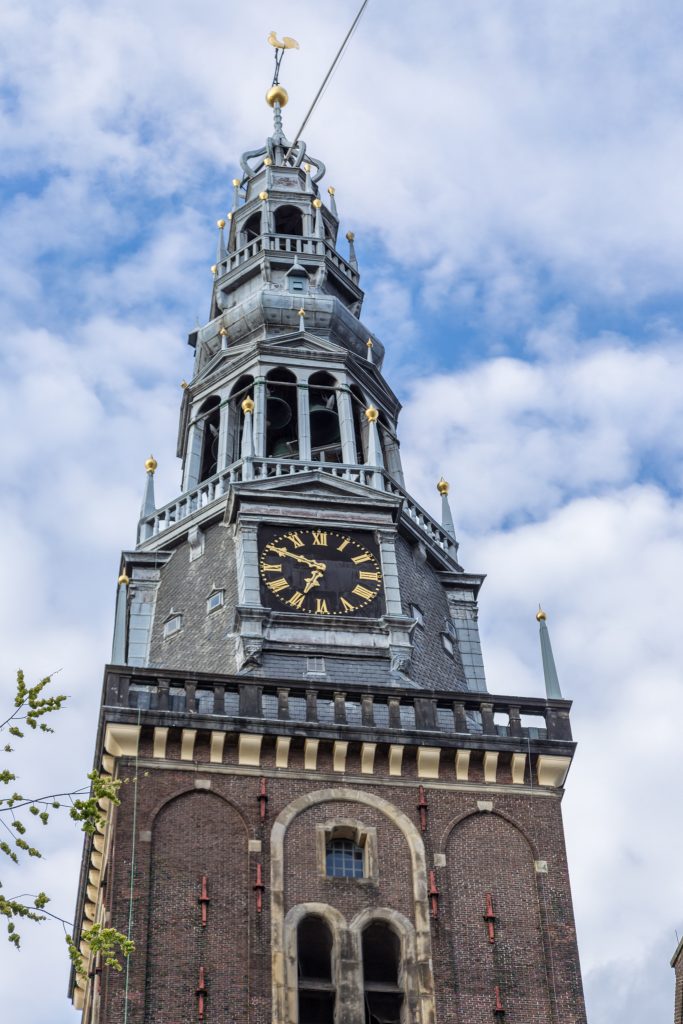 Le Quartier Putain, or in other words, this is what everyone used to come to Amsterdam for (these days, I sort of hope they actually come for some of the above-mentioned stuff, like art, windmills and flowers).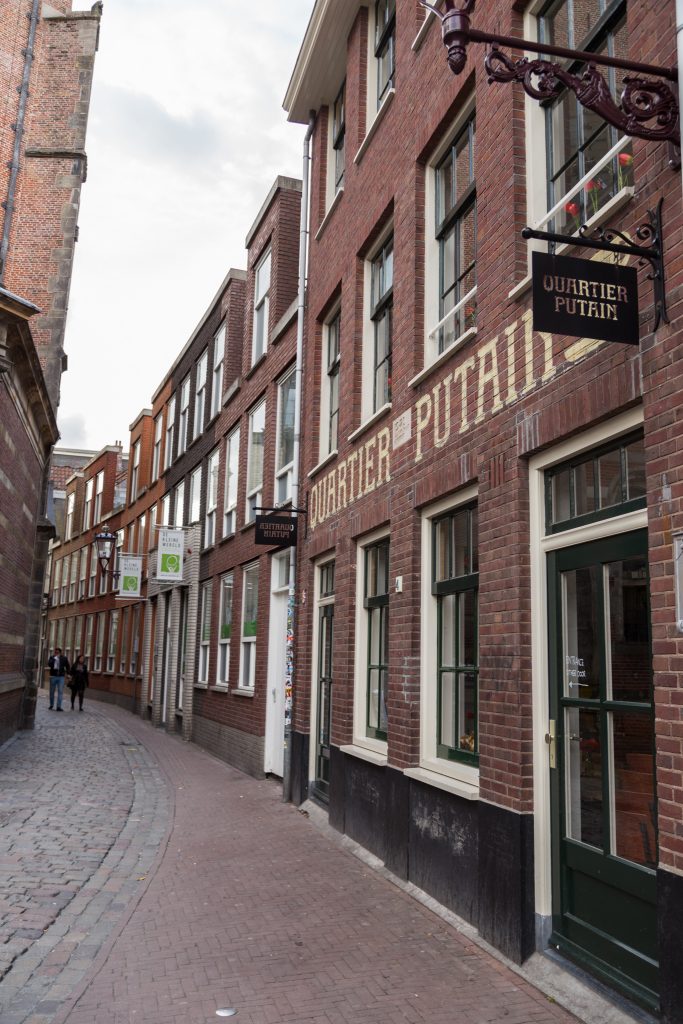 … but what visit to Amsterdam would be compelte without seeing a peep show – although during the day, there is nobody in these windows, at night you get a full on show – and photos are, supposedly, prohibited (the stripper unions do not allow it as far as I understand, it's against union regulations).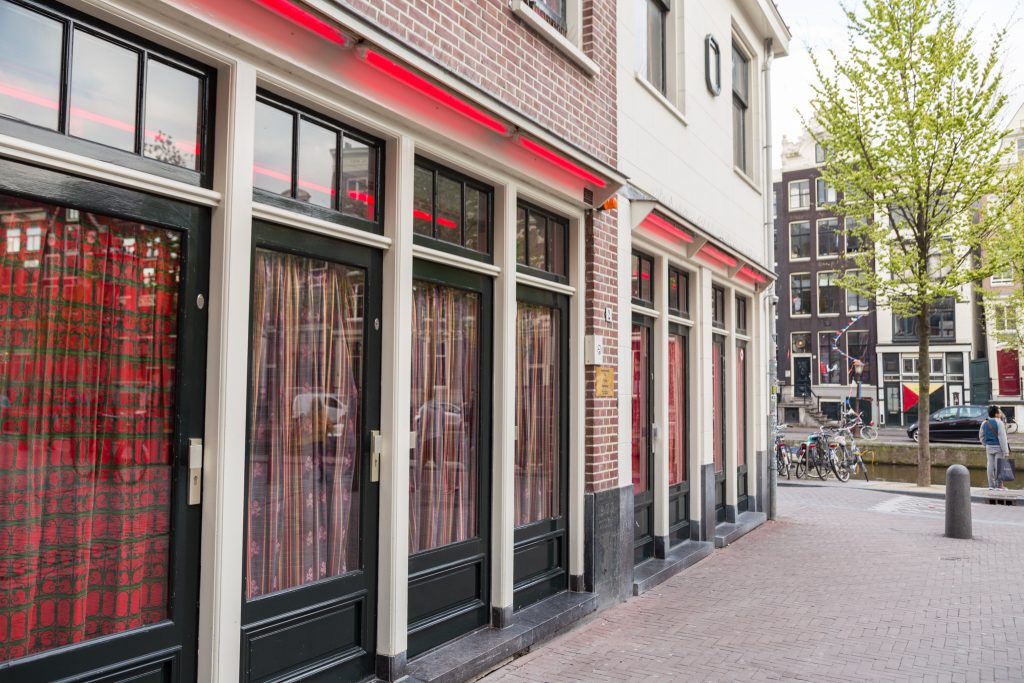 Ahh, and on a last note – I wanted to share what the same square which was full of garbage and a Mercedes 300TD looked like less than 48 hours later.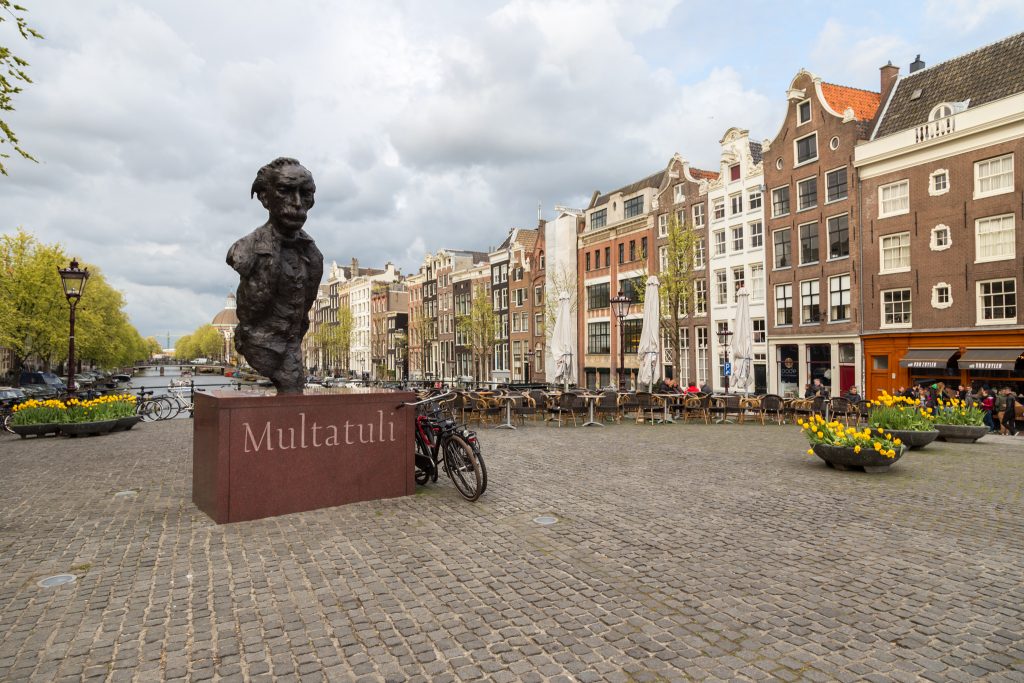 … absolutely nothing was left. Not even the Benz. I wish it a good life somewhere in Zanzibar.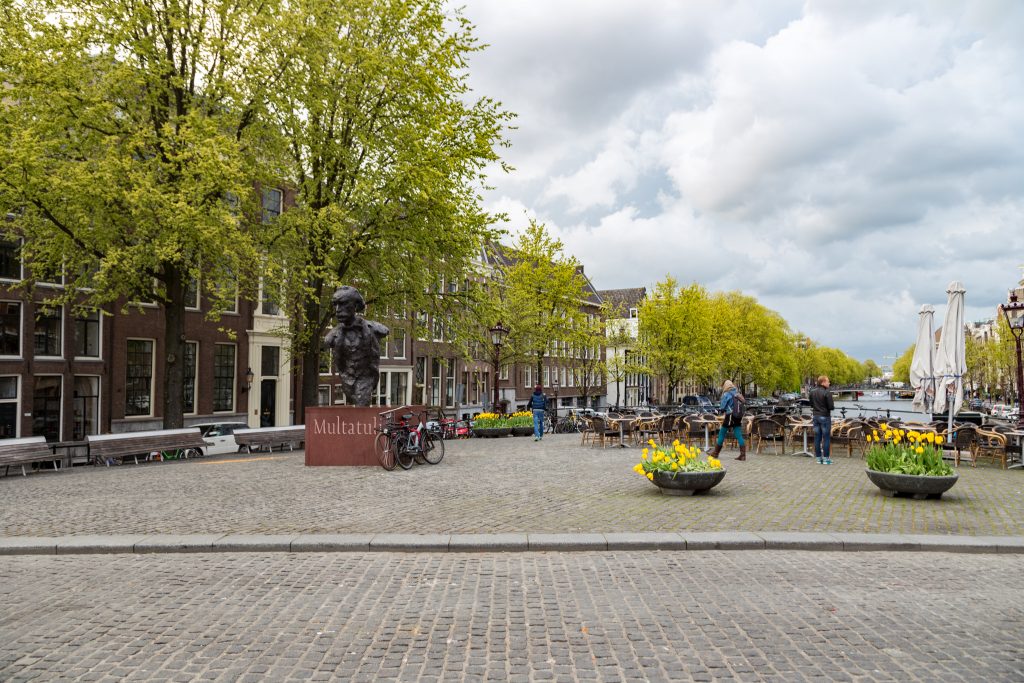 With that, this somewhat short Amsterdam visit comes to an end. A beautiful city, a yet more beautiful flower garden, and a great education on what not to rent to get around (though in retrospect, though one might think that a car is unnecessary in Amsterdam, both Keukenhof and Zaanse Schans are difficult to access without it, so maybe it was a good choice after all).