I've always wanted to visit Australia, and when I got the opportunity, I didn't hesitate. Helps I had a good friend there whom I've not seen in years, and whose time I wanted to needlessly usurp (I feel like more often than not my trip reports start with a friend whom I wanted to needlessly disturb… I might need to review some of my reasoning for going on trips).
I flew in on Singapore Airlines from Singapore (gasp! imagine that!), but the cool thing was that I was on a 380, and it landed at 5am: Sydney airport has a noise curfew for flights, and the only planes permitted to land before the curfew is out are A380s. The second very cool thing is that when a 380 lands during curfew, they're not allowed to use full power engine braking, so they have to use regular brakes + idle thrust + voodoo magic, which means that when you land, you don't feel the normal reverse thrust, but rather, just kind of keep rolling on the tarmac … and rolling … and rolling … and eventually when you figure you're just about out of runway, you stop rolling. That coupled with the sheer mass of the 380 just makes you wonder how long the runway is, and whether it happens to run out at some very inconvenient point in time.
I got to the Intercontinental hotel, and was assigned one of the suites with a view of the bay. Since it was just coming up to 6am, I had a pretty nice sunrise view.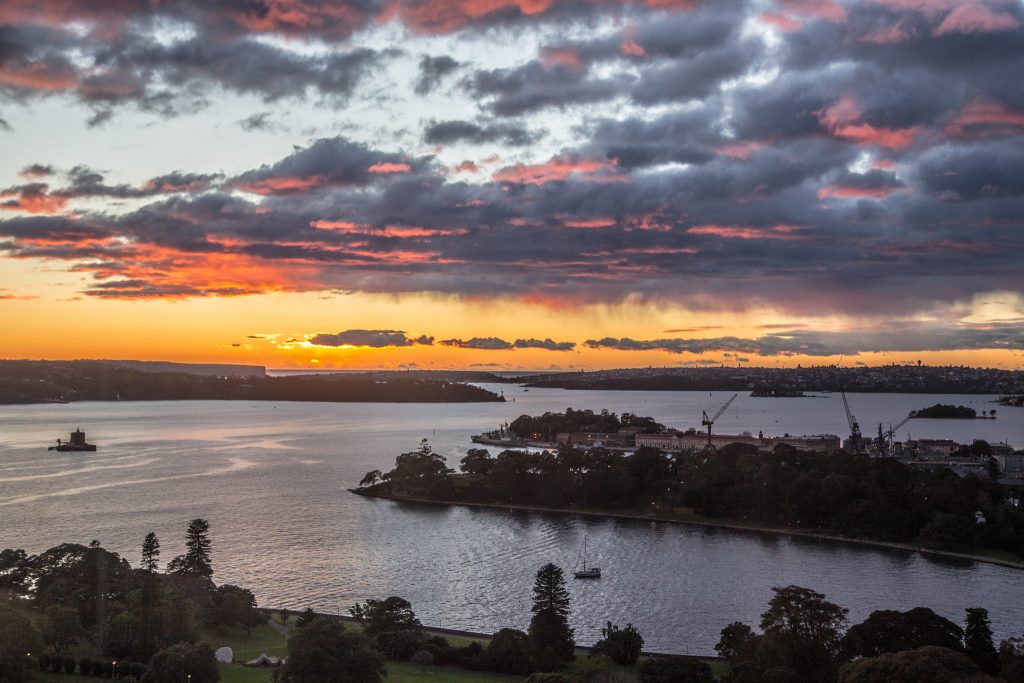 The room itself was fairly normal.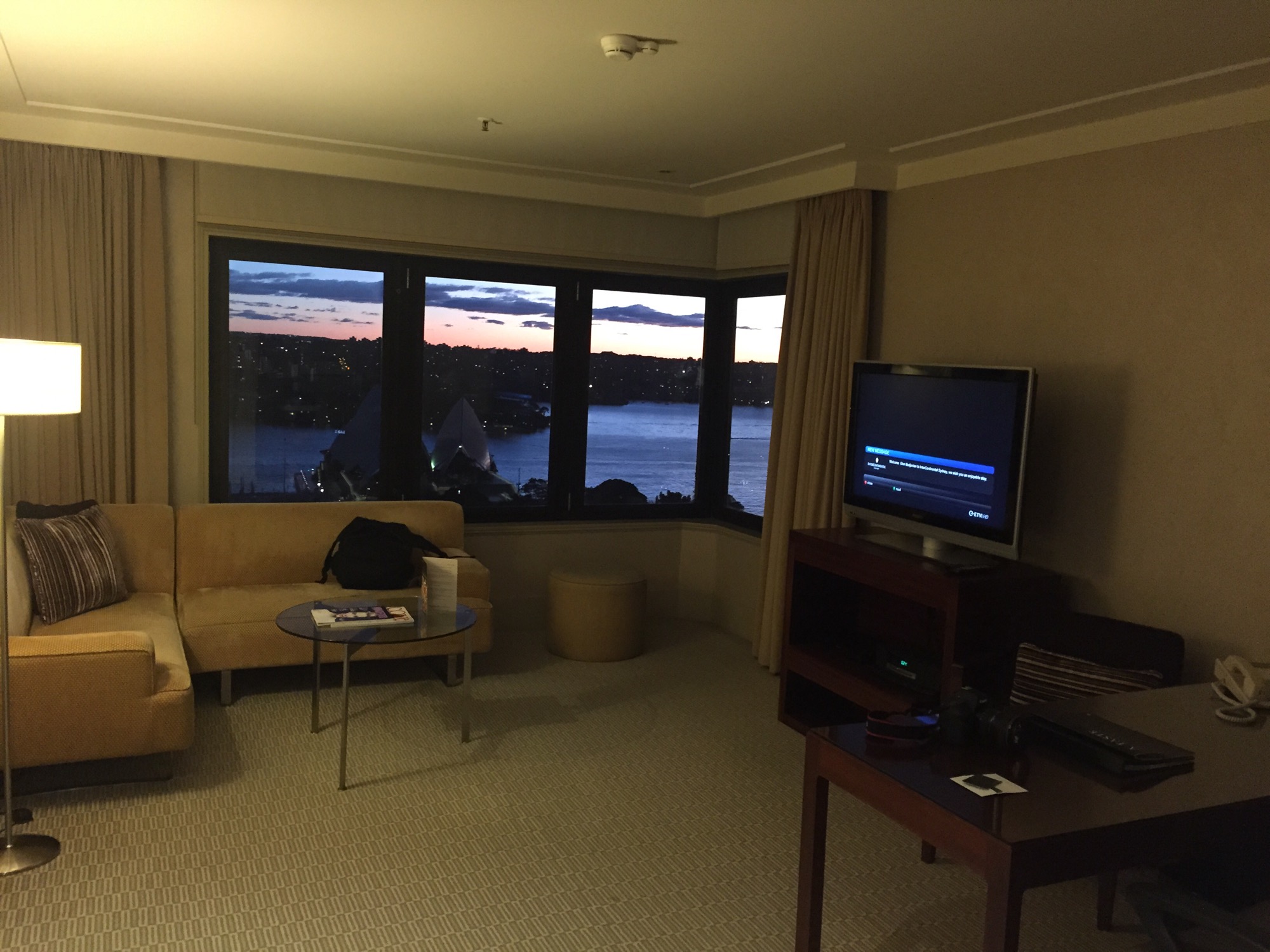 The key feature of any Intercontinental room is the minibar, since, well, it's free for me. The one here was decently loaded, though unfortunately, besides the Moet-Chandon champagne, there was nothing particularly exciting in it – certainly no collectible singles that I'd want to keep.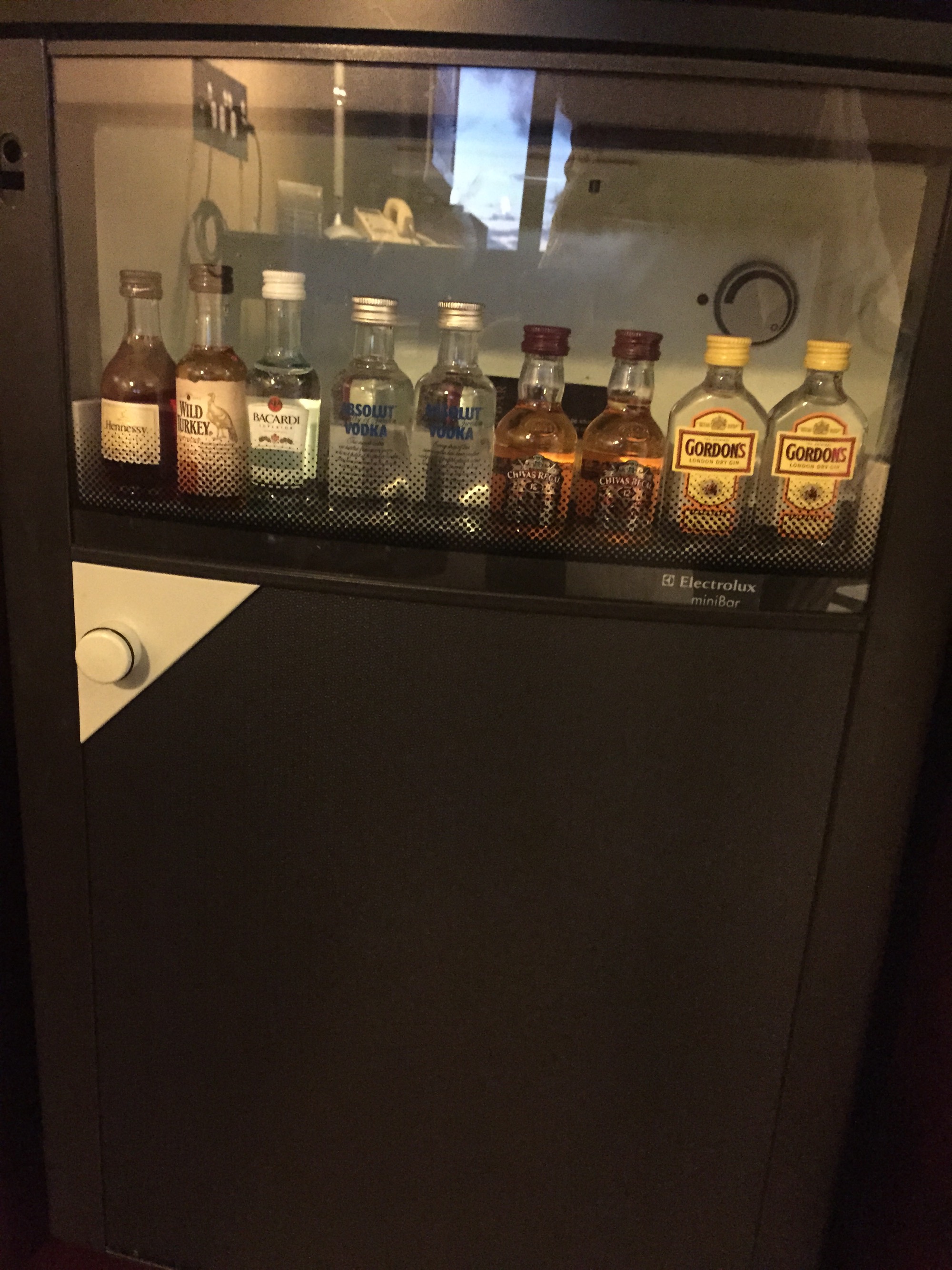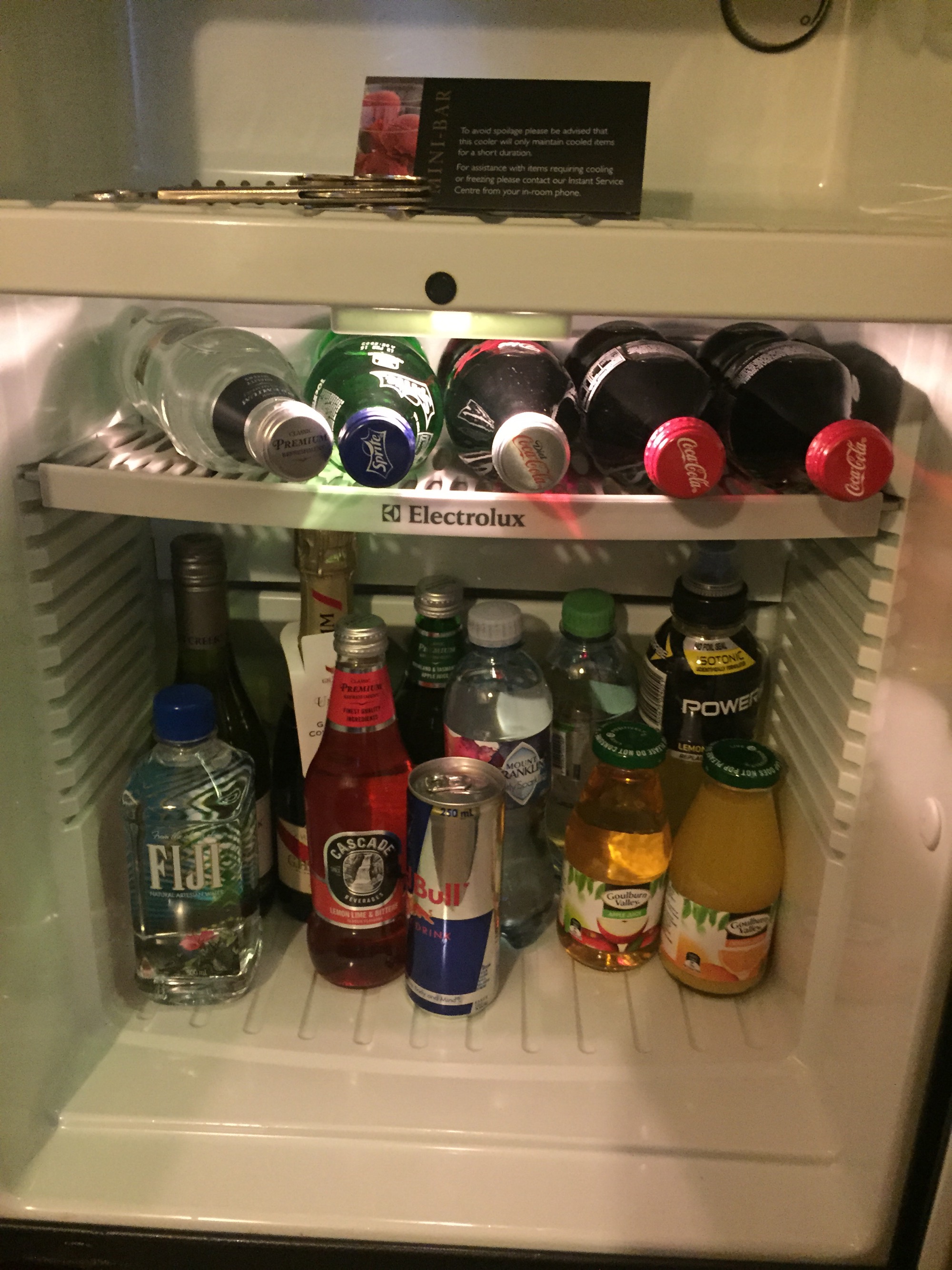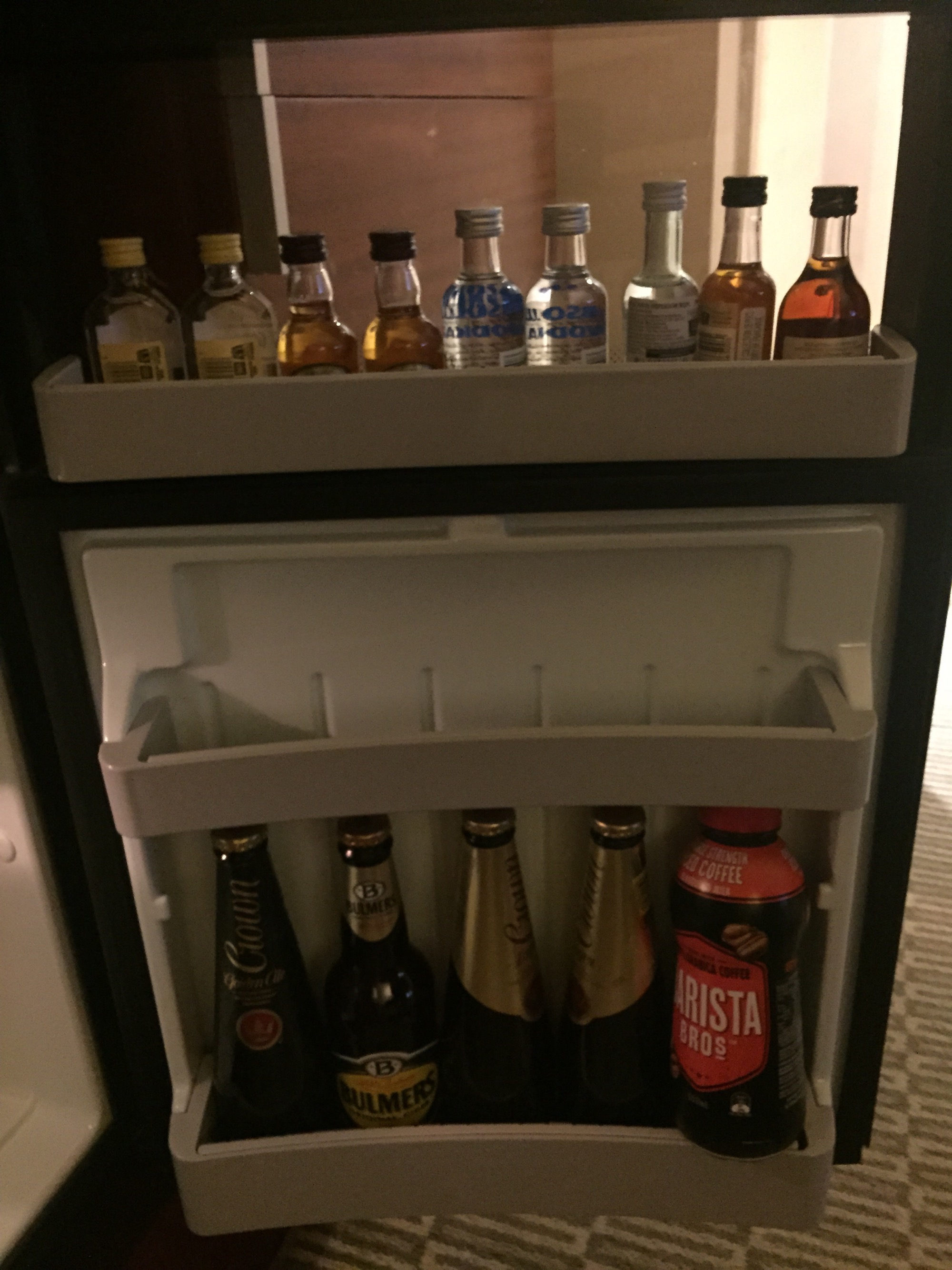 I had to head out to work to go see what's going on in the office, and I had two choices: I could either take a taxi, which is what most normal businesspeople do, or I could be a real man and take a water ferry (since our office is in Pyrmont, just off the ferry dock). So obviously I did that.
It helped, perhaps, that this was June, and technically winter – it sure didn't feel like it (except in the evening when it got relatively chilly), but the weather was absolutely spectacular. There's really no two ways to describe it – I've rarely seen skies so blue.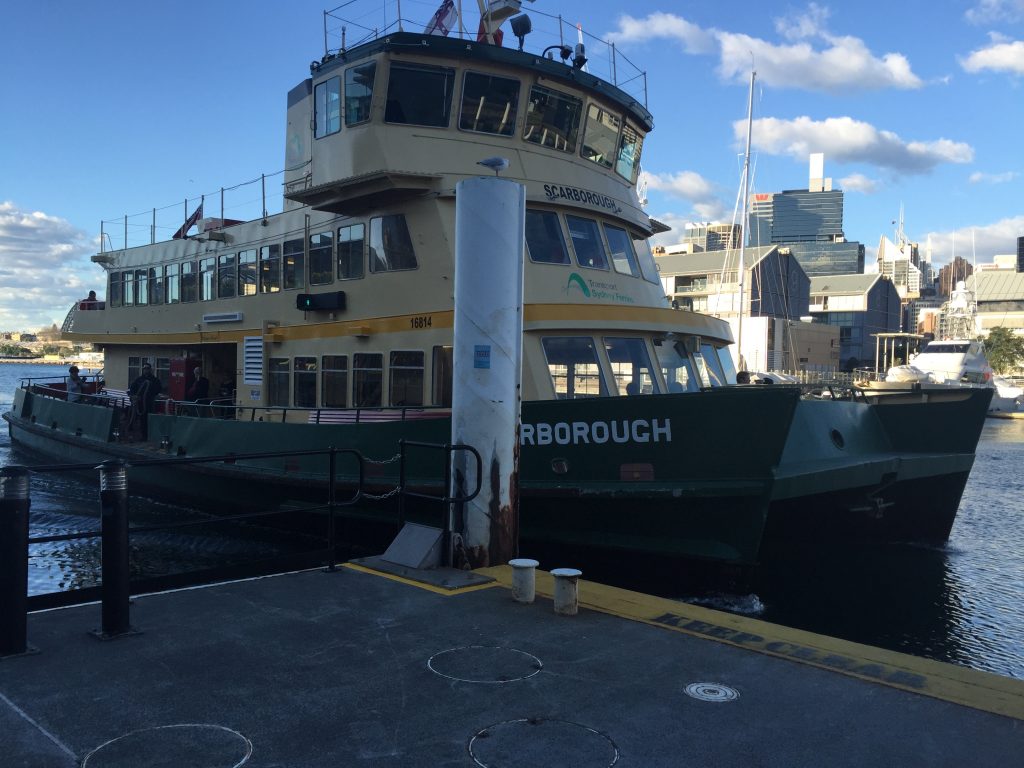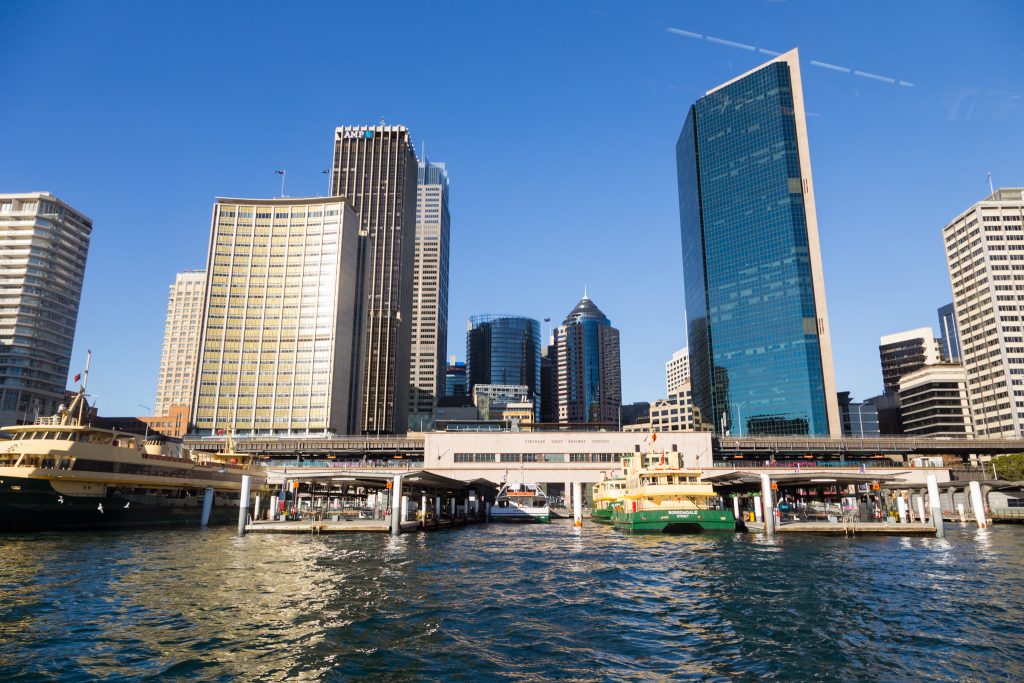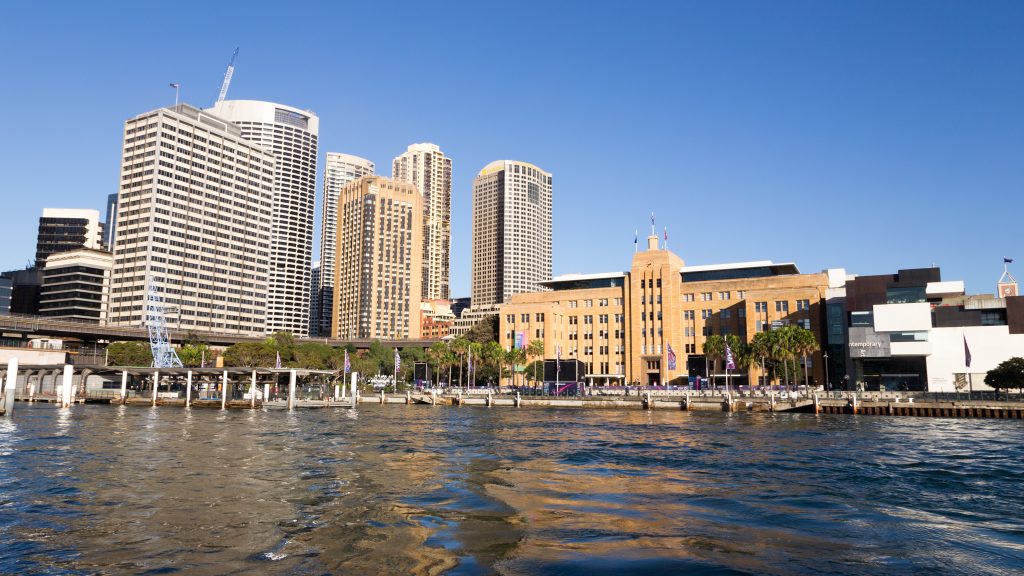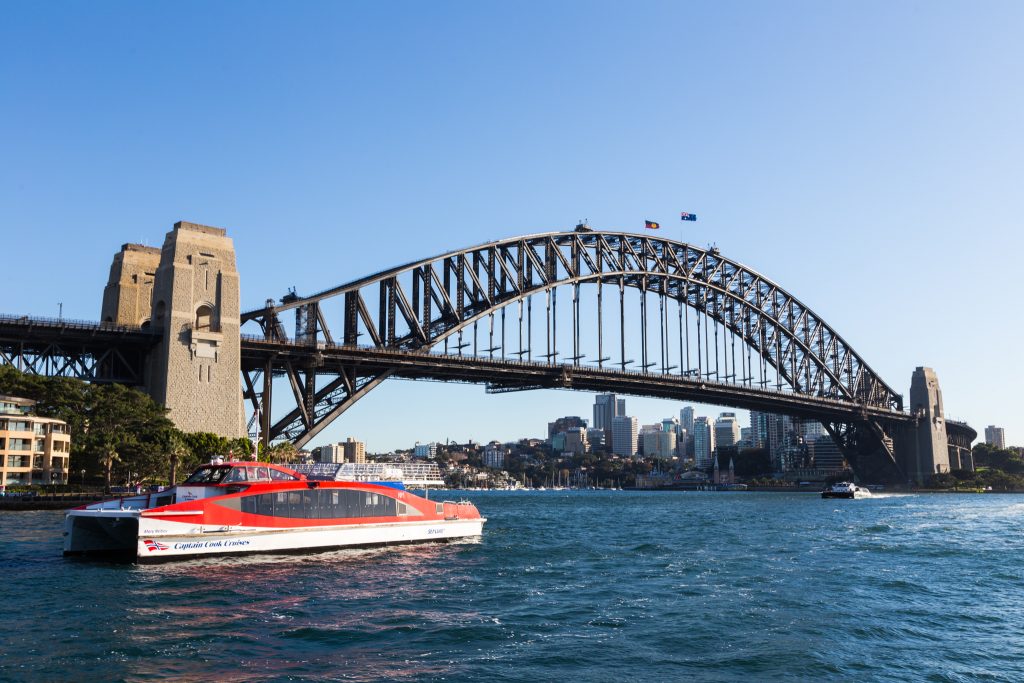 The Opera House, of course.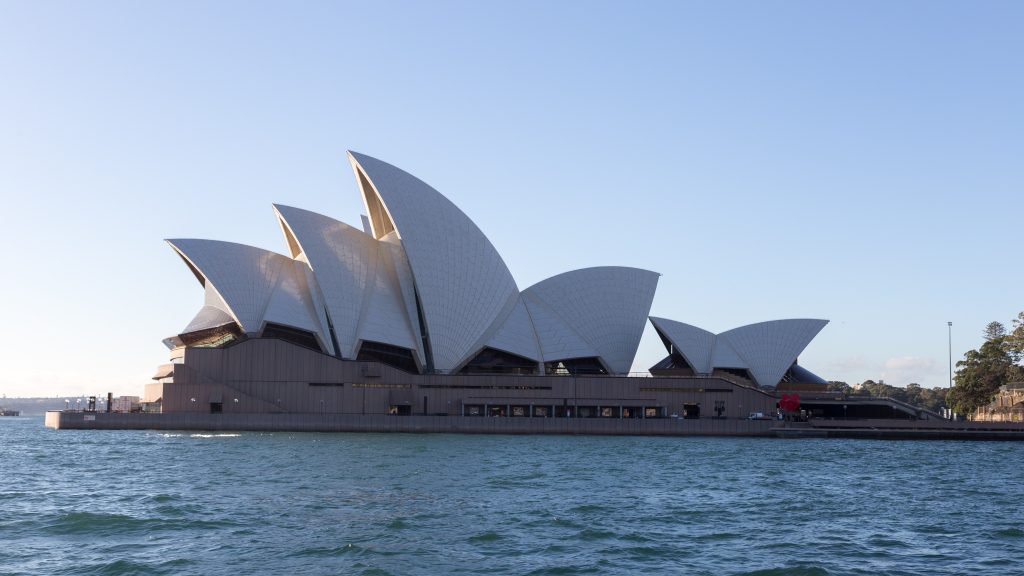 More Sydney skyline.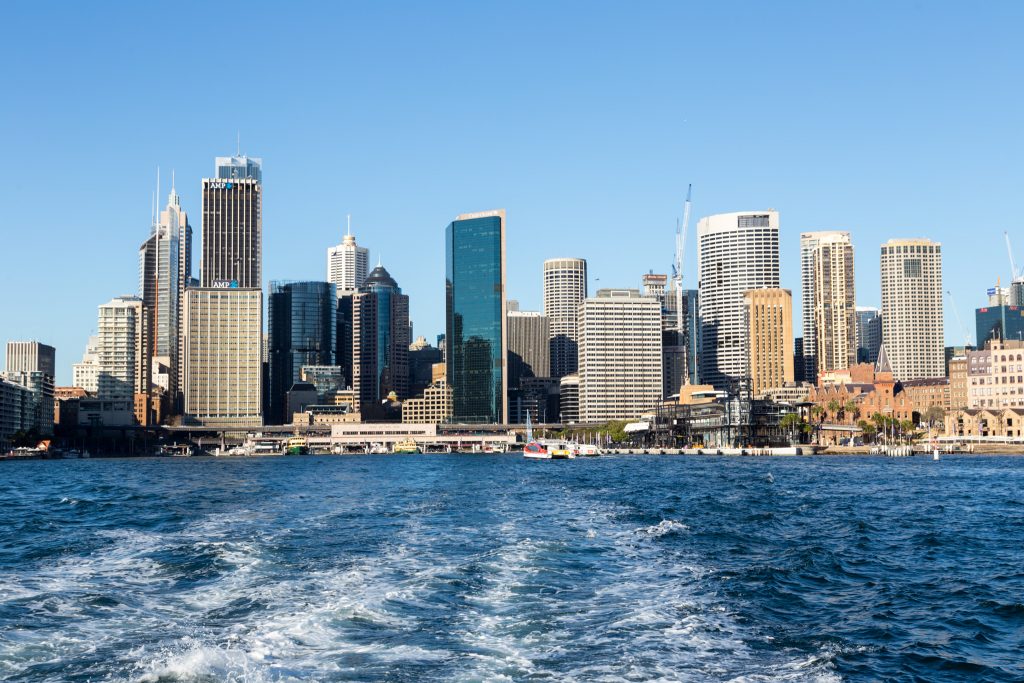 More Opera House views.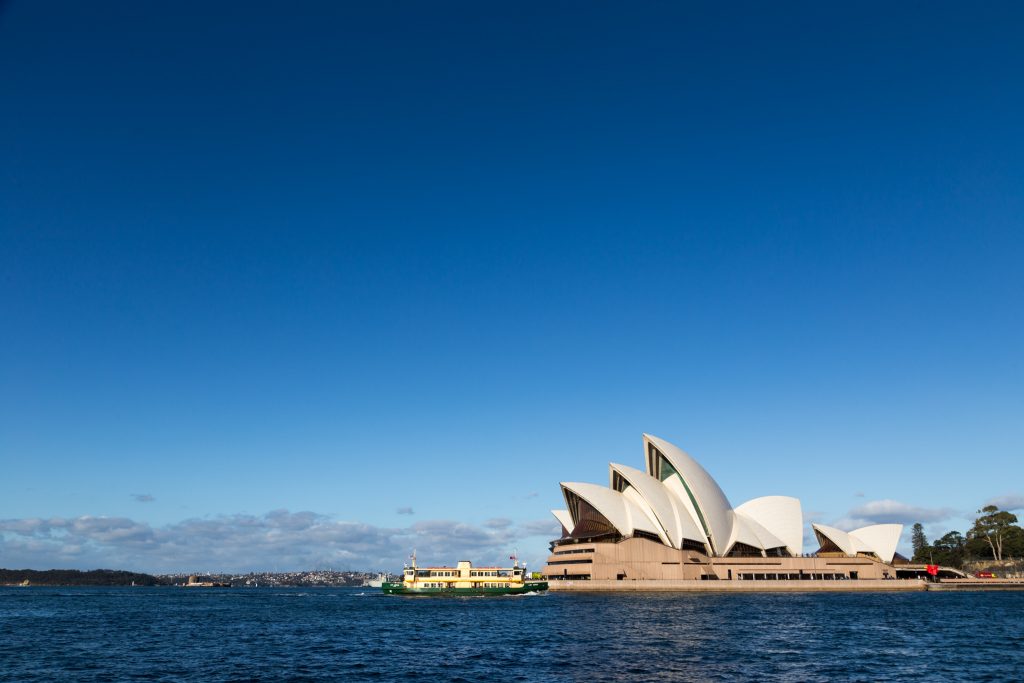 And more skyline.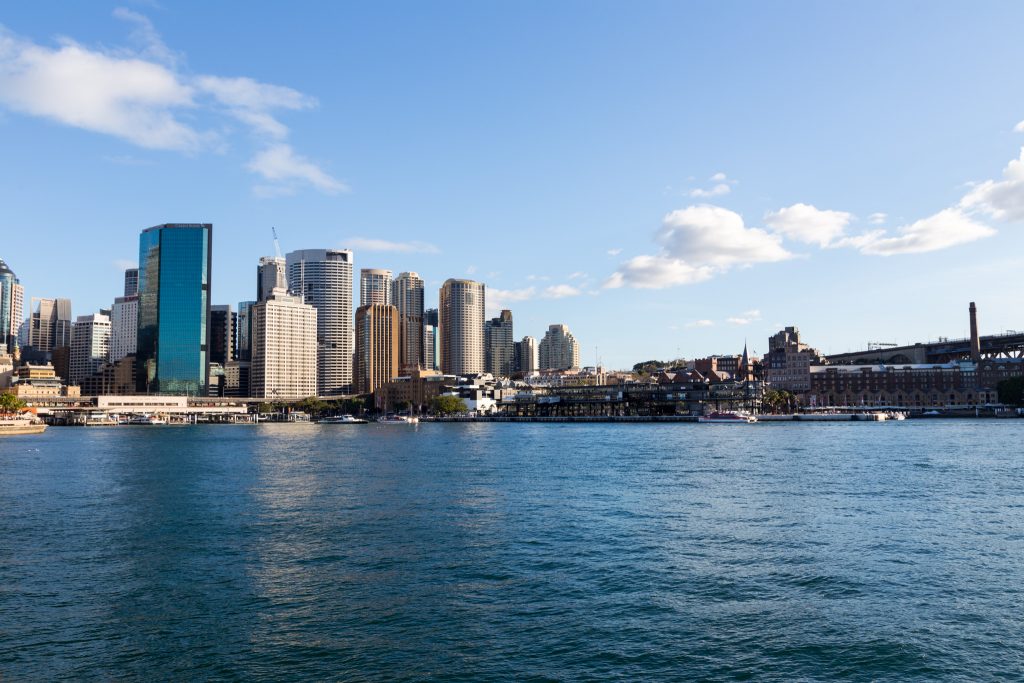 View of the bridge.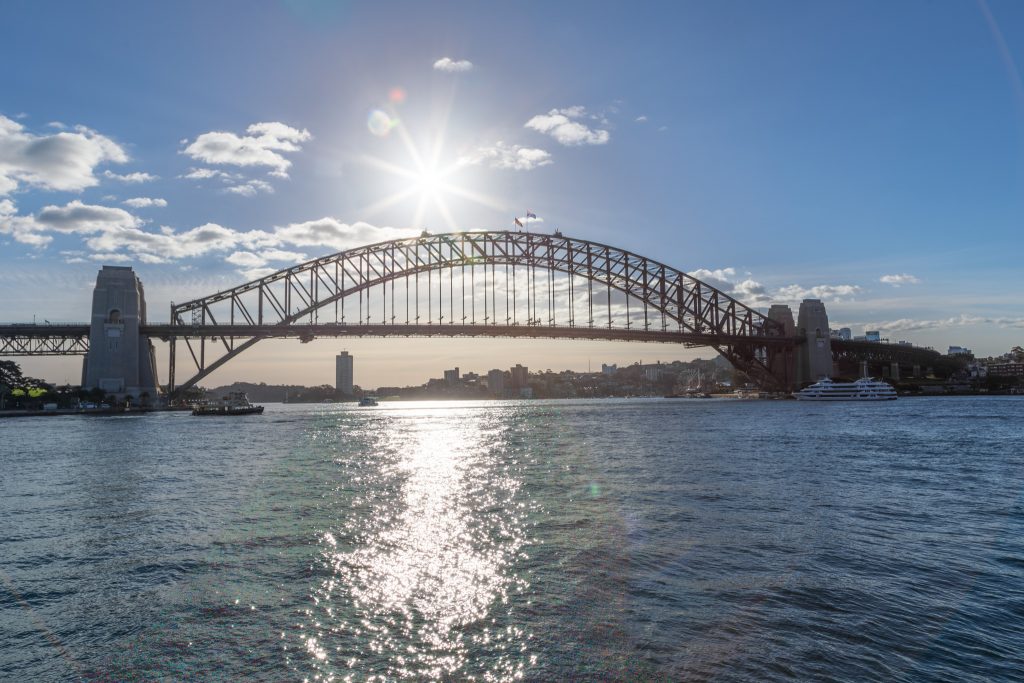 In the evening, we went up to the Royal Botanical Gardens to see the sunet, which would take place behind the Opera House.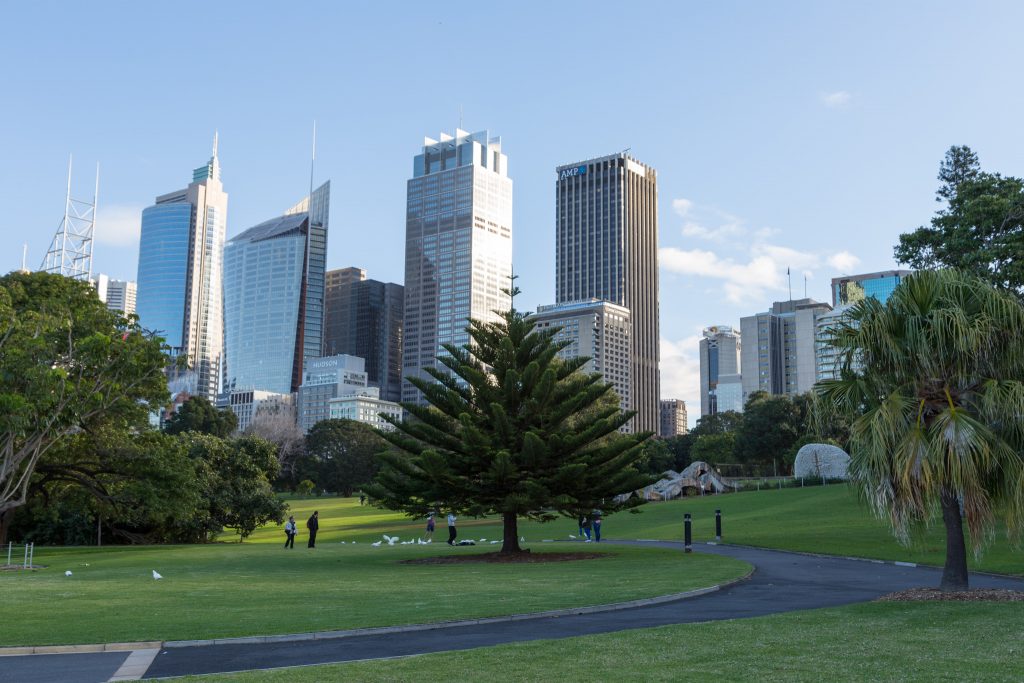 The Sydney cityscape, once again.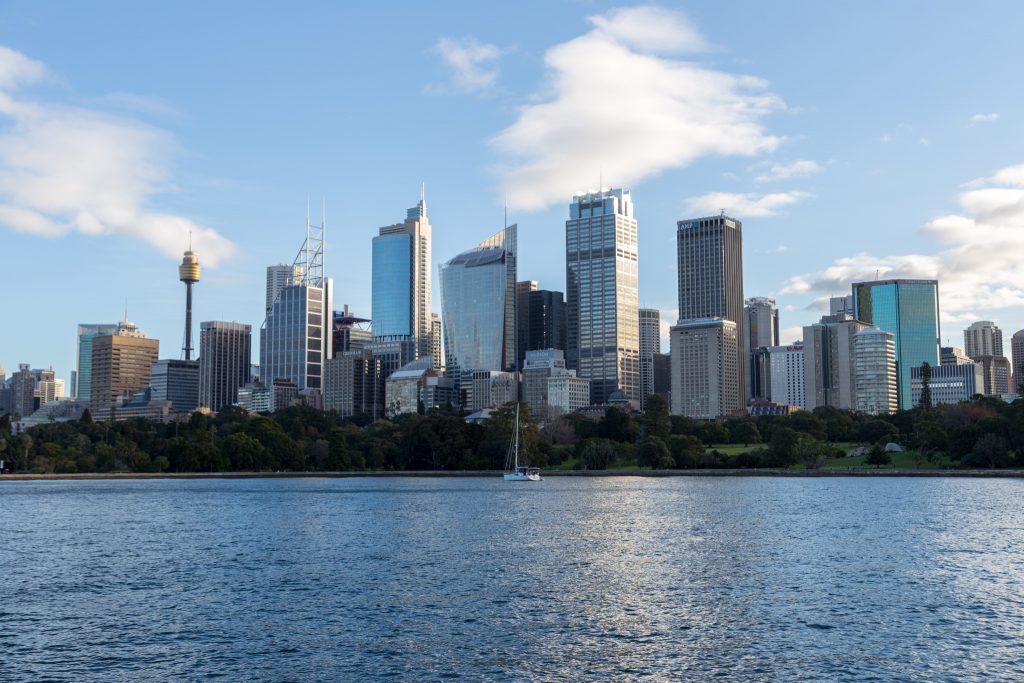 The sunset was pretty spectacular.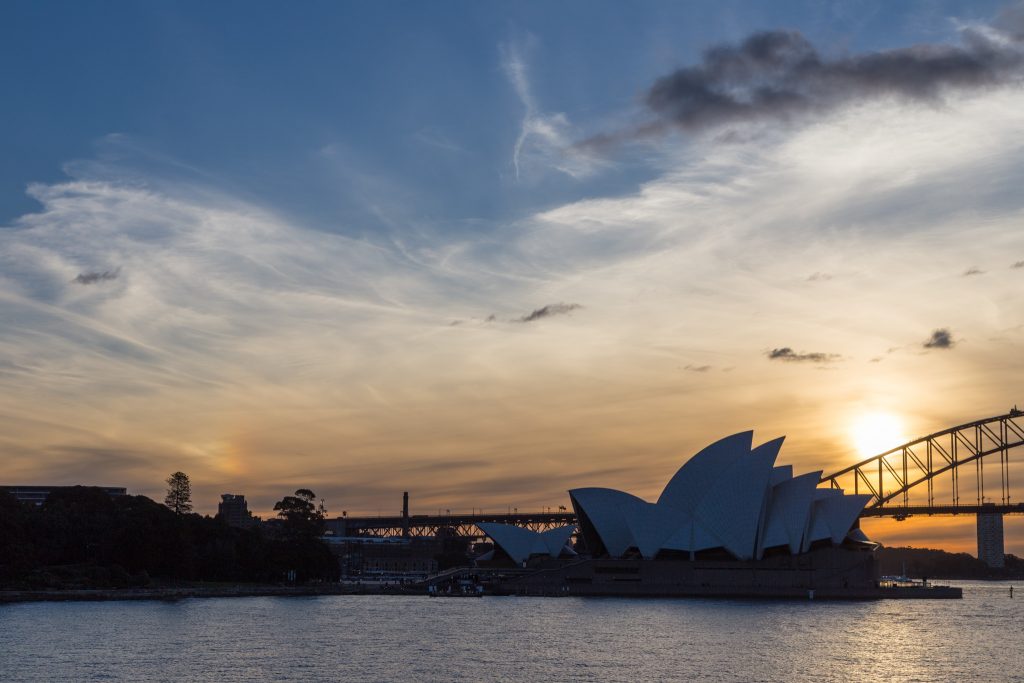 And some more spectacular.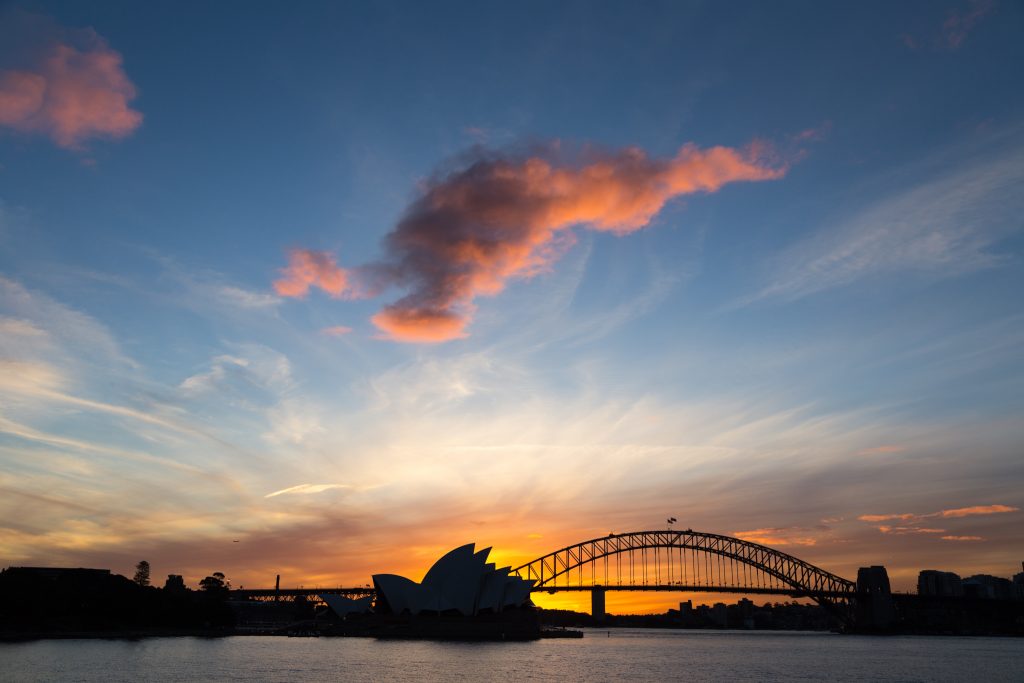 And some more spectacular. It actually got pretty cold, so I couldn't really stay at the Botanical Gardens anymore, so we started a brisk march towards the closest watering hole.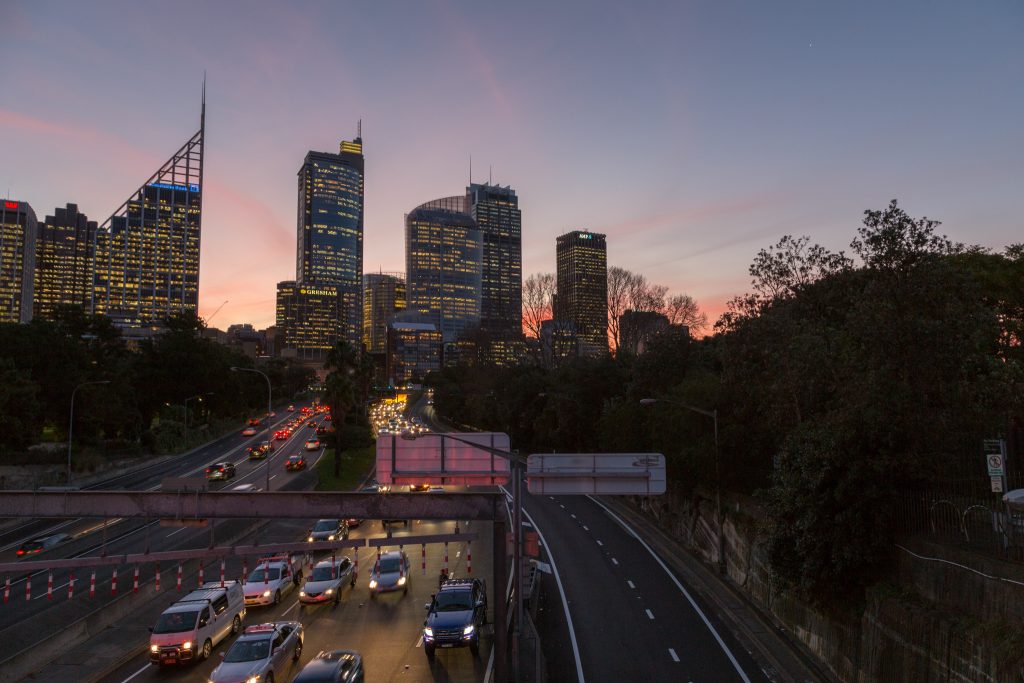 … which was a place to try some great whiskey in (called "The Baxter Inn")! Never mind the fact that it looks like a mix between a garbage dump and a seedy bar. It wasn't. That's called "hipster" these days.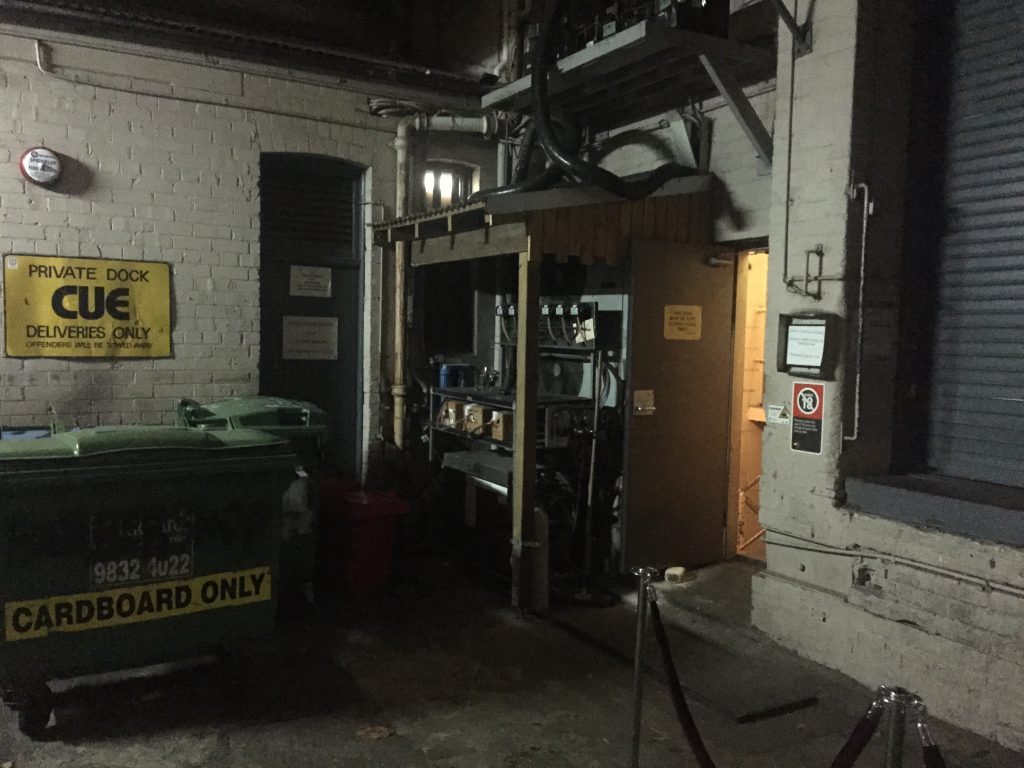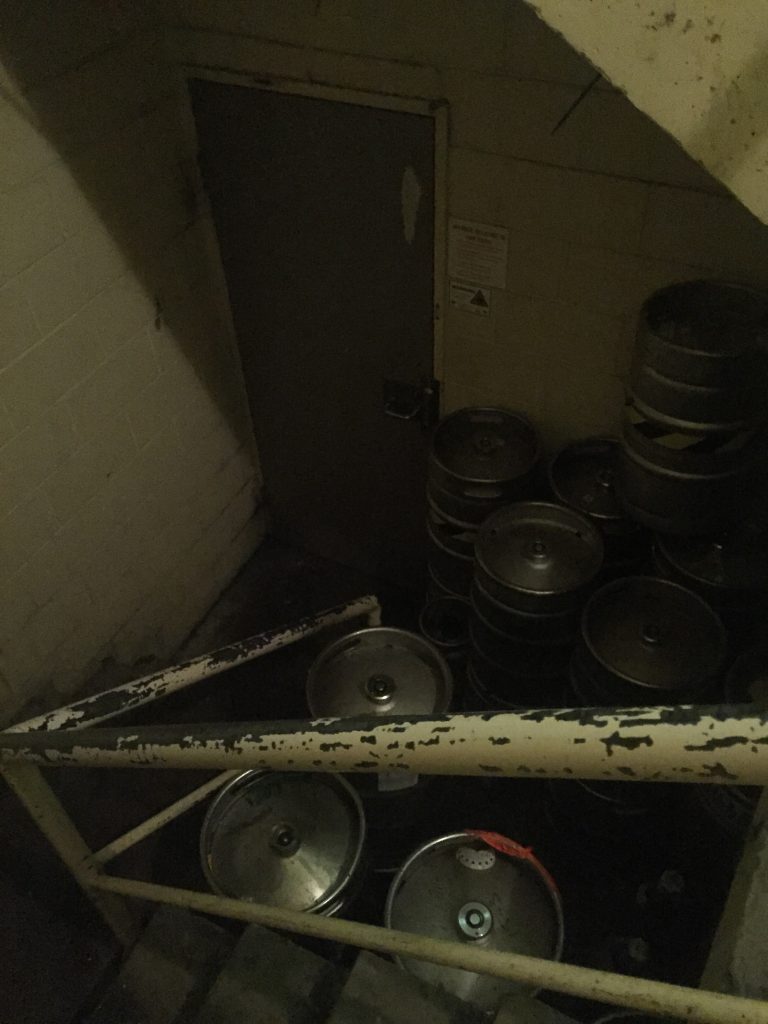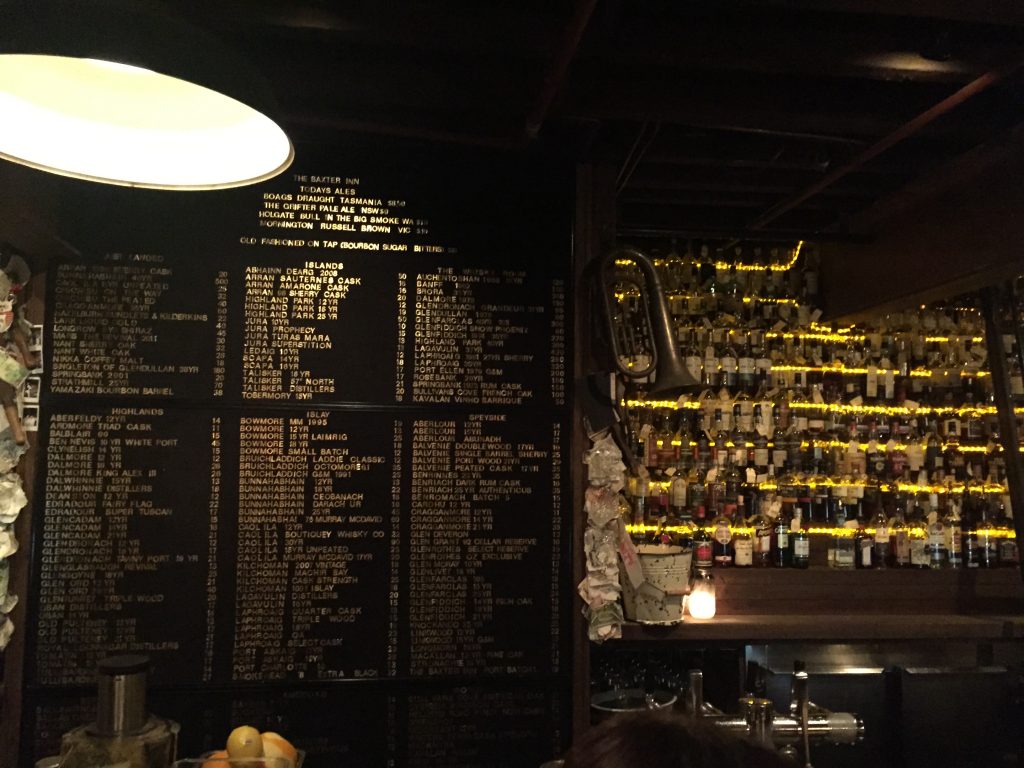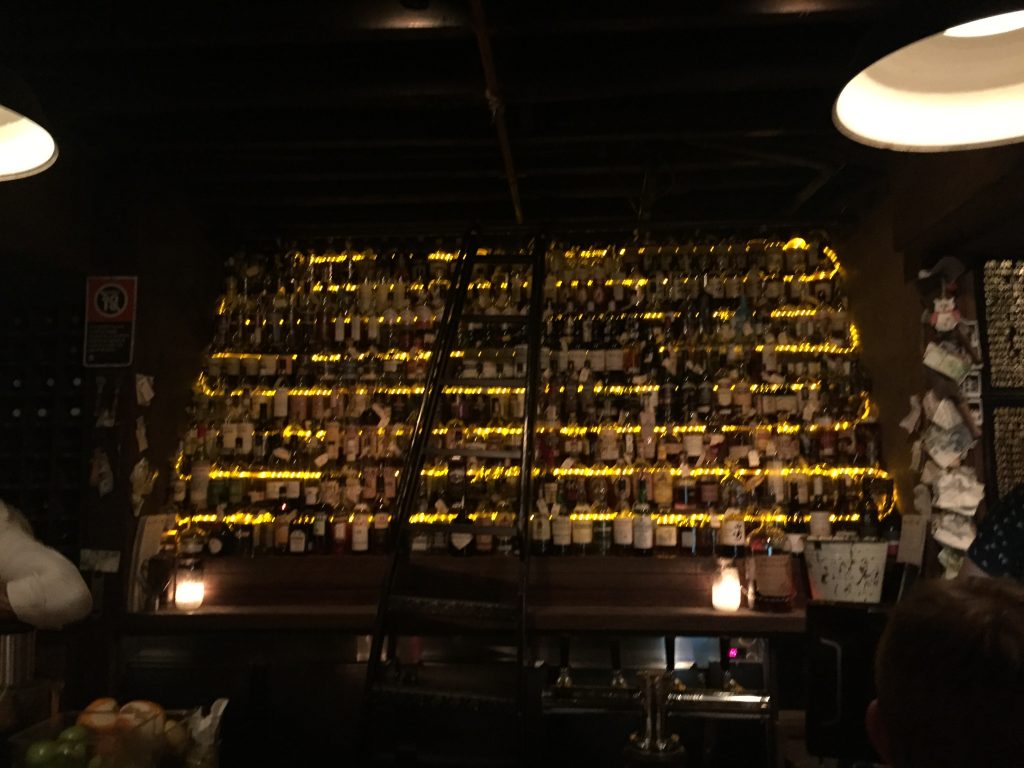 And skilled men take orders.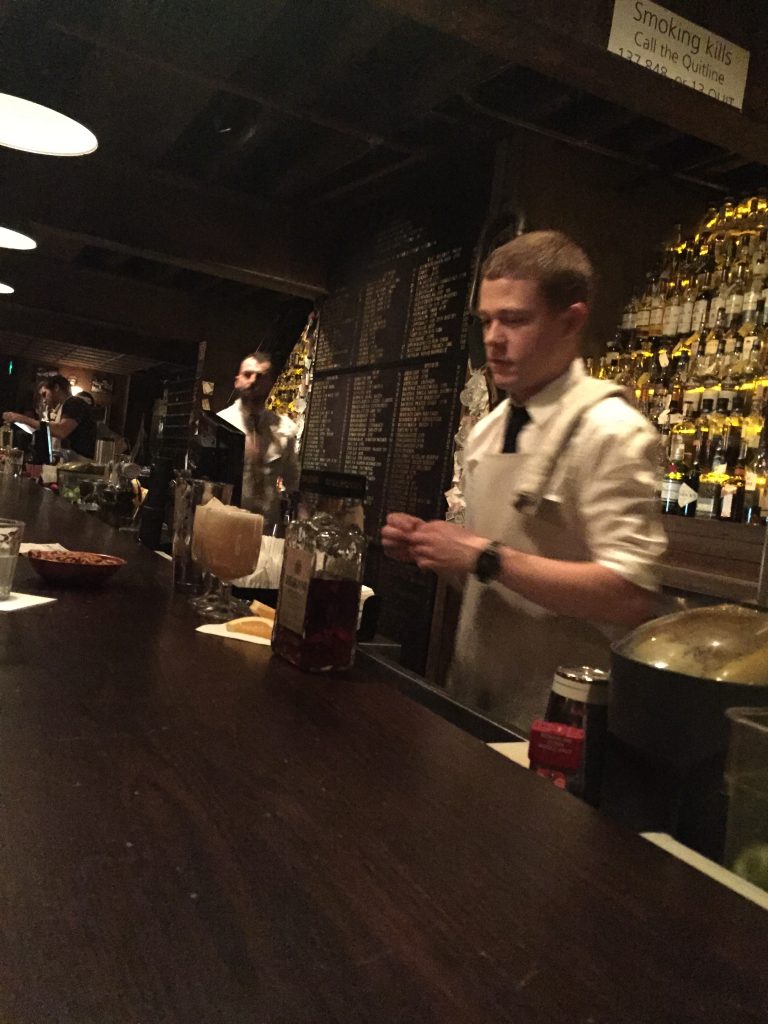 Of course, whiskey doesn't keep one's stomach particularly full, so it was a good opportunity to try some Aussie beef, as well. Kingsleys to the rescue!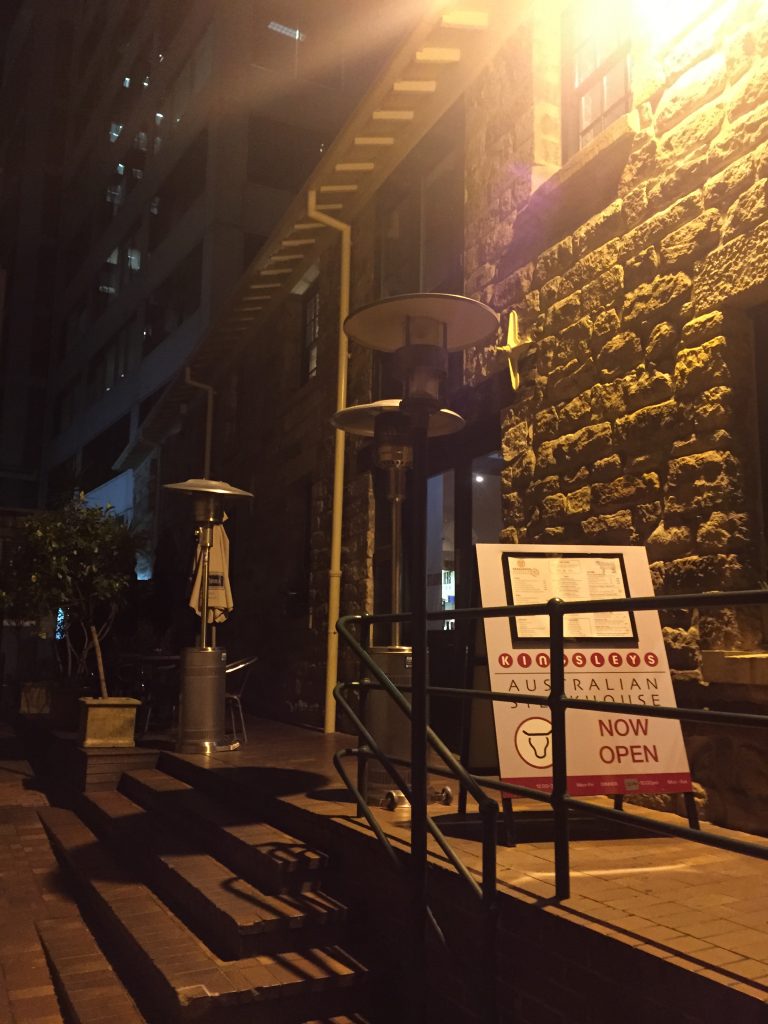 The place was fairly empty, though admittedly, it was a random weekday.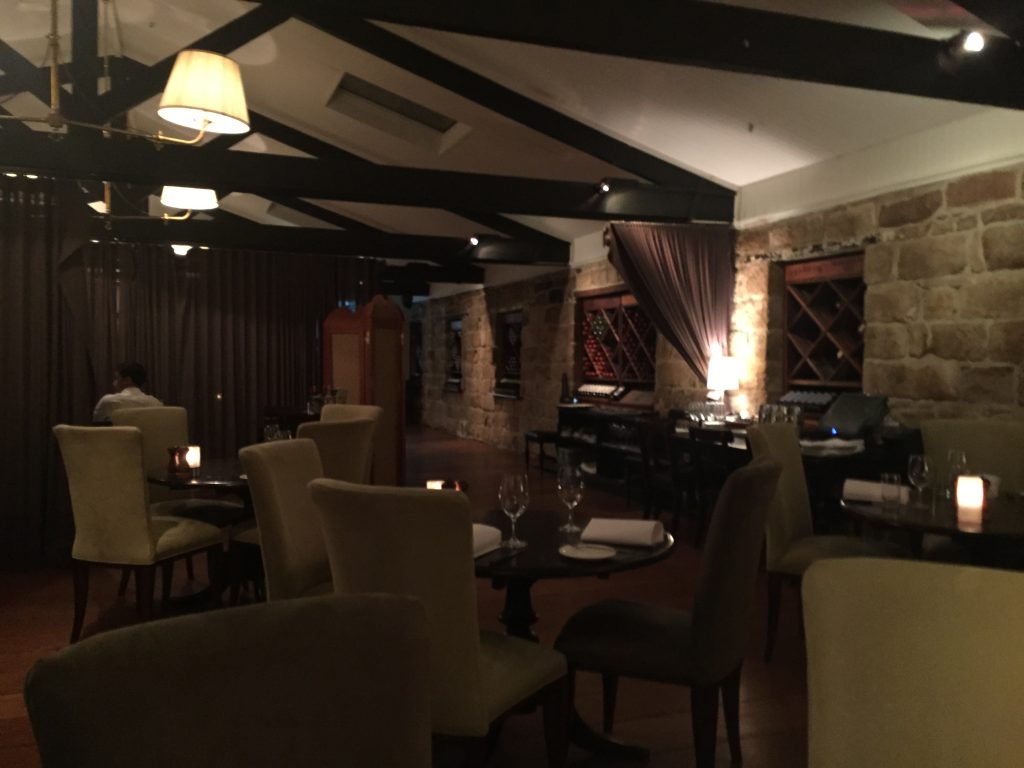 Bread and appetiser. The bread was excellent.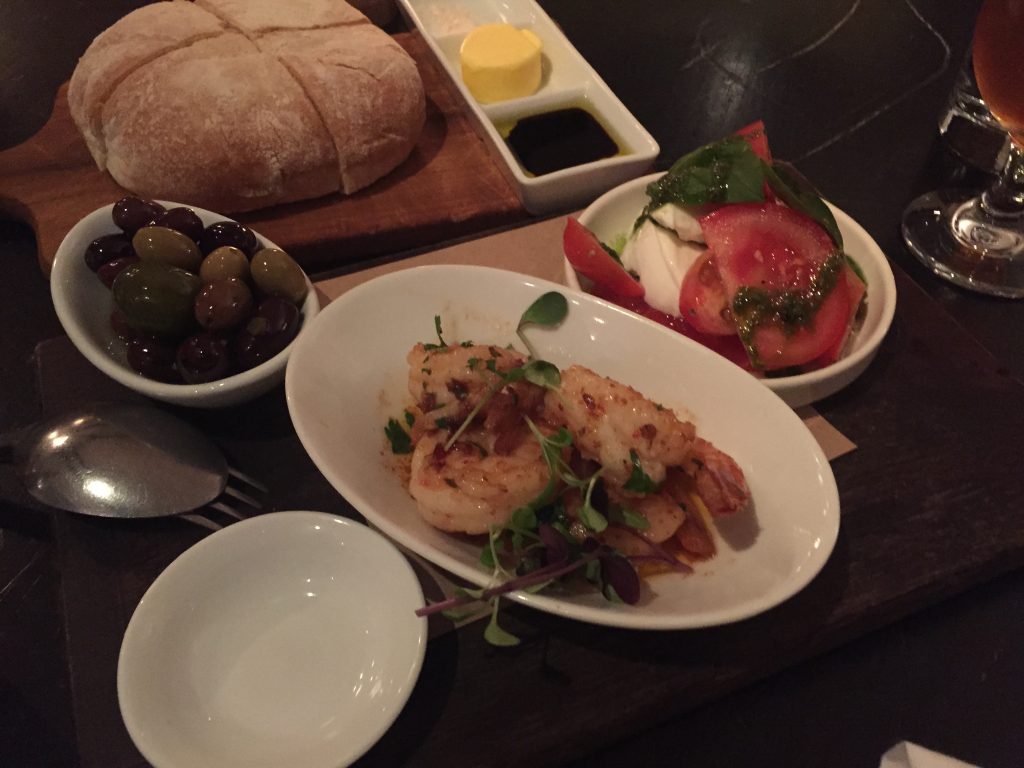 The steak was really legitimately good. It wasn't the best steak I've ever had in my life, but it was certainly very good regardless.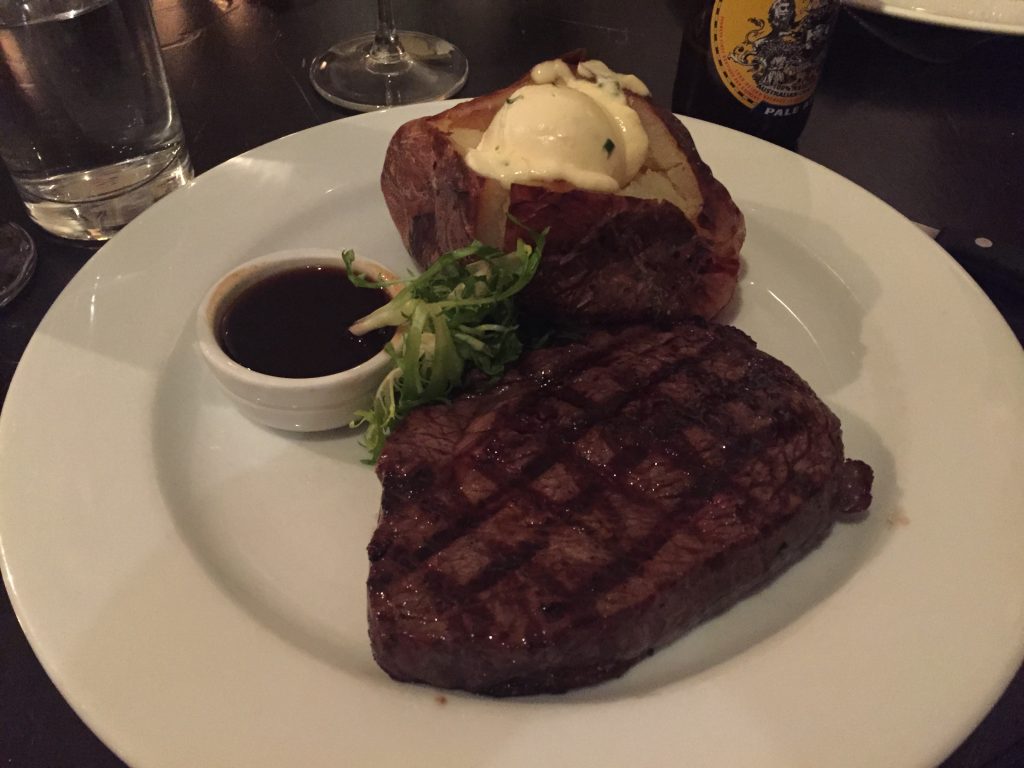 After dinner, we went to walk around the Harbour and the downtown area. I managed to get to Sydney during the festival of lights called Vivid Sydney. It's a really cool arrangement where a bunch of projectors are set up around the city, and they project various animations onto the buildings. Ottawa does that for Canada Day, when they project the entire history of Canada onto the Parliament Building, but this was far more impressive because most of the downtown core was converted into ad hoc screens – some buildings were showing as haunted castles, others as redecorated mansions, and so on. Really, a very cool idea.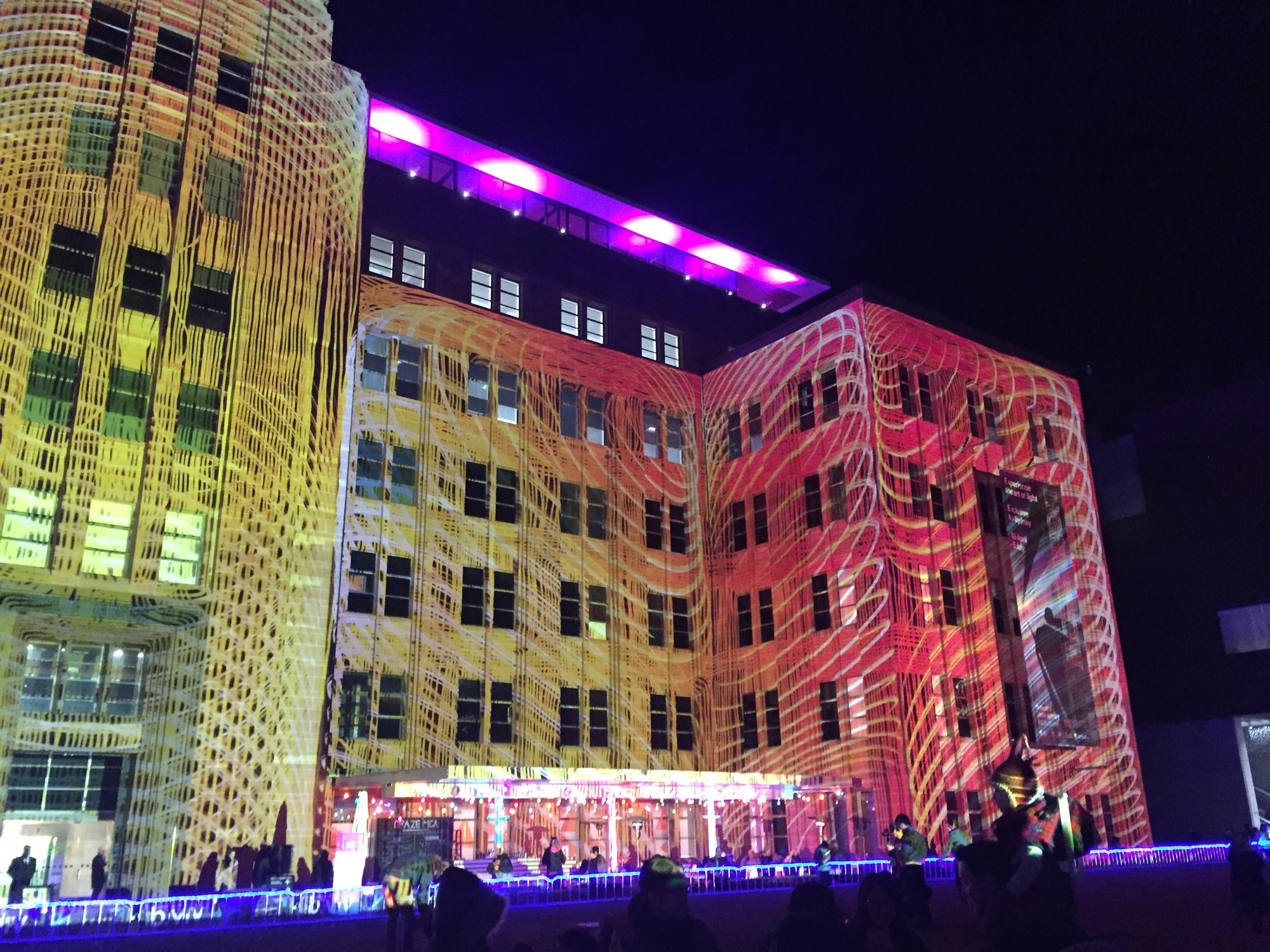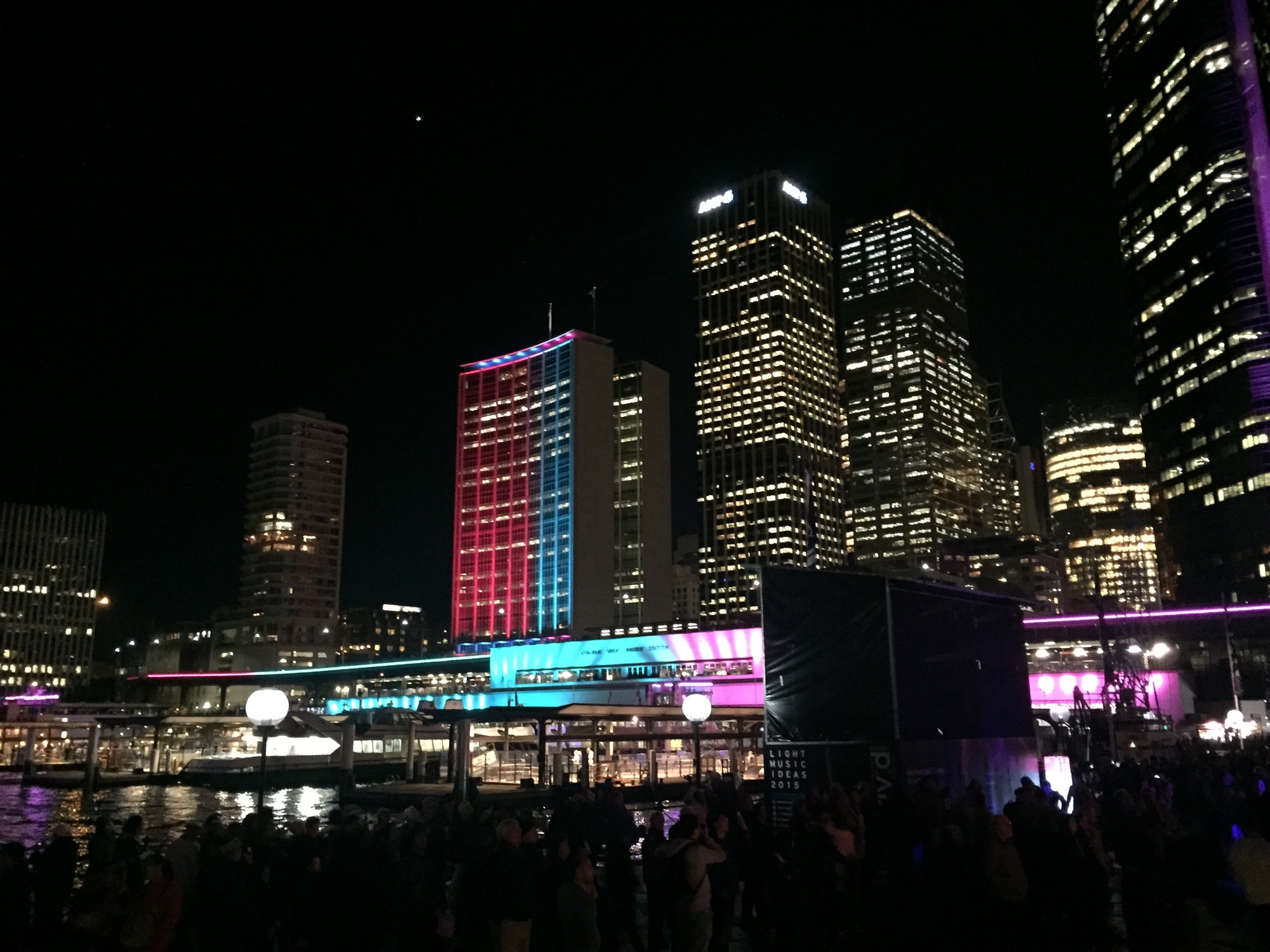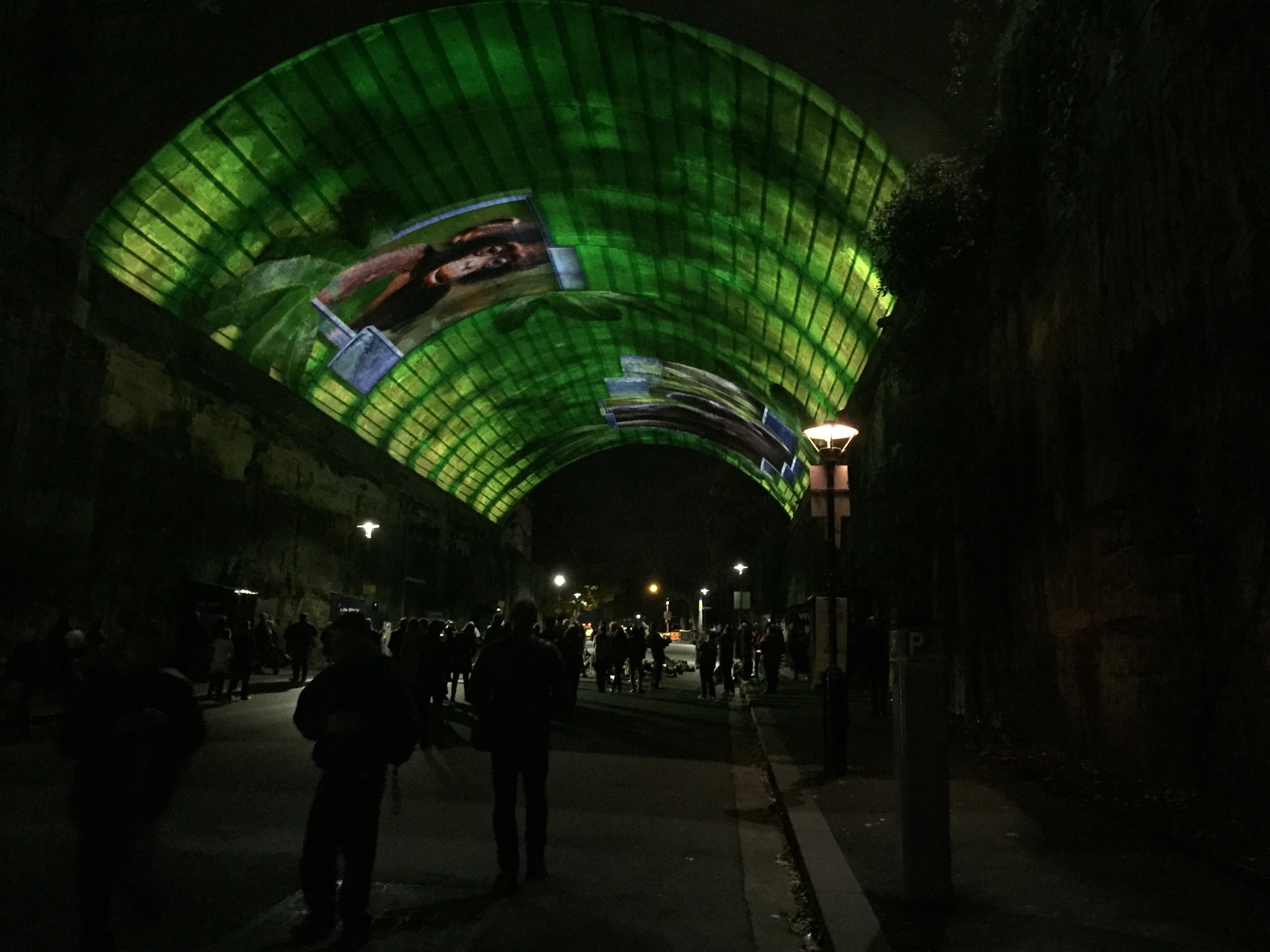 Some people were taking it REALLY seriously.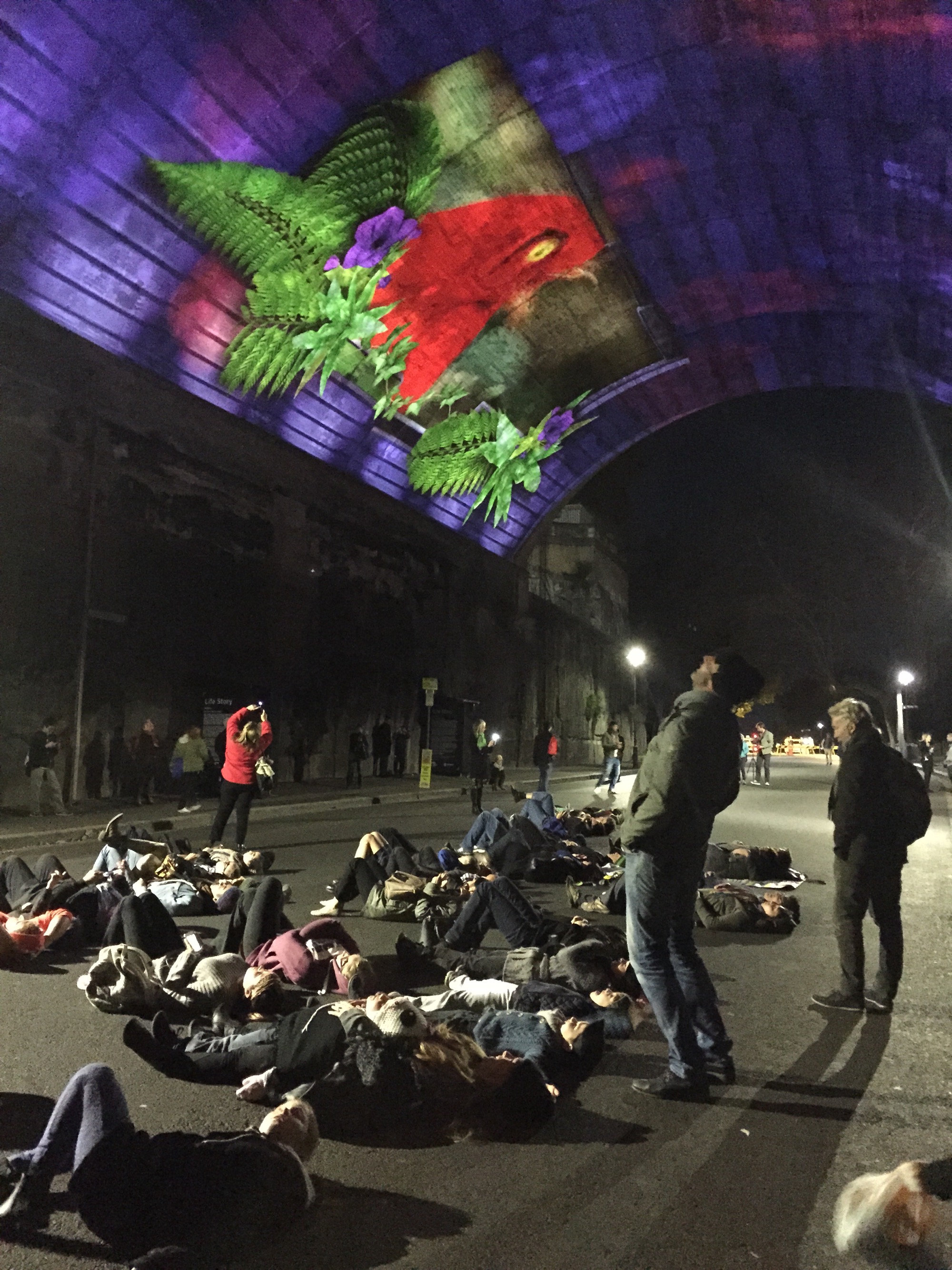 In their defense, though, the movie was pretty cool.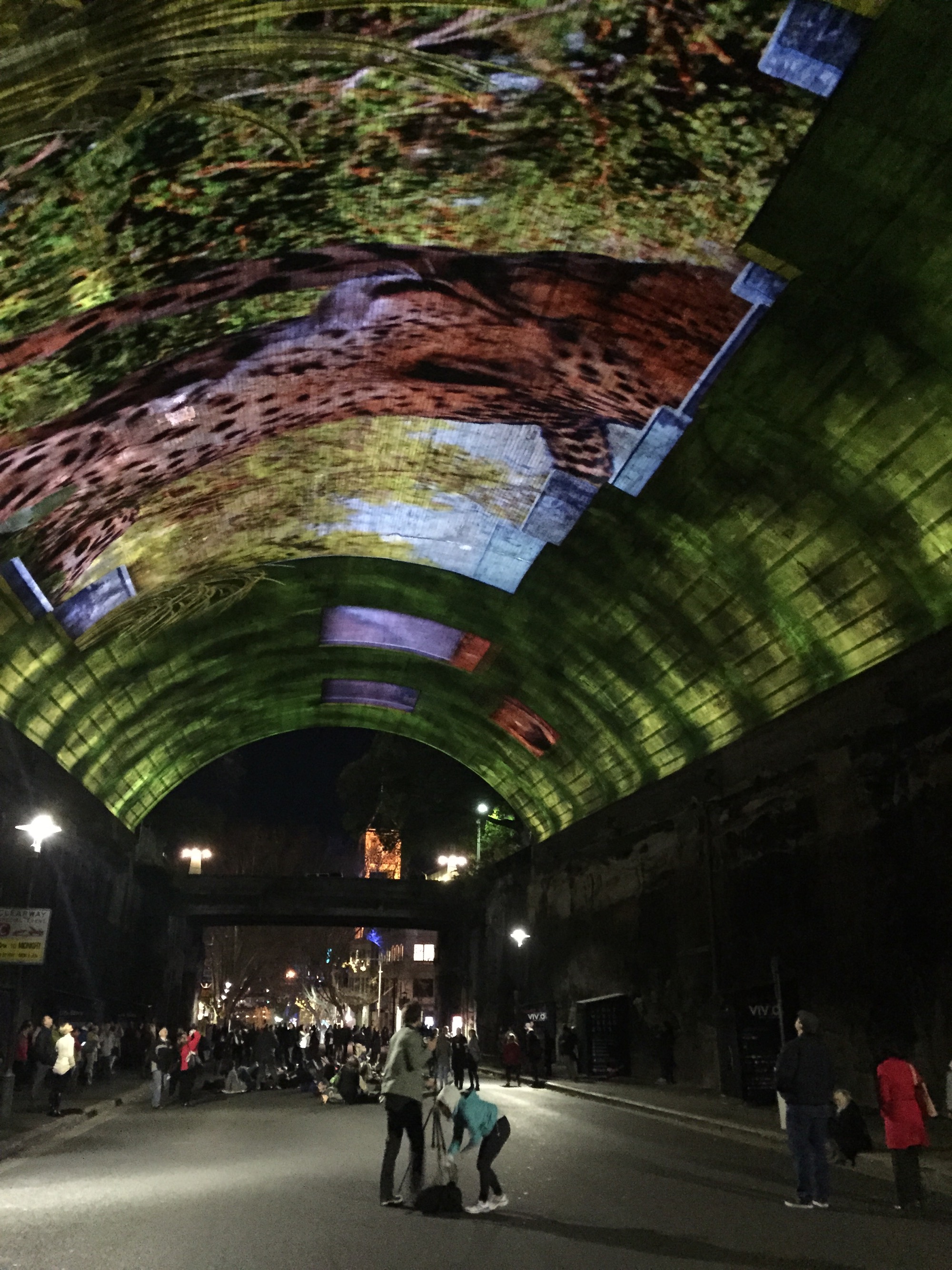 More people taking things far too seriously: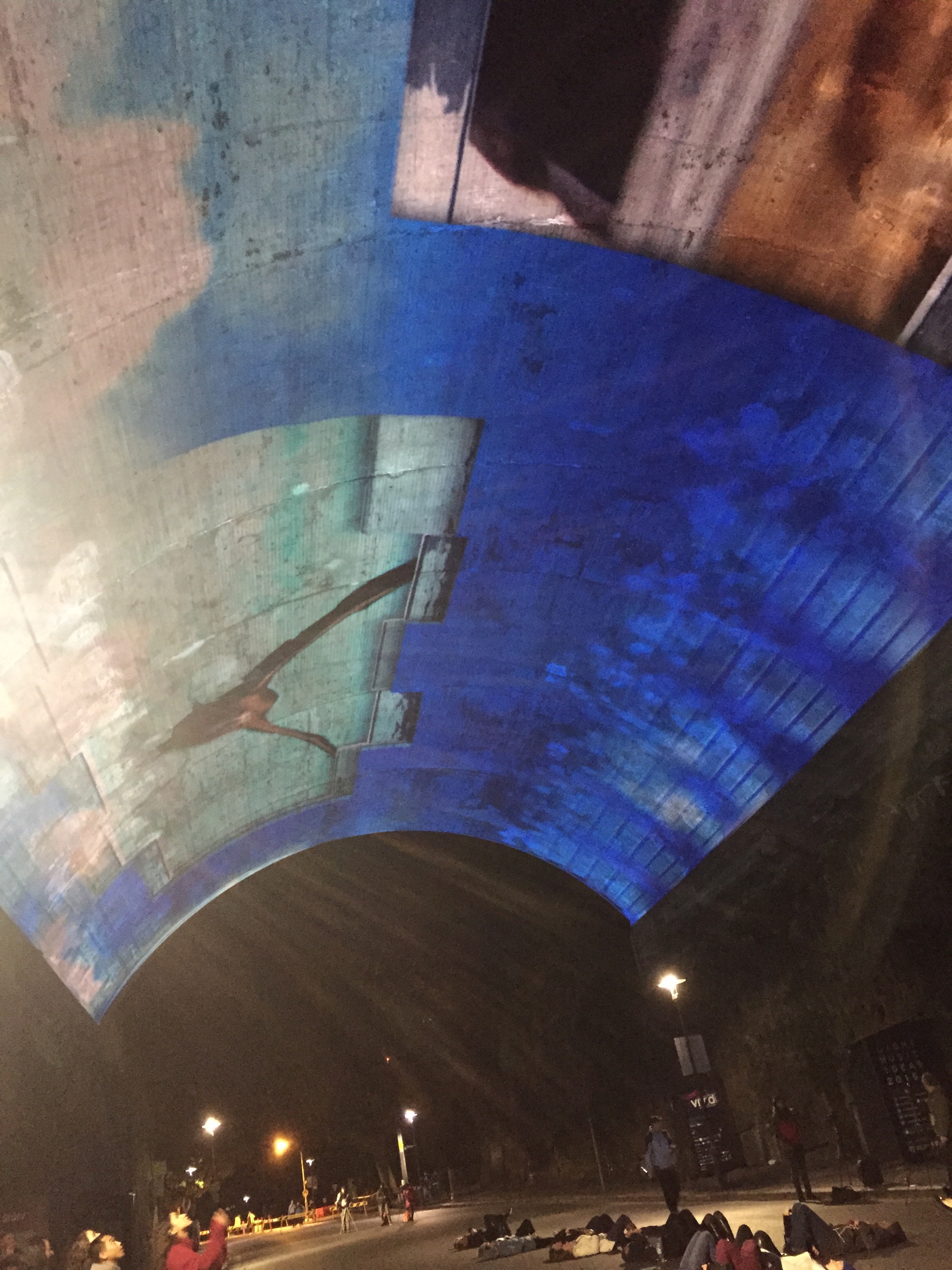 And some more on-the-wall projections.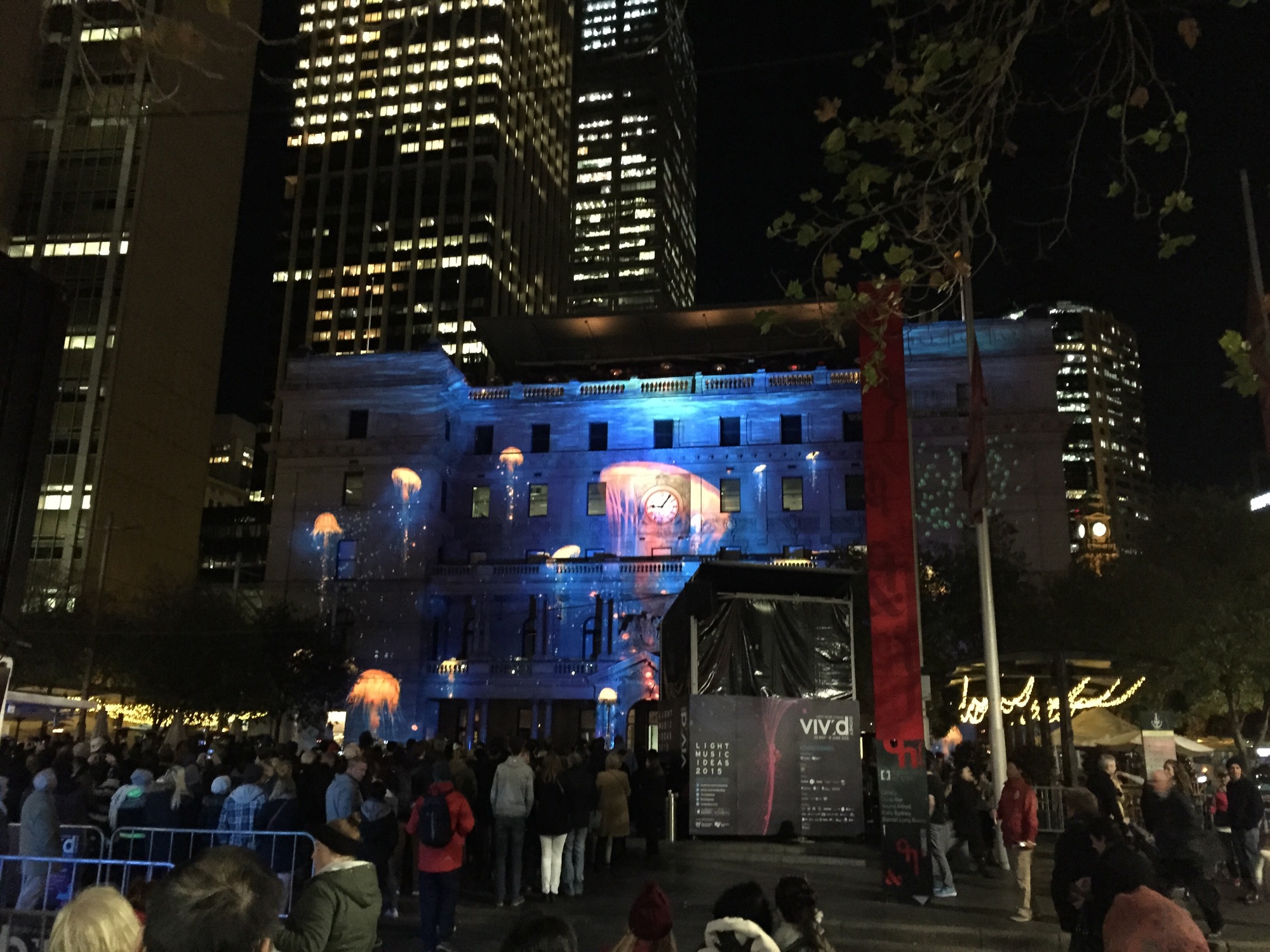 The next morning, just before I went to the airport, I saw this: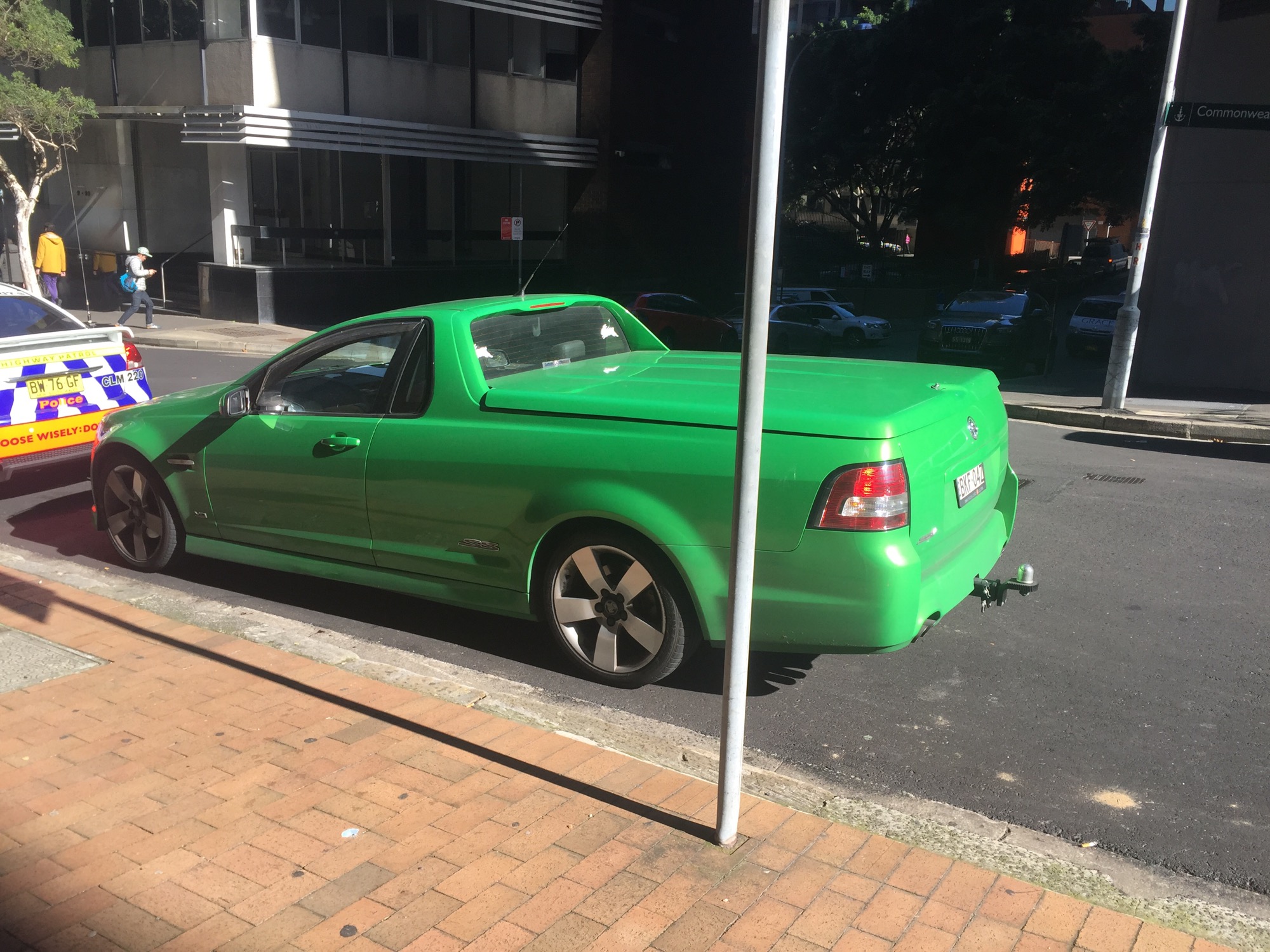 The famous Holden Ute SS V8 – a pickup truck with a Corvette V8. Oh, I love Australia.
Stopped by the Air New Zealand lounge, which I still consider to be the best chain of lounges in Star Alliance – though places like the Turkish one in Istanbul are great, it's a single location – whereas ANZ has amazing lounges wherever they go.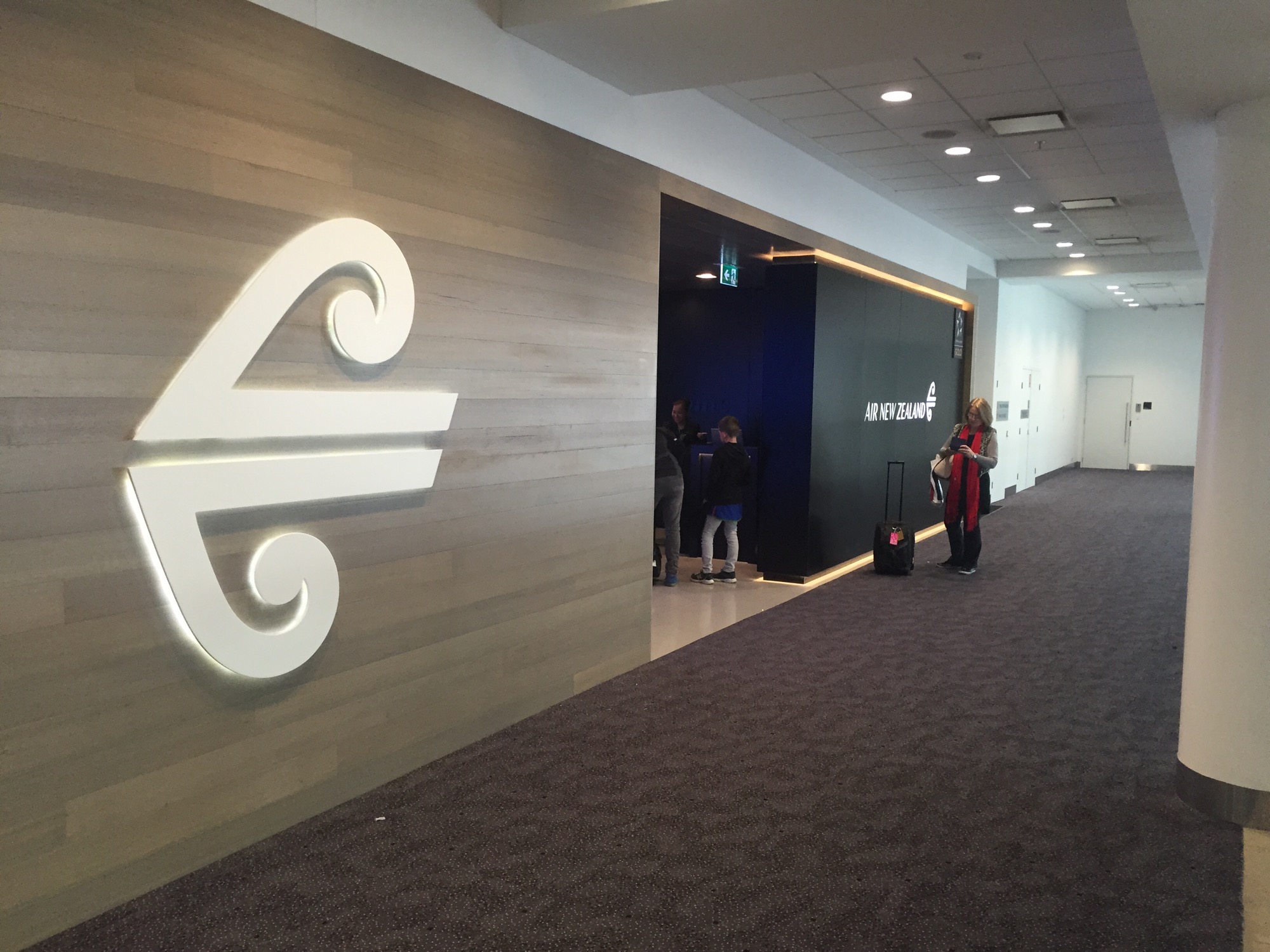 Stylishly decorated…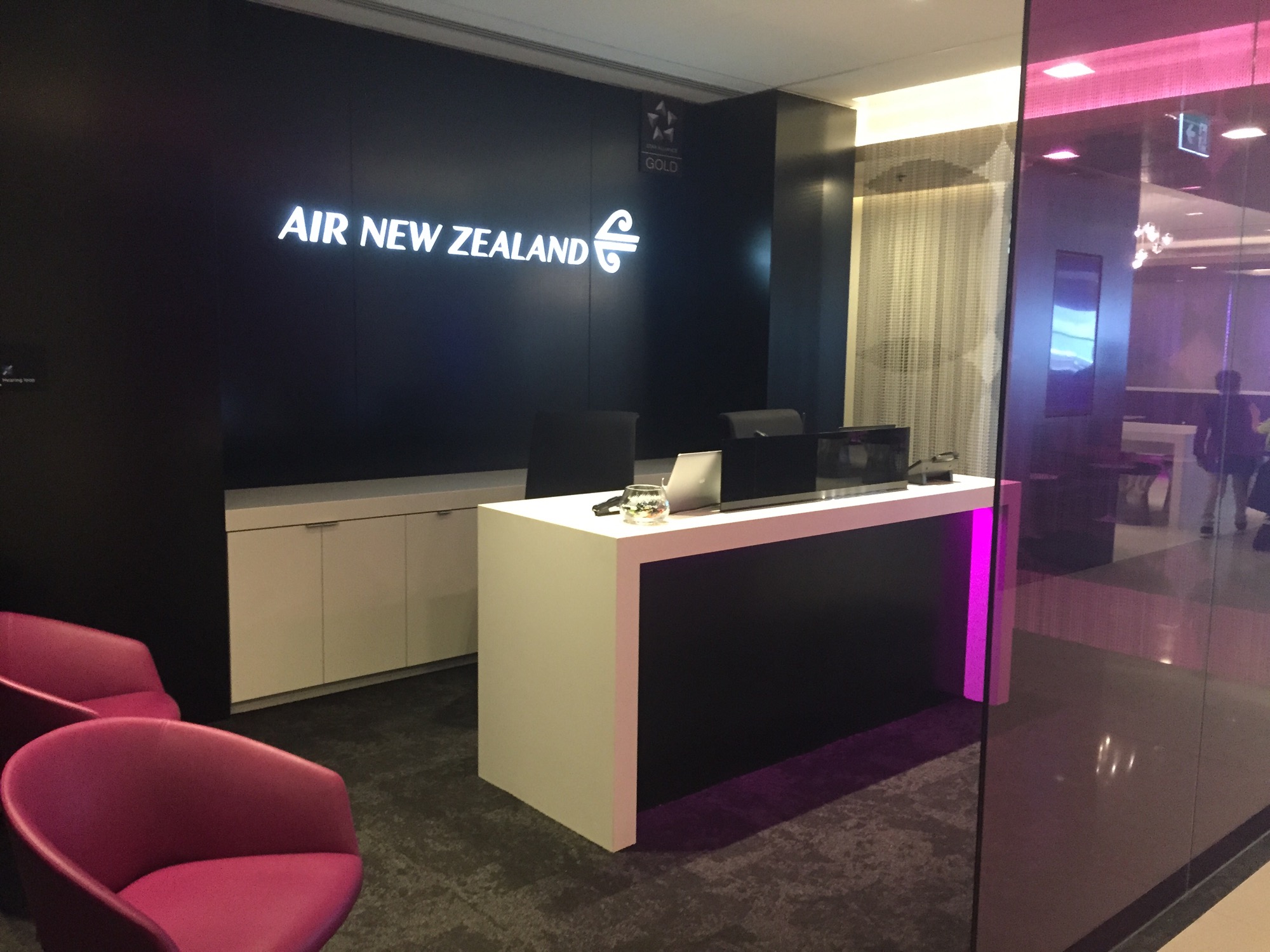 … and with hot food! Imagine that!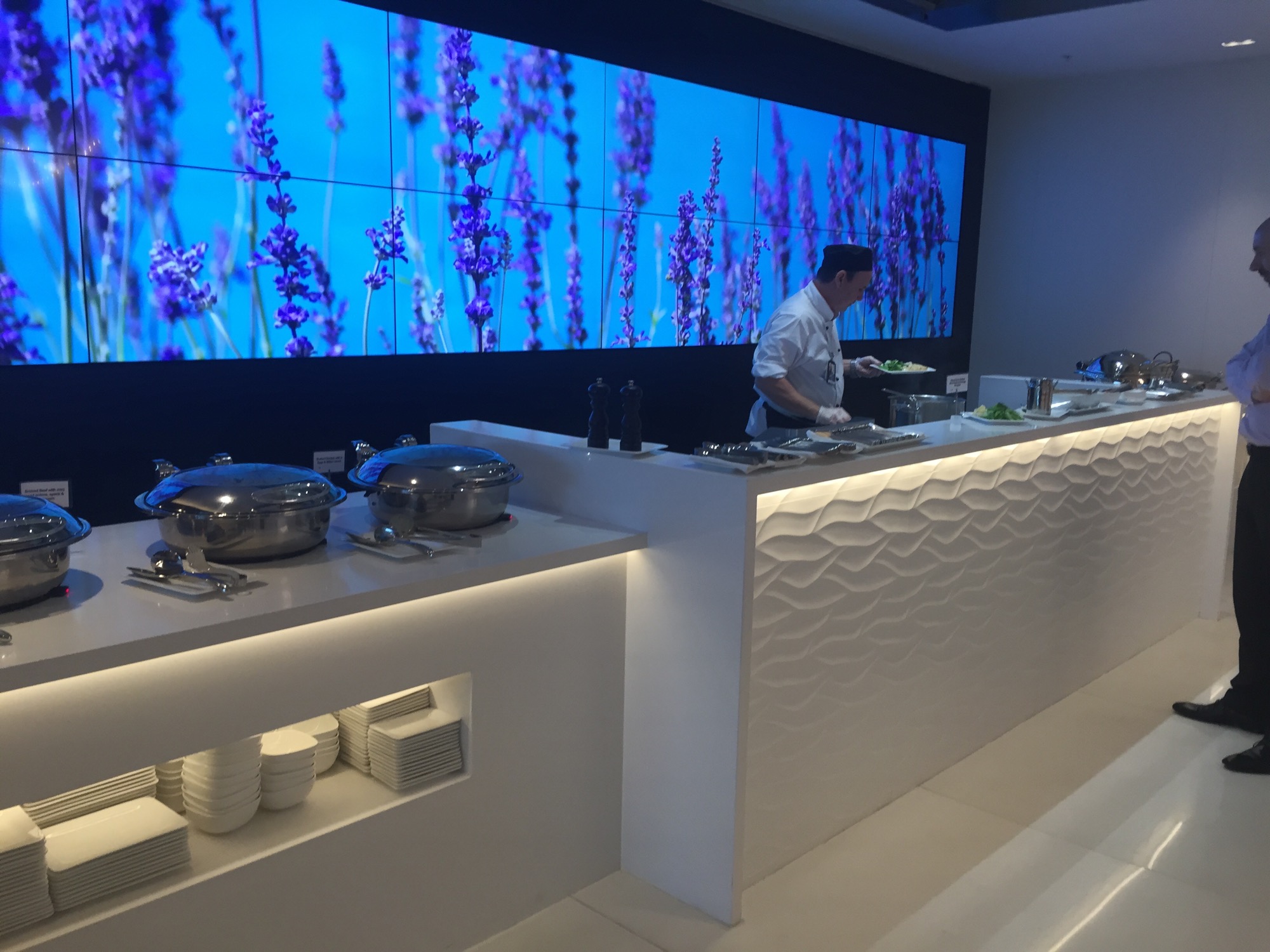 Cold food available, as well.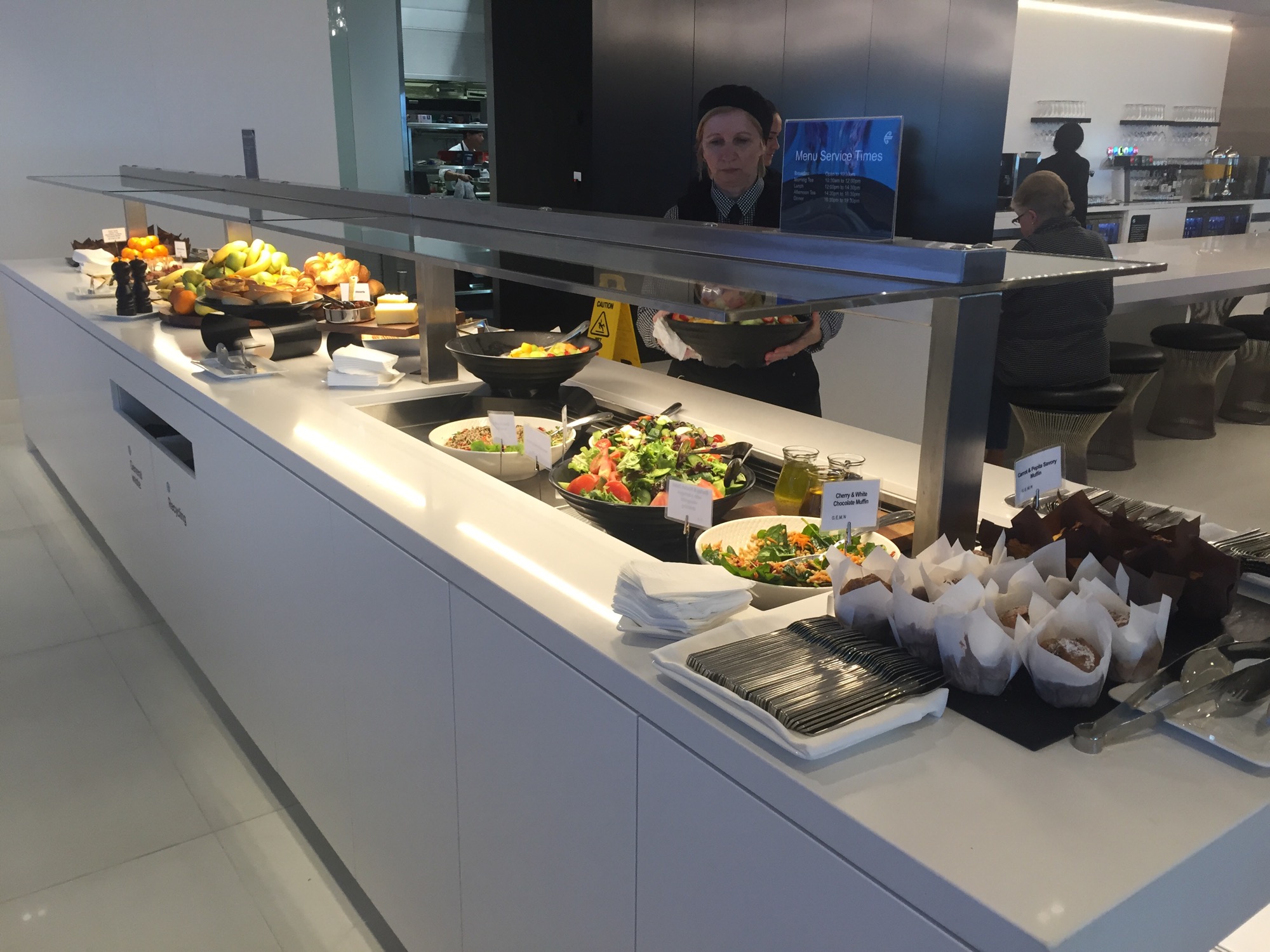 As we gained altitude, I saw something in the middle of nowhere which was pretty cool.
… yeah ….. that would be Ayers Rock.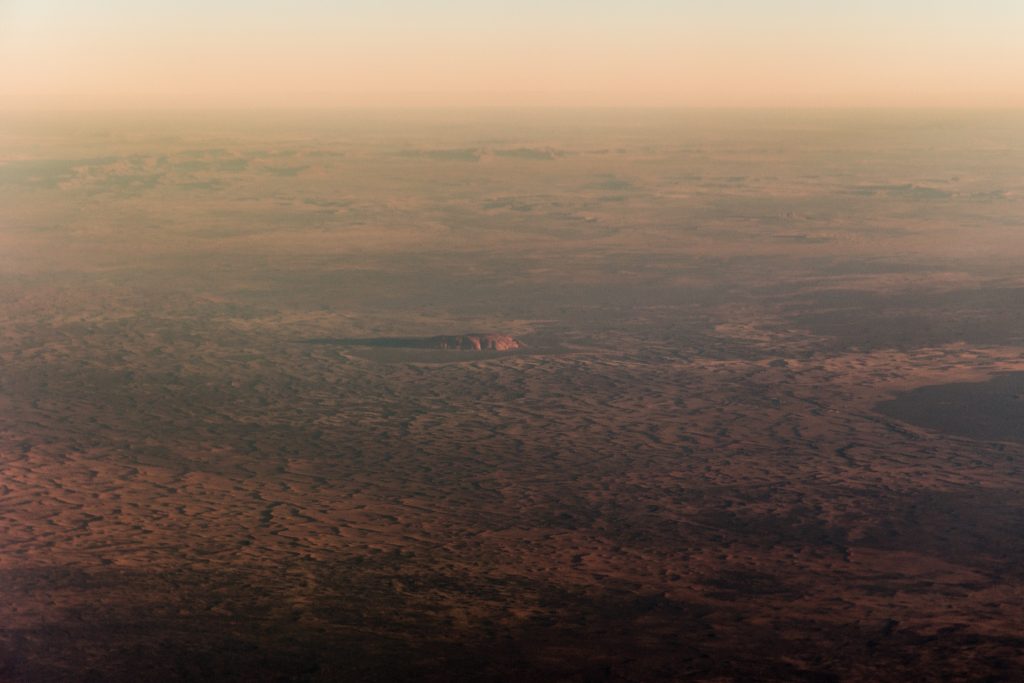 And as we left the coast of Australia into the sunset, it was time for new adventures in another country.