The following week after my mad blitz to Komatsu and Miyazaki, I continued my visits to places less travelled in Japan, and did a weekend run to Kumamoto. It helped that I had a friend there that I've not seen in some time; I figured I'd go in uninvited and take up his weekend. It also happened to be a region of Japan I knew precisely nothing about, so I figured two days of being there and I'll be an expert and can start making opinions. Isn't that how life works anyway?
Anyhow, the day was extremely clear, so on departure, the view of Haneda airport was absolutely crystal clear.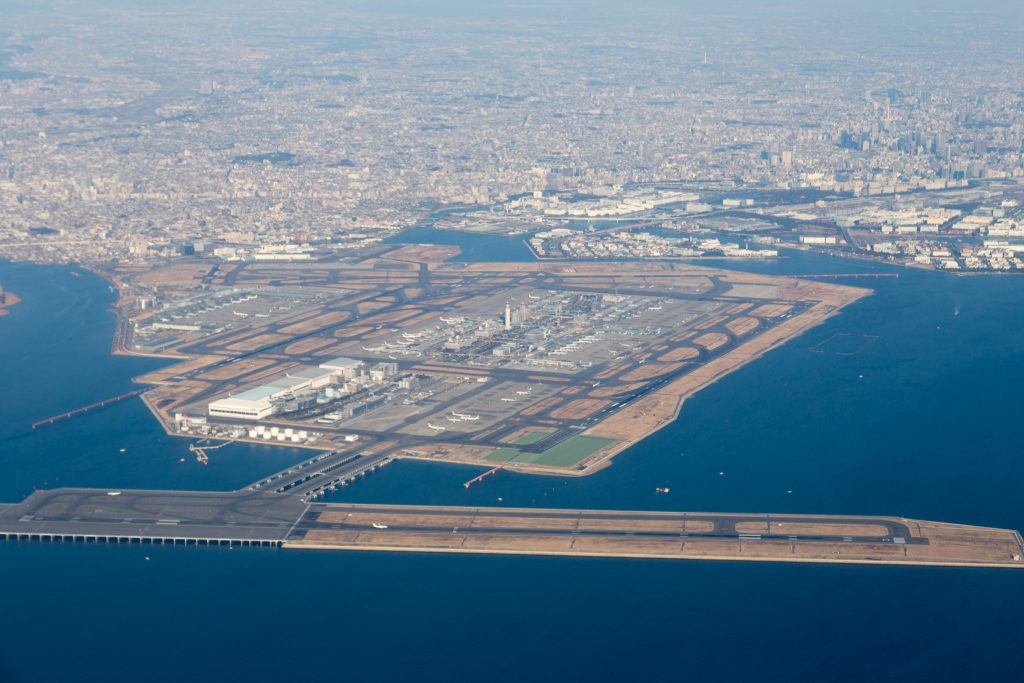 On landing, we passed atop Mt. Aso – an active volcano which was actually acting up right now, hence the smoke coming from it.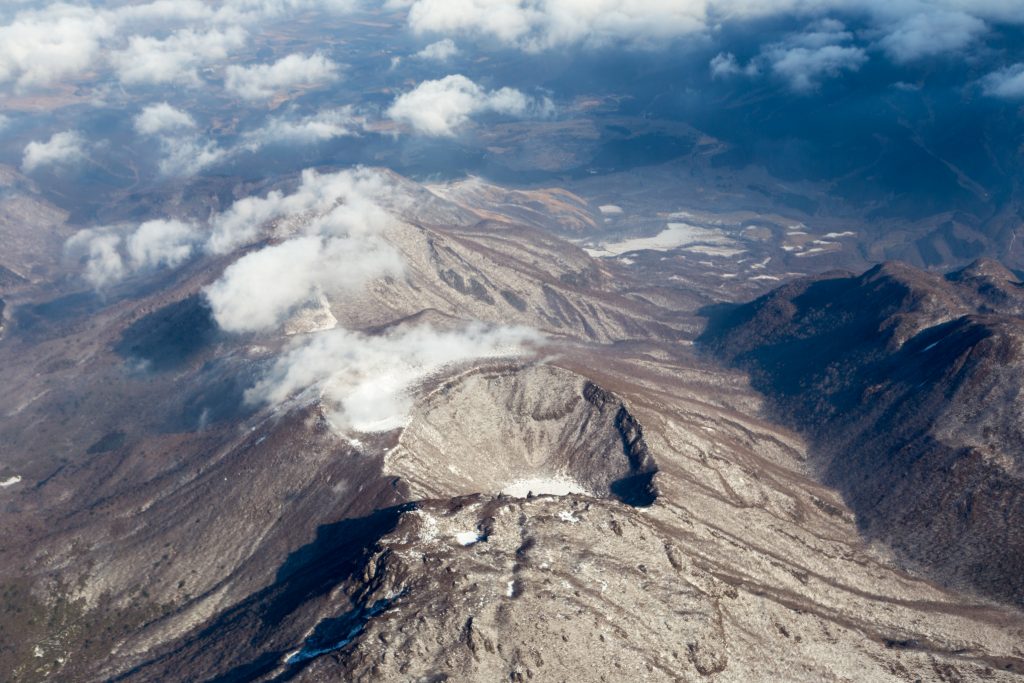 We also passed Autopolis – a racing circuit in the south of Japan who's gone through a pretty crazy history, ranging from being almost a dirt track to having its paddocks lined with Van Gogh, Picasso and Monet paintings, as well as a series of Formula cars made entirely FOR this track. It also flirted with F1, where the owner went to Estoril to convince people to take F1 to this track, and $250K of jewelry and gold was stolen from his hotel room while he was out convincing people. Sadly, the best he was able to do was sponsor Benetton for the 1990 and 1991 season, and get Michael Schumacher to come drive an 430km endurance race in a Mercedes racecar in 1991… and then the whole thing went bankrupt and began changing hands. Today it belongs to Kawasaki and runs the Super GT and various other intra-Japan races. Oh, it also has no transport infrastructure – to get there you have to take a bus from God knows where, so that was a major contributor to the F1 never coming there.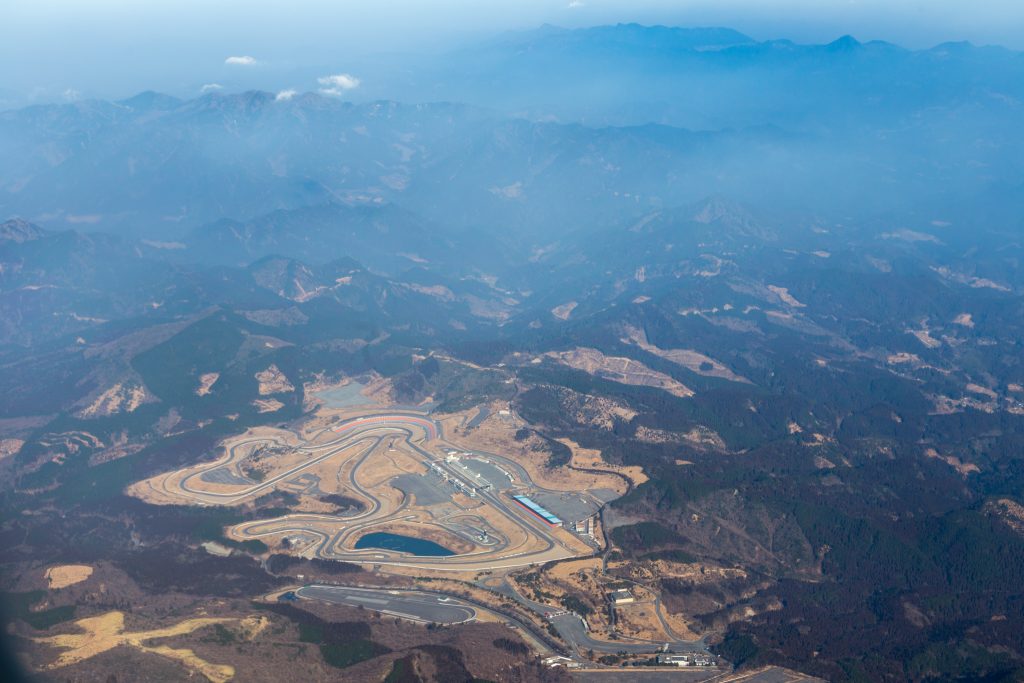 The rest of the land around the whole area is farmland. It was cool to see the plane's reflection.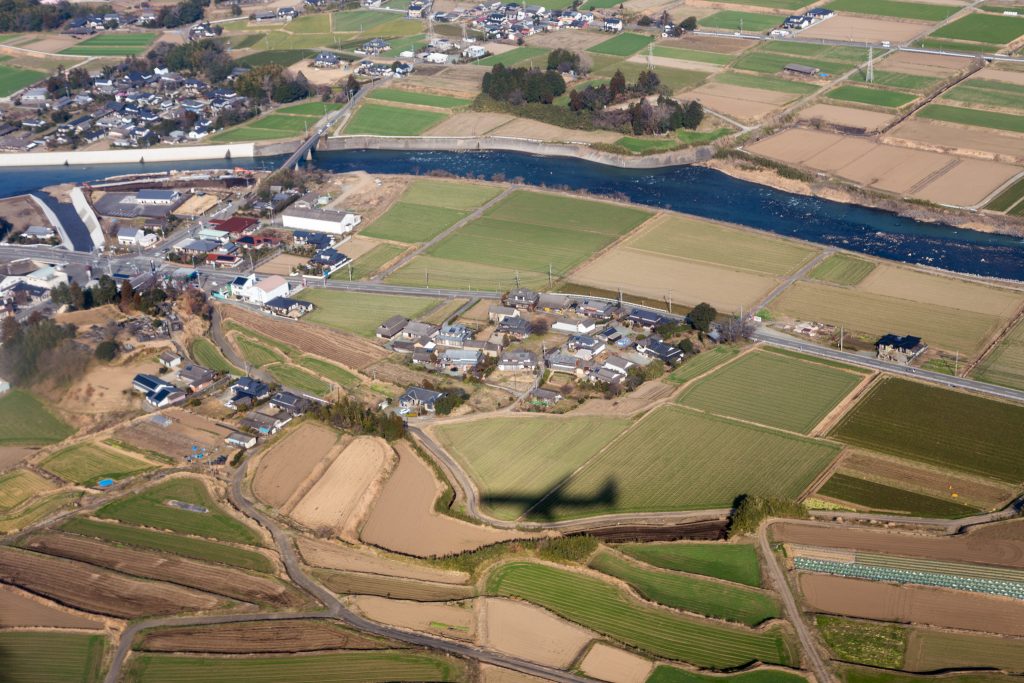 The main city of Kumamoto. These statues represent the heroes of the Meiji restoration, and are located in Takahashi Park, not far from the main castle.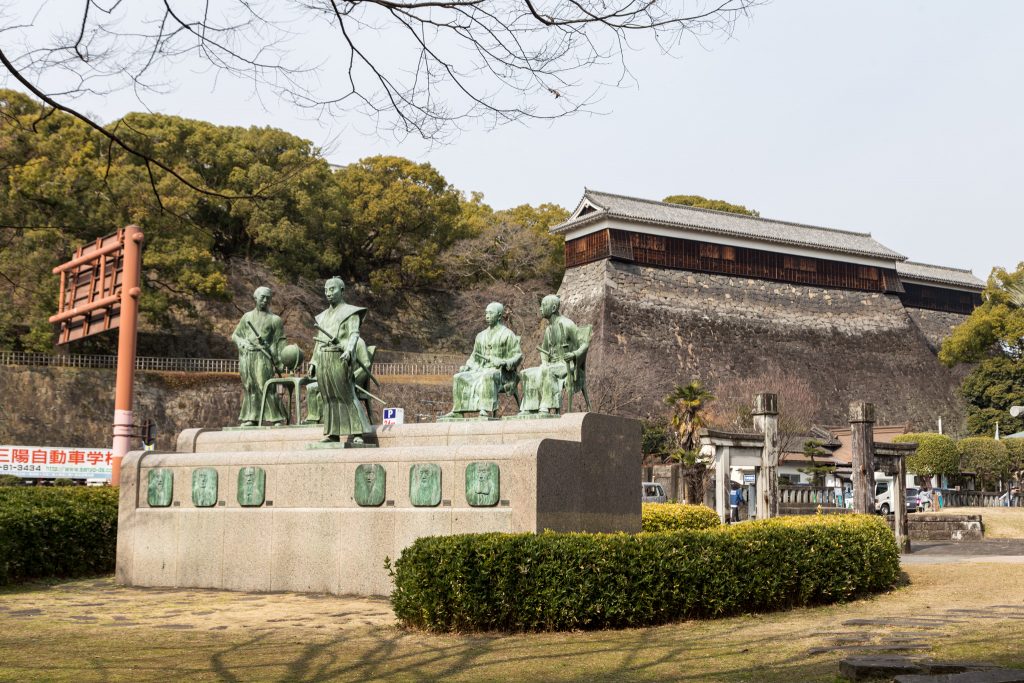 Street cars are always fun to see. A number of cities in Japan still use them for everyday transportation.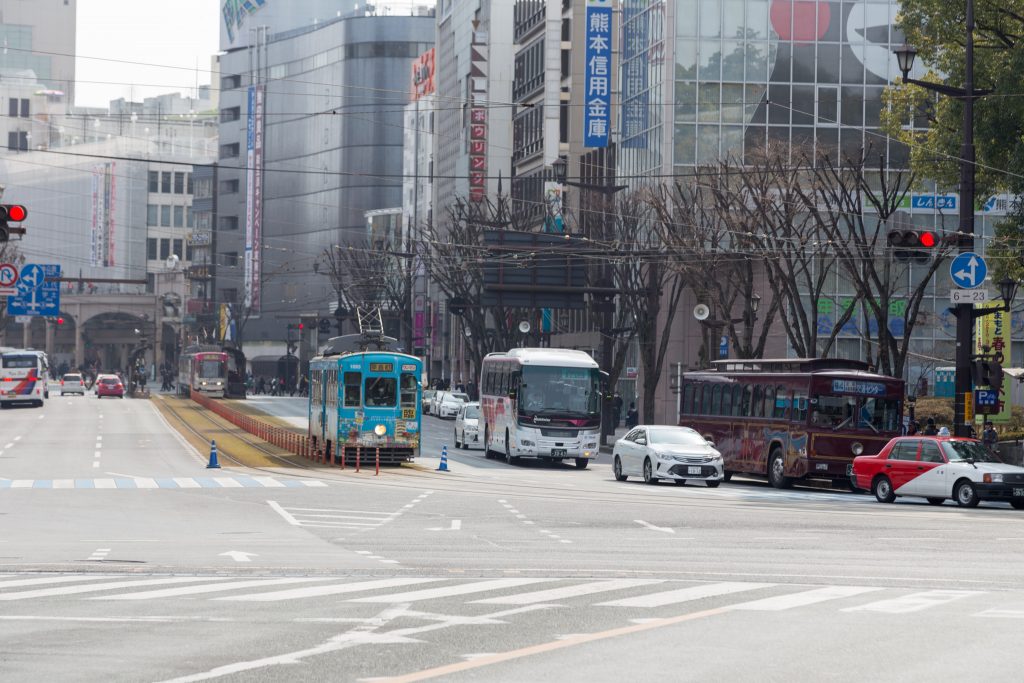 One of the walls of Kumamoto Castle.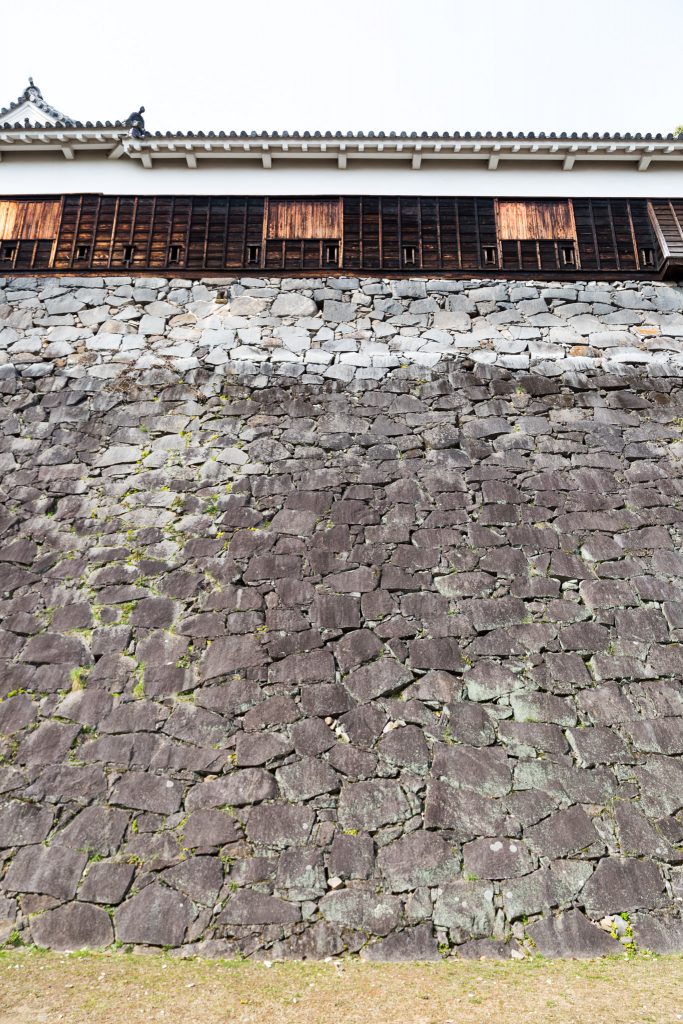 View from the castle grounds onto the city of Kumamoto.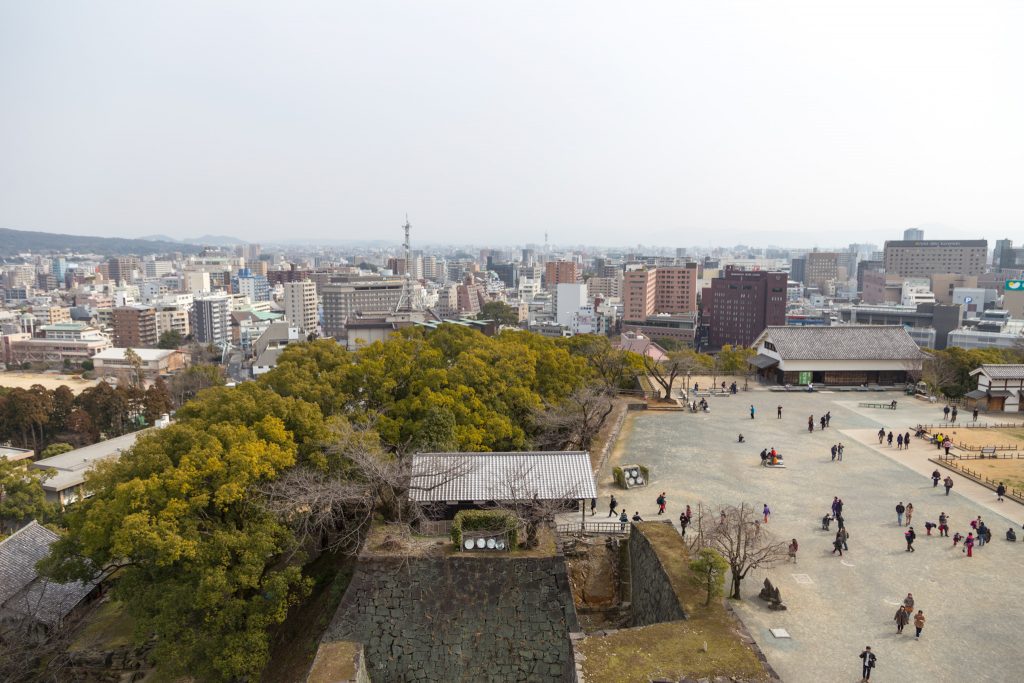 View of the castle. It took me hours to find a place that didn't have a thousand people in the shot – but on the other hand, in this shot, someone is being ID-checked by the police, so I'm not sure if it's a better composition or not.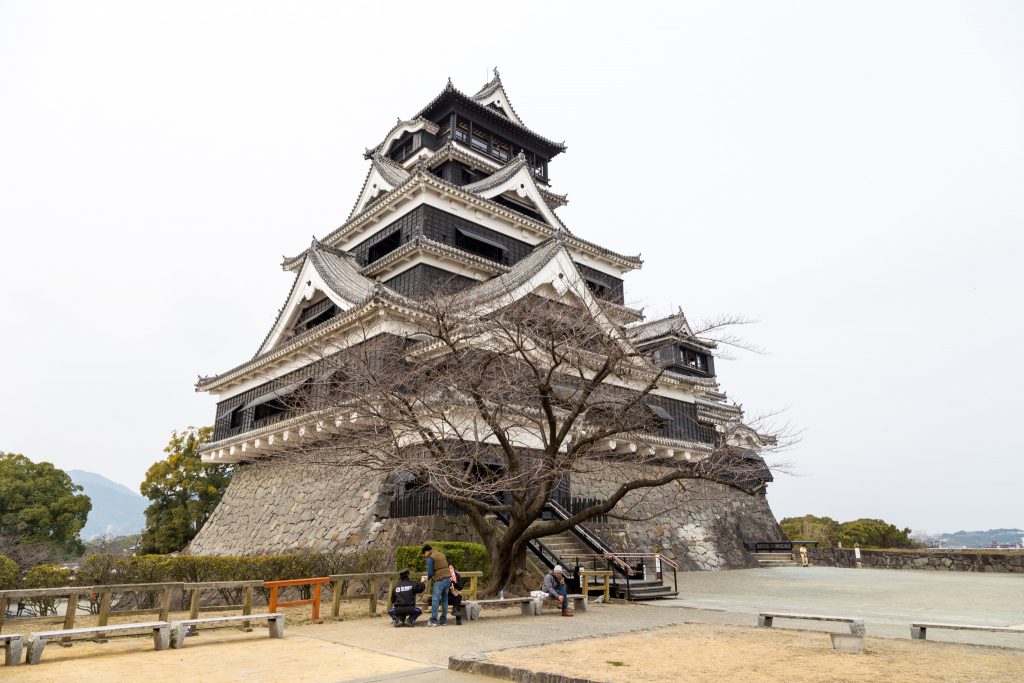 The inside of the castle. Unfortunately (as is the case with almost all castles in Japan, though, besides Himeji and Matsumoto) – the castle is a replica. The original was destroyed (burned down in the late 180ss), and it was rebuilt in 1960 with almost all but a few ancillary buildings being brand new. You can see this by walking around the inside – though Japan tends to keep everything fresh and new regardless of age, you can tell that this is really new.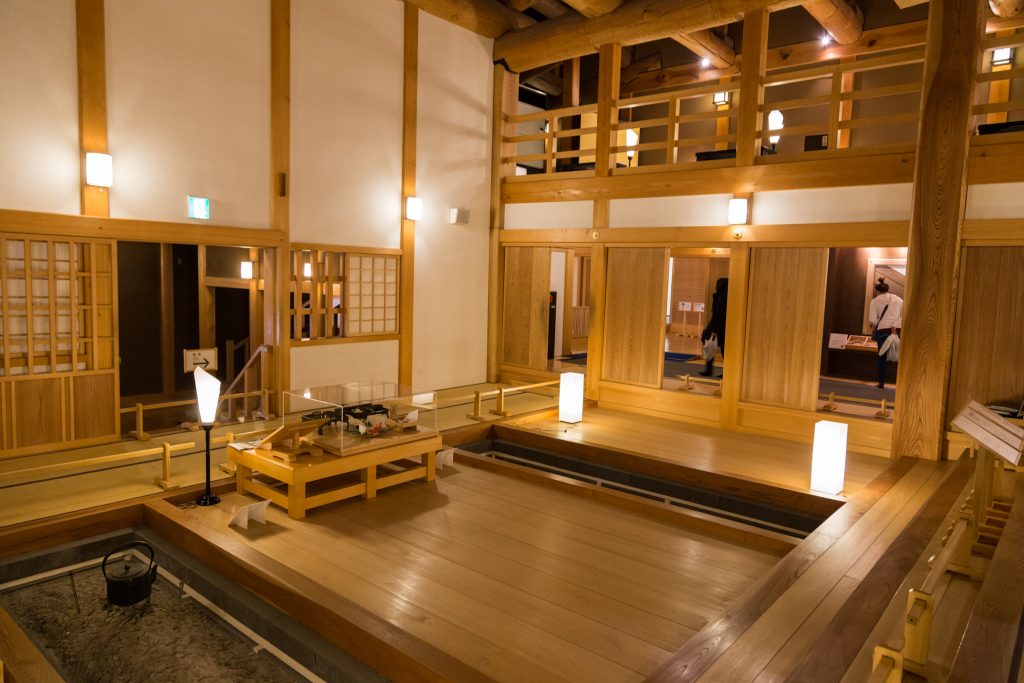 In fact, some of the areas could be straight out of an office building.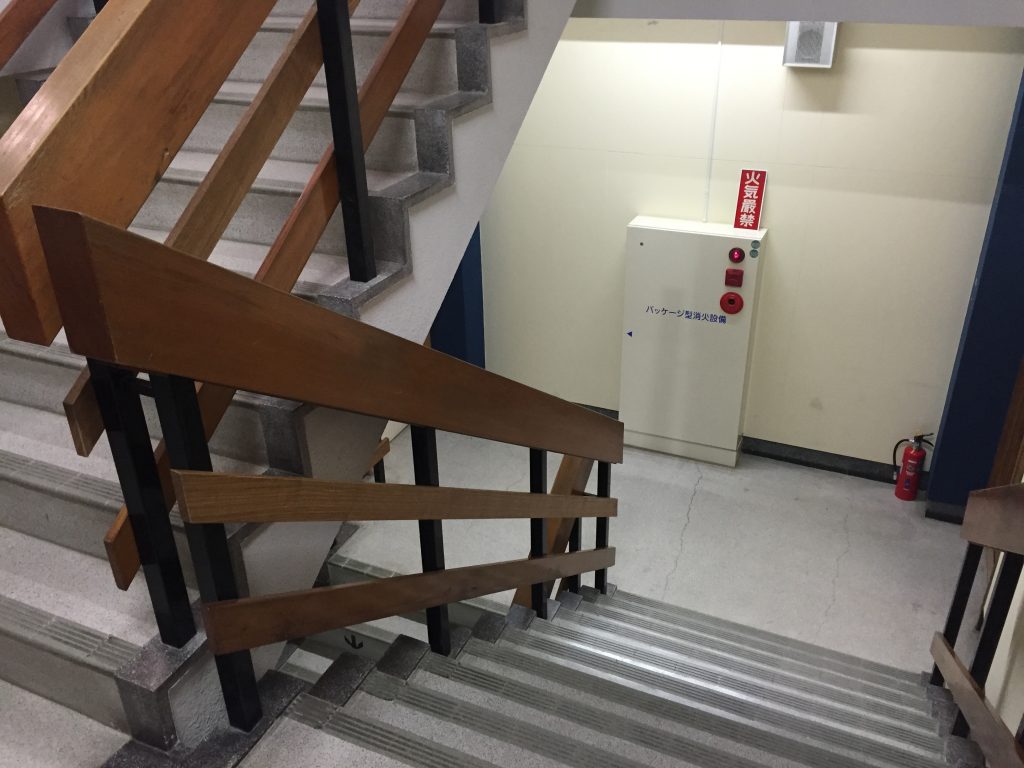 There's a room that plays the story of the reconstruction on loop.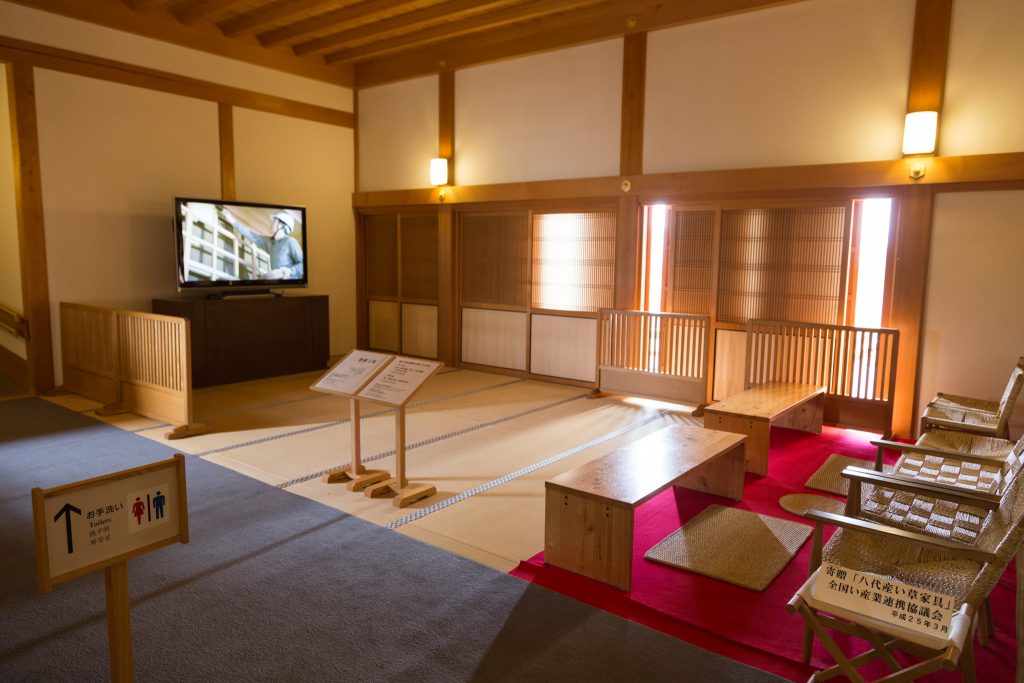 A long gallery with lots of doors leading somewhere that you cannot access.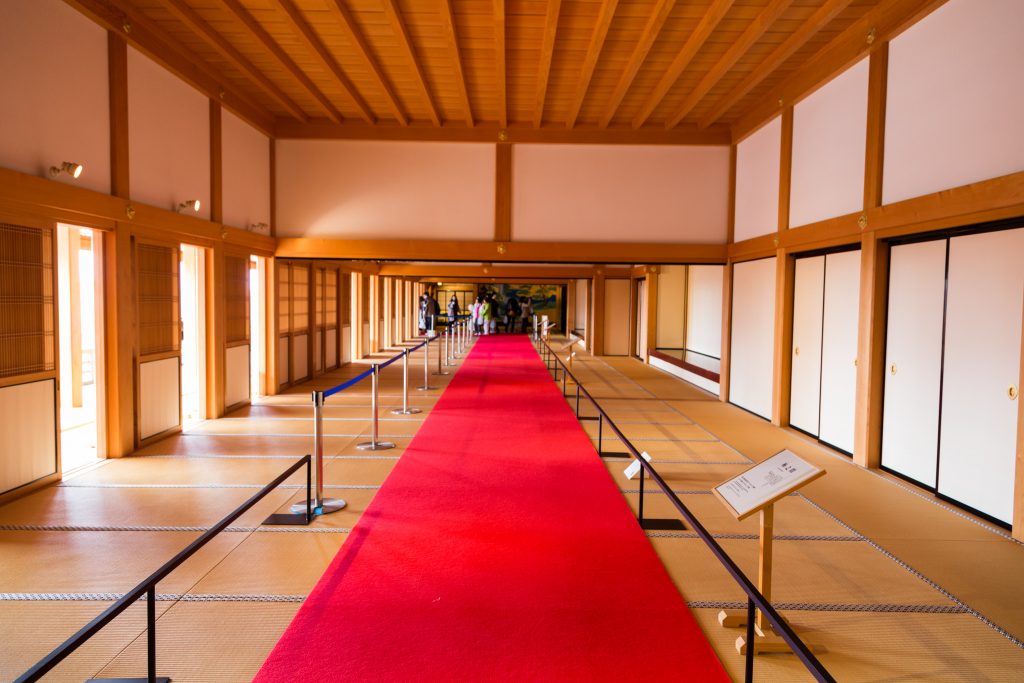 The rooms of the shogun and the key dignitaries, complete with accurate reproductions of the major art pieces of the era.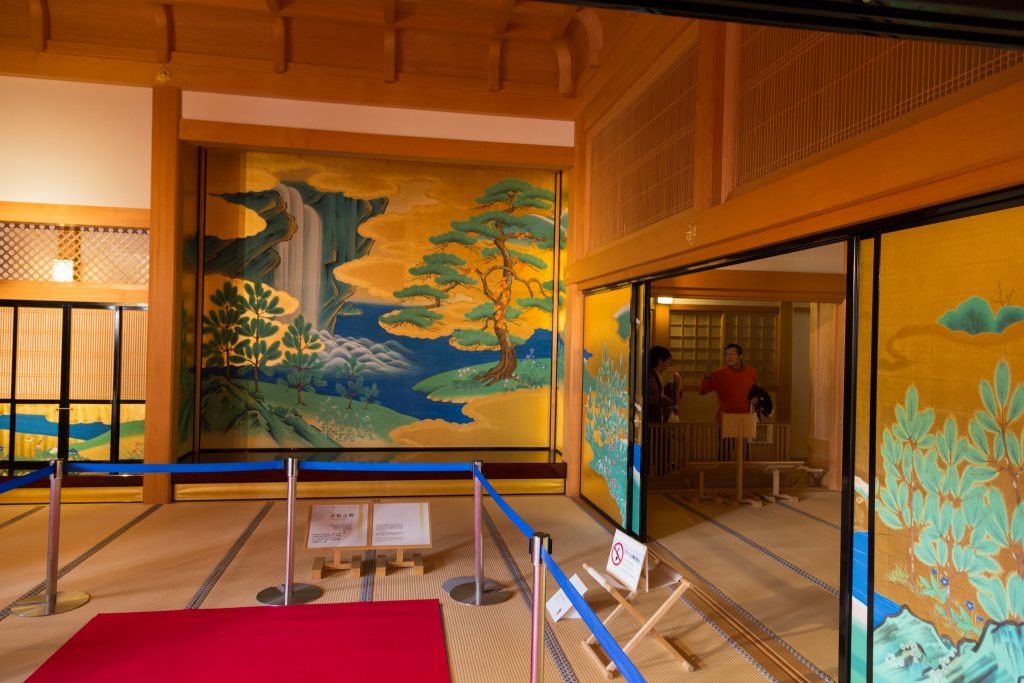 The level of detail is, as always in Japan, absolutely astonishing.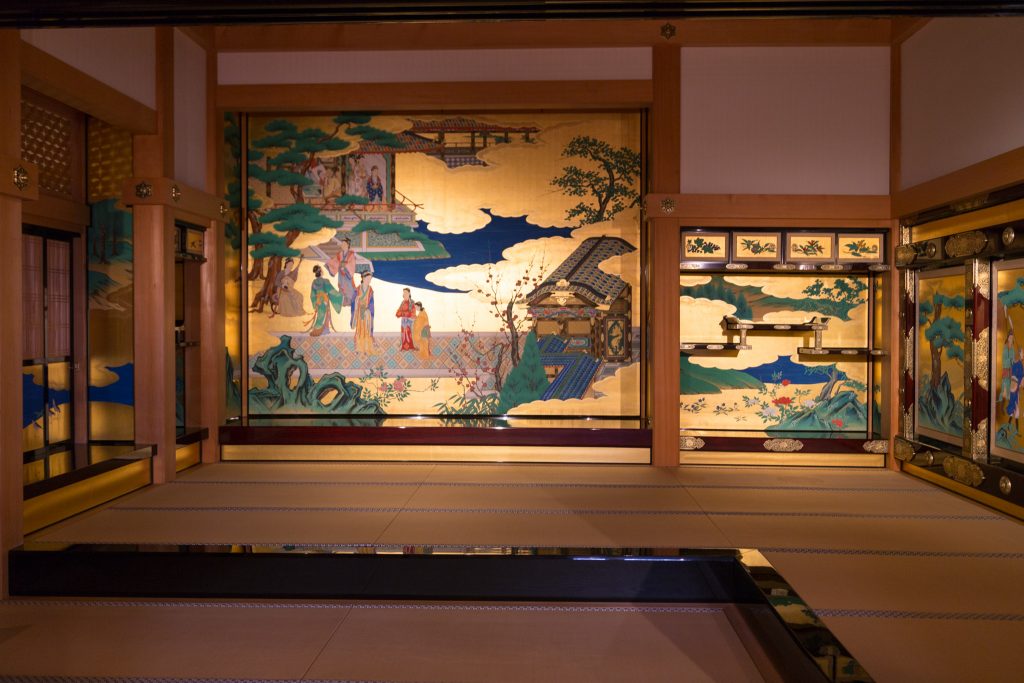 There's a rock garden out back, as well.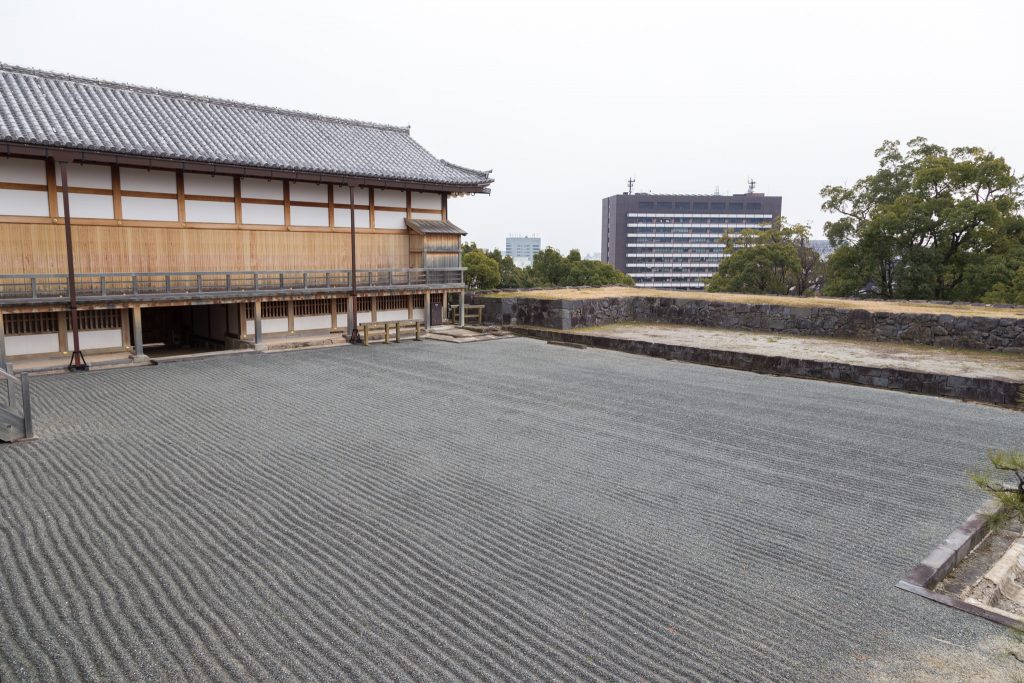 Some more samurai art.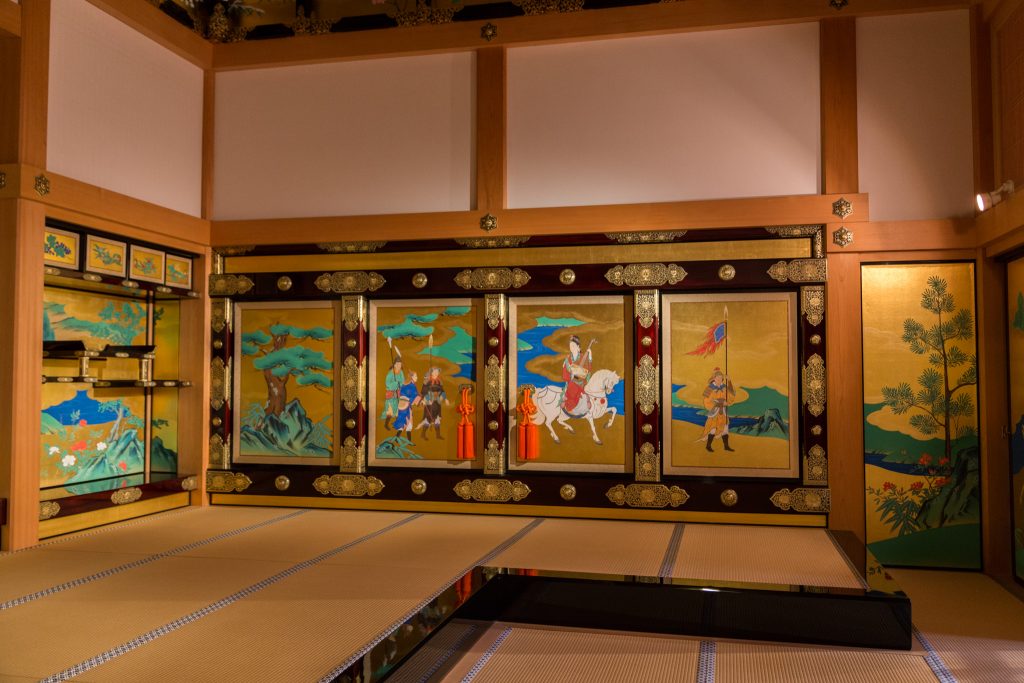 I was there at the end of February, so it wasn't the time for any sort of flowers or anything – but this early version of sakura was just beginning to show itself.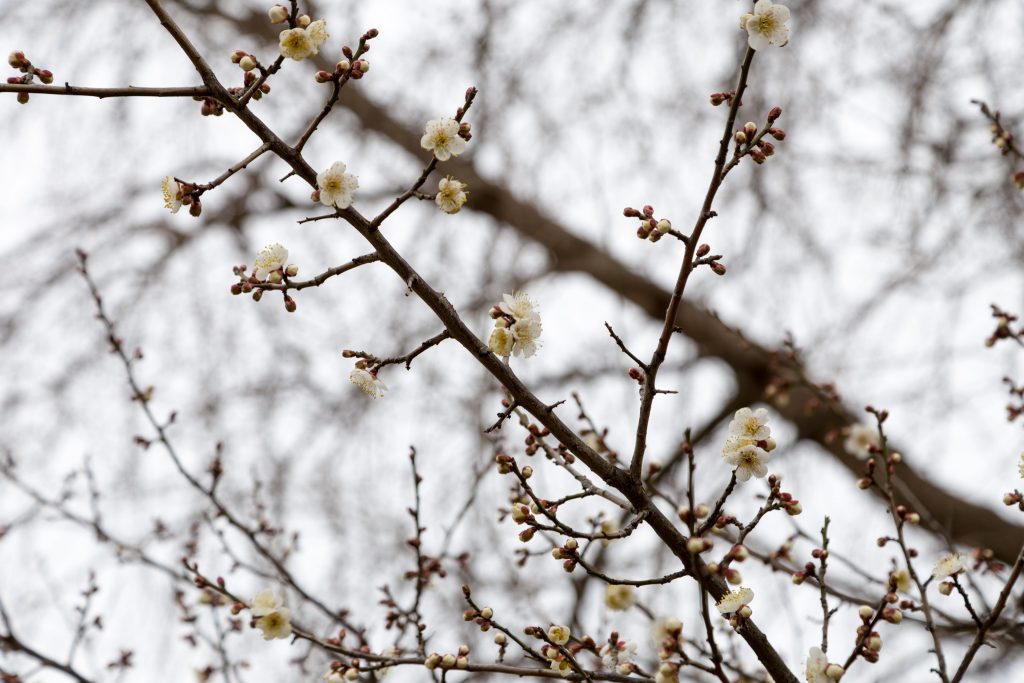 Of course, no place in Japan is without its dose of weird. I have no idea what this man was practicing for. I have no idea why this woman is observing him while holding a sword. I have no idea why the child is observing both of them with a look of profound astonishment. Everything about this picture is just odd.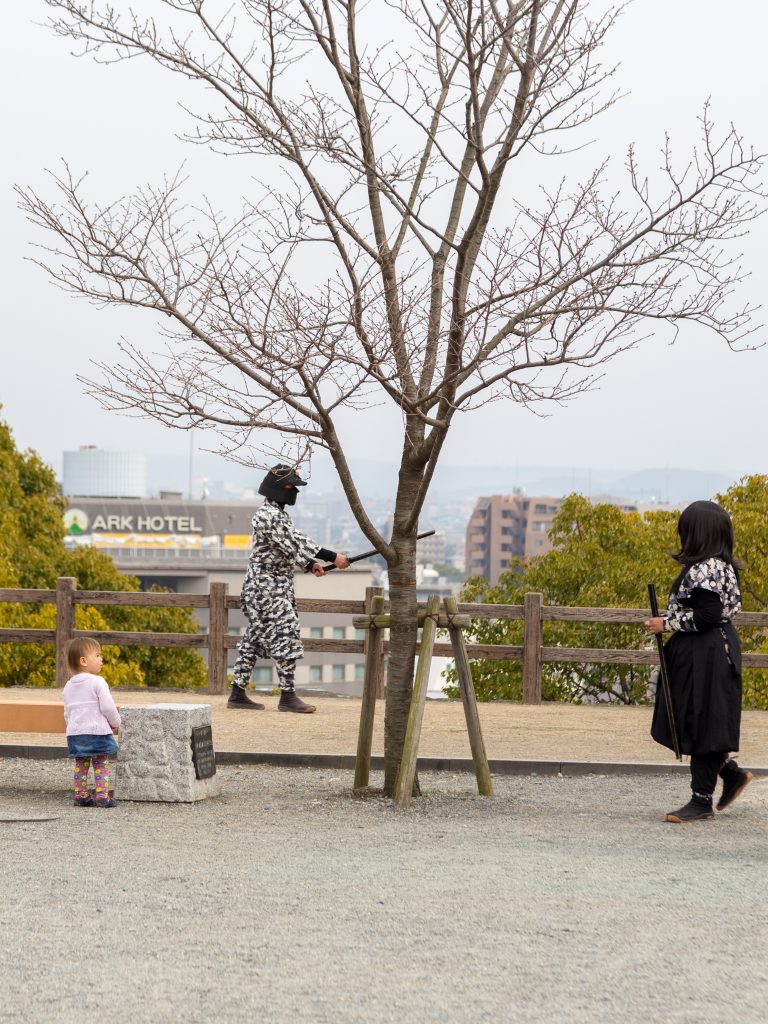 Another shot of the grounds of the castle.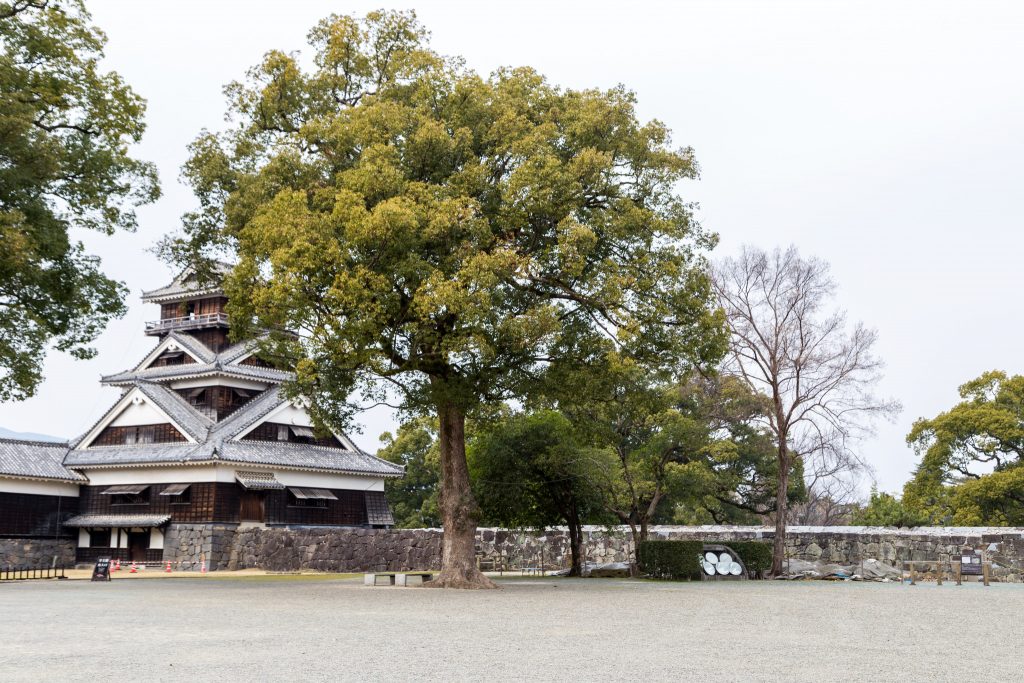 I actually was there on the day of the Kumamoto Marathon, and the finish line was there. Congratulations to the participants – it's a huge undertaking!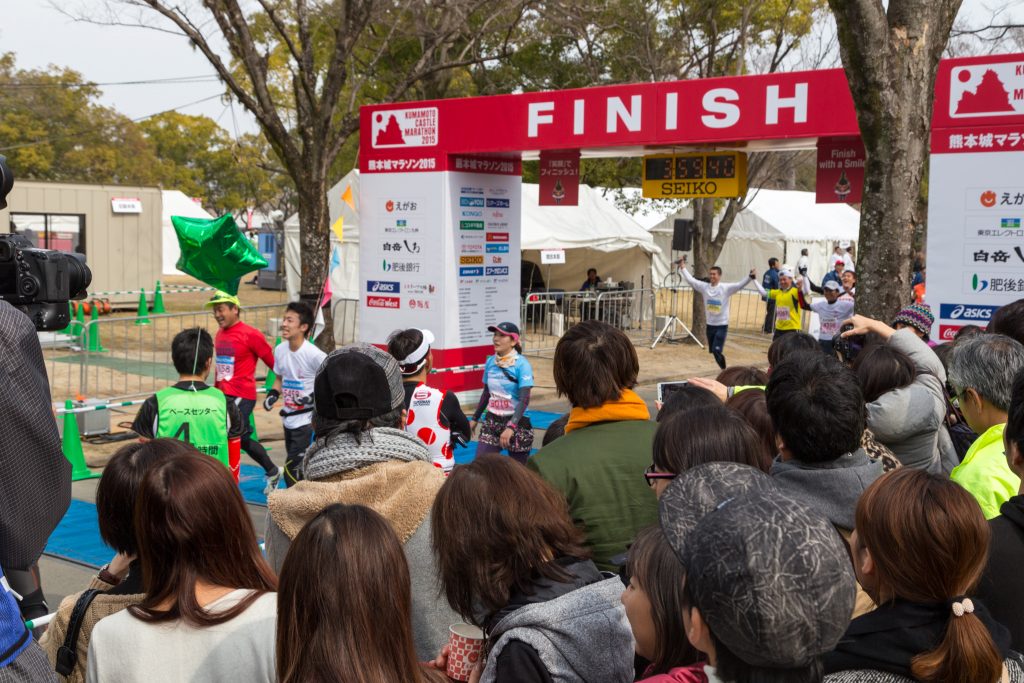 After the castle, we went for a drive to Mt. Aso. Since it was winter, the scenery was yellowish and grey – I can only imagine how lush these mountains must look in summer (I have to go back to check them out).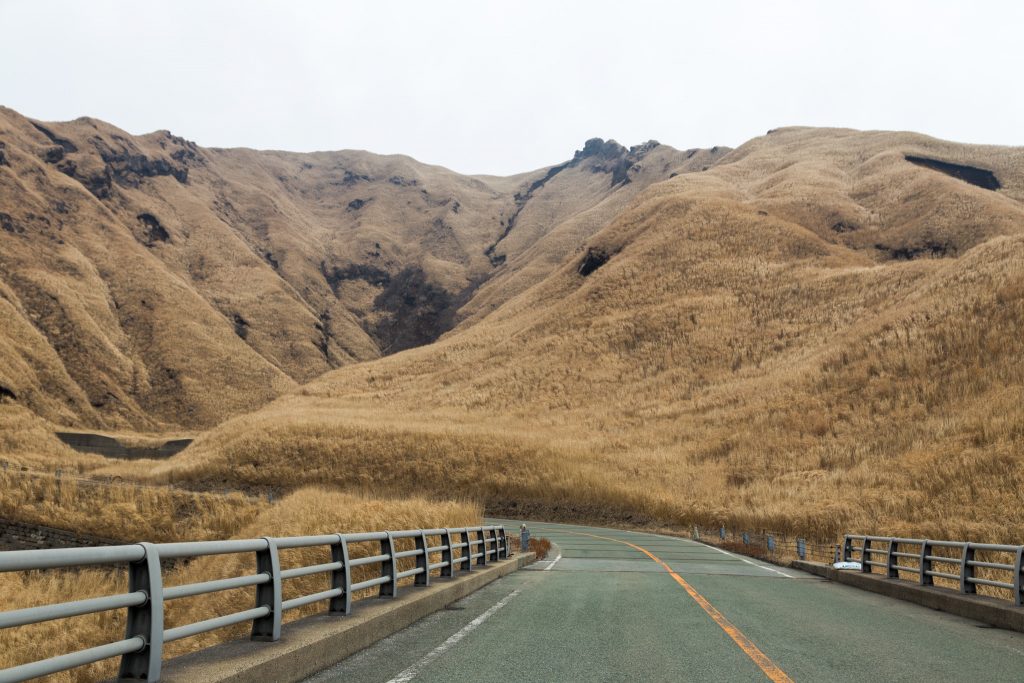 At the top, the ever-clean Japan was covered in volcanic ash. Everything had a thick layer of grey on it: the asphalt, the buildings, the doors and handles – everything was covered in volcanic ash. Of course, the ropeway to the top of Mt. Aso was nonfunctional.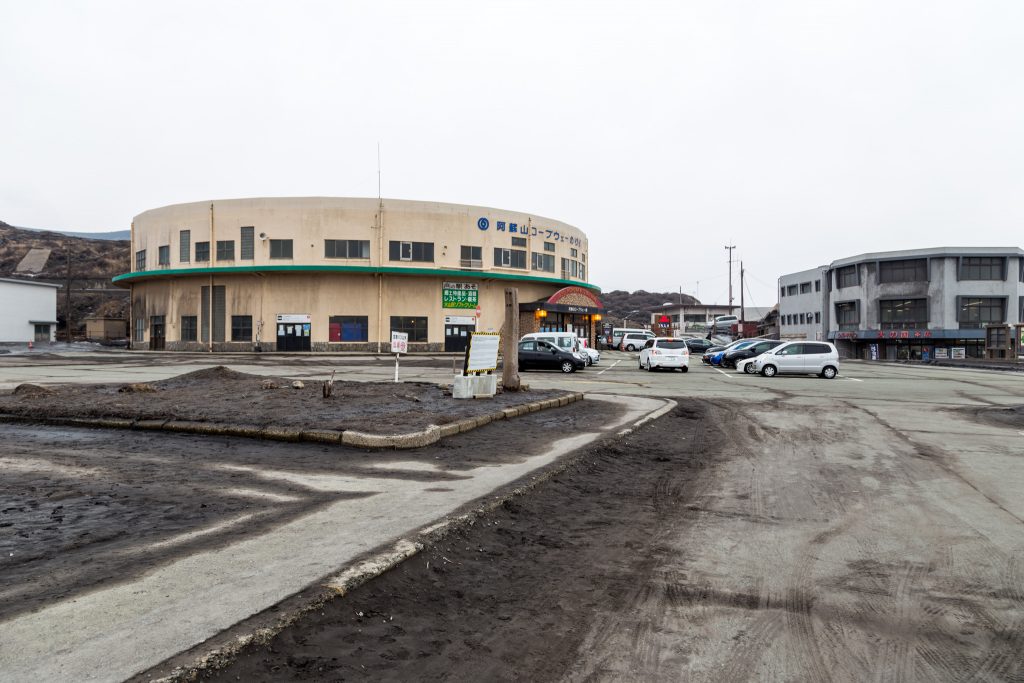 There's Mt. Aso in the distance, spewing out volcanic ash.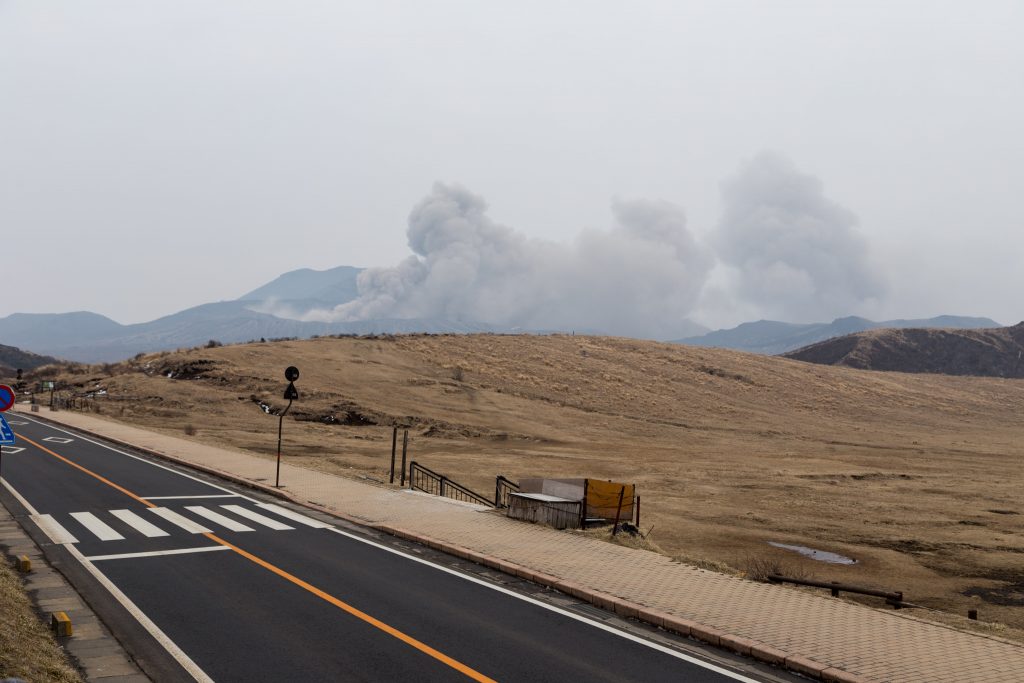 Some more views of the mountains.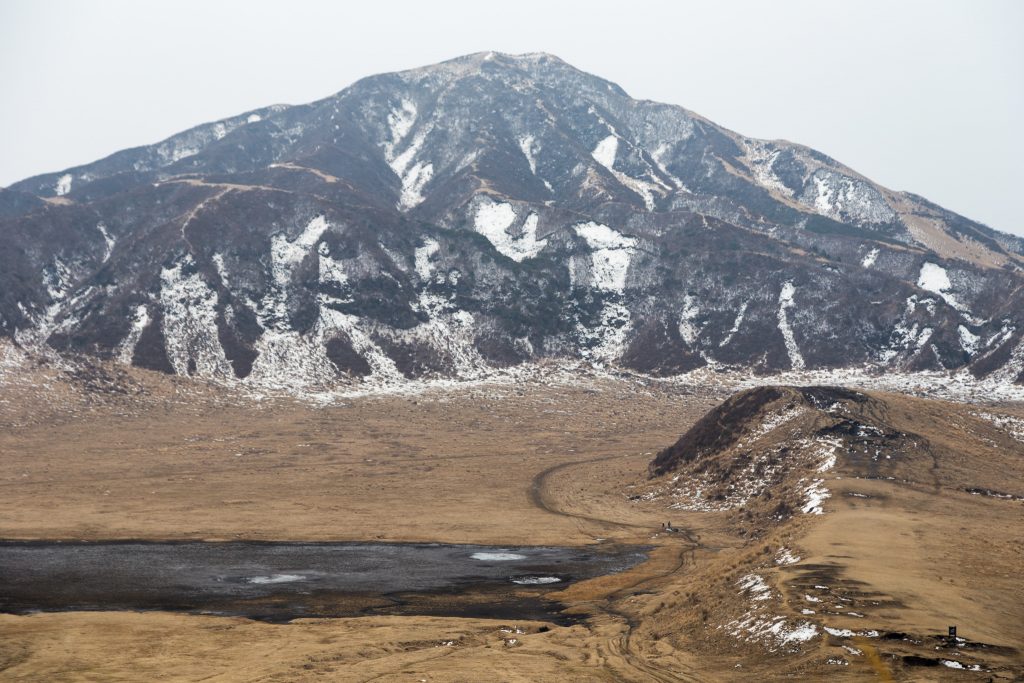 On the way back to the city, there was a pachinko parlour. They always tend to have bizarre fronts and advertising in Japan, and this one was no exception: for some reason, it was using an elephant to attract people. Very strange.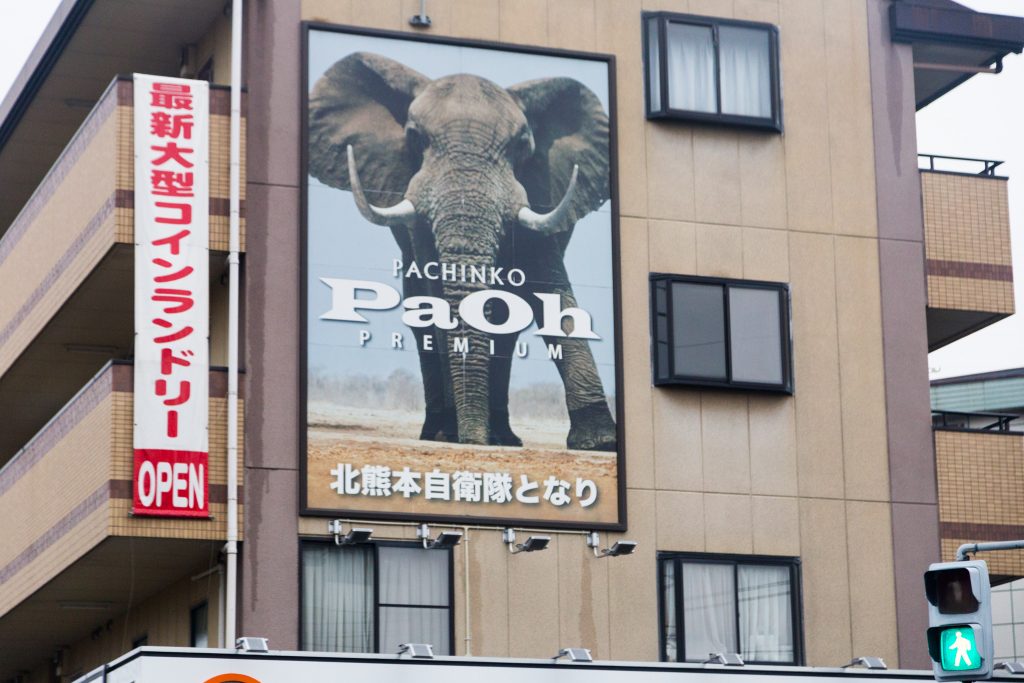 Came across "the Canadian house" on the way. I have no idea what they sell, but they had a bunch of Canadian flags, a BMW for sale …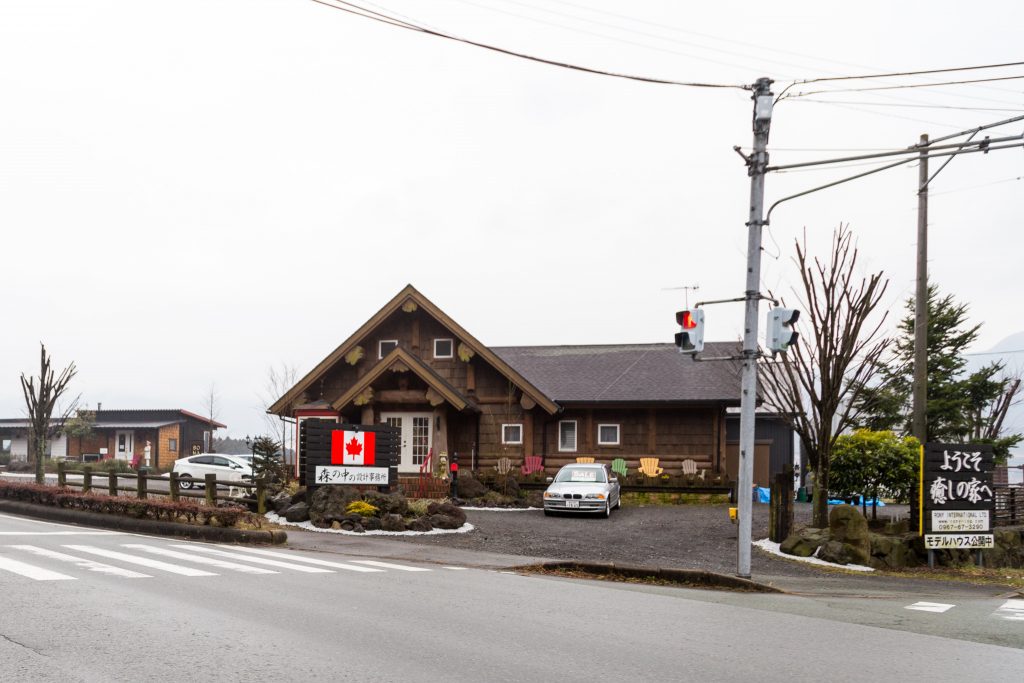 … and a "Maple annex". I didn't have time to stop, but it was pretty odd nevertheless.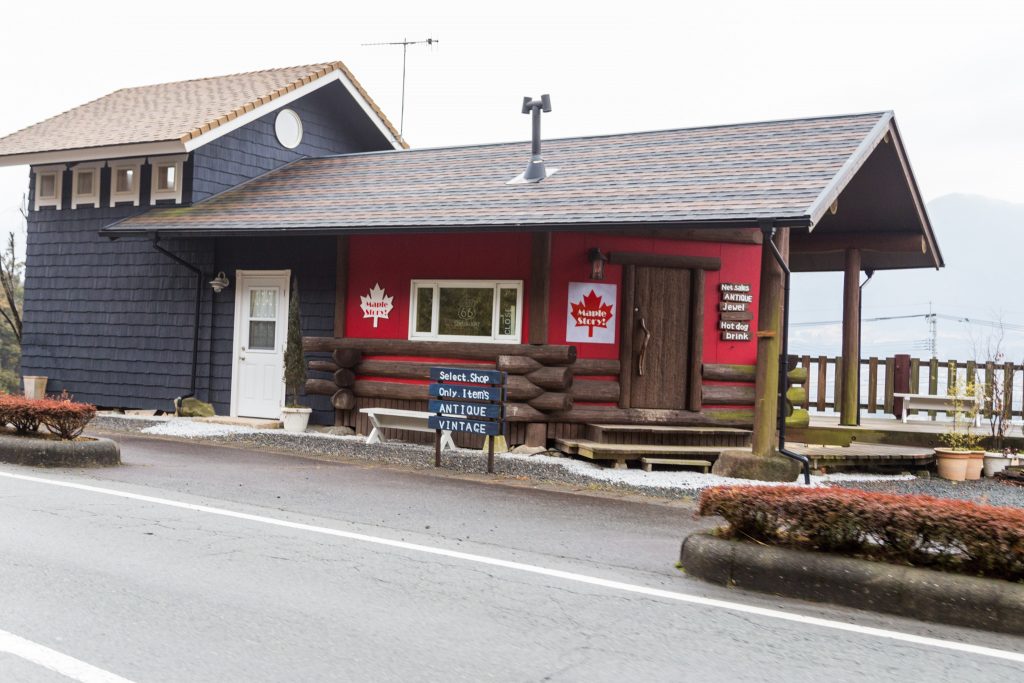 In the evening, I decided to challenge my established beliefs. In my religion, there is no better tonkatsu restaurant than Katsukura in Kyoto. I call it the best tonkatsu in the world. Some may disagree, but some also inject cocaine and sexually molest sheep, so it doesn't mean everyone in the world is necessarily right. It also means I'm right. And I say Kyoto's Katsukura is the best.
With that in mind, the #1 rated restaurant in Kumamoto is Katsuretsutei – a tonkatsu restaurant. Of course, I could not resist and decided to try it.
Incidentally, this information is useless for vegetarians and those who haven't been to Katsukura. Or who don't like tonkatsu. So keep scrolling down if so.
The outside is a good start.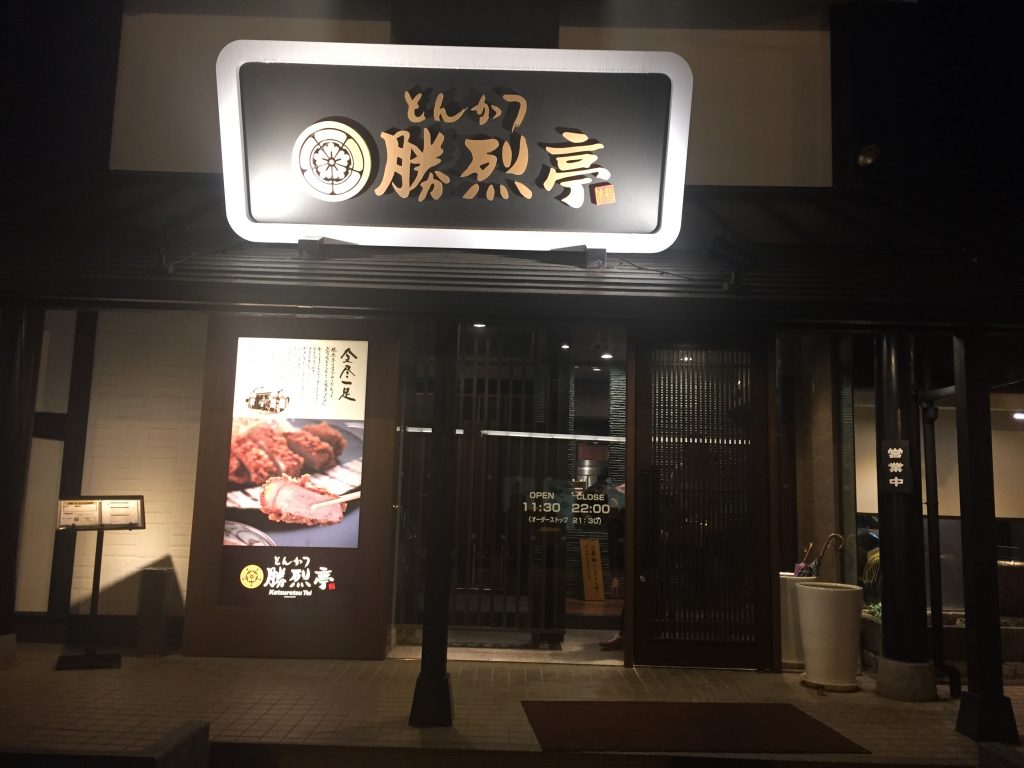 The interior is nice as well. Surprisingly, a shoes-off place (for tonkatsu, which is bordering on fast food!)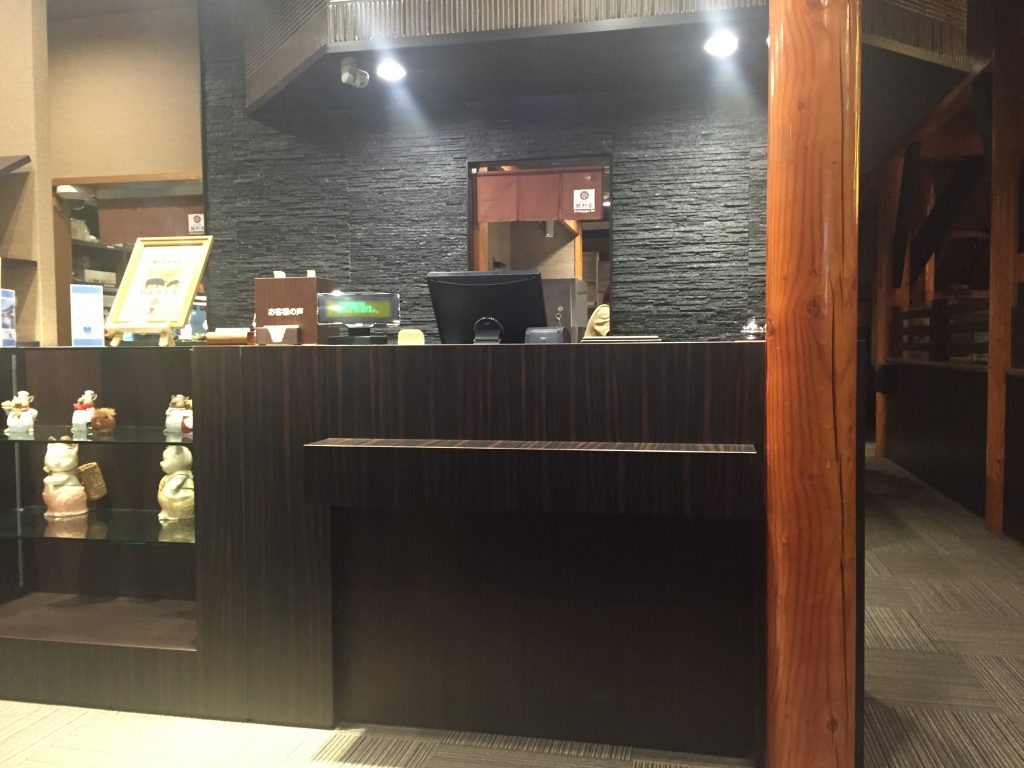 Table and menu.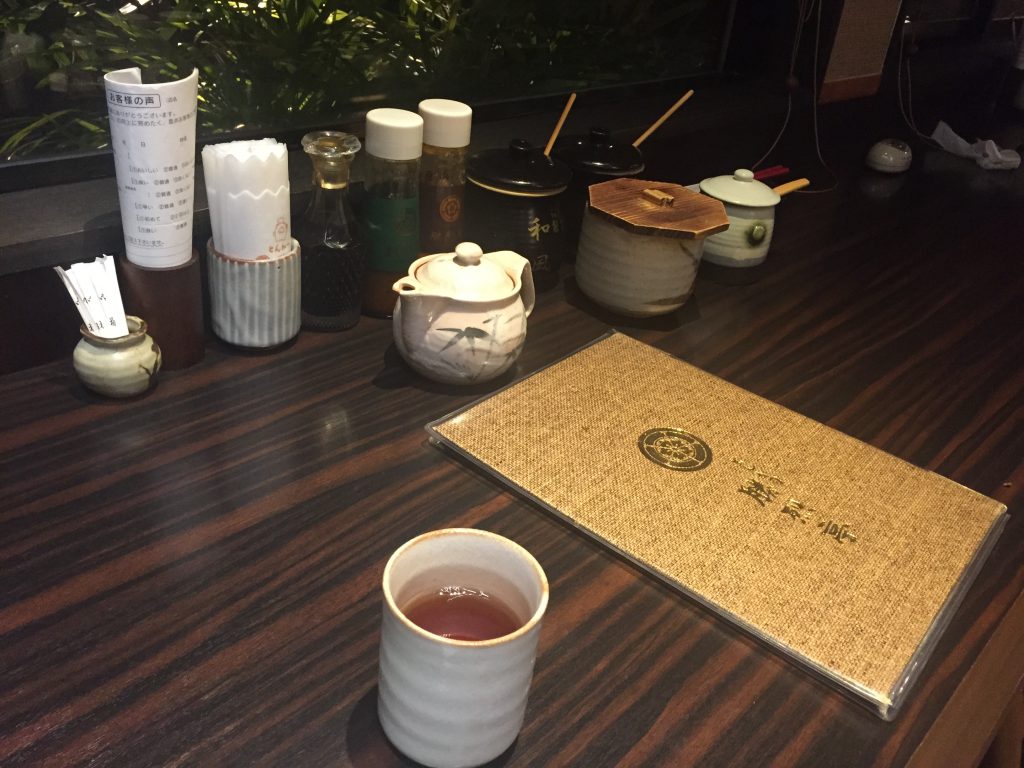 A very good start, and one up on Katsukura because they give you the sesame already in the bowl, whereas here you put as much as you want yourself.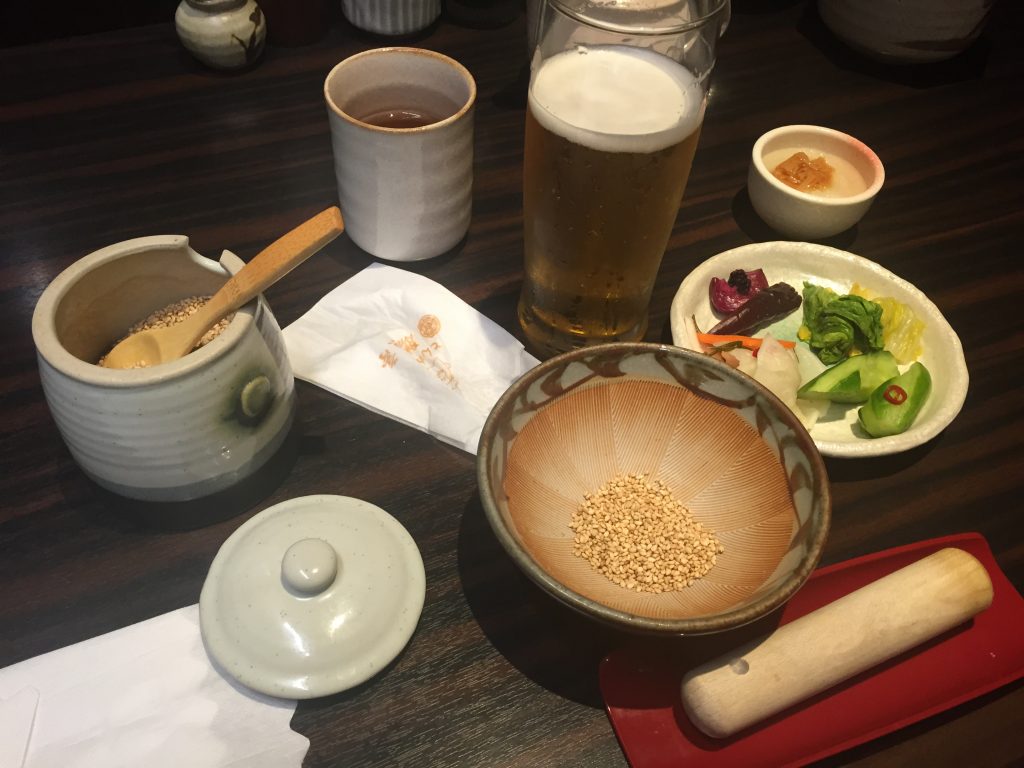 Two sauces are provided – western and Japanese.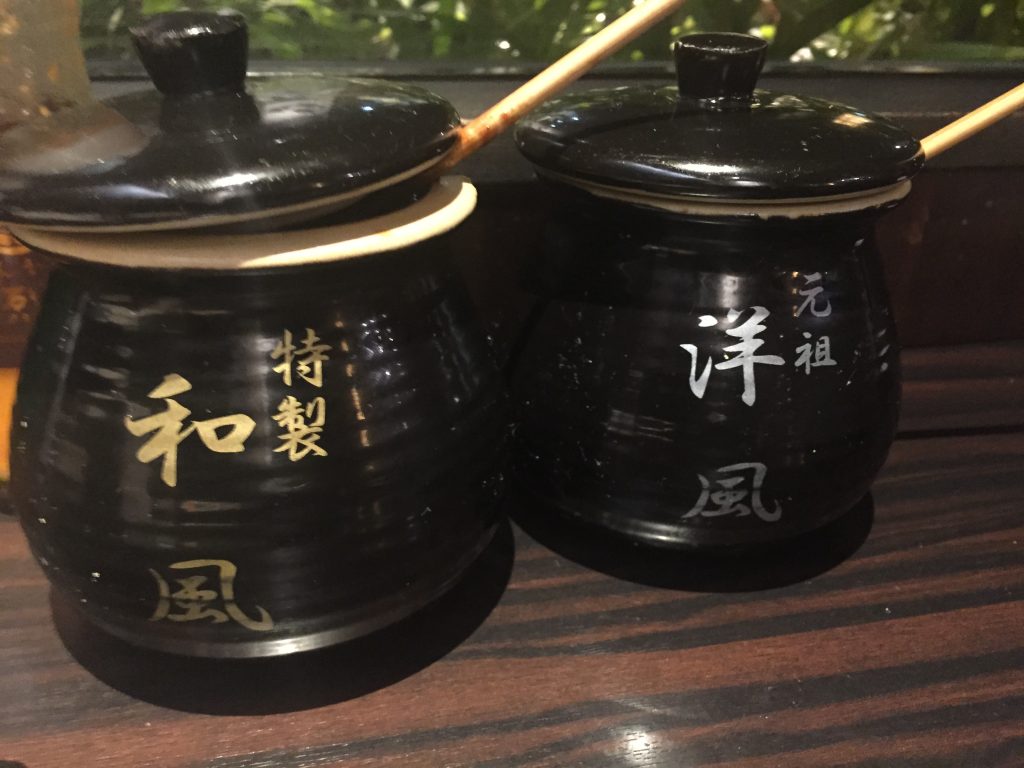 Tonkatsu came. Three minus points: rice is standard white rice, and is in a bowl (as opposed to Katsukura, where it's mugi rice in a large bin that you fill your bowl from), and the tonkatsu wasn't flipped sideways to show the meat (okay, I'm *really* getting pedantic here).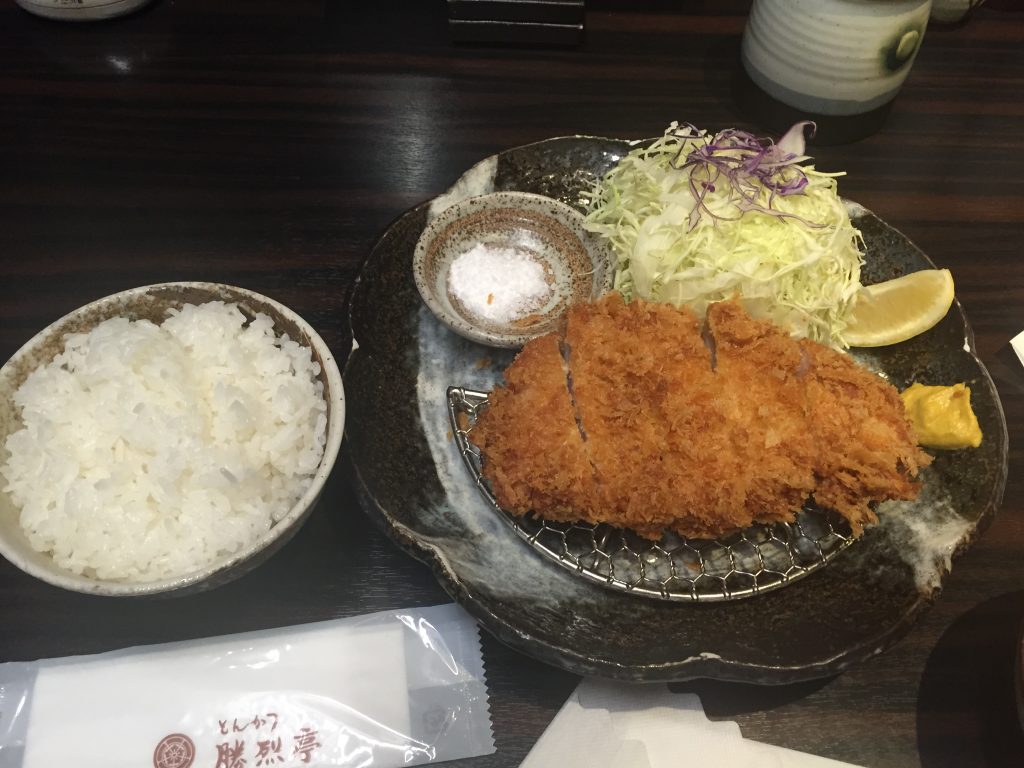 … so I had to do it myself.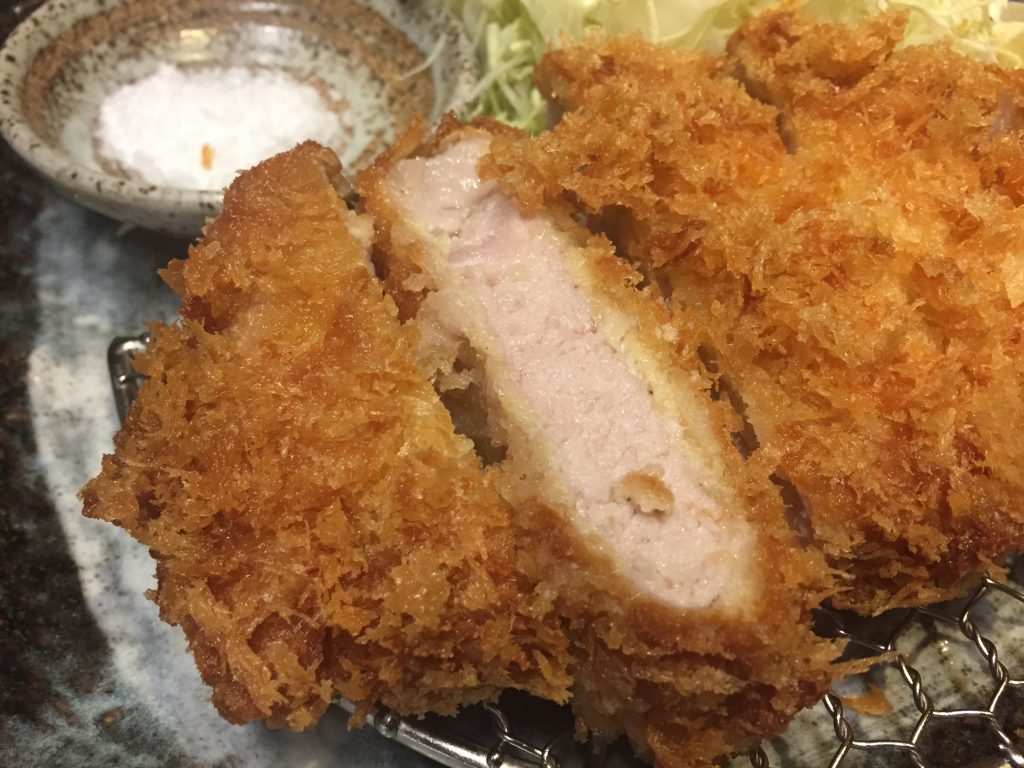 The meat also doesn't separate from the deep fry after biting it – critical test! – what differentiates high quality tonkatsu from low quality ones!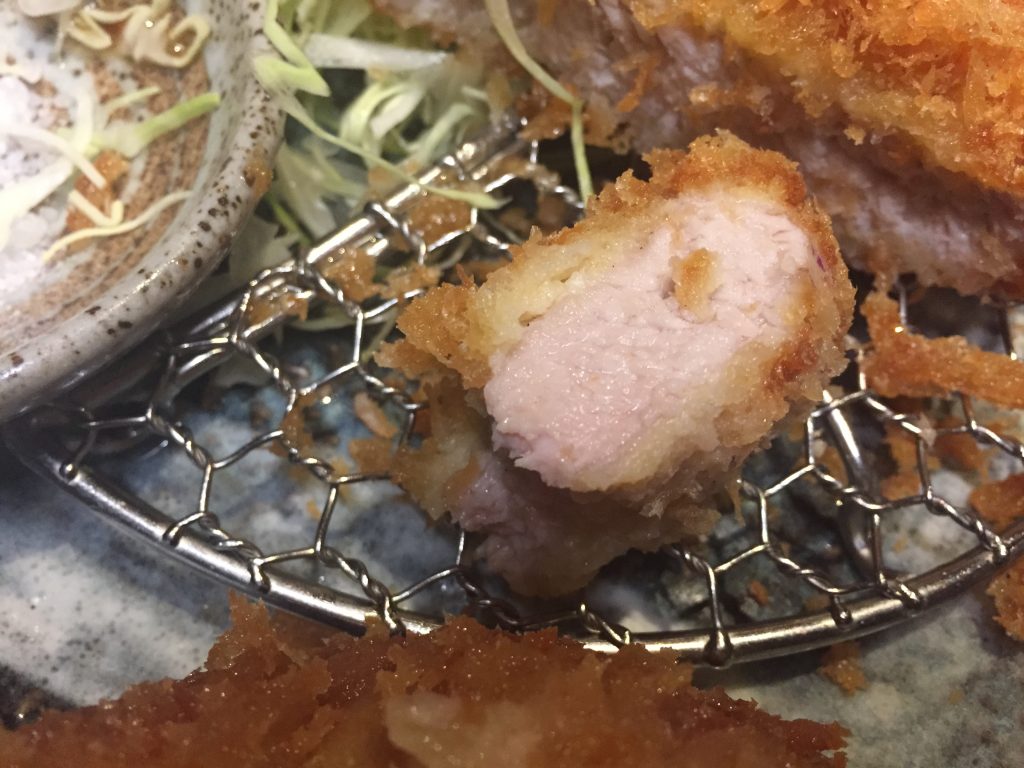 Final verdict – probably the best tonkatsu I've had.
… after Katsukura.
There's simply no touching the master.
I went to sleep in the ANA Crowne Plaza Kumamoto, and next day drove to Takachiho, a magical place of waterfalls running through a canyon. I showed up in the morning, so there were very few people, and only a single boat on the water.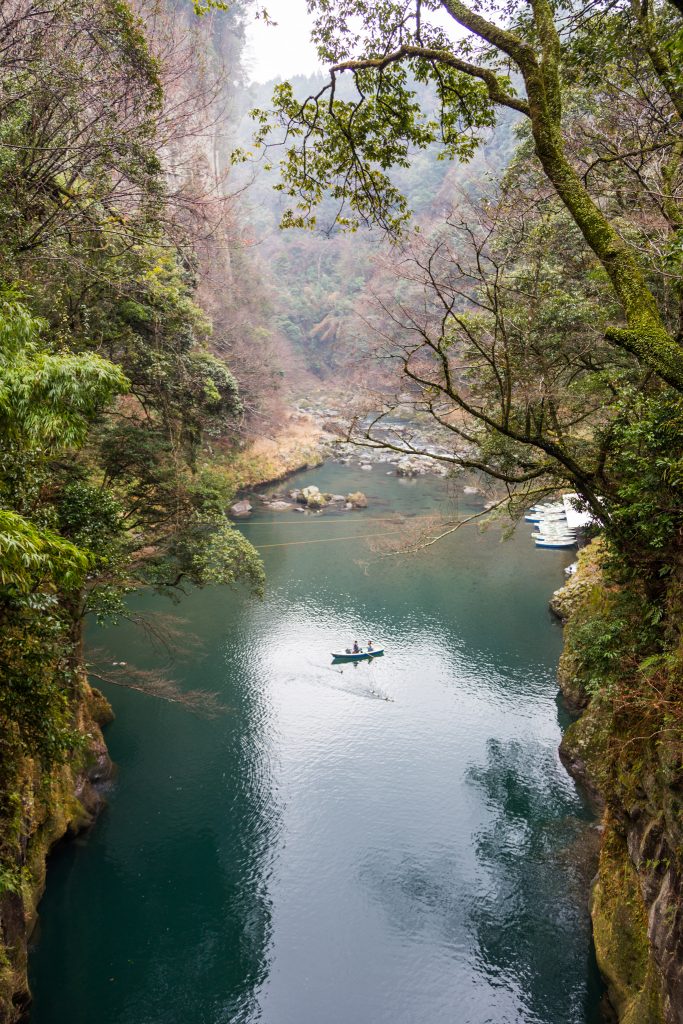 The waterfalls really are magical. If the Japanese were a little bit less pragmatic, and a little bit more romantic, they would call this place "The valley of a thousand waterfalls". It is an ancient, deep canyon carved by lava from the nearby volcanoes, into which a myriad waterfalls fall.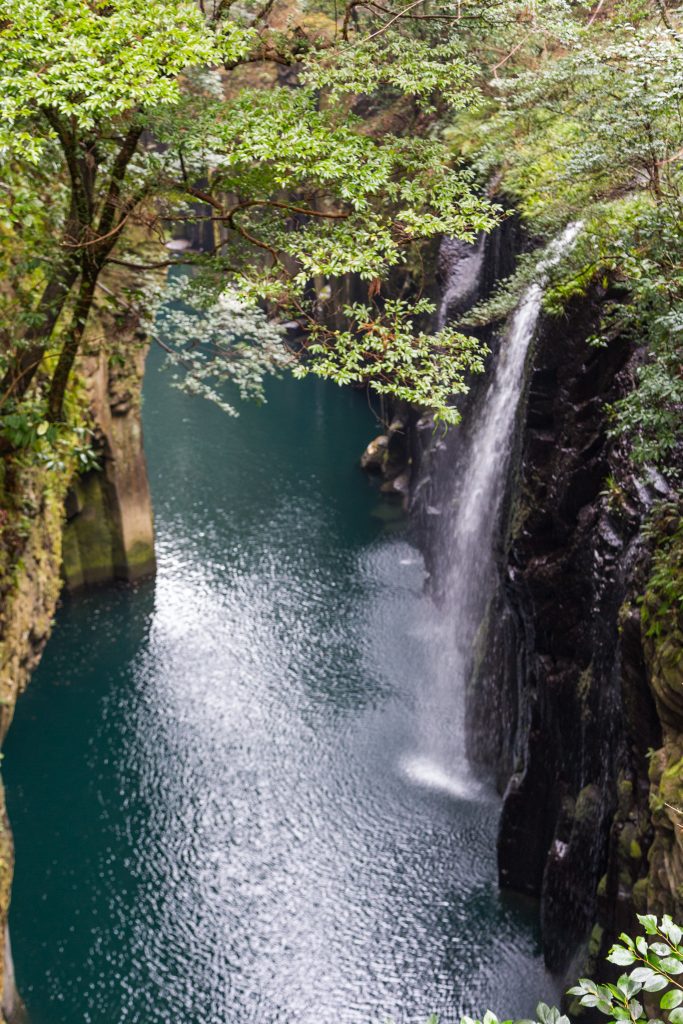 Forest pathways leading somewhere…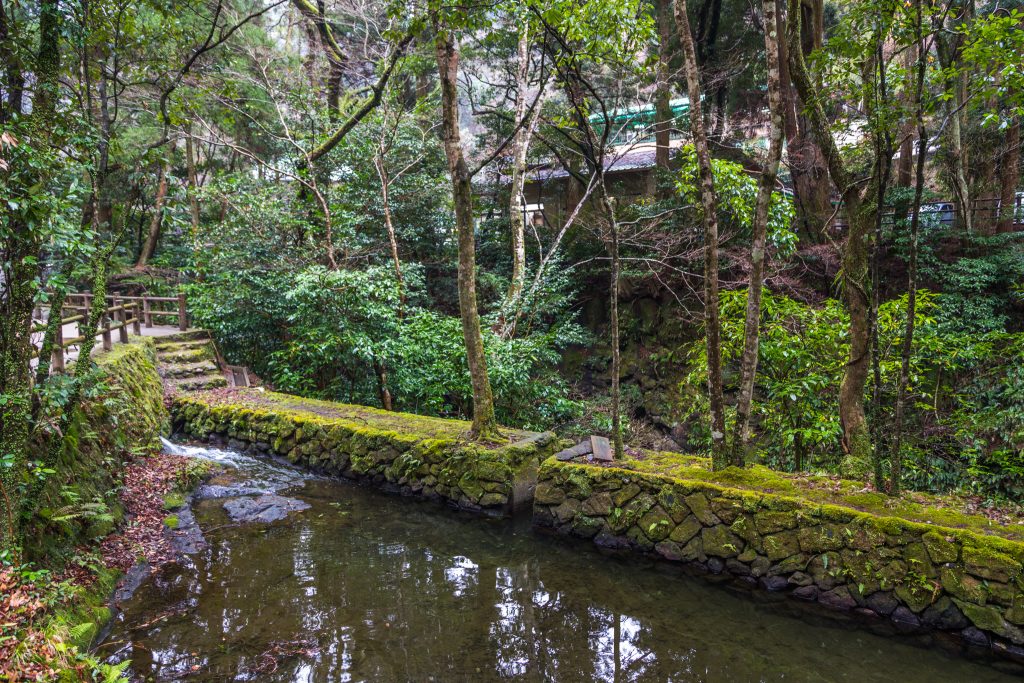 And random pretty trees. Once again, this is February, so it wasn't anywhere close to what it would look like were it sakura season, or any other time in spring.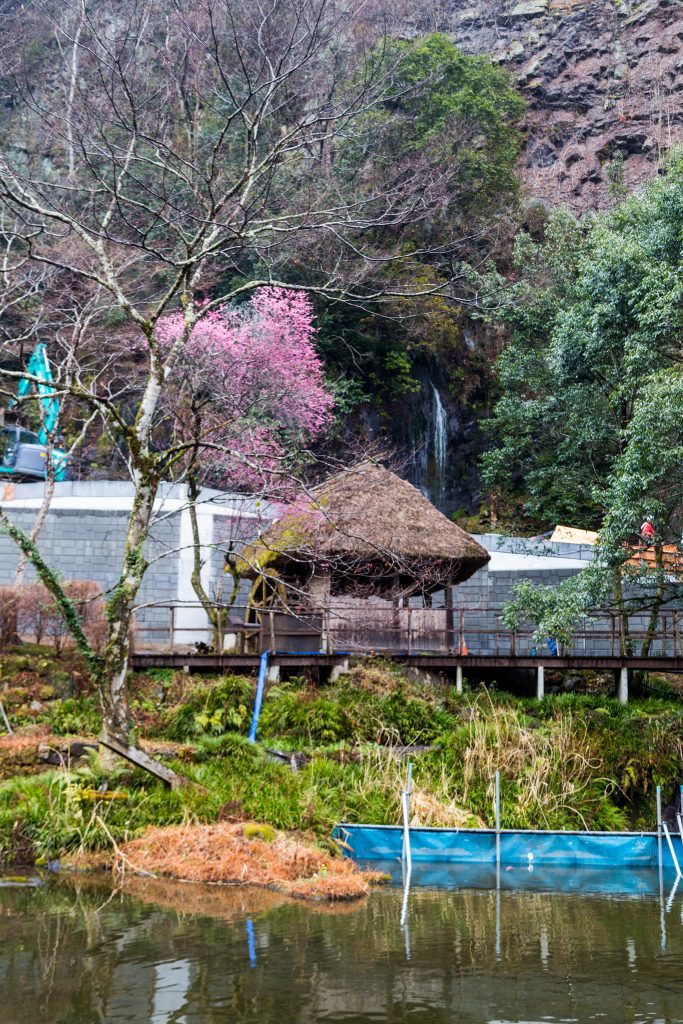 The Takachiho gorge once again, with that boat spoiling the picture.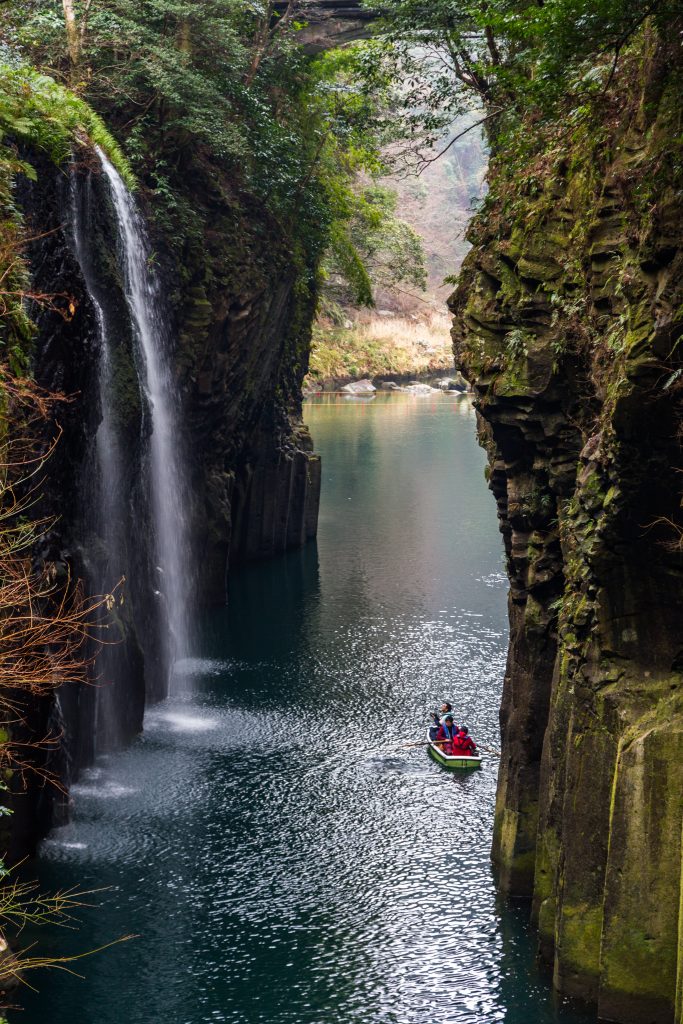 A bridge over the ravine.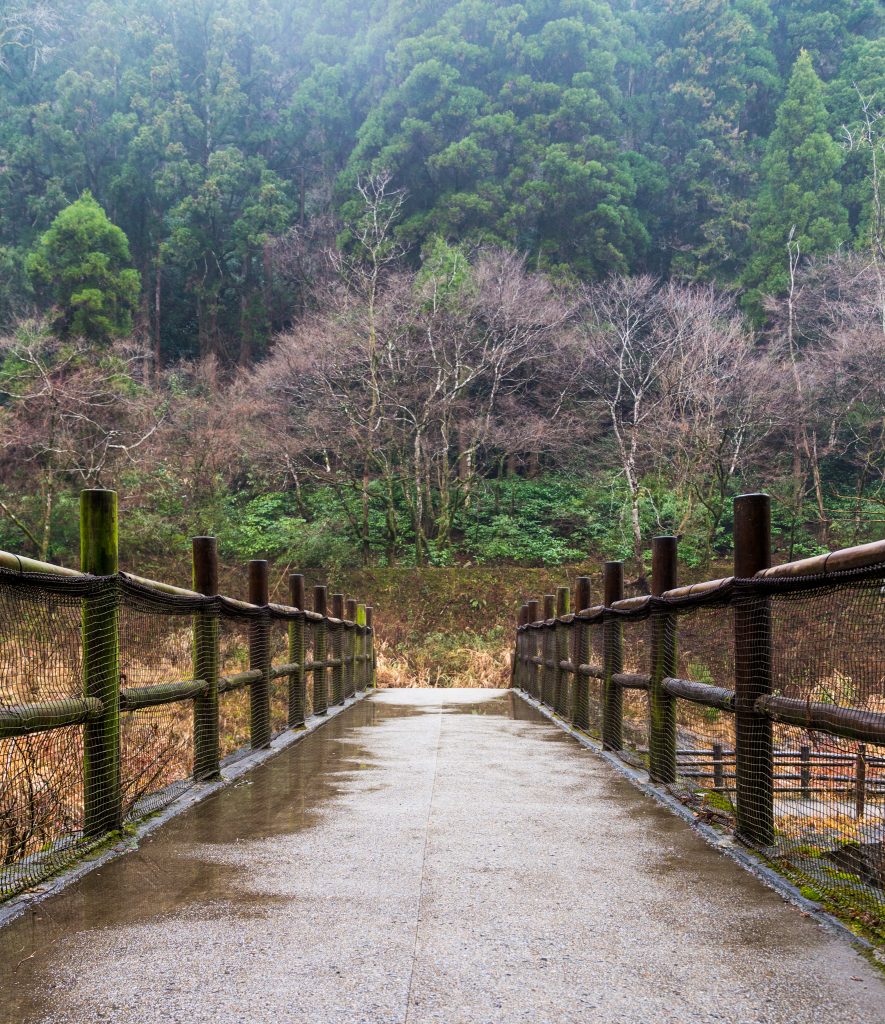 An old ryokan (Japanese-style hotel) that seems to be abandoned.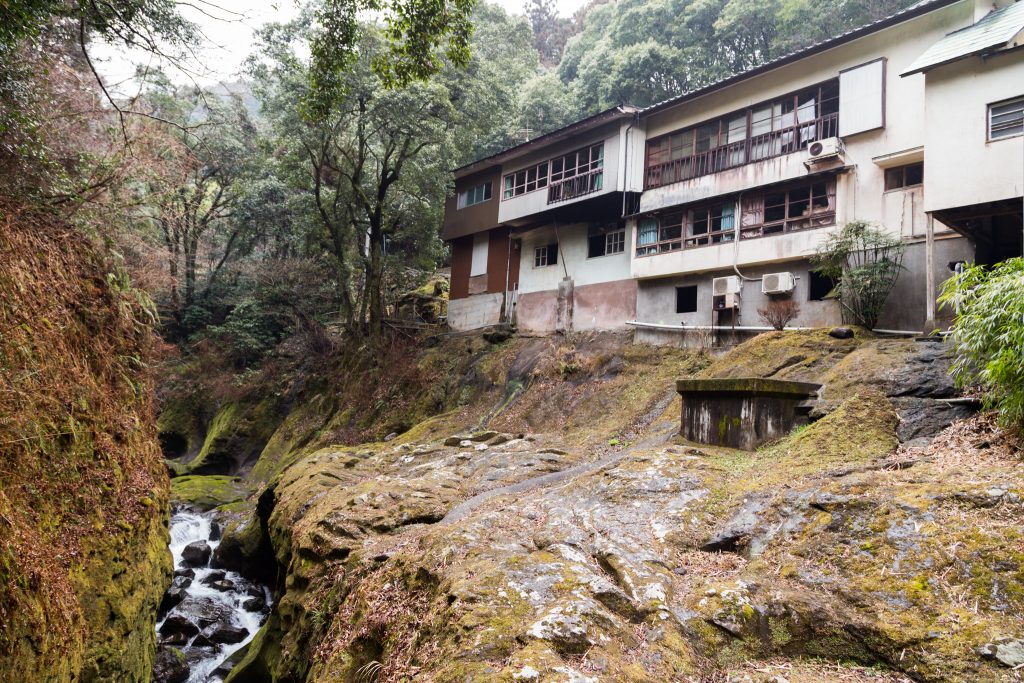 A road leading somewhere with a tunnel overgrown by the forest.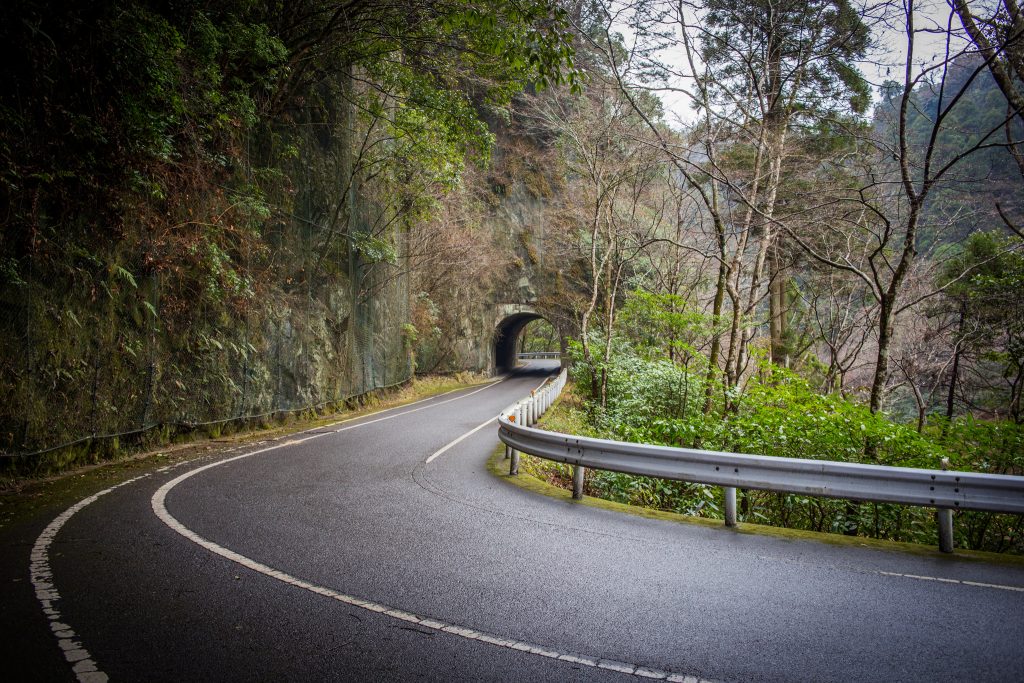 Moss, moss everywhere.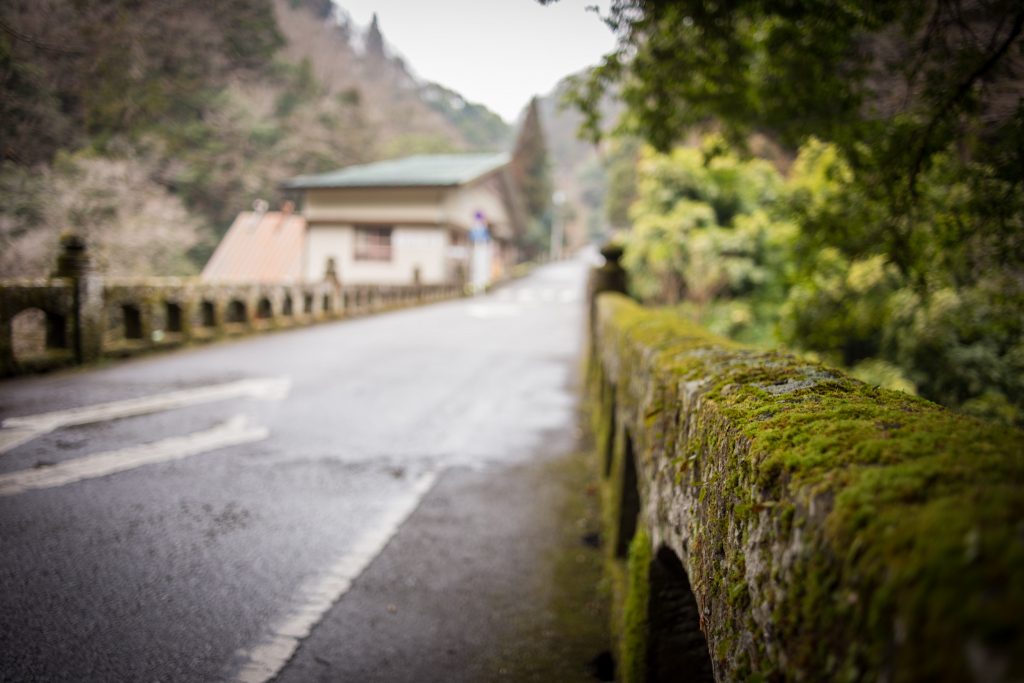 I can't begin to imagine how pretty this tree looks like in sakura season when it's in full bloom. As it stands, it's more reministcent of an old witch than anything…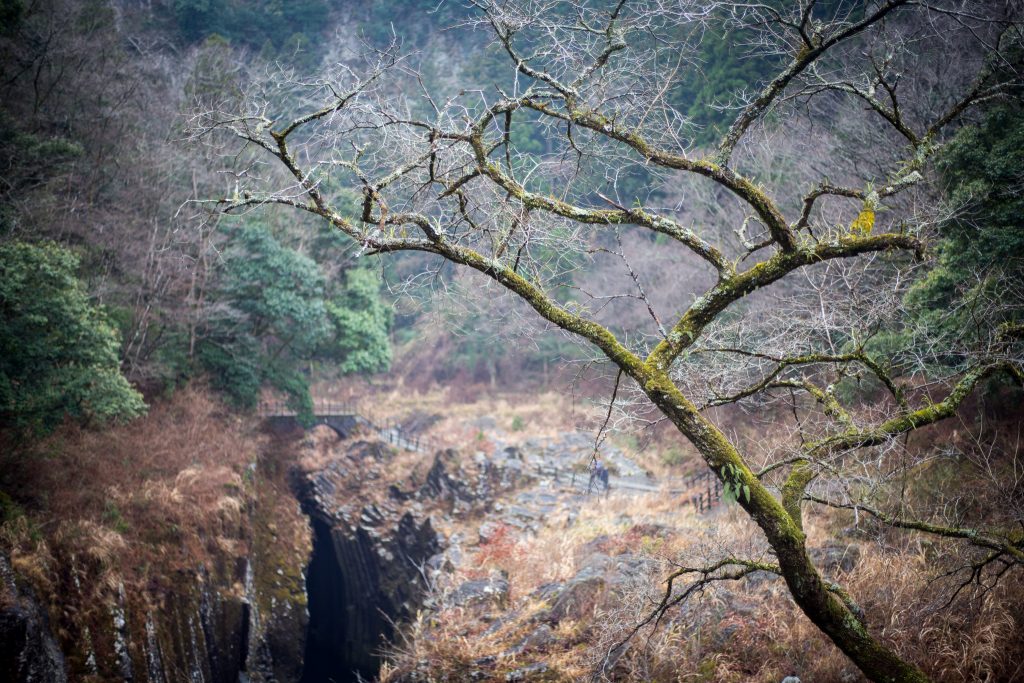 As I was leaving, the human traffic picked up and most of the magic evaporated. It is said that over a million Japanese tourists come here per year, and although in the early morning it certainly didn't feel like it, by mid-day I started completely believing that number. Boats on the lake were crashing into each other because people were too incompetent to control them, there was confusion, tourist buses everywhere and just general idiocy. I was quite happy to get the hell out and run to the airport, and the plane.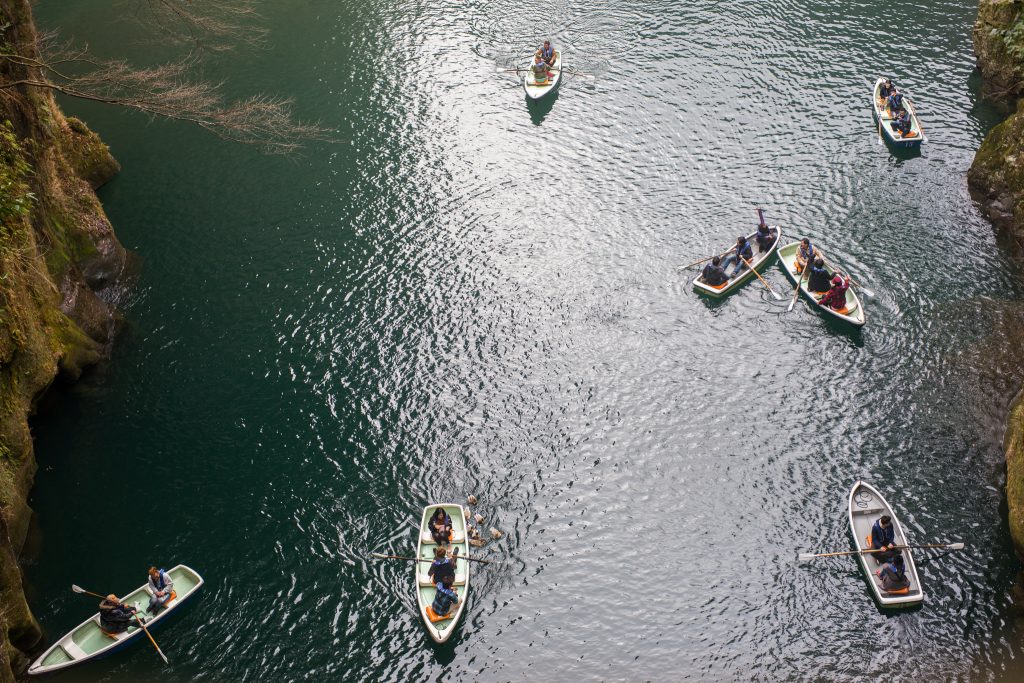 Funny thing happened at the airport, though. When I was checking in, I was asked the usual "what's your age" (seems to be required for Japan domestic travel) and my phone number. So I got a bit angry – why all the questions? – and then the agent told me, okay, 46,238 yen ($460). I go huh? I already have a ticket. Just booked it today. She takes down the eticket #, and prints the confirmation … for the following Saturday. Oops. Who's the idiot now? 😛 Fortunately, though Japan can be spectacularly intransigent in many cases, it was not one of those today, and she just reissued my ticket with the flight departing today, and I was on my way. Phew.
Incidentally, I purposedly avoided posting a thousand pictures of Kumamon, the Kumamoto bear mascot, because I think the whole thing is bordering on ridiculous. I don't see why a province needs a mascot to sell itself to tourists when startlingly beautiful locations like the ones I have posted above are a quick drive away. But it's Japan, and a mascot is needed for everything… so go look up Kumamon.