For a change, I am flying a widebody. Having flown a lot of domestic flights lately, it's all 320s, 737s, and (worst of all) CRAs and CRJs. But for once, I guess considering how far the flight is and how high the loads are, it's a widebody 777: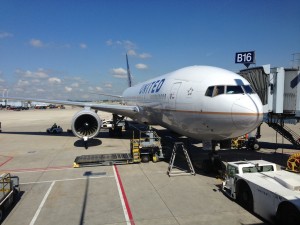 But oh geez it's an OLD plane. Not only is it the terrible 2-5-2 configuration, but just look at the drab decor, the aging seats – and what's golden, is they had CRT TVs for entertainment!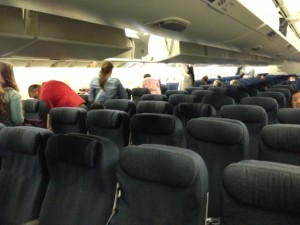 And look at these phones. I recall seeing something like this on my JAL flights in the early 2000s, where I took great pride of calling people up over the Pacific just for the hell of it – couldn't hear anything and it cost $20/minute, but what the hell, how cool can it be, right? ……….. Right.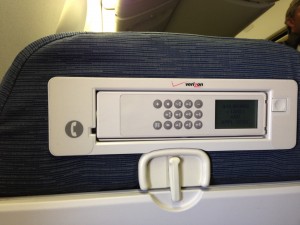 Radio on the plane is playing J-pop. Amazing. I guess the fact that I am flying to a destination where Japanese is essentially the second official language has something to do with it.