San Gimignano is another one of these small Italian medieval cities that are famous for one thing or another. In its case, it is known as "The Town of Fine Towers", for the reason that the noble families of this city went to great lengths to build towers to represent their families – and outdo the neighbours in the process. Not many survived, but about a dozen did – and fine ones they are.
Narrow pathways abound, with locals relaxing and taking in fresh air: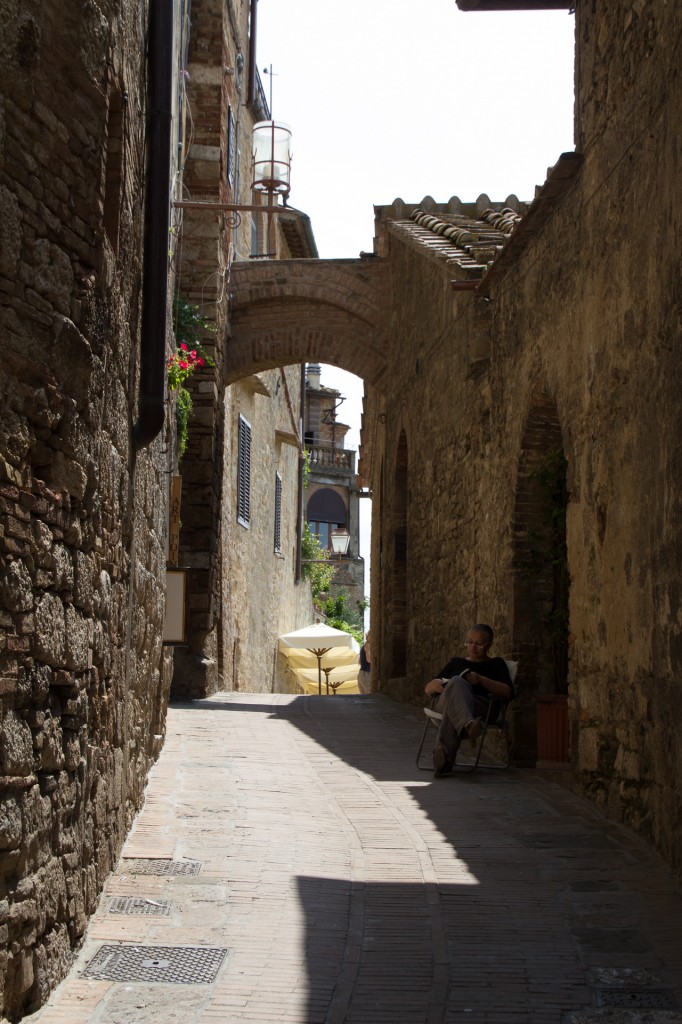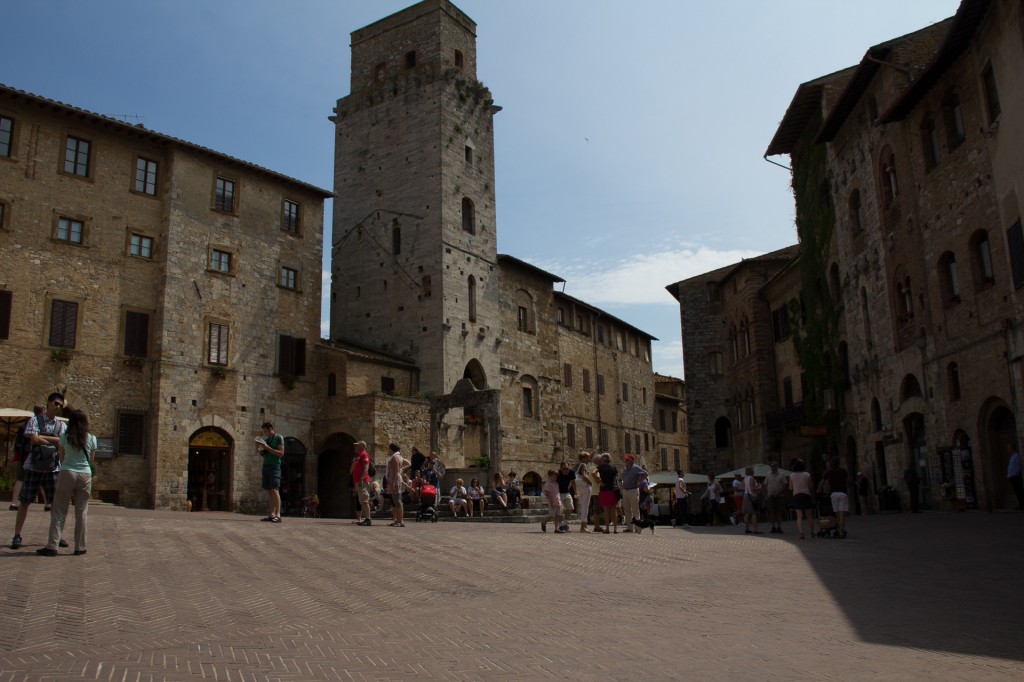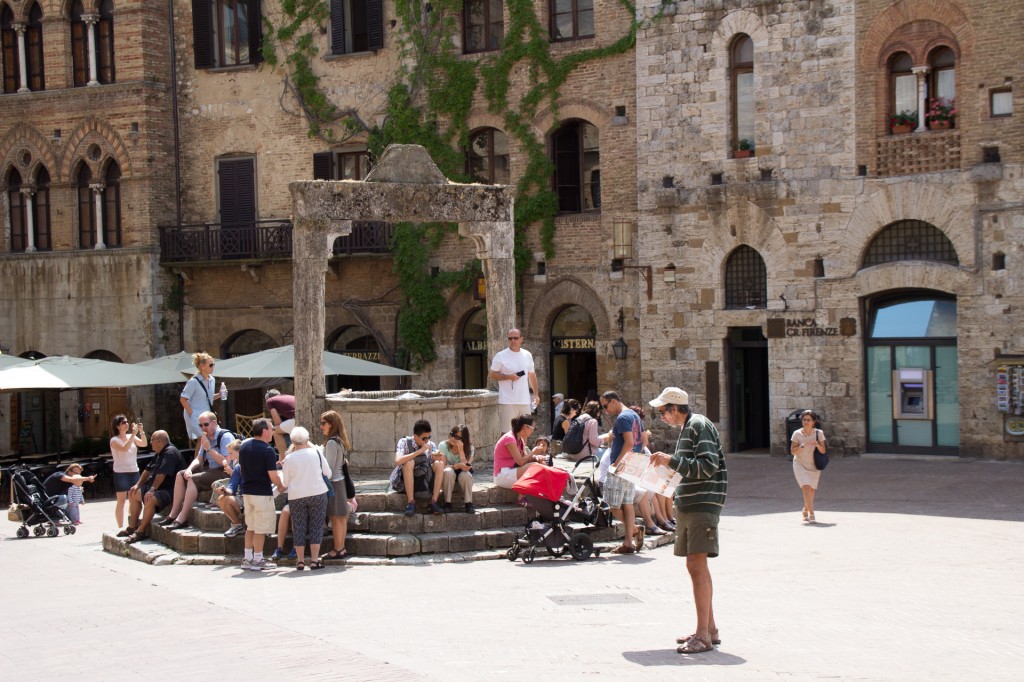 More happy locals taking in fresh air: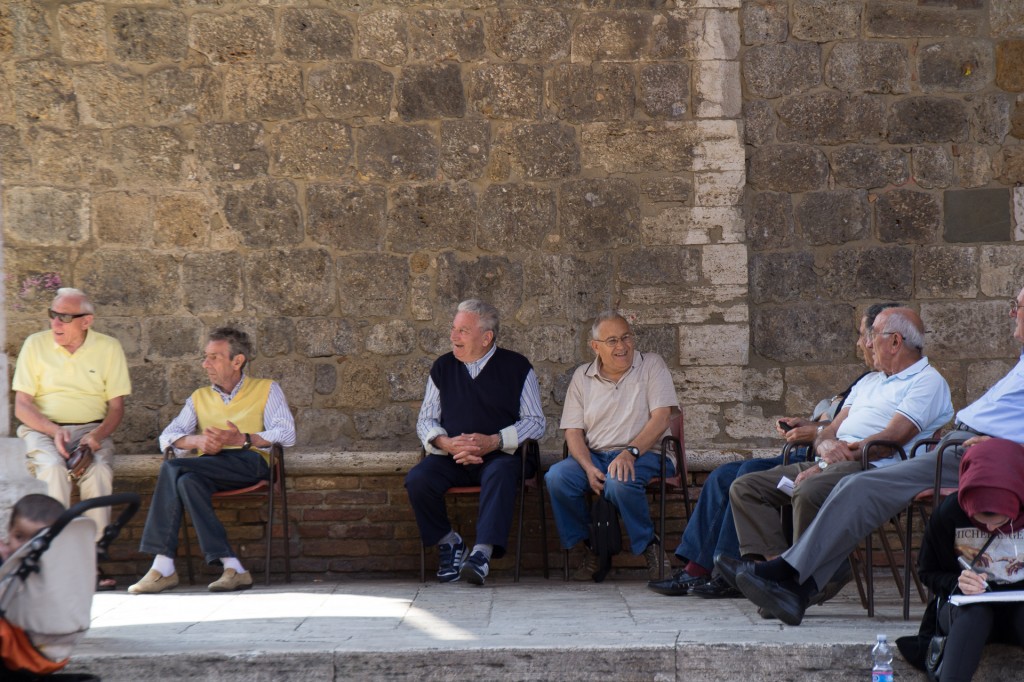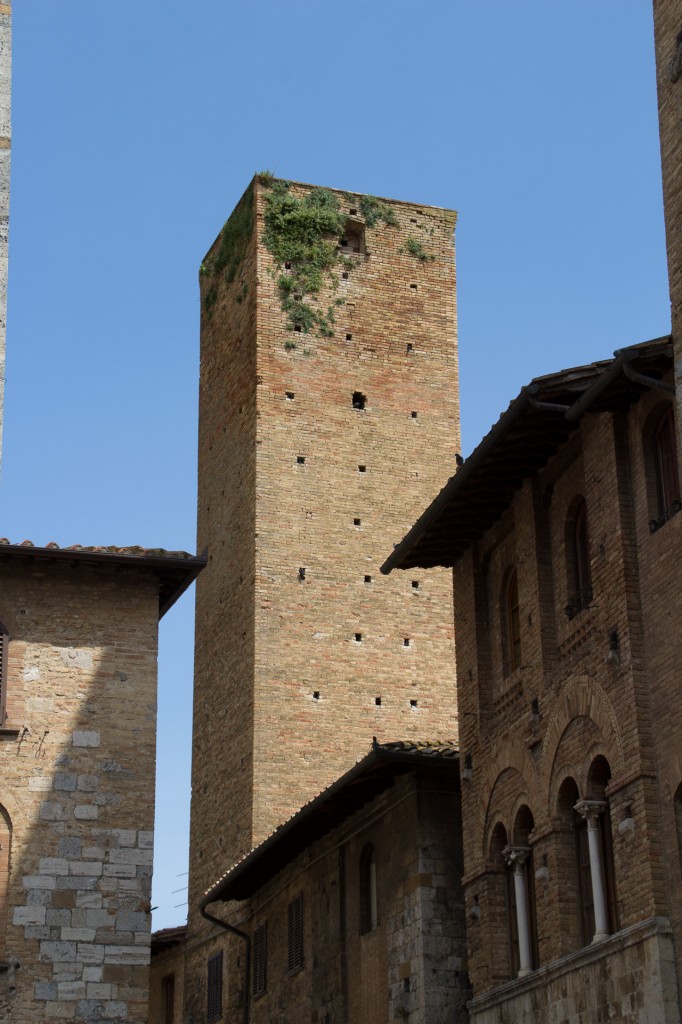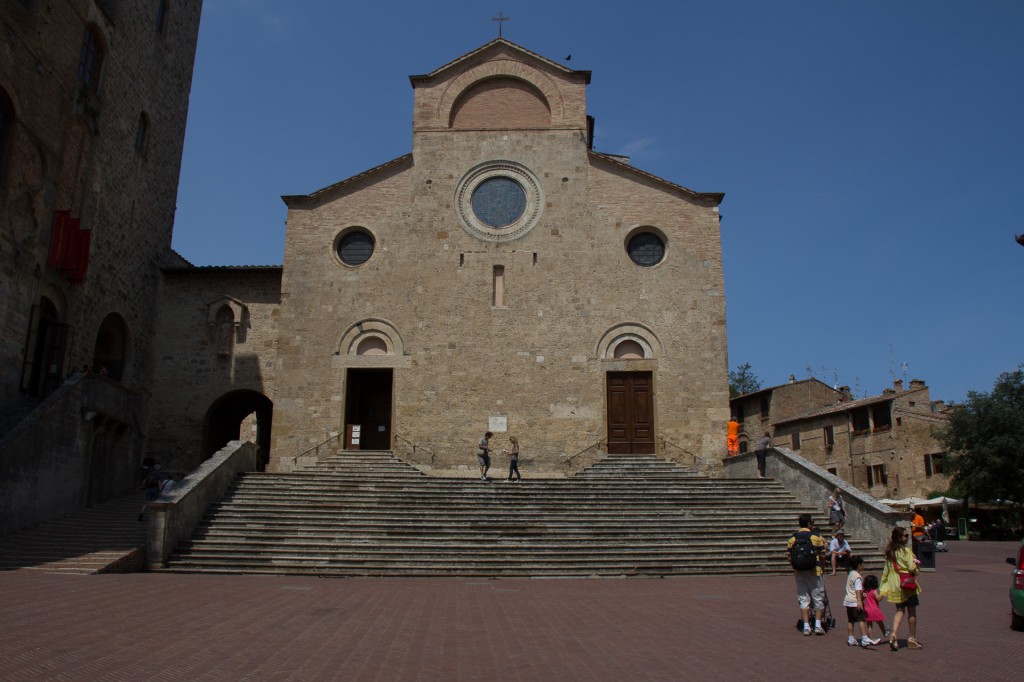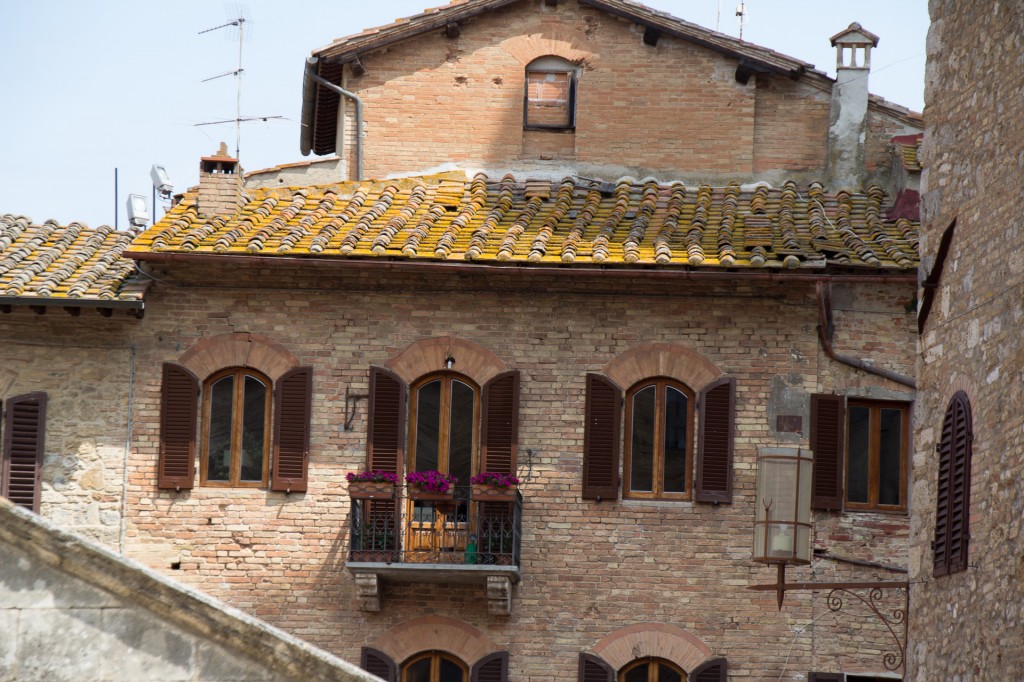 It somehow gave me pause, how geometrically right these lines were – the woman, the dog, all gazing away along the steps, somewhere into the distant future which may or may not arrive.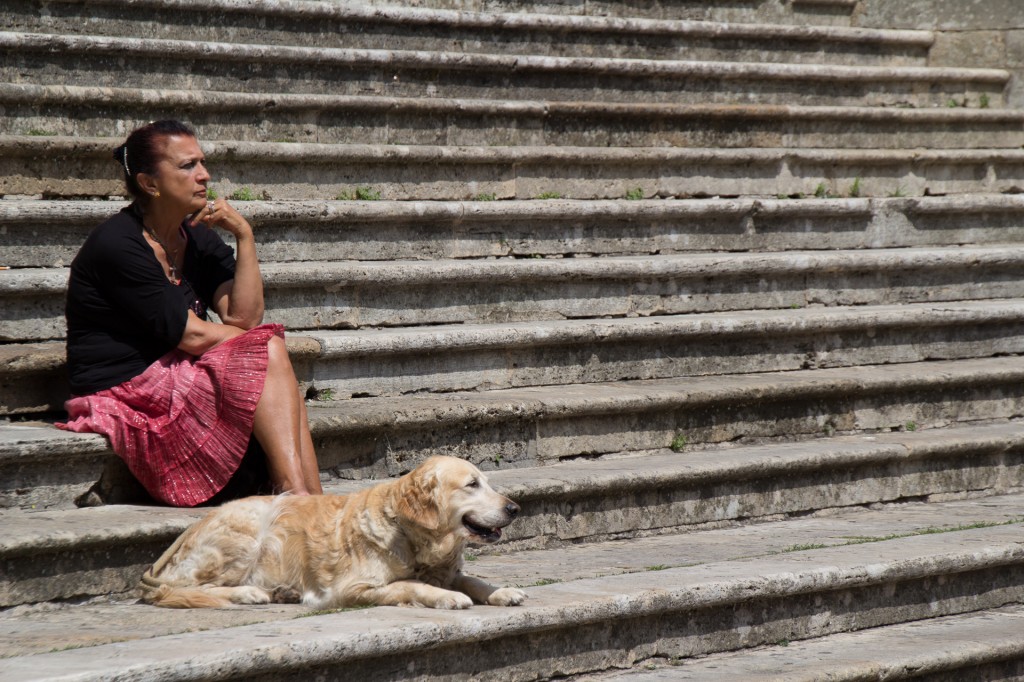 And, on a lighter note, here are more people taking pictures with iPads: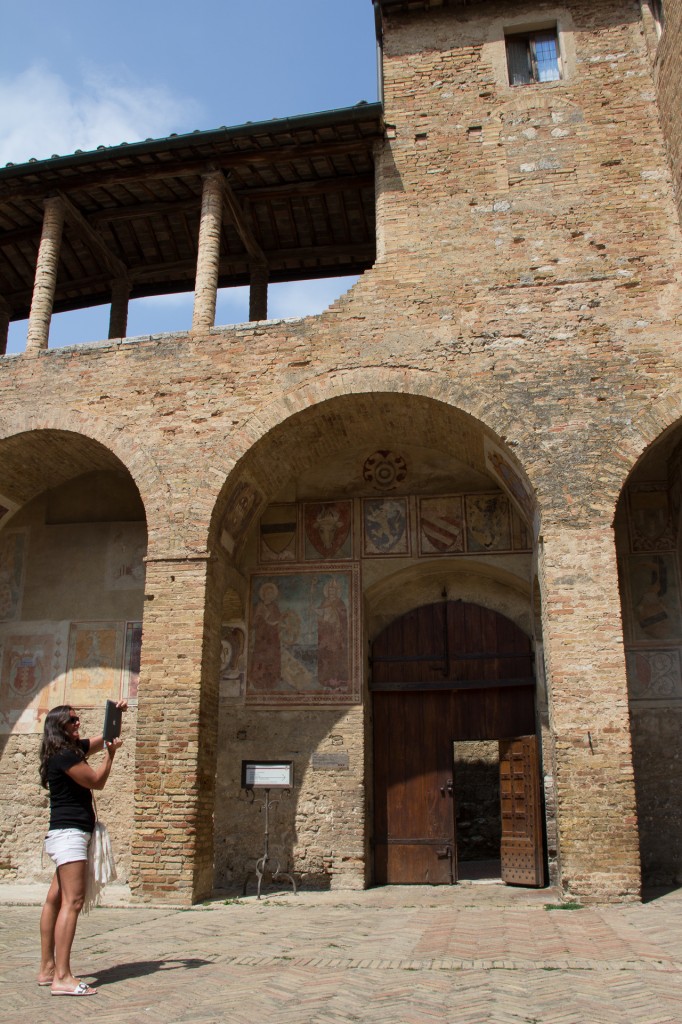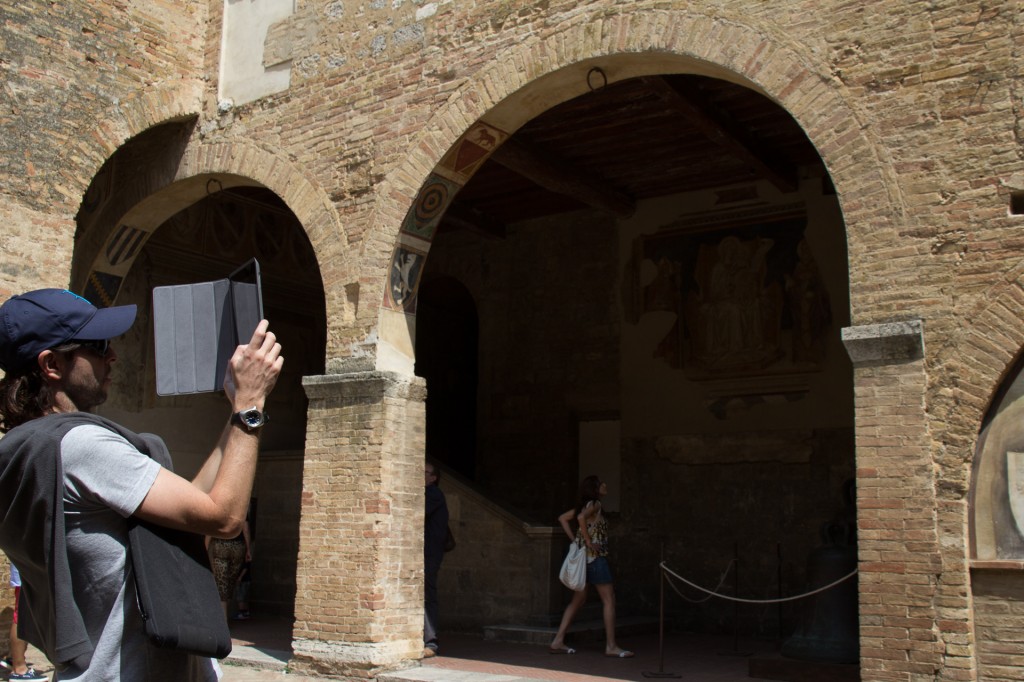 More narrow passages, with cars: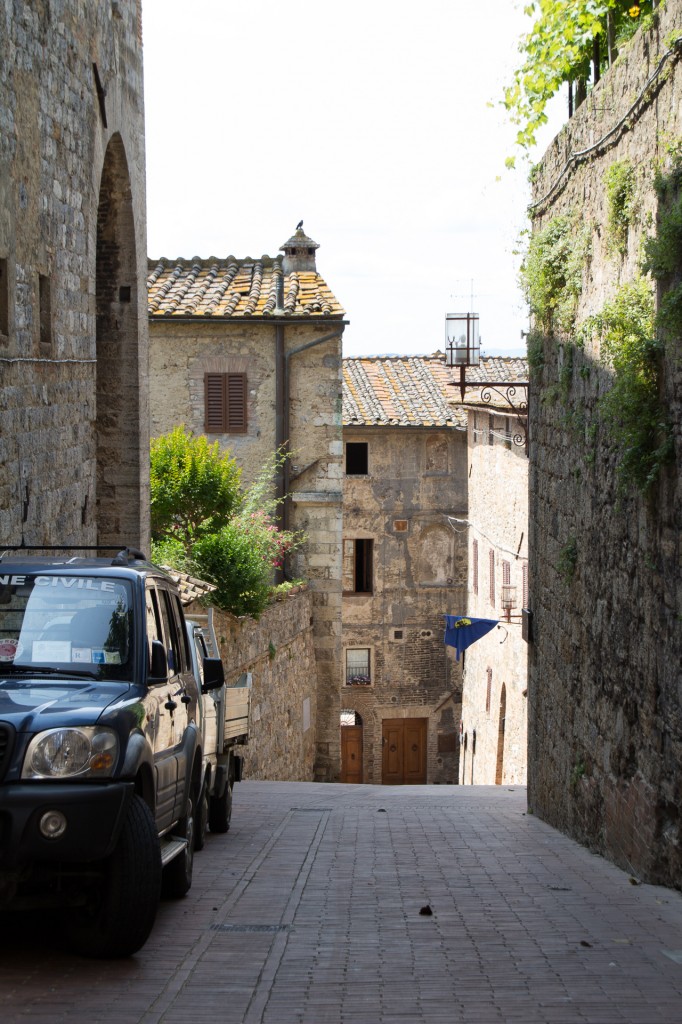 Still a narrow passage, but this time awash with tourists: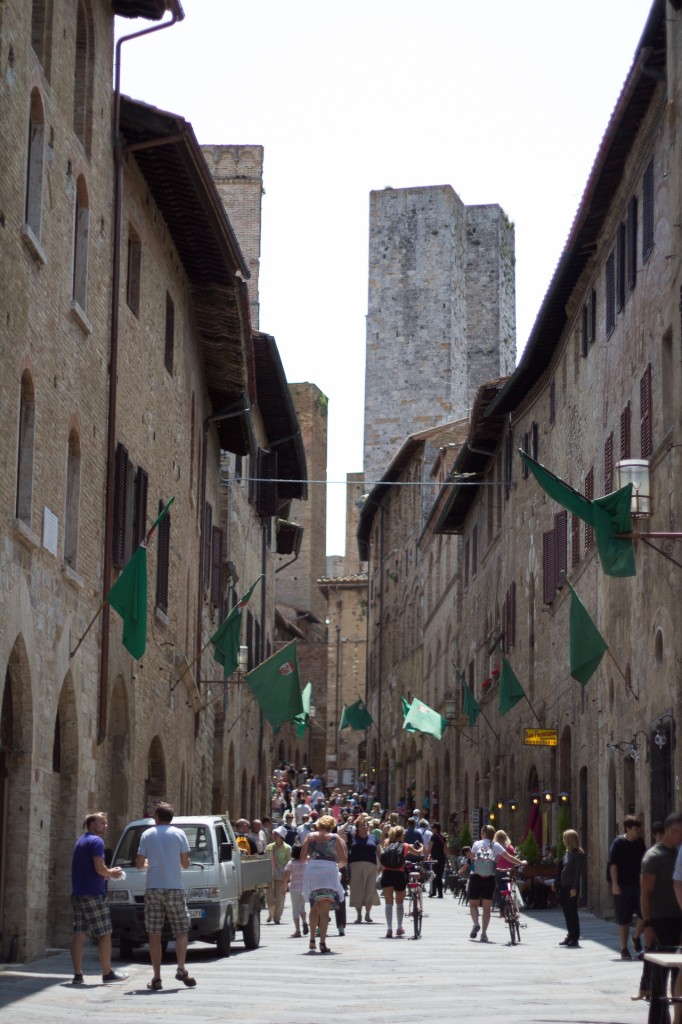 A vintage bike near a wall: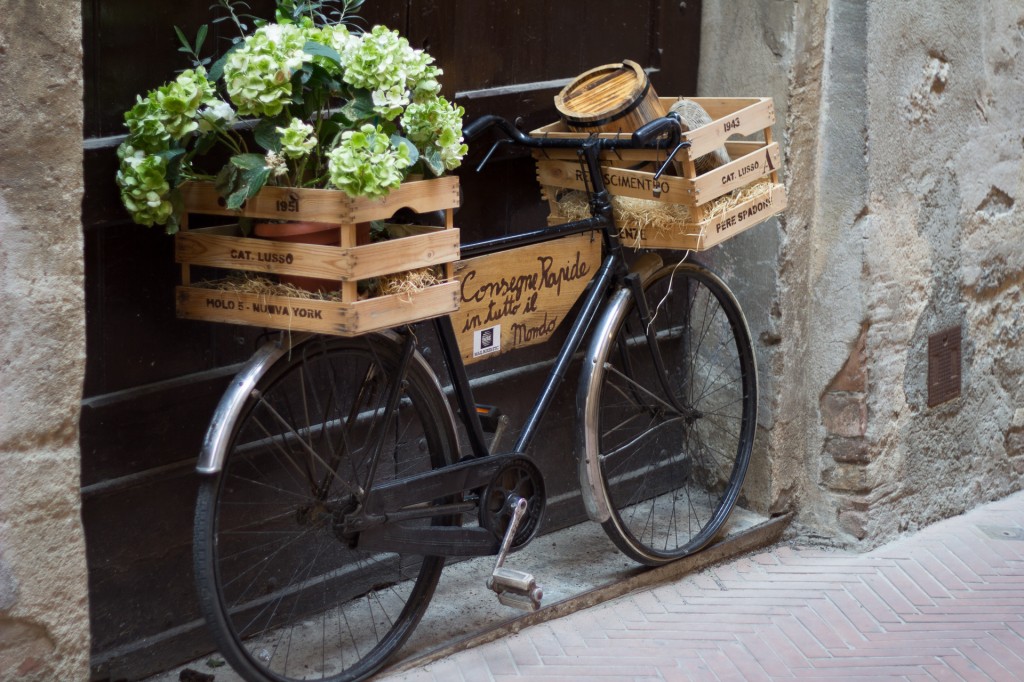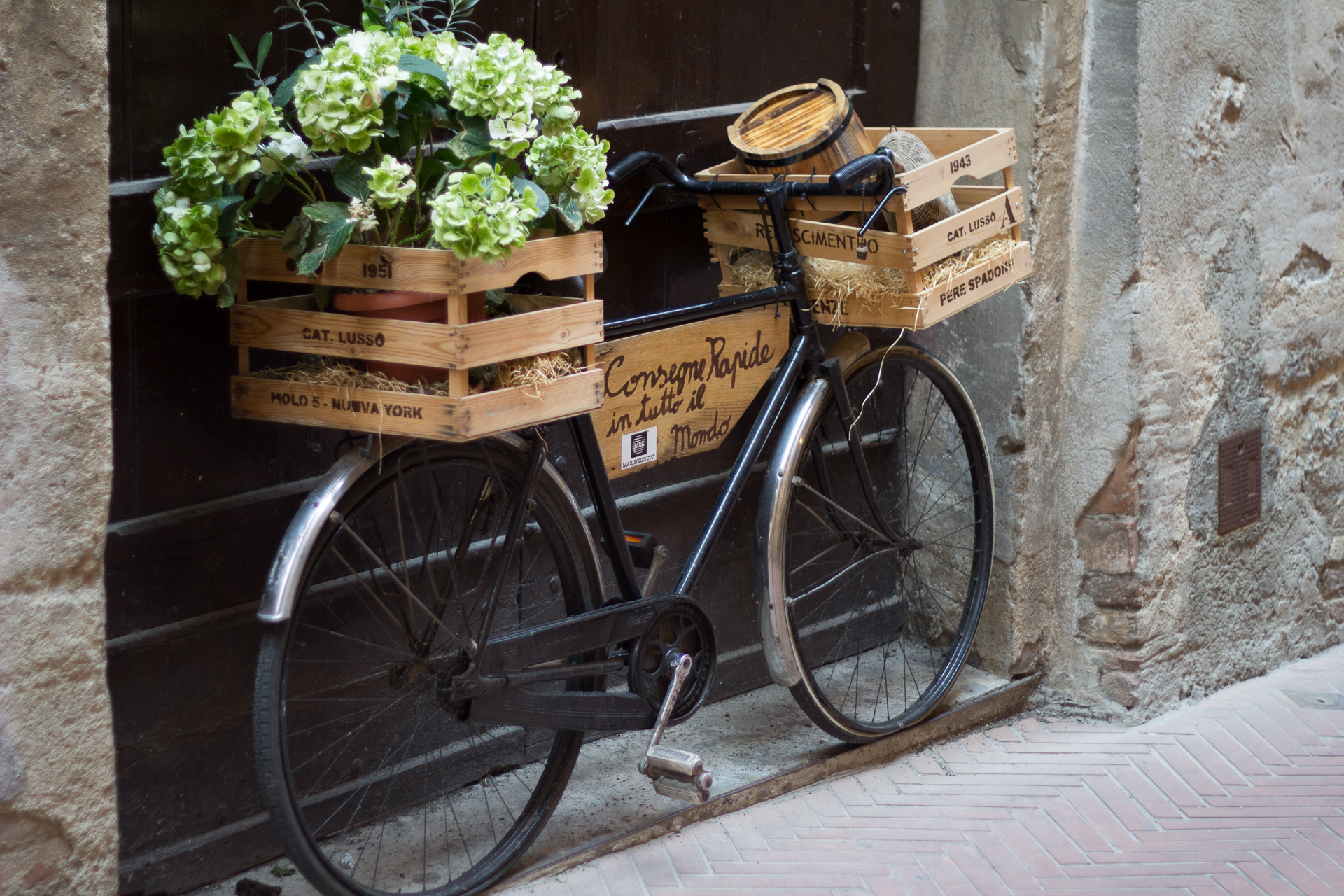 An absolutely excellent restaurant, Cum Quibus, which is absolutely impossible to find.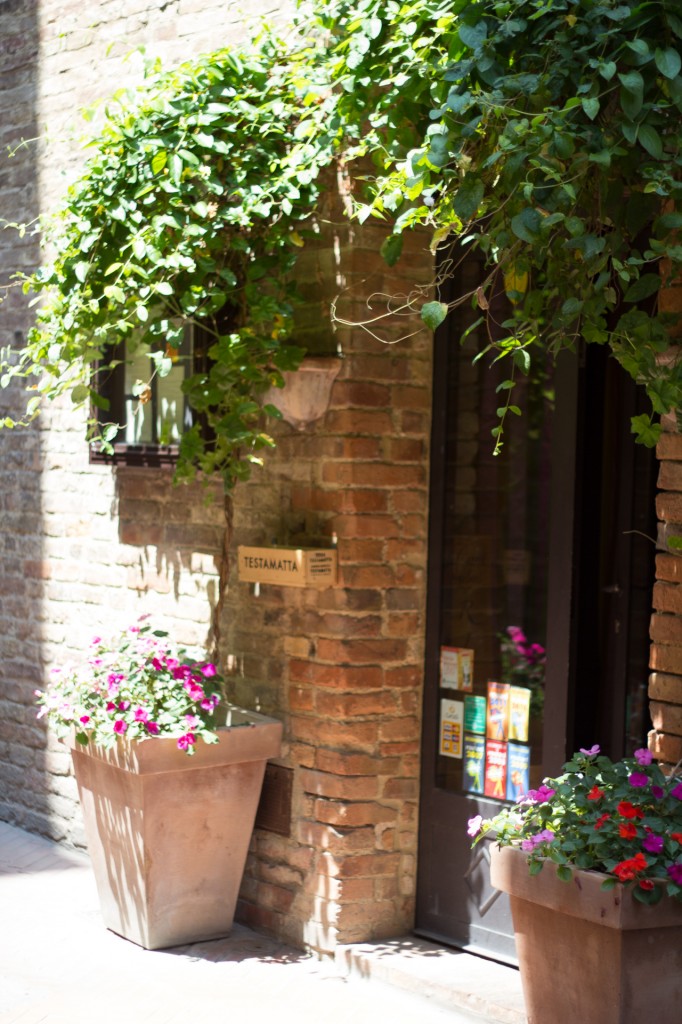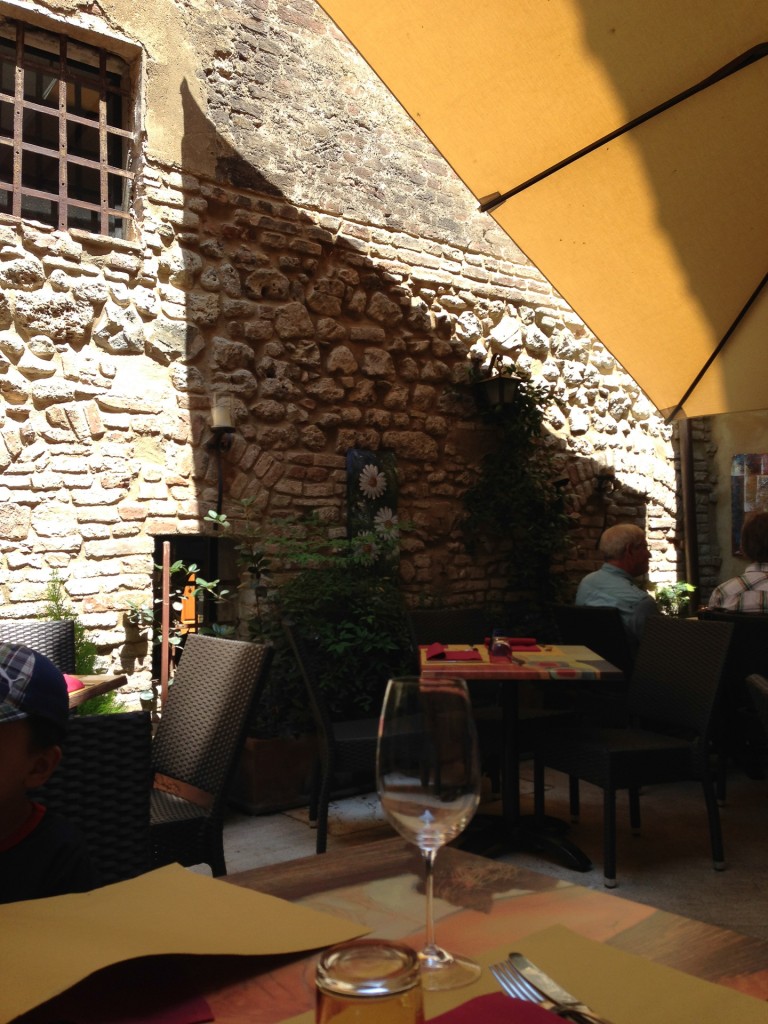 Pasta with truffles. If you ever see this… HAVE IT. What was awesome here is when we ate the truffles up… a waiter just stopped by and ground new ones for us. Literally, all-you-can-eat truffles.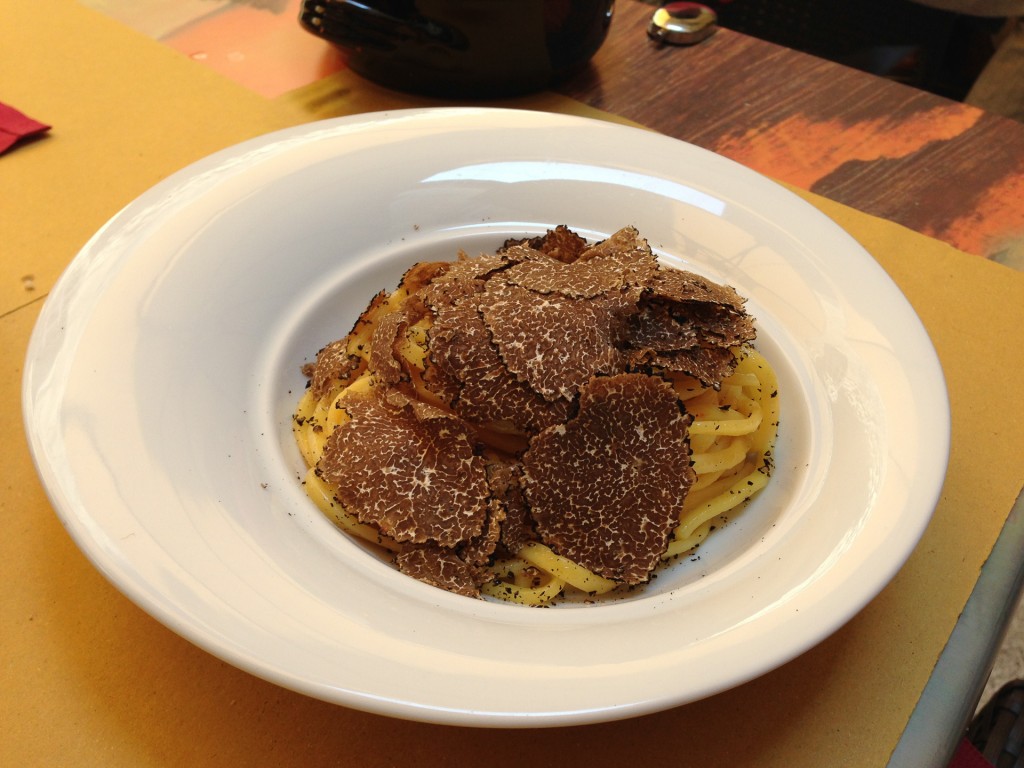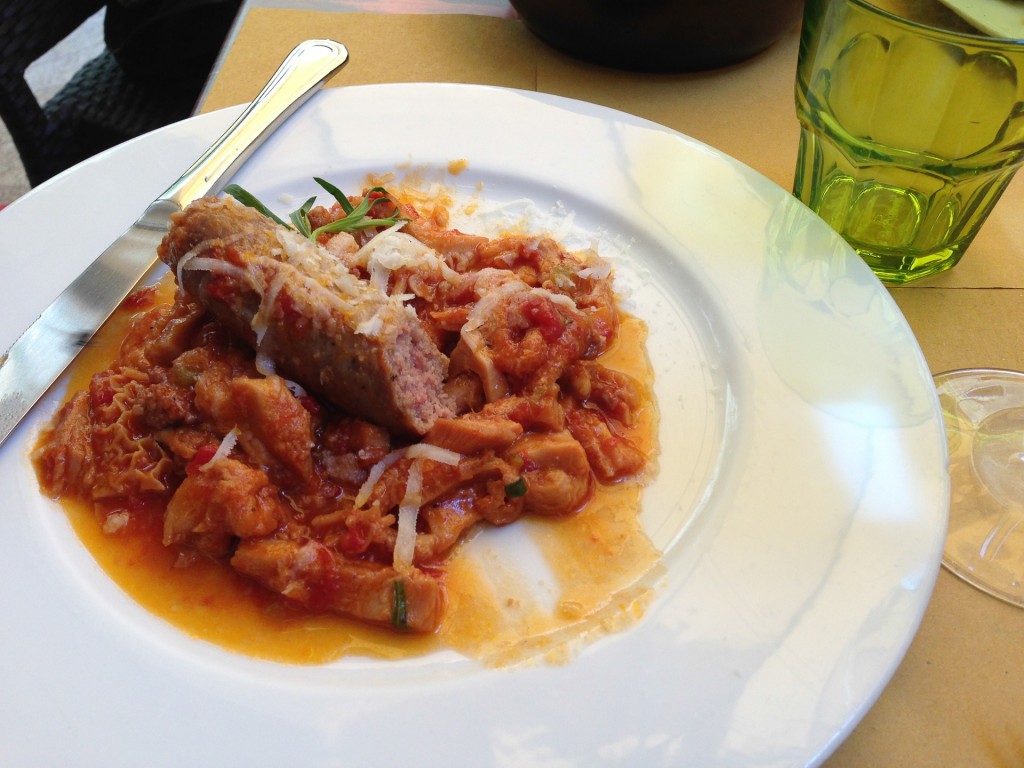 And this is how truffles happen: