The next day, we headed on to Florence, probably the most important city in Italy, considering its influence on history, art and fashion since its founding in 80BC. Home to Ponte Vecchio, the Florence Cathedral, numerous local shops and artisans, this city, though awash with tourists, is quite an impressive place to visit.
Our exposure to centuries of art and fashion started with this Smart, wrapped in leather: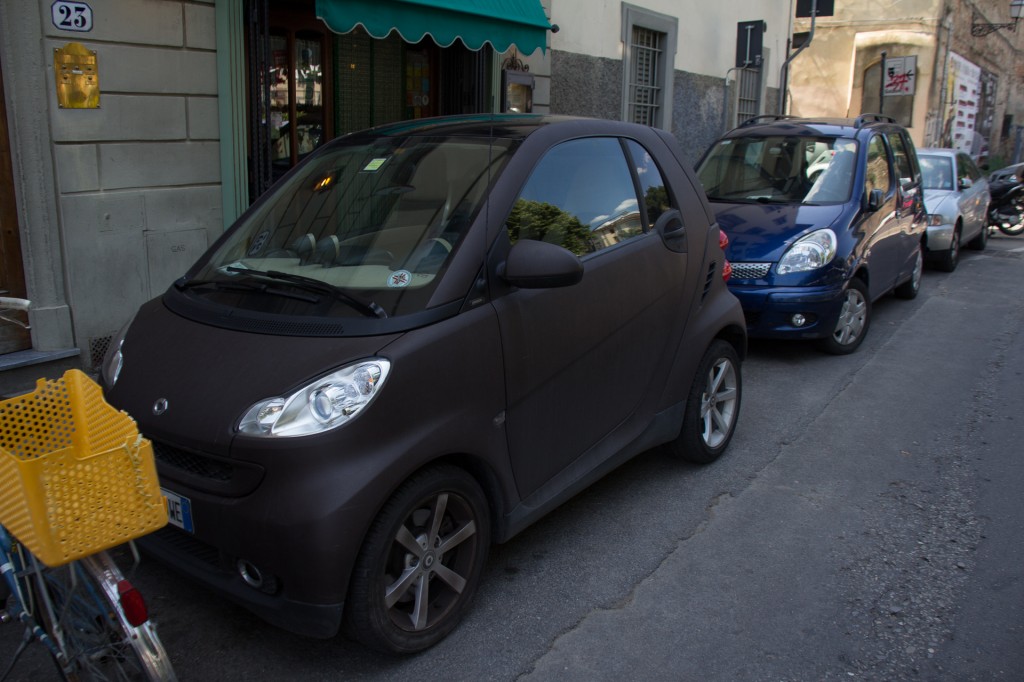 And to this protest banner (it reads, "NO to underground parking in Piazza del Carmine!"):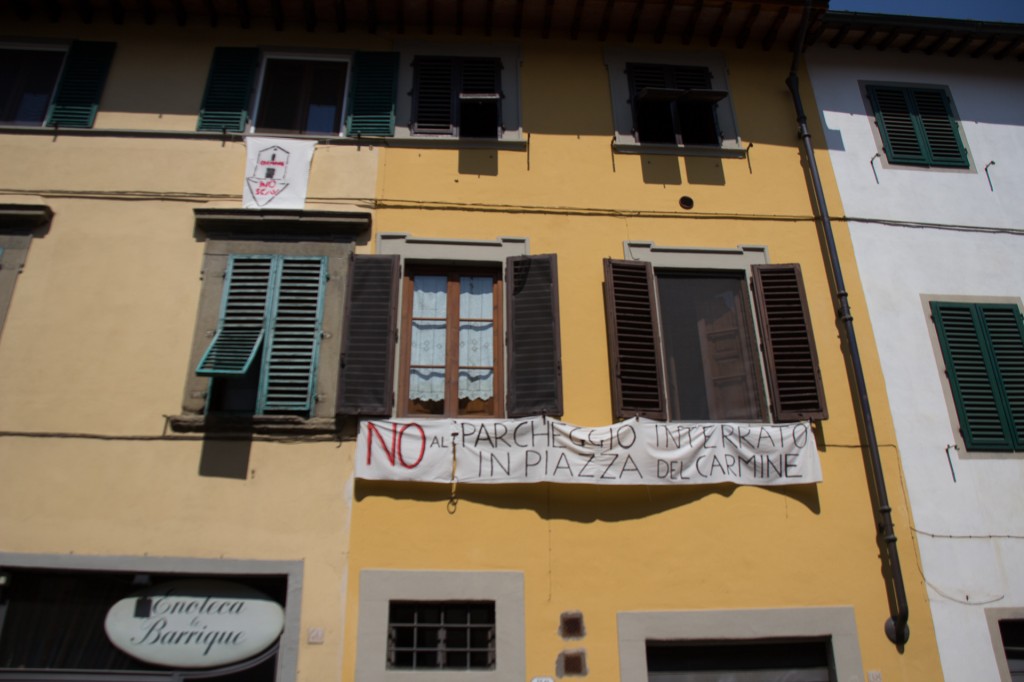 He is referring to this piazza – unless the suggestion is to have BOTH an underground AND an above ground, which I assume to not be the case (ie, I assume they want all these cars underground), then I really don't see what his problem is – this looks absolutely terrible: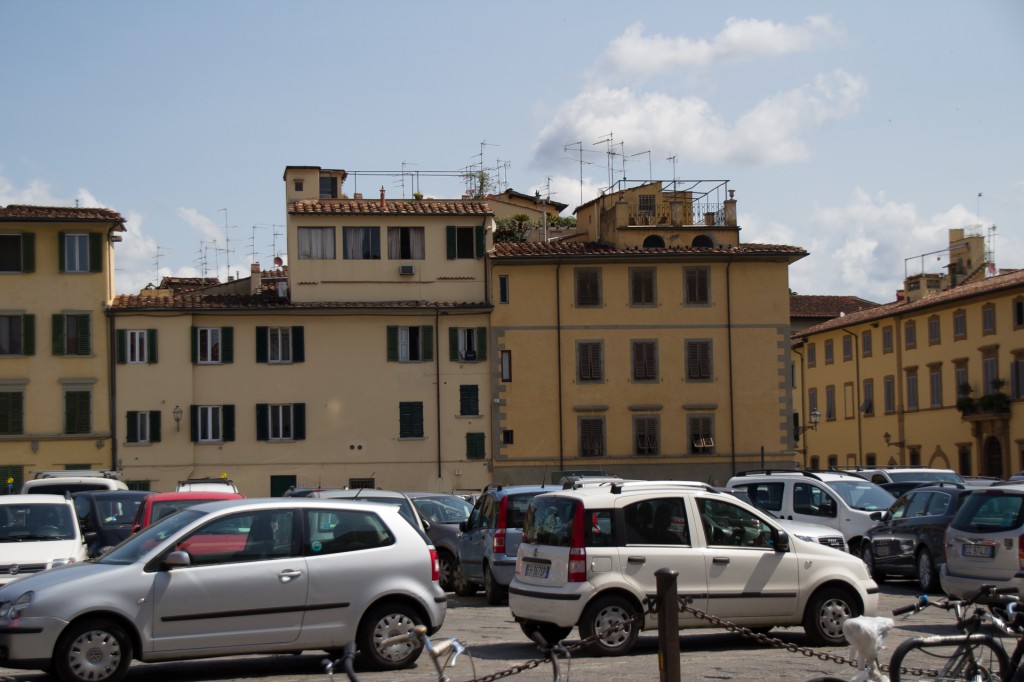 I've seen gardens on roofs, but this is pretty extreme: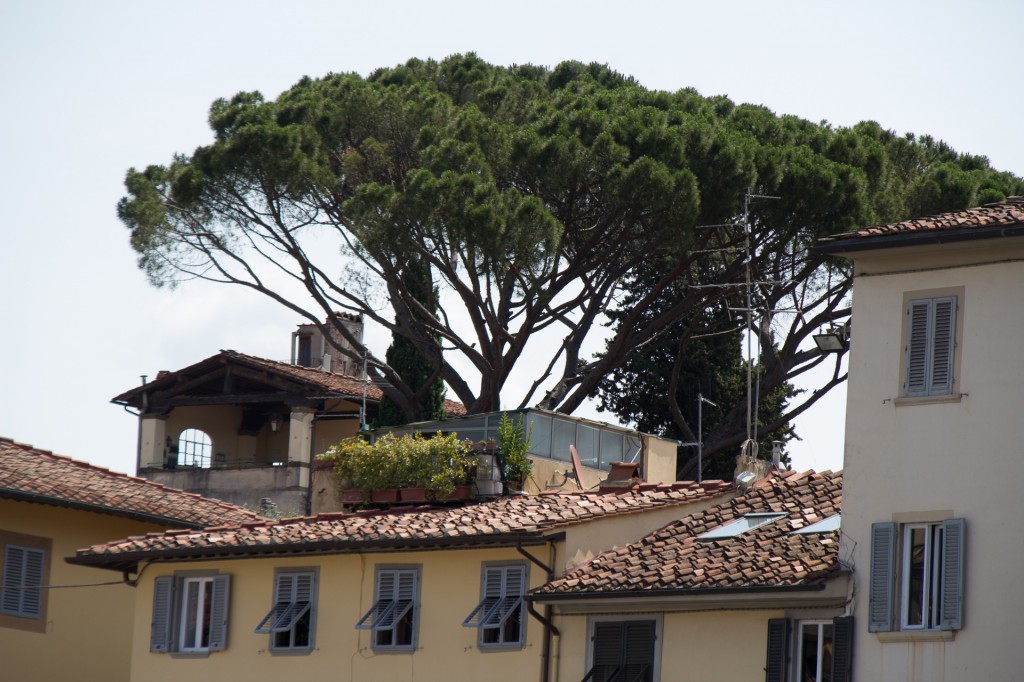 Some beautiful frescoes: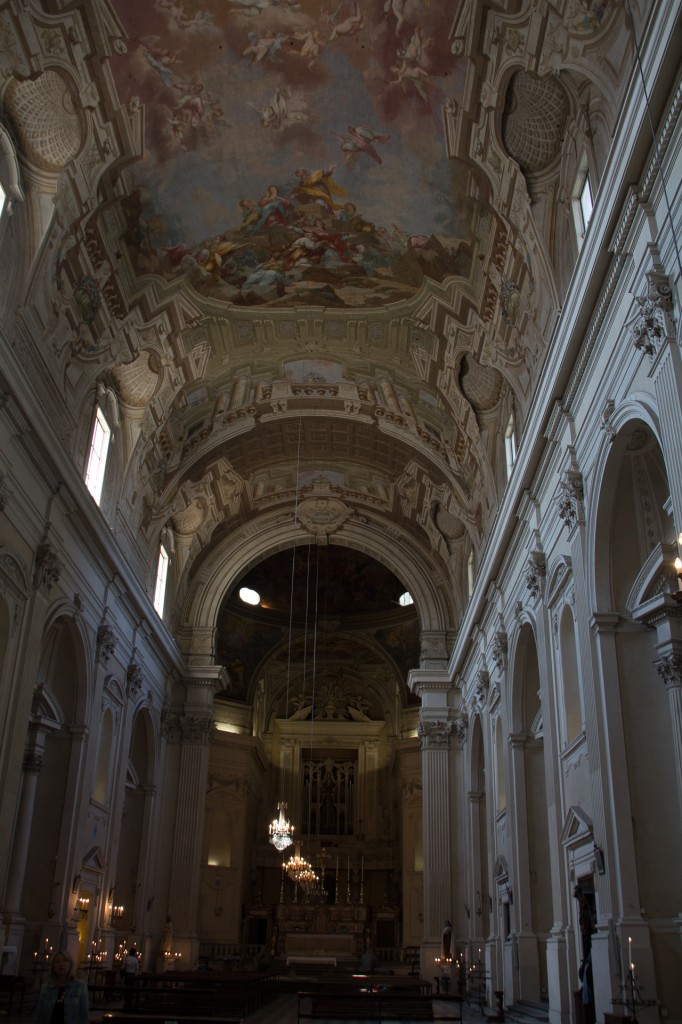 A pretty view off one of the bridges of the nice hotels on the opposite side: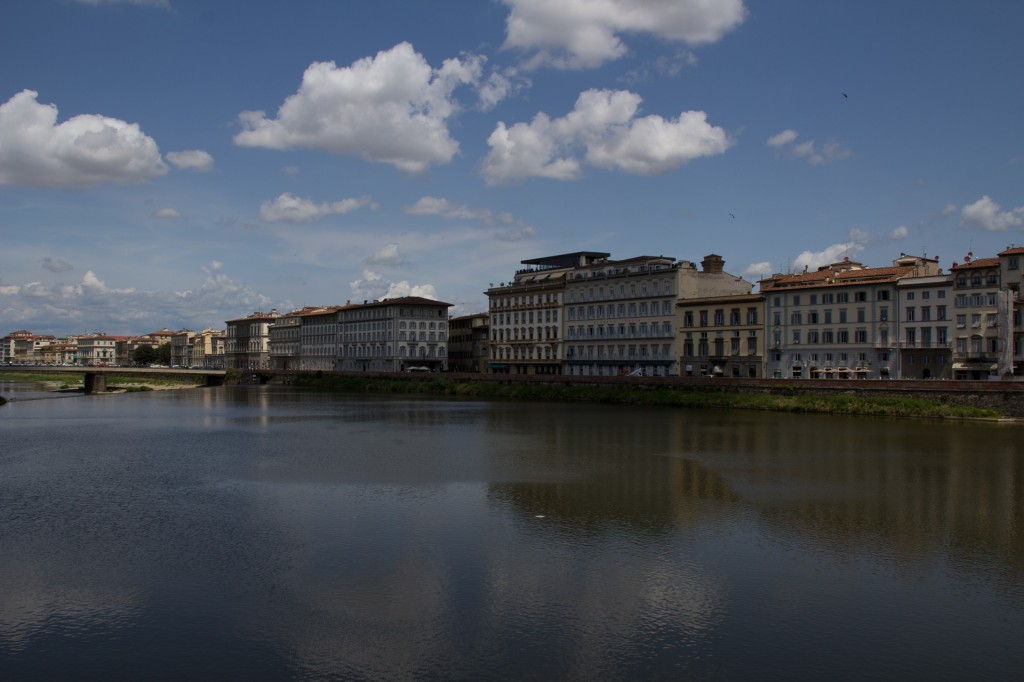 St-Regis Florence, an SPG Category 7 hotel: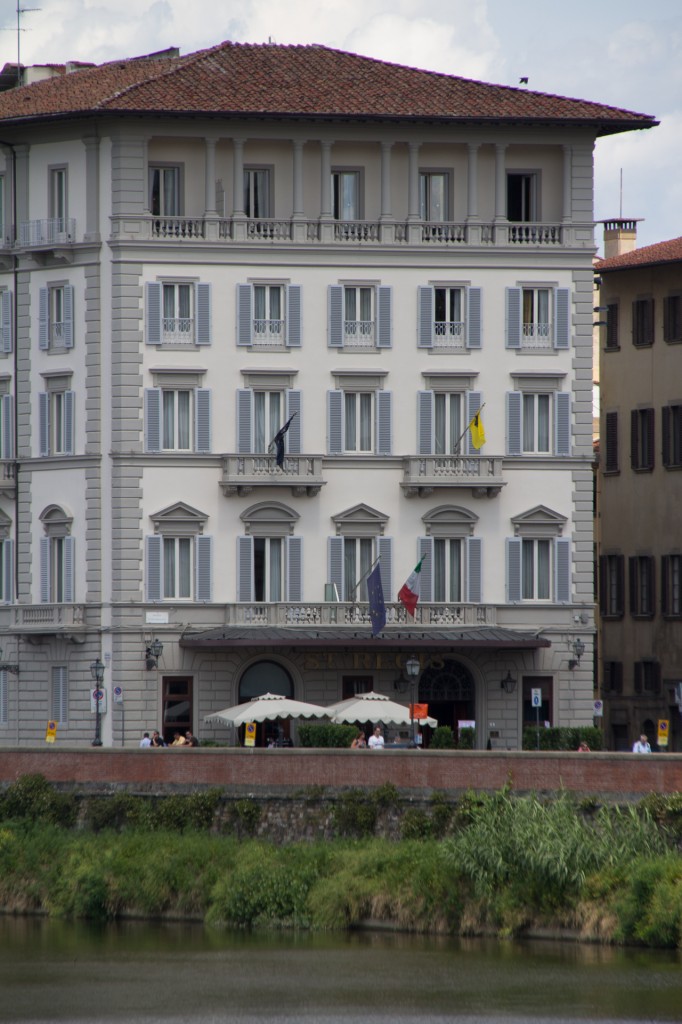 Excelsior, a Westin hotel – SPG Category 6 (they really got that waterfront locked down):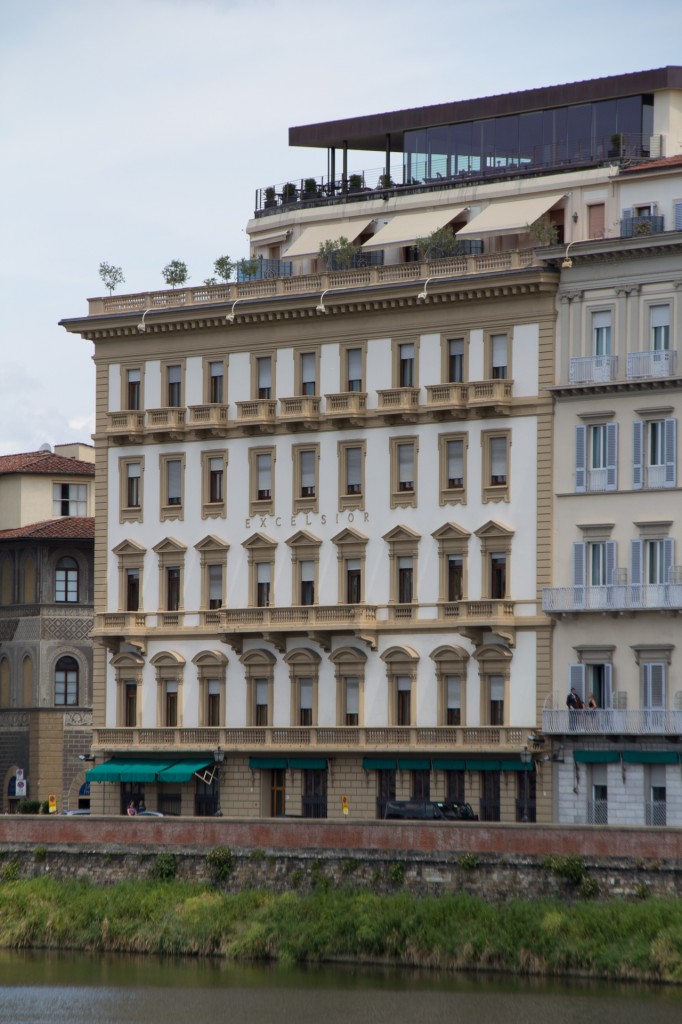 A view towards Ponte Vecchio: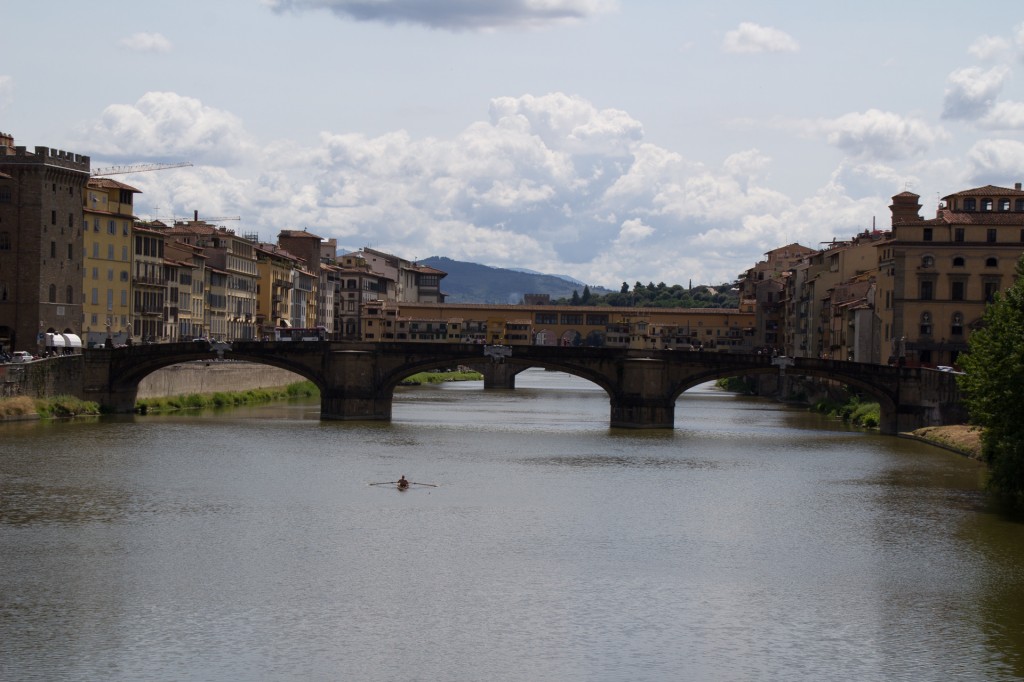 View down one of the narrow Florentine streets: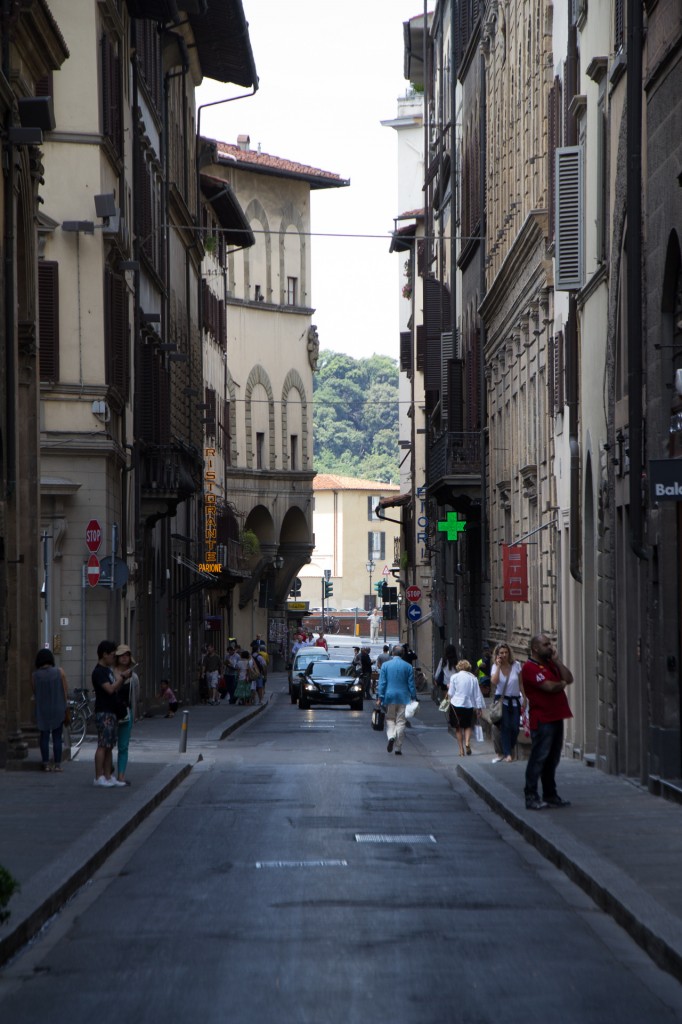 The Firenze Cathedral, an absolutely monumental (and intricate) creation: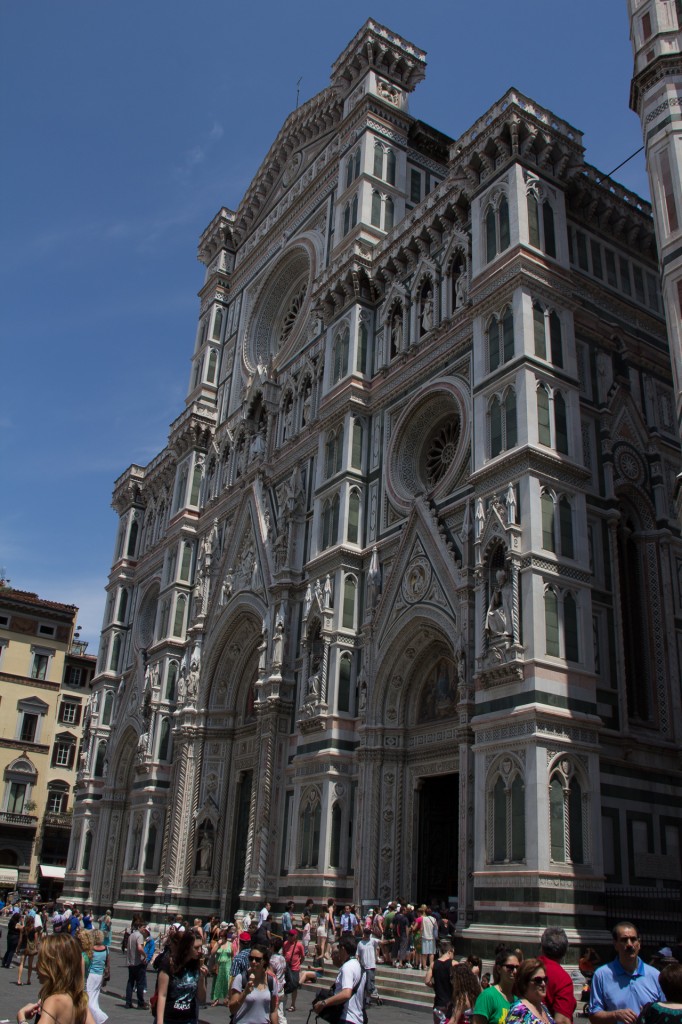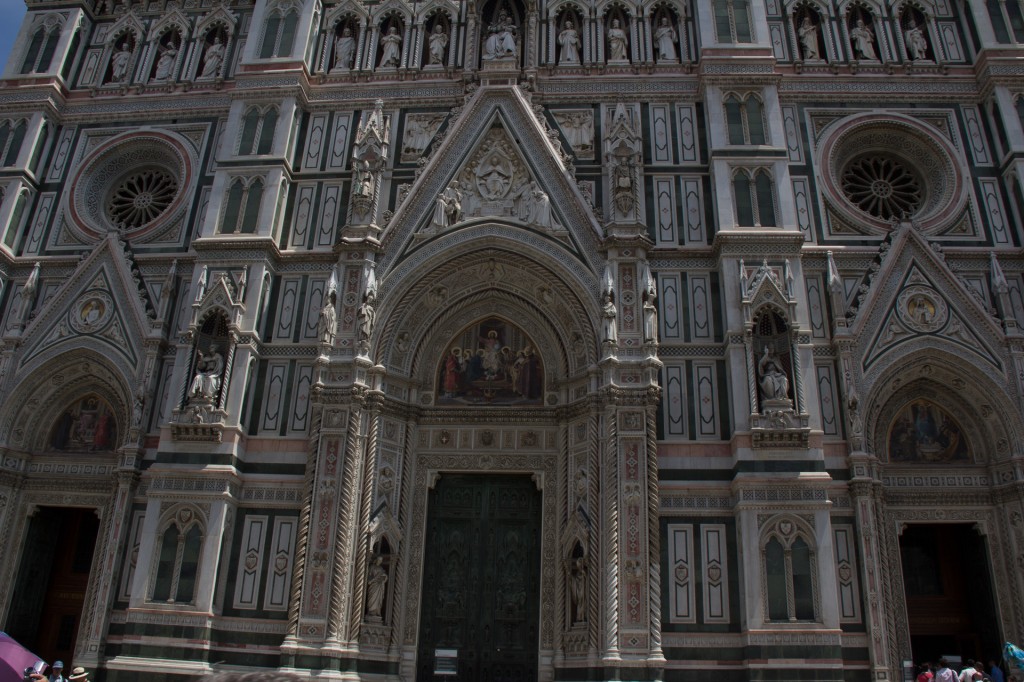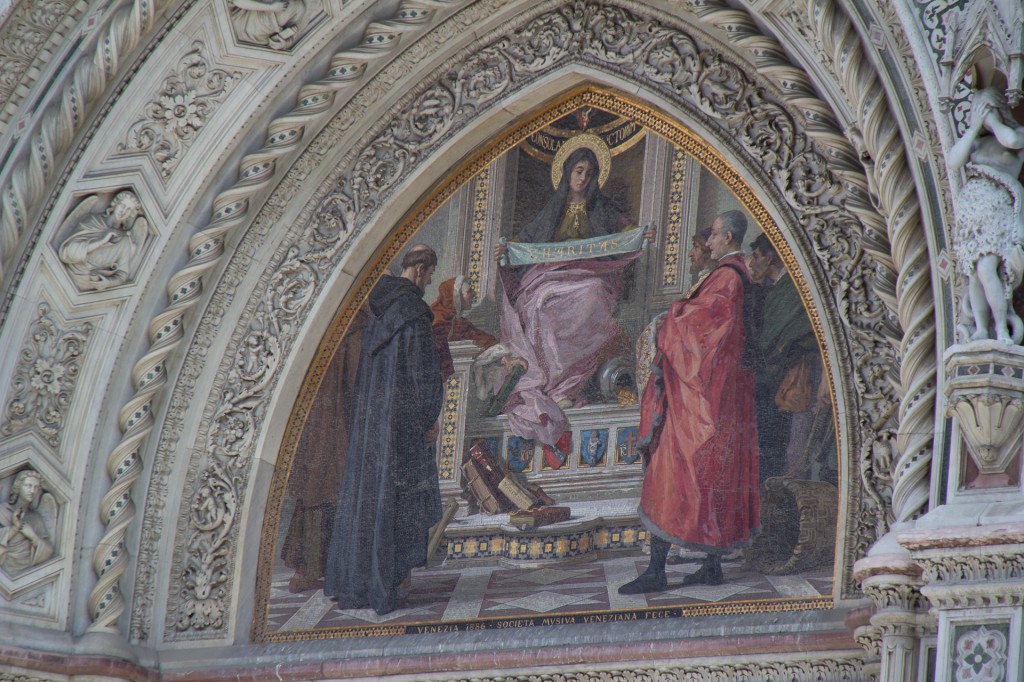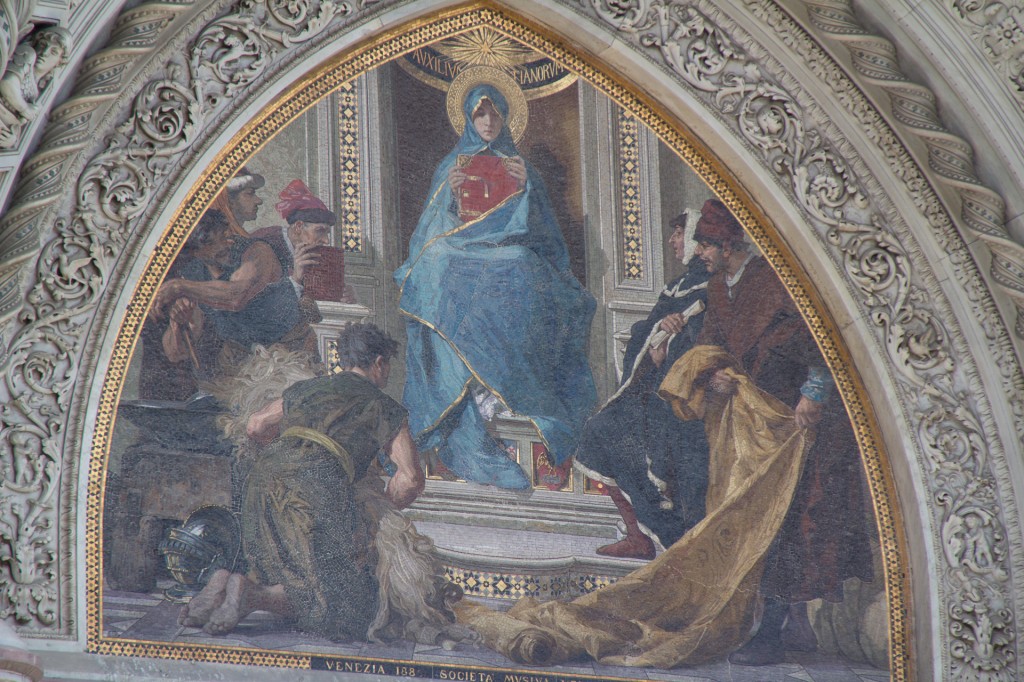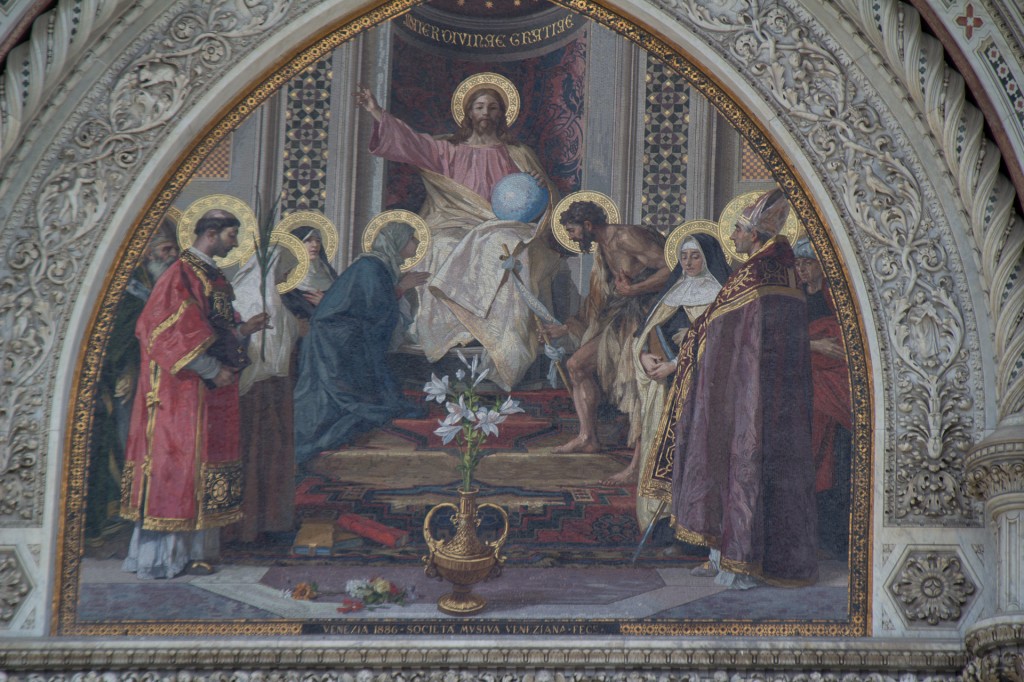 The Florence Baptistery: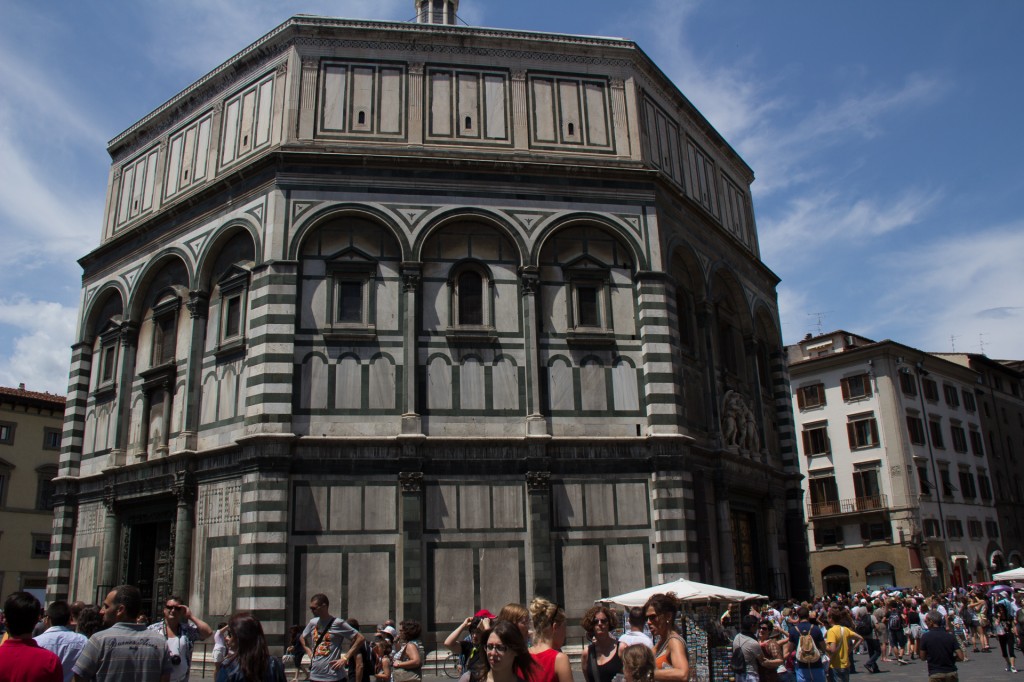 The Gates of Paradise, by Lorenzo Ghiberti: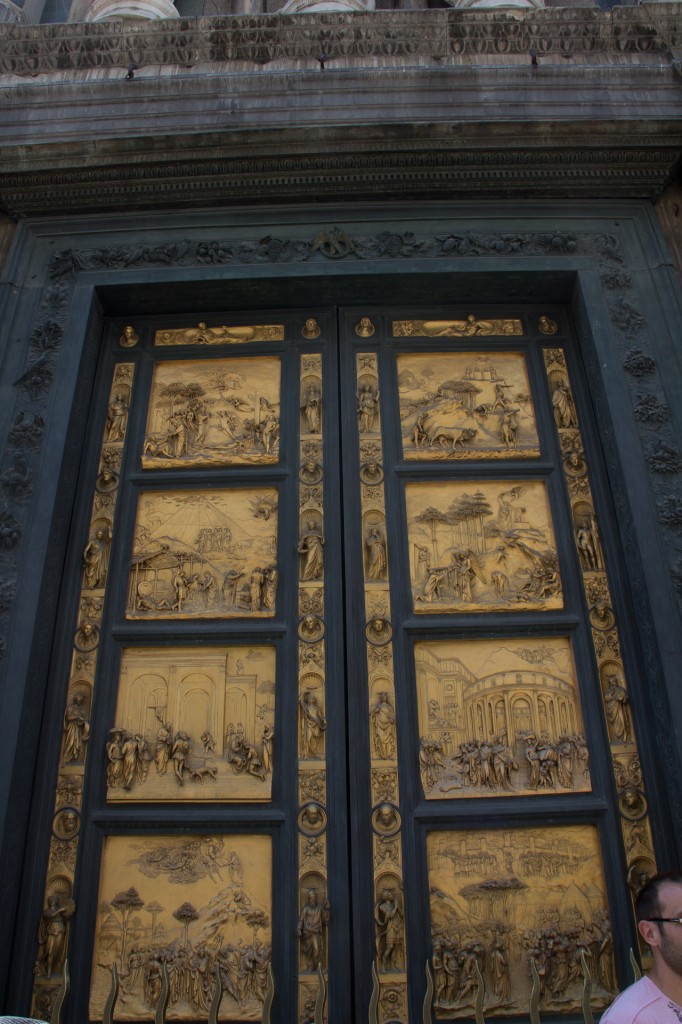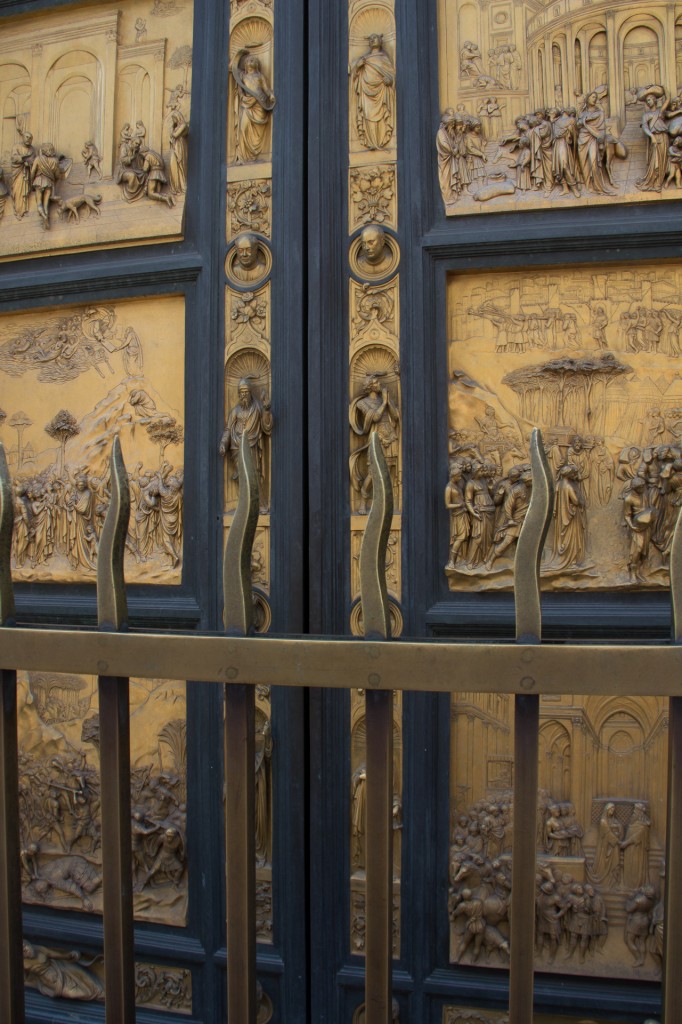 On the walk back to Ponte Vecchio, came across this old Mini Cooper: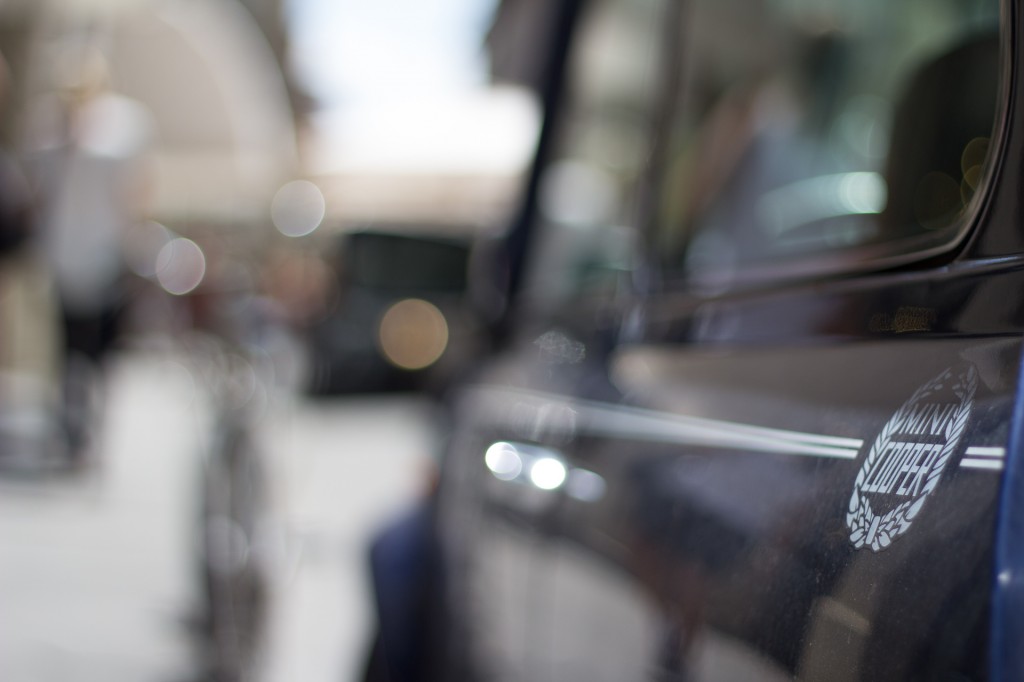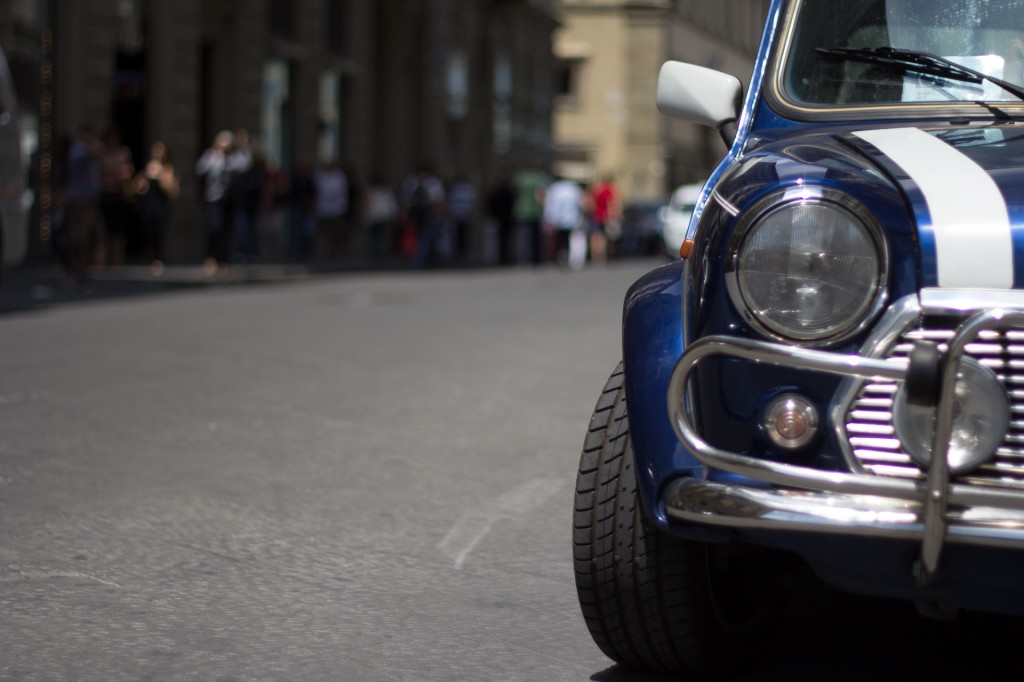 And a man contemplating his street art: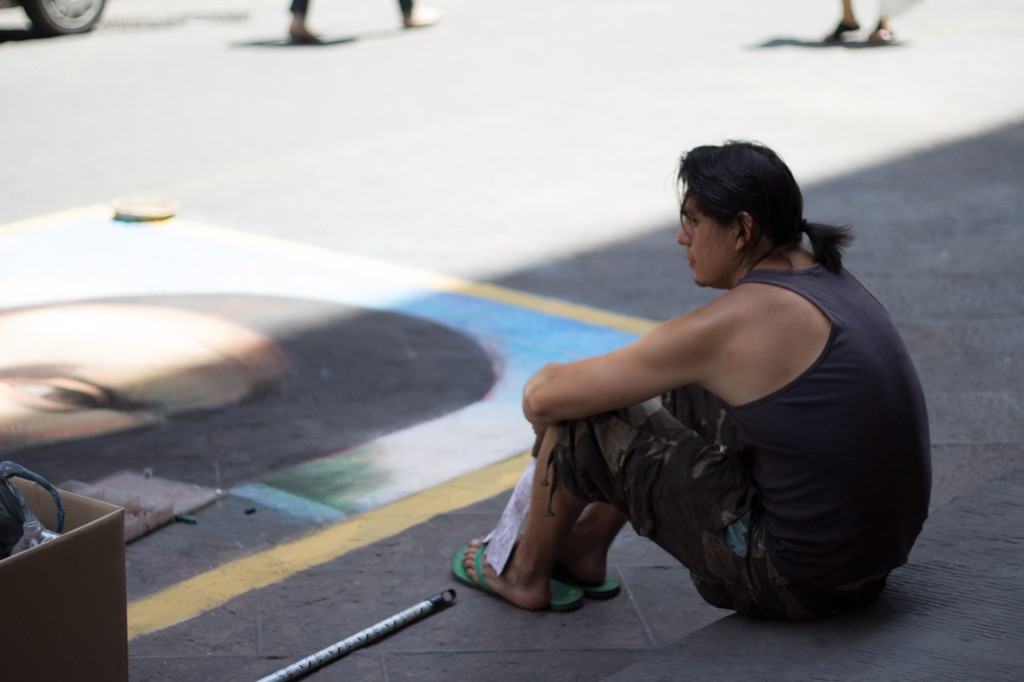 And the replica of Michelangelo's David, of course (the real one is inside the building, for preservation reasons):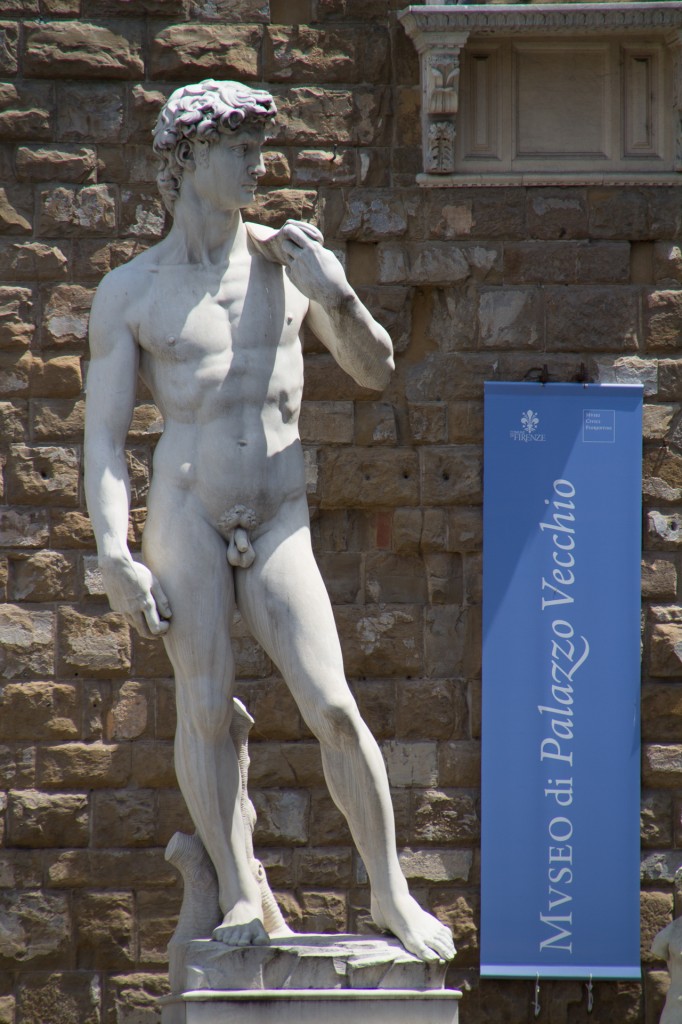 Some more statues around David: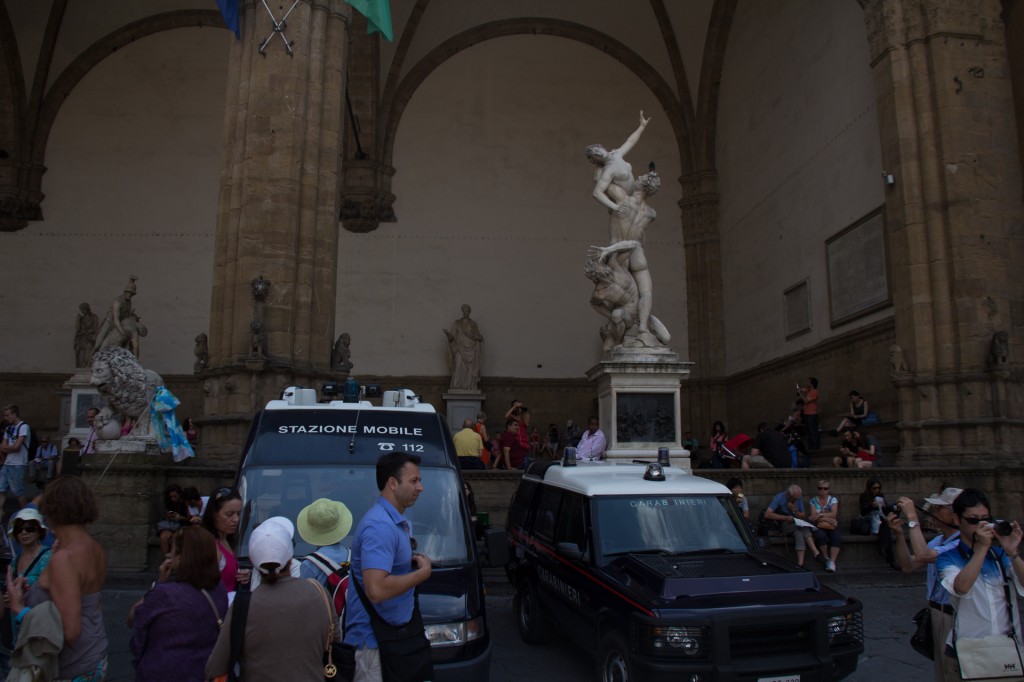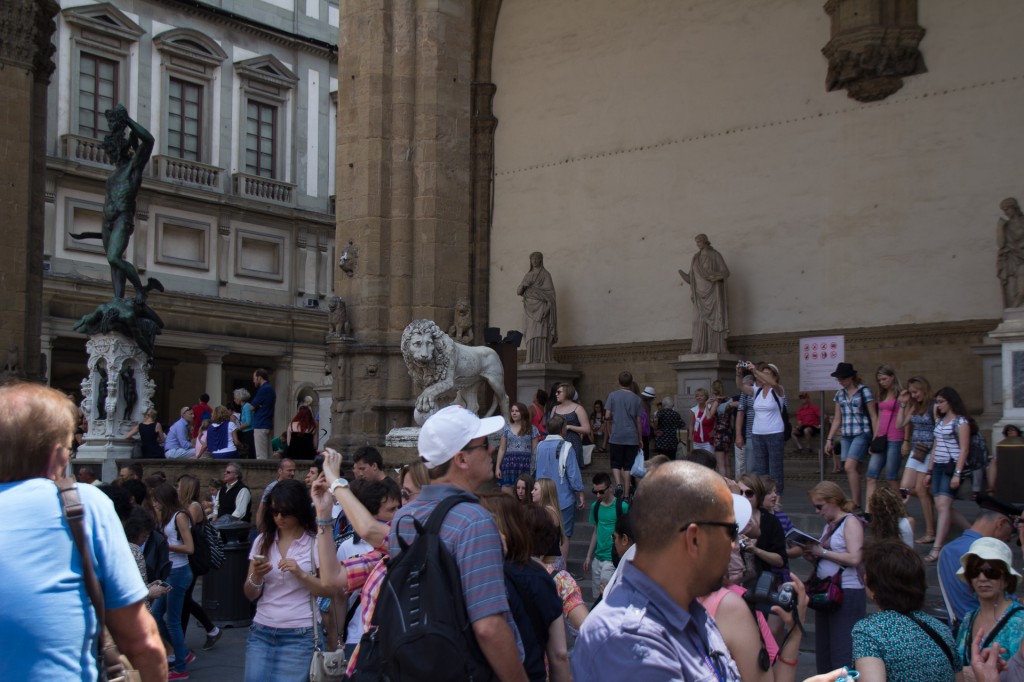 And some cops busily being … cops (and fervently messaging on their cell phones……….. right next to that photocopier from the 1970s – what do they do, photocopy documents on the crime scene?):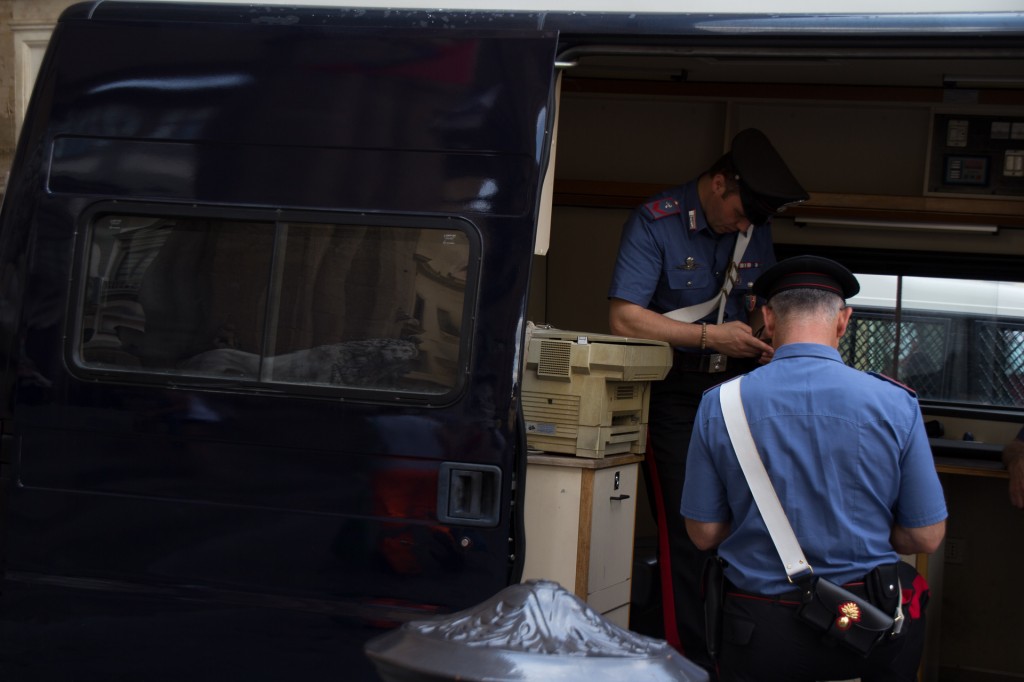 A walk down the alley of famous people's busts (despite my overall penchant for high culture, I wasn't aware this many famous people were from Florence):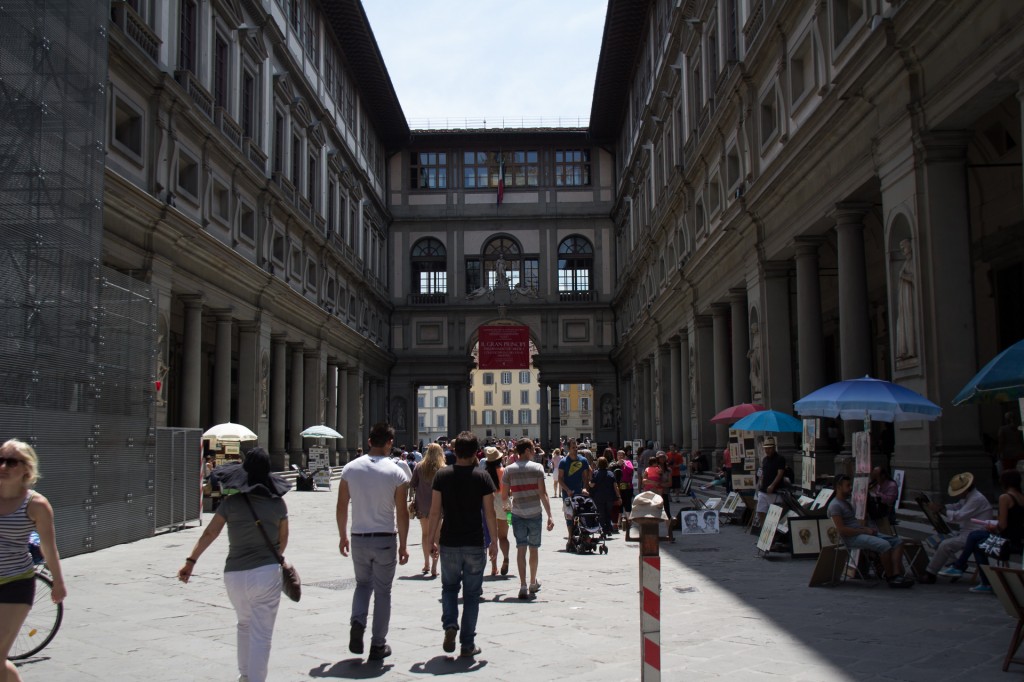 View of Ponte Vecchio from the other side: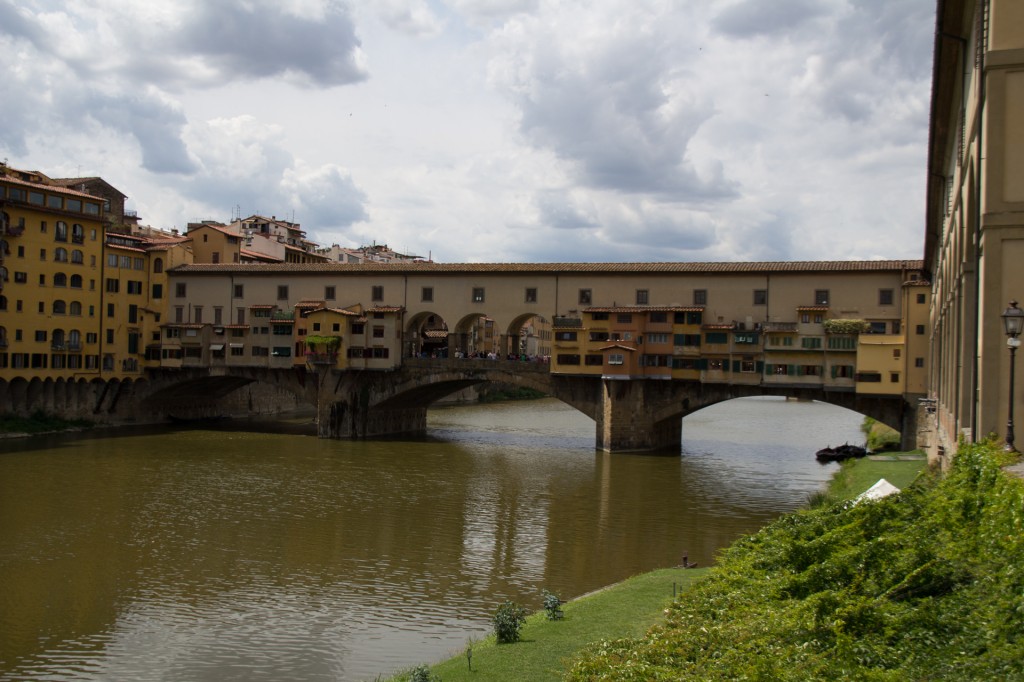 More old construction around the Ponte Vecchio: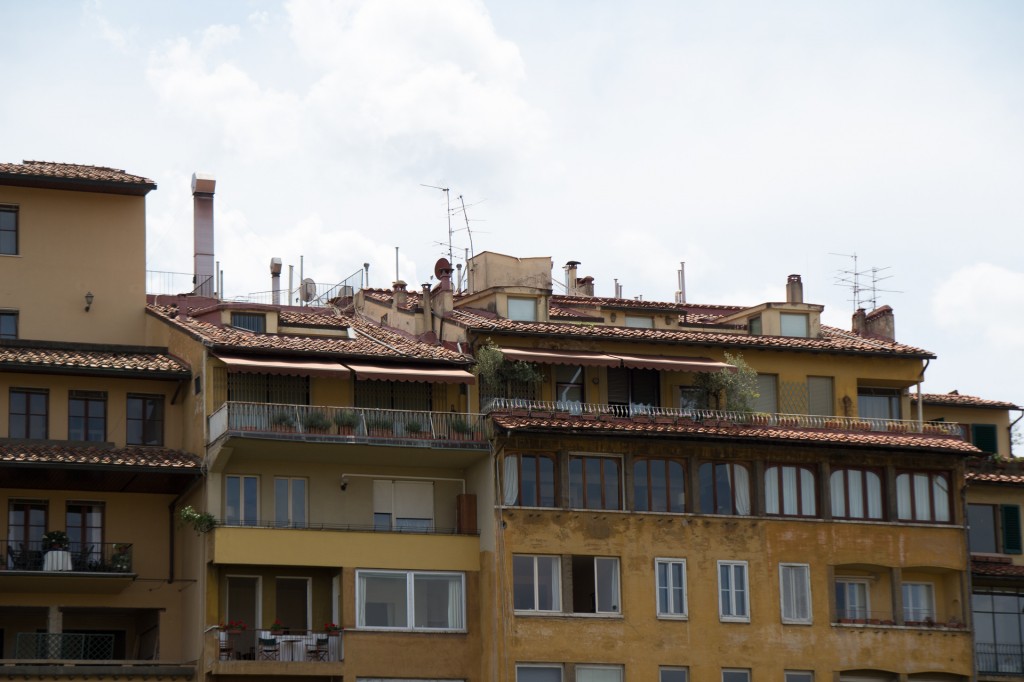 Two very proud policewomen, crossing Ponte Vecchio, preserving the hordes of tourists from their worst enemies (themselves…):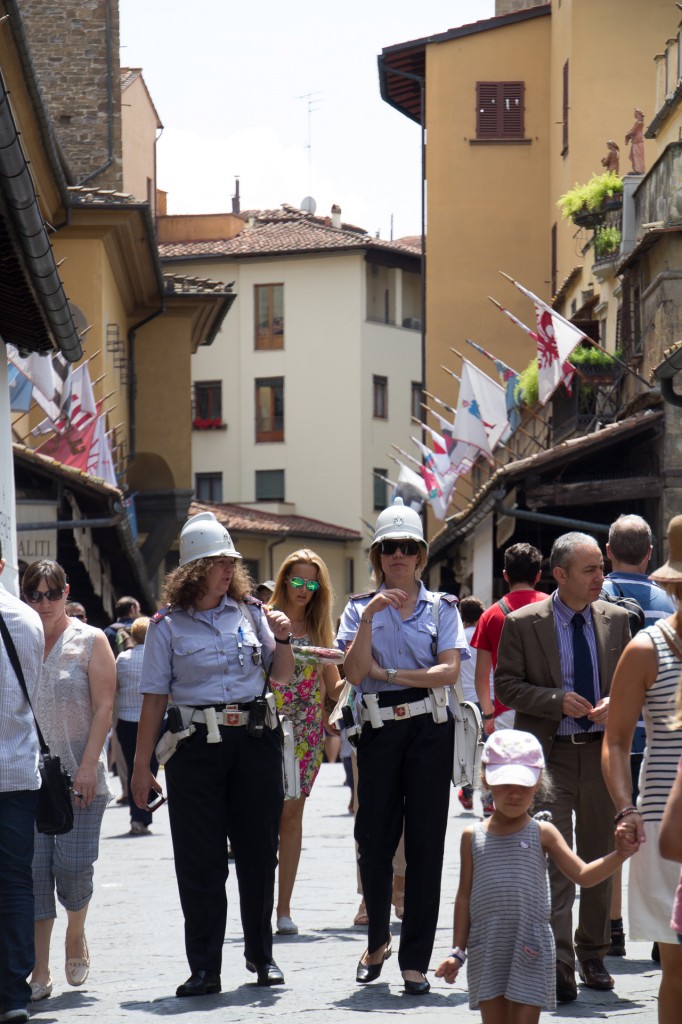 Ponte Vecchio used to be a butcher alley… now sellers peddle gold and silver (or so they claim), bad jewelry and tonnes of cheesy souvenirs.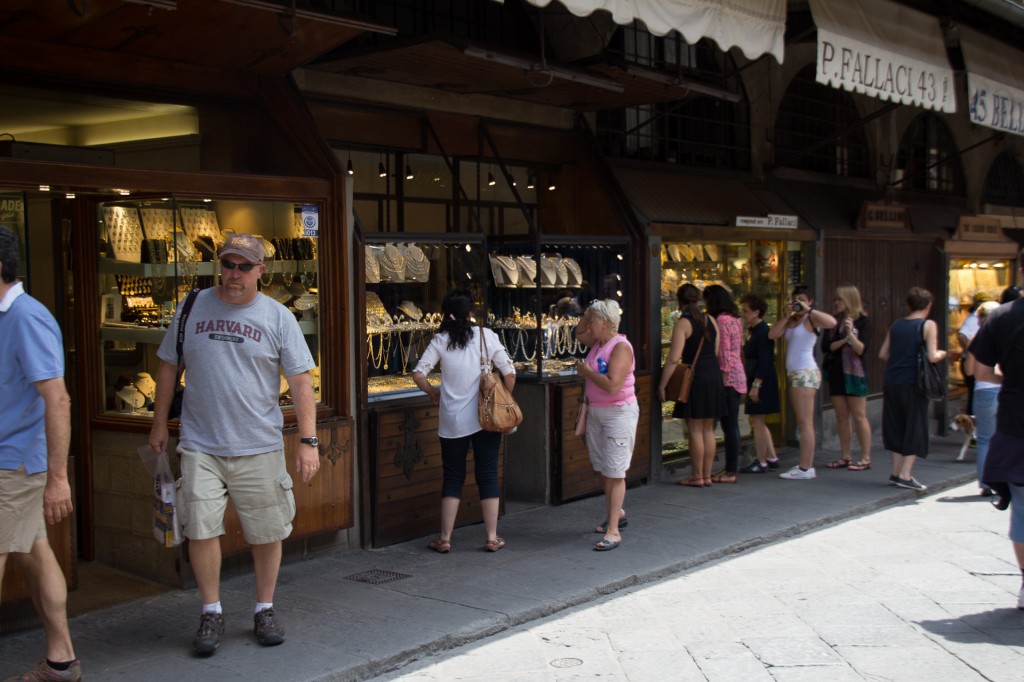 Another view down a Florentine street: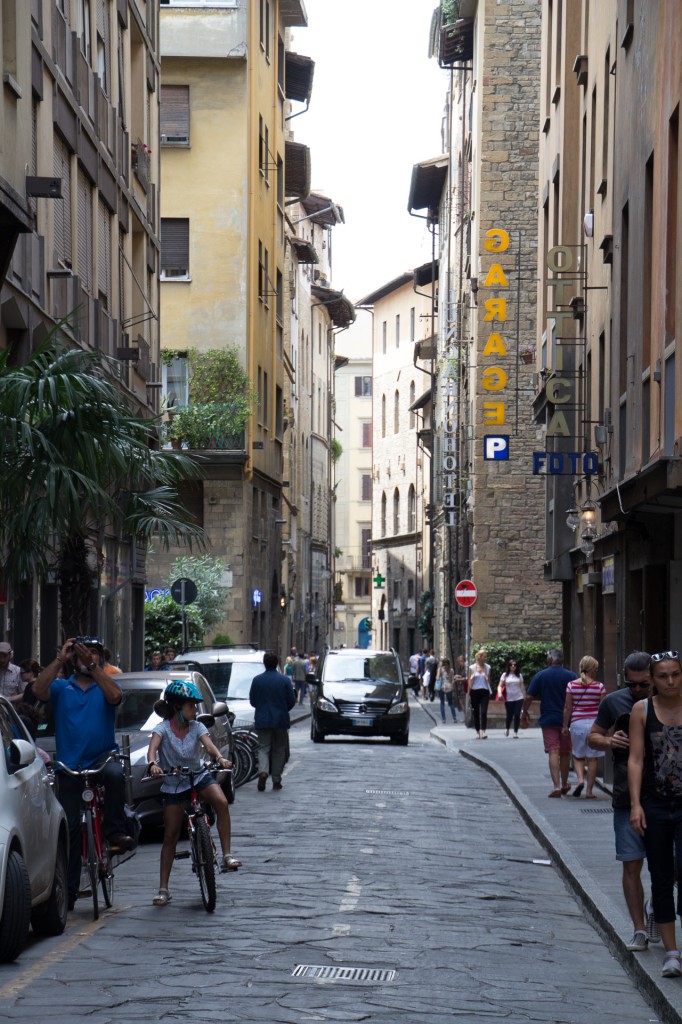 In the end, we only spent about three quarters of a day in Florence. A better visit is, of course, required – but at least we got the opportunity to visit this city and see where the Medici family spent most of its golden years, influencing world affairs.