After we were done with Noboribetsu, we headed off to Sapporo. The plan was to cut through the mountains, going through some very, very fun roads (sadly, seeing as I didn't have a Subaru WRX STi or a Lancer Evolution, but rather a severely underpowered Honda Fit, I was very limited as to how fun I could make those roads be… oh, and I had passengers in the car to boot). We went through Orofure Pass (オロフレ峠), an overpass situated about 930m in the mountains, offering a fantastic view of various scenery, going as far as the Pacific Ocean. Road to Orofure: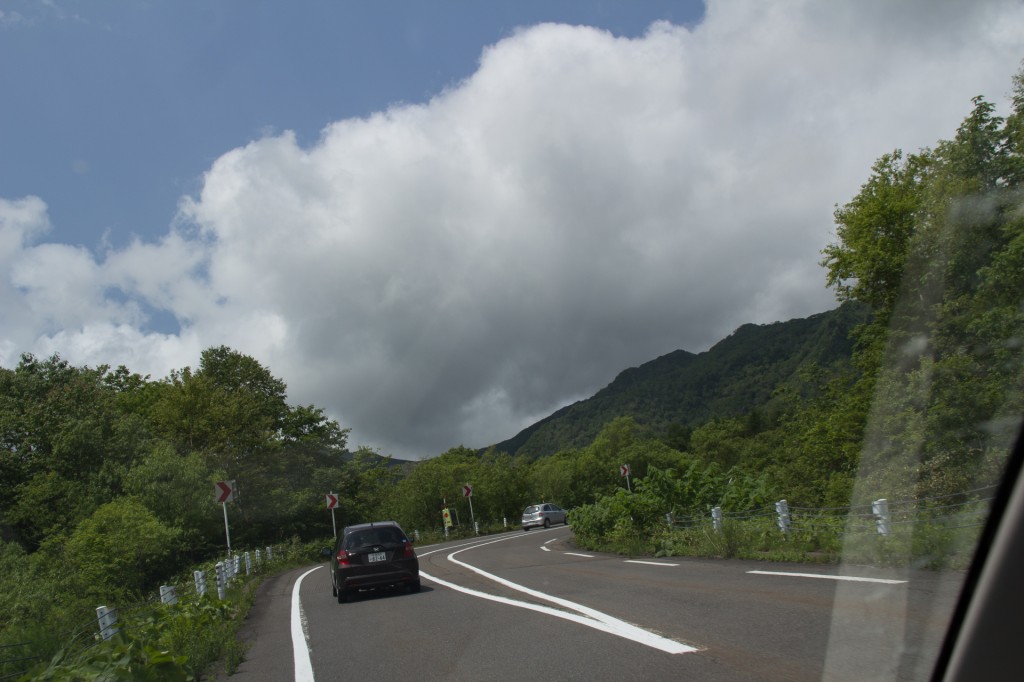 We kept driving, descending the mountain. We wanted to make a stop at a local cafe called Honobono-Mura, which was reasonably well-reviewed (despite being literally in the middle of nowhere) – but when we showed up, it was completely full, and all we could do was take some pictures of the outside.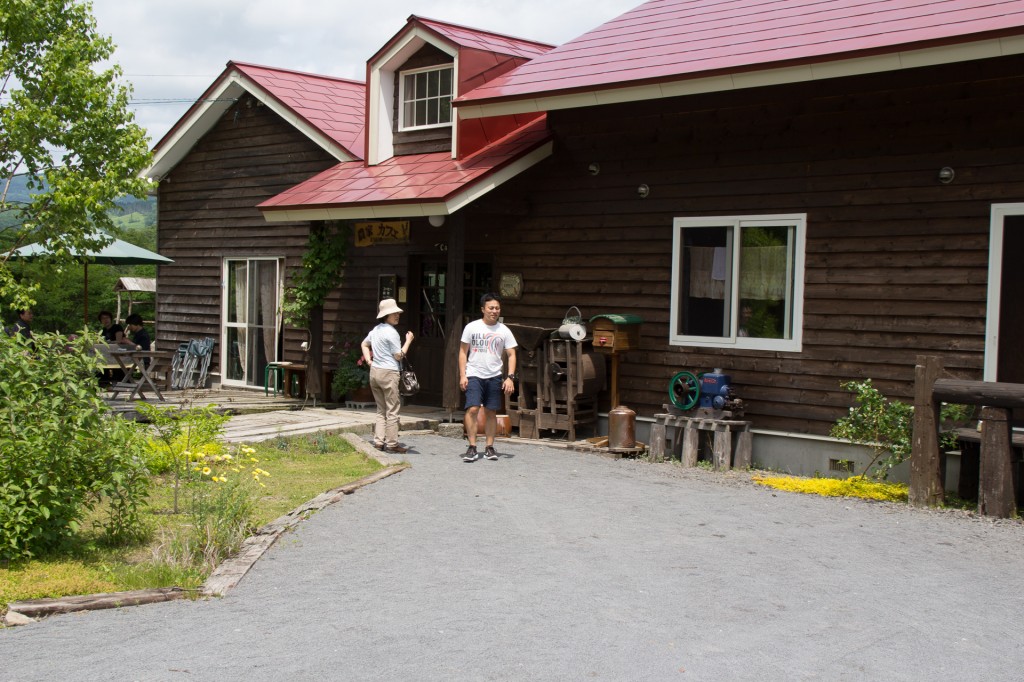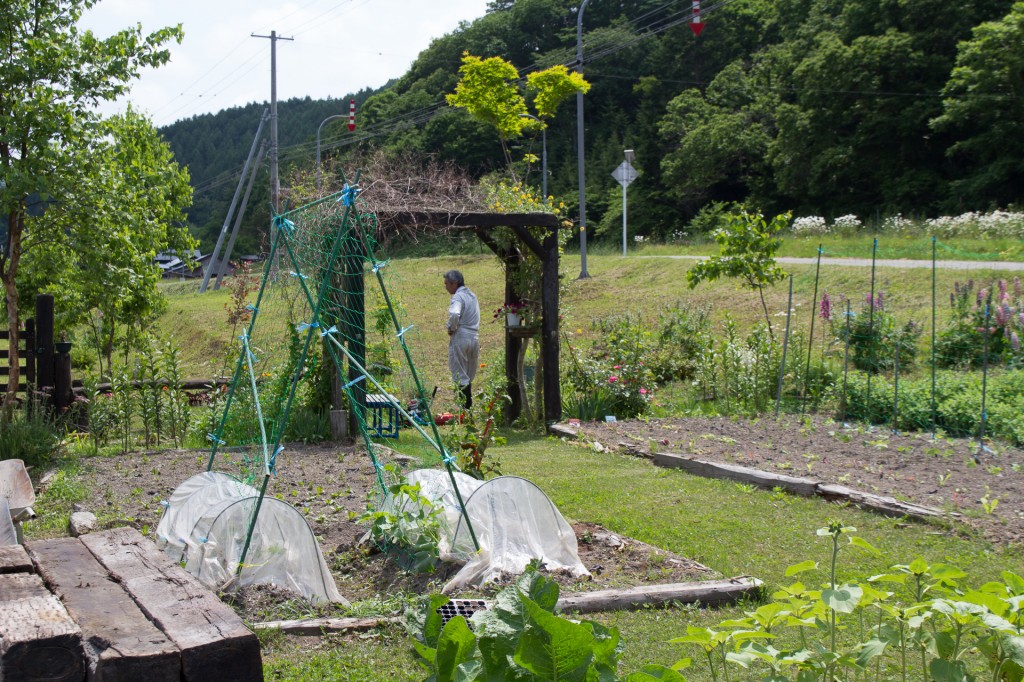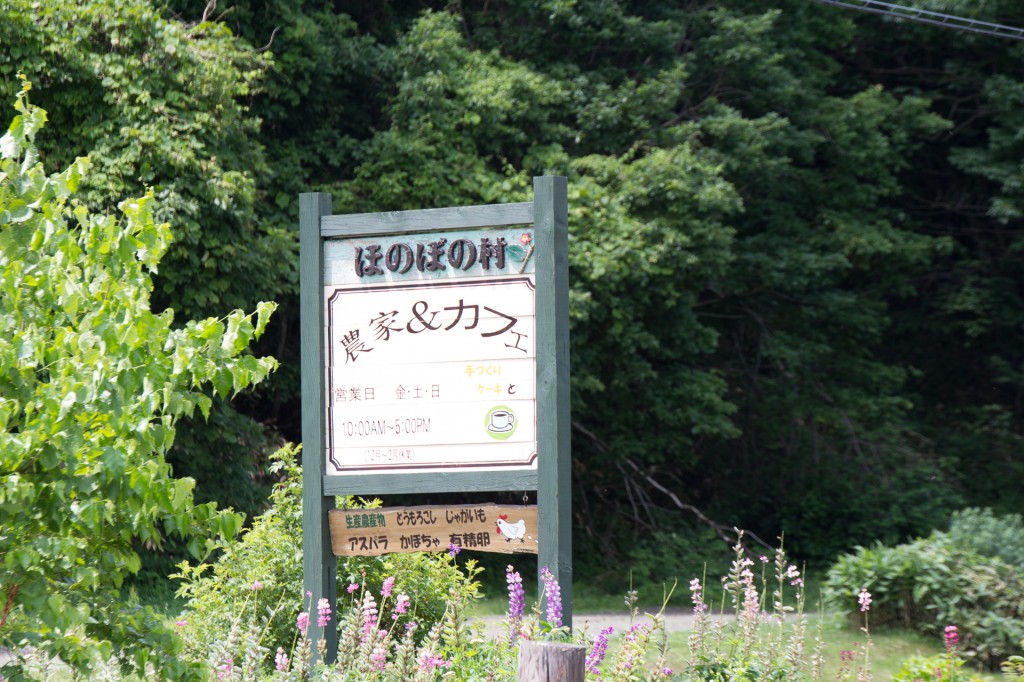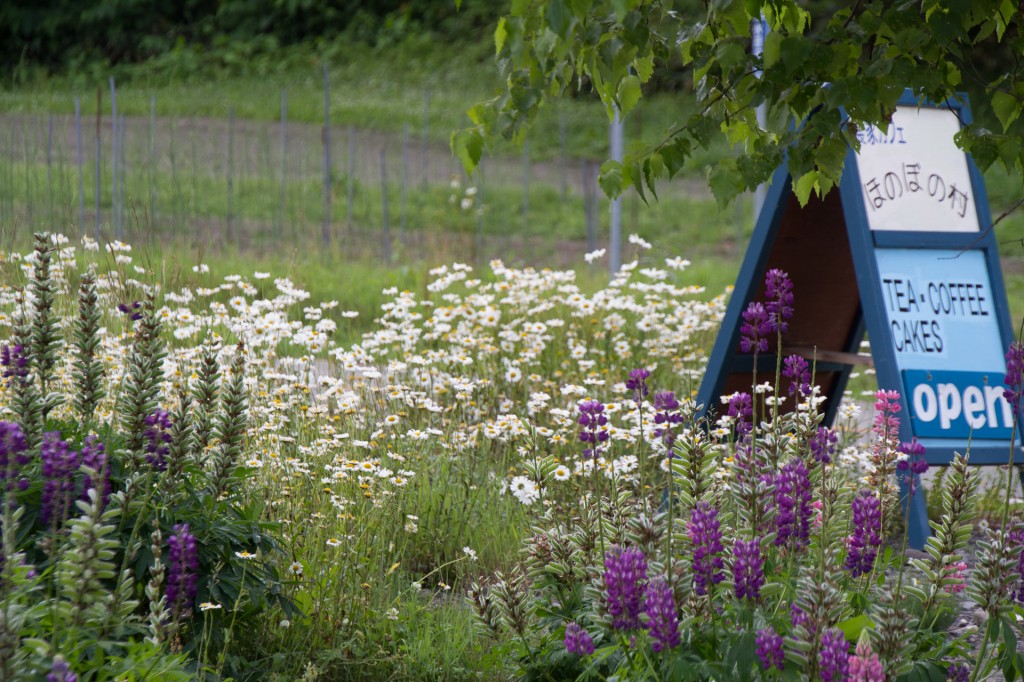 Having sufficiently oggled the cafe to which we could not gain access, we moved onwards. Next stop was Toyako lake – a very pretty lake that was the location of the G8 in 2008, which clearly indicates how nice it is, since the G8 never goes to, for instance, the Bronx, or Gary, Indiana.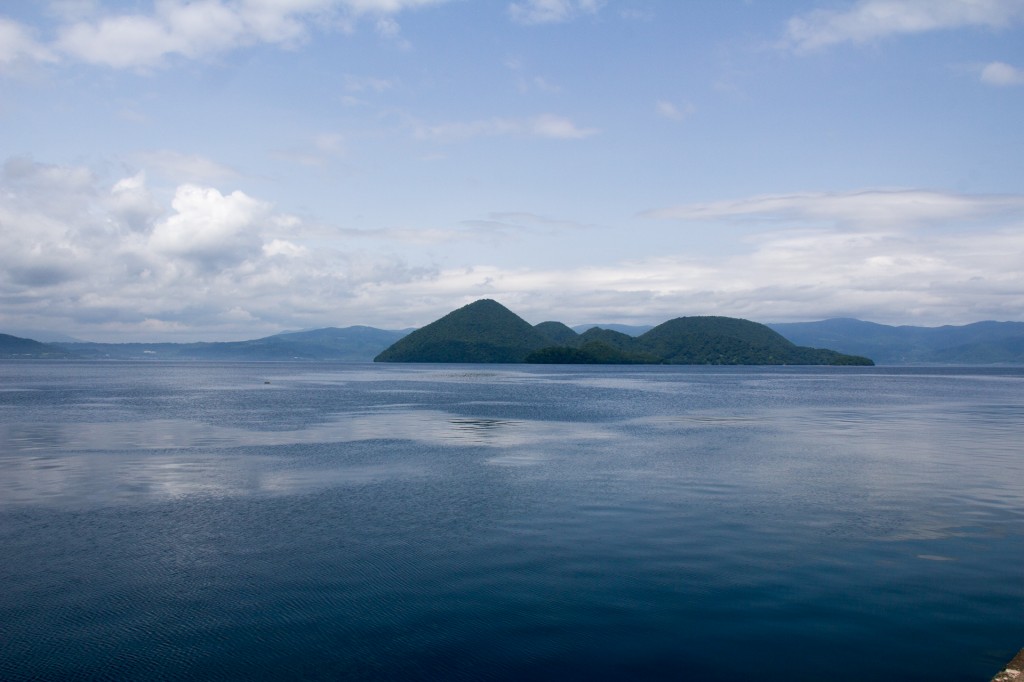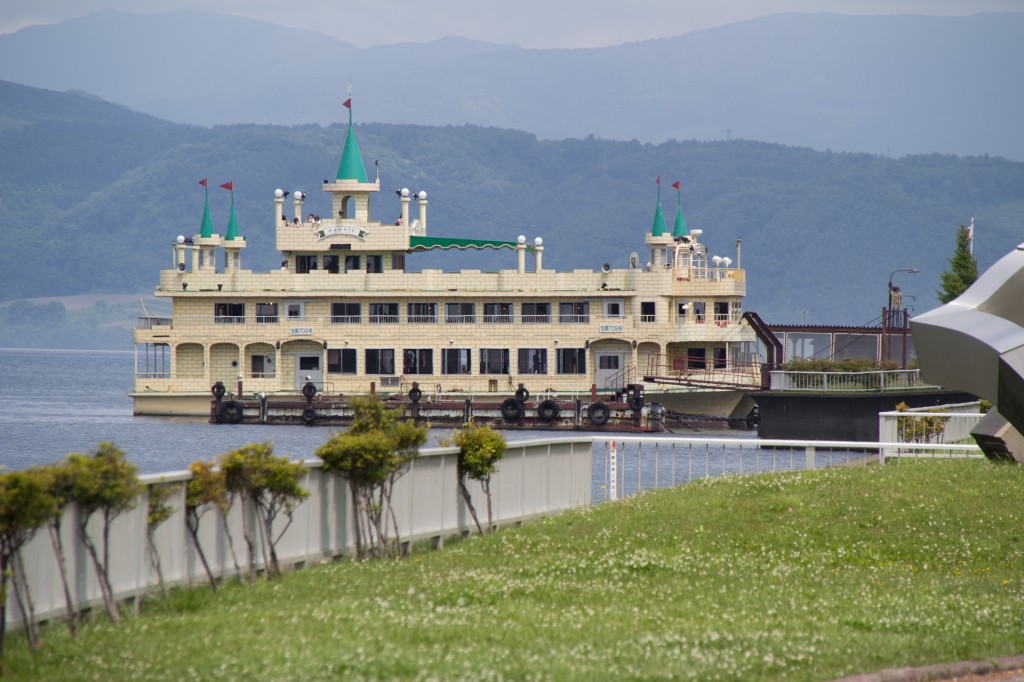 Looking for food, we came across this hair SARON.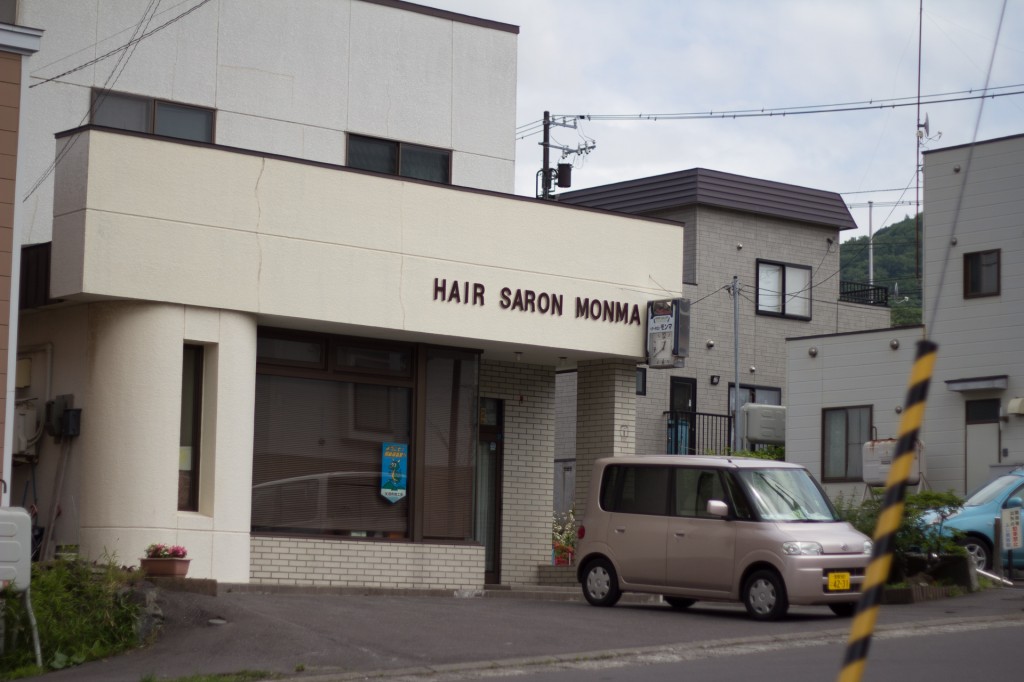 Of course, what visit would be complete for me with no CARS?!? Completely by sheer luck, while we were grabbing lunch in the park, a bajillion rally cars drove by. Looks like it was a local rally event – people bringing their own rally-modified cars to compete. It was a great sight – of course, the WRX STis and the LanEvos went by first, followed by some BRZ/FR-S/GT86s, followed by the little kei-cars (660cc engine, etc).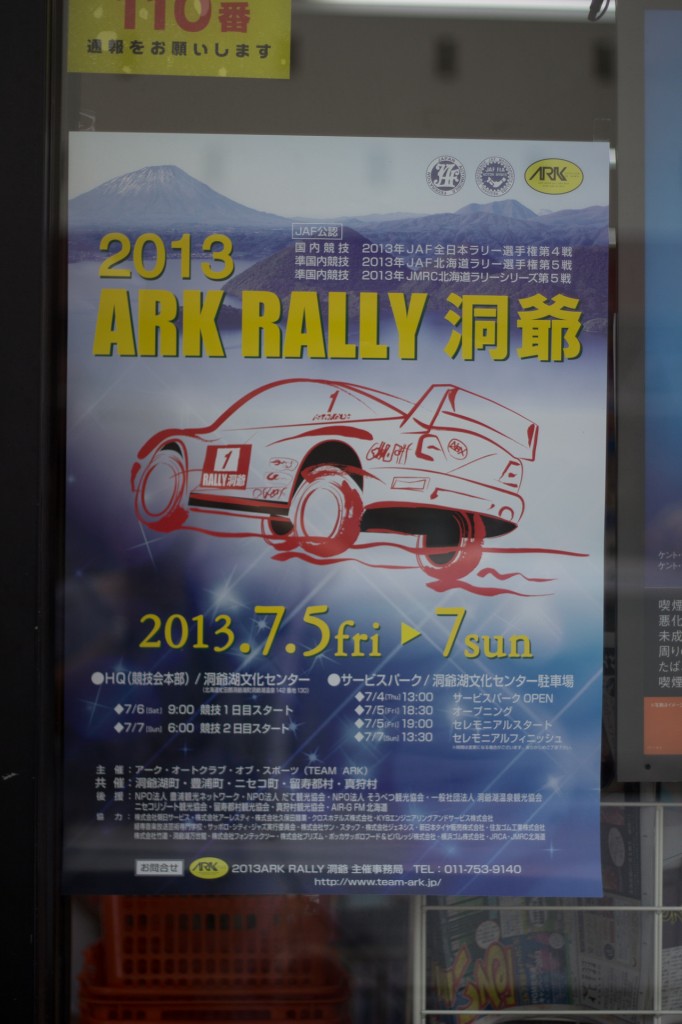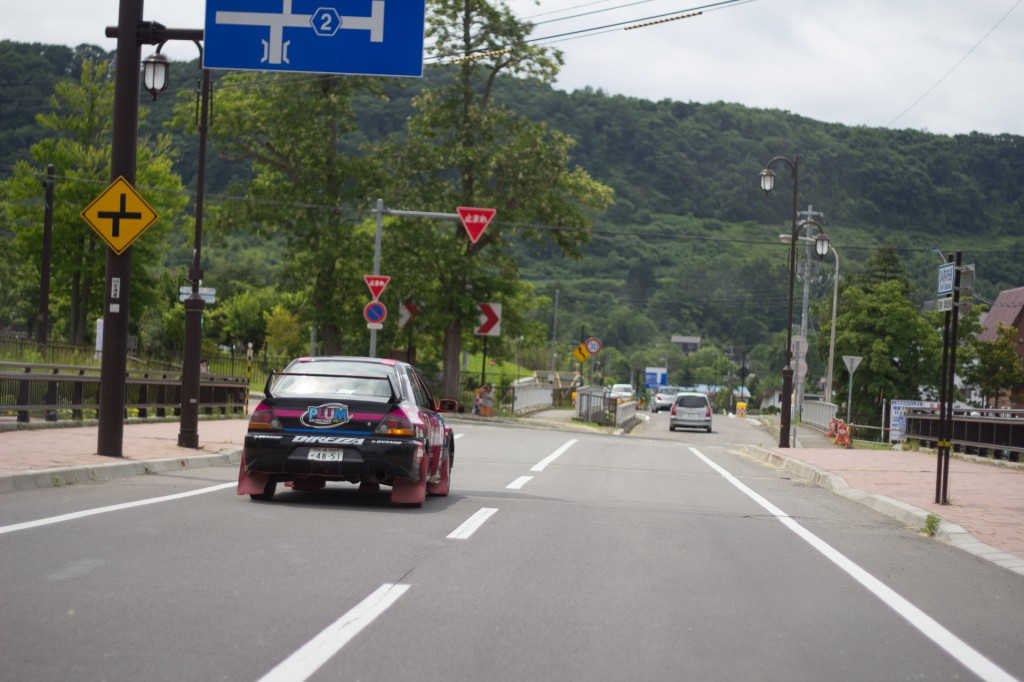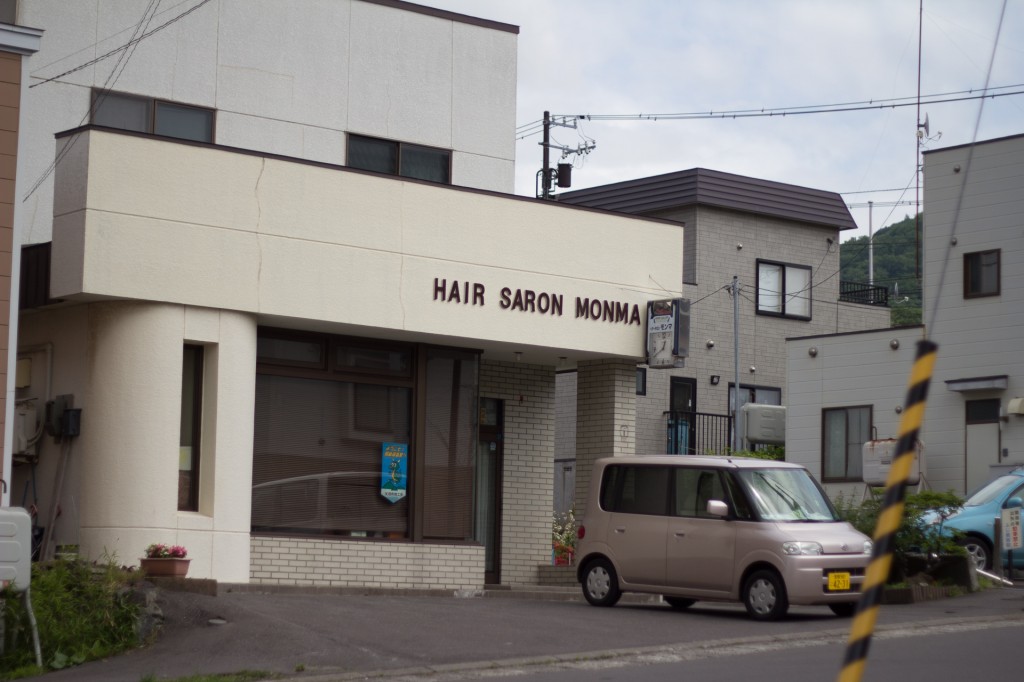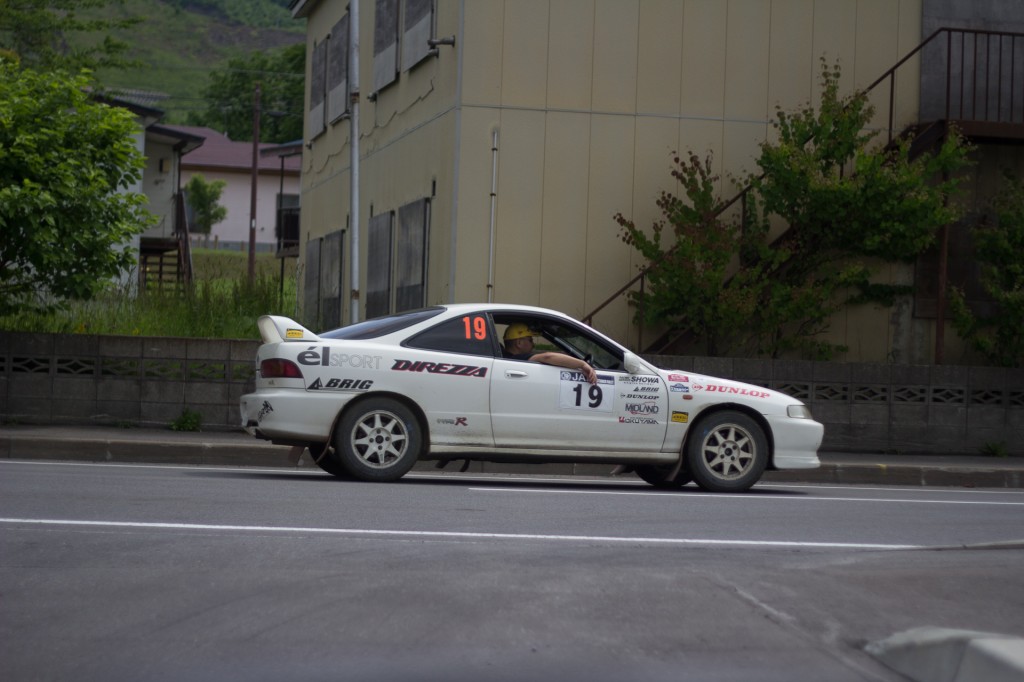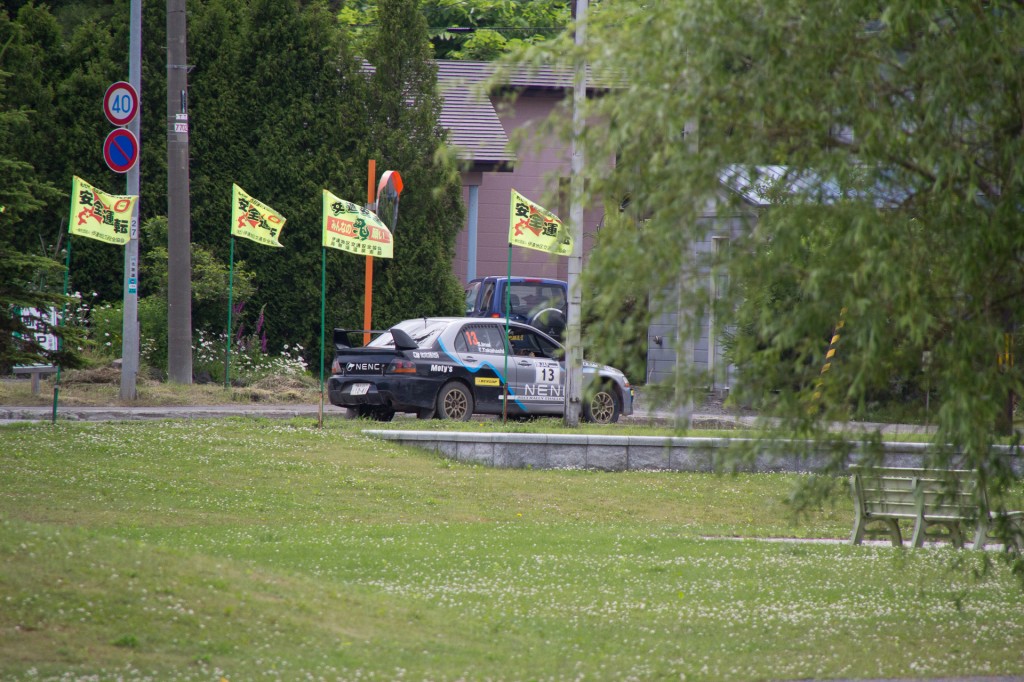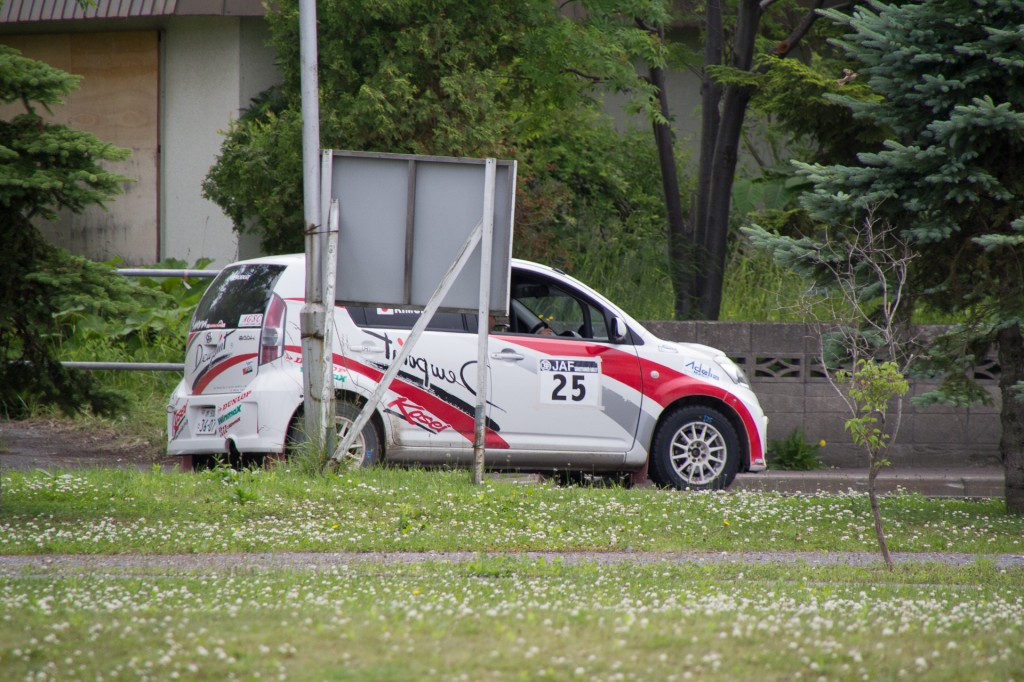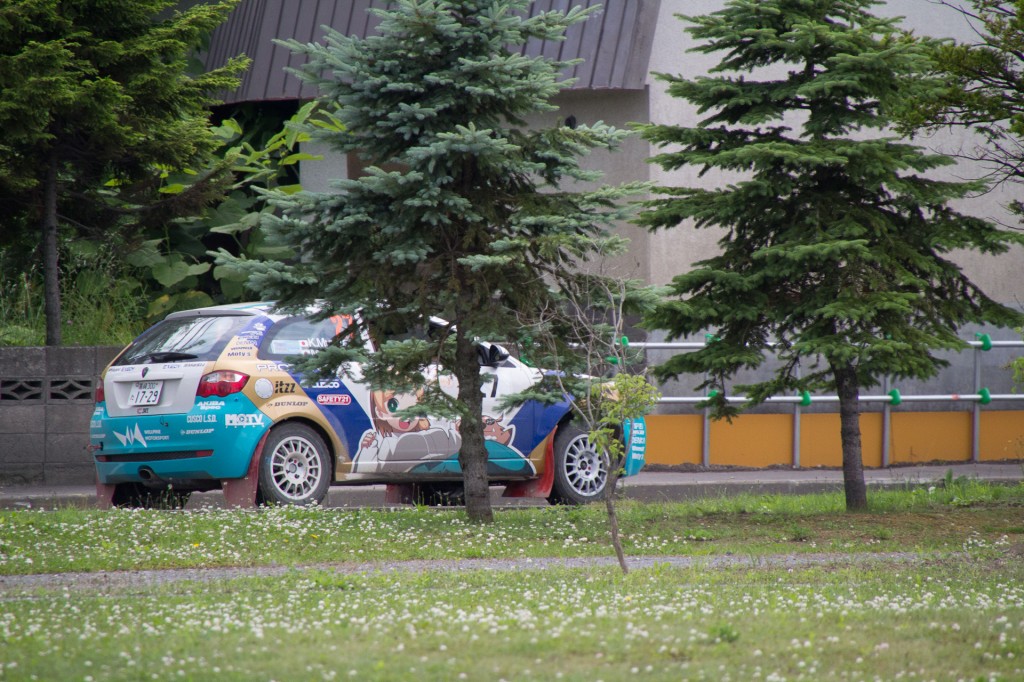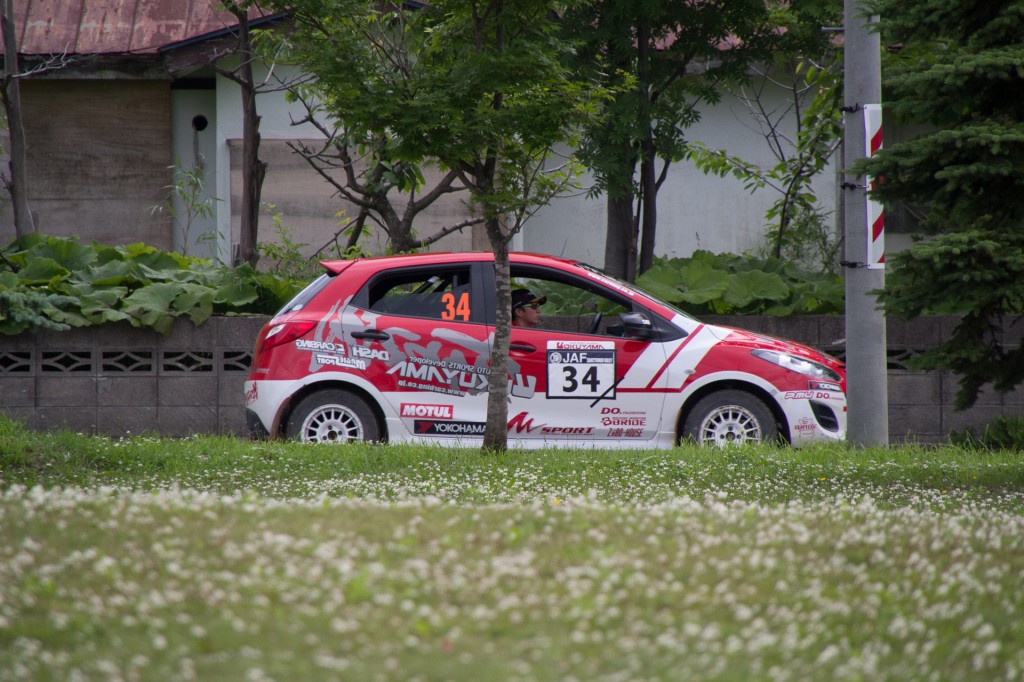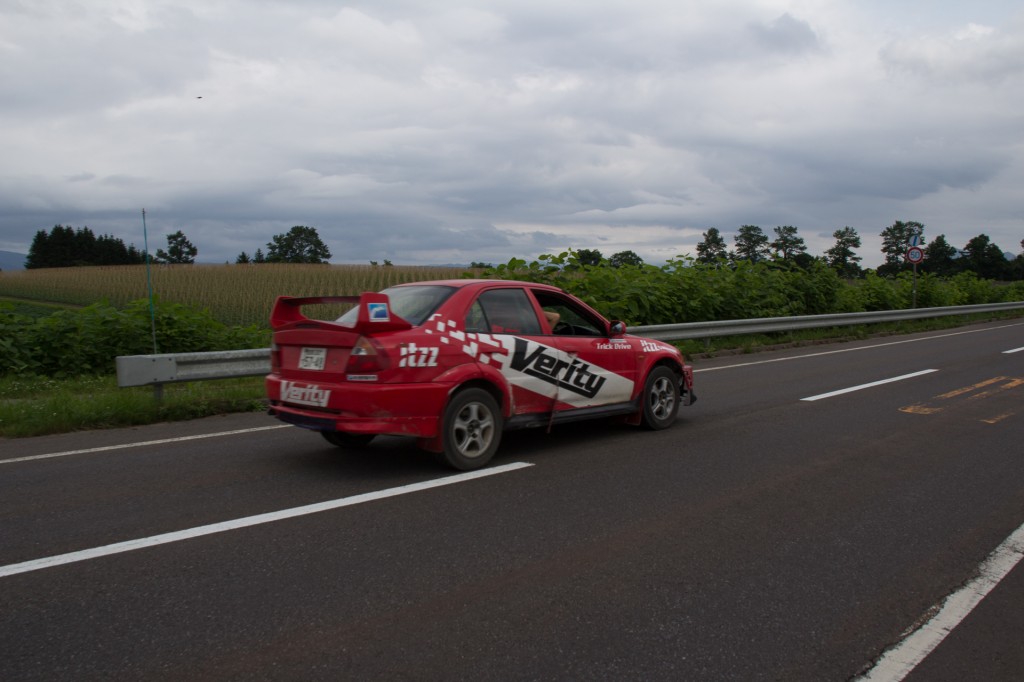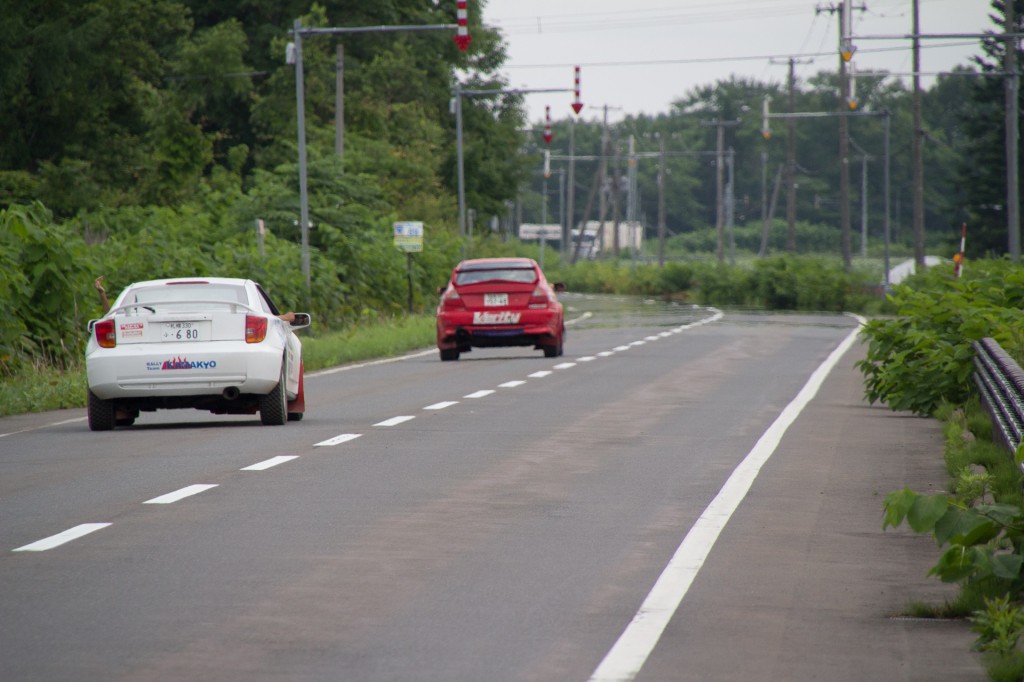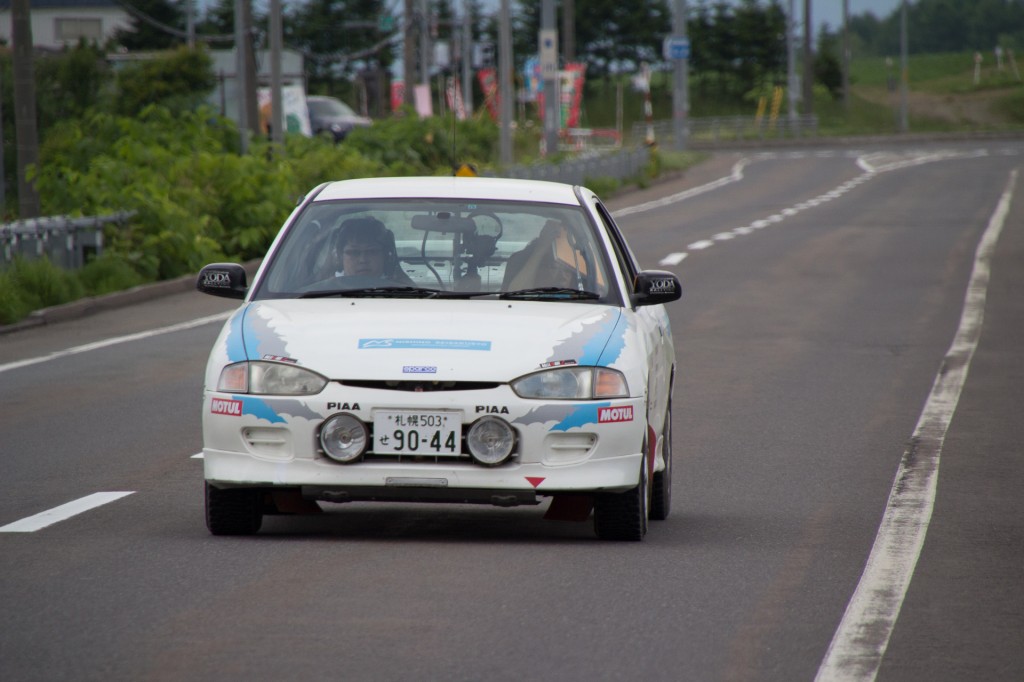 And on we went again. This time, we were passing by some geometrically perfect fields. I absolutely had to stop and take a few pictures. You do not see patterns like this very often.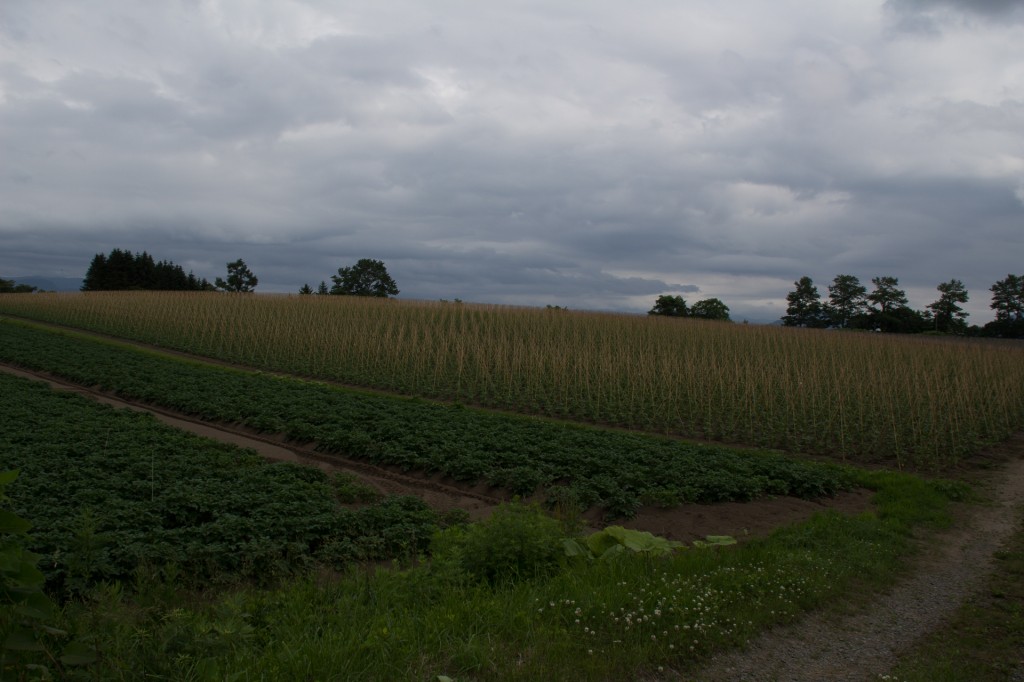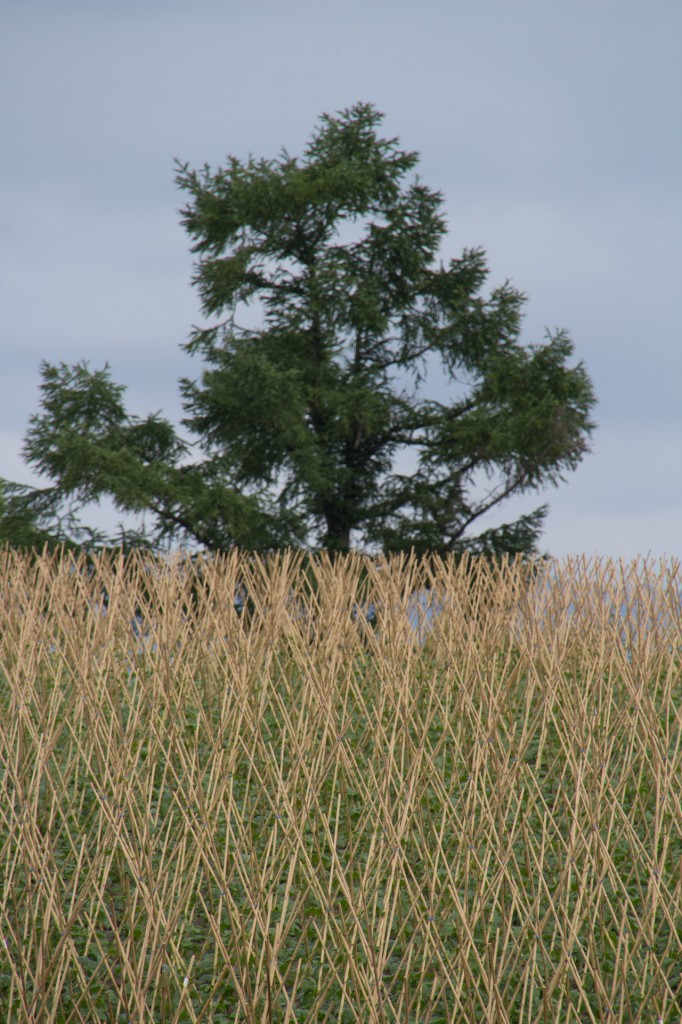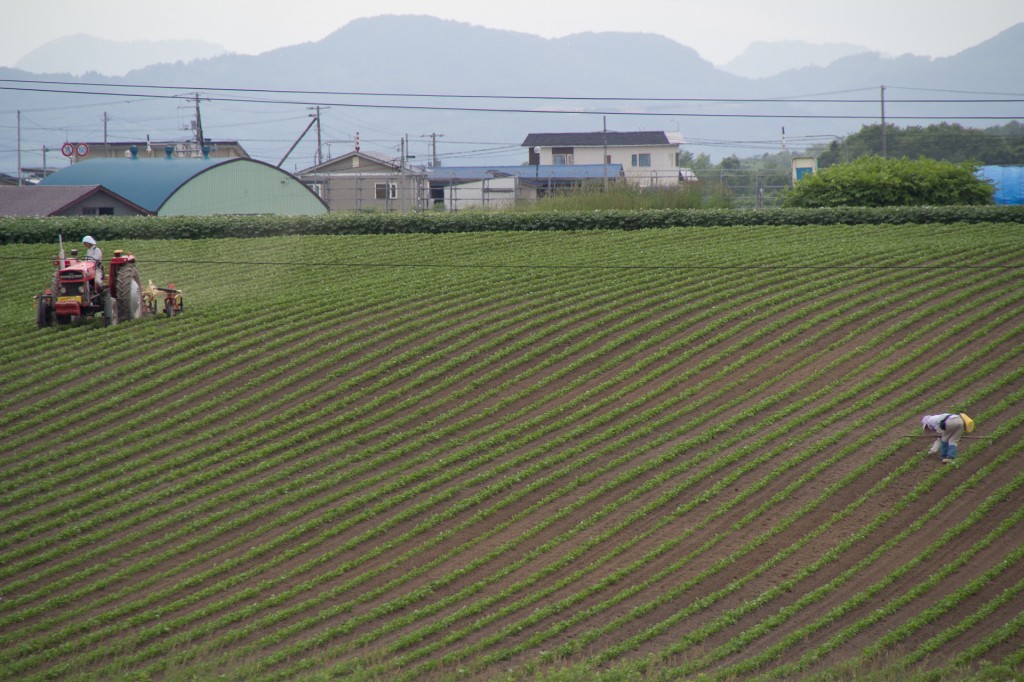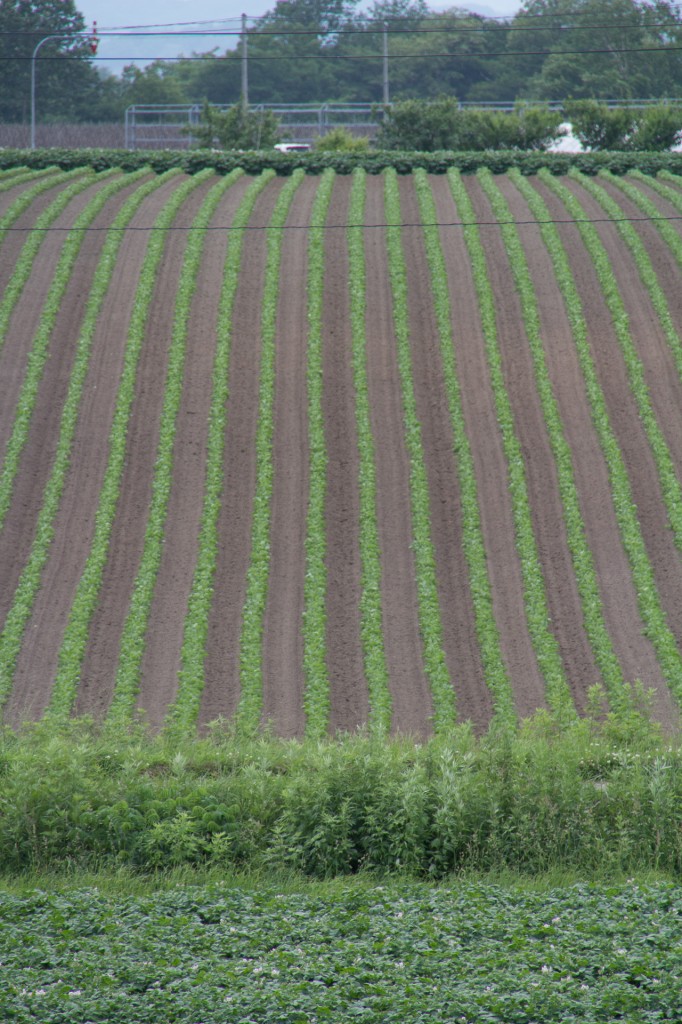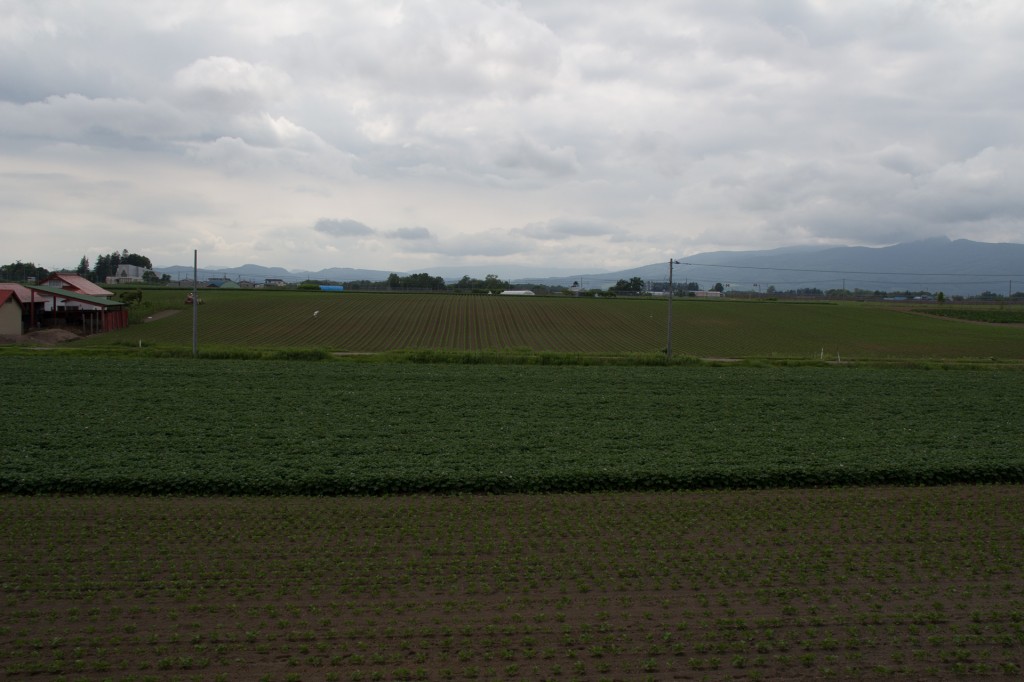 We continued our journey towards Sapporo city proper. A few shots of the road we travelled – nothing special in them, just quaint Japanese semi-rural urbanscapes.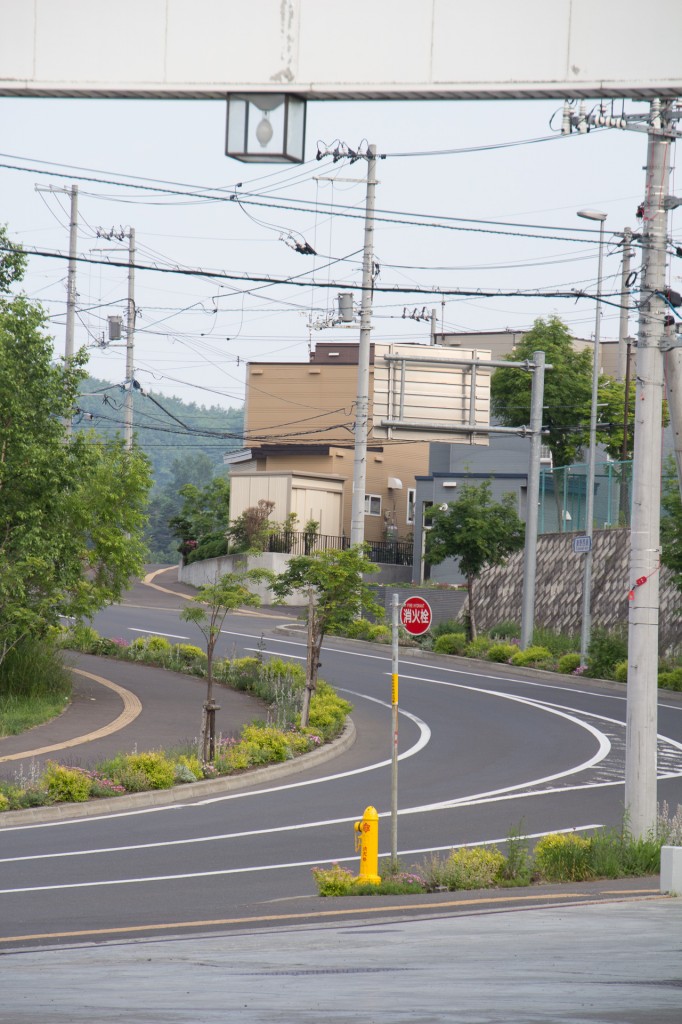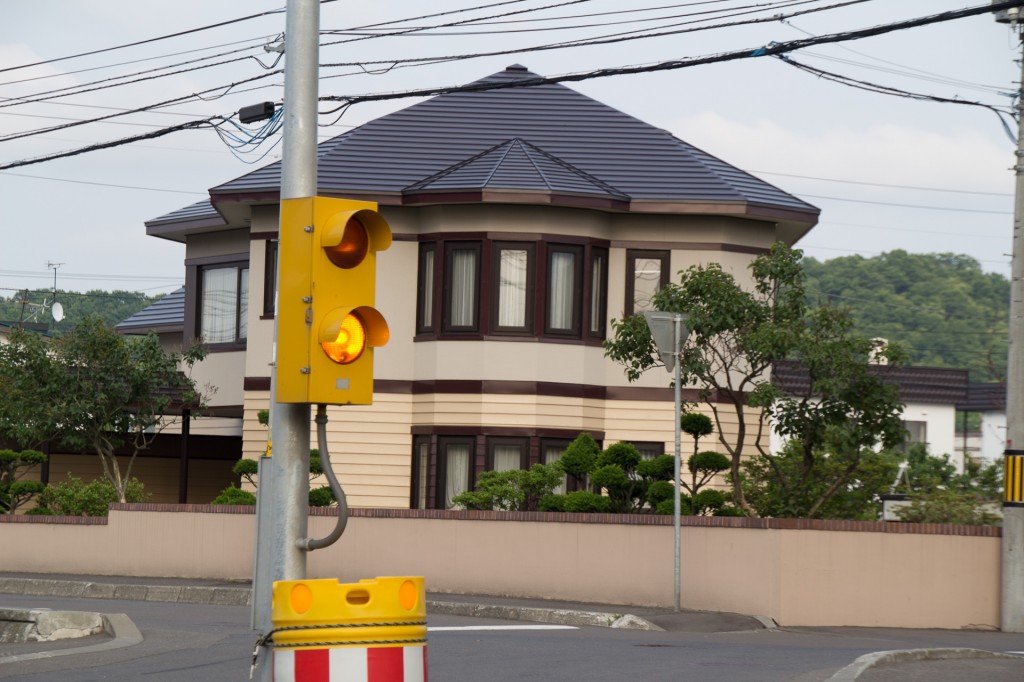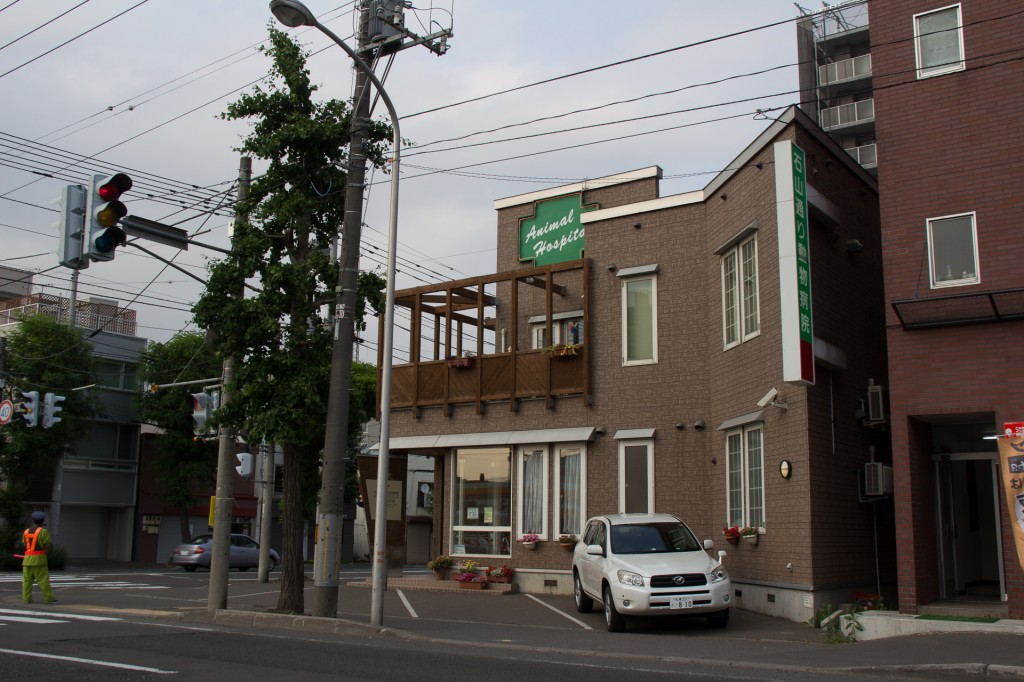 Of course, Sapporo is a typical Japanese high-density city – in fact, being downtown, one may not even realise that it's any different from Tokyo, Osaka, or any others.           …….. until ……….. one realises that streets have at least two lanes in each direction! Compare these pictures:
Look how much more dense the Kyoto street is. There's DEFINITELY a lot more space in Hokkaido, and you can feel it. Some more shots around JR Sapporo station: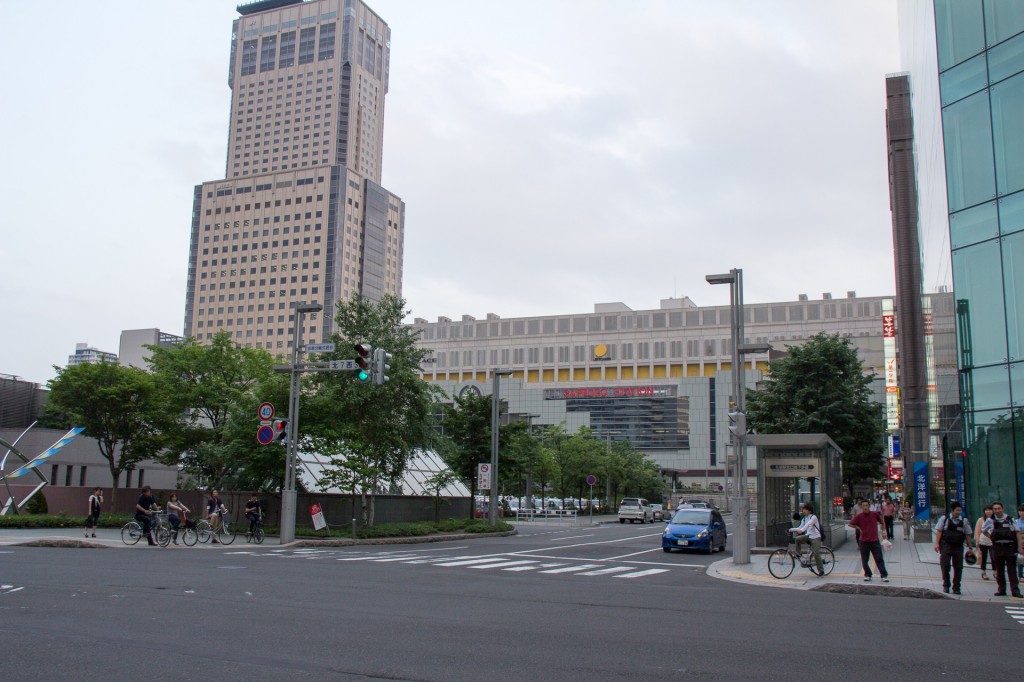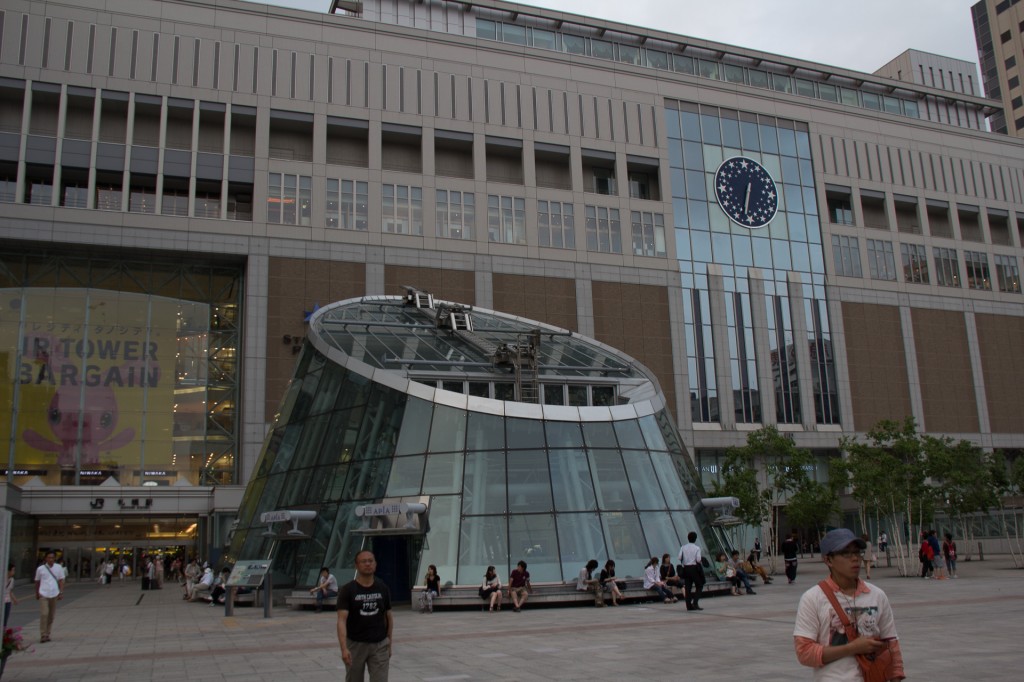 We arrived to the Furusato Izakaya.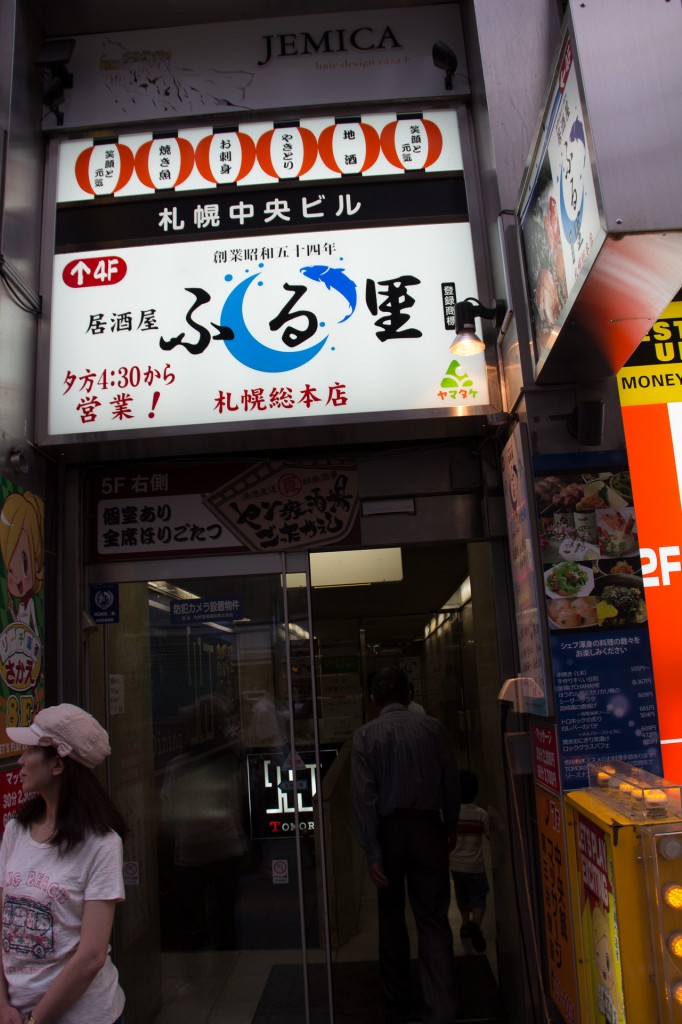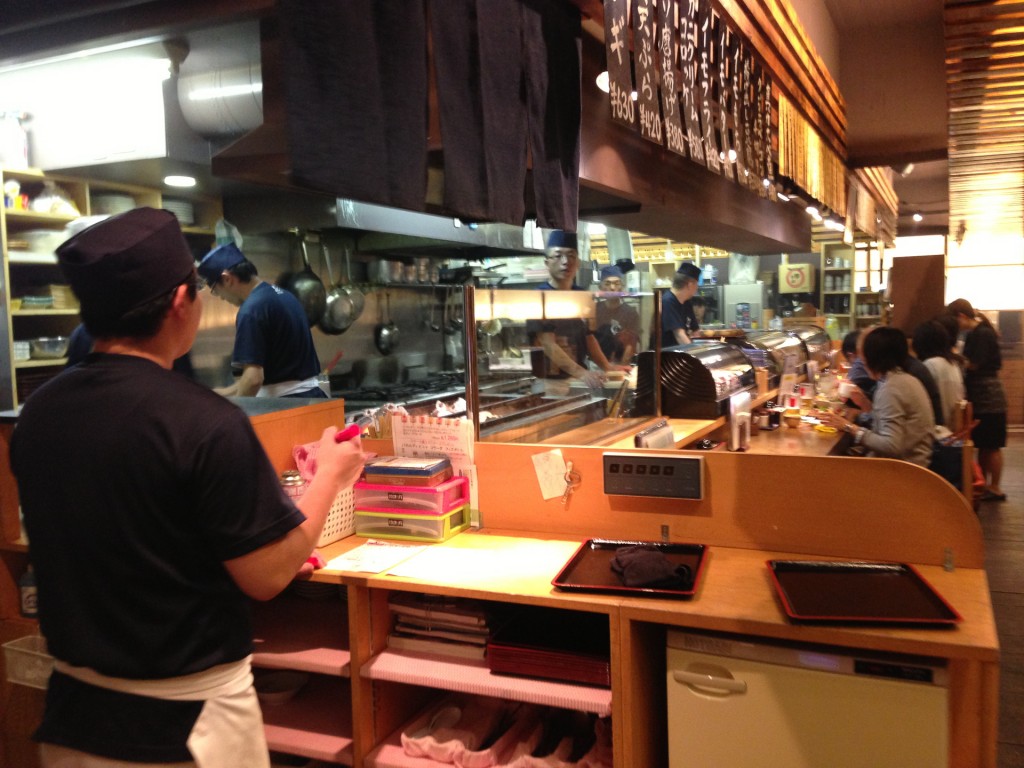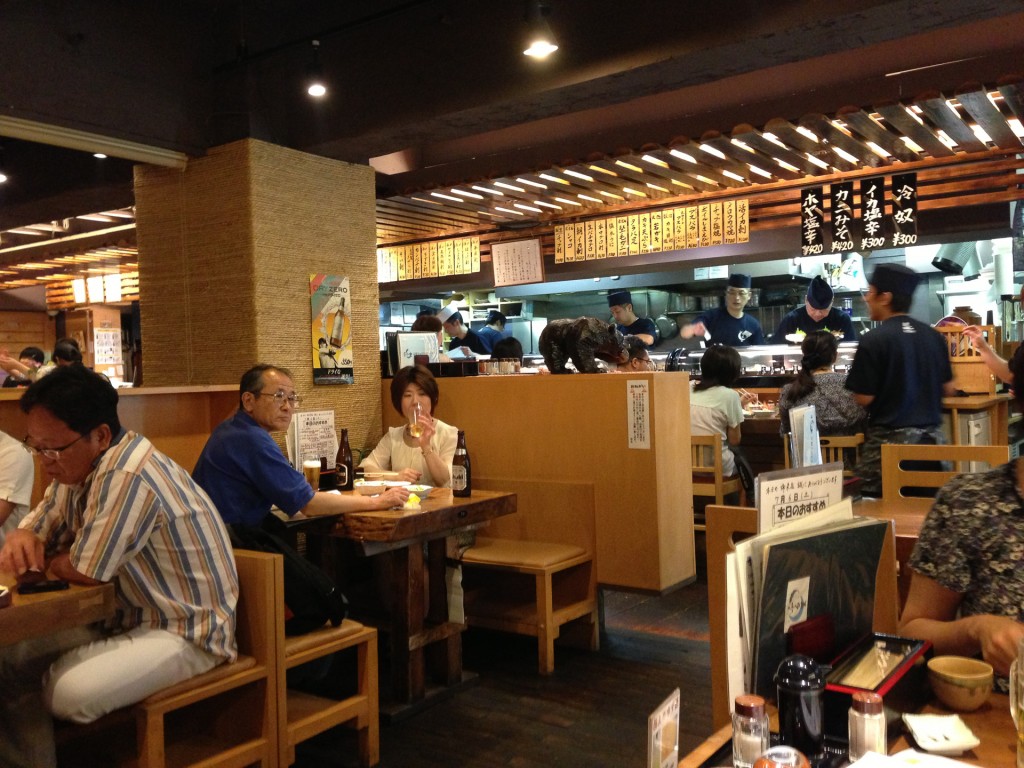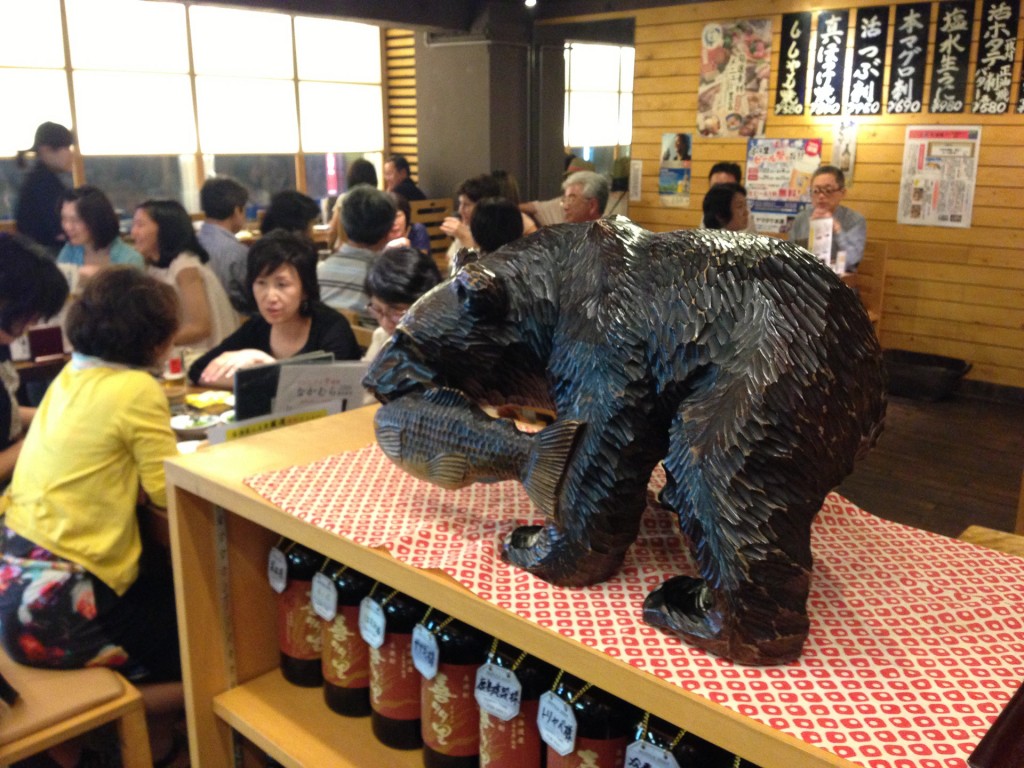 The food, once again, did NOT disappoint (except the Hokkaido karaage, "senzanki", which I didn't like too much).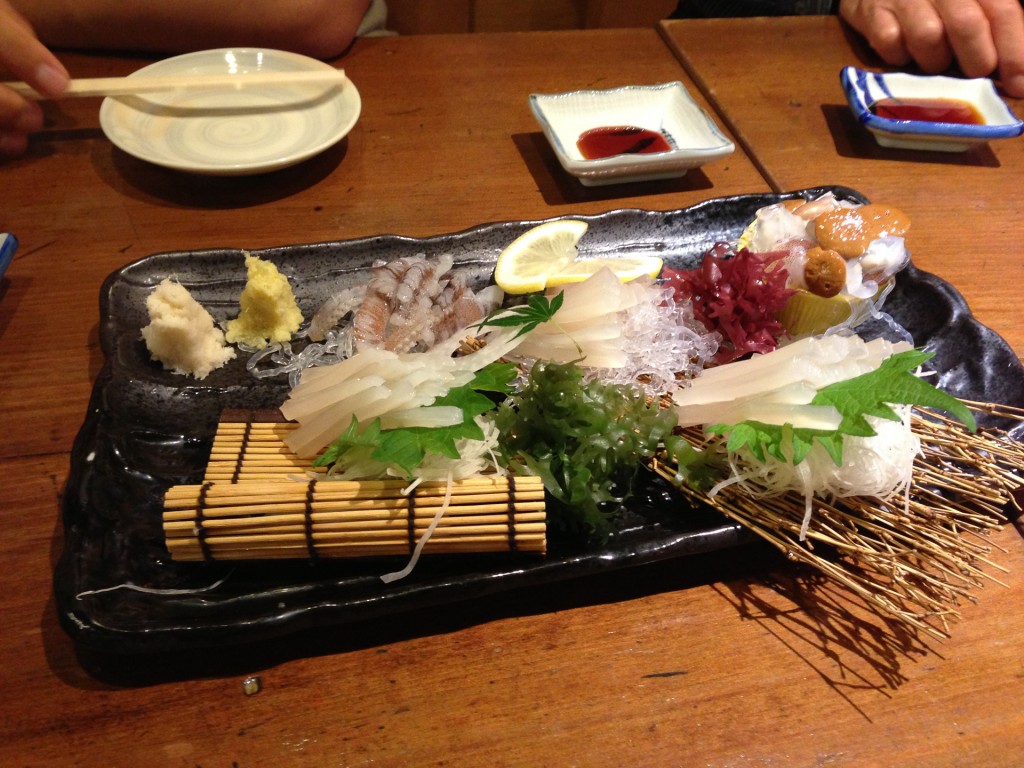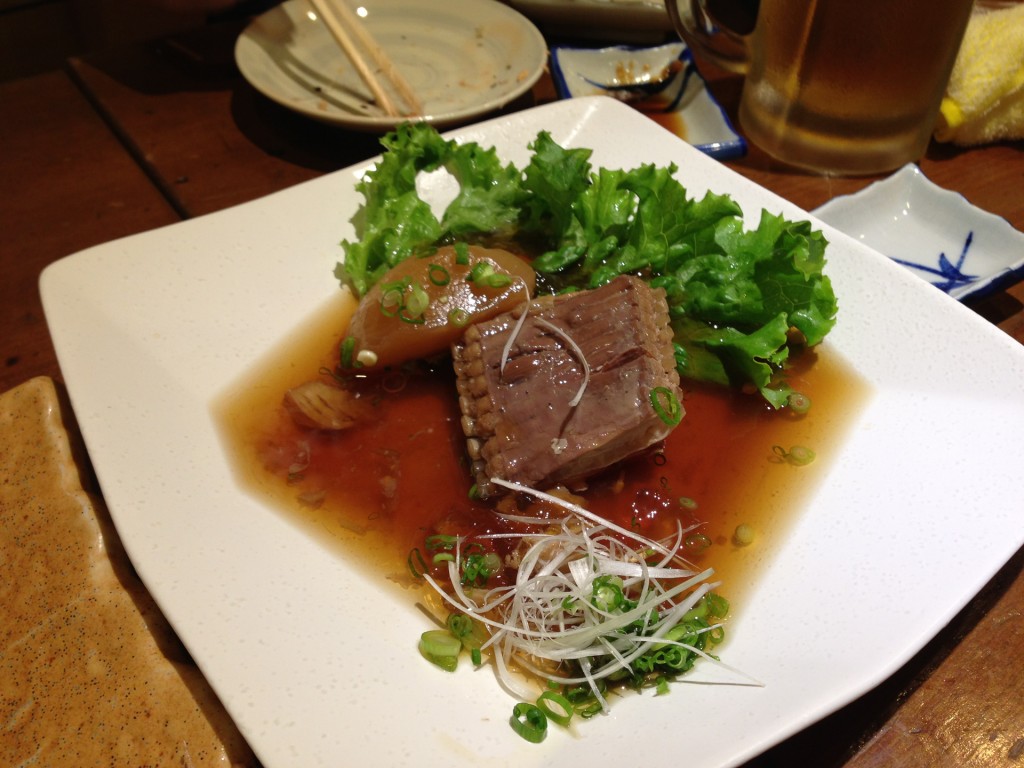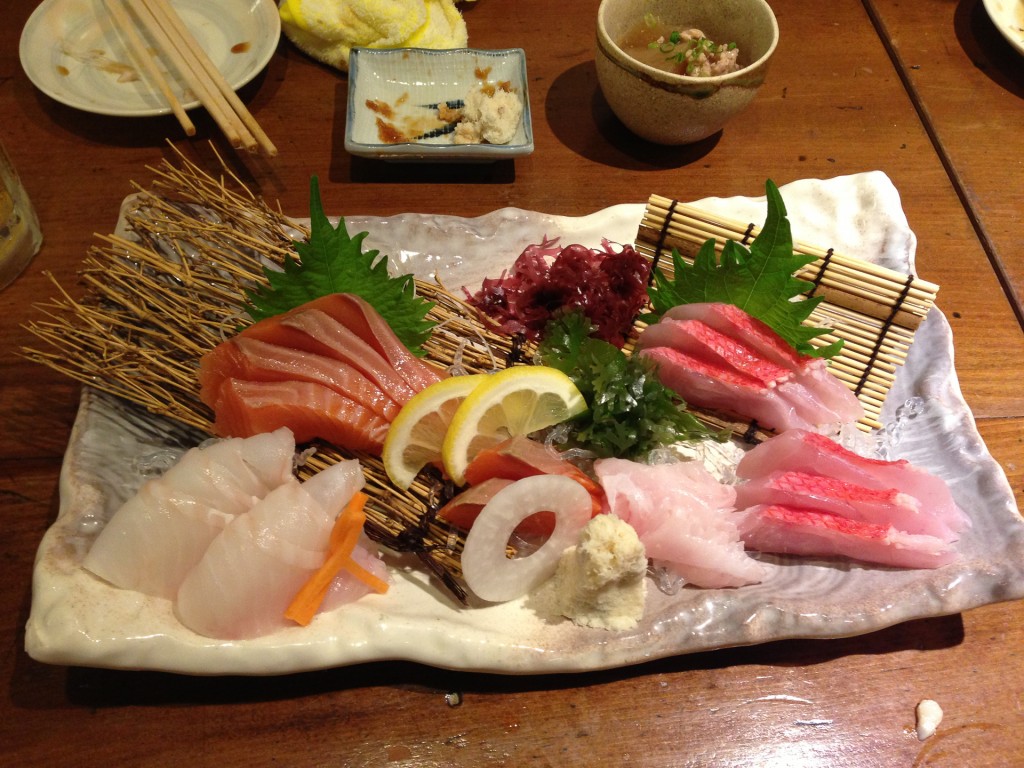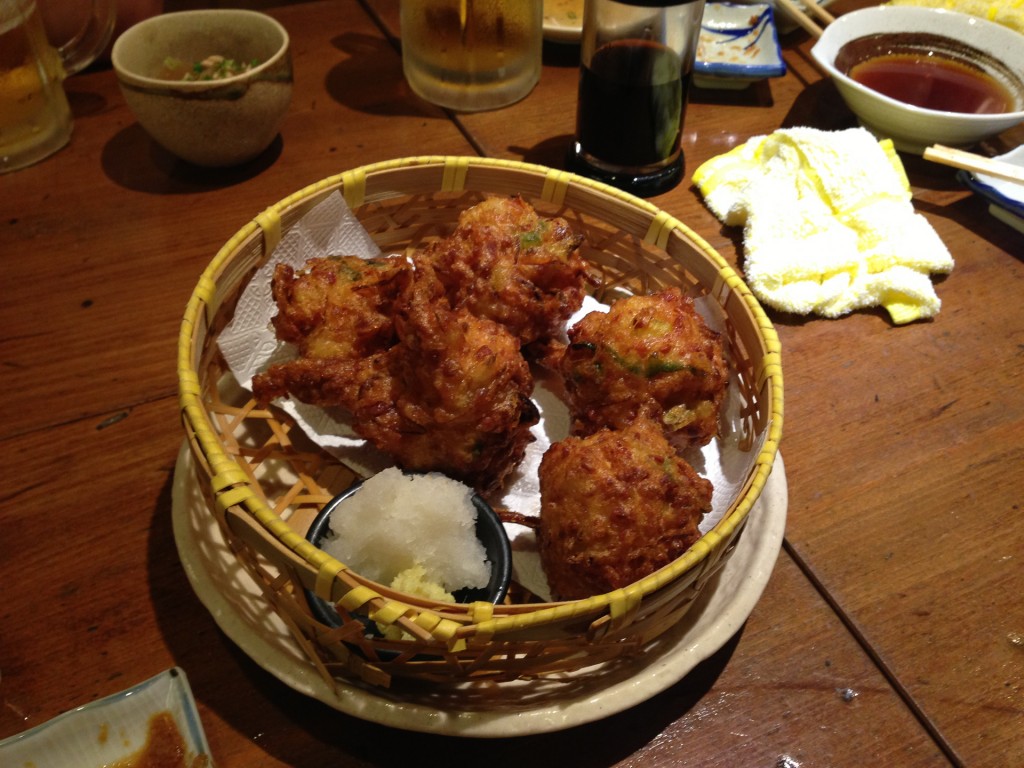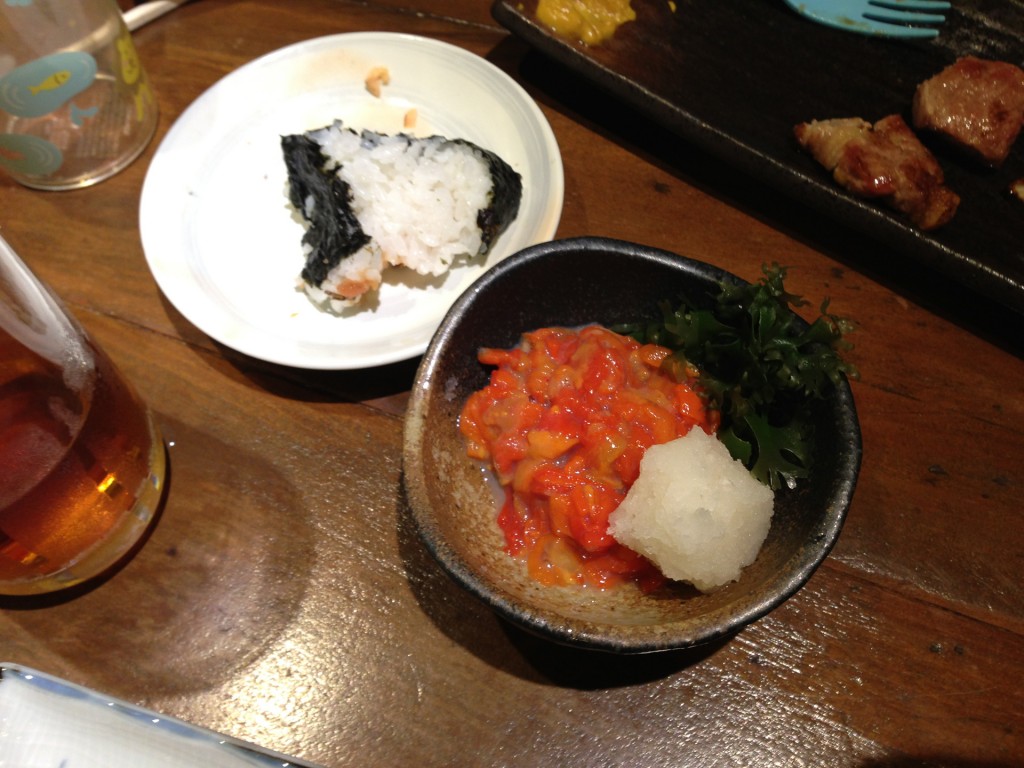 Night shots on the way back: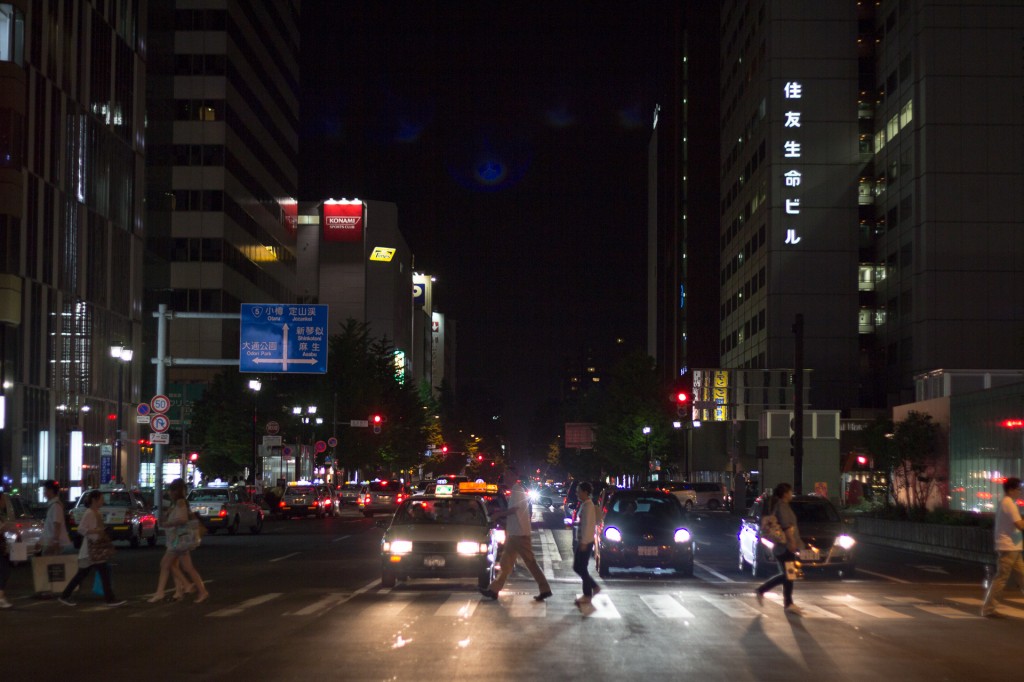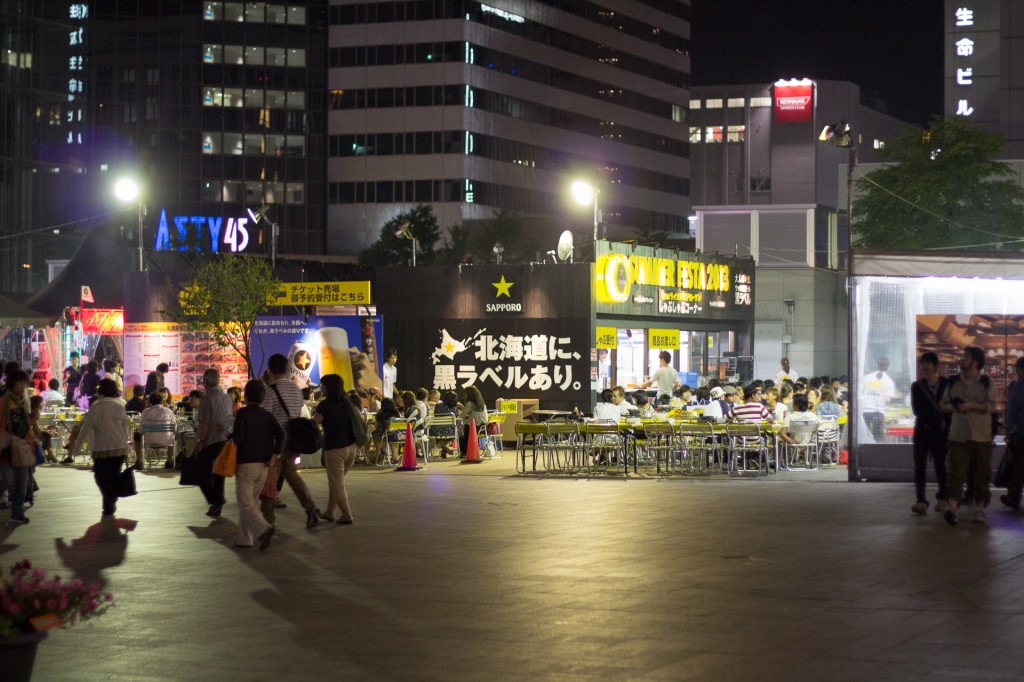 That more or less wrapped up our day in Sapporo. The following day, we were headed out to the forests again, for a night of staying at a "pension", i.e. a small rural hotel run by a few  people, where you stay in small huts under the stars and enjoy nature. Of course, en route there and back, we looked to check out some picturesque locations – so here are a few preview shots for the next installment.