And thus begins the trip.
First experience was in the airport, where I showed up very early for a change. But, as luck would have it, my flight was delayed by 1.5 hours. I already had barely an evening in NYC to meet some fellow travel hackers, so I inquired whether I could be put on a different flight… and to my great surprise, was told that they can put me on a Delta flight to JFK. I had no idea Air Canada even collaborated with Delta – much less be able to change my Aeroplan reward ticket to Delta, but I certainly wasn't going to complain! In the end, I got into JFK just after 5pm, whereas the Air Canada flight only got into LaGuardia around 18:40pm, so I was far ahead in the game. Sadly, no Delta lounge in Montreal, so I had to slum it in Starbucks. Also apron position, so had to board the plane via the tarmac. Saw this interesting plane on the way out of the airport – it's an all-business class Airbus A318 which flies London-JFK with a fuel stop in Shannon on the westbound.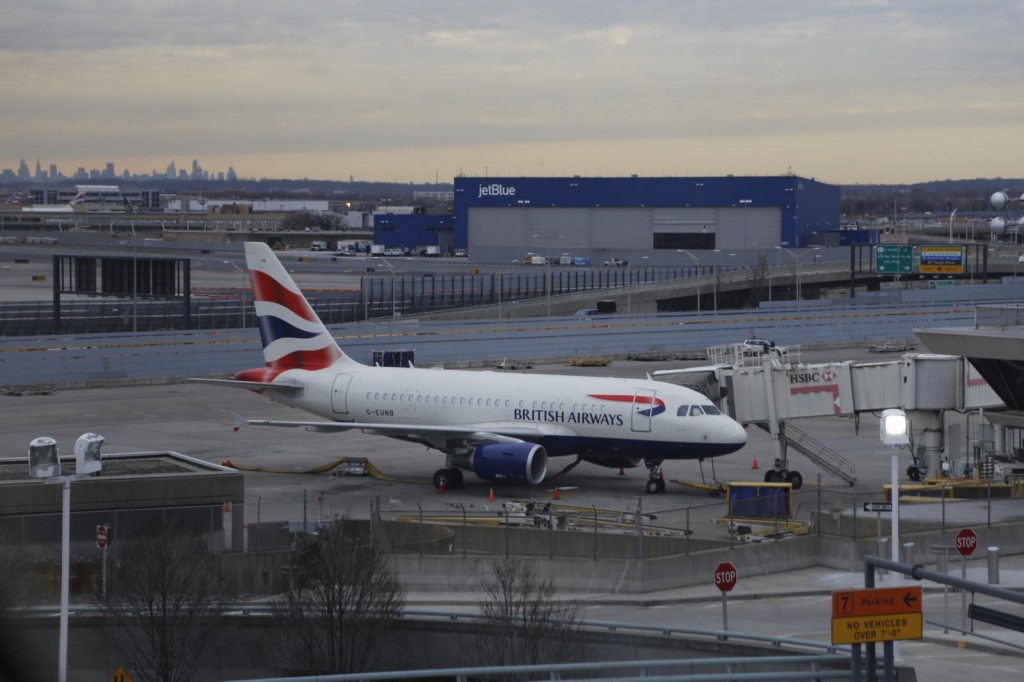 Arriving to InterContinental: I received an upgrade, of course (despite the room costing $0.01 because of a Best Rate Guarantee). Nothing extravagant – only a "studio" suite, but the street view was nice. I would actually be more interested in having one of the SkyView rooms with the floor-to-ceiling windows and a separate bedroom, but we will see when that materialises.
A few pictures of the room:
Welcome amenity: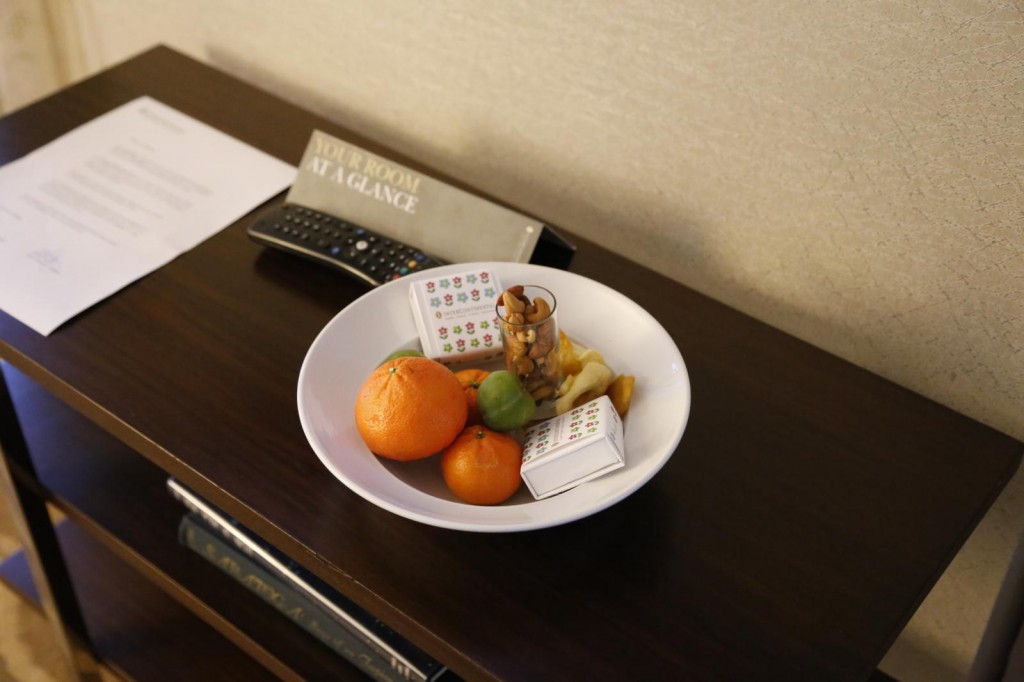 Decently stocked minibar (though the hard alcohols are NOTHING like InterContinental Toronto!):
View from the room: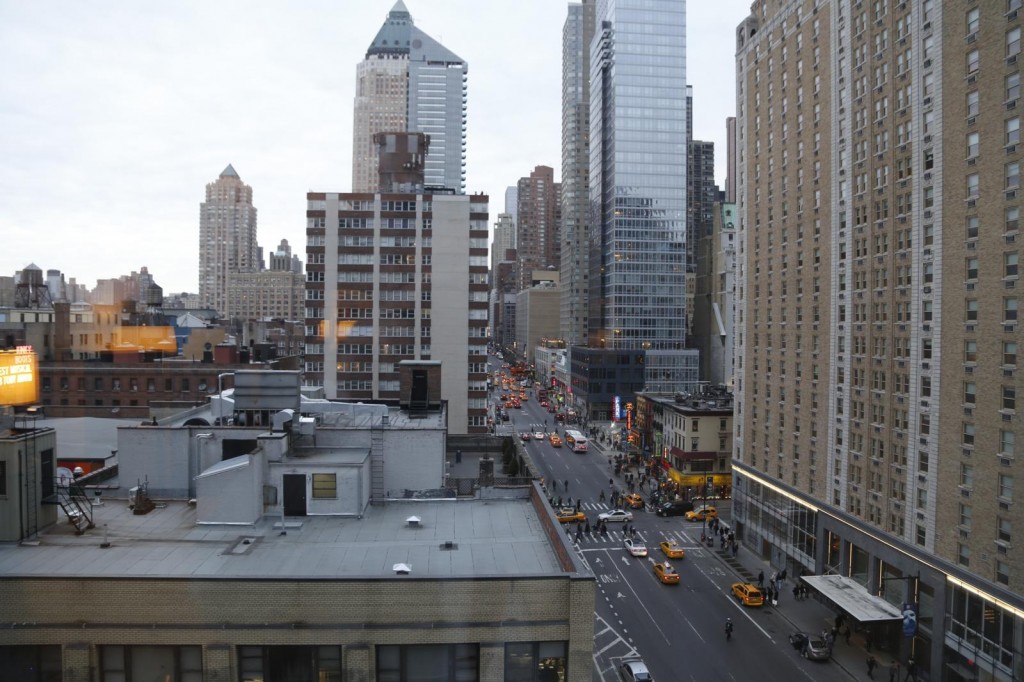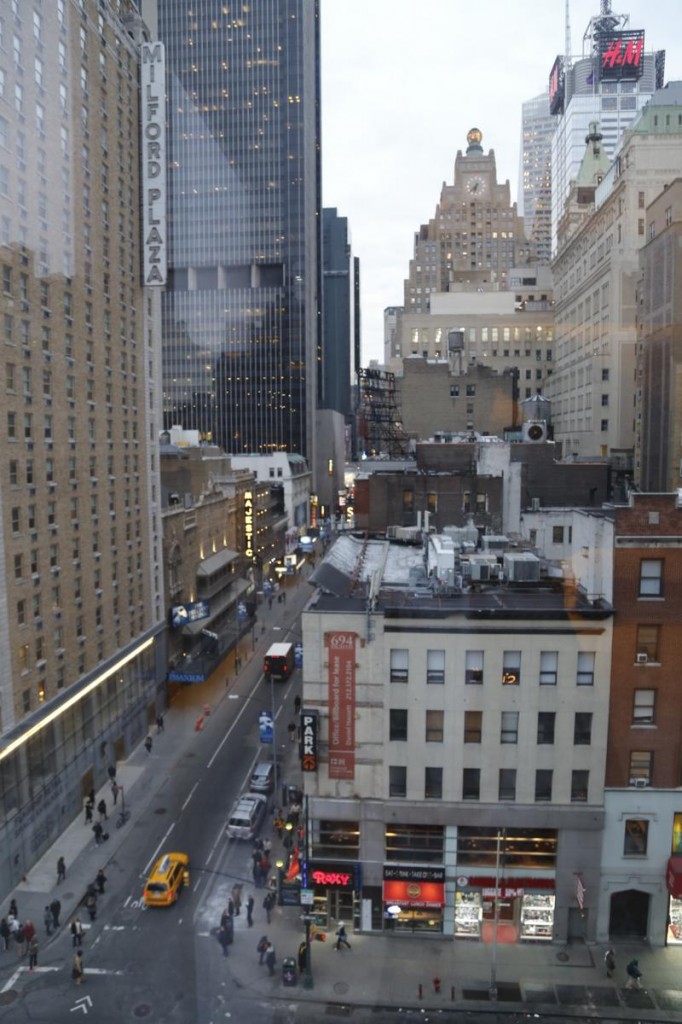 Other than that, not much to report on – the real trip starts tomorrow with the limousine drive to JFK at 8am. Stay tuned!