There are some things that are so exclusive that you actually have to get somewhere in life to be able to achieve them. Singapore Airlines First Class is one of those things. SQ has been considered, for the longest time, to be one of the best airlines in the world – and they are extremely protective of their first and business class – and even more so, Suites. None of them ever get released on points except to SQ's own members, and at $15,000 and up per seat, it's not like one can easily just get one's hands on them. So when I had my ticket finally reissued following the CTA ruling, I lived on needles for months, because like any travel aficionado, I wanted to try SQ Suites and the A380 for an eternity… and this was my chance. I suppose my anticipation was somewhat diluted by the Emirates experience I had on the inbound flight, as the in-flight showers are probably the most wonderful invention ever, but I still had very high expectations of what was about to come.
I had no idea what I was in for, however. What went on to happen is absolutely the most unexpected chain of events that one couldn't script even if one wanted to.
But let's take it in sequence.
First, we went to board our feeder flight, Yangon – Singapore. It was operated by a local subsidiary of Singapore Airlines, SilkAir, which is a full-service airline that borders on LCC (low cost carrier). The checkin experience was rather entertaining, because our bags were far over the weight limit – until I pointed out that the onwards ticket was in first class, which immediately removed any questions.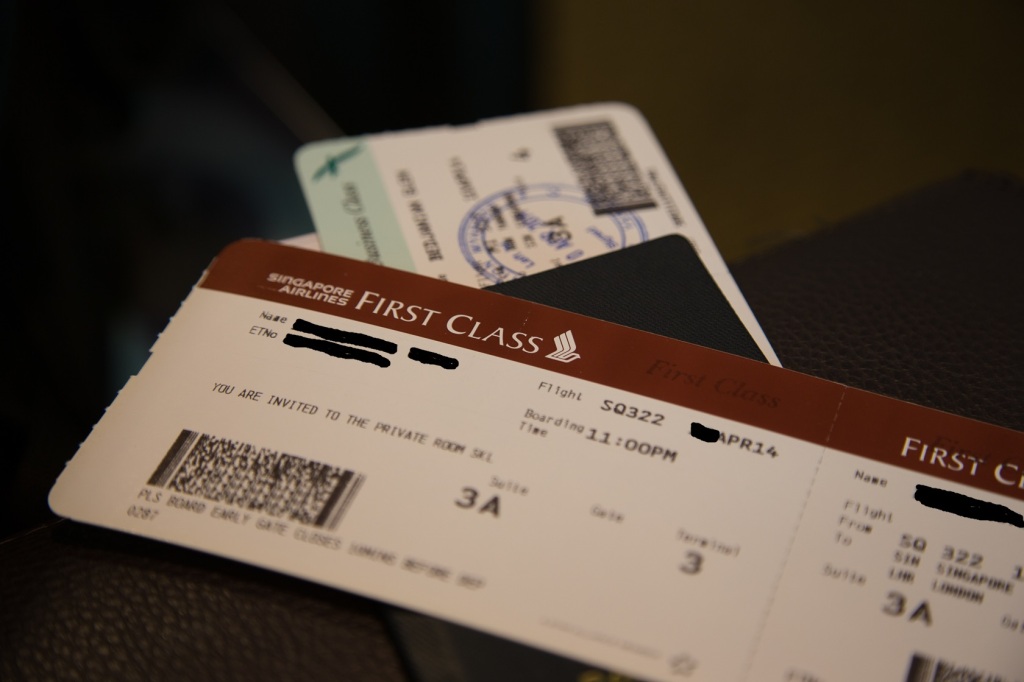 We went to the Jade lounge; I was actually somewhat surprised that there even WAS a lounge. It was small, but decent, with some food and drink options.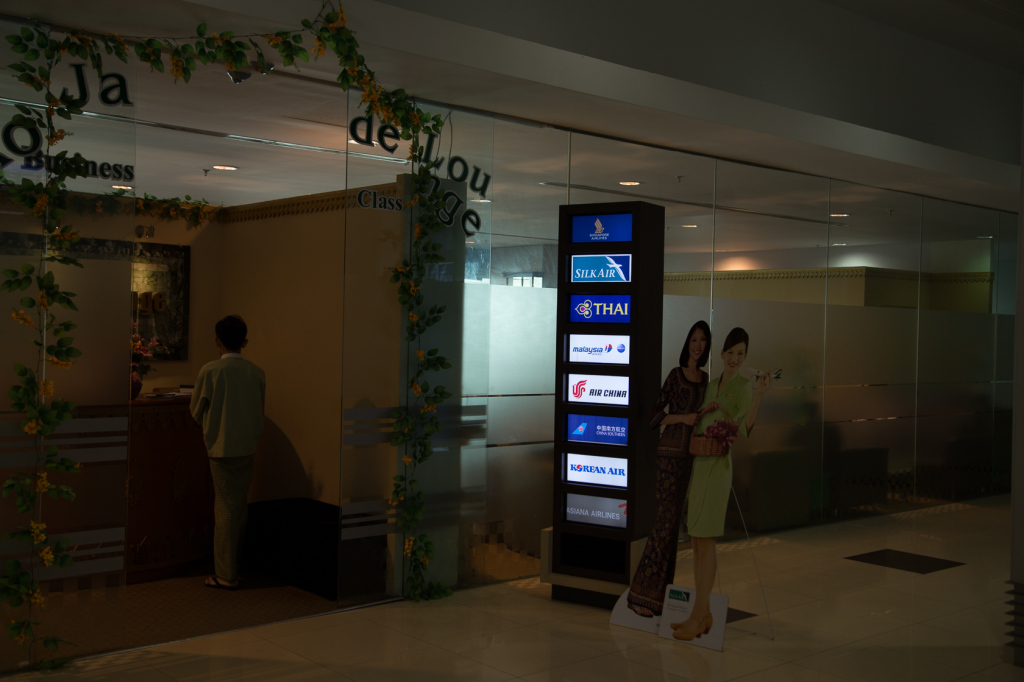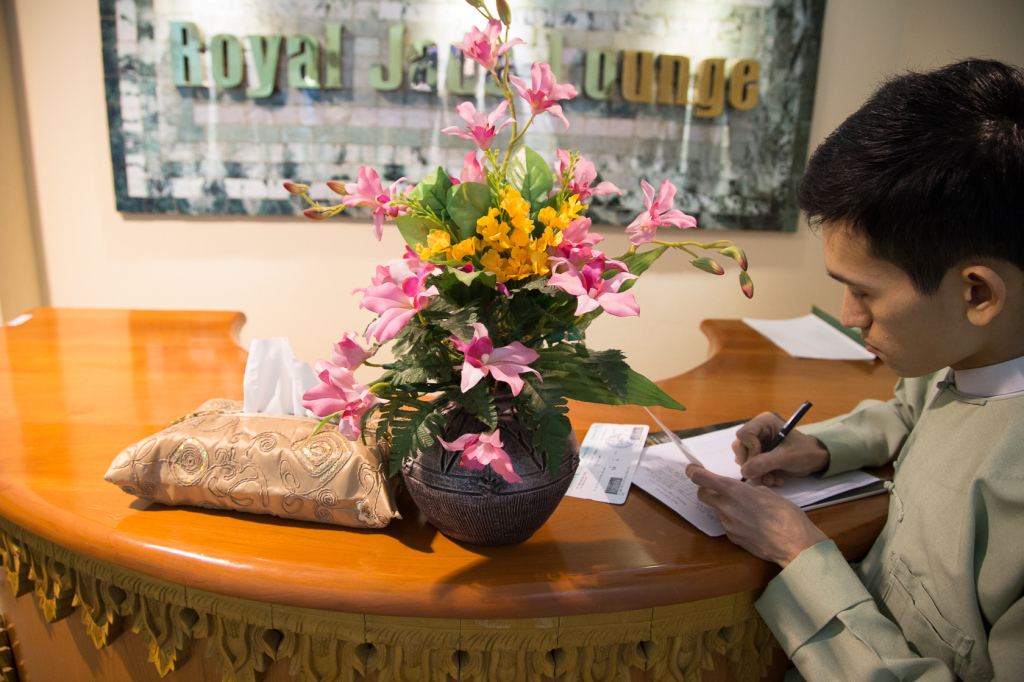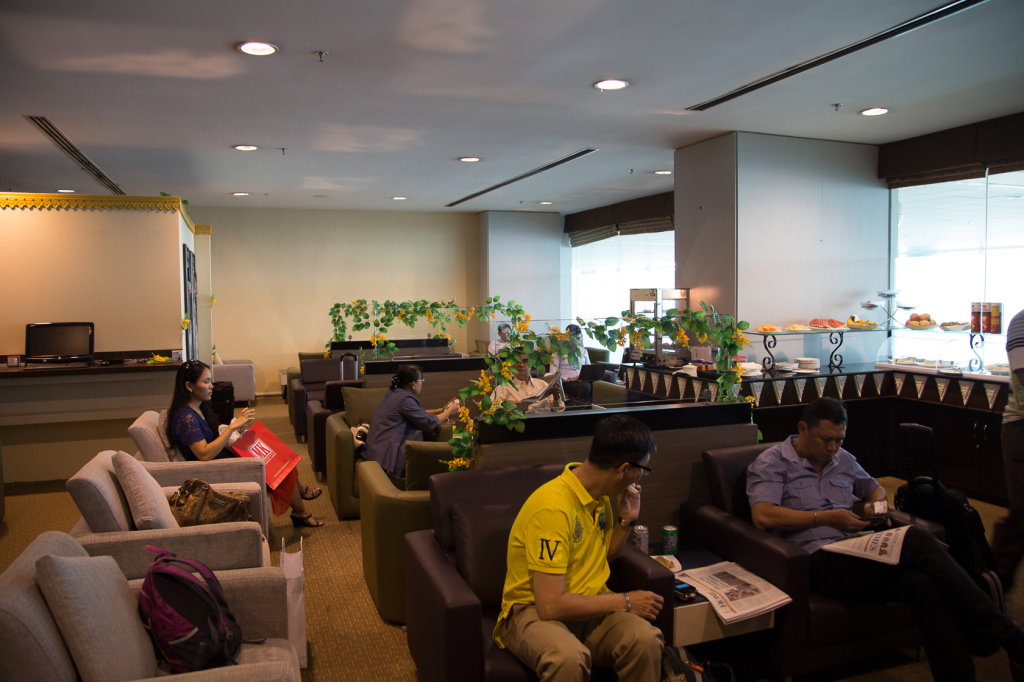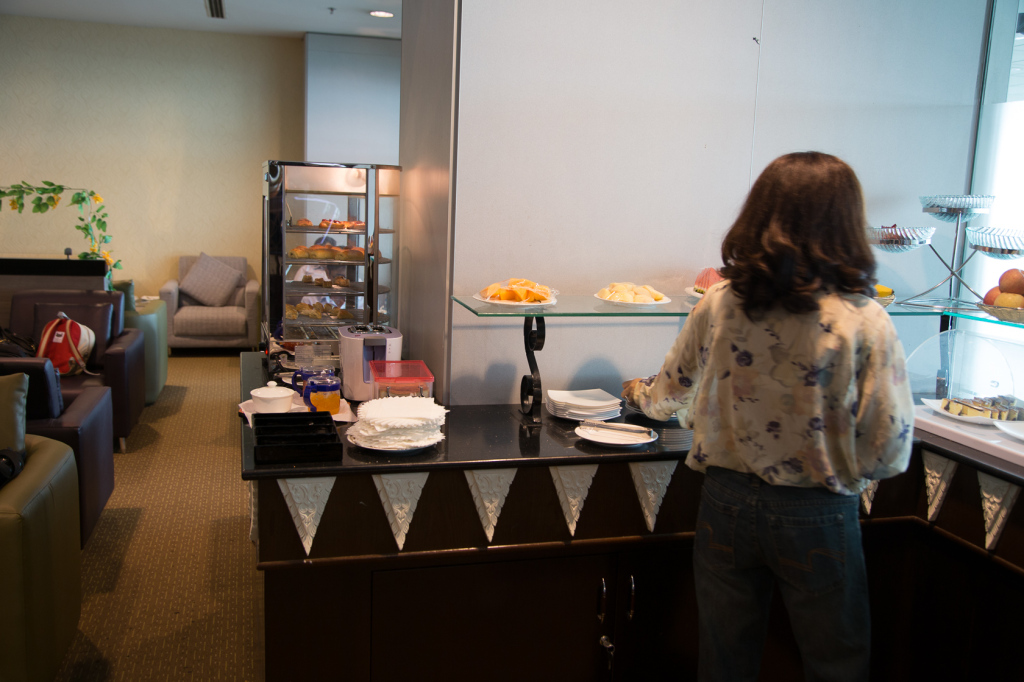 Boarding was announced shortly, we went through another security checkpoint, and went to board.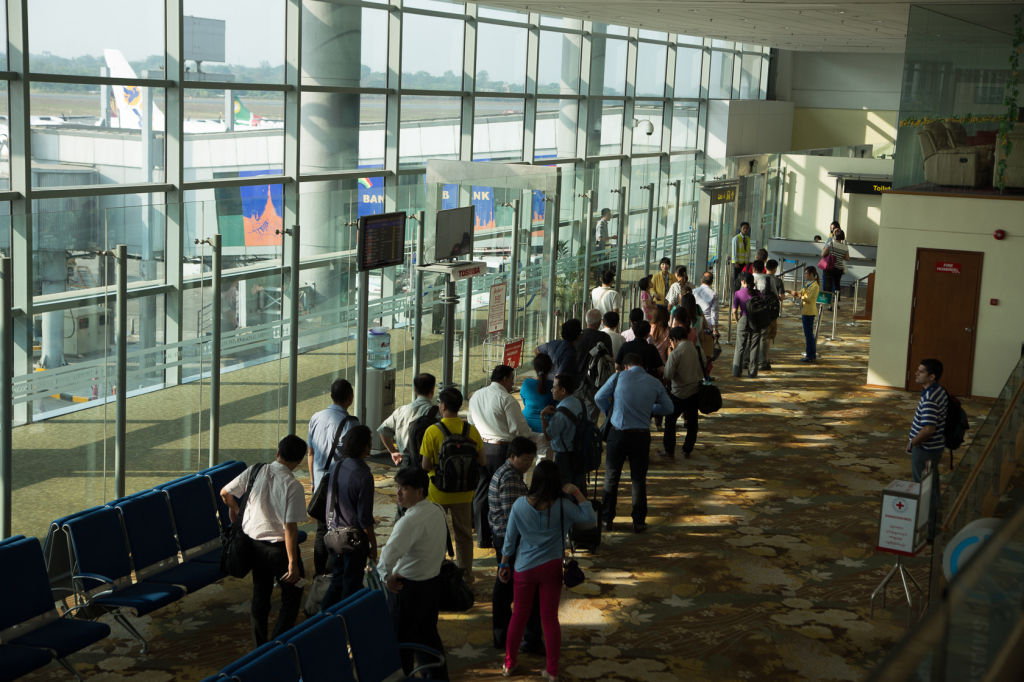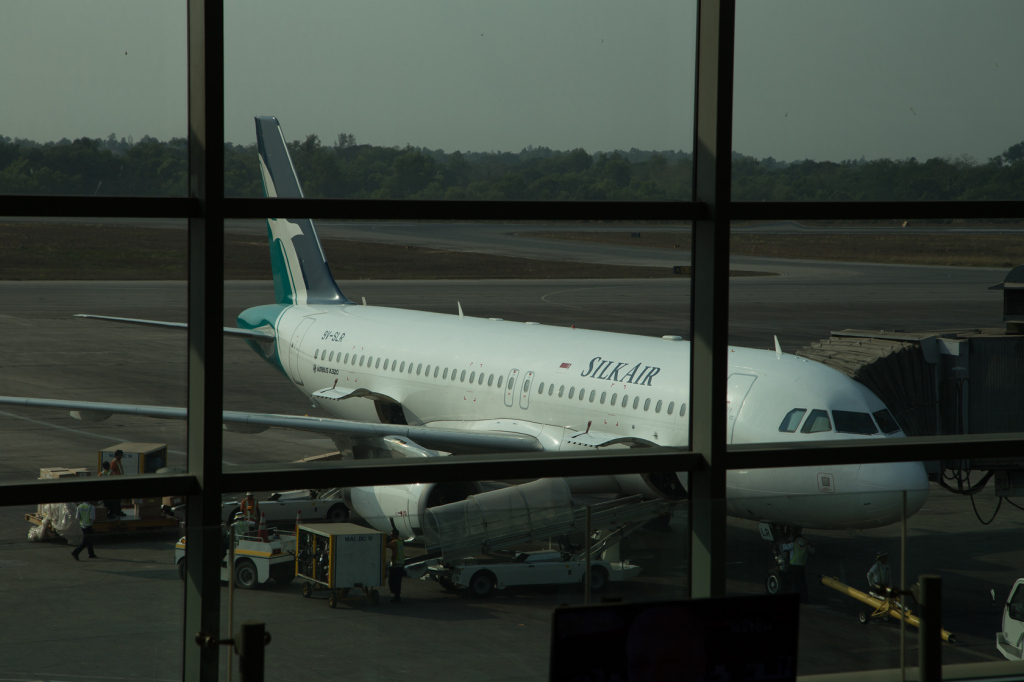 Quite surprisingly, the SilkAir flight turned out to be absolutely excellent – the seats were pleasantly comfortable, there was food and drink, and the boy even got a puzzle for himself, which I ended up having to make – a 3D puzzle of a SilkAir plane, which was so hard to make that it took me most of our 3-hour flight.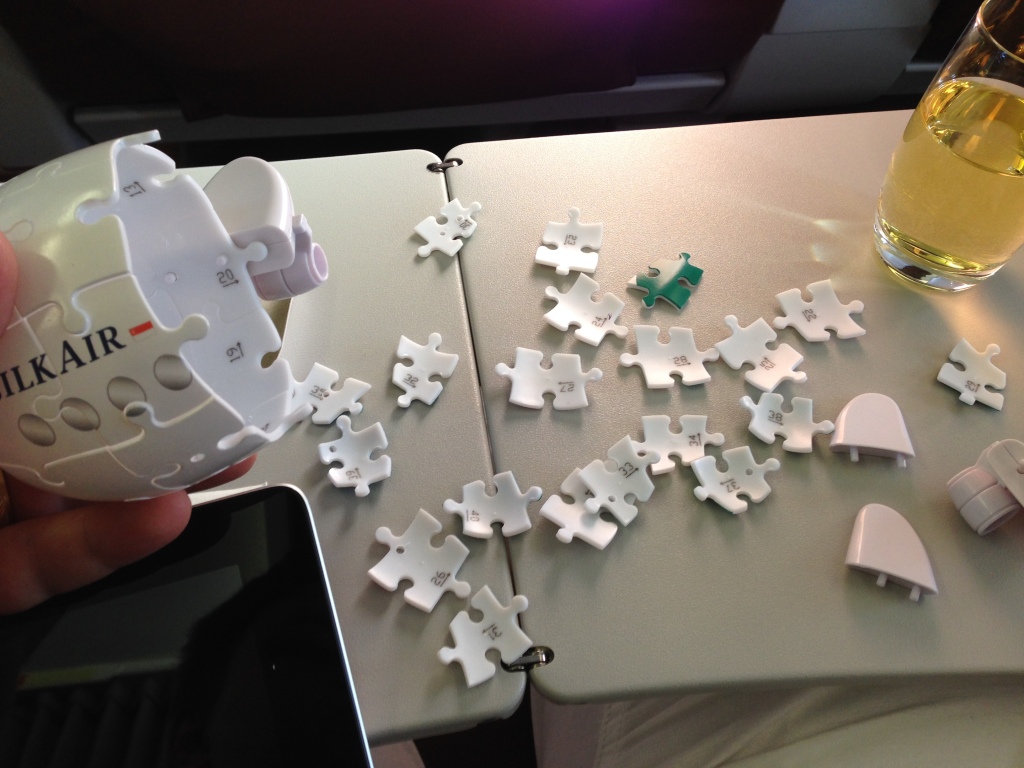 We arrived to Singapore on schedule, around 9pm. Our onwards flight was at 23:40, so we had some time to head to The Private Room – the Singapore Airlines First Class lounge, but specifically for passengers on SQ flights in First. Regular mortals go to this zoo: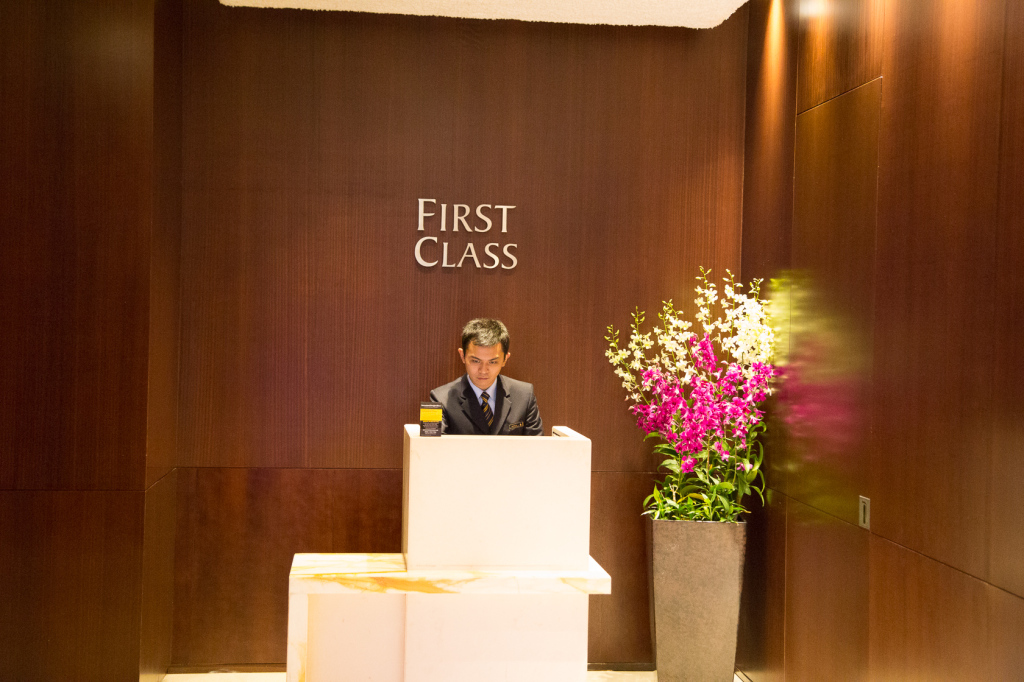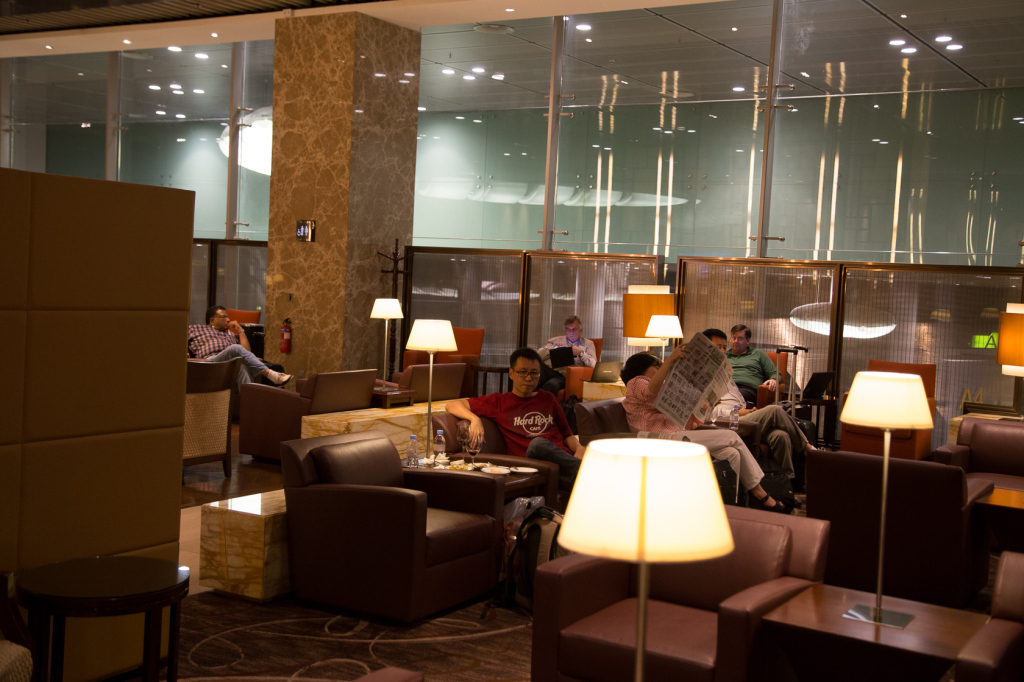 And SQ First passengers go here: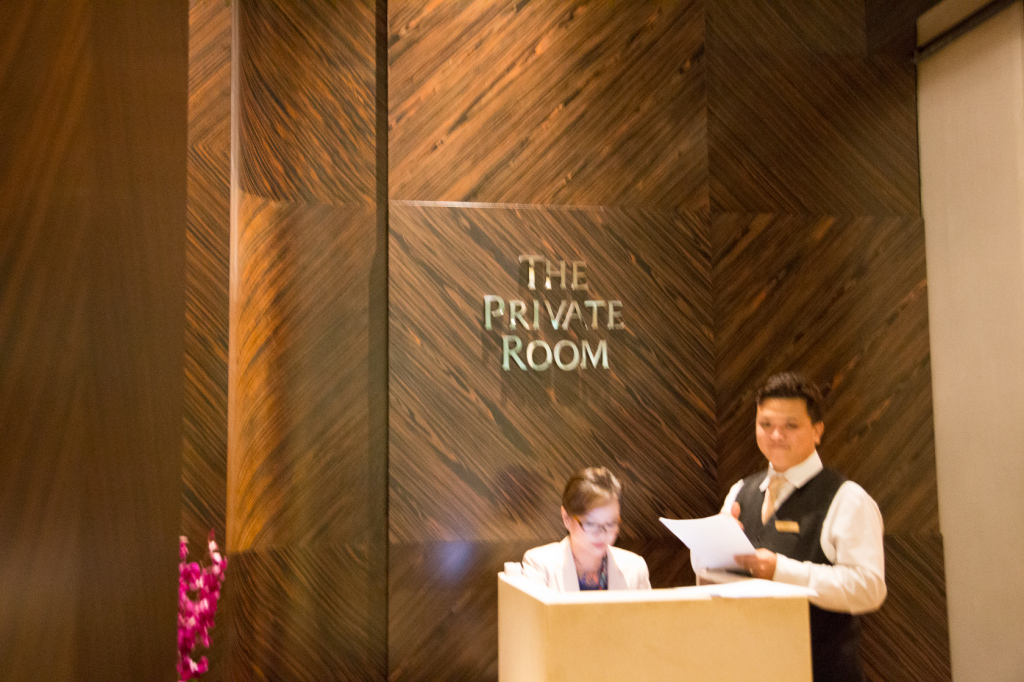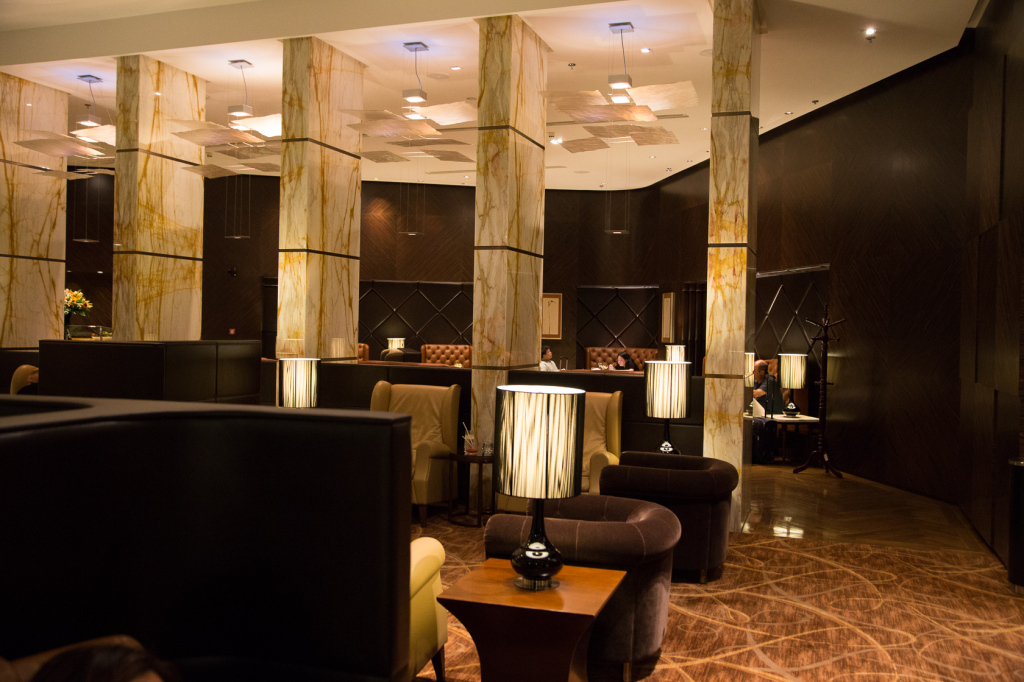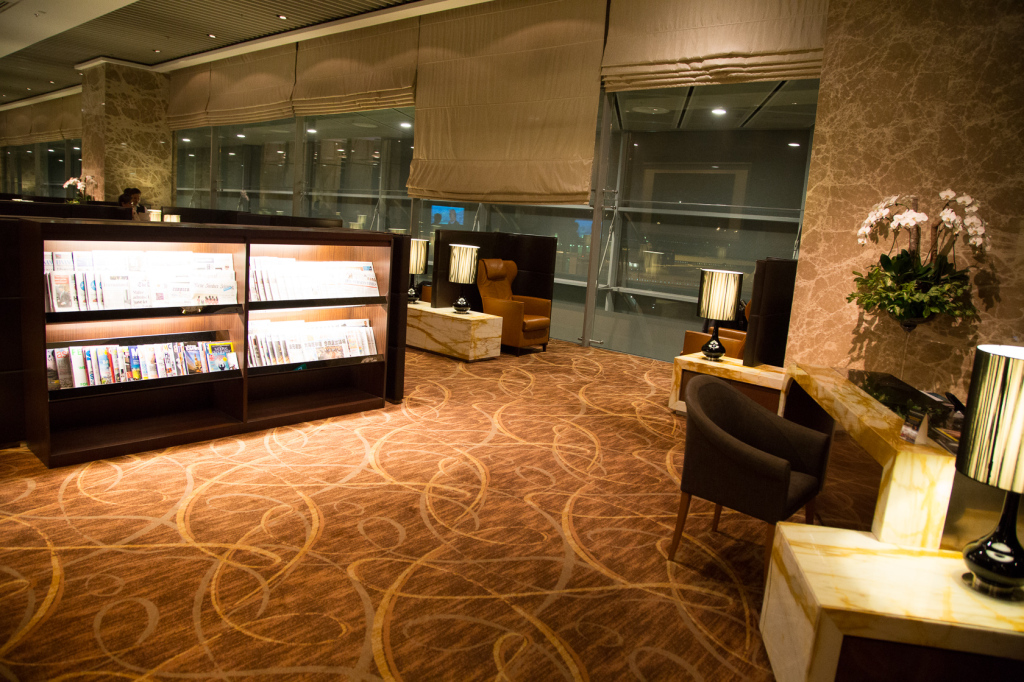 Footnote: it's absolutely terrible how many lounges SQ operates in Changi. There is the KrisFlyer Gold lounge for rejects from other airlines who have Star Alliance Gold status, there's SilverKris (which, despite the name, is FAR better) for business class passengers, there is SilverKris First, for first class non-SQ passengers, and SilverKris The Private Room. Phew.
The nice thing about TPR is that, although there is a menu, you can have anything you want made. The chefs will see to that. Unfortunately, we had spent most of the day in Yangon looking around and generally being busy, and then coupled with the 3-hour SilkAir flight, we were completely and totally exhausted already – and we still had a 14-hour SIN-LHR flight, then 10 hours in London, and then another 7 hours back home on Air Canada. So, understandably, we were hardly in the mood for much experimentation, and so we, more or less, just sat around in the lounge. I had a Singapore Sling, which was fairly good, but I didn't even finish it because I had lobster coming on the upcoming flight, and I knew they served Krug, so I wasn't going to go in plastered.
After some time went by, it was time for us to board the plane, and off we went. Sadly, unlike the checkin counters, there is no priority for premium passengers at the security checkpoints in Changi Airport – and it also takes away from some lounge time, as you have to leave early and hang out at the gates. It's a necessary evil in today's world, so what can you do.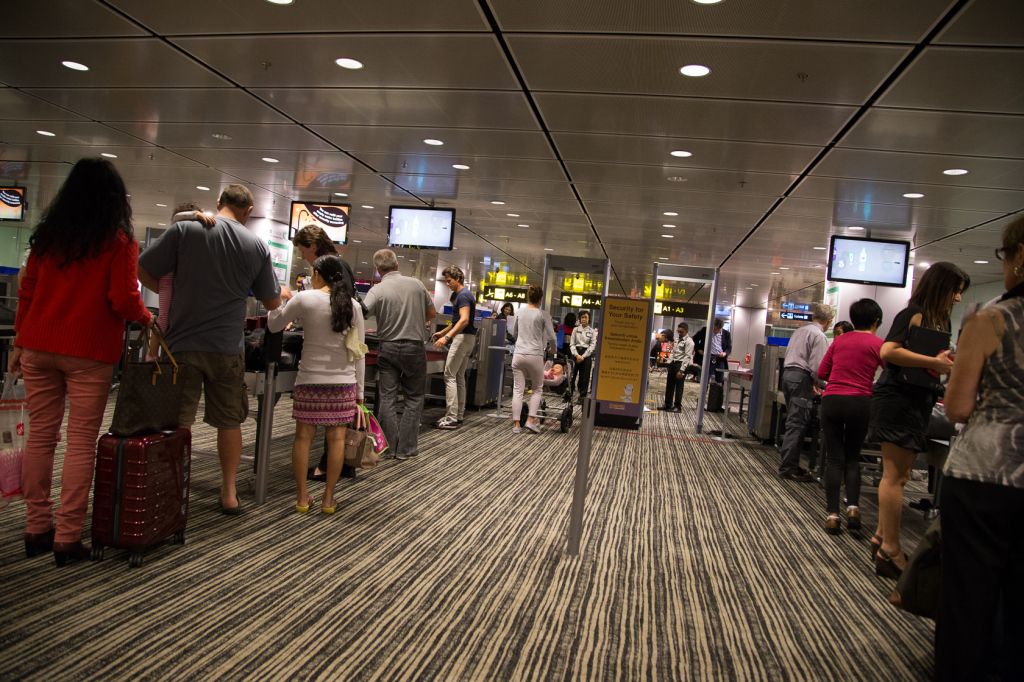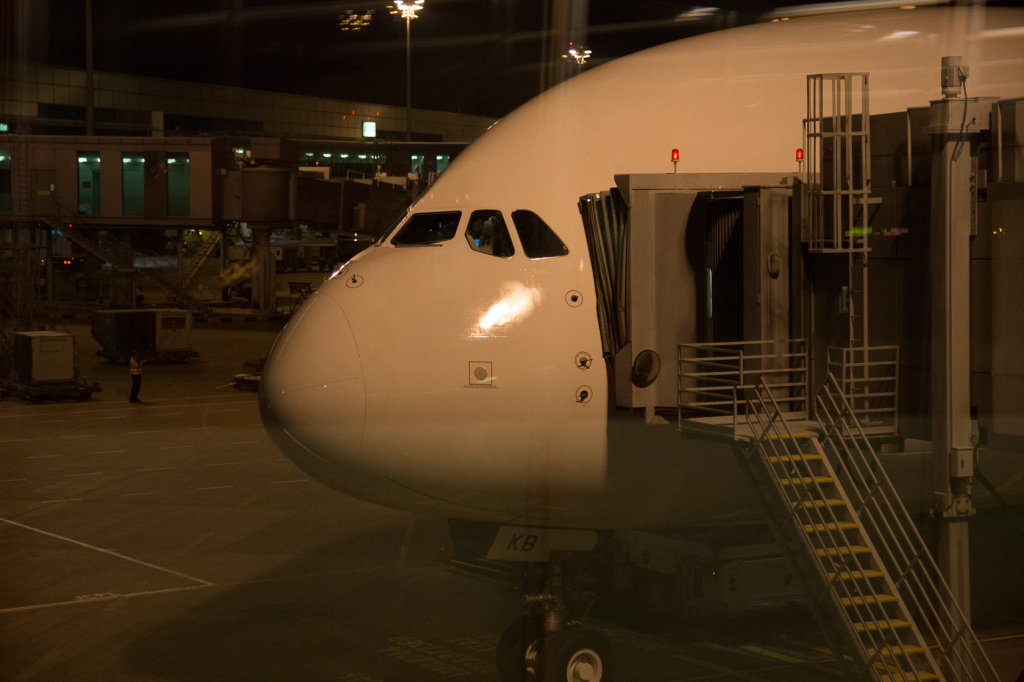 We went through security, turned into a quiet private passage and finally, there it was: my suite 3C, and my glass of Krug.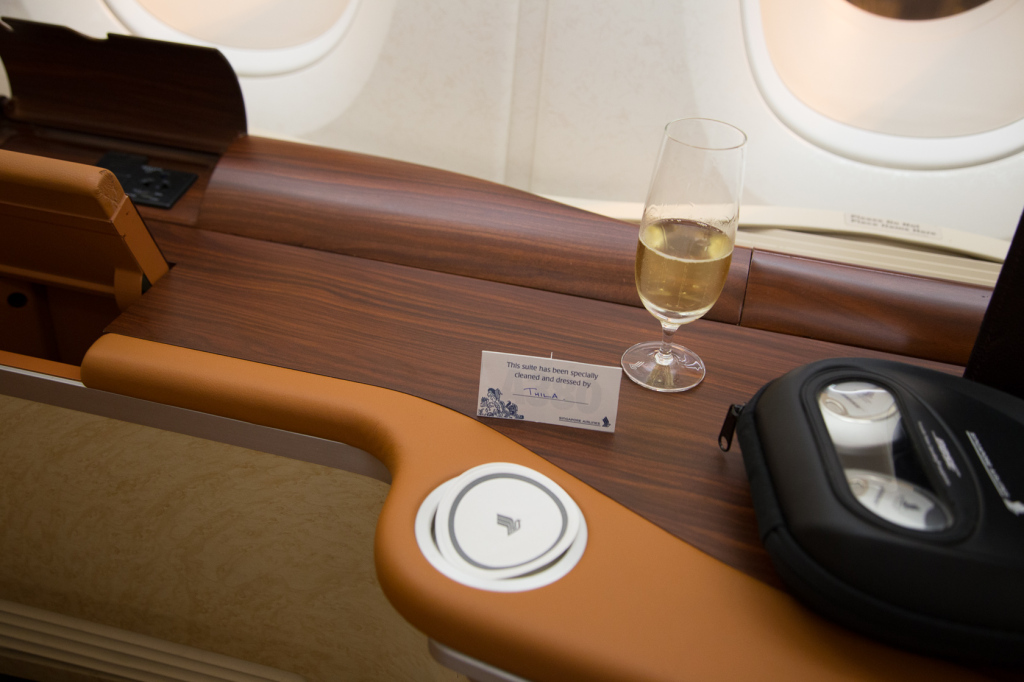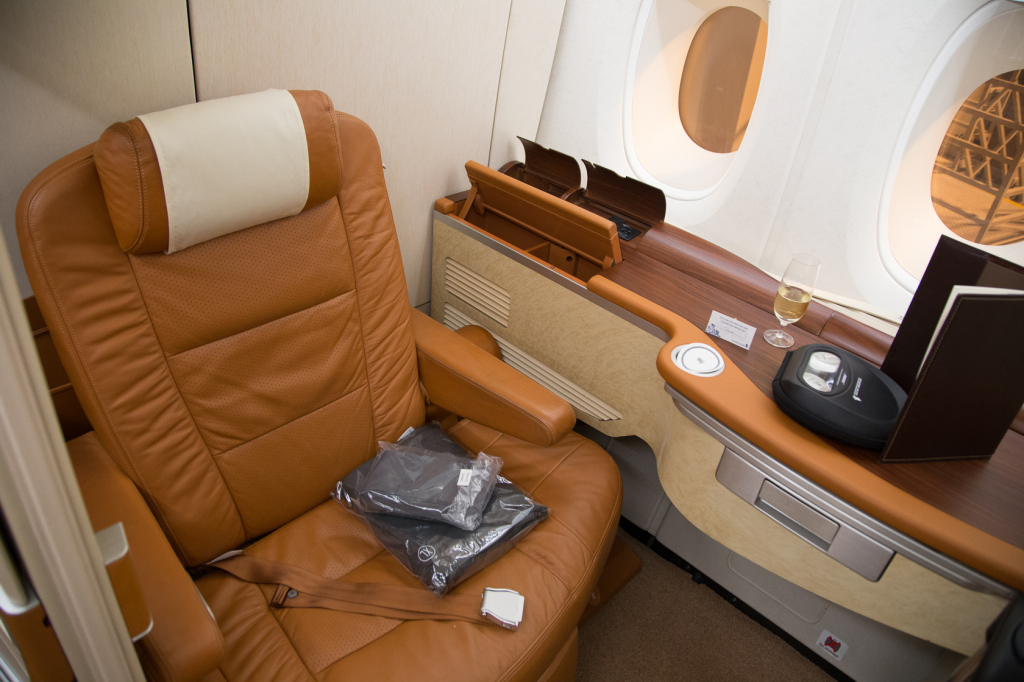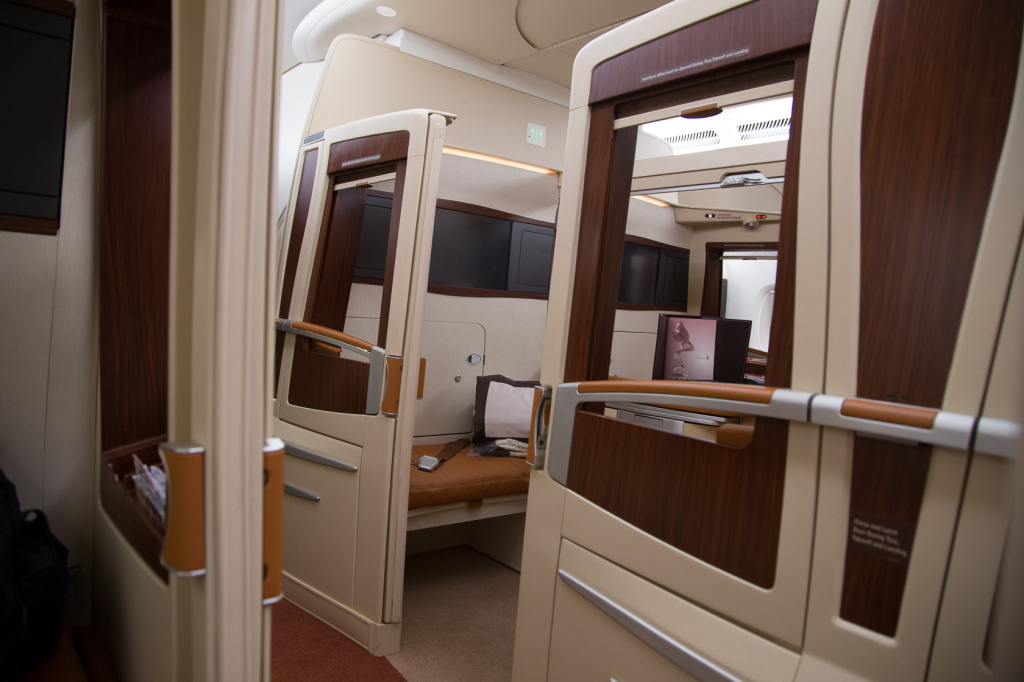 The flight took off, and I was in heaven. Really, it's impossible to beat the exclusivity of the SQ Airbus 380 suites. It's far too elite an experience to not take every second of it in. Except when things start to disintegrate.
It was time for dinner. Interestingly, there are lights all around the suite to set them JUST perfectly. Footwell lighting, overhead lighting, etc. – the control panel for the lights alone has like eight buttons. Strangely, I had this feeling that one of my lights – the one at the far end of the suite – doesn't turn off. I had a vague sentiment that I have switched it off a few times, and that it came back on, but I couldn't consciously place it as I was too busy emptying the bottle of Krug. I began my dinner. I was welcomed with some crippled utensils that apparently the UK requires.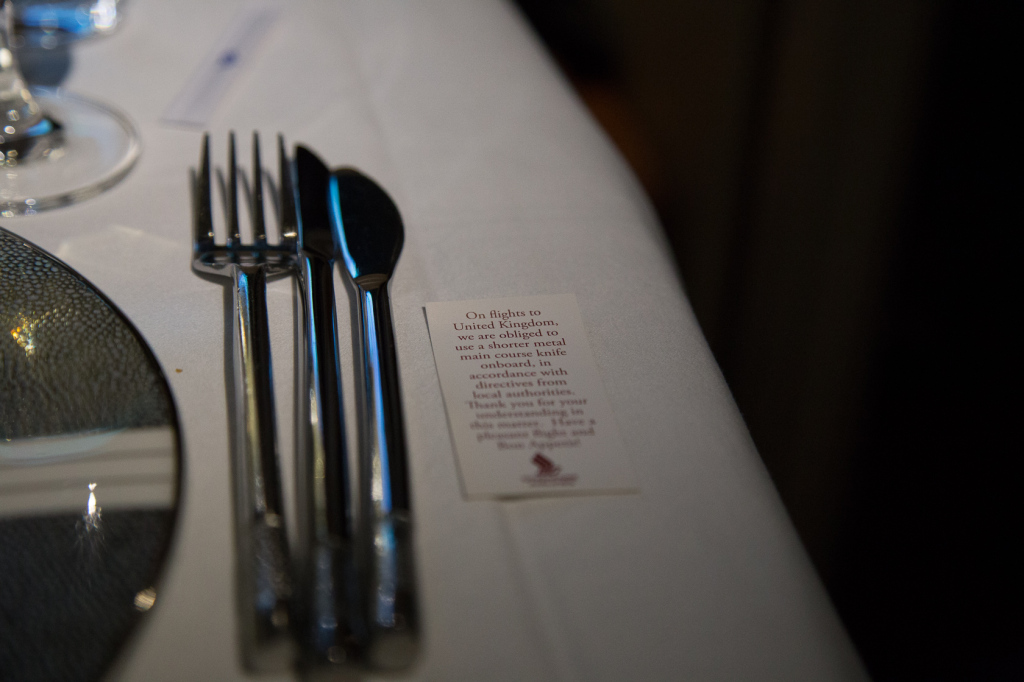 I was further welcomed with an entree that was missing caviar: apparently, on UK-bound flights, no caviar is served. This UK theme was becoming a total nuissance.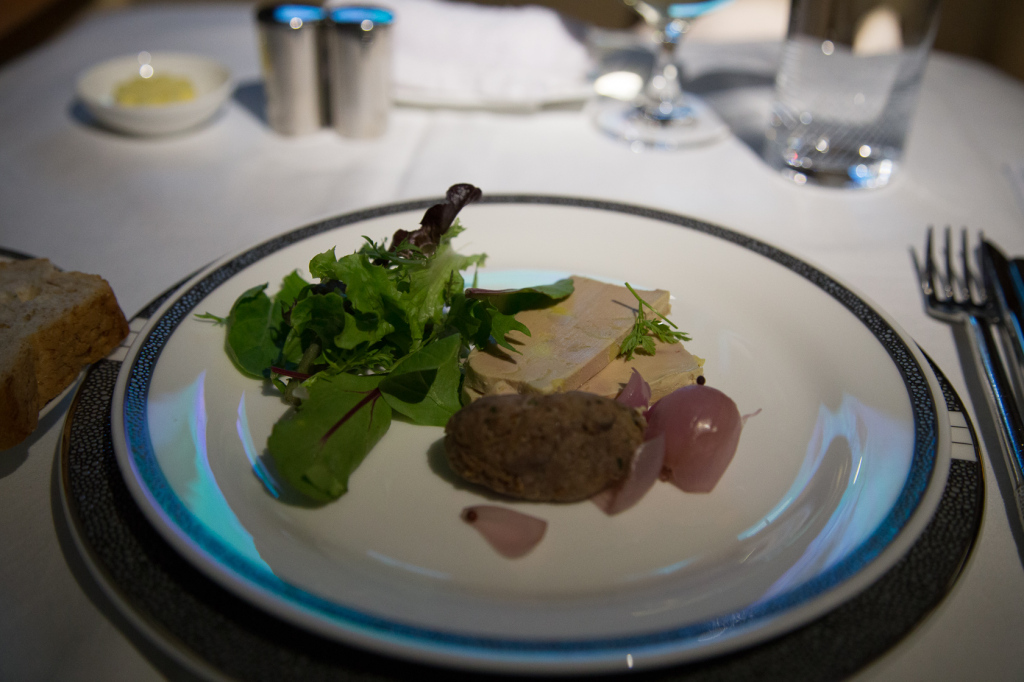 A surprisingly mediocre soup came.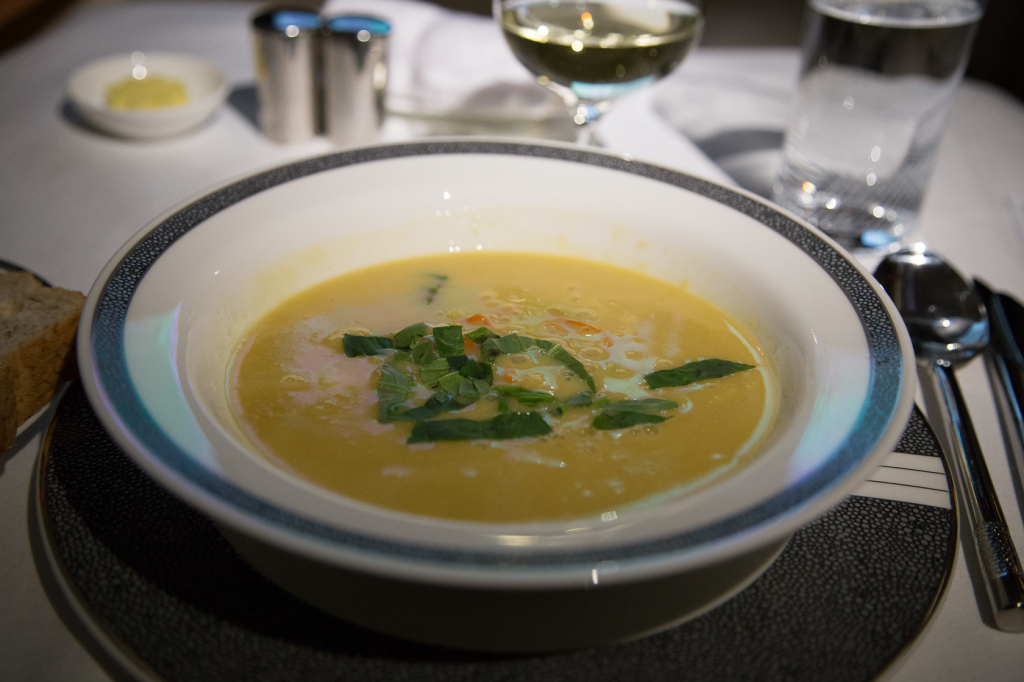 And my Book the Chef preorder menu item – the Boston Lobster Thermidor. Or a rubber tire. I couldn't quite tell. It looked glorious, but it tasted more rubber than lobster. Harumph.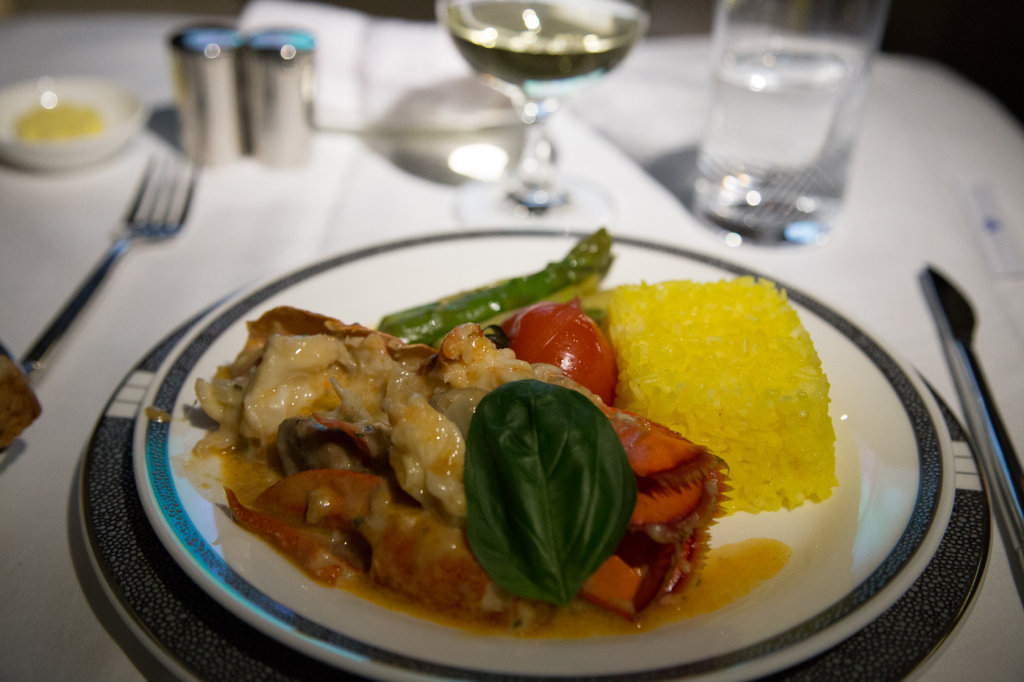 After dinner ended, in preparation for sleep, cabin lights were dimmed and suite lights turned off.
Or not.
Remember that one light at the far end of my suite? Well, it stayed on. I turned it off, this time, paying attention, since this is something that became an actual concern – I couldn't really watch TV, as it was designed to make the suite lit up, thereby preventing the TV from being seen. It came back on. I turned it off again, and like a 21st century jack-in-the-box, it came back on again after a few minutes.
I called the flight attendant. The service was very cordial and friendly; I pointed out the eternal light of hope, and he agreed that this wasn't really the way it was supposed to work. He didn't have any way to turn it off, so he brought an eyemask and some adhesive labels and taped the light up. He rubbed his hands with pleasure at the job well done, and despite the fact that it looked kind of silly, it seemed to work, so he left, proud of his work.
The mask immediately fell off.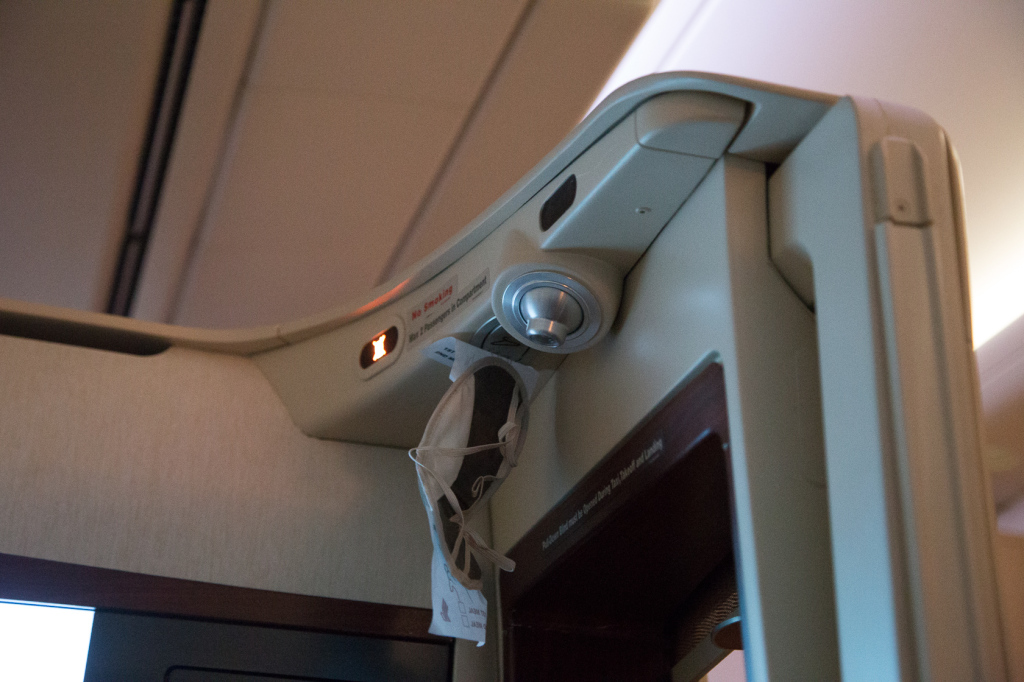 I called him again. He came, shook his head, and went away. He promptly returned with a new item: a large adhesive piece of paper that said SOILED DIAPERS on it. To this day I regret not taking a picture of it, but this was becoming completely hilarious. He diligently taped the SOILED DIAPER sticker over the light, rubbed his hands again, and went away.
The SOILED DIAPERS promptly fell off.
I called him again. He seemed less amused at this point, but I also felt this wasn't really what I had signed up for. Finally, he returned with some industrial strength duct tape and obliterated any semblance of light from this implement. All was well (at least, as long as I didn't need any lighting).
At this point, my wife called out to me. She was just beginning her dinner, and she says, "Hey, how exactly do you turn on the lighting in this thing? I can't see what I'm eating." Thinking she is profoundly incompetent with operating such advanced devices, I went to her suite and pushed some buttons. No lights came on. Somewhat perplexed, I further played with the buttons. Still no lights came on. I called the flight attendant, who was no longer entertained, but nowhere nearly as unentertained as I was. He played with the buttons, as well, and had to concede that just like the light in my suite wouldn't turn OFF, the lights in this particular suite wouldn't turn ON.
I had enough at this point, so I went to the toilet. It was dark and sombre inside, as it usually is when the door is unlocked. I locked the door… and nothing happened. Precisely half of the LED (!) lights in the toilet were nonfunctional. I hunted down the very same flight attendant and asked him if my understanding of this difficult to fathom fact is correct; he confirmed it, somewhat apologetically.
So my running total so far:
Lobster tasted like rubber
Castrated utensils
No caviar
Lights that don't turn off
Lights that don't turn on
Toilet where I can't quite see where I … stuff.
I gave up. I asked for a coffee (SQ is one of the few airlines that serve Blue Mountain coffee – my favourite, perhaps unsurprisingly).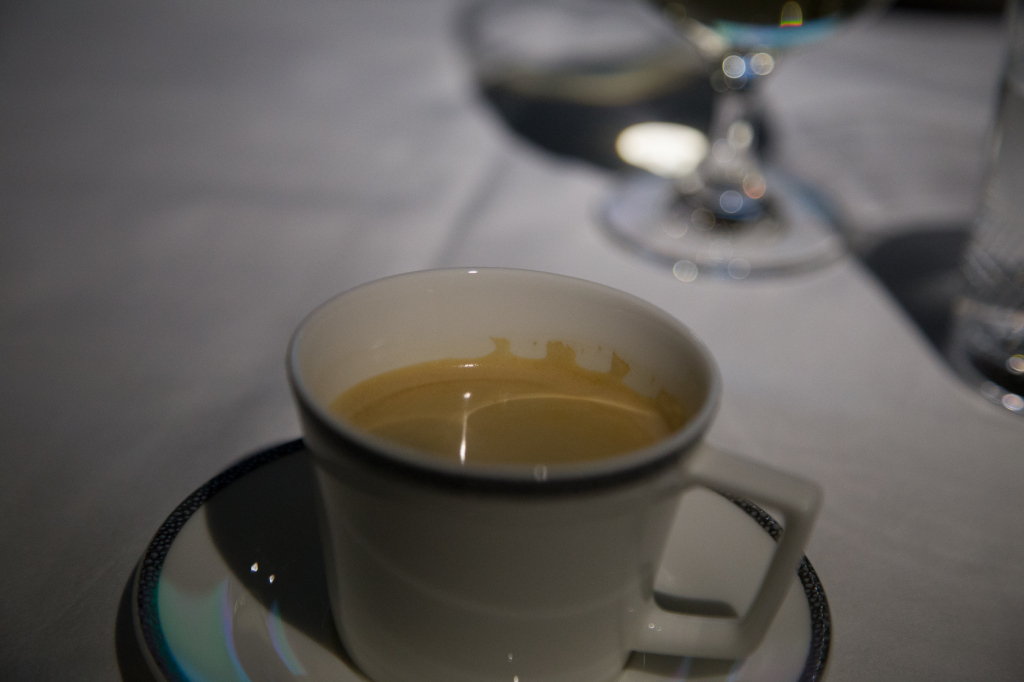 Then I went to sleep. In all fairness, this was absolutely THE best sleep I have *ever* had on a plane, and this includes the seat-cum-bed on the Lufthansa 747 upper deck. It's partially due to the fact that the seat does not convert to a bed – a proven winner combination – but rather, unfolds from the wall. They also do not skimp on pillows: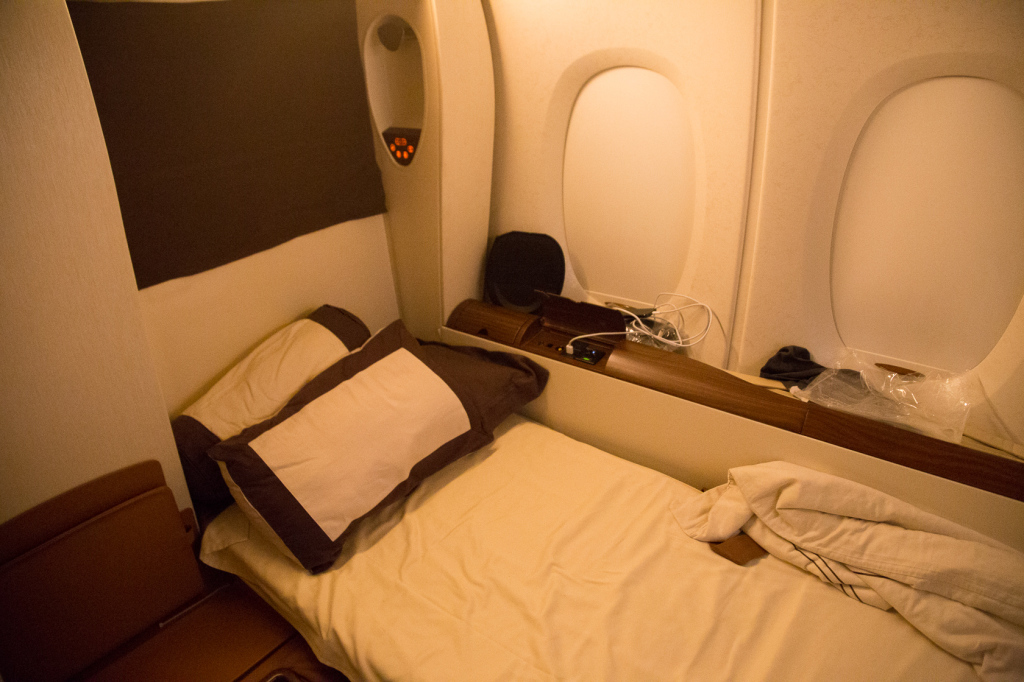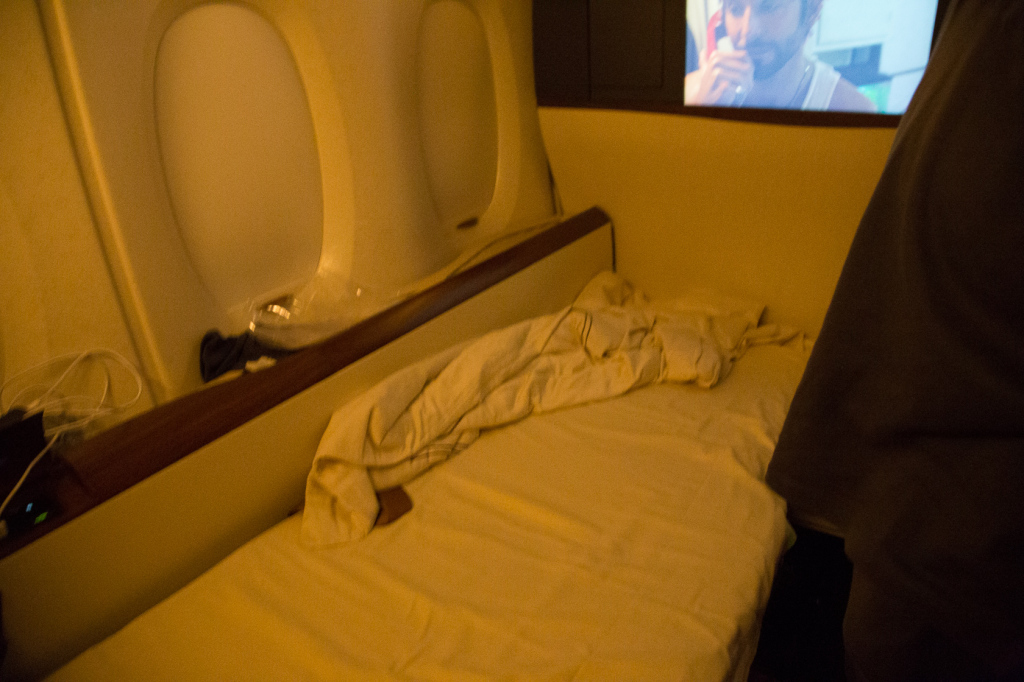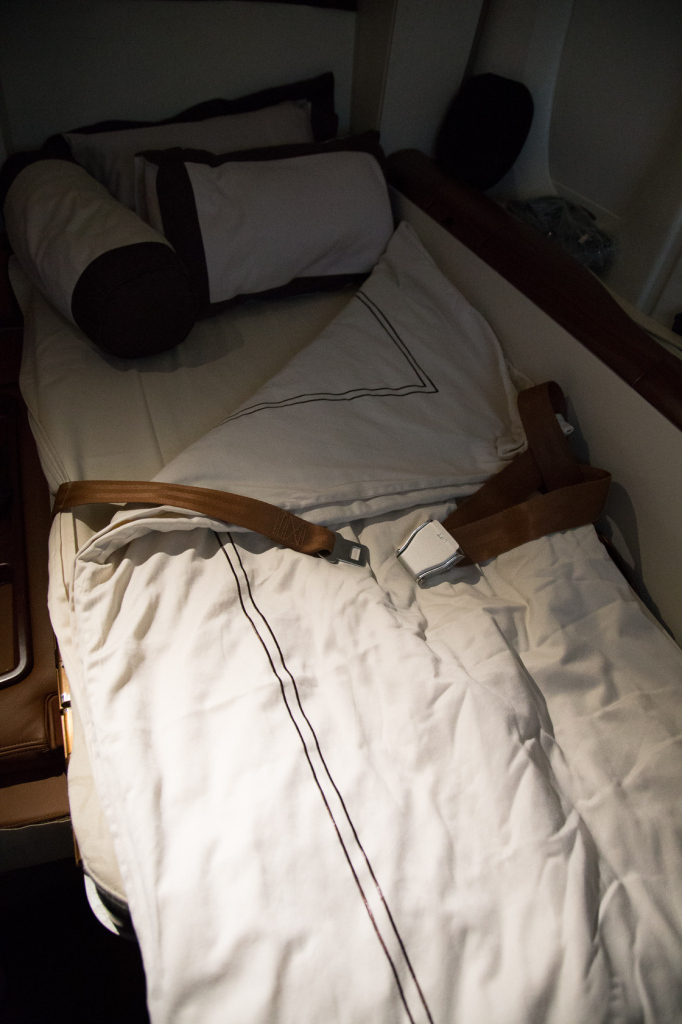 I woke up later in the night and snapped a picture on the inflight map of where we were.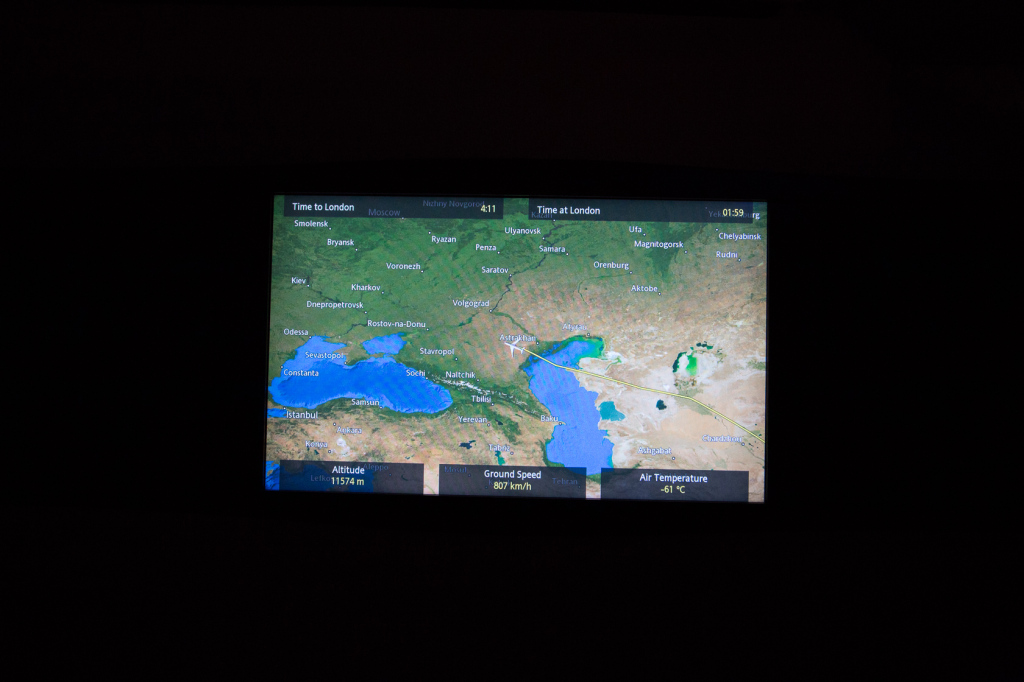 In retrospect with everything we know these days, that was probably not the smartest route to fly…
For breakfast, I ordered kaiseki. For reference, this is the picture I have in my mind when I think kaiseki: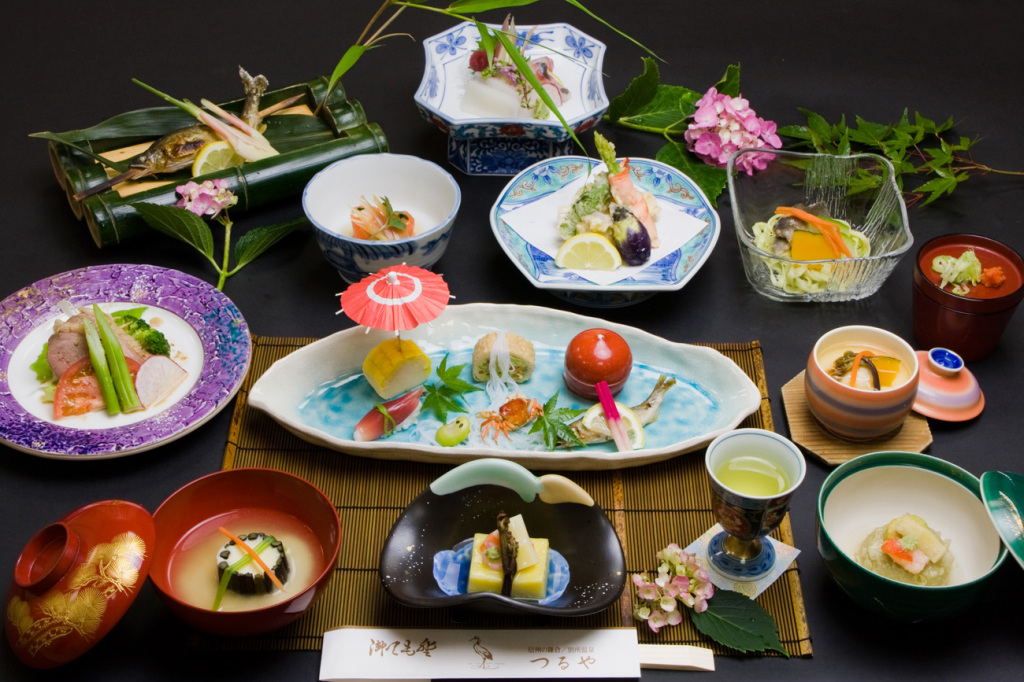 It is a supremely beautiful, complex Japanese food, which I don't necessarily always enjoy, because of the multitude of healthy things in it that I don't eat; but I respect it for the presentation and the skill required. So I wanted to try it. I would never order kaiseki in business class, as it would likely just be a joke – I thought that maybe, just maybe, seeing as I am preordering this months in advance, I would get something similar to the above so I have a great memory to tell about my Singapore First flight.
Well, it went sort of similar to the toilet and the light bulbs. This is what I got.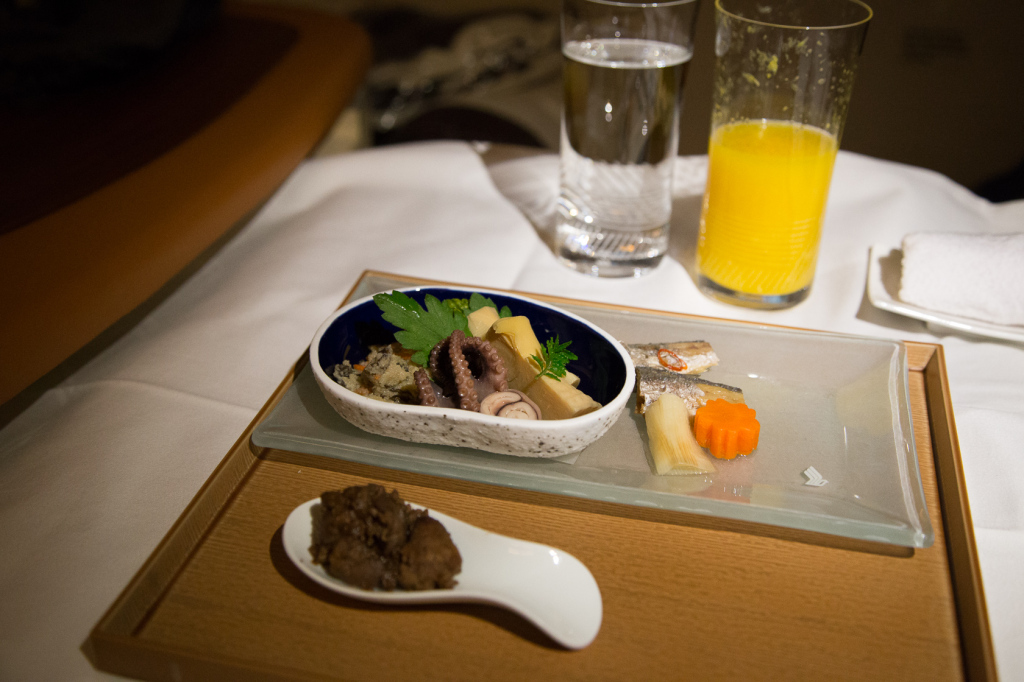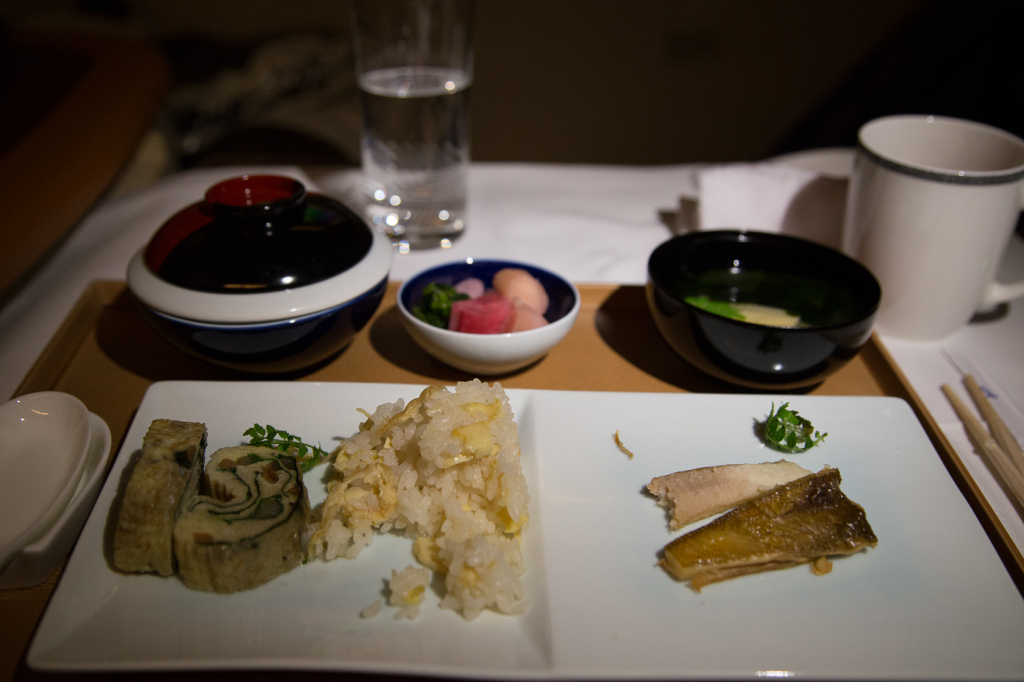 Yeah, that's it. I have no comment.
I ended the breakfast with some supermarket cheese.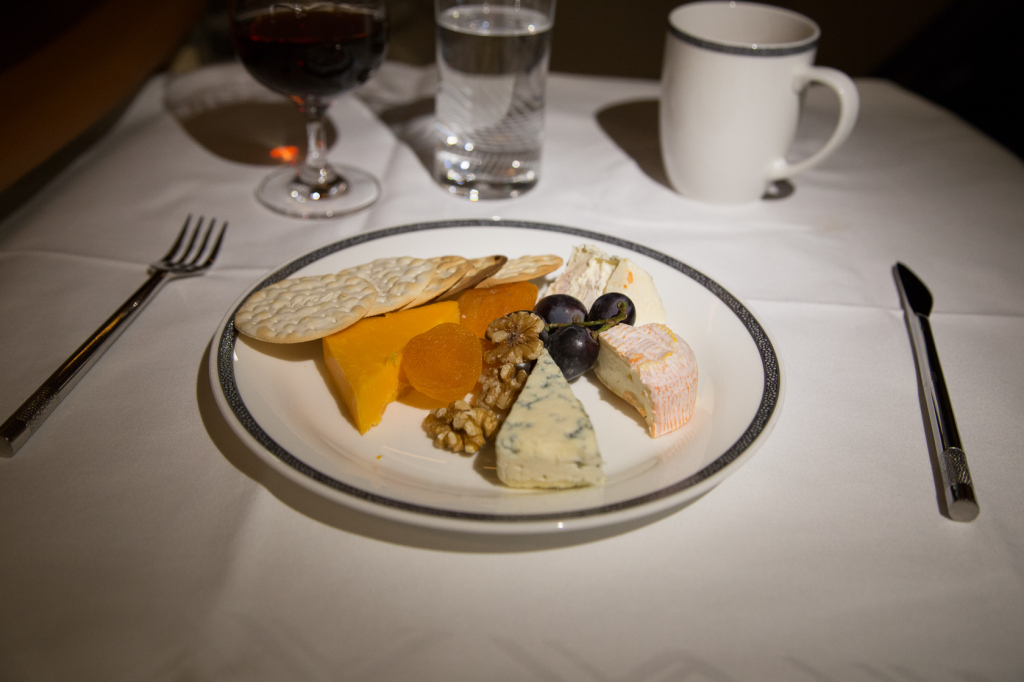 And right up around landing, another act in this comedy of errors. I asked for some cookies for the boy, as he slept through most of the flight and barely ate. Whereas I wasn't expecting anything handmade, I was sort of expecting something "upscale", seeing as, well, you know, it's a flight that costs $15,000 or so.
I got this instead.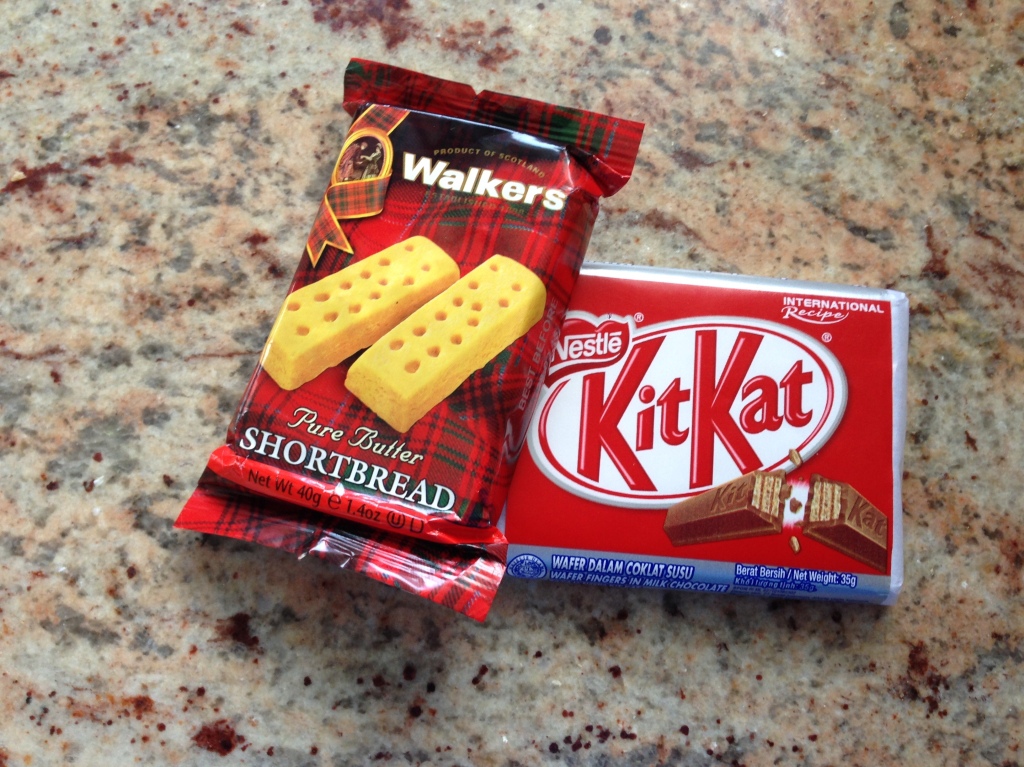 ————————————————————————
DID YOU READ THIS FAR? HAVE A COOKIE. IT GETS FUN FROM HERE.
————————————————————————
Well, here is where things get really interesting.
When I originally began writing this post, sometime in July, I was going to end with the KitKat picture. I had very little else to say, I was somewhat annoyed that my wild expectations were completely shattered (although I completely admit it was my fault for setting them so high in the first place), and I was just going to chalk it up to experience and move on. My previous experience on SQ wasn't amazing – flying Singapore to Osaka, they offered me a choice of dinner or breakfast (blaming it on the fact that it was an overnight flight – what, people don't eat at night?!?!?!), and only when I, incredulously, asked at least six times, did they repent and feed me like a normal person.
This time, I figured I should at least write them a letter. It was a full-fare R class booking in Suites – not an award trip – so I felt that I was entitled to, at least, give them some feedback. I contacted them through a webform and told them that I have so much I need to write (partially because I was that mad, and partially because I am far too verbose for my own good) that it does not fit into their webform that only permits a certain (small) number of characters. I got a reply back with an email address to write to directly, and I wrote most of the above, together with the hanging eyemask and the KitKats.
This is where things got even more weird. First, I got a phone call (I am always impressed when I get replies to my spaghetti whining). The reply was from the sales manager for Canada. Besides being rather surprised that a Suites passenger complained at all (apparently, not many of them ever do), the content of the complaint floored him. He apologised profusely, which I already appreciated, since I was speaking to him live, rather than by email. He told me he's working on a compensation for me (?), and that he'd like to take me out to dinner.
This was quickly turning from a complete disaster into a complete lesson in PR control.
End result: we arranged a date that worked for both of us, he flew to my city, took me to the restaurant that I enjoy the most here, handed me $900 of KrisShop duty free coupons and promised to send me an A380 model – which very promptly showed up several days later by Fedex.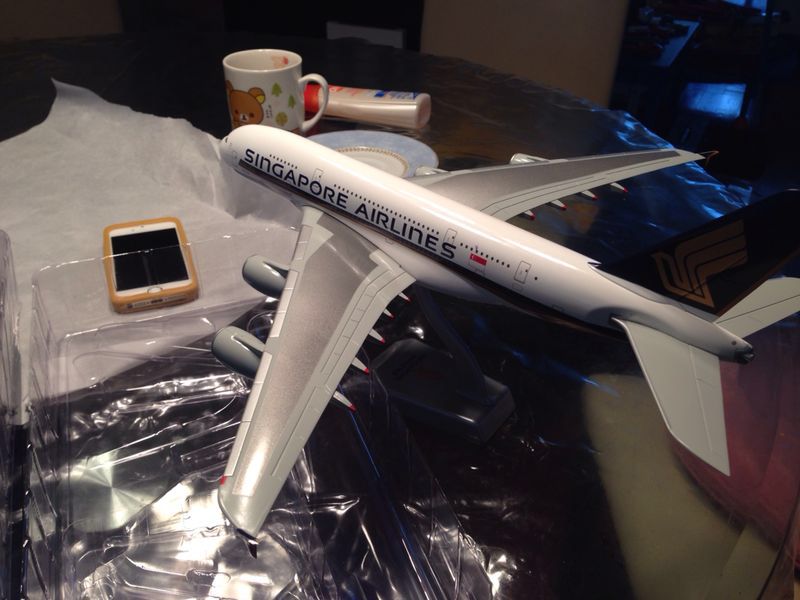 I was completely floored. I still am. This is an excellent example of how proper handling of a potential PR disaster can turn someone from a brand basher to a brand supporter; I can guarantee if I have to travel to Asia at this point, and am buying premium tickets, I will definitively check SQ.
On the other hand, Swiss wasn't quite as nice to its Yangon fares. After bashing the "experienced flyers of international airlines", as they called them in their court filings, and saying that they should have known that there was no way that these could have been correct prices, they went on to pressure Canadian officials, escalating all the way up to the Governor General… and one way or another, they managed to prevail. Their premium cabins stayed empty of the FlyerTalkers who took advantage of this sale, but their reputation amongst the frequent travellers was shattered.
So since I now had $900 to spend in the Singapore Airlines Kris dutyfree, and since I felt that this would bring great closure to this whole experience, I decided to commemorate the label that has been put on us by Swiss Airlines by getting it engraved on a bottle of something I enjoy, and that Singapore Airlines has paid for.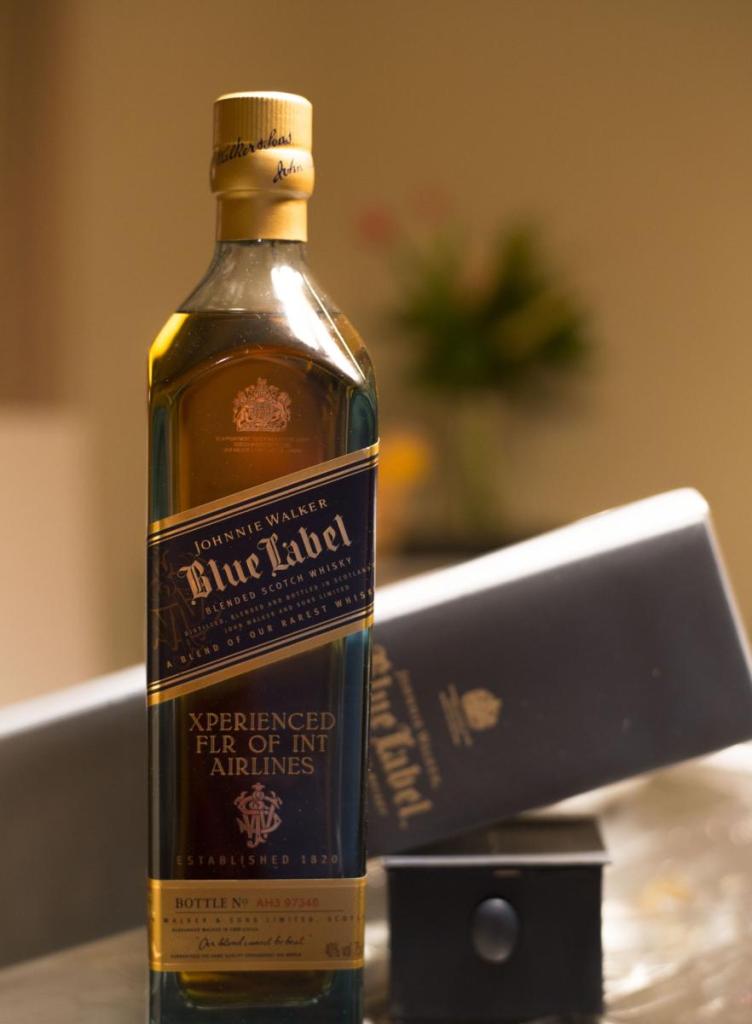 All in all, just as I expected, flying SQ did turn out to be the wildest experience of my life. Probably not in the way I originally planned, but one nonetheless.