I think I've procrastinated long enough on the blog – I've gotten some requests to keep my posts up, and it's literally been a year – and there's still traffic here,which means some people haven't given up, for which I am appreciative. So I'll try to pick up the pace and at least catch up with my travels; but my life has sped up quite significantly, so it's not going to be easy. I've flown 170,000 miles in 2015 alone, and 160,000 in all of 2014, so that's something like 240,000 of miles of travel to account for. Well… better get to it!
After our trip to Myanmar, I had to go to "training" for work. It was a six-week program, three of which saw me in Miami (the horror!) and three in Seattle.
Needless to say, it was incredibly exciting to go to Miami. I've been to Seattle numerous times, but Miami was a first. As well, there was a car rental agency… one that I would come to love beyond any reason (but I didn't know this at the time). I was invited into Sixt's Diamond status some time prior to that, and never had a chance to explore the benefits of that status as their locations were mostly in Europe. I already held Avis President's Club, and Hertz' President's Circle, and in all honesty, those statuses are like SPG Gold: about as useful as a goat with no head. (I haven't thought that metaphor through quite completely).
Couple of gems picked up en route to Miami:
in Houston airport, the PA system was blaring this: "Please remember that inappropriate remarks or jokes can result in your arrest."
crossing the border from Canada to USA:

Agent: "Where are you going?"
Me: "Miami."
Agent: "Any drugs or alcohol to declare?"
Me: "No. All of that is in Miami."
Agent: <blank stare>
(it occurred to me his life must be incredibly boring)
Anyway, so I got to Miami, and headed to the Sixt counter. I booked the cheapest possible vehicle as always, and went to the counter lady. As an aside, she was absolutely the most jaw-dropping service agent I have ever met. She was German-Spanish, fluently chatted in both languages to her coworkers (and English to me), and oh boy, even if I didn't receive an upgrade, I'd have been satisfied with that experience. But this is where my love affair with Sixt was about to begin.
"Have you anything more interesting to drive," I asked her.
"Oh, we can probably give you something, let me see."
"I'm a Diamond member, if that helps."
"A Diamond member?!?!? Wait, let me see your card. Oh! Okay. Tell me what you'd like."
"I'm thinking maybe a convertible."
"That's a great idea! You need one in Miami. Let me see… I can get you an E350 convertible. Would that work?"
I was somewhat incredulous (good luck getting *any* German cars with Hertz or Avis), but off we went… and sure enough, that's exactly what she got me.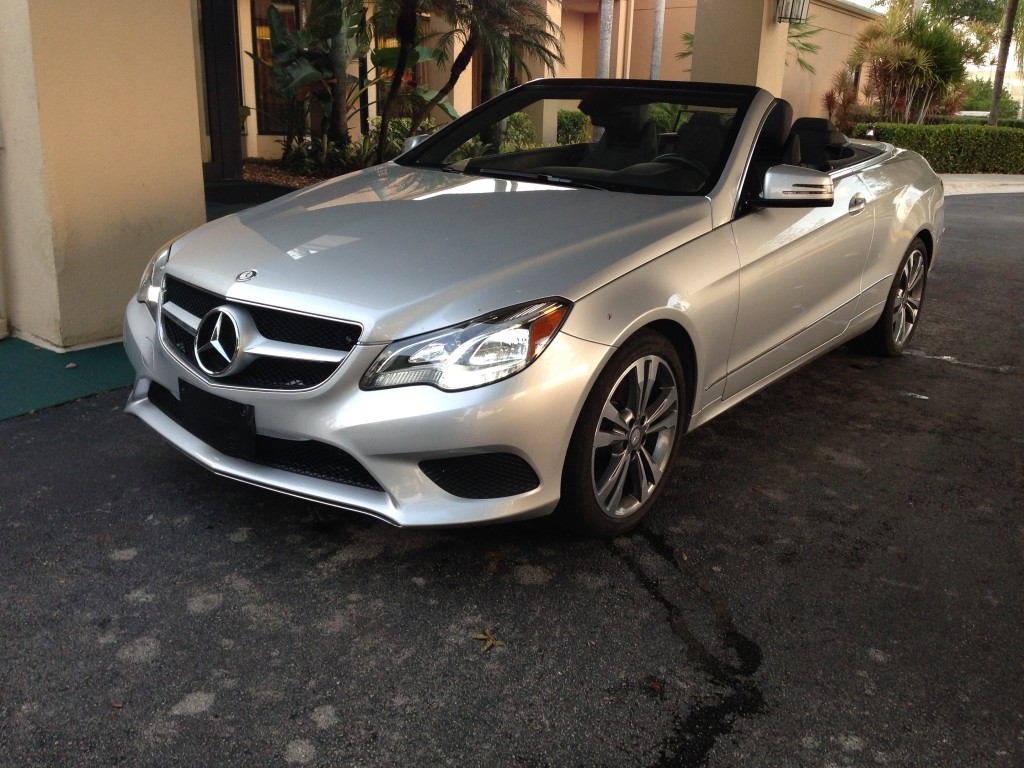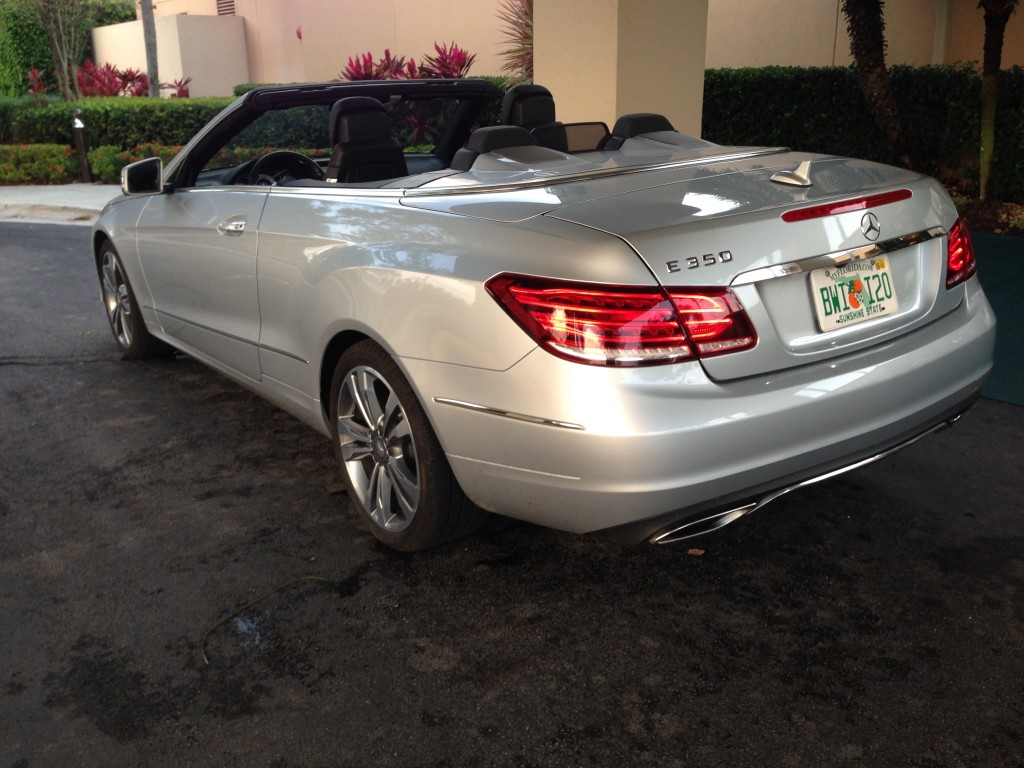 The fun was about to begin! It was fortunately a weekend, so it occurred to me that the best use of my time was to go for a drive to the Keys. I've always wanted to take the drive, and now I had an E-Class convertible… really now, what else could I do?!
Driving the Keys is an interesting experience. You're thrown back into a laid-back age where things move just a little bit more slowly. The highway is one lane in each direction, and apparently, every once in a while, someone has an accident there, and then the entire highway locks up and nobody can get anywhere, so people get out of the car and go for walks and variously socialise. I can't stand pointless traffic, so fortunately this didn't happen to me, so I just drove and drove.
Came across this interesting joint; seeing as I am on vacation training, it seemed logical to engage in local custom, so I went to shoot stuff.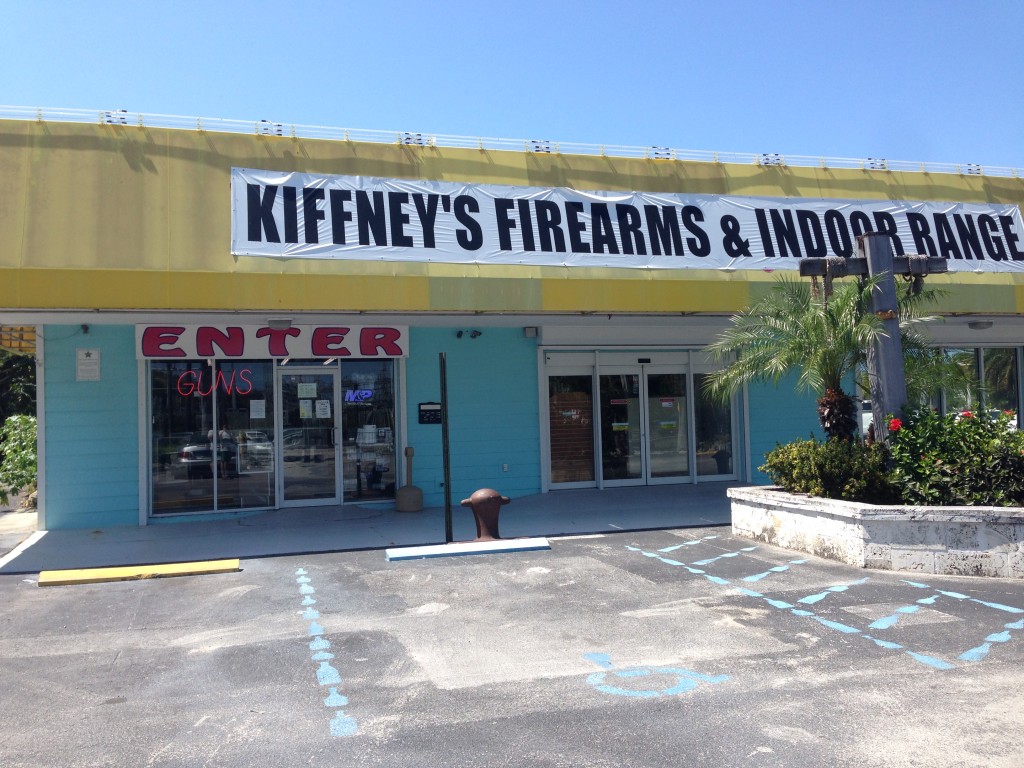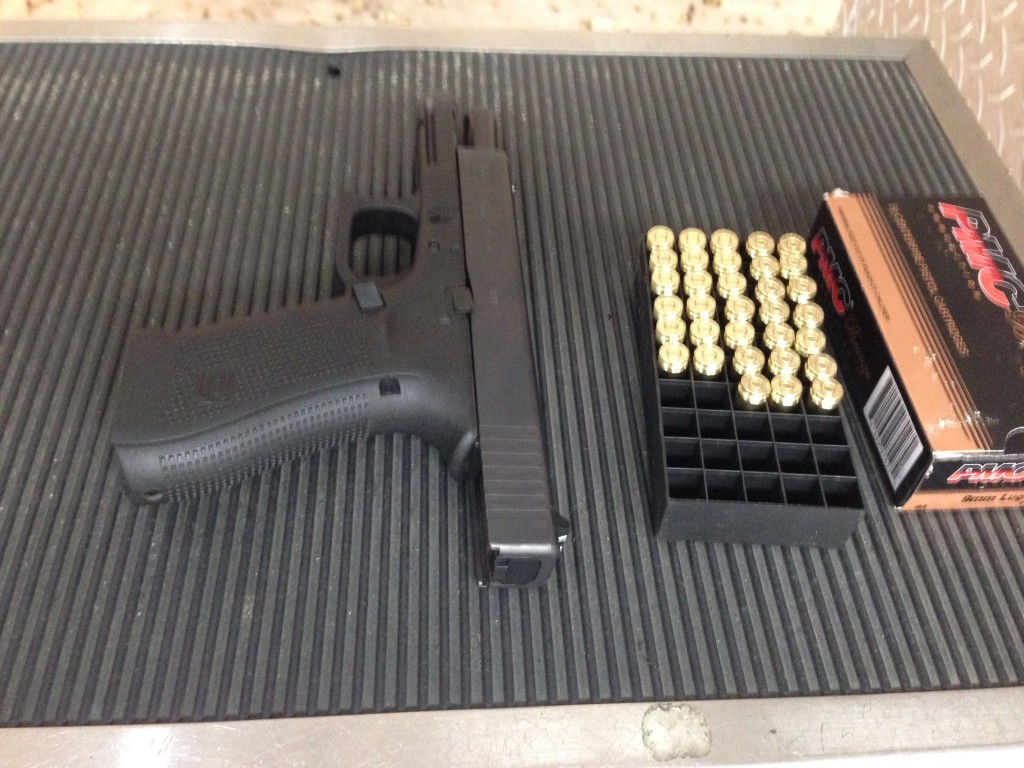 Mmmm… American delicacies, served with a side of 9mm ammo.
Fascinating how America, despite being America, remains America. Despite all the madness we have to go through in airports, where even blinking wrong can land you in TSA scrutiny for hours, here you just show up, and as long as you are over 21 and have a valid ID and promise not to kill anyone or commit suicide on the spot, they hand you a gun (the stupid iPhone just autocorrected this to "fun"), give you a 60-second safety briefing (don't shoot other people, don't shoot yourself, keep your finger off the trigger), throw you in a room and bam, you're good to go. it's not even entirely unreasonably priced – for an hour of equipment rentals, I paid $70, of which $23 was for ammo (you buy it there and basically use as much as you want since it's your money, about 50c per shot).
I didn't even do too badly. I guess the years of training as a sniper in first-person shooters have been just as efficient as my years of training in Grand Theft Auto (and the appreciation of fast cars that, sadly, tend to have very little armour).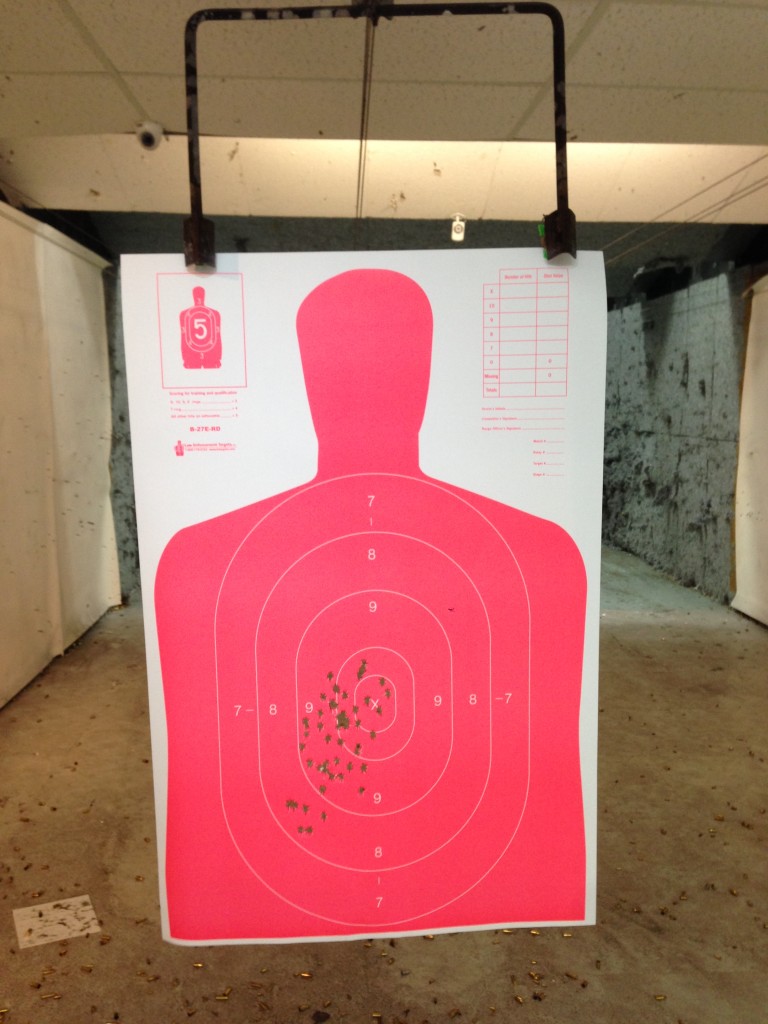 It's a good thing I don't live in the US. I would be way too much into this.
I went on to have random Cuban food along the way. It was great! Thanks, Yelp.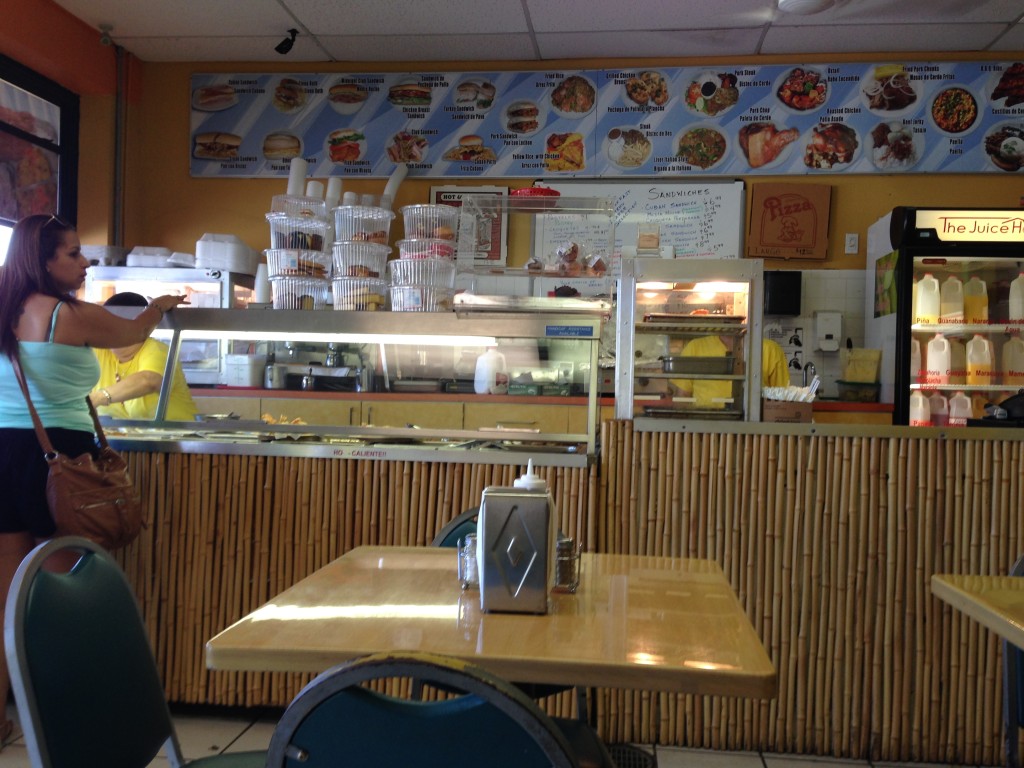 Black beans, rice, chicken.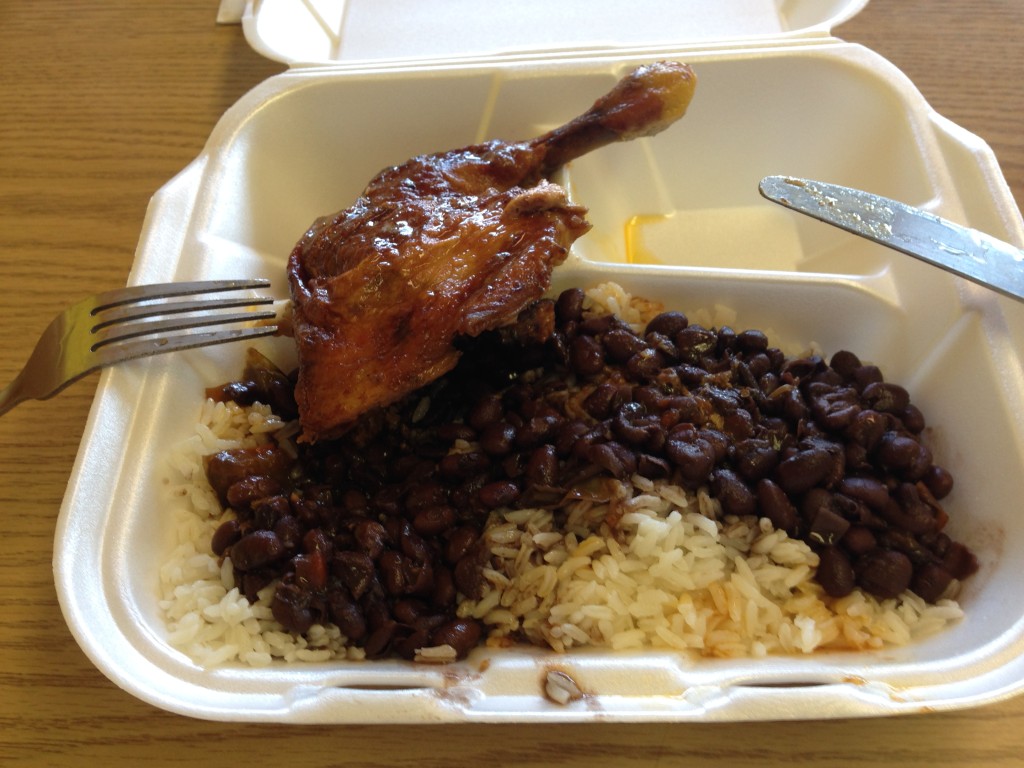 I went on to experience the rural landscape. People were out fishing, having a good time – it was the weekend, after all. Eventually, I even managed to find a place to park and go for a swim (I religiously insist that if there's water, one should swim – never know when the oceans will become unswimmable, might happen any day, so must enjoy it while we can!).
Snuck in a picture of the car along the way. I'm *really* enjoying Sixt and the E-Class.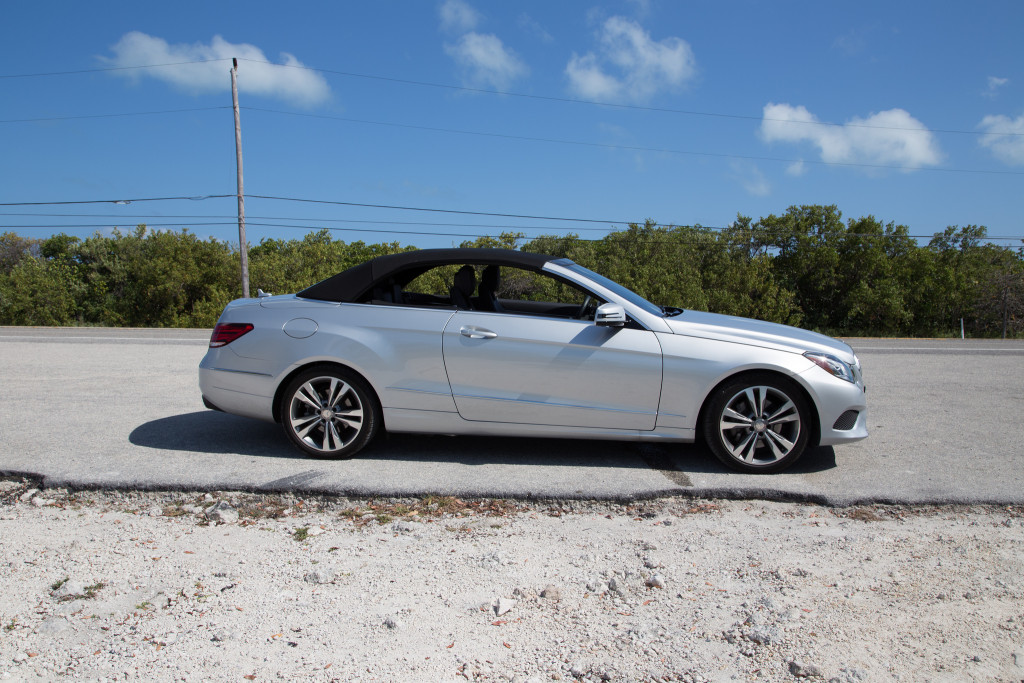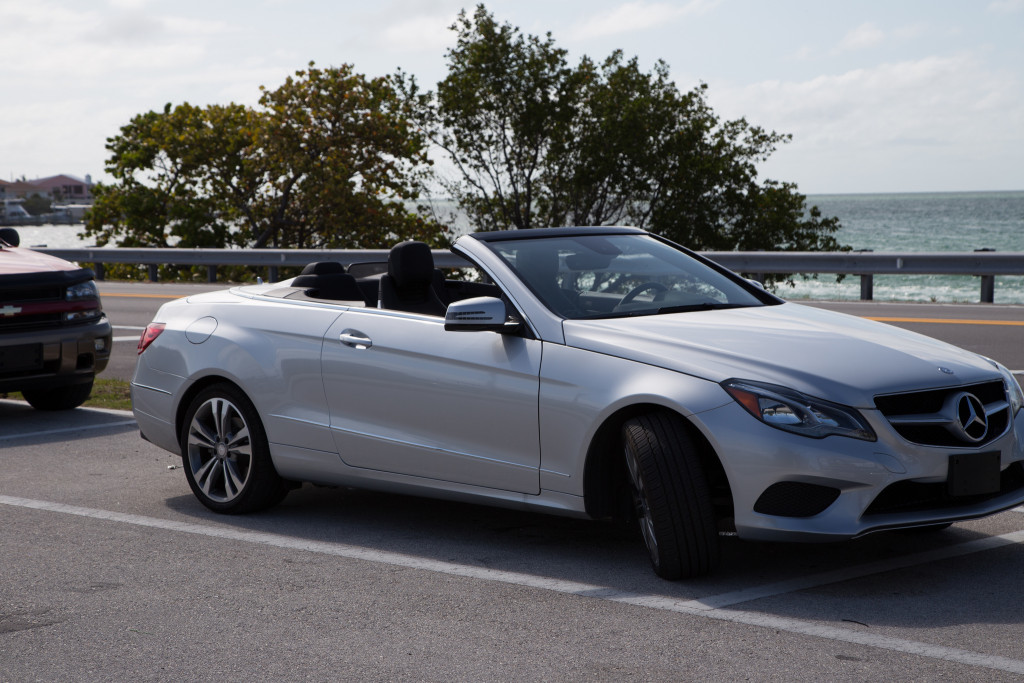 The drive through the keys is a long one if you go all the way, and since I had only a few hours, I could do but half of it or so. The entire route looks something like this: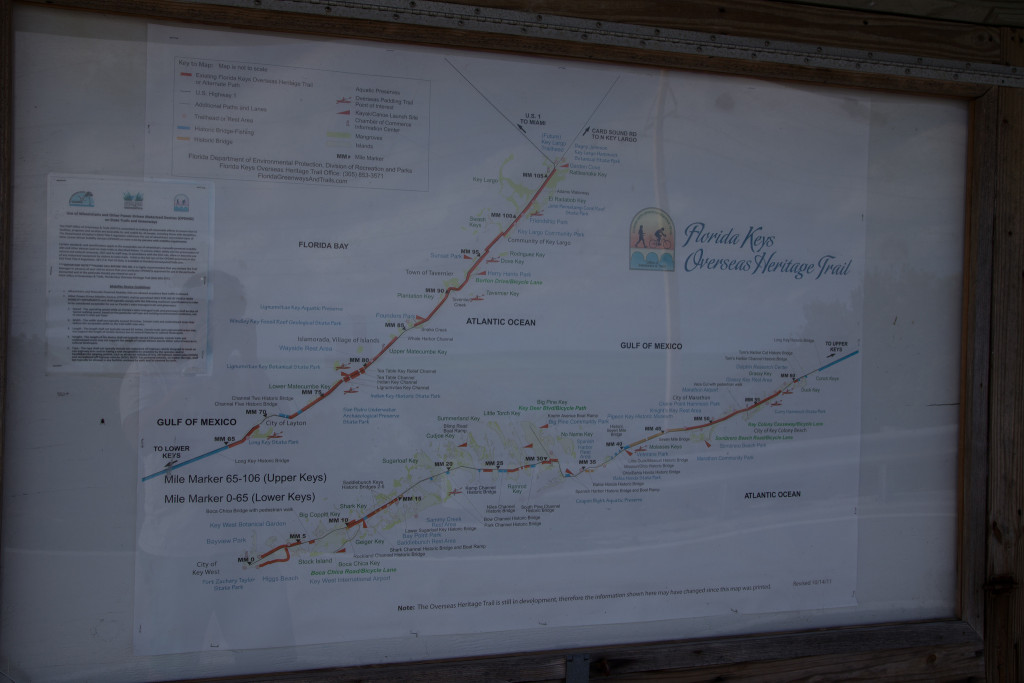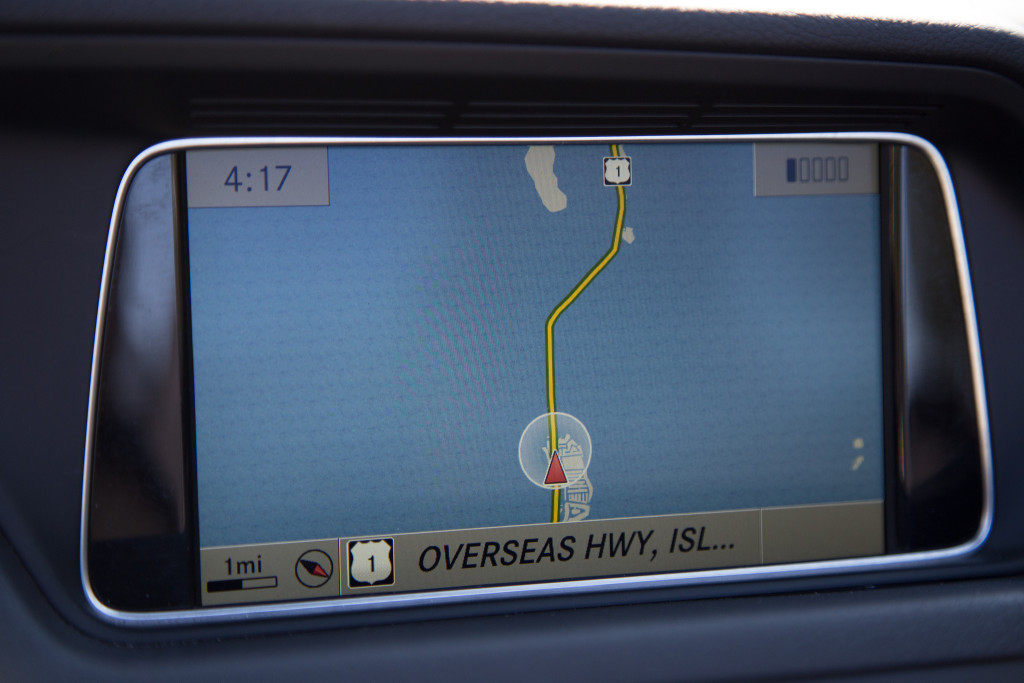 The views along the route are pretty epic, and a whole bunch of oddball places are around.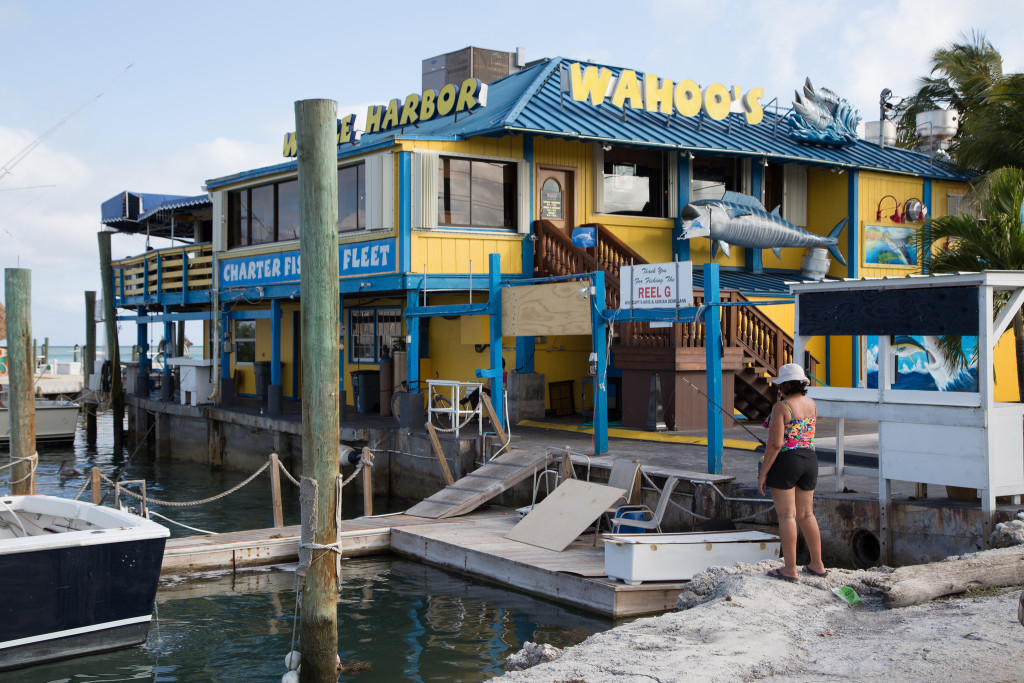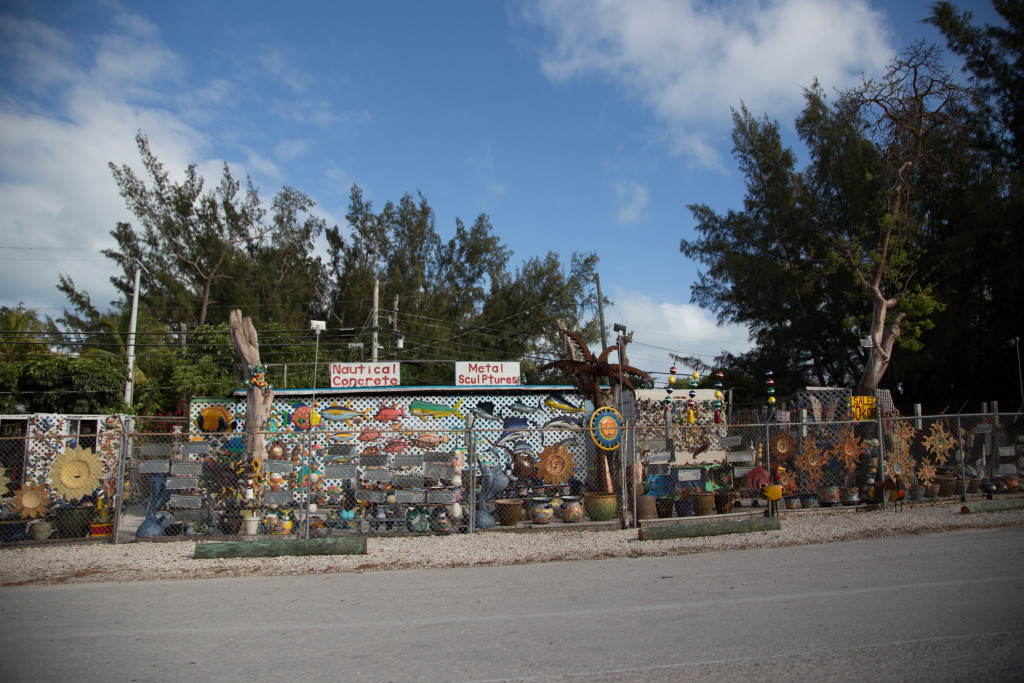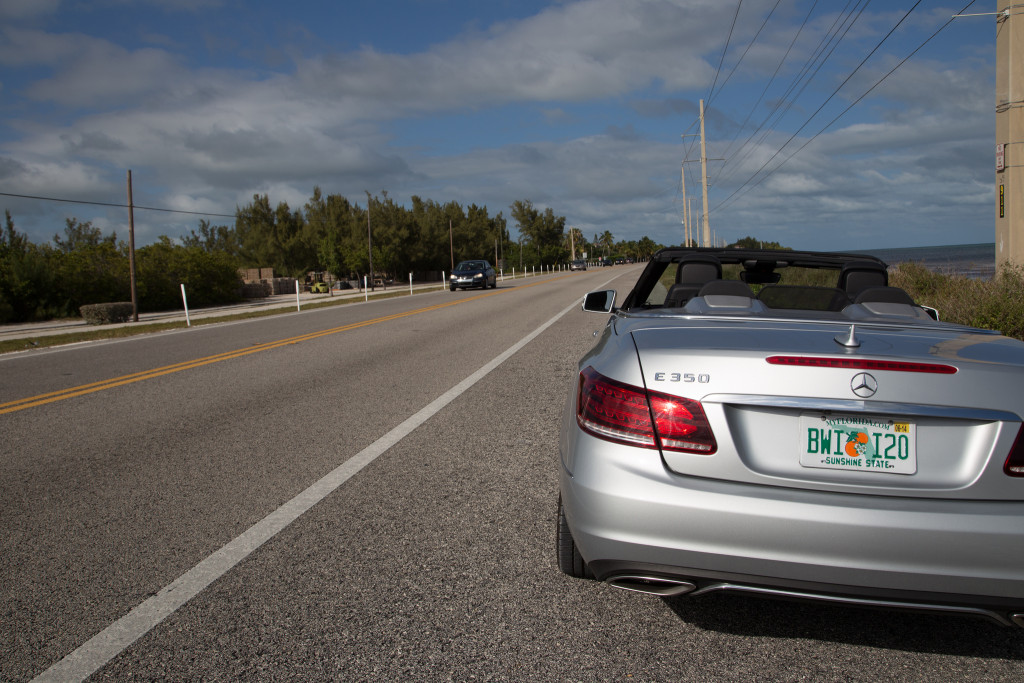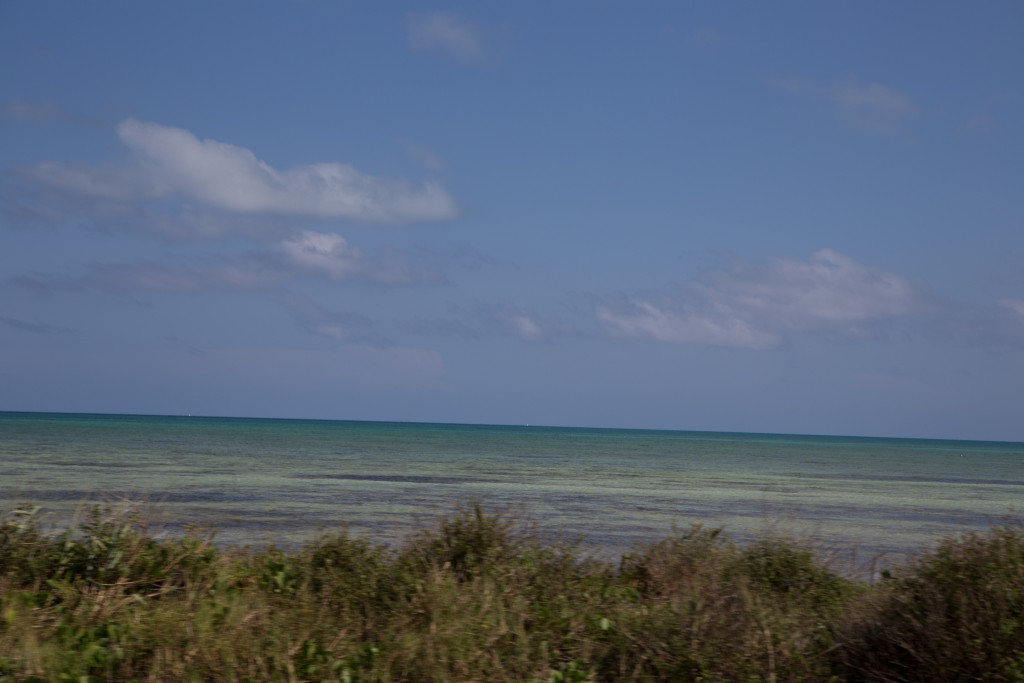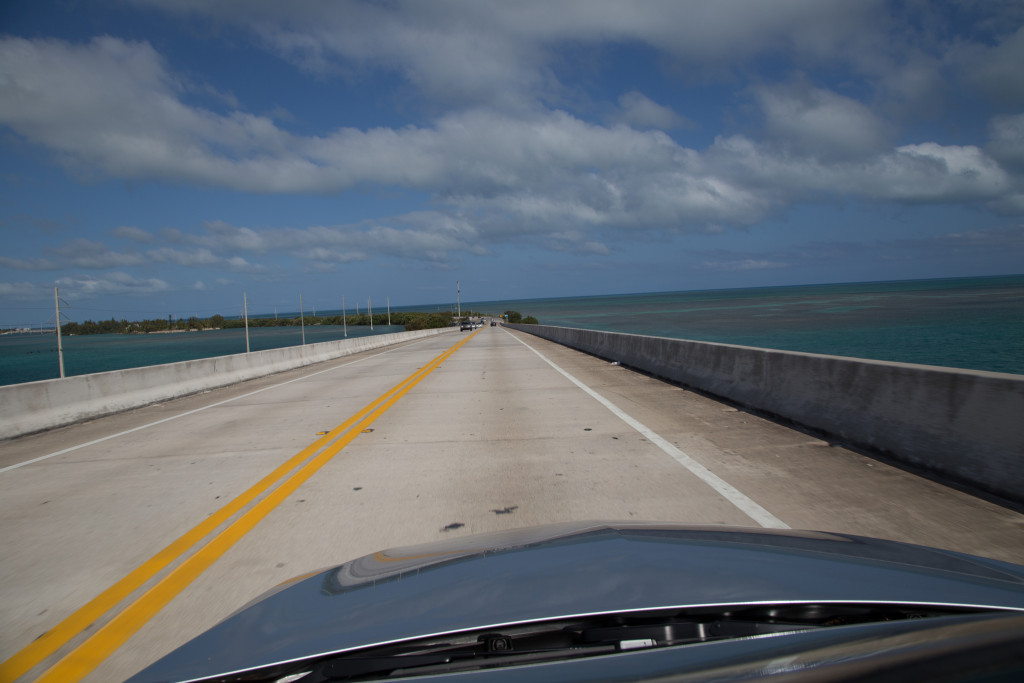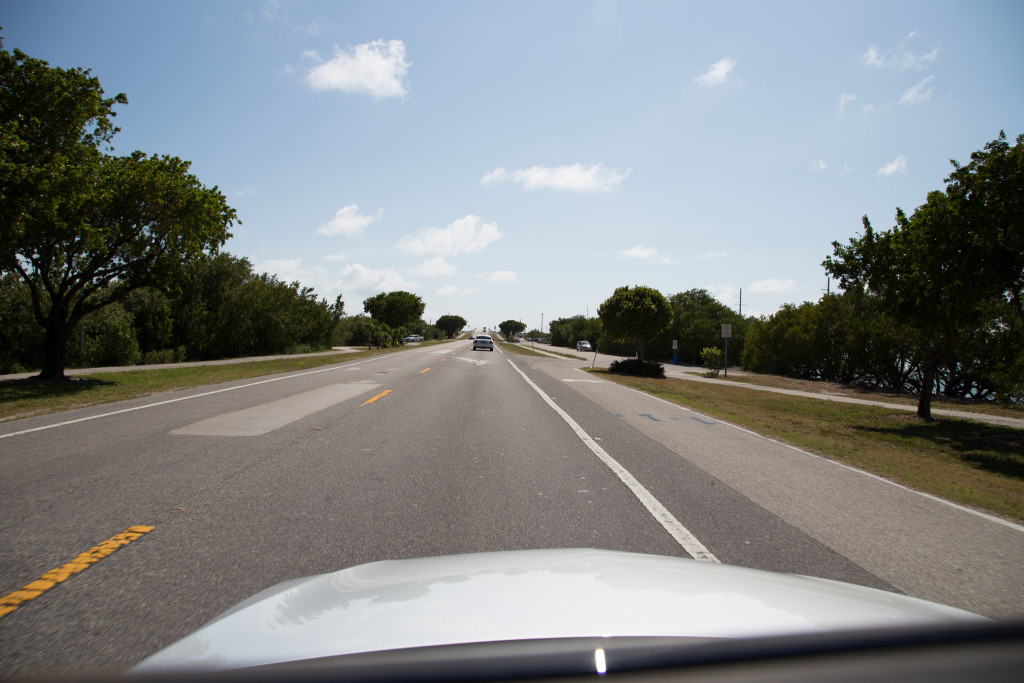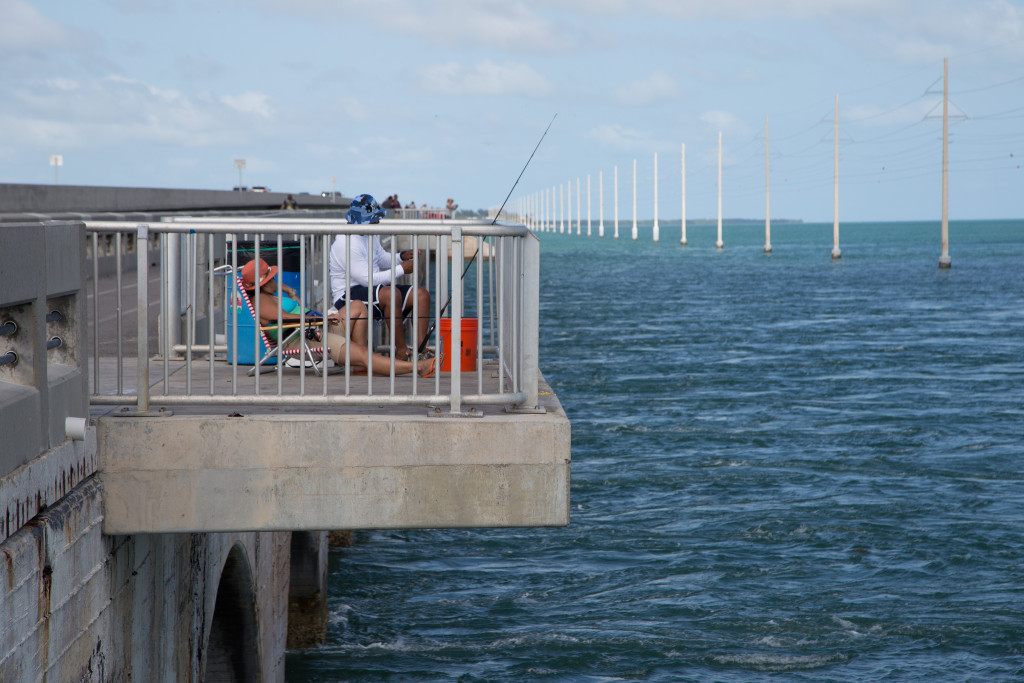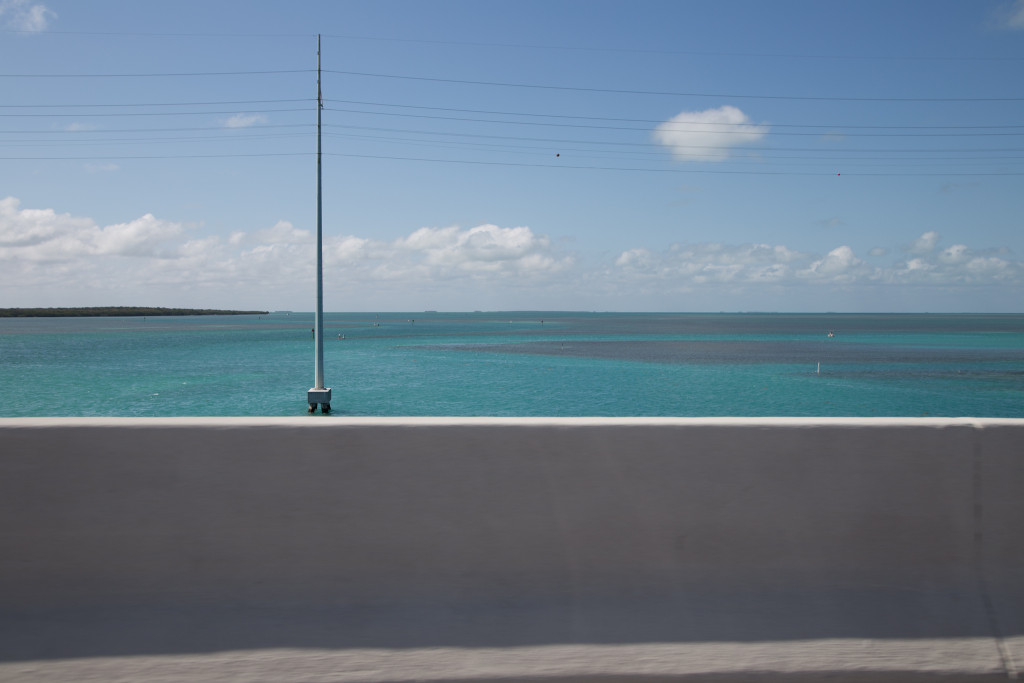 All in all, well worth a drive!